What do you picture in your brain when you think of a unicycle? Most people think of artists from the zoo that performs tricks while wearing a funny-looking top hat. Although that depiction is far away from reality, a modern electric unicycle looks and performs very differently from our understanding and imagination.
These personal electric vehicles are very advanced and are an eco-friendly method of transportation. You can use them for thrills and chills or just normal commuting, but know that they can get to amazing top speeds and even travel long distances.
With that being said, we need to address the elephant in the room, and that is- What Are Electric Unicycles?
What Are Electric Unicycles?
Now that we are getting into the topic, we need to discuss what are Electric Unicycles, and how they perform? Electric Unicycles are also known as EUCs and they are electric-powered vehicles like electric hoverboards, skateboards, and scooters.
EUCs have simple but detailed construction, they have a battery, a motor, and some other electric parts. There are two pedals on the left and right sides of the wheel and a seat. Different unicycles have different types of seats which we will discuss in our review, although padded seats are amazing as they make rides over long distances fun and very comfortable.
Some people might compare the electric unicycles to electric skateboards but they don't need a remote control unlike the latter. When it comes to a EUC, the rider's movements are responsible for the speed and direction of the wheel. The technology is definitely advanced, think of it as a version of motion controls and sensors. When the rider leans forwards, the motherboard detects that movement of the rider and accelerates the unicycle, like this, when the rider leans back the unicycle knows and slows down. This is actually quite fun, advanced, and easy at the same time!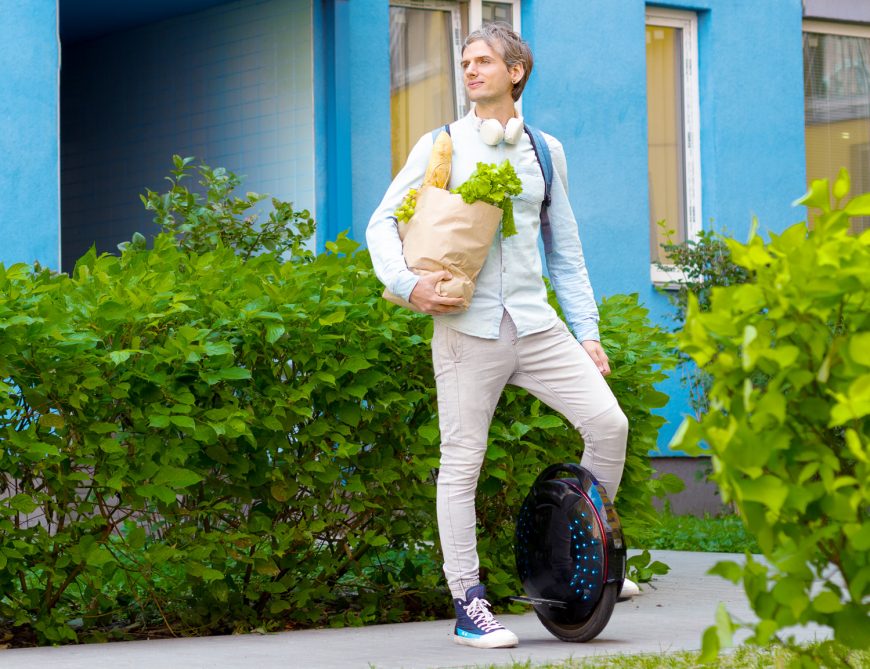 Why You Should Get an Electric Unicycle and Which One?
Getting an Electric Unicycle is amazing, you don't just get it for the looks but also for the performance and features. Before we get started with the details, let me give you an overview of the different electric unicycles.
There are mainly two different types of Electric Unicycles (EUCs):
Suspension Electric Unicycles
Non-Suspension Electric Unicycles
As you now see, there are two different types of Electric Unicycles, one with a suspension and one without. Although the difference is not much between them, we can easily say that EUCs with a suspension provides a more comfortable experience, no matter how heavy they become to transport.
Let's get into detail and discuss which one will suit you better!
Suspension Electric Unicycles Advantages:
Electric Unicycles with a suspension give you more control and comfort. Does not matter if you are riding on uneven or unpredictable terrain, these unicycles will always give a comfortable experience.
They are perfect for people that love to control their rides, these EUCs will give you absolute control.
Ergonomics are amazing, the riding sensation has no other match.
Suspension Electric Unicycles Disadvantages:
Due to design limitations, these unicycles have an inferior battery and don't even offer that much range.
As they are built with a suspension, these unicycles are much heavier.
Maintenance cost is high.
They are very expensive, those with budget limitations should avoid these unicycles.
Non-Suspension Electric Unicycles Advantages:
As these kinds of Unicycles have fewer moving parts, they are much more durable.
They have a very long life and are also easier to maintain.
They are equipped with larger lithium-ion batteries.
Much more compact than their counterparts.
They offer better performance and a larger battery for less cost.
Now that we have discussed the most about these different types of Unicycles, it falls on you which one you should go for. Either go for a EUC with suspension or without, all of them have their unique set of advantages and in some cases, disadvantages too.
While Unicycles with a suspension add more comfort and protection they also drain the battery life much quicker and are also very ineffective with the range. For short travels, they are perfect while you would have to go for a non-suspension unicycle if you wish to travel a far greater distance.
Electric Unicycles With Suspension Or Without? The Choice Is Completely Yours!
Best Electric Unicycles- Reviewed In 2022
Electric Unicycles are an amazing mode of transport, they are compact, lightweight, and powerful. Once you get to use them, you will actually notice that they can go faster than an electric skateboard or scooter. Let's talk about our top 10 picks! There is something for everyone here!
1. King Song 16X- Editor's Choice
The King Song 16X is our best overall for a reason. This high-powered unicycle offers an amazing range, and that is one of the best features of the unicycle. The King Song 16X is a huge upgrade over the already impressive lineup of King Song unicycles.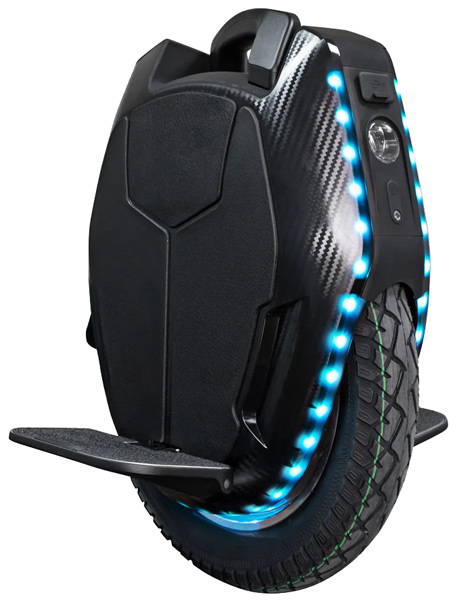 Price: MSRP $2,089
The King Song 16X is the best overall electric unicycle for a reason. It stands true to the title that it has been given, the one thing that you can notice right away is the range that it offers. On a full charge, this unicycle offers 65miles which is more than impressive.
This unicycle's battery is also impressive, it has a whopping capacity of 1554Wh while the motor has 2200 watts of power. The maximum speed that this bad boy can push up to is 31mph, which is more than enough for a unicycle. Stability is very necessary when it comes to top speed, with the 16×3-inch extra-wide tires, you will be able to ride the King Song 16X on all kinds of surfaces.
We recommend using a 5A fast charger for King Song 16X as you can charge it fully in 4-5 hours. This is a very big upgrade over the other King Song unicycles. The controller is definitely different now, there is an added layer of water protection and you will also notice some firmware changes. The maximum weight limit is 330 pounds which are good enough. For nighttime rides, the high-density LED lighting will prove more than useful. With the compact design, you will also be able to carry the King Song 16X everywhere.
Advantages:
Very Impressive Miles Range (65 Miles)
Noticeable Changes Over The Base Unicycles
Additional Features Are Great
1 Year Warranty
Compact and Lightweight Design
Disadvantages:
Stock Issues
5A Charger Sold Separately For Best Battery Life
Editor's Choice: From an impressive miles range to good battery life, the King Song 16X ticks all the dots for us. Making it the best unicycle right now in the market. This unicycle has seen many upgrades over the other models from King Song. This is a unicycle that you should not miss out on!
---
2. Gotway MSX Pro
With the Gotway MSX Pro, you choose between better torque or better power? Either way, you get an amazing performance. The Nikola pedals and improved grip tape are here to make sure that your experience is very comfortable.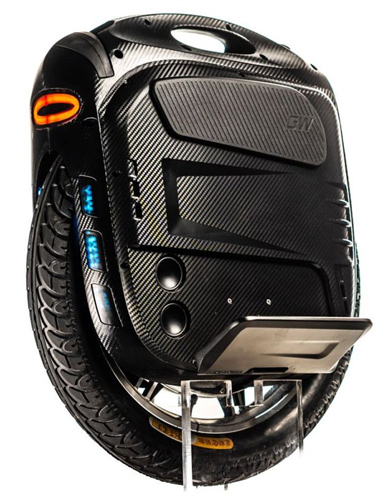 Price: MSRP €1,650
The Gotway MSX Pro is the second one on our list, it is also known as the MSuper Pro. The first thing which will fascinate the users will be that they can choose between maximizing the torque or power, no matter what they choose they will always enjoy that same great performance. Your choice will depend on what kind of area you live in, if it is a hilly area then you will need to go with the torque option, otherwise, the speed one will do just fine. The torque edition has a 2500W motor, best for inclines. The speed edition has 2000W but you get a maximum speed of 45mph, the range is also impressive at 60 miles.
Regardless of the edition that you get, you will be able to enjoy the Nikola pedals and improved grip tape. The pedals will make you feel relaxed and secure even at higher speeds, so that much is sorted out. With the self-standing clip-on fender, the user will stay clear of the mud and water while riding.
This unicycle has a very strong construction, the user will always feel protected. This is the unicycle that you should go for if you want premium features and performance.
Advantages:
Two Different Motor Options To Choose From
Improved Safety Features
Water-Protection Is Amazing
Impressive Range
Disadvantages:
Not Suitable For Heavy Riders
Some People May Not Like Different Motor Options
Why I Like It: The Gotway MSX PRO is one of the premium options to go for if you are looking for an electric unicycle. The option to choose between either torque or speed adds the ability for different kinds of adventures, something which is very rare.
---
3. Inmotion V10/F
Inmotion Electric Unicycles are great, and the V10/F is proof enough. The 30-40 miles range is impressive for a unicycle of this category.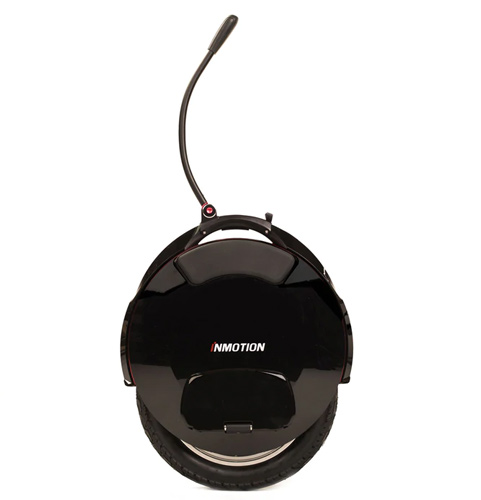 Price: MSRP $1,599
Beginners looking for an amazing electric unicycle should have their crosshairs on the Inmotion V10/F, apart from giving amazing performance it does not sacrifice quality. As the name goes, you can choose between two different versions of the unicycle, either the V10 or V10F. The normal V10 version has a 650WH battery while the V10F has a 960WH battery, if it is long-range that you want then you should go for the V10F version.
No matter what version you end up choosing, you will have the same motor with 2000 watts and a maximum cruising speed of 25mph. If you have used the V8 before then the V10F will have a lot of resemblance with that. The Unicycle has a thin and sleek design, making it much more stable. I was honestly surprised to see the battery pack above the motor, this is for safety reasons and is also a unique feature/concept. The large pedals and bright headlights enhance the overall experience too.
Plus, there are also a lot of customization options with the Inmotion V10/F.
Advantages:
Amazing Range
Smooth Performance
Highly Upgraded Features
Customization Options
Disadvantages:
Not Suitable For Long Rides
Slow Charging
Why I Like It: The Inmotion V10/F is a worthwhile unicycle for beginners, it does not sacrifice quality and performance for the price. Plus, you can try out the different options for varied experiences.
---
4. King Song 18S
Another King Song Unicycle that is best suited for off-road adventures. It offers a lot of range which naturally makes it a premium choice to go for.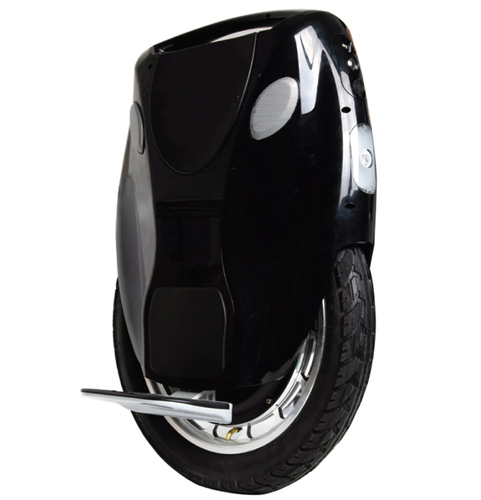 Price: MSRP $1,701
The King Song 18S is another great unicycle that aims to fulfill all the needs and requirements of commuters and thrill-seekers. Once you choose this unicycle, you will be able to choose between two battery options, the 840 Wh and 1680 Wh. The range that this unicycle gives you is also very generous, 60-70 miles is more than enough for a unicycle. With the 30mph cruising speed, you will be very confident and comfortable with the wheel.
This unicycle has another great feature that will get you riled up. The 18-inches big tire will make sure that you have a comfortable experience on all sorts of terrains. King Song 18S also has a big height, and the padded seat also makes sure that no matter what kind of journey you endure, it will be a comfortable and relaxing one.
The bright headlights and Bluetooth speakers will add a unique flavor to the overall experience. We recommend getting the King Song 18S.
Advantages:
Ability To Choose Between Two Battery Options
Rough Terrains Made Easier With The 18-Inch Tires
Additional Features Invigorate The Experience
Disadvantages:
Not Suitable For Heavy Riders
Why I Like It: The King Song 18S is another great unicycle. It is not every day that you see the ability to choose between two battery options. Plus, you can adjust the unicycle according to your taste and needs.
---
5. Inmotion V8
The Inmotion V8 looks like it just came out of the Tron universe. With those red LED lights and futuristic design, this unicycle will give you a thrilling experience.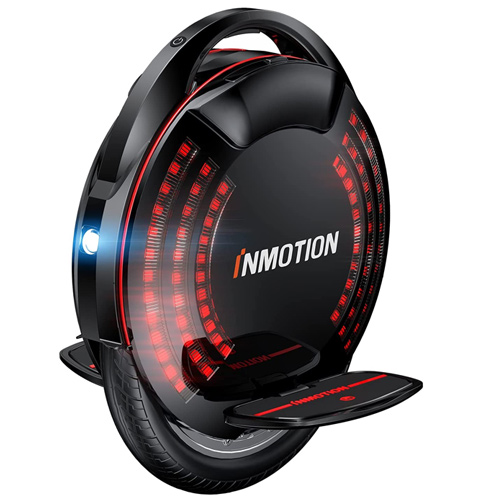 Price: MSRP $1299
Beginners also need to have their fun right? The Inmotion V8 is one of the best electric unicycles for beginners, it has an affordable price tag and also gives a comfortable experience. Plus, the V8 looks exactly like the light bike from Tron, which also adds a more aesthetic value. The maximum speed peak that you can attain with this unicycle is 18mph which should be more than enough for beginners. Inmotion electric unicycles are great, you just need to get a hang of them.
The battery capacity of this unicycle is fixed at 480Wh, and it offers a maximum range of 25 miles. With the 3A charger, you can charge the Inmotion V8 pretty quickly, we are looking at filling 80% battery life within 1.5 hours. When it comes to beginners, learning the skillset and familiarizing with unicycles should be the main priority, and in some cases it already is. The Inmotion V8 does all of that for beginners and then some!
The Inmotion V8 came out in 2017, it was beloved then and it is beloved now. The design has seen some changes, even the performance has improved for the better. There is a perfect balance between the price point and performance, something you don't see in unicycles these days. Even the customer satisfaction rating is better than most of the Inmotion unicycles. The maximum weight limit is around 220 pounds to 260 pounds, which is fascinating because the unicycle itself weighs around 30 pounds.
You can control the LED lighting of the unicycle thanks to the app which itself has seen many changes.
Advantages:
Lighting Controllable Through App
Perfect Balance Between Price and Performance
Impressive Speed and Range
Disadvantages:
Not Best For Heavy Riders
Why I Like It: The Inmotion V8 looks like it just came straight out of Tron and also offers great performance for beginners. A range this good seems more than enough for beginners, with this unicycle the skillset can also be improved.
---
6. Veteran Sherman
The Veteran Sherman is one of the best unicycles for heavy riders. It can be fully charged in under 6 hours and has a maximum speed of 45mph.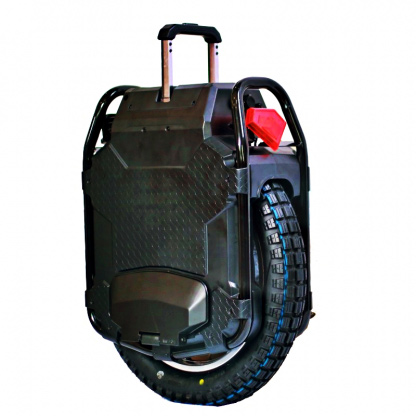 Price: MSRP $3,399
The Veteran Sherman is one of the fastest electric unicycles to date. You can fully charge it in 6 hours if you have a fast charger equipped that is. Other than that, the maximum speed that the Sherman offers is 45mph, more than enough for a unicycle if you ask me.
Veteran Sherman offers a very impressive range, you can easily squeeze 128 miles out of this beauty. If you weigh around 170lbs then this bike is going to be more than perfect for you. This unicycle has a big electronic display installed on it, you can even control the various speed modes through that. You can check the battery level, and the total mileage, and even connect via a phone application, there are just so many options out there.
The big 20-inch off-road tires are there to provide a fun and relaxing experience on all sorts of terrains. Anti-slip pedals enhance the experience even more. The cooling fans and dual warning lights provide more comfort to the user.
Advantages:
Great Cruising Speed (45MPH)
The Active Cooling System Helps A Lot
Vibrant Display That Shows Mileage, Battery Life and Wheel Settings
Equipped With Turning and Warning Lights
Disadvantages:
Replacing Tires is Hectic
Very Expensive
Why I Like It: The Veteran Sherman is a really good electric unicycle for heavy riders that also want fast performance. It has a really good cruising speed with impressive range. Packed with a lot of interesting features, the Veteran Sherman will definitely impress you.
---
7. Begode Tesla V3
The Tesla V3 is known for its speed, although it is still an upgraded version of the V10. Apart from the speed, the range is also what the V3 does best.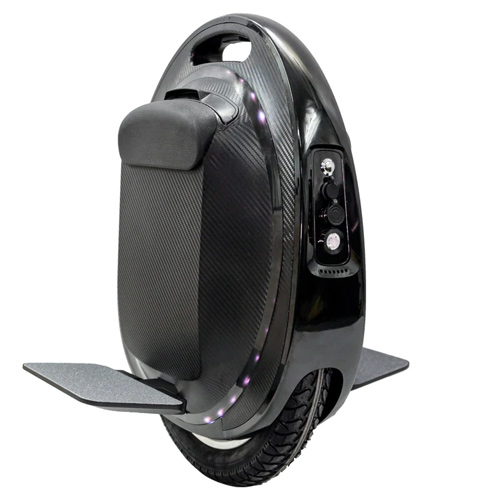 Price: MSRP $1,750
The Begode Tesla V3 is known for commuting, it just provides an amazing experience in that regard. With a maximum cruising speed of 31 mph and a range of 60 miles, it will tick all the checklist. Installed with the Korean cells, the battery life of the Tesla V3 is extended which means less or no worries for you.
The integrated dashboard has a display that showcases different information. The display shows the current speed, the riding mode that you have selected, and even temperature control (Whether you want the cooling system on or off).
With the 1500Wh battery, you will always be able to enjoy that high performance. If you have any smartphones or other kinds of devices, you can charge them with the USB charger that is installed on the Tesla V3. The atmospheric lighting also sets the mood for different adventures.
Advantages:
Perfect Sound With The Bluetooth Speakers
Integrated Dashboard With Display Is A Fun Feature
Atmospheric LED Lights Are Amazing, Adds To The Aesthetics
Ease Of Access
Disadvantages:
Pedals Are Non-Spiked
Expensive
Why I Like It: With the Begode Tesla V3, you will be able to enjoy the best speed and range in the electric unicycle range. You can even compare its performance with that of a compact sports car, I think that says a lot about this unicycle.
---
8. King Song 14D
With a new control board, the King Song 14D proves to be an amazing choice for all types of riders. Plus, this one also has a waterproof design so that's a win.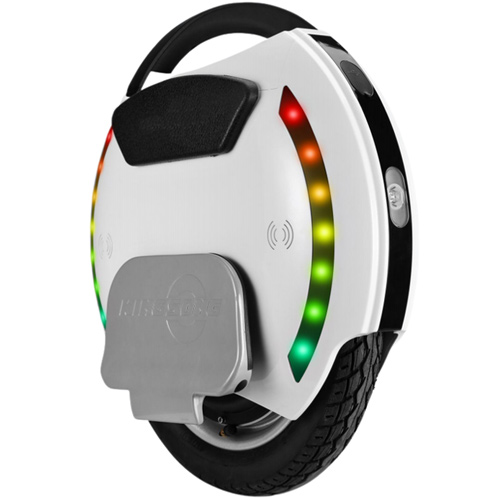 Price: MSRP $899
The King Song 14D is one of the few electric unicycles that you can carry with you, thanks to the trolley system installed. The design this time has been revamped, it is completely different thanks to the new control board. The operated connectors are there to give you better performance, and with the motorized switches, the ease of access also improves.
The maximum speed that it offers isn't much, with a cruising speed of 18.6mph it is more about the rider's safety than the thrill of the ride. You can get the King Song 14D in two different colors, black and white adds a different kind of layer to the unicycle. This unicycle is also water-proof so you don't have to worry about getting the unicycle wet or riding in rainy weather.
The telescoping handle can be stretched and used to a great length, and the atmospheric lights improve night travel. The King Song 14D is one of the best electric unicycles to get for commuting, especially if you want to have fun in the rain.
Advantages:
Strong and Attractive Build
Lightweight
Can Easily Be Carried
Water-Proof
Disadvantages:
Cruising Speed Could Have Been More
Maximum Weight Limit Should Have Been More (Restricted To 20lbs)
Why I Like It: The King Song 14D is a considerable option for commuting, especially if you want to go have fun in the rain. It is durable and has a strong construction, plus you can carry it almost anywhere easily.
---
9. Begode Monster Pro
As the name suggests, this one is surely a monster. The Monster Pro is the unicycle to go for if you want to enjoy long-distance cruising.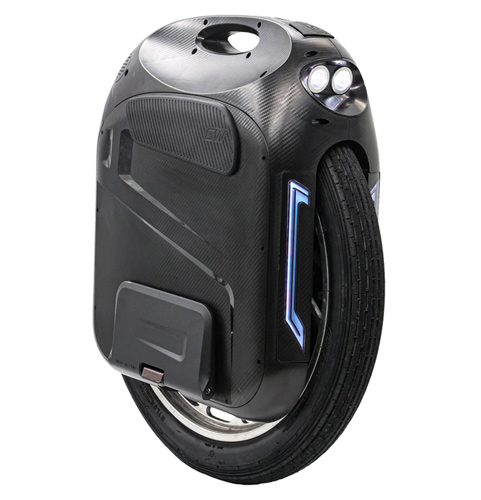 Price: MSRP $3,599
Till now we have tried many electric unicycles, even our readers can see how many we have listed down. The Begode Monster Pro is ranked as one of the fastest and most comfortable unicycles to date. It offers a maximum range of 150 miles and a top speed of 45mph, this should be enough for all the thrill-seekers and casual commuters.
The Begode Monster Pro has the amazing ability to adjust to any kind of terrain and not just one. The Monster Pro is known for its speed and range and it will attract the same kind of audience. Although it is not suited for off-road adventures, it performs best on flat surfaces, you can go really far with it. Although different terrains will still not hold it back. Plus, you can also install a dual battery pack in the Monster Pro.
The dual-charging ports make things easier, think of it as an added bonus. If it is the range and speed you want, then definitely get this amazing unicycle.
Advantages:
Durable Construction
Amazing Speed and Range
Strong Battery Pack
Protective Gear Included
Disadvantages:
Not Suitable For Hill Climbing
Availability Issues
Why I Like It: May it be electric scooters or electric skateboards, none can match the power of the Monster Pro unicycle. It greatly resembles personal electric vehicles, because of the range and top speed that it offers. The front and rear lights also add to the safety rating of the unicycle.
---
10. Gotway MTen3
The Gotway Mten3 is a great budget option for those that want a really good unicycle but are limited by their budget. The max mph is 23 miles and it can even fit into a backpack.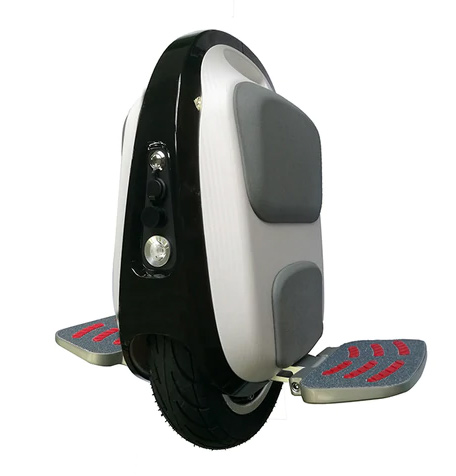 Price: MSRP $1,090
The Gotway Mten3 is a really good choice for beginners that want to try out a new electric unicycle. The electric unicycle industry has produced many amazing products, and we can include the Mten3 in that list. There are three battery options to choose from, 325Wh, 420WH, and 512Wh.
The most you can get out of this unicycle is 30 miles, this will still depend if you chose the bigger battery. If you go with the small battery then you will only be able to get 25 miles. Be careful not to use this unicycle that much on rough roads, especially if you have a high speed.
The Mten3 is known for its compact design, you can carry it almost everywhere. The maximum weight that it can hold is 240 pounds, which is great given it only weighs 22 pounds. The 10-inch tires also make the rides comfortable regardless of the terrain.
Advantages:
Compact Design
Best For Beginners
Three Different Battery Options To Choose From
Disadvantages:
Range Is Not Impressive
Not The Fastest
Why I Like It: For beginners, the Mten3 serves really well. It offers good performance and has a compact design. The big tires also make the performance smooth and easy.
---
11. Begode MCM5 V2
Price: MSRP $1,349
The Begode MCM5 is a great option to go for if you want to use an electric unicycle daily. It is light on the pocket and still gives an amazing experience, you don't always need to go for the high-end unicycles to experience something spectacular.
We have to applaud the construction of the Begode MCM5, it is portable and extremely versatile. It weighs only 37 lbs, which means you can easily carry it anywhere you want. If you are a traveling freak then the MCM5 is going to be your electrical companion, with this unicycle be ready for all the fun adventures. It offers a range of 22 miles on a full charge which is impressive.
If you are getting this unicycle for the thrills then you won't be disappointed, it offers a maximum speed of 31 mph. It isn't much but it still does great when you compare it with the other unicycles. This is a really good option to go for if you want to get started with electric unicycles.
Advantages:
Perfect For Everyday Usage
Portable Design
Powerful Motor and Battery
Impressive Maximum Speed (31 Mph)
Disadvantages:
Why I Like It: If you are an everyday user of electric unicycles then the Begode MCM5 is the best choice for you. It easily provides you with good torque and the range is also good although it could have been better. The best thing about the Begode MCM5 is its portability.
---
12. Gotway Nikola 2000W
Price: MSRP $2,280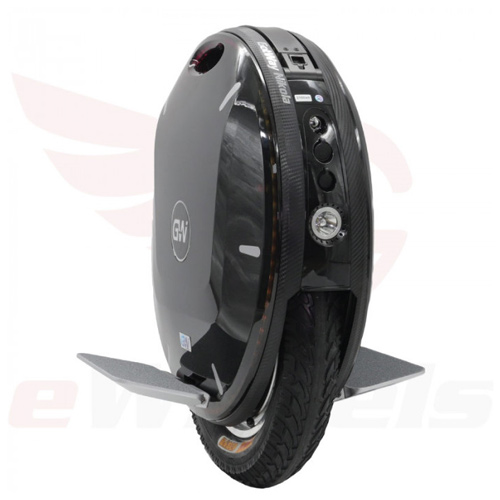 You are going to be impressed with what the Gotway Nikola 2000W can do, as the name suggests, it is built to take you to long distances. We were shocked that an electric unicycle like this can actually give us a range of 70 miles at a top speed of 40 mph, it is just incredible.
With this much thrill of the ride, you won't even feel how the unicycle passes over objects and hurdles. The Nikola 2000W offers seamless adventures, users are really going to love the off-road experience. It can handle all sorts of terrain and under every type of weather. Being able to enjoy the same great performance everywhere, which is why we just had to list this bike.
As the Nikola 2000W has so many amazing features, it justifies the overall weight of the unicycle. This unicycle weighs 60 lbs and you should be ready to take it with you if the need arises. Given the price and the features that this unicycle offers, it is easily one of the best options to go for!
Advantages:
Impressive Top Speed (40 Mph)
Amazing Range (70 Miles)
Best Off-Road Experience
Powerful Motor
Disadvantages:
Why I Like It: The Gotway Nikola 2000W allows users to experience long-distance travel, which is pretty unique for an electric unicycle. This absolute beast of an electric unicycle also offers the best off-road experience I have seen in a while.
---
13. The Airwheel X3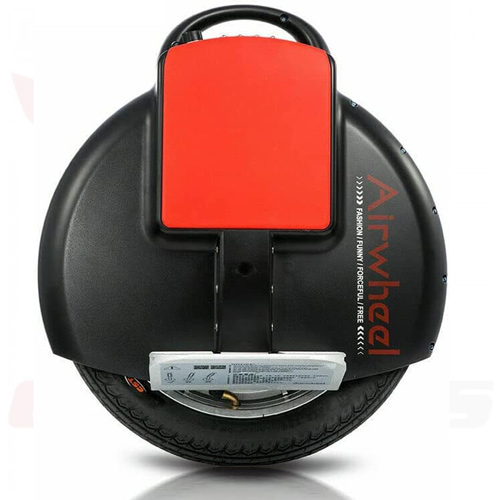 The Airwheel X3 Electric Unicycle is the cheapest of the bunch but that doesn't mean that it lacks in power, in fact, it can be compared with some of the best unicycles on the market. It is powered by a 400 Watt motor and you can easily reach the top speed of 18 km/h.
This is a self-balancing electric unicycle, which means that users are going to waste no time adjusting to it. We also have to applaud the tank-like construction of the Airhweel X3. It is very sturdy but it never lets the user feel that, and they are always going to enjoy that seamless performance the unicycle is best known for.
It offers a good range but you still need to be careful about the battery consumption of this electric unicycle. We don't recommend using this EUC below 20% battery. This is a good option to go for if you have some extra cash in your pocket.
Advantages:
Feels Like A Tank
Impressive Performance
Affordable
Disadvantages:
Turns Off Without Warning When Battery Is Low
Range Needs To Be Better
Why I Like It: The Airwheel X3 is a good cheap option to go for, it offers subtle everyday performance. It might not be much but it is still enjoyable. The best thing about this electric unicycle is that it is built like a tank but it still feels very lightweight.
---
14. The IPS 121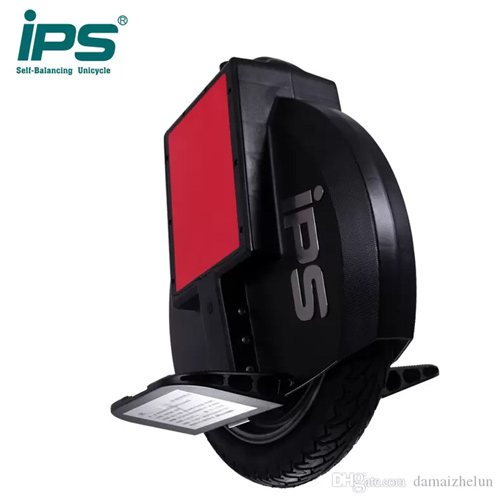 The IPS 121 is a great all-rounder electric unicycle that you need to get ASAP. It has got everything that you need, amazing max speed, decent range, and comfort to match up with everything else. We also love how this unicycle is actually built, it has a narrow body width with a 16-inch wheel.
It is powered by a 340wh battery that gives a maximum range of almost 25 miles which is impressive. You won't be able to enjoy long-distance travel but it is still great for everyday commutes. This is the electric unicycle to go for if you want good performance but are light on the budget.
Advantages:
Impressive Range
Lightweight Construction
Durable
Disadvantages:
Not Fit For Long-Distance Travel
Why I Like It: The IPS 121 does a great job by offering satisfactory performance. We were actually impressed by the range it offers, even though it is powered by a small motor. It is also highly durable, we put it through a lot of abuse and it still withstood all the damage.
---
Electric Unicycles Buying Guide
Everyone wants the best electric unicycle, but how do you choose them? What are the criteria that you have to follow? Most people think that these are the same as an electric scooter but they are not. The overall construction, features, and performance are very different.
When looking for an electric unicycle, there are some aspects that you need to consider. Here are those:
Pay Attention To The Speed and Range
The Speed and range showcase the power of an electric unicycle. But how much power do we need for an awesome experience? That depends on you entirely! Speed refers to the cruising max speed, there are a lot of unicycles out there that offer amazing speeds. Range means how far the unicycle can go on a full charge, the more the better, but that is not always the case.
You have to consider the law too, how fast you can ride the electric unicycle or how far it could go. These electric vehicles can reach maximum speed very quickly, but that kind of speed should not be maintained for long. Motor power will also determine your overall speed and range.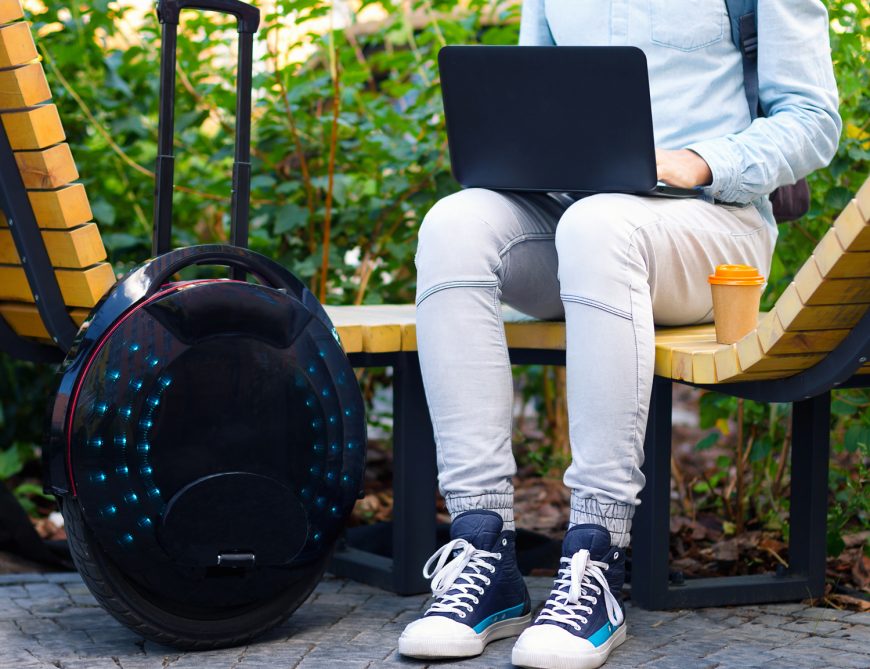 Price Tag
Electric Unicycles are expensive but not that much expensive. You can get a good working unicycle for less than $1000 but if you want the best quality ones then you would have to spend a lot for it. If you crave an electric unicycle with the best performance and features then expect to pay around more than $2000.
Wheel Size and Weight Also Matters
Weight and wheel size matters a lot when it comes to electric unicycles. It shows who can ride them easily, how they actually work, and if you can carry them easily or not. For the learning curve, starting with a lighter unicycle is recommended, you will be able to accelerate, stop and even change directions easily.
Wheels are available in different sizes, from 14-inch to 18-inch plus. Bigger wheels result in an amazing performance on all sorts of terrains but they also increase the overall weight. So this is where you have to think!
Chargers and Charging Time
For any electric vehicle, you need to know in how much time it will charge completely. Or if you will be needing fast chargers for the best battery life. Typically, these vehicles can be charged in less than 8 hours completely. There are also some great unicycles out there that charge in an hour or less but with fast chargers (Normally 5A chargers).
Safety Features Are A Must
There are a lot of risks associated with electric unicycles, and if this is your first time riding them, then make sure that your unicycle is equipped with all the safety features. You should be regularly practicing the basics, getting on and off, and even applying the brakes.
The front and rear lights are a must, you need to make sure that you can travel safely at night. The overall construction of the unicycle should also be durable, especially the wheels. These features will keep your electric unicycles safe.
Recap
Electric Unicycles are a great mode of transport, it does not matter if you just want them for the thrill or normal commuting, they will offer the best performance. They work like electric skateboards but have unique properties of their own. The performance and features are far different and fun, and you will notice it firsthand with the Electric Unicycles.
From the list, our best pick is King Song 16X. It has a strong and durable construction and is packed with all the latest features.
We discussed a great many different electric unicycles with many features. Some were for the thrill-seekers while some were for commuting. There is also information in this guide on how to choose the best electric unicycle for yourself. If you have any queries then do reach out to us in the comments below!