Boo! Halloween is just around the corner, and everyone is already getting their popcorn and costumes ready. If you haven't started yet, you definitely should before it's too late!
As a cycling enthusiast, there are some pretty innovative costumes out there for you. You won't have to give up the bike for this Halloween, that's for sure. Some of the costumes below are absolutely gorgeous, and others could be improved on to match your style – and your bike.
So make sure that you make a spooky impression riding around on your titanium steed. There are going to be plenty of opportunities to do some good old fashioned rabble-rousing on the streets that night. Pray for a full moon to add to the scare factor this Halloween.

Share This Image
You can add this infographic to your website by copying and pasting the HTML code below
Looks like you finally don't need to worry about your poor bike feeling left out this season, because when you look at these costumes you are going to realize that they wouldn't be complete without it!
As you have seen, they range from funny to innovative to downright scary, and most of them won't even cost you more than a broken down road bike without a fork or handlebars.
So get ready to get your party on and scare the very souls out of passersby as you gallop, buzz, zoom and soar your way around the neighborhood in your epic new Halloween bike costumes!
Let's take a closer look at the twenty costumes from the infographic: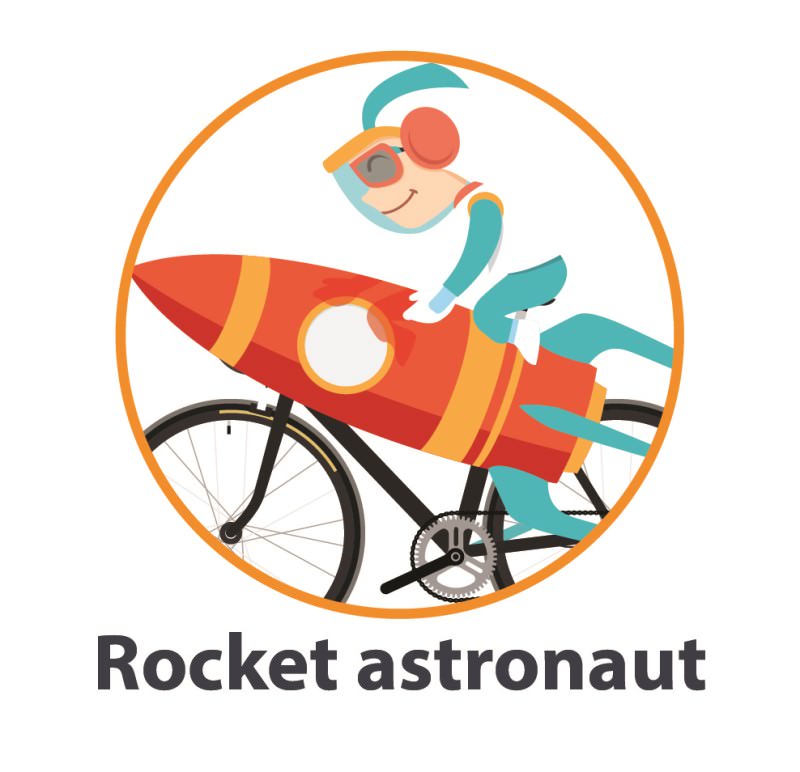 Have you dreamed of shooting for the stars? Well, unlike NASA you won't need billions of dollars to get your fantasies realized this Halloween season. All you need is a bike and you are going to be set for this spooky night with the most awesome costume on the streets.
While everyone else is going to be cruising around (or walking around) dressed up in the usual movie character costumes, you are going to be soaring high above them all in this rad astronaut outfit. Personalize your bike so that it looks like a rocket ship with some cardboard, and you are going to have a BLAST.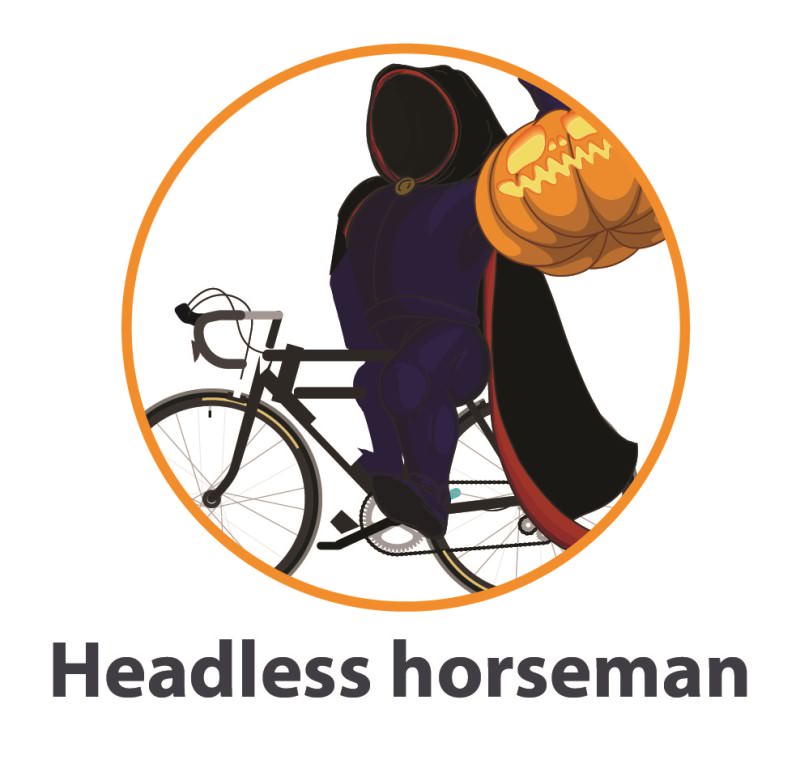 You've all heard
the legend of Sleepy Hollow
. At the very least, you MUST have watched the TV series that came out about it recently. The headless horseman has been a terrifying reminder of why humans are so afraid of the dark, even with all the "progress" that we claim to have made.
Why not rear up on your silver steed (get your bike out and give it that much needed paint job if you have to) and get out there to scare the skin off people? Dress up in a cloak that covers your face, leaving nothing but a black pit, and hold a jack 'o' lantern in your hand! People are going to lose their heads this Halloween.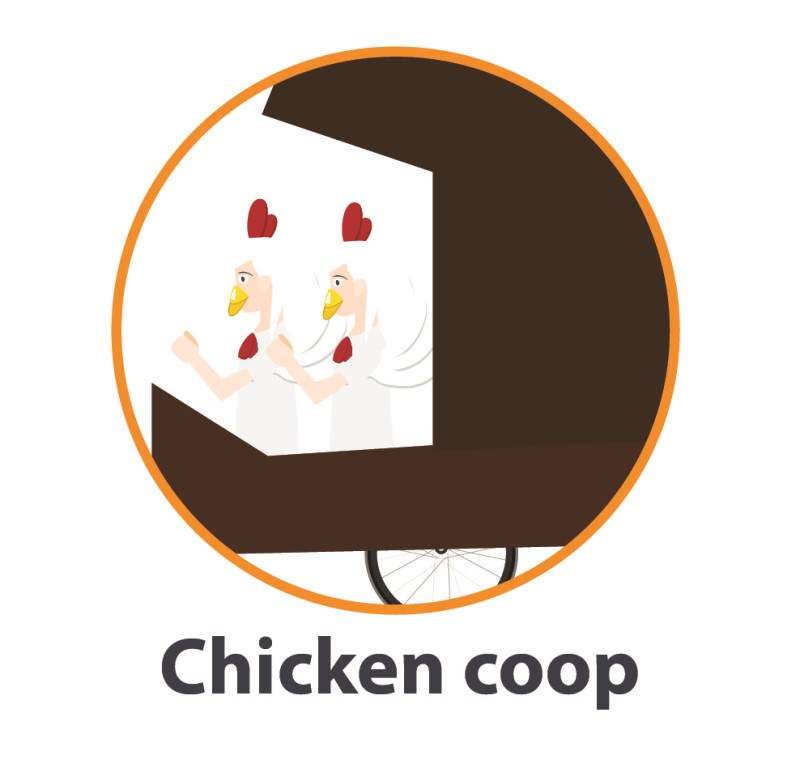 Halloween doesn't always need to be scary. Sometimes what everyone needs is a little more comedy in their lives. This is what you could do if you outfitted your bike to look like a chicken coop this holiday season.
All you need to get this outfit sorted out is a lot of cardboard, spray paint and chicken costumes. Make the coop around your bike. If you happen to have a tandem bike lying around, you can make the coop even better by getting a couple of friends to complete the image.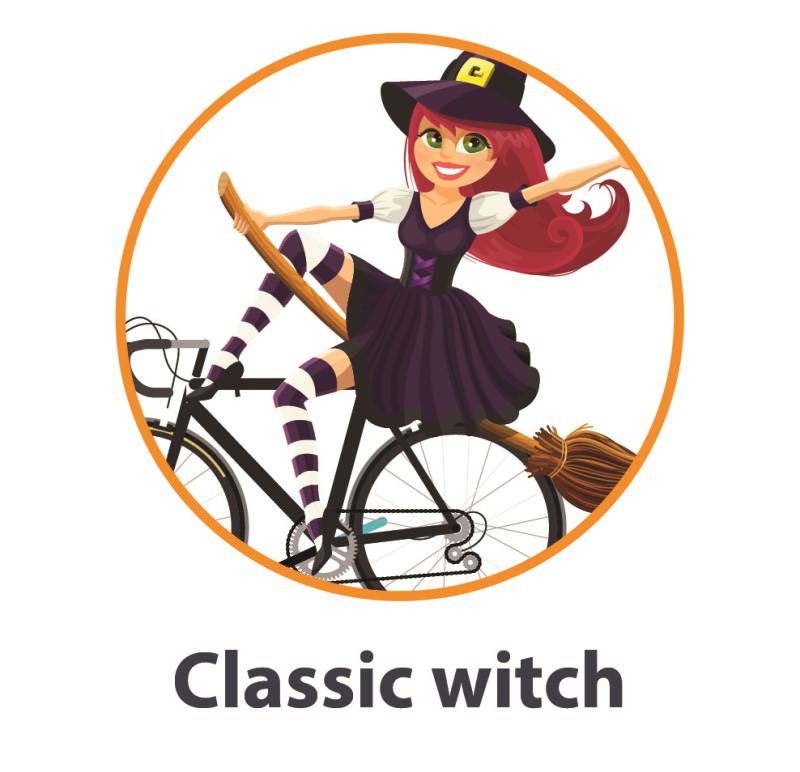 Hello, ladies. Have you heard that the Wicked Witch of the East is going to be flying around on her broomstick this Halloween? Getting dressed up in a classic witch's costume is one way to paint the town red.
Hop on your bike, and go get a witch costume from the nearest costume store (these seem to magically appear as Halloween draws near). Tie a broomstick on your seat shaft and the outfit is complete! All you need now is to get in front of a mirror and work on that cackle.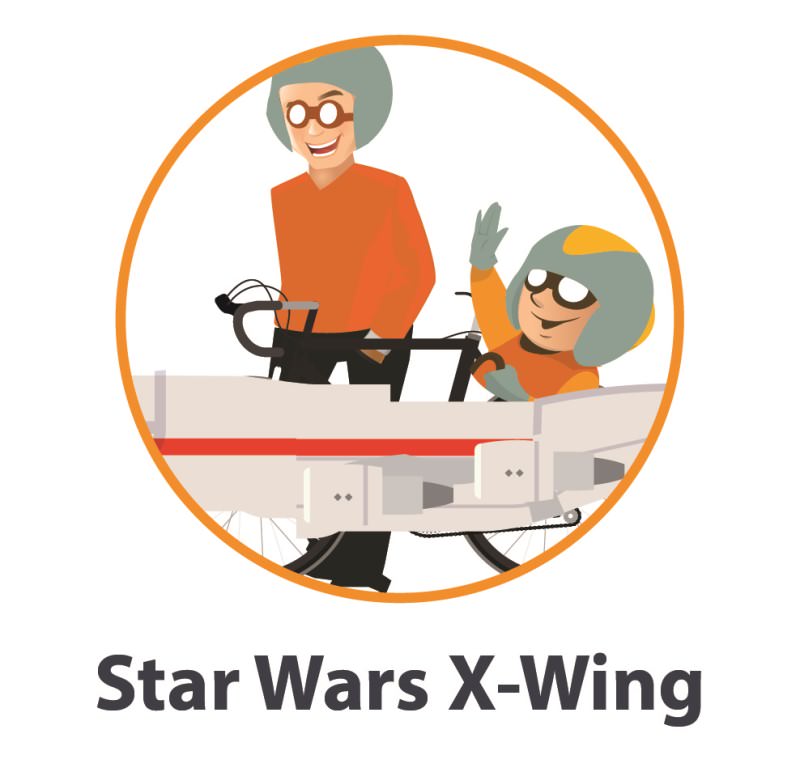 The new Star Wars movie
is scheduled to be released next year. The world is abuzz with news and trailers for the newest addition to the epic saga. Why not celebrate the new age of galactic warfare with a costume that goes along with it?
If you watched the original movies, you are definitely going to be a fan of Red Squadron. This is a squad of X-Wing pilots who singlehandedly took down the Empire's Death Star battle station. You can feel like Luke Skywalker himself if you dress up in the brown robes of the Jedi Order. Get yourself a cardboard cutout of the rebel starships and you are going to be zapping your way down the streets this Halloween. May the Force be with you!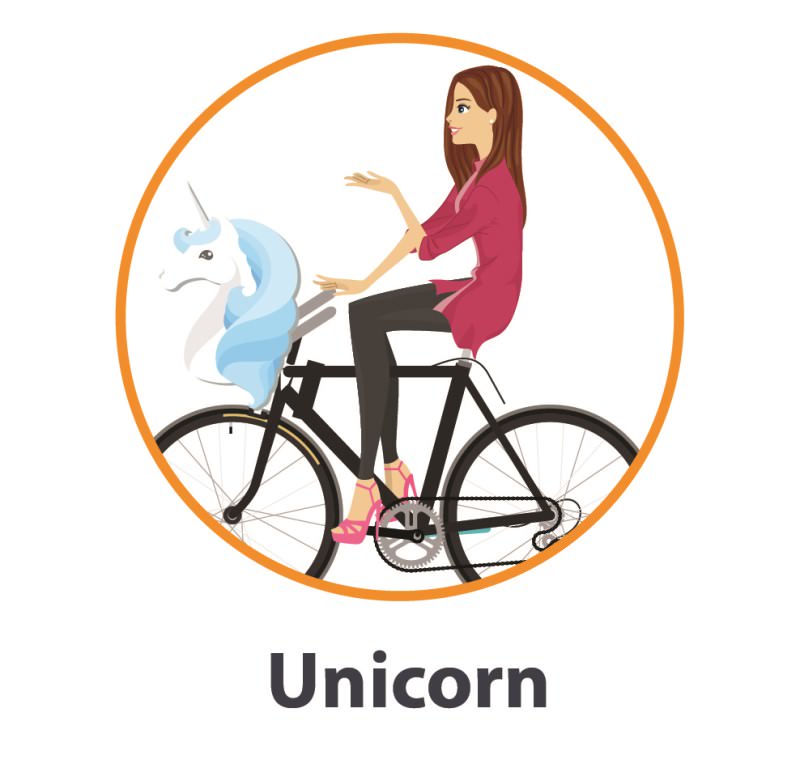 This mystical creature has long been the subject of many magical tales. This Halloween turn yourself into that enchanter or enchantress who has the power to charm the unicorn. All you need to do is attach a makeshift unicorn head to your bike's handlebars and you are ready to go!
Gallop around town in this epic mythological costume, and turn your bike into a steed made out of nothing but spells and potions, and human fantasy. Make this Halloween magical by riding your unicorn around the neighborhood.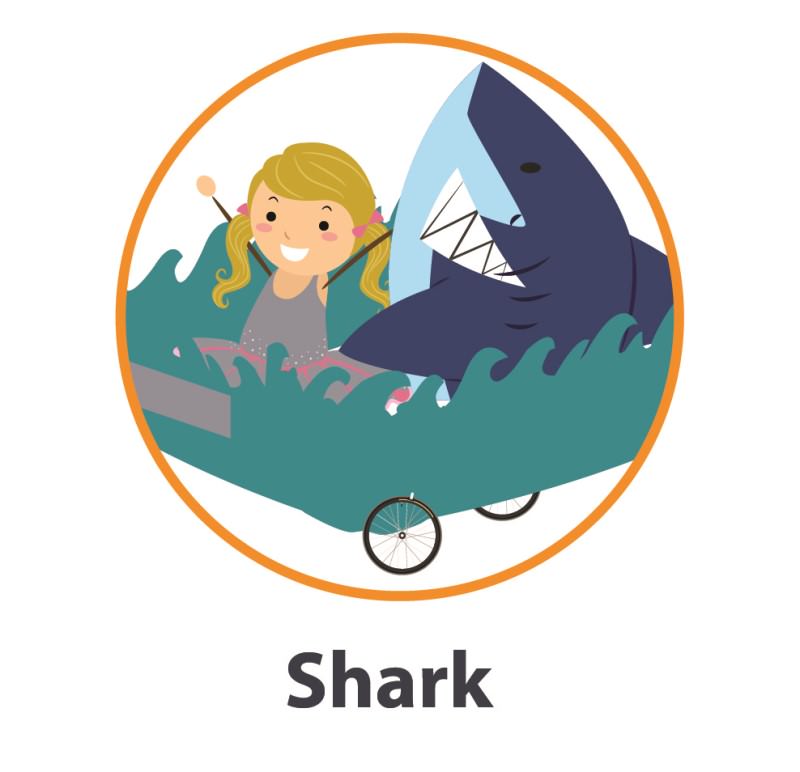 Look out! A shark! The dreaded creature of the depths of the sea is now on the loose in your neighborhood this Halloween! Since when did sharks grow legs though? Simply dressing up in a shark outfit isn't going to do much to scare people who see you.
Instead, why not take your recumbent bike and put it to good use? Using cardboard or even plywood to craft the outline of waves around your bike, with a shark in the middle and you riding in the open maw of the beast is going to make your Halloween outfit look like a scene from Jaws.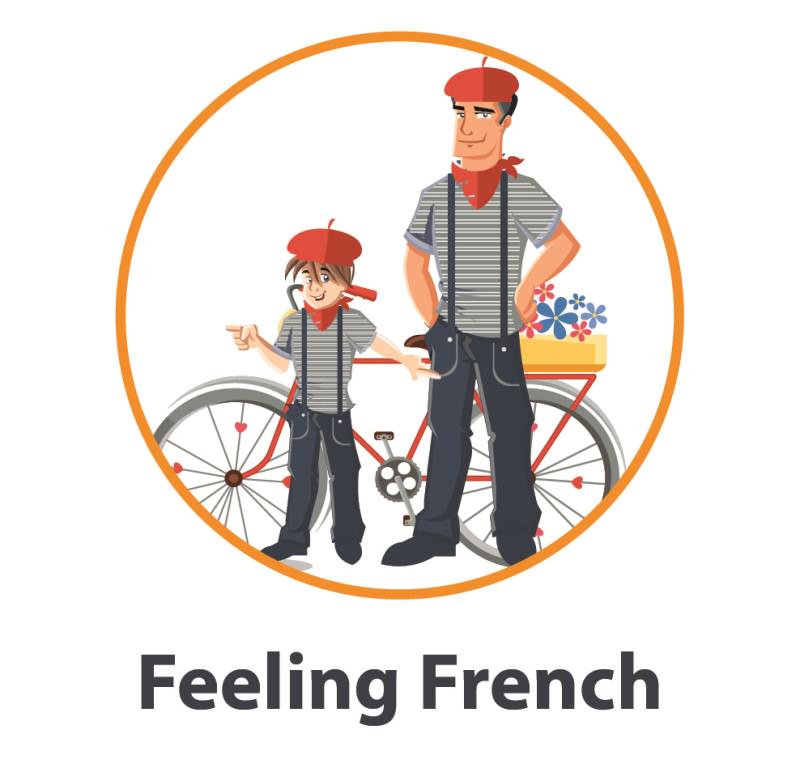 Bonjour, monsieur et mademoiselle. Are you feeling the need to go abroad this Halloween season? Well, you don't even have to step outside the borders of your city to do this. You can start feeling French on your own this year by getting dressed up like a true Frenchman.
You can do this by getting a costume that is classically French, with the little poufy hat and the striped clothes. Get out your tandem bike or upright bike and you will be able to ride around town this Halloween looking absolutely parfait.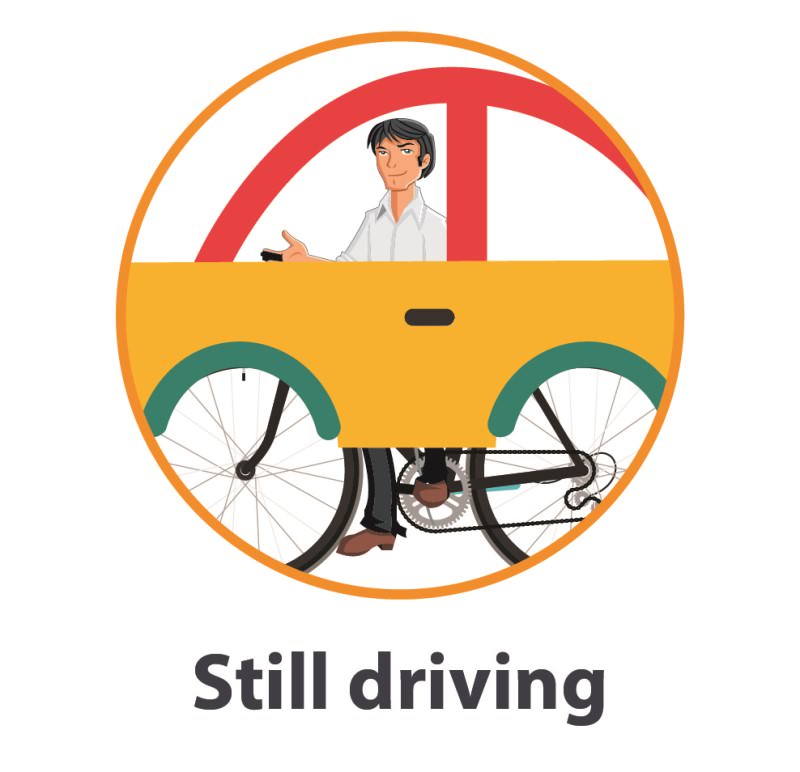 This is a very comic outfit for Halloween this year. When everyone has taken to walking instead of driving, you can pretend that you are still in your car. All you need to do is get a cardboard cutout of a car and attach it to your bike. Make sure that the cutout wheels cover your bike tires!
With the right positioning to make sure that you are in the driver's position when you get on your bike, you will be sure to get a few laughs out of the people who see this costume.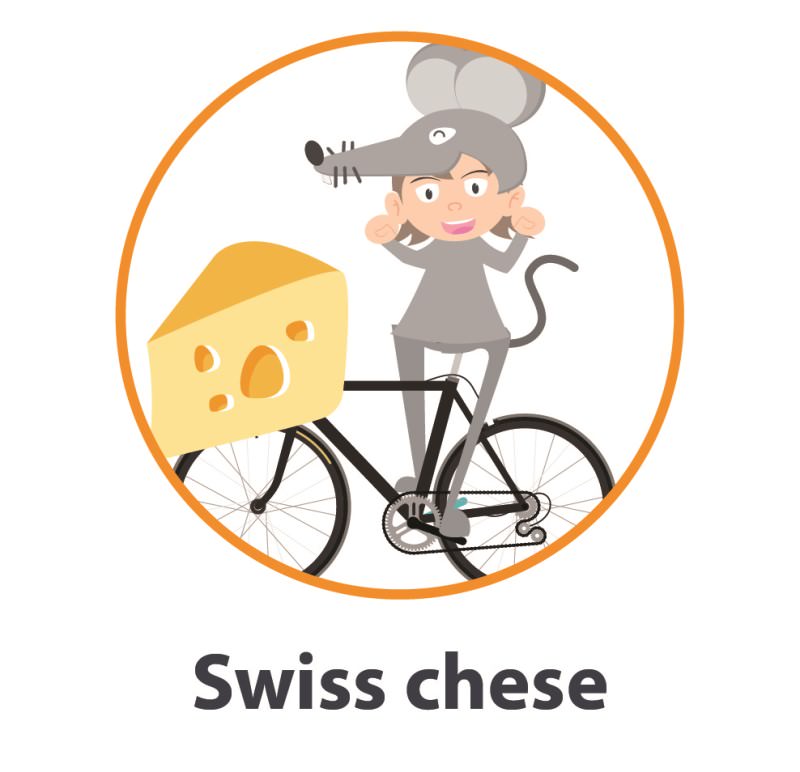 It doesn't get any cheesier than this. All you need to complete this cheesy outfit is to get a cutout of cheese onto your bike handlebars. Since Swiss cheese is notorious for having those holes in it, you could let your handlebars poke out of the holes!
Why not give the costume some added flair and dress yourself up in a rat's costume? This way you will be able to look like you are chasing after the cheese in a never-ending race.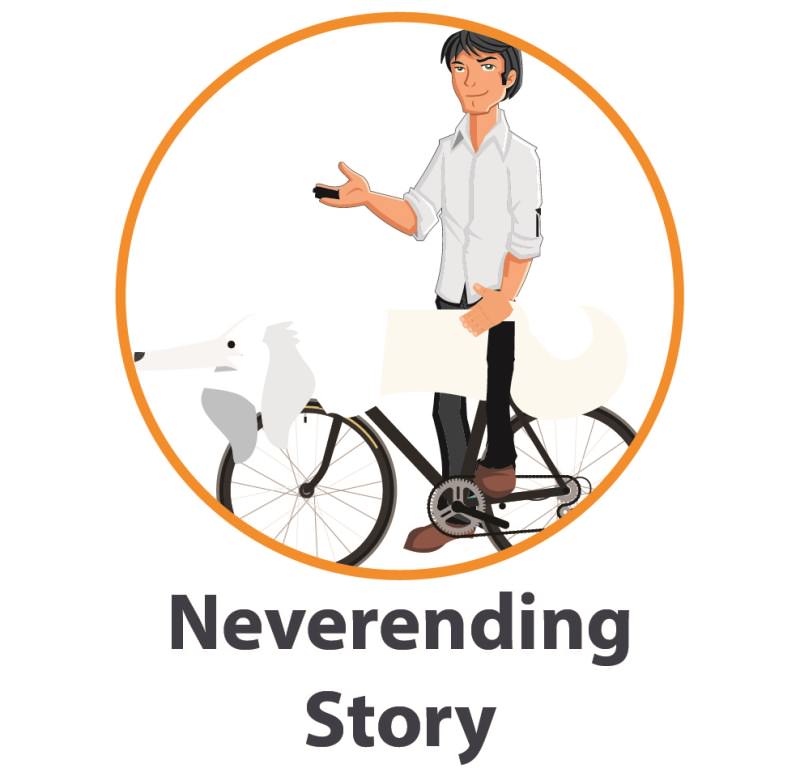 Have you ever read the book titled
the Never Ending Story
? It is a pretty famous novel about a little boy named Bastian Balthazar Bux and a mythical land full of every strange creature humanity has ever imagined.
You can now dress yourself up to look like the hero Atreyu this Halloween. Make people gasp in awe as you ride your bike, which has been outfitted to look like the silver dragon from the movies. This is definitely one way to make an impact.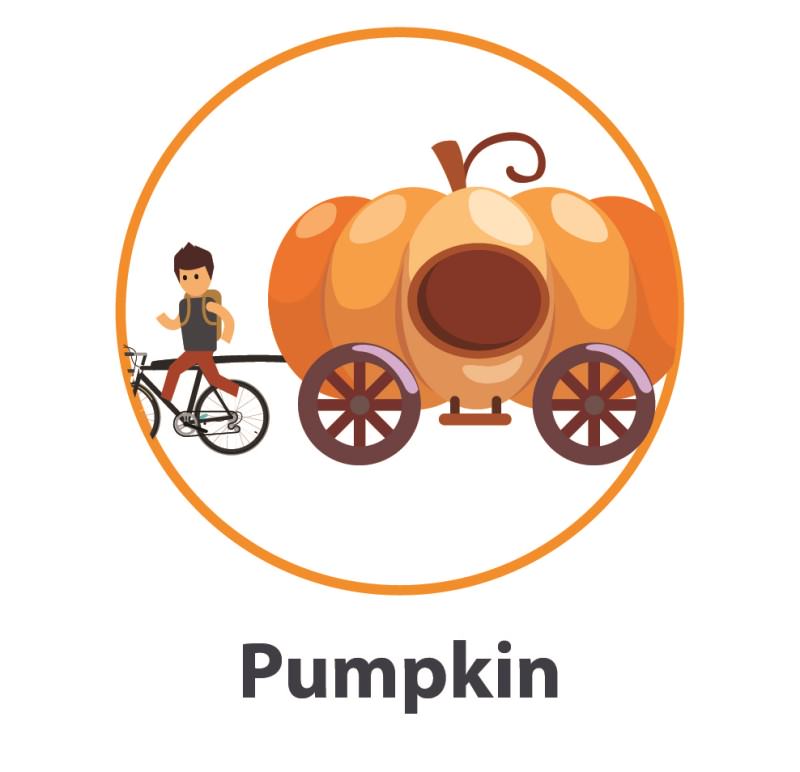 Oh Cinderella! This costume will work best with a tandem bike or even a bike with a trailer attached. Turn the rider into the footman of the pumpkin carriage the famous princess rode to the ball, and place the actual pumpkin in such a way that you are sitting looking out!
Since Halloween is all about carving those pumpkins up, this is definitely something that will be very attractive to just about any of you cyclists looking for great costume ideas this Halloween.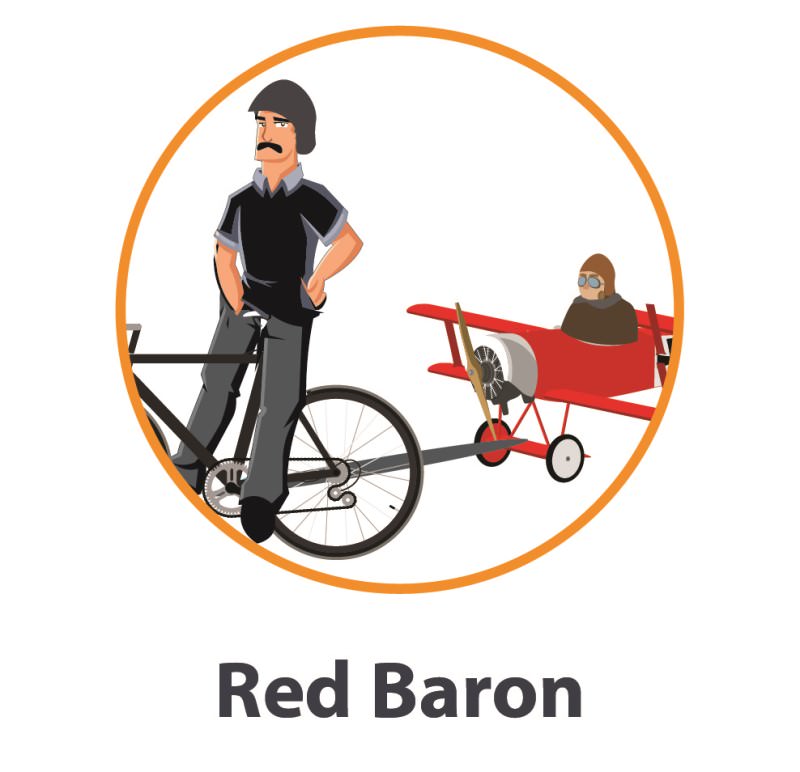 This notorious
German fighter pilot earned infamy in WWII for the huge number of allied planes that he took down with his squadron. In fact, he wasn't even hated by the Allied fighter pilots. When he was shot down at last, people were actually saddened by the loss of such a talented man.
You can pretend to be the Red Baron himself this Halloween! Put a red plane cutout on your bike or make a bike trailer with a kid sitting in the plane and complete the outfit with a vintage fighter pilot costume! Soar around the neighborhood in this rad costume.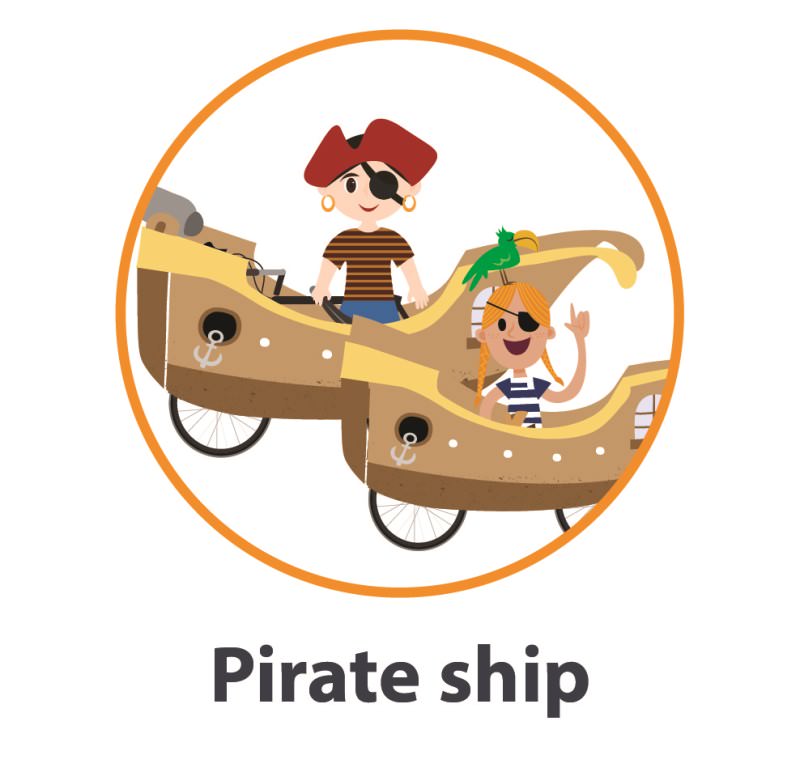 This is definitely not a costume for the faint of heart. Yo ho ho and a bottle of rum! You will need a tandem bike for this, and a lot of cardboard and paint to make the ship look majestic. Make sure that you fly the Jolly Roger from the mainmast, ya scurvy cur!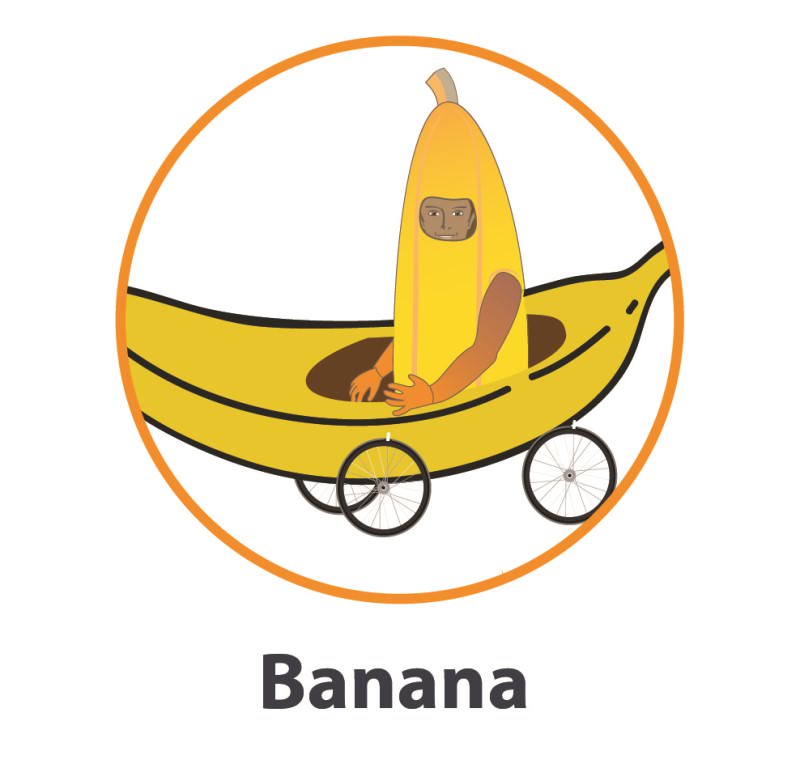 This costume is for the practical jokers out there who just love being absolute bananas in public. It is one that everyone out there on the streets will find ap-peel-ing. Dress yourself up in a banana outfit that you buy at the store and hang the plantains from your handlebars.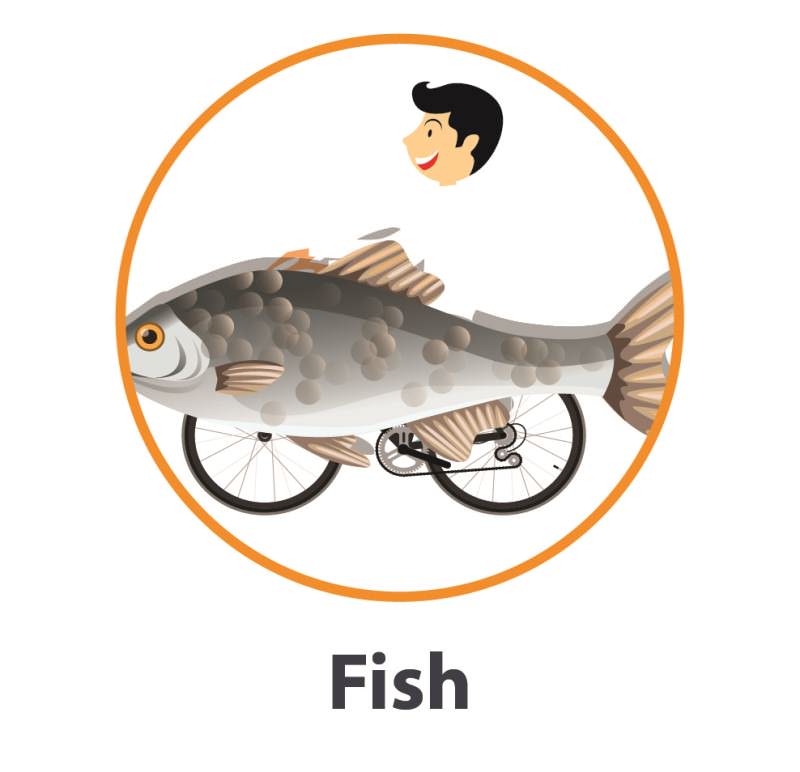 Sniff! Sniff! There is something fishy going on in town this Halloween season! It is you, of course, riding around in that big fish! Feel like the biblical Jonah this year as you outfit your bike to look like a big silvery whopper and then take it for a spin on the twilight streets!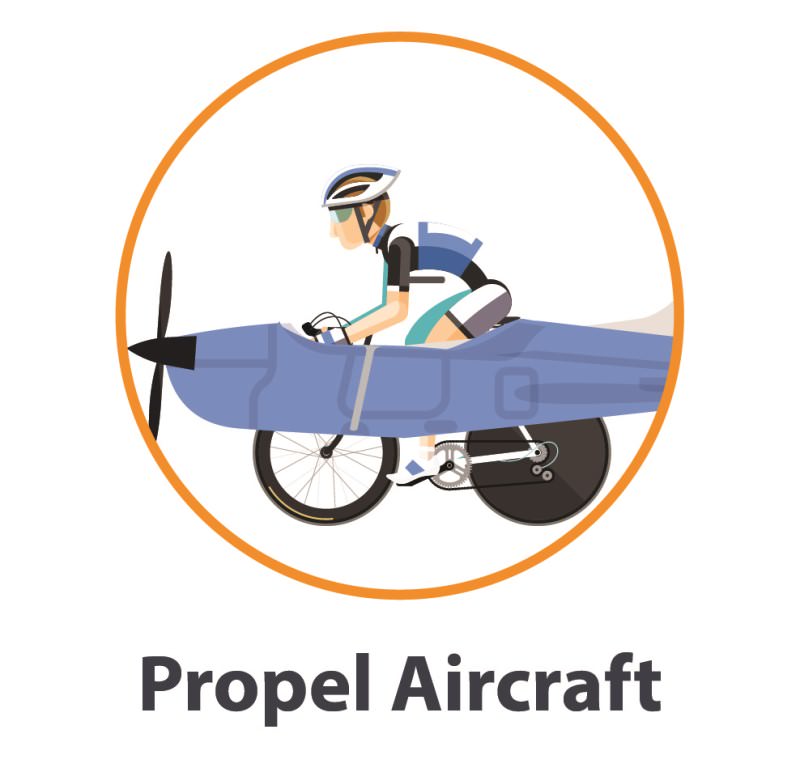 While the Red Baron costume was for the vintage lovers out there, this one is for the people who grew up watching Goose and Maverick pilot their F-14 Tomcats on Top Gun. Feel like the ultimate jet fighter pilot as you zoom around the streets on your bike. Don't forget to make whooshing noises!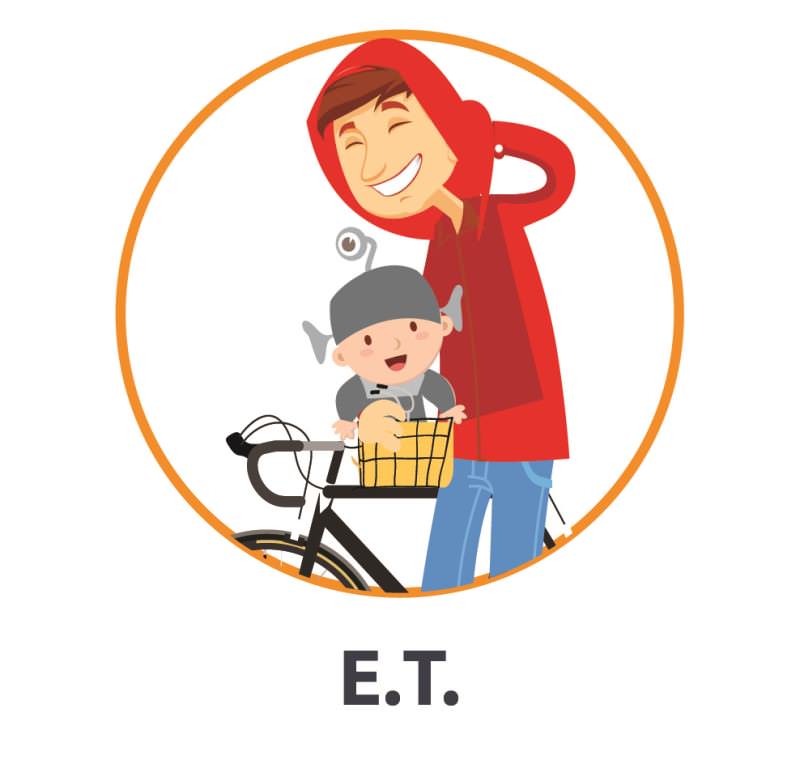 This movie
about the lovable alien made history as being one of the best ET movies ever made. Why don't you celebrate this Halloween by remaking the iconic flying bike scene at home? Works best if you have an infant and a cargo bike or a bike with a big basket. Don't forget: safety first!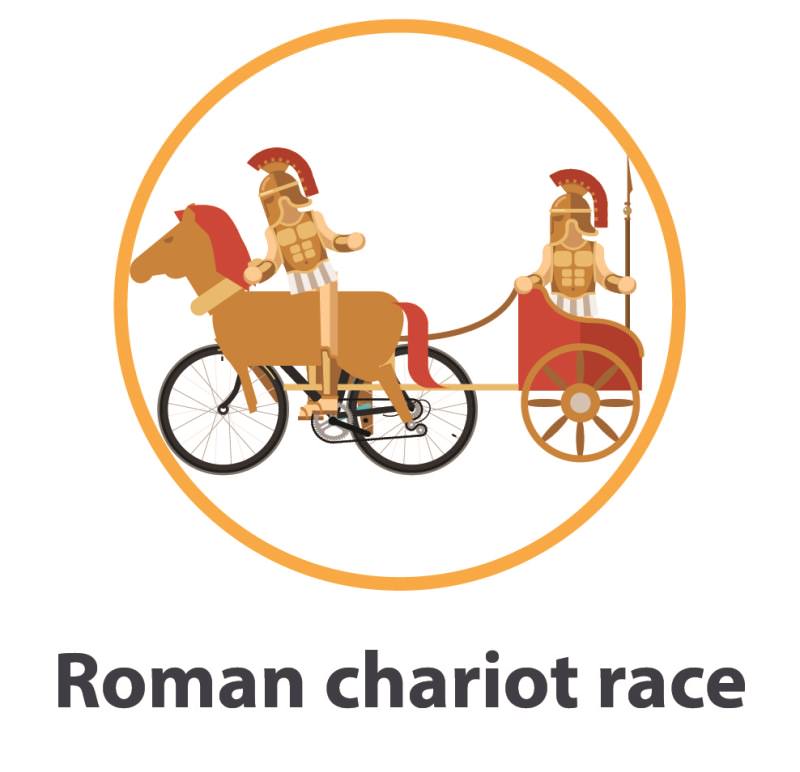 Hi-yah! The horses are whinnying as the chariots draw nearer. In seconds, it is over as the gladiators thunder past on their gilded carriages. You can feel like a Roman warrior in the arena too this season. All you need to get are some badass legionnaire outfits and a bike trailer, and you are good to go!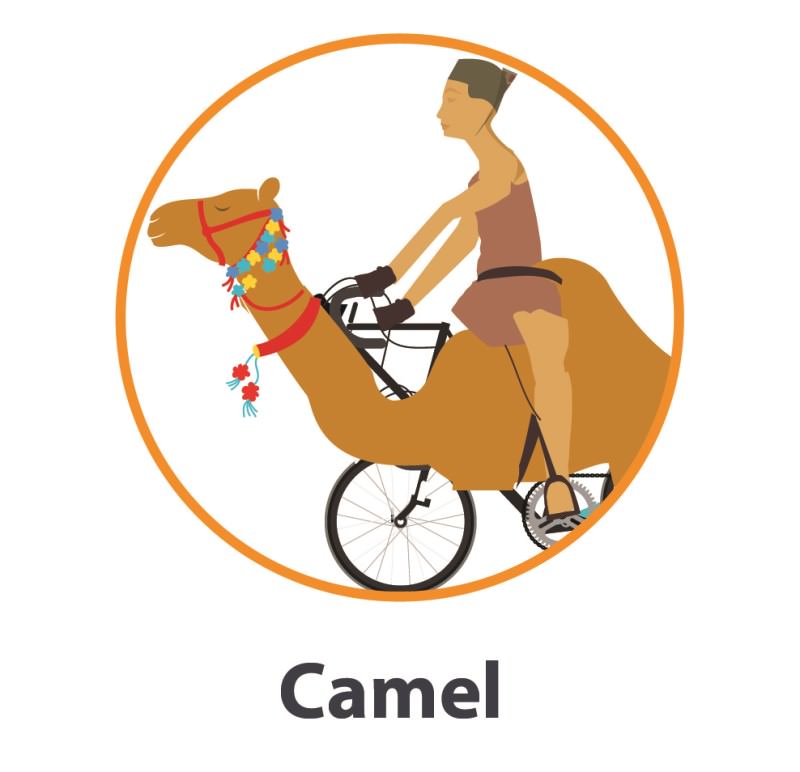 the world is changing and you have to stick to the ancient ways this Halloween. Celebrate the desert and the song that it sings by turning your bike into a camel for you to ride around on instead. Complete this cool costume with some robes and a turban!