Chainrings introduced by Wolf Tooth perform exceptionally, the only issue is that they are too small for some bikes. I have been using these chainrings for a while now, while I didn't face any issues myself, people all around the world had problems. Wolf Tooth proved itself as a company that actually listens to its customers. Take a look at their new Direct-Mount Shimano Chainrings, they are now available in a larger size.
As of right now, you can easily get the Drop-Stop ST Chainrings for the Shimano Mountain Cranks. This is a dream come true for all the mountain bikers out there, myself included. In case you were wondering, these chainrings are still designed and machined in Minnesota, so don't worry about the quality of these components. These chainrings are available in the following sizes:
Regular Sizes Available:
Oval Sizes Available:
If you decide to get these chainrings then there won't be any issue regarding the quality. The Wolf Tooth Drop-Stop ST profile is fully optimized for Shimano HG+ chains. You can get them for $79.95 (Round) and $86.95 (Oval).
How's the performance of these chainrings though? I have been using these chainrings for a while now, you can expect the mountain bike to perform way better than before.
Get The Limited Edition Morse Ti Cages On Sale Right Now
We have more exciting news for you, after all, we want you to have an amazing day. The Limited Edition Morse Ti Cages are now available on sale, you can get them for 25% off. This sale is live till labor day so you can go all out till then, we know that we will be doing so. Why would you want to get the Limited Edition Morse Ti Cages?
These bottle cages are amazing, Wolf Tooth even adds a Cerakote finish to the regular titanium construction. The durability of Cerakote is unmatched, and it can also withstand a lot of abuse. You can get these cages in the following colors: Pink, Teal, Khaki, Copper, Green, Orange, and Red. Our forever favorite has to be Pink, Teal, and Green though.
Multi-Tools Are Also On Sale
What kind of cyclist are you if you don't even have multi-tools at your disposal? Take a look at this beauty here.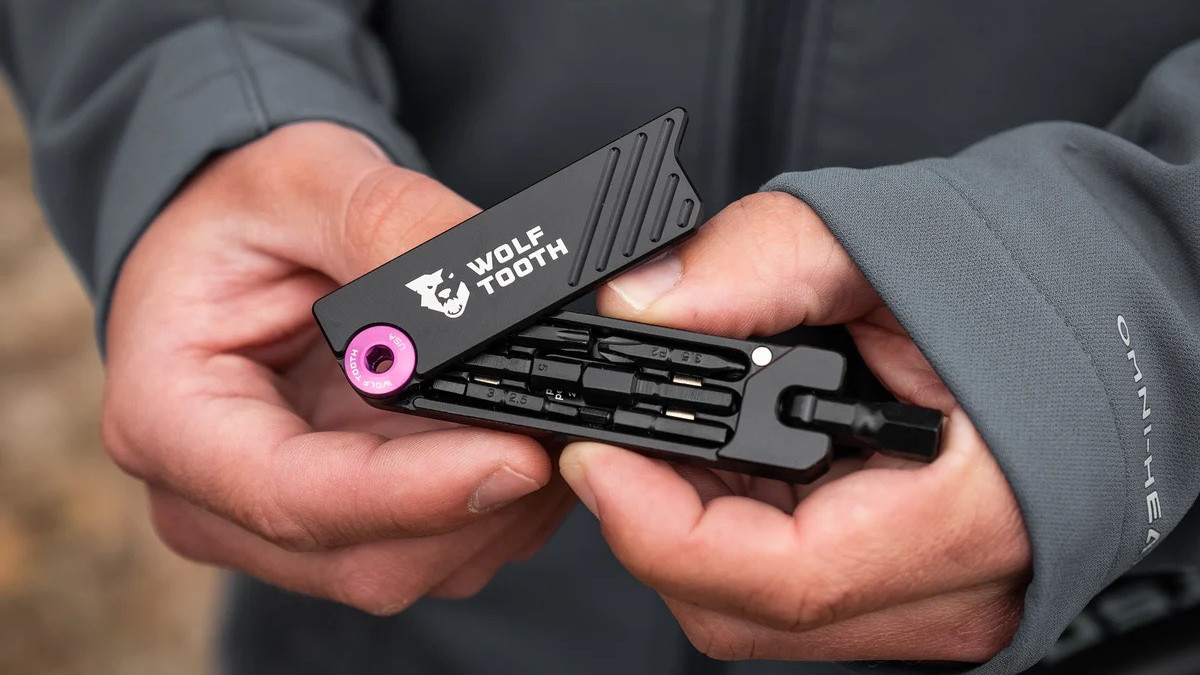 Yes, you guessed it right, these multi-tools are constructed in Minnesota, USA. The quality is unmatched and I can swear that these multi-tools have saved my skin many times. These super-functional solutions are amazing, and you can take my word for it. These tools are on sale right now:
6-Bit Hex Wrench: Multi-Tool with 11 functions (You Can Get It For $29.96)
8-Bit System: Features 25+ Functions With 4 Unique Functions (You Can Get It For $52.46)
EnCase System: Innovative Multi-Tools (You Can Get It For $89.96)
For more information on these products, click here.
Also Read: The New Super73: Take Your Inner Barbie For An Electrifying Ride
Featured Image Via Wolf Tooth