It's safe to say that these mobility vehicles are getting smarter and better every day. One perfect example of this would be the World's First USB-C Rechargeable Scooter: Äike T. With all its parts are manufactured in Europe, which makes its servicing and maintenance super fast. Forget walking on water, Äike T is here to make you ride on it.
Features To Look Forward To
Äike T is here with so many amazing features which will probably leave you wanting to get your hands on one by the time we are finished with this news! So let's take a look at this rechargeable scooter from the future.
Smart-Lock
The most mind-boggling feature is the smart lock. The smart lock makes the scooter keyless and you don't even have to take out your phone anymore. The lock will disintegrate with an authorized Bluetooth device. All you have to do is hop on and the scooter is ready to go. The Äike T will use the same principle for locking also. Get off the ride and it is locked already. Äike is the first one to make this feature available in electric scooters, or so they claim!
Äike App
Äike also has a mobile app for all of its riders. This is the app on which the smart lock will rely because the feature is integrated into the app. You will not even have to take out your phone to unlock your ride. How cool is that?
Weight Capacity
The electric scooter has a weight capacity of 150 kilograms. That is about the same weight as an average sumo wrestler. Not that you have to become one to ride this scooter but there is always the option.
Weather Proof
Äike T is probably the most waterproof electric ride ever created, or so they claim. This may even be true because the Äike T is IPX5-rated.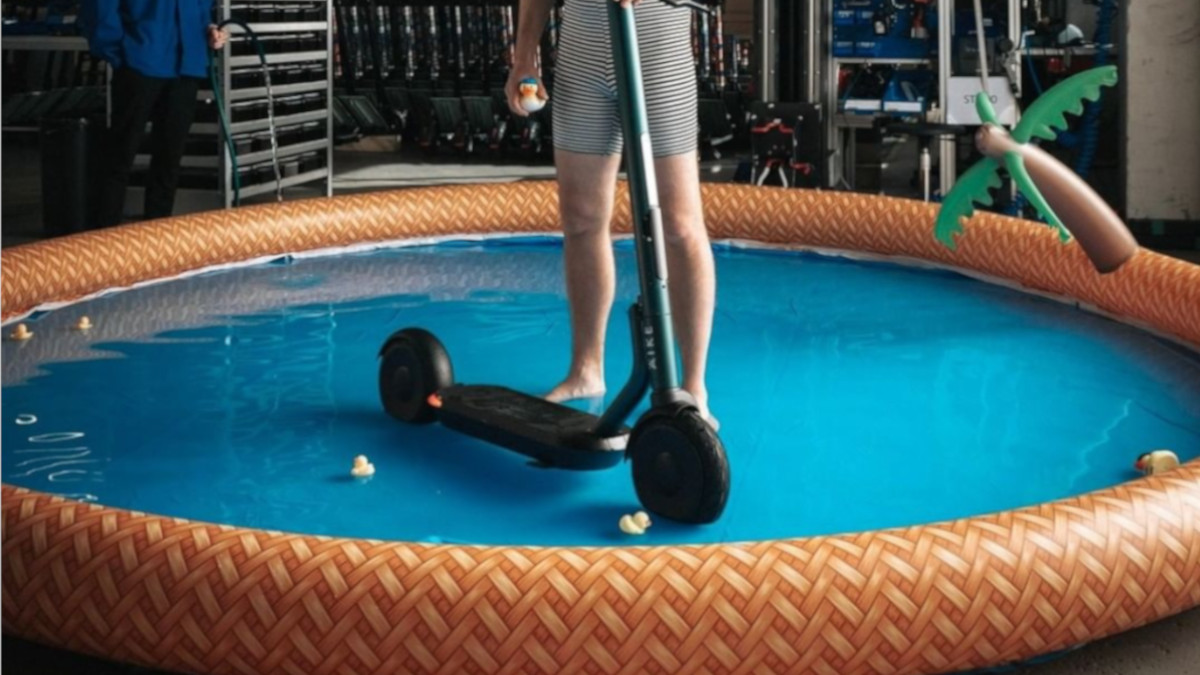 Foldable
You don't have to worry about leaving your electric scooter behind. Just fold it, pack it and you're good to go.
Removeable Battery
Another thing that the other electric scooters don't have is a removable battery. Take it out, charge it, and do whatever you want with it. The battery can also operate as a phone charger so you have a power bank inside your scooter wherever you go. That is a really convenient feature.
Mechanical Breakdown
The electric scooter has 10" tubeless tires, which are puncture resistant and ready to ride on all kinds of trails. It has a mechanical drum as well as a regenerative electrical brake. The Äike T is packed with a powerful 350W motor that will take you up to a speed of 15.5 mph (25 kph). The battery is 583Wh and offers a range of 25 miles on one charge.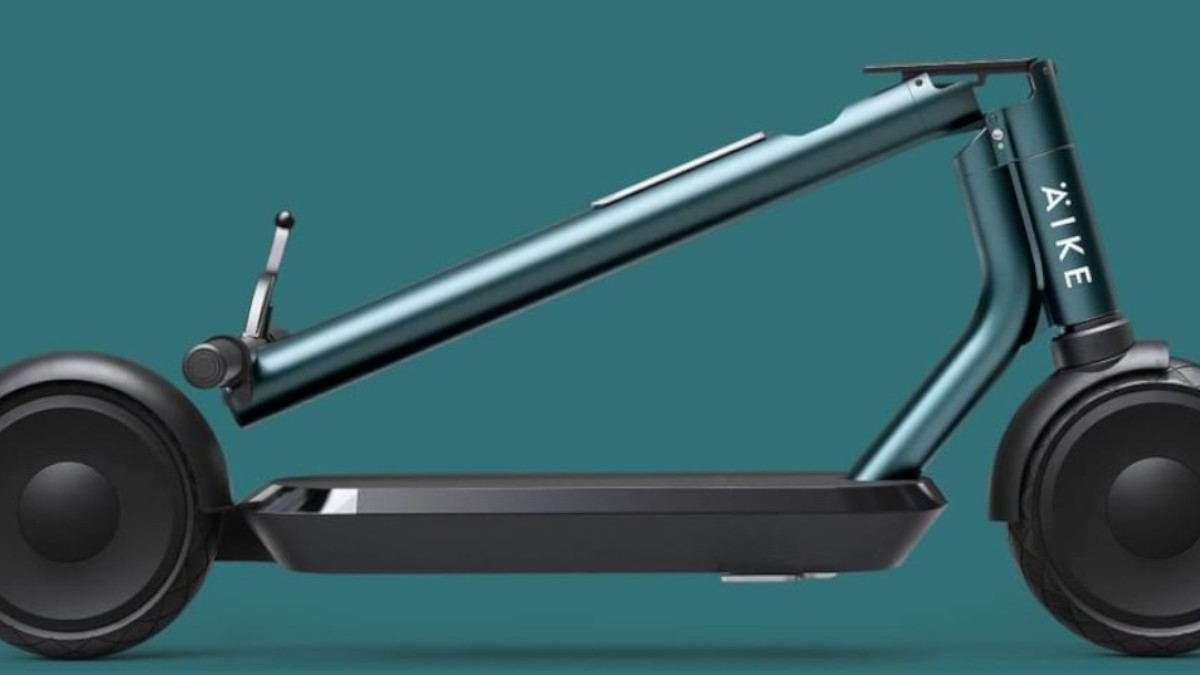 Availability And Pricing
Since it is not manufactured in China, it is already available to pre-order at a price of $999. It is expected to be available in the USA for orders in 2023. However, it will be available in Uk and Europe by the end of this year.
The Verdict
Äike T is the most convenient when it comes to the electric scooter. You don't have to have any prior knowledge of the product to own it since it's very easy to use. On top of that, you can charge it with your laptop charger so no hustle there.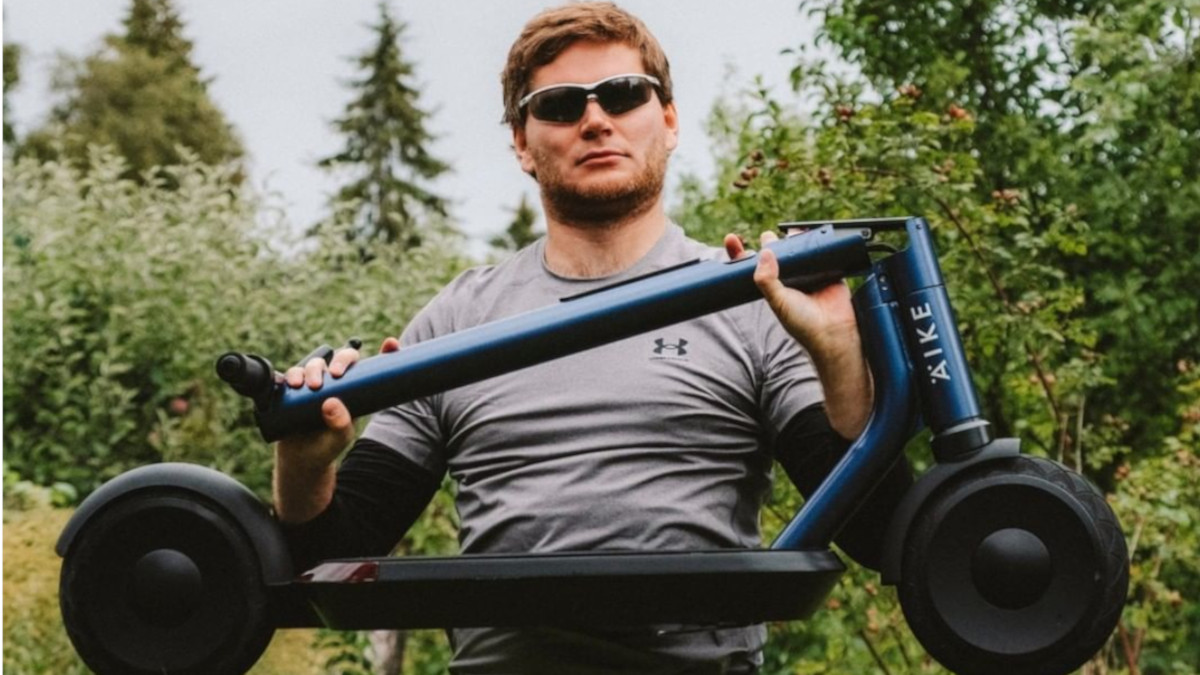 Äike T is going to be the ride of your life if you're into electric scooters. Forget about the Nokia, when it comes to durability, Äike T is the new indestructible kid in town. Moreover, it is made from recyclable material so it is nature friendly. Äike T really has the Undeniable X-Factor.
Also Read: Denago's City Model 1 E-Bike Offers Urban Commuting Like None Other
Featured Image Via Instagram/Rideaike