Gasoline prices are increasing on a daily basis and that has allowed people to shift to electric vehicles which also include electric bikes. The Russian Invasion of Ukraine has forced gas prices to skyrocket and future salvation lies in removing gas-powered vehicles from our lives but is that possible?
Certain trends and the world's ever-shifting economy have allowed people to try out new means of transportation. These electric vehicles are amazing, to say the least, many people are either trying them out to reduce their carbon footprint or just following the latest technology.
People have taken a keen interest in electric bikes, millions of units have been sold this year and millions will be sold in the near future. Although the main question that arises from these trends is: Can an Electric Bike Replace A Car? Let's find out!
This is a tough question and there is no simple answer that could do it justice, the answer will actually vary from person to person. Your current situation and the kind of lifestyle you are pursuing are going to be huge aspects that will decide the answer.
There are also certain considerations that you have to keep in mind. Which type of area do you live in? How much do you commute daily? Your expenditure patterns, and your lifestyle. With all of these aspects, you will be able to know if an electric bike can replace cars for you!
The New World Order
The world is changing, there are global events happening right now that are changing our daily lives. One of those global events is the Russian invasion of Ukraine, which has been largely condemned. Gasoline prices have skyrocketed and drivers are furious over their increased expenses. What is being done to give them relief?
The United States Elected Officials are trying to salvage all that they can from the Nation's Strategic Petroleum Reserves. Although that is not going to be enough, everyone knows that. Even the Biden Administration has acknowledged that our long-term salvation will only be possible if we ditch gas-powered vehicles. Would this be possible?
The White House made the following tweet:
When we have electric cars powered by clean energy, we will never have to worry about gas prices again. And autocrats like Putin won't be able to use fossil fuels as weapons against other nations.

— The White House (@WhiteHouse) March 10, 2022
While this seems like an overdo of sorts, Americans are trying their best to save what they can, including rediscovering fuel-saving habits. Many are going for economical and smaller vehicles, while there are others that are taking transit mostly.
With this much being discussed there is still not that much emphasis on electric vehicles. This includes e-bikes and e-cargo bikes that are becoming very popular, this is the main reason for confusion here. These bikes are great, to say the least, they run on rechargeable batteries. The fact that they are not being promoted as they should be is a criminal offense, one could say.
The Challenge We Face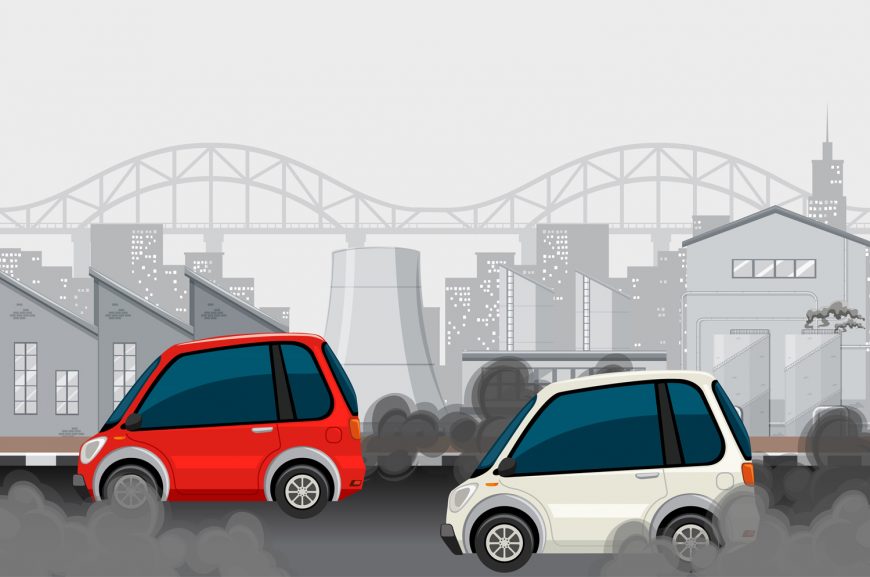 The problems that I have shared with you are not even the real challenge that we are facing, it is something else entirely. People don't realize that e-bikes and e-cargo bikes are actually more beneficial than traditional pedal bikes. After all, how can they know this?
For decades we have seen that in the United States most adult bikes are sold to "Weekend Warriors" that only use their bikes on weekends, where is the fun in that? This practice although seems enjoyable for them proves to be disastrous for others. Witnessing this practice, people think that adult bikes are only good enough for the weekend.
Many people think that bikes are something you use on a weekend, nothing else. Unless and until this idea cannot be changed, we will keep on facing this challenge. In the meantime, we need to start making some changes if we want to save our expenses and enjoy more of what is given to us. We need to start treating electric bikes like proper vehicles!
What Do Electric Bikes Offer Us?
As Electric Bikes are becoming more and more common, we need to acknowledge the good that they offer us. Apart from being amazing machines, they save us a lot of expenditure, especially if we compare them directly with our vehicles.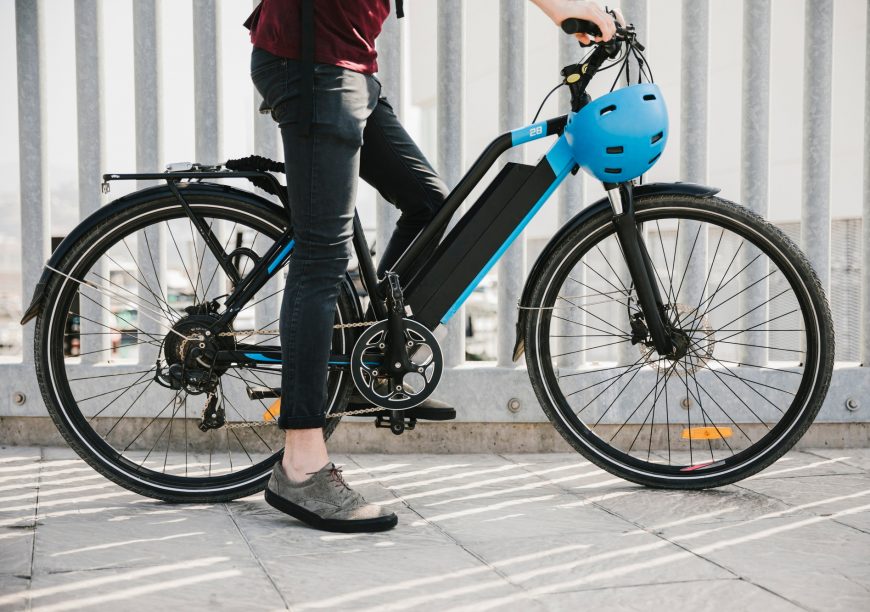 Here are other advantages that electric bikes offer us.
They are Environmentally Friendly
As we said, global events have made us more comprehensible, we are trying to make ourselves better. Electric Bikes actually allow us to be better, these bikes certainly reduce our environmental impact. We drive less but we use our electric bikes more, this way we get to enjoy more but there is less carbon emission. It is a good starting point and that works fine.
Yeah, well you could go for public transportation or even normal pedal bikes, but we can't deny electric bikes. These electric bikes offer a whole other level of fun and convenience, something traditional bikes can't offer. A particular study aimed at Portland, Oregon shed some more light on the usage of electric bikes.
Let's take a look at the following quote,
An individual e-bike could provide an average reduction of 225 kg CO2 per year. These estimates show that e-bikes have the potential to help cities and regions achieve their climate goals.
What does this study tell us exactly? It tells us that electric bikes have the potential to make our cities better. Making cities better is just the first step, we want our whole world to be healthy once again, and using electric bikes for transport will actually let us do that.
If you want to try out an electric bike, now would be the right time to do so. With so many amazing models available right now, finding the right bike just became easier.
They Are Light On The Pocket
We want to save money, but we want also don't want to forfeit traveling. Moving from one point to the other is a necessity, and we need to be smart about this since gas prices keep on increasing. We need to take care of our budgets and since things got hard, we have made available a large array of amazing electric bikes.
According to a recent study, an average person in the United States spends more than $1000 on just fuel costs for their car. Similarly, in parts of Europe, the price varies between €900-€1000. Comparatively, Europeans save a lot in fuel expenses because there is a "Bike Culture" there, people are already used to bikes. They don't always take out their cars if they want to travel from one place to the other.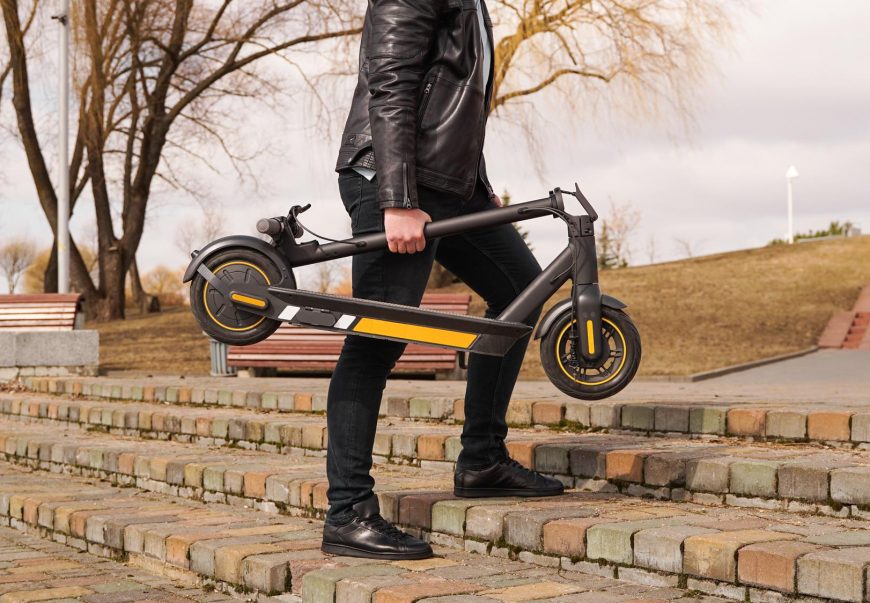 It is time to implement that "Bike Culture" all over the world, this is necessary if we want to be better. Let's talk about the immediate benefit that we get: We will be saving a lot of money.
Charging your bike overnight for the next day's ride is going to be very minimal as compared to putting gas in your car. So if we take into account the average gas prices right now and the average price of electricity, we would only be spending pennies if we want to fully charge our electric bikes.
Driving a car is one thing but parking the car is a whole other issue that you need to consider. Unless you own a house, you will have to park your car somewhere. Since you also need your vehicle to be protected and according to the State laws, there is a certain cost that you will have to pay for the parking. These prices can go as high as $7 per hour (Depending on Your City and State). There are certain free parking places but they also have risks involved, and you don't want that kind of mental stress, trust me.
E-Bikes save you a lot of money, from charging the battery to parking the bikes. If you want to save money and still enjoy the amazing rides then you need to try electric bikes.
There are other expenses that arise with cars, you will have to register them and get a license to operate them. There is a certain requirement of license for electric bikes too (Class 3 and Beyond) but that varies from State to State. Let's not forget about car insurance, do you know that citizens in the United States pay $1400 annually on average for car insurance?
There is bike insurance too but they are cheap as compared to car insurance, the choice depends on you now.
Taking The Full Advantage Of Technological Innovation
If you love technology then surely you will love electric bikes, they are always equipped with the latest technology. These E-Bikes offer pedal-free and silent adventures, there are also some bikes that have a maximum speed of more than 45 mph, just imagine all the adventures with that.
If you want more then you have chosen the best options to go for, electric bikes have a range of different applications that further enhance the user's experience. There is a range of different applications to try out, for the best routes you can try Google Maps, or even combine all of this with Strava and track your speed, elevation, and much more!
If you run into problems then there is Bike Doctor, a popular application that will allow you to diagnose and fix bike-related problems! There is a whole new world to try out with electrical bikes, make sure that you enjoy all of it.
Swift Adventures/Commuting
You might have experienced being stuck in traffic many times, these inconveniences might be minor but they are enough to stress you out if they keep on happening. If it is a daily commute then it might seem fine but it can be really bothersome for corporate workers, especially if you have to reach the office at a specific time and you are late.
Being stuck in traffic and having that toxic carbon getting in your body is going to be really worse, this is why you need to make the smart decision here.
Electric bikes are great in this regard, they are quick and they are extremely lightweight. They will allow you to dodge incoming traffic with extreme prejudice, you won't even have to be stuck in traffic. Did you know that 80% of the populace in Amsterdam take a bike to the office, they don't even bother taking out their cars. The quicker we take care of these little problems, the quicker we will get to the enjoyment part.
Easy Maintenance
Unlike cars, electric bikes are not built with heavy components, which means the cost to maintain them is very low. According to the recent economical situation, maintaining a new or an old car will require a lot of money.
Electric Bikes on the other hand don't even require that much maintenance. Since you will be saving a lot on maintenance costs, you can easily channel that money somewhere else or just save them.
The Limitations of Electric Bikes
While electric bikes are extremely fun to use, there are certain limitations that you need to be worried about. Although they are not that critical, they can still affect your purchasing decision.
Capacity Problems
The most obvious problem with electric bikes is that they are not suitable for families, only one person can use them at a time. As they are single-occupancy vehicles, you are going to have a problem if you have a family. Obviously, you won't be able to take your whole family on a bike and that is where the problems can begin.
No more family outings, you won't even be able to pick up the kids from school if you will only be using electric bikes. If you are a family person then using the bikes will only seem feasible if you are going somewhere alone or for weekend adventures.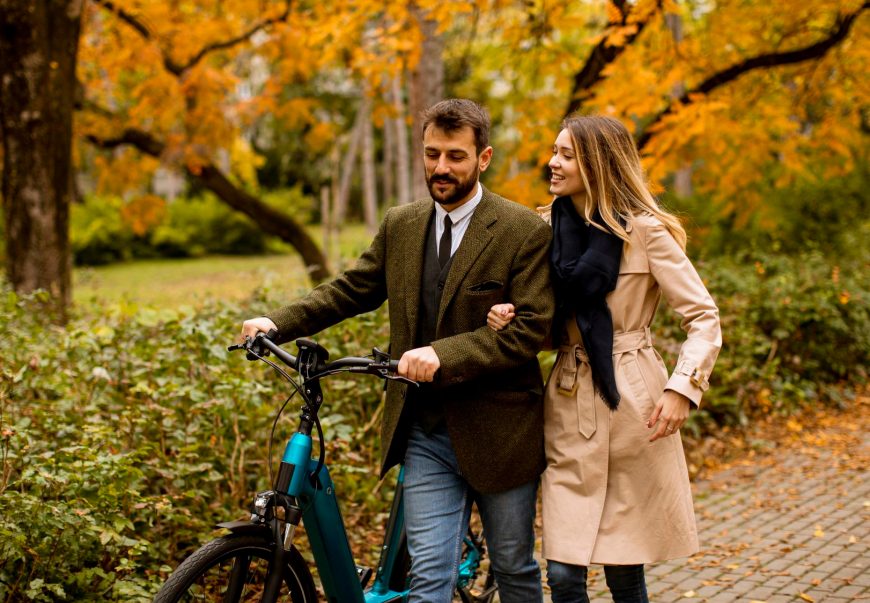 Weather/Commute Limitations
You have to admit one thing, there is a certain comfort with cars that electric bikes will never be able to give you. You can only use the electric bikes for short commutes and when the weather is nice, we will get to the weather part in a bit.
Electric Bikes are great for short commutes or even short adventures, no matter how fun they are to use, you cannot use them to travel from one city to the other. Using an electric bike for such a long journey is impossible, there would be the manner of recharging and the discomfort, this is what you have to worry about.
Electric Bikes cannot be used in all kinds of weather, and if someone tells you that they can then they are just lying to you. These bikes might be water-proof but they are not fully water-resistant. You don't want your bike to get that much wet that it actually damages the motor and the battery.
If you live in a place where it rains and snows often, an electric bike might not be the best option to go for.
Rider's Safety
Another matter of concern is the rider's safety, this issue is not discussed that much but it still requires your attention. You need to know that you are more vulnerable while riding an electric bike than you will ever be driving a car.
In most countries, you will see that there are specific lanes for cyclists. This is a great safety feature that should be applauded but it is often abused by people that use electric bikes. We know that electric bikes allow riders to experience high speeds, but using these high speeds also results in collisions with cyclists using traditional bikes.
Will Electric Bikes Replace Cars In The Future?
Now that you have seen how electric bikes fare against cars, there is that big question to answer. The unique thing about this question is that the answer will vary from person to person. Since you now have a much clearer understanding of how both vehicles work, you can answer this question more effectively.
Let's do a quick recap for you. Electric Bikes are great if you live in an urban area all by yourself, they are cost-effective and also don't require a lot of maintenance. Their charging requirements are very minimal compared to the gas prices for cars. You can store them easily, you can park them without trouble and you can also take them with you wherever you want.
Then there are the limitations that you have to worry about. Electric Bikes are not good if you have a family, forget going with them anywhere if you trade out your car. Electric Bikes are not going to replace your minivans or your RV, they are just going to do what they do best. You cannot even use e-bikes in the winter as that would be extremely discomforting, your best bet would be to use them in the summer.
Using Electric Bikes only for 4-6 months in a year seems like a great option. You will be saving a lot of money and your life will also be enhanced, just don't get dependent on them.
Wrapping things up, using electric bikes or cars depends solely on your lifestyle, your marital status, how big your family is, and the area you live in. There is nothing black and white so we can't give you a definitive answer. This choice depends entirely on you!
Also Read: