Are you looking for amazing bikes and accessories, then you definitely might have landed on Huffy Bikes because they make the kind of bikes that you need! Getting to know these brands is informational and it affects your purchasing decision.
As these companies have been around for a while, we must know how their practices have affected the cycling industry. Although there is one question that everyone asks now- "Are Huffy Bikes Good?". This is a debatable topic and we will discuss the brand from every angle possible.
Huffy Mountain Bikes used to be world-famous but that was the past, now they can only make good cruiser bikes that you can use for daily activities, while they surely have great bikes in their portfolio, which we will discuss here, how good are they?
Huffy Bikes – Are They Good?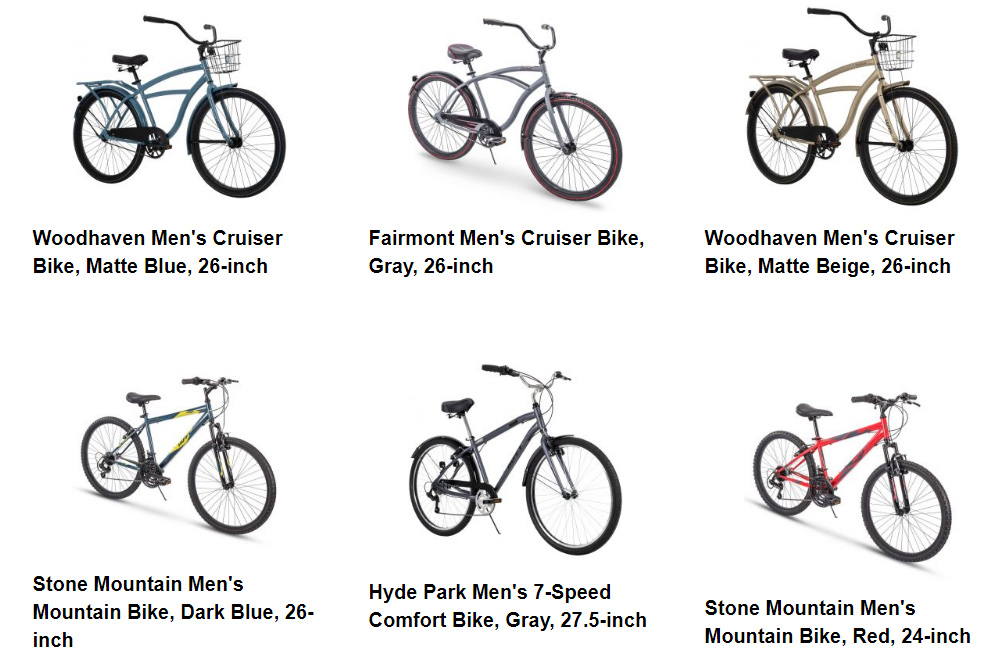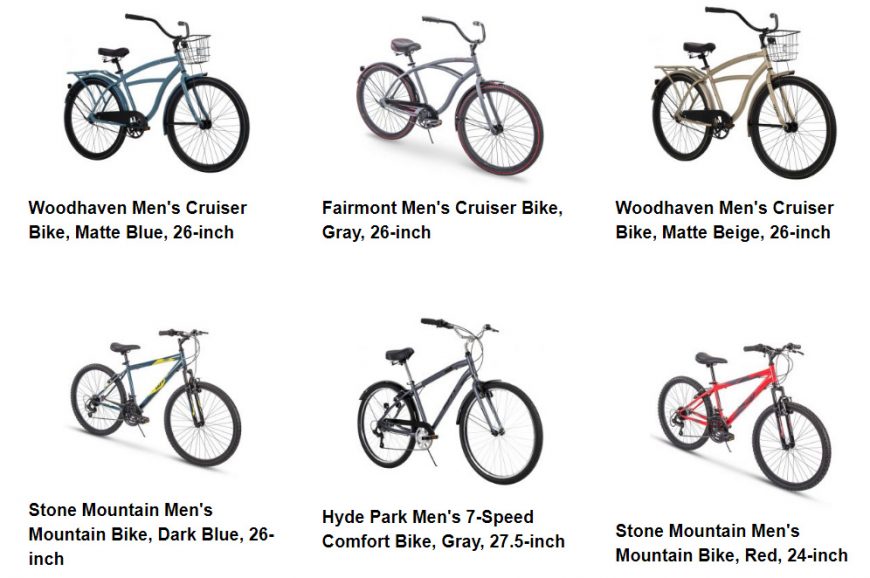 You have come here because you know Huffy Bikes or want to know about them! Huffy makes amazing bikes, that include affordable bikes, and they are certainly better than from your local bike shop. Experienced riders and casual riders both love Huffy Bikes, one of the main reasons is that they are extremely affordable.
Huffy Mountain Bikes are actually the famous products from the brand but they make other great bikes too, including accessories. Huffy's construction is something to applaud, the bike's frame and handlebars are truly exemplary.
Although if you are an aggressive rider then you might want to stay away from Huffy Bike. This is because the brand's suspension fork systems have been lacking in quality, they either wear out quickly or their performance goes south really quick.
If you love commuter bikes, then you will definitely fall in love with Huffy's collection of commuter bikes. Apart from this, Huffy also makes amazing bikes for kids (Also Training Wheels), there is a lot of option to choose from there. You will surely get amazing bikes from Huffy and then after that, there is no need to go to the local shops.
Huffy Bikes as Brand Today
Huffy is a good brand but it cannot compete with the top-level brands of today. While their bikes are not exactly high-end or have high-end components in them, it should be noted that they do make good bikes that can be used without problems.
These bikes are great for smooth riding and will provide you with a nice experience on the road. You can at least expect them to provide you with a comfortable bike that has an amazing steel frame. Exactly what do they offer though? They have really good entry-level bikes, and their build quality is nice too.
Although if you are expecting a perfect bike then that would be a mistake, the kind of bike that you will get from Huffy will definitely depend on your level of expectation. You can check out their amazing mountain bikes though!
The Re-Structured Reality Of Huffy
Every brand needs a vision, clear goals that will lead them to success, although that is not what happened to Huffy. The company faced extensive financial challenges from the start and struggled to cope with them. That is why the company was purchased and re-sold frequently, the main idea was to help with the financial situation but that also could not be helped.
As the management of the company changed, their production line shifted to China and that is when the quality of the products started degrading. From the rear wheel to the front construction of the bike, Huffy started using cheap materials and that did not go well.
The bikes that Huffy offers are not that much great or offer special features, they are just comfortable and affordable bikes, nothing out of the ordinary. These bikes will offer a really good experience on uneven terrains and that is actually a really good thing. They are known for their amazing mountain bikes so do check them out!
Huffy's Origins
Since all the great companies had a great start, Huffy Bikes also had a really good beginning. The company was founded by George Huffiman in 1892. Huffy offered great quality and it was known all around the US for making exceptional bikes, what was the main reason behind this? All of their bikes were being made in America, thus quality was good and it was consistent.
Huffy saw the rise of high volume retailers before any other company and that was the main reason for their downfall. They fell like prey to Walmart and that is when their decline started, it all started with bulk products.
Like any high-volume retailer, Walmart wanted Huffy's bikes in bulk and that too at decreased prices. This was not possible as the bikes were being manufactured in America, there was no possible way of operating their business in America.
That is when they shifted their production line to China and Mexico, the bulk production started but the quality of their products declined reasonably.
With that being said, you can still get their original bikes and the new version all over America, especially Dayton Ohio. Mountain Biking is their strongest suit so check that out!
Exploring Huffy's Quality Control
Huffy's strongest qualities are affordability and comfortability, and in my experience, I can say that they are the best at that! If you are looking for comfortable bikes that are good for daily usage and are also affordable then let's take an insider's look at Huffy!
How is Their Build Quality?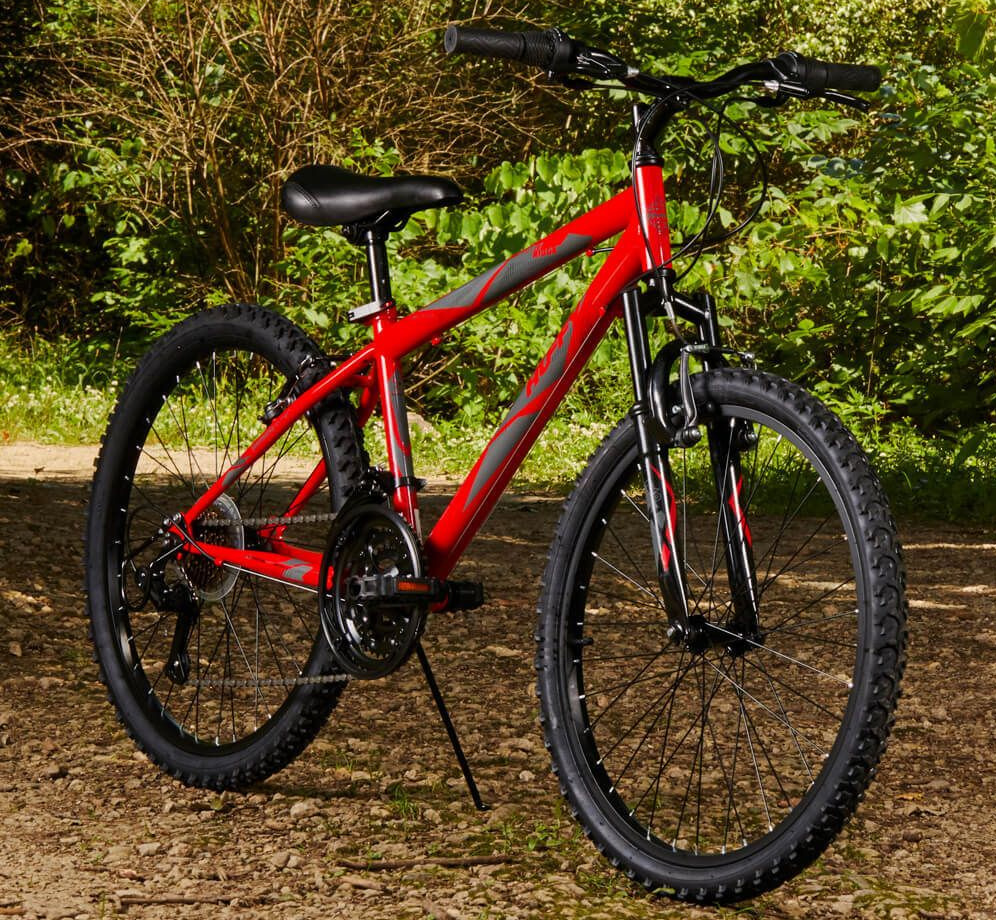 The Build Quality is what defines a bike, unless and until the build quality is great, you won't be able to use the bike for long. All of their bikes make sure that you always have an upright riding position, so you don't have to worry about comfort.
From their seat posts to the handlebars, everything offers a comfortable ergonomic position. Even if you ride their bikes for a very long time, you will never get bored of them. All of their bikes are made from aluminum and are rust-proof, that is something unique they offer.
When it comes to mountain biking, their bikes are good but if we talk about their suspension system, that is where they fall weak.
How is Their Suspension Quality?
The Suspension Quality of the bike makes sure that the bike is strong enough for collisions and vibrations. Full-Suspension bikes are the best ones to go for, they offer the best kind of protection against rocks and pebbles.
It is unfortunate that no bike from Huffy has a good enough suspension system. This results in a strainful experience for the rider when they are out traversing, thus the suspension system cannot be relied upon.
How is Their Parts Quality?
High-Quality parts make sure that your bike stands the test of time and runs smoothly. Although the quality of Huffy has indeed degraded it isn't that bad. There is this standard that they still maintain in their quality control, you will get good enough bikes from them.
How Innovative Are Their Designs?
Aesthetics and Designs matter, they sell your bikes like hotcakes, they make bikes look like eye candy. Huffy has designed many bikes, and all of them stand out from the others. Almost all of their bikes have lightweight frames so that they can achieve incredible speeds, and with those adjustable seats and handlebars, their offerings sweeten.
A strong and responsive braking system is also something that they are known for. All in all, for all kinds of adventures, Huffy is offering comfortable bikes with amazing designs.
The Different Types Of Bikes Huffy Offers
Huffy offers everything, from mountain bikes to kid's bikes, and all of them are of good quality, these are bikes that won't let you down. Following are the categories of bikes that they offer:
Electric Bikes
Kid's Bikes
Comfort Bikes
Mountain Bikes
Mountain Bikes is what Huffy was built upon, it is their trademark and still makes good mountain bikes that are both comfortable and affordable. Their frames are strong and resilient, plus, they are also rust-proof.
These MTBs from Huffy will give you a good experience but not that much of a good experience, the culprit is still the suspension system. If you are a beginner then go for this bike otherwise there are other options in the market.
Cruiser Bikes
Cruiser Bikes are best known for their comfort and agility. The Cruisers from Huffy will take you on amazing adventures that you will love. Their build quality is actually amazing and you can get yours easily without breaking the bank!
From robust frames to strong and customizable handlebars, you will surely love their cruisers.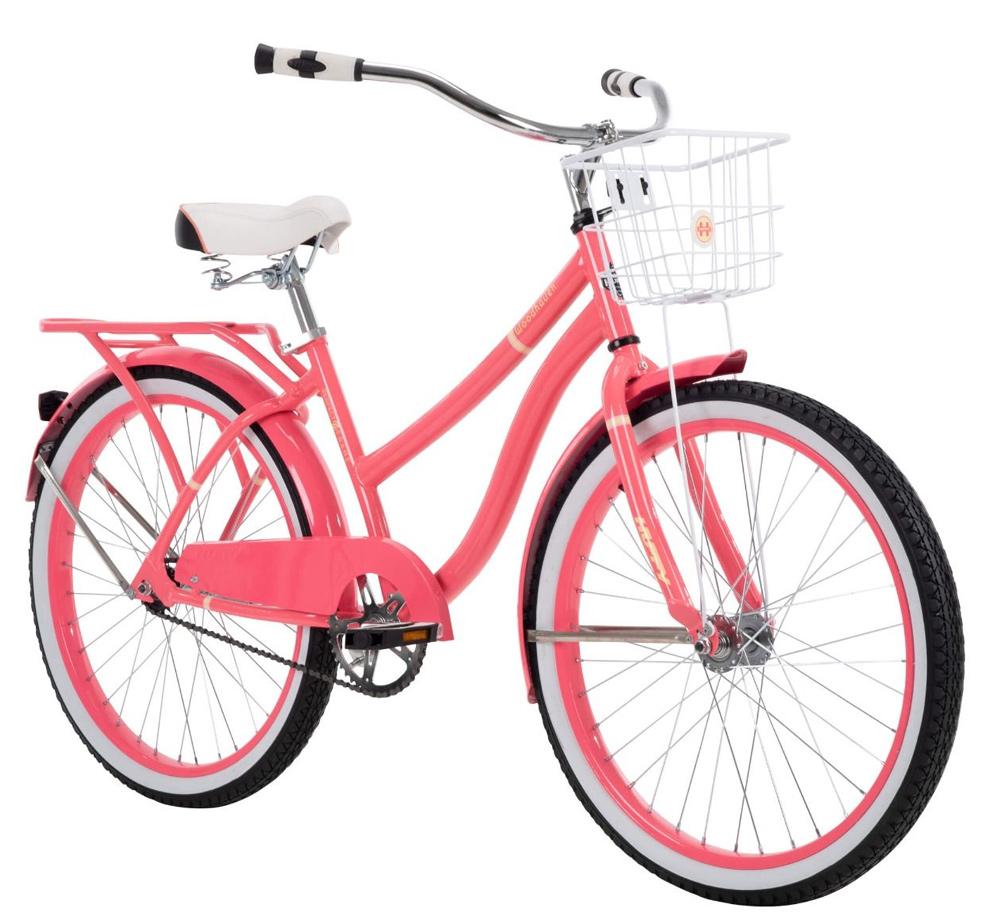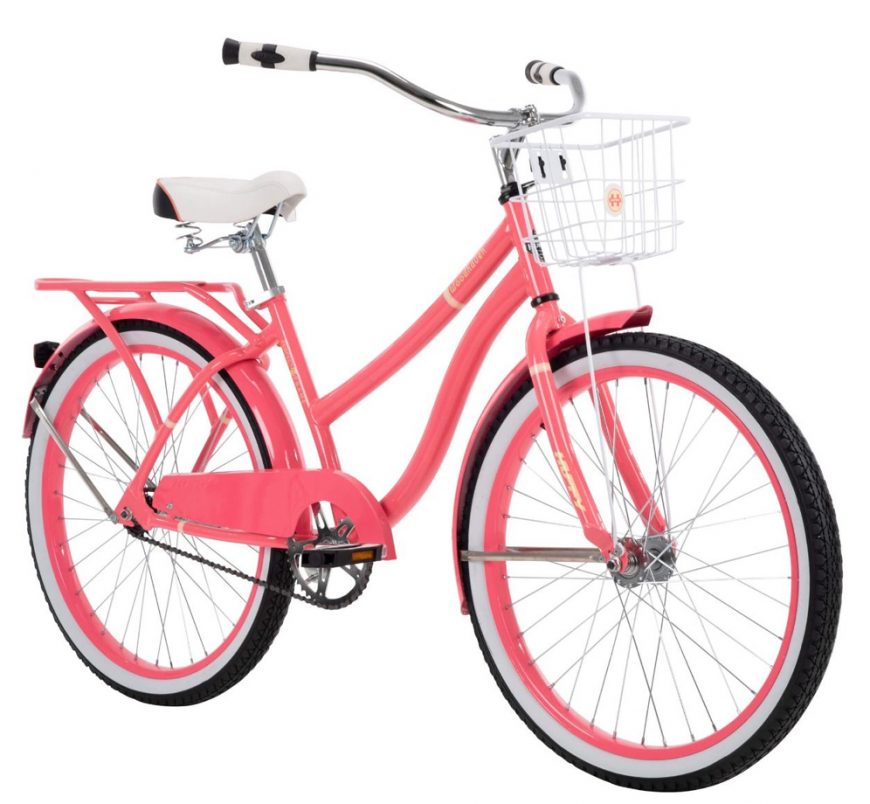 Electric Bikes
You will surely love the Electric Bikes from Huffy, they are definitely fun to ride and you will surely feel that extra push. With their electric bikes, you will love giving it your all and enjoying that swift performance.
Although their battery needs to be charged frequently, you will love them for their amazing performance on every kind of terrain!
BMX Bikes
BMX Bikes are amazing for the dirt trails and the ones from Huffy are lightweight and resilient. Their performance is very nice and the best thing of all, they are cheap. Although you will need a friend to assemble them.
Tricycles
From Kid's Tricycles to Adult's Tricycles, Huffy has it all! These trikes will offer the best stability and comfort. Plus, they also come packed with accessories, like a basket for extra storage, you would surely love those beverage holders.
Kid's Bikes
Huffy also offers amazing kid's bikes that are a delight to see and ride. Not only their designs are amazing, but they also come in different color schemes. These bikes are offered in different sizes so that every kid can enjoy them!
From Balance Bikes to actual Kid's Bikes, they offer all. The quality is consistent, so they will work perfectly till your child outgrows them.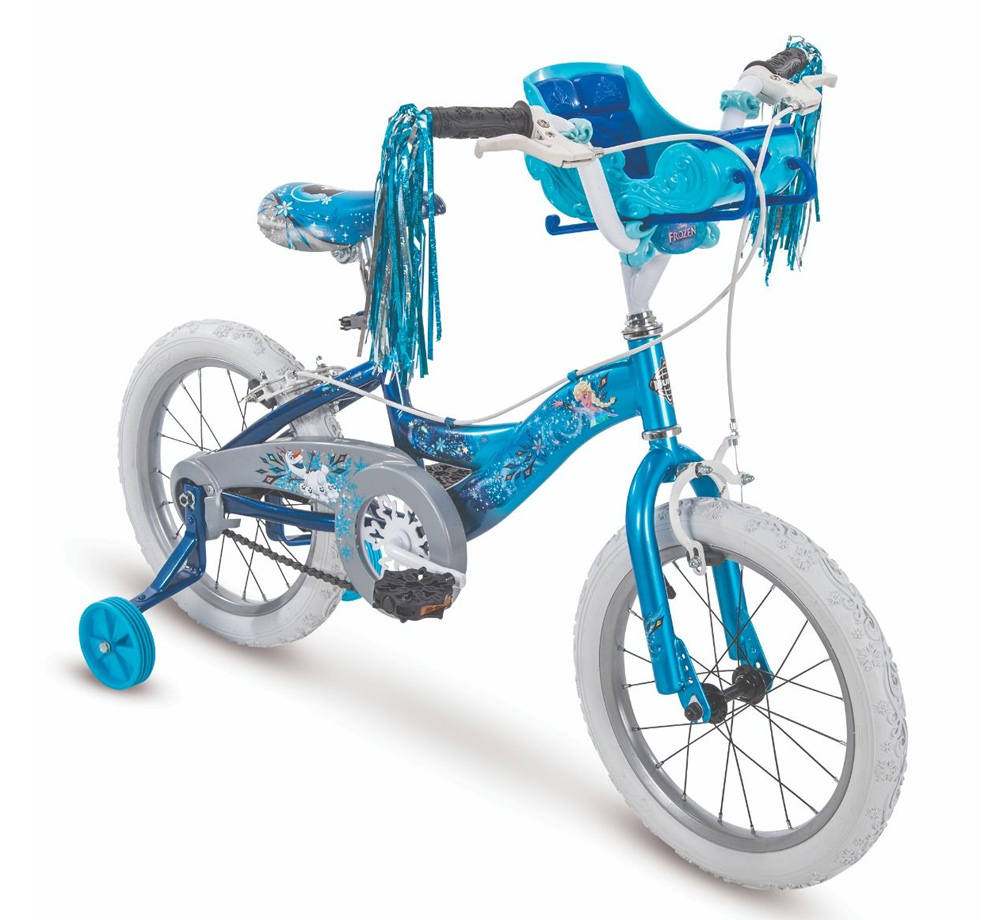 Comfort Bikes
Comfort Bikes offer a unique take on Cruiser Bikes and I think that you are going to love them. They combine top-notch aesthetics and comfort, something that you haven't seen before. With those comfortable seats, you will have an experience like none other.
Best Bike's From Huffy
Some of the best bikes from Huffy are:
There are other amazing bikes from Huffy too, you can find all of them here.
Advantages:
If you go for Huffy Bikes, then these are the advantages that you can enjoy:
They offer the best prices in the market
Extensive bike categories and models to choose from
Modern technology is being used for the construction of the bikes
Attractive bike designs for kids- Disney and Superhero themed bikes
They ensure maximum comfort to the rider
Disadvantages:
If you go for Huffy Bikes, then you can suffer these disadvantages:
As these bikes are not robust, advanced and professional riders stay away from them
They are not suited for every kind of terrain, especially off-road trails
Difficult assembly of bikes
Why Do I Like Huffy Bikes?
Huffy Bikes are known for their comfort and affordability and that is exactly what I am paying for! These bikes are perfectly suited for kids and beginners that are just starting their biking journey.
Plus, they have an extensive range of products to offer that are good in quality. You won't find this kind of range anywhere else. They won't last long but they will surely give you nice adventures, you also won't be breaking the bank while purchasing them!
Recap
Huffy is a really good brand that offers comfortable and affordable bikes. If you are a beginner then you should definitely go for them. Although if you are a professional rider then it is best recommended that you don't try out Huffy, as the bikes are not that durable.
When we talk about choice, Huffy also offers a lot of choices when it comes to bike categories and models so you will have a lot to choose from. Do check them out here!