Cycling is popular all over the world and is regarded as one of the best outdoor activities. As a highly valued hobby, it is only natural to seek out the most convenient bike for your needs.
When shopping for a new bike, you'll notice that there are an infinite number of bike brands, all with different styles and specifications, making the task daunting. So, how do you know which bike is best for you?
Knowing a little bit about some of the major bike manufacturers is a great place to start. Regardless of your riding style or skill level, you must choose a bike that is appropriate for your body, budget, and experience level.
If you are a mountain biker, for starters, you should buy from a brand that specializes in mountain bikes. Purchasing a mountain bike from a company that specializes in road bikes may result in a lower quality product.
Qualities of a Great Bike Brand
The best bike manufacturers should be able to meet the needs of a wide range of people. In line with this, high-quality brands offer decent bikes in a variety of price ranges to suit a wide range of budgets and preferences.
We have brands that specialize in certain types of bikes, such as Mongoose, which is well-known for producing mountain and BMX bikes. Other companies, such as Strider, specialize in making bikes for children.
These aspects are also important in determining the best bike brands for 2023. Mountain bikers, for example, will not appreciate Sixthreezero because this brand focuses on cruiser bikes.
30 Best Bike Brands for 2023
Top Bike Brands
Trek
Cervelo
Raleigh
6KU Bikes
Kona Bikes
Eddy Merckx
Ribble
Cube
Firmstrong
Felt
Critical Cycles
Orbea
Colnago Bicycle
Sage Titanium
GT
Fortified
Pinarello Bikes
Ibis Cycles
Bianchi
Co-op Cycles
Kestrel
Cannondale
Diamondback
Giordano
BMC
Specialized
Kent
Sixthreezero
Mongoose
Marin
1. Trek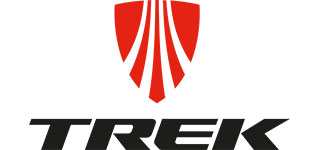 According to CNBC, this is the largest brand based in the United States. Despite the fact that the majority of its production has moved to other countries, Trek still manufactures some bikes in the United States.
As of 2014, it was producing approximately 25,000 bicycles domestically per year, accounting for roughly half of all bicycles manufactured in the United States. Trek manufactures a wide range of bicycles in a variety of price ranges. It manufactures bicycles for men, women, and children, as well as cycling equipment and apparel.
2. 6KU Bikes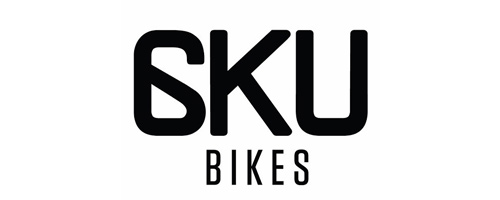 6KU Bikes were founded in 2012, and despite its youth, it has quickly gained widespread acclaim. This brand is well-known for using only the best materials in its bicycles. 6KU road or commuter bikes are ideal for getting around the city and hopping on and off public transportation for city dwellers.
3. Ribble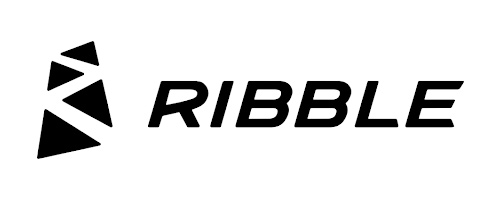 This bike company has been in operation since 1897 and has provided some of the best bikes at reasonable prices. They are well-known for their unbeatable prices on high-quality equipment. Their bikes are completely customizable, and the award-winning series is designed entirely in-house at their facility.
Their team also includes serious road cyclists, who provide valuable input and skills in creating quality bikes that appeal to a wide range of audiences and last a long time. Cyclists can buy directly from the company, eliminating the hassle of dealing with middlemen.
4. Felt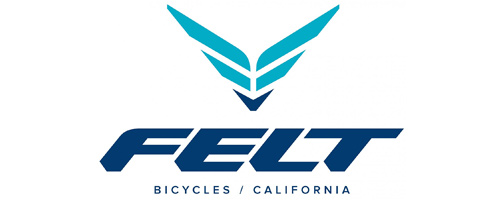 Felt is a California-based company that manufactures bicycles for both the domestic and international markets. It was named after its founder, Jim Felt. The company's catalog offers a wide range of bike styles to choose from. Mountain, road, cyclocross, cruiser, triathlon, electric, time trial, and BMX are among them.
Felt bikes have excellent responsiveness, are light and stiff, and include innovative features such as UHC Advanced carbon fiber frames. Their Equilink suspension system, found on their full-suspension mountain bikes, reduces and smoothens pedal-induced suspension on rough roads.
5. Colnago Bicycle
The Colnago bicycle, one of the best and most successful brands in the cycling industry, was founded in 1952. This Italian company has a long history of producing race-winning frames. They are the forerunners of many bike frame technologies.
This bike brand is well-known and well-liked among many racers and riders due to the high quality and winning tendency of the frames. They are well-known for their mountain bikes and best road bikes. The company offers a wide variety of colors for their frames, including custom colors.
6. Fortified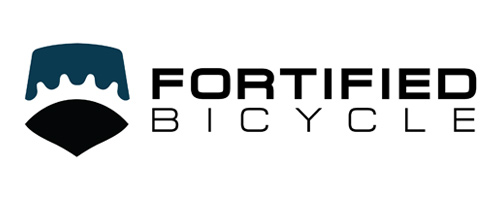 Fortified began when two friends' bike accessories were stolen from their daily commuter bikes. They devised a method for making bikes and accessories that are more difficult to steal.
This bike brand is well-known for its city-friendly hybrid bikes. There are currently three models on the market, each designed for a specific type of urban commuter.
7. Bianchi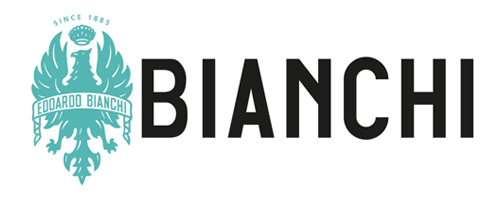 Bianchi, which was founded in Milan in 1885, is one of the oldest bike brands, with over 130 years of experience. This brand emphasizes a blend of taste, design, style, and quality.
They offer a diverse range of bicycles for all levels of cyclists, whether professional or recreational. Bianchi takes pride in improving the rider experience, whether through better suspension, improved gear mechanisms, or a variety of other factors.
8. Cannondale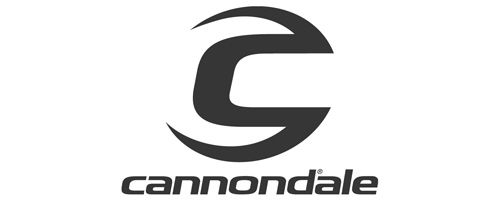 This is yet another bike company that was founded in the 1970s. Cannondale initially only manufactured bike trailers, accessories, and apparel. In 1983, the company released its first bike, a touring model. The following year, it released a racing bike.
9. BMC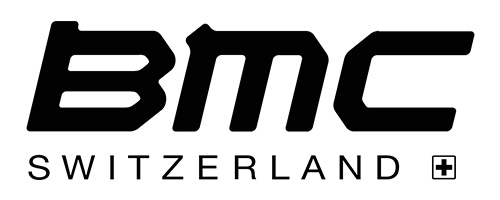 This bike brand, founded in Switzerland in 1994, takes pride in its top-of-the-line Swiss engineering. Professional cyclists frequently prefer BMC, and it is not uncommon to see a BMC bike in the Tour de France.
It is a small, boutique firm with only three offices worldwide and 120 employees. However, this brand is an excellent choice for serious or professional cyclists looking for a long-lasting and dependable frame.
10. Sixthreezero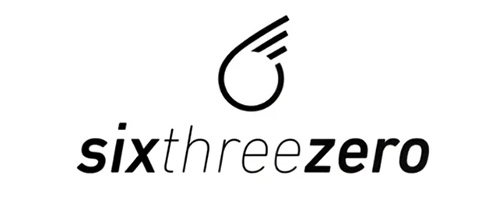 Sixthreezero, like many other innovative bike brands, was founded in 2005 by a group of friends and cycling enthusiasts.
They began by creating a few basic beach cruiser brands that allowed users to spend more time outside enjoying the beautiful weather. They expanded over time and now produce beach cruiser e-bikes that are difficult to find elsewhere.
11. Cervelo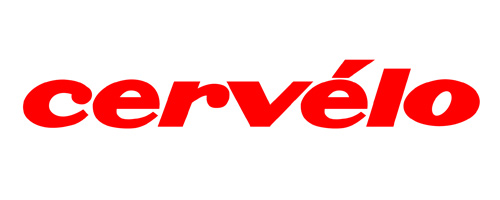 Gerard Vroomen began studying bike dynamics at the Eindhoven University of Technology in the Netherlands. He later returned to Canada to continue his research at McGill University. In 1995, he co-founded Cervelo Cycles with Phil White.
At various factories, this bike brand is subjected to rigorous wind tunnel, CAD, and computational fluid dynamics testing.
12. Kona Bikes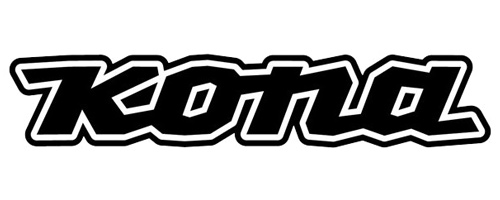 Kona Bikes is a relatively new company. Dan Gerhard and Jacob Heilbron founded the company in 1988. The company rose to prominence as the first to produce a straight leg mountain bike production fork. They collaborated with Brodie to develop the bike style. Kona currently offers ten fork models designed for mountain bikes and asphalt bikes of various sizes.
13. Cube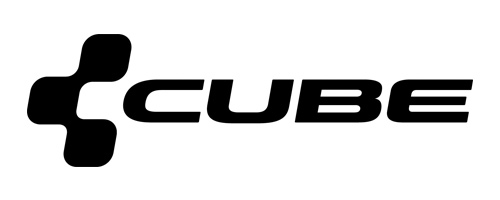 This German firm is widely regarded as Europe's largest bike manufacturer. They are also among the most dependable in terms of quality and performance.
Cube has been selling bikes for a long time and has earned trust and respect while establishing a name for itself. People believe in this brand and are confident that they will get exactly what they are looking for.
14. Critical Cycles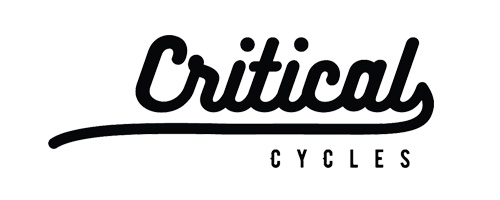 This bike brand is well-known for its steel frame fixed-gear designs, which make cycling more affordable. Critical Cycles made its name in the fixie market before expanding into all types of casual biking.
The brand was created to provide the best bike options for commuters who require affordable, high-quality, and versatile bikes.
15. Sage Titanium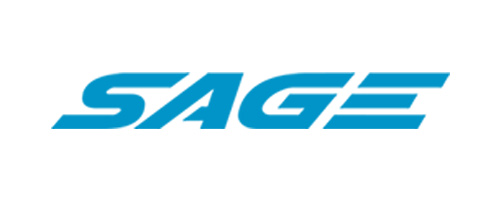 Sage Titanium was founded in Portland, Oregon in 2013. Their bicycles are handcrafted in the United States with passion and quality. This brand is well-known for producing the best titanium bikes in the world. The bike combines advanced technologies to create a fantastic bike with unrivaled performance.
16. Pinarello Bikes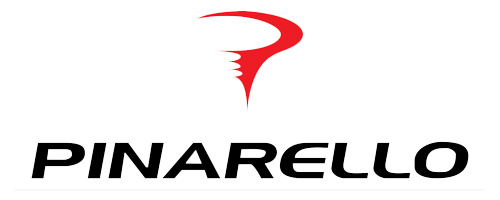 Pinarello is an Italian bicycle manufacturer that produces track, road, e-bikes, mountain bikes, and cyclocross bikes. The Pinarello Montello SLx was their first market-winning model. This brand distinguishes itself from others due to its distinctive designs and racing pedigree.
17. Co-op Cycles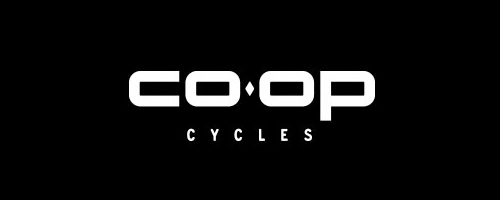 The REI brand gives birth to Co-op Cycles. It has some surprisingly good bikes at reasonable prices. It was designed for adventurers and people on a budget, and it's ideal for those looking for a capable machine without the extra baggage.
18. Specialized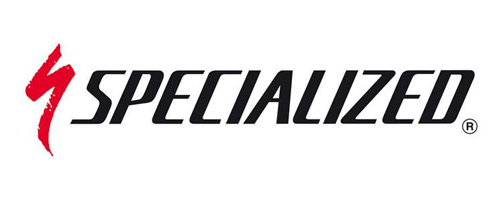 Specialized was founded in 1974, and they have provided excellence in terms of quality and performance ever since. They made better tires when cyclists needed them and some of the first mountain bikes when people wanted cruisers to ride through the dirt.
They also provided bikes to students who were struggling in school. This brand has built trust over the years by producing bikes that are both comfortable and stiff.
19. Mongoose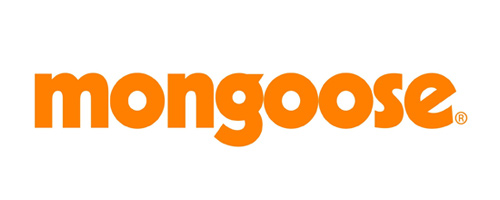 Mongoose is a popular bike brand that can be found in big-box stores rather than specialized cycling shops. They are more focused on budget and children's bikes, offering mostly mountain, BMX, and scooters to a younger audience.
20. Diamondback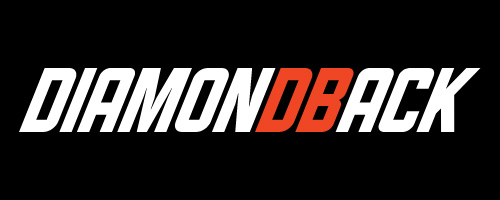 Although this brand has a bad reputation because most of their bikes can be found at big box stores like Target and Wal-Mart, there's no denying the quality and success of some of their more serious options.
They now manufacture some of the world's best and most capable machines, offering bikes for triathletes, downhill racers, beginners, and children. They have something for everyone, making them one of the most popular bike brands.
21. Raleigh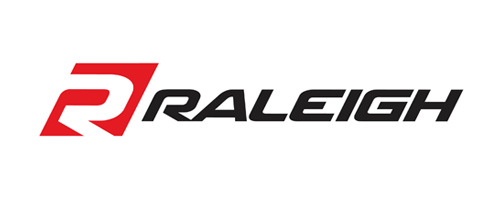 Raleigh Bikes is a British cycling brand that was founded in 1887, making it one of the world's oldest bike brands. At the time, the company produced three bikes per week. However, annual production has since increased to 30,000 bikes.
Demand for the bikes grew throughout the twentieth century, and the brand continued to expand, producing more bikes each year and expanding the size of its factories and plants. For a time, it even manufactured motorcycles.
22. Eddy Merckx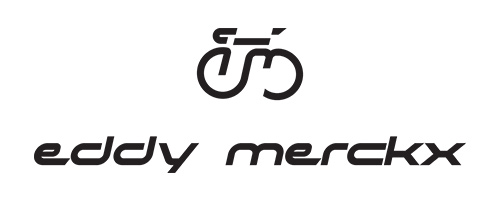 Eddy Merckx is one of the most prestigious bike brands in the world, founded in 1980 by former professional road cyclist Eddy Merckx. Professionals consider their latest design, the EMX 525, to be one of the world's fastest and most responsive bikes.
23. Firmstrong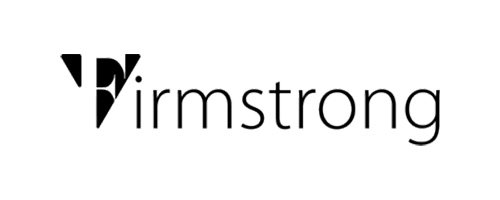 Firmstrong is all about having fun and a passion for biking. It offers a variety of cruiser bikes for men, women, and children. Firmstrong is not a brand for those who enjoy mountain biking. Firmstrong, on the other hand, is a good option for those looking for a stylish bike to get around town or to and from the beach.
24. Orbea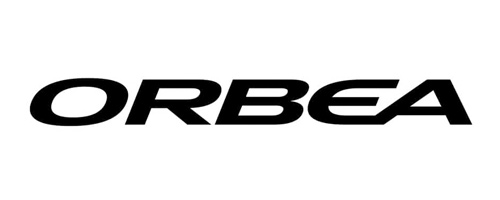 Orbea is a Spanish bike company that began as a rifle company in 1840. It did not begin producing bicycles until the 1930s. It then built a larger factory to manufacture recreational bikes as well as racing and road bikes. Orbea now manufactures a variety of recreational, road, and electric bikes.
25. GT
GT is a well-known brand that can be found everywhere. Since 1972, their bicycles have been common in American households. Although they offer a wide range of rides, their focus is primarily on entry-level and mid-range models.
Although they have some high-end units, the majority of their lineup is geared toward beginners and newcomers. They do, however, have some high-quality bikes with impressive track records.
26. Ibis Cycles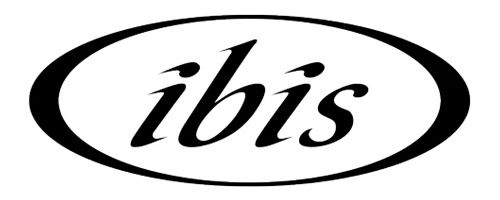 Scott Nicole founded Ibis Cycles in 1981. He privately owned it until 2000, when he sold it to a private investment firm. Since then, the company has created well-known brands that have achieved worldwide success.
Their models are sold in over 30 countries, with Mojo and Ripmo being the most popular. They produce high-quality bicycles at reasonable prices. Furthermore, their bicycle frames are made of steel, aluminum, titanium, and carbon.
27. Kestrel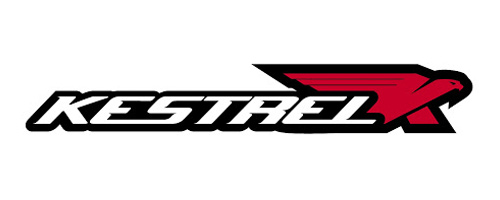 They are regarded as one of the forefathers of professional cycling because they popularized carbon frames. Since 1983, Kestrel has been focused on producing high-end road, triathlon, and mountain bikes.
This brand represents excellent performance at reasonable prices, making it an excellent value for professionals and serious cyclists looking for a competent bike at a reasonable price.
28. Giordano
Giordano bikes, based in New Jersey, are inspired by Italy's rich cycling history. Their bikes are designed to combine Italian tradition with the most recent technological advancements in bike technology. Customers can purchase enthusiast-level bikes from the company. They are concerned about their riders' safety.
29. Kent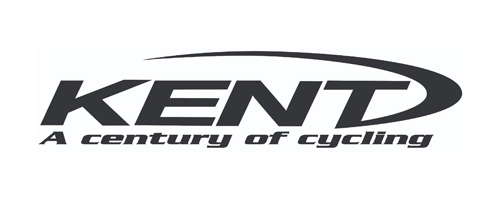 This brand caters to the entire family by producing a wide range of bikes for men, women, and children. Road bikes, mountain bikes, and cruiser bikes are among their most popular bike brands.
Kent also produces some amusing models, such as dual bikes and adult tricycles. This brand is family-oriented, and its hashtag, PedalTogether, aims to get families moving.
30. Marin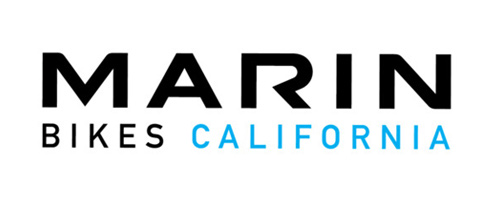 Marin is well-known for its quality and value. This brand has been a part of the Californian MTB scene since 1986, and its motto is "Made for Fun."
They are well-known for their exceptional mountain bikes, but they have also expanded into the gravel, road, and e-bike markets with some fantastic models.
[Read also:
Top 50 Best Road Bike Brands
]