Endurance is a very strong word, especially when you apply it to cycling. This is the exact skill that allows you to go far and beyond than you would go normally, and why not get the kind of bike which helps you do that? If you are planning on going far and fast in comfort, then you need to get yourself Endurance Bikes. Let me tell you a bit about these bikes, they have a relaxed geometry that lowers the pressure off your back, they also bring comfort to your neck and shoulders. Since they have a wider tire clearance, they help in smoothening road vibrations that can become a nuisance if ignored.
When I talk about Endurance Bikes, I just don't talk about race bikes, with these machines you can also take on some light gravel riding. The stability and off-road capability aren't going to be like that of an original gravel bike but it will get the job done. Still, the best endurance bike will allow for better off-road excursions without being slowed down. You need to try out these powerful machines for yourself.
Top Endurance Bikes To Get In 2023
When we talk about Endurance Bikes, we think about going further than ever before, and these bikes actually let us do that. You can ride longer and stronger with these powerful machines, and with the relaxed geometry that they offer, you will never get tired. We tried more than 15 bikes but could only finalize these options for you. Rest assured, you won't have to worry about the quality or the performance of these bikes. Let's start!
| Row | Bike Model | Price ($) |
| --- | --- | --- |
| 1 | Specialized Roubaix Expert | 5,000 |
| 2 | Trek Domane+ SLR 9 | 12,999 |
| 3 | Cervelo Caledonia 5 Force eTap | 11,500 |
| 4 | Giant Defy Advanced Pro 1 | 6,500 |
| 5 | Cube Agree C:62 | 4,999 |
| 6 | BMC Roadmachine | 3,199 |
| 7 | Canyon Endurance | 8,999 |
| 8 | Salsa Warroad | 3,199 |
Note: All the prices mentioned are subject to change and availability.
1. Specialized Roubaix Expert: Editor's Choice
Price: MSRP $5000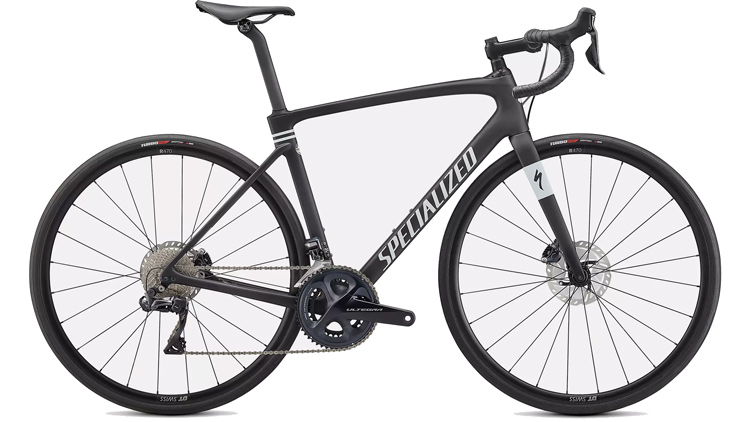 Let's start our guide with the Specialized Roubaix Expert which has to be the best for front-end comfort. I mean many bikes come and go but only the best of the best stay with you for a long time, well the Roubaix Expert is one of those. Did you know that the Specialized Roubaix Expert was one of the first endurance bikes introduced and it still retains its amazing performance? This bike is known for its front-end comfort and you get all of that because of the Future Shock 2.0 suspension steerer insert. I also want you to pay attention to the Hover Bar. It rises from the stem and allows for a more relaxed and upright riding position which is something you will love.
If you are planning to get this bike for the structure and the visuals then don't do that, although the bike is made in a way that elevates its performance. When we examine the bike's headtube top cap and the upper end of the seat tube, we can see that they are made for the user's comfort.
Let me tell you a bit about the bike's road-damping tech. You are always going to experience a smooth and comfortable ride, even on broken surfaces. You can easily ride while seated and I have to tell you this, after a while, the upper body fatigue actually disappears. You can also fill the 30mm tires with more pressure to enjoy higher speeds. Even without doing so, the bike performs remarkably.
Advantages:
Adjustable Future Shock Suspension
Compliant Seat Post
Lightweight Design
Disadvantages:
Mudguard Mounts Not Included
Future Shock Suspension Complicates Maintenance
Editor's Choice: There are many reasons why I love the Roubaix Expert, but the main reason why I always go for it is comfort. Users of this bike will feel no fatigue whatsoever whenever they ride the bike for longer durations. Its lightweight design also allows you to ride the bike at a faster speed without any problem. You have to try out this bike if you want comfortable but powerful rides!
---
2. Trek Domane+ SLR 9
Price: MSRP $12,999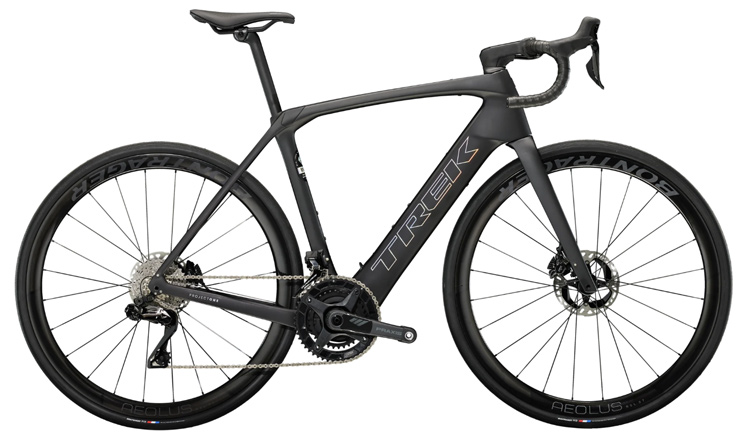 The Trek Domane SLR 9 offers a wonderful combination of comfort and performance, which is why it should be on your radar. If you tried the previous version of this bike then you are going to love what Trek has in store for you. It still retains the 38mm tyre clearance and tool stowage. Although I love almost every aspect of this bike, the non-adjustable IsoSpeed built into the seatpost junction is going to divide some users which is fine.
When I say this bike is a huge upgrade over the previous one, I really mean it. The aerodynamics have been refined than before and the front-end integration makes adjustment very easy. There is even a third bottle cage mount near the down tube. The bike's frame is also equipped with mudguard bosses which enhances the ability to withstand vibrations and shocks.
Since you will be paying a fortune for this bike, you also get amazing specs. We are talking about an SRAM Red AXS groupset and Bontrager Carbon Wheels. The ride is very comfortable, if you are a fan of the previous model, you won't find that much increase in comfort but the ride still feels lively. Make sure that you take good advantage of the 38mm tyre clearance.
Advantages:
Amazing Tire Clearance
Built-In Internal Storage
IsoSpeed Decoupler Works Really Well
Lighter Than The Previous Model
Disadvantages:
Why I Like It: The Trek Domane SLR 9 is one amazing endurance bike, it lets you travel far and forth without ever feeling any kind of discomfort. The tire clearance is enormous and there is even a built-in internal storage. Yes, you will be paying a fortune for it but it will be worth it.
---
3. Cervelo Caledonia 5 Force eTap
Price: MSRP $11,500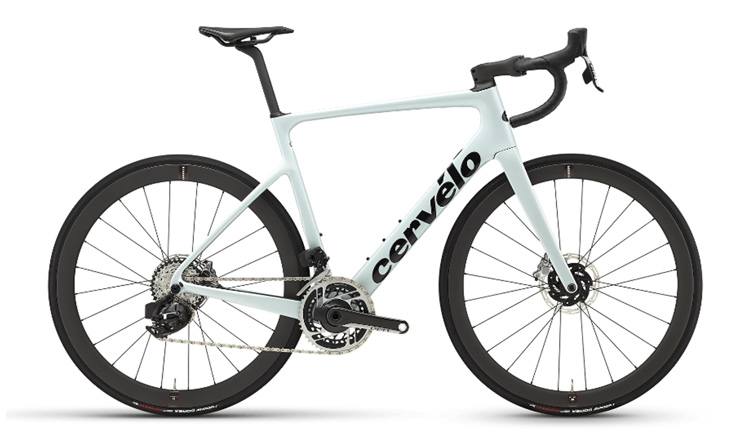 The Cervelo Caledonia 5 serves as an all-rounder machine, the kind of machine that can do almost anything. The construction of the bike is aero-optimized, but the geometry is also laid down so that the bike actually feels like it is in the endurance category. Then there is the 34mm tire clearance which makes the bike even more adaptable and rugged enough for anything.
An all-rounder machine sounds great, right? Well, it is great but the thing is that every aspect of the bike will only be okayish. You are going to find better aero and endurance bikes, but do you really want them? With an all-rounder machine like the Caledonia 5, you can have the versatility that none of these bikes will offer you.
With the inclusion of a power meter and mudguard mounts, you don't have to worry about anything. There is no need to get different types of bikes when you can have the Caledonia 5. Do try it out and let us know about your experience.
Advantages:
Impressive Specs
Comes Installed With A Power Meter
All-Rounder Performance
Mudguard Mounts
Disadvantages:
Why I Like It: I like bikes that can do almost anything, and the Caledonia is one of them. This is the kind of all-rounder bike that maximizes versatility and will get you wherever you want to be. The specifications are amazing, it comes with a power meter and performs really well. Yes, it is a bit pricey but it offers the best of everything.
---
4. Giant Defy Advanced Pro 1
Price: MSRP $6,500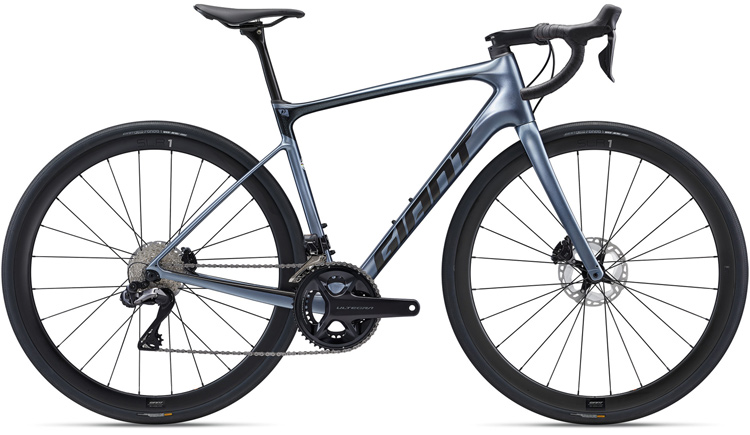 There is something about Giant Bikes, they are really well-made and offer exceptional performance. No matter how old these machines get, they stand the test of time, we have a machine like that and it is called the Defy Advanced Pro 1. Although it came back more than a decade ago, it still performs exemplary. The construction and performance are so good that we had to add the bike to our list. We have seen the bike filled with both minor and major installments, and now it can compete with the big names of the industry.
Let me tell you a bit about the bike's amazing construction. Giant made sure that the D-Fuse seat post and handlebar system can withstand any kind of shock and awe from the road. If you are going for the Defy Advanced Pro 1 then you are going to be so lucky because this system will be installed at both the front and the rear (You can even customize the settings). Users can easily adjust the amount of flex by rotating the bar in the stem.
With the OverDriver 2 steerer tube, your cornering precision will improve by a handful. Users can also expect an increase in their precision handling and pedaling, thanks to the MegaDrive downtube and PowerCore bottom bracket. Let's not forget about the Shimano Ultegra Di2 which provides spectacular shifting performance. On a budget, this may as well be the best endurance bike to date.
Advantages:
Installed With Front and Rear D-Fuse Tubing
Wireless Shifting
Carbon-Fiber Wheels
Tubeless-Ready Wheels
Affordable
Disadvantages:
Carbon Layup Has Subpar Quality
Why I Like It: I love bikes that can withstand almost anything, even time, and the Giant Defy Advanced Pro 1 is one of those amazing bikes. Originally introduced back in 2009, it has seen a lot of major and minor upgrades over the years. I have been using this Endurance bike for a while now and it can absorb any kind of shock on the road making your long trips worthwhile and comfortable.
---
5. Cube Agree C:62
Price: Starting at $4,999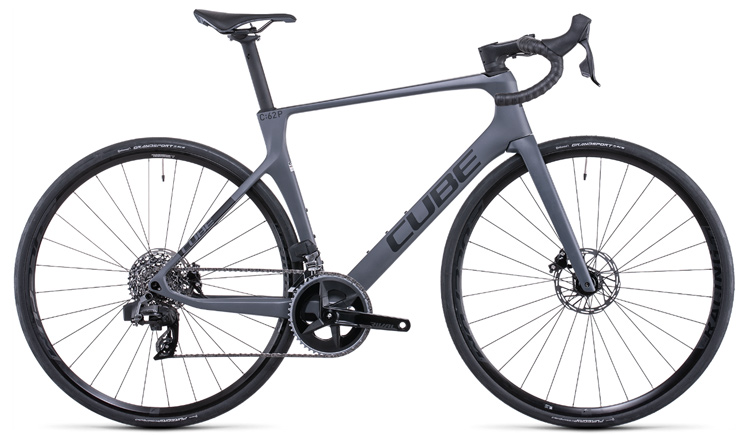 Not all of us can go for fancy endurance bikes that cost a fortune, and for that reason, we have the Cube Agree C:62. This amazing machine offers unbeatable value, but it also has a lenient price tag. It is constructed with a carbon fiber frame and even comes with carbon-fiber wheels. Users also get to enjoy exceptional shifting performance thanks to the Shimano Ultegra groupset.
This is an amazing endurance bike that is going to make you feel comfortable on every kind of terrain and there is no reason to upgrade it further. Yes, you have the ability to customize the bike but it will burn away time and money which won't be useful in the long run. The aerodynamic tube shapes and tapered head tube make the bike look completely different, it doesn't even look like an Endurance bike but performs like one. You are either going to love the design of the Cuge Agree or hate it, there won't be a mid-point.
The bike is fitted with a carbon seatpost that carefully absorbs the shock and awe from the road, you will never feel any kind of discomfort when you ride this bike. Cube has done a stellar job designing the seat and handlebar, you can ride this bike for 7-8 hours and never get tired. In my personal opinion, the Cube Agree performs even better than some of the premium options that we come across.
Advantages:
Feels Like A Powerful Racing Bike
Lightweight Design
Amazing Value
Fitted With Carbon Wheels
Disadvantages:
Love Or Hate Relationship With The Design
Limited Tire Clearance
Carbon Layup Isn't Impressive
Why I Like It: The Cube Agree C:62 is one of the best value Endurance bikes. This one definitely gives the vibes of a high-end racing bike, just don't go for the looks. The aesthetics of this bike are great but are also debatable, the addition of carbon wheels also elevates the performance.
---
6. BMC Roadmachine
Price: Starts at $3,199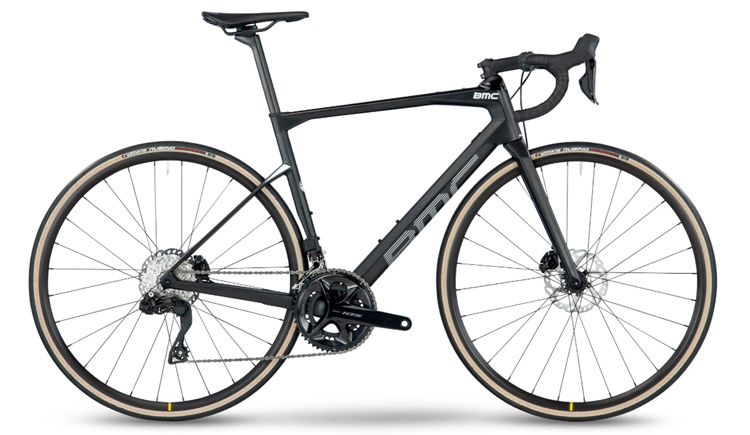 Let's talk about the BMC Roadmachine, the replacement for Gran Fondo. Although it was the flagship bike of the Swiss brand, I never liked it too much, the Roadmachine is a completely different bike though. This is the kind of bike that I will always prefer in the Endurance category and I want you guys to try it out too.
The Fondo just started using the Tuned Compliance Concept (TCC) Endurance technology but the Roadmachine has excelled in the usage. The Roadmachine uses Angle Compliance in its structure which is something truly amazing. How does it work tho? Using this technology, specific areas of the frame can move when vertical loads are implemented. This way you can experience maximum speed and exert enough pressure on the pedals.
If you are looking for the perfect balance between balance and comfort, then the BMC Roadmachine is an amazing choice for you.
Advantages:
Makes Great Use Of The TCC Endurance Technology
Top-Notch Comfort
Can Achieve Maximum Speed In Short Duration
Ample Tire Clearance
Disadvantages:
Why I Like It: The BMC Roadmachine has perfected the use of the TCC Endurance Technology, which automatically lets the bike stand out from the rest of the options. This high-end machine has a perfect balance between comfort and performance, making it worth your time and money.
---
7. Canyon Endurance
Price: MSRP $8,999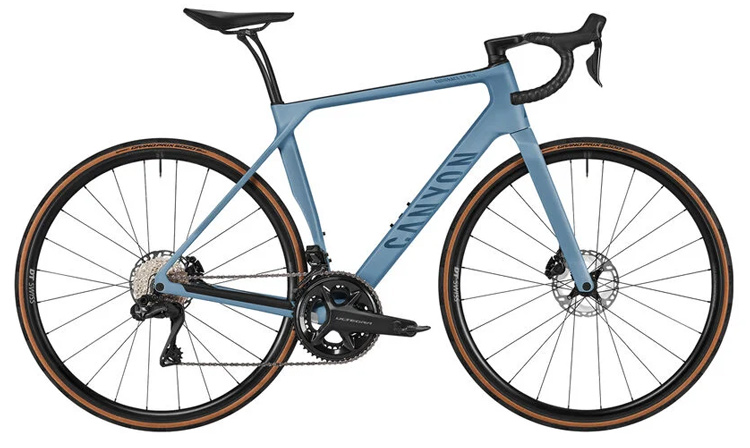 All of us know about Canyon, one of the best bike manufacturers in the world. Their Endurance Endurance bike is one of the best in the category, and you need to try it out if you want the best in performance and comfort. It has slender fork legs and a seat that provides ample flex, you will never get tired during long rides. Amongst other notable features of the bike, we have the S15 VCLS leaf spring seatpost.
Some of you would be comparing the Endurance with the Aeroad, which is a fair comparison. Well, the former is an endurance bike and the latter is a stiff aero bike, you can decide right there how you want to proceed. For longer rides and top-notch comfort, there is no better option than the Canyon Endurance Bikes.
Advantages:
Ample Clearance
VCLS Leaf Spring Seatpost
Amazing Comfort
Disadvantages:
Why I Like It: The Canyon Endurance is an extremely comfortable bike that will get you almost anywhere. Longer rides will never feel like a chore, thanks to the VCLS Leaf Spring Seatpost. The 35mm tire clearance always feels enough, I personally had a lot of fun with this bike. Now it is your turn!
---
8. Salsa Warroad
Price: Starting at $3,199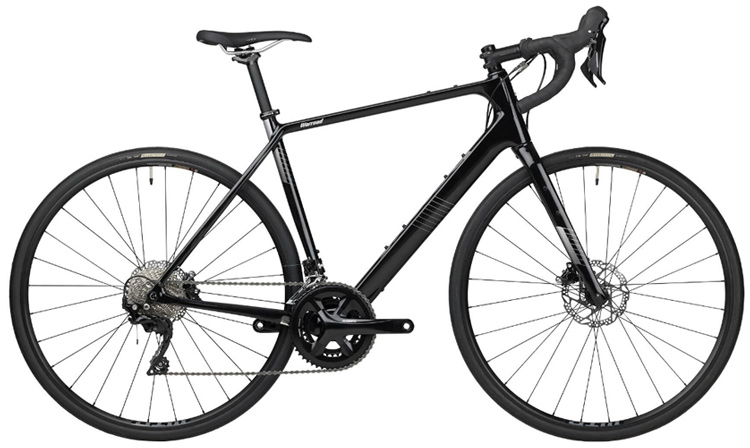 Salsa is yet another amazing bike brand that excels in the industry, and you really have to try out their Warroad Endurance Bike. You might have tried out the Warbird some time ago, a really good bike, this is the sibling to that amazing bike that you shouldn't miss out on. Salsa knows the basics and they can make you go faster on rough roads without any kind of problems.
How is the Warroad different from the Warbird? Well, it is lighter, more agile, and also more versatile. Even on unpaved road surfaces, you are going to get amazing stability. If you are a daily commuter or just love traveling to different locations then the Warbird will be the best choice for you.
The ability to customize is also great, the bike is fitted with different mounts. You can easily attach different bottles, bags, and whatnot, there are no limitations. With the Warbird, you can travel as far as your eyes can see!
Advantages:
Amazing Stability
Best For Daily Commutes
Can Handle Different Terrains
Affordable Price Tag
Has A Plethora Of Mounts
Disadvantages:
Why I Like It: The Salsa Warroad lets you be confident on every kind of terrain, isn't that enough reason to get this amazing bike? There are plenty of mounts that you can use for customization. You also won't get value like this from any other bike.
---
How Do We Choose Endurance Bikes? Our Methodology
We often get this question asked by our readers: How Do We Choose The Best Endurance Road Bikes? The first thing that you need to know is that there is a lot of difference between a road bike and a race bike, even though some people might not agree with it. We have been using Endurance bikes for a very long time thus guiding you will be a privilege.
There is one thing that we need to clarify that many have gotten confused about. What do you think an Endurance Bike is? This is the type of bicycle that is designed to provide comfort and efficiency for long-distance rides, particularly over varying terrains and road conditions. These bicycles have an amazing balance between stability, speed, and comfort. If you are a cyclist that loves covering significant distances, participating in professional races, or just want some long adventures, then an Endurance Bike is going to be the best fit for you.
We made sure that the Endurance Bikes we selected for you were ready for long adventures. Still, you might want to know about the specific features of these bikes, here is what we emphasized.
Geometry: We made sure that these bikes have a relaxed and upright geometry. Bikes that have a structure like this end up comforting the users during each ride.
Frame Construction: The construction of the bike's frame matters a lot to us. An endurance bike is made in a way to absorb road vibrations and dampen any kind of shocks, this enhances the user's comfort. The bikes that we have selected for you have thin seatstays, carbon layup techniques, and frame shapes that allow for flex where needed.
Tire Clearance: Endurance Bikes usually have more than enough tire clearance. With a wider tire clearance, wider tires with lower PSI can be installed without any problems. What does this accomplish? It results in better traction and shock absorption.
Materials: All of these bikes are constructed with impressive materials, mainly aluminum, carbon, and steel.
Stability: Endurance Bikes need to be stable under any circumstance, and we checked these bikes thoroughly in that regard. With performance like this, users will be more than confident tackling challenging road conditions.
All of these bikes have our seal of approval, and they will serve you best in any kind of situation.
How To Choose Endurance Bikes: A Buyer's Guide
Choosing an Endurance Bike for the first time is really easy right? Right! We mean that sarcastically of course! Unless you know what to get and what kind of aspects to focus on, you are going to have a really hard time landing on a good Endurance Bike. You are in luck though because we have prepared a buyer's guide for you which will help in filtering out the best options. Let's start!
Focus On The Frame
I hope that by now you have a good idea about what Endurance Bikes are, they have a relaxed and upright geometry. Since they are suited for long rides and races, they are constructed with very strong frames. They are also totally different from aggressive race bikes, in the case that you were trying to compare them. Go for bikes that have comfortable frames, which will allow a relaxed riding position. A carbon frame is more suitable than a steel frame, it is lighter and allows long journeys without hiccups.
Comfort Features Are A Must
An Endurance Bike is incomplete if it doesn't has comfort features. Still, what are the comfort features that we should focus on? Go for bikes that have a taller head tube, a longer wheelbase, and a lenient fork. These features help absorb road vibrations and reduce fatigue during long rides. Trust me, they actually work!
Tire Clearance
Yes, we have stressed the importance of Tire Clearance many times but it is something really critical. A higher tire clearance will allow you to install wider tires that can be filled with low PSI. This will allow the bike to tackle rough roads and instill the riders with comfort like none other. The sweet spot is between 28mm to 32mm wide tires.
A Powerful Braking System
There is no kind of bike that is complete without a powerful braking system. Reliable brakes allow you to bring your bike to a halt within seconds, it also gives riders the confidence they need while tackling harsh riding conditions. You can go for rim brakes or disc brakes although I would suggest that you go for disc brakes when choosing an Endurance Bike. These brakes allow more control on long rides, something that an Endurance Bike is built for.
Flexible Gearing
You need to pay focus on the gearing setup of your bike, this will help you a lot with the intended terrain. Mostly, Endurance Bikes have a compact or sub-compact chainring setup that makes climbing easy as pie. Even if you plan long rides with varied elevations, gearing like this will make your life much easier.
Handlebars and Saddle
Handlebars and Saddles make or break the whole experience of an Endurance Bike, which is why you need to be really careful. Go for handlebars with a slight fare, like the ones installed on gravel bikes. These kinds of handlebars will offer more hand positions and control, which is needed on long rides.
Accessory Mounts
Your Endurance Bike needs to have a lot of Accessory Mounts. Check the bike for mounts that allow you to attach racks, fenders, water bottle cages, and other accessories. All of this will increase the bike's versatility, especially for long-distance rides.
Budget
Endurance Bikes are usually very expensive, this is something that you will have to keep in mind. Still, this doesn't mean that you can't get good options at affordable prices, we have mentioned some of the best budget-friendly endurance bikes in this guide. Do give them a try!
7 Reasons Why You Need An Endurance Road Bike
Is an Endurance Bike the right choice for you? Here are some of the top reasons why you should be going for an Endurance Road Bike!
FAQs
Is An Endurance Bike Worth It?
If you are planning for longer rides, or participating in organized events, then an Endurance Bike is going to be well worth it. These bikes have a relaxed geometry and allow for an upright riding position which makes any journey worthwhile.
Are Endurance Bikes Expensive?
Endurance Bikes are known for their high-end components and exemplary performance. Naturally, they are priced higher than other types of bikes. A regular Endurance Bike will cost you between $3k to $5k. At the same time, a high-end Endurance bike is more than $11k.
Can You Customize An Endurance Bike?
Endurance Bikes have a lot of accessory mounts which makes customization really easy.
Recap
Endurance Bikes are proof that innovation and performance actually go hand in hand. This year, we have seen remarkable Endurance Bikes that have broken previous records in terms of comfort and performance. Manufacturers are working day and night to provide some of the best machines that money can buy. You can always count on these kinds of bikes for long rides and professional events, they will never let you down. From meticulous craftsmanship to the integration of cutting-edge materials, every bike on this list represents a testament to the art and science of cycling.
The best one from the list has to be the Specialized Roubaix Expert. It comes with an adjustable Future Shock Suspension. It is also lightweight enough to provide super comfortable rides.
Choosing an Endurance Bike can be a daunting task, we know that. We made sure to highlight all the important aspects that you need to consider when going for a bike like that. As we pedal towards the future, these endurance bikes not only celebrate our unyielding spirit to conquer miles but also reflect our shared pursuit of excellence. So, which one is your favorite Endurance Bike? Let us know in the comments below!
Also Read: