If you are a parent and you are worried about finding the best bike helmets for your toddler or young kid, this comprehensive guide contains all the necessary information you need before making that sensitive decision concerning which helmet to buy.
These twelve attributes of good helmets for kids are essential and they must be seriously considered before spending your hard-earned money on getting your toddler or young child a new bike helmet: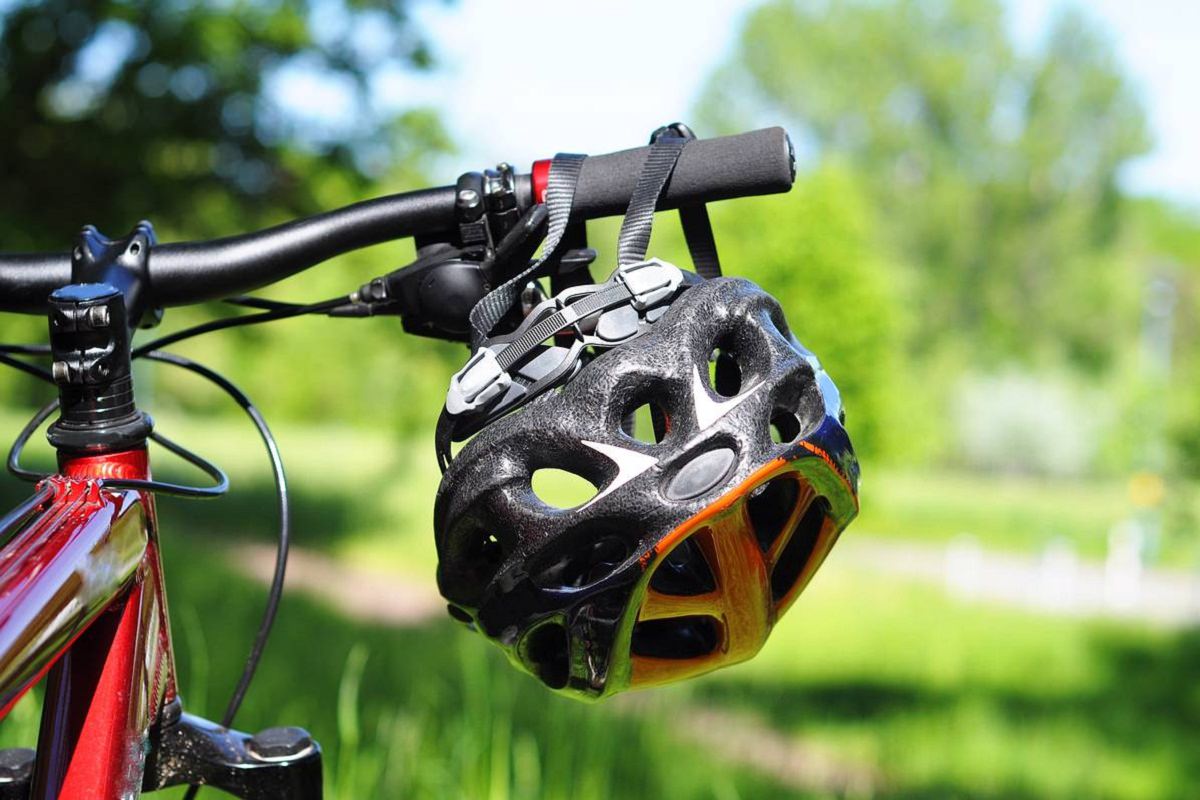 1 – Number of vents
When you put on helmets, you can realize that they are hot. So, they need to have vents that will increase air flow into your head. Bike-styled helmets usually have more vents than skater-styled helmets. With perceptible cooling effect, helmets make cycling pleasurable.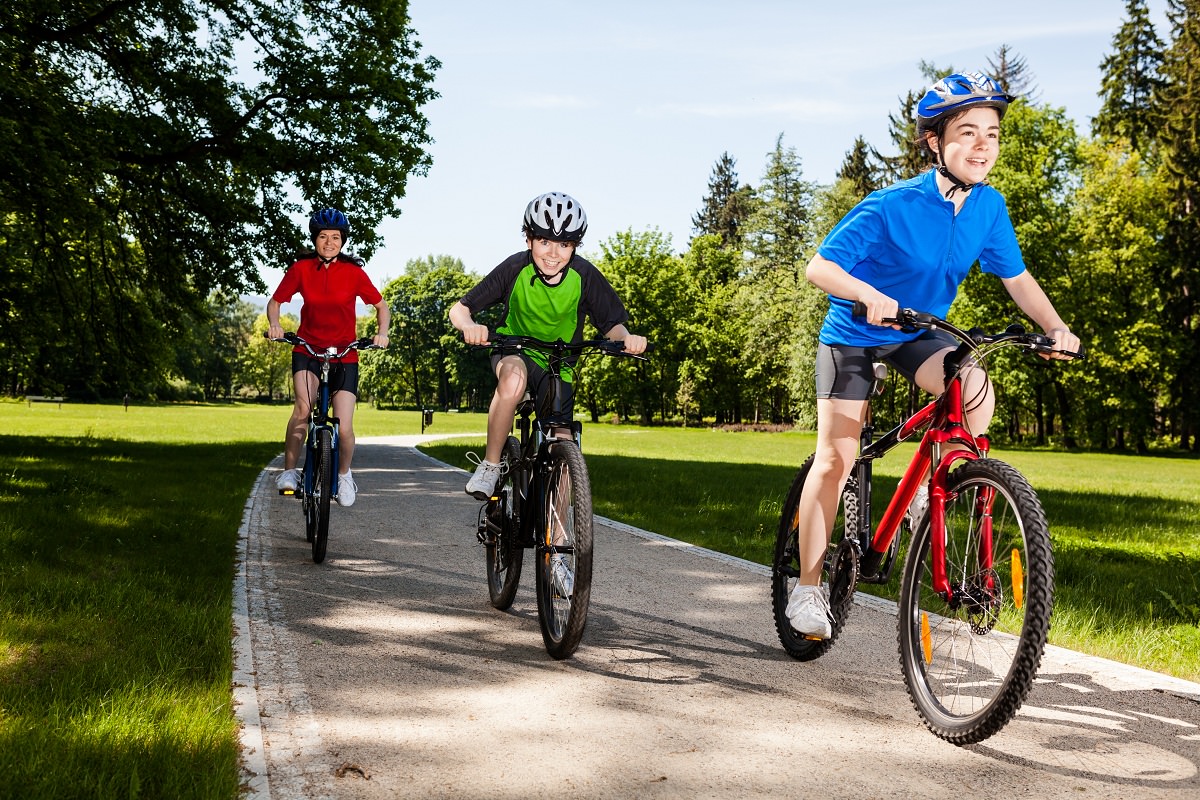 2 – CSPC/ASTM Safety Certifications
Before buying a helmet, make sure it has the CPSC, which is the Consumer Product Safety Commission sticker inside the helmet. The CPSC confirms the helmet has met safety standards which all helmet makers must comply with. Although you may notice that the CPSC stickers vary from helmet to helmet, this is because CPSC doesn't maintain one-sticker-fit-all policy.
Since all the helmets produced in the United States are expected to follow CPSC standards, it is apt to say that all made-in-US helmets are safe! But higher-end helmets are much safer, based on the quality of materials used in manufacturing them, their higher comfort level and adjustability.
Furthermore, helmets are certified based on the specific sport they are used for: Helmets for bikes are mainly certified for bicycling, whether it is low-speed or motorized. The same reasoning goes for in-line skating and scooters, whether low-speed or motorized.
However, BMX and downhill mountain biking have additional ASTM International Safety Standards they must satisfy before selling them for a specific sport. But remember that helmets for skateboarding have a totally different certification, unlike those for bicycles. It is possible to see that not all skateboarding helmets are safety-certified, but some are actually dual certified (in relations to ASTM standards), which means they could be used for cycling as well as skateboarding.
3 – Helmet Size
Helmets come in several sizes, and it is very important to choose the best size for toddler for comfort and fitting. You should measure your child's head by using a soft tape rule before buying any helmet. Knowing the circumference of your child's head one inch about his/her eyebrows is essential to picking the right helmet size.
Having trouble measuring your toddler's head, you can use the 50th percentile head circumference chart provided below. Don't forget that the 50th percentile sizes below are just approximations, some children have bigger or smaller heads than estimated in the chart.
50th Percentile Head Circumferences
| Age | Girl, cm | Girl, in. | Boy, cm | Boy, in. |
| --- | --- | --- | --- | --- |
| 12 mo. | 45 | 17.7 | 46 | 18.1 |
| 18 mo. | 46.5 | 18.3 | 47.5 | 18.7 |
| 2 yr. | 47 | 18.5 | 48 | 18.9 |
| 2.5 yr. | 48 | 18.9 | 49 | 19.3 |
| 3 yr. | 49 | 19.3 | 49 | 19.3 |
| 3.5 yr. | 49 | 19.3 | 50 | 19.7 |
| 4 yr. | 49.5 | 19.5 | 50.5 | 19.9 |
| 4.5 yr. | 50 | 19.7 | 51 | 20.1 |
| 5 yr. | 50 | 19.7 | 51 | 20.1 |
| 6 yr. | 51 | 20.1 | 52 | 20.5 |
| 7 yr. | 52 | 20.5 | 53 | 20.9 |
| 8 yr. | 53 | 20.9 | 54 | 21.3 |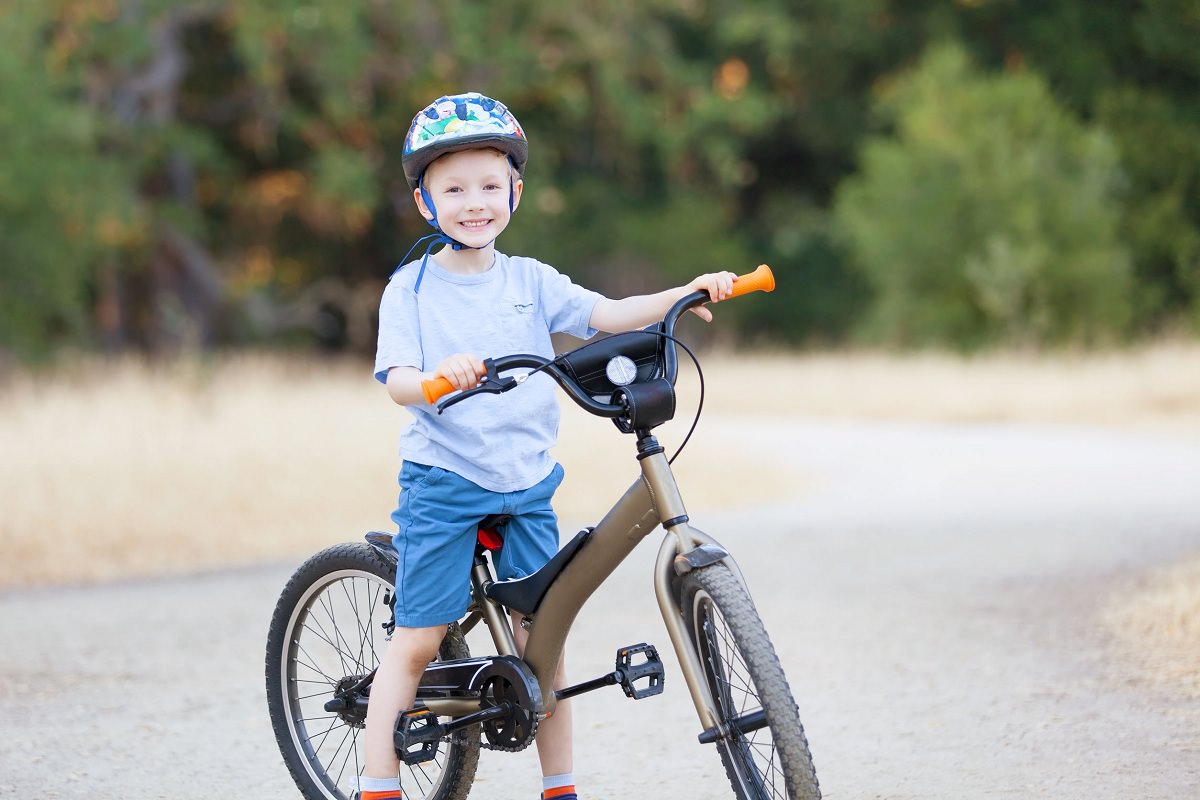 4 – Helmet Construction
You can find two major types of helmet construction in the market: in-mold and hardshell. These two types of construction are designed to offer adequate protection whenever there is a crash. In-mold helmets are found to be normally more durable, lighter and give room for more vents.
You can quickly identify a helmet's construction type: all you need to do is to look for a gap between its outer shell and the protective foam. You will notice that non-skater helmets that are made of hardshell construction also, as a matter of fact, possess a thin layer of tape around their mid-sections which then cover the rough edges of their plastic shells. When you accidentally left your helmets' plastic shells in the heat outside, they could become warped and cracked. These ugly conditions of your hardshell helmets may still occur despite CPSC tests, which were conducted with and without their plastic casings.
You can find hardshell helmets normally sold in big-box stores manufactured by brands like Schwinn, Giro, Bell and Rascals. But in-mold helmets could be found everywhere, in bike shops and several sporting goods' stores.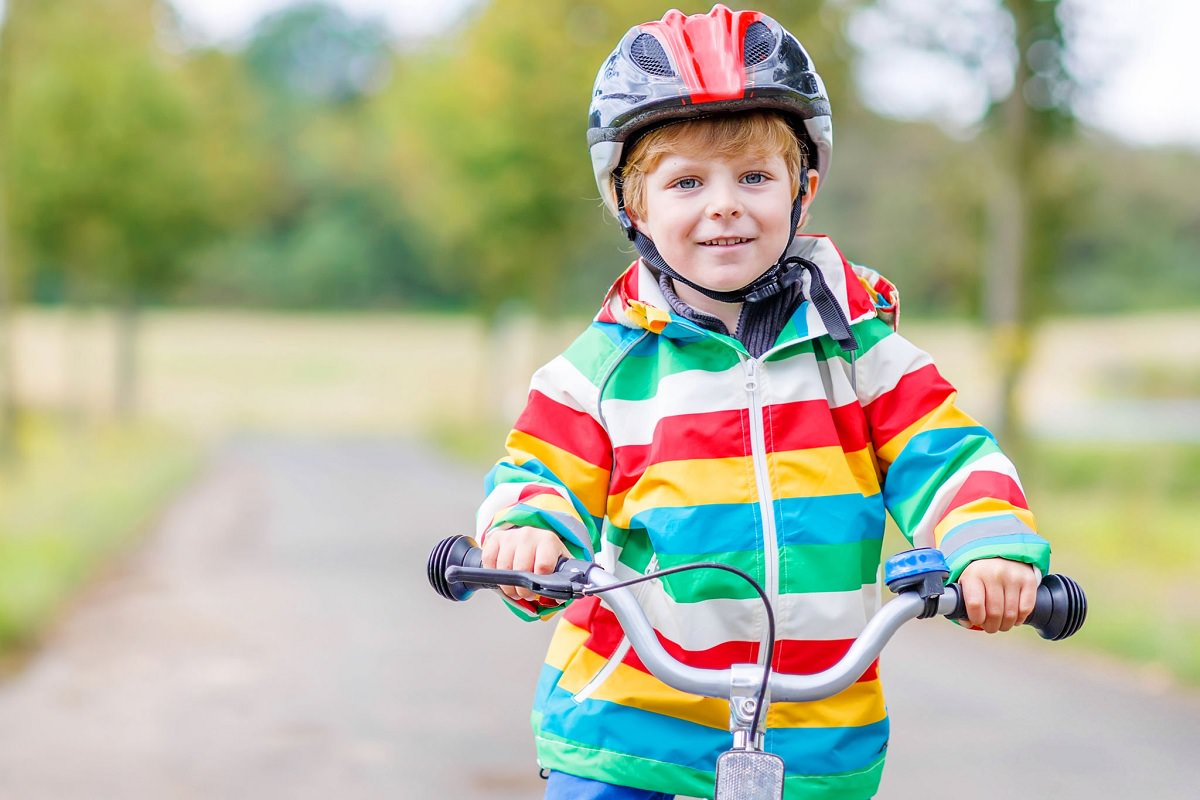 5 – Adjustable Helmets
To maintain comfort and fitting, you may need to adjust your child's helmet. If you left helmet shoddily adjusted on your kid's head, it may fall off anytime or move around when your child shakes his head. A badly fitting helmet may not be able to protect your kid's head against a sudden crash.
It is noted that it is easier to adjust top-end helmets than cheap ones. So, helmet have dial-in or self-adjusting properties which permit them to be easily adjusted to fit the head's size. But many skater helmets and some low-end bicycle helmets don't have dial adjusters, but they contain pads of different thickness. Therefore, before sliding the helmet on your child's head, you will need to insert the thick pads into the helmet to guarantee comfort while wearing it.
While it is a great idea to pad your child's helmet before wearing, you should not attempt to adjust the pad itself. And you may use "locking sliders" below the ears, which make adjusting the helmet easier than "simple sliders" that are too hard to adjust.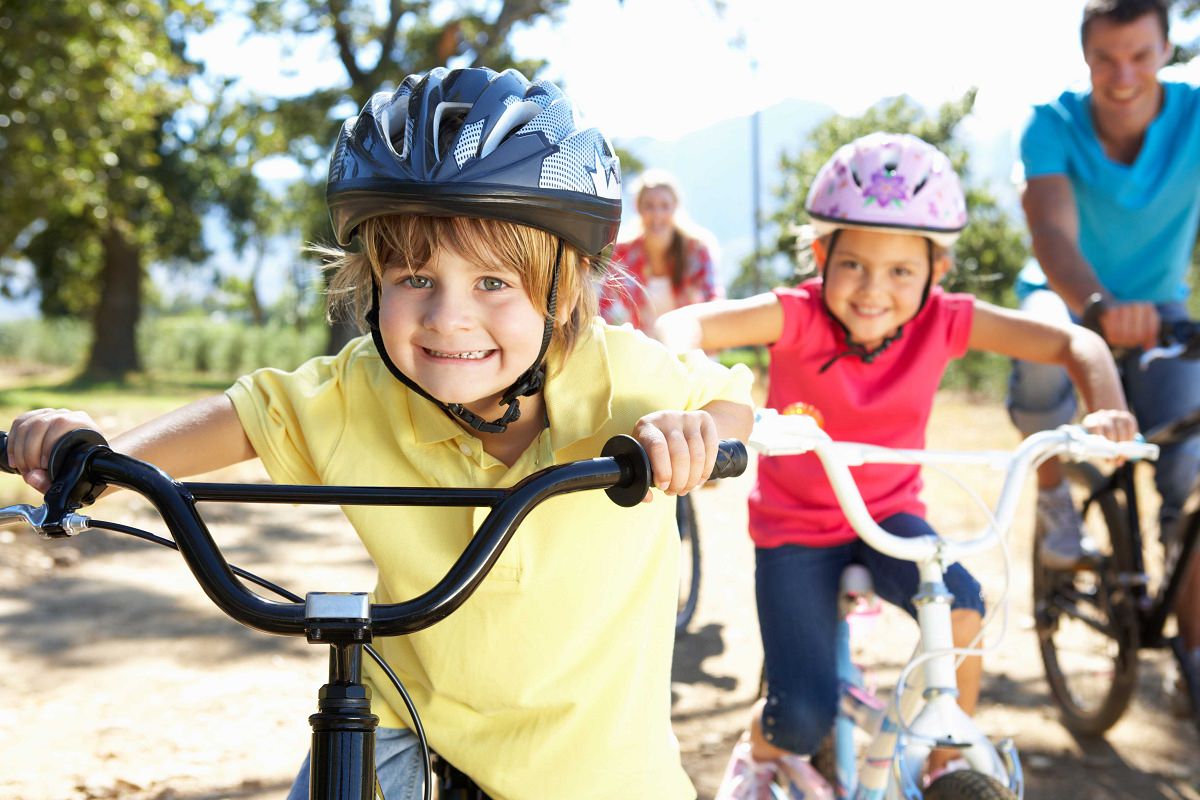 6 – Buckle
Buckle your kid's helmet carefully: Make sure your child's skin isn't mistakenly pinched while doing so. Or else you will have to struggle to encourage him/her to wear helmet next time he/she wants to go cycling. For your information, some companies have manufactured pinch-free helmets for kids; these helmets have plastic guards under the buckle and absorb the pressure that would have otherwise exerted on your kid's skin.
More expensive helmets utilize magnetic closure bucket that exhibit non-pinch quality. Only Lazer and Nutcase brands currently adopt the use of magnetic buckle: Uvex utilizes their own special latching system, while other helmets use certain types of the normal buckle.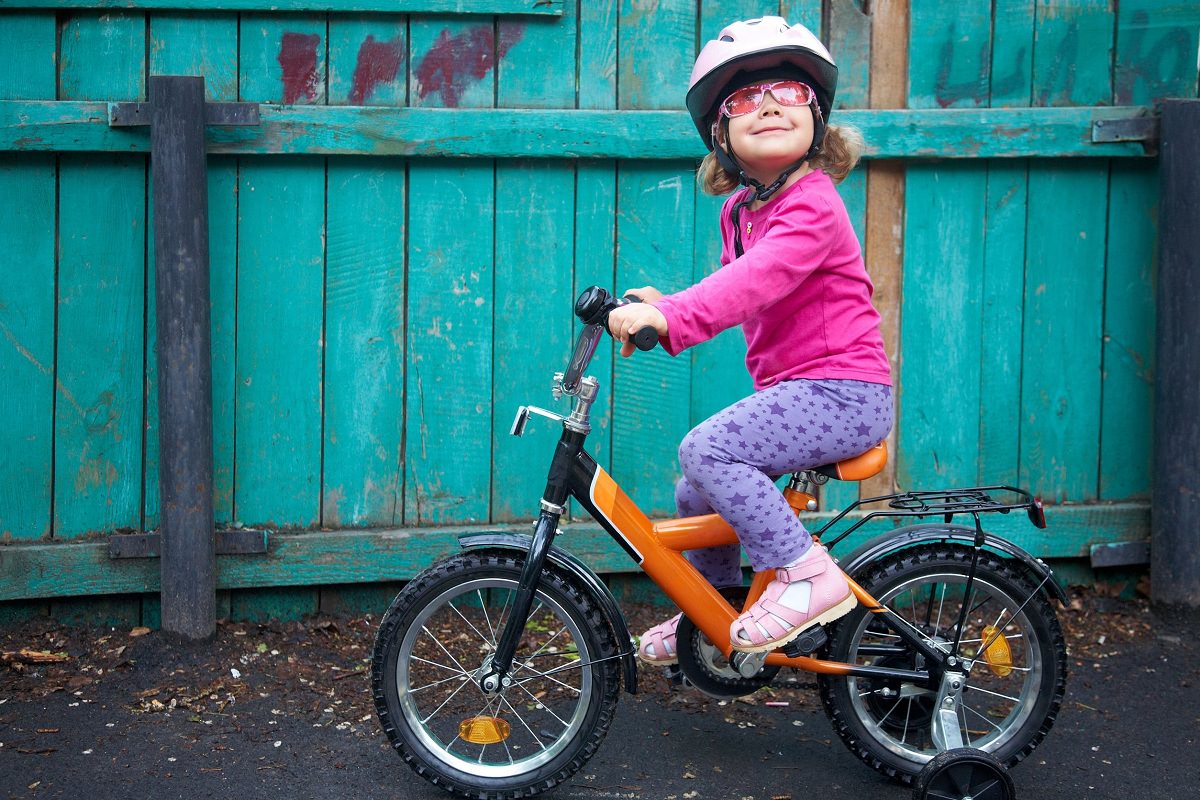 7 – Reflectors
Use reflectors to increase the visibility of your child's view while riding a bike. It doesn't matter if it is too sunny or cloudy, reflectors give provide clear view while cycling. Because of this, many manufacturers have started to add reflective tapes or LED lights to their helmets.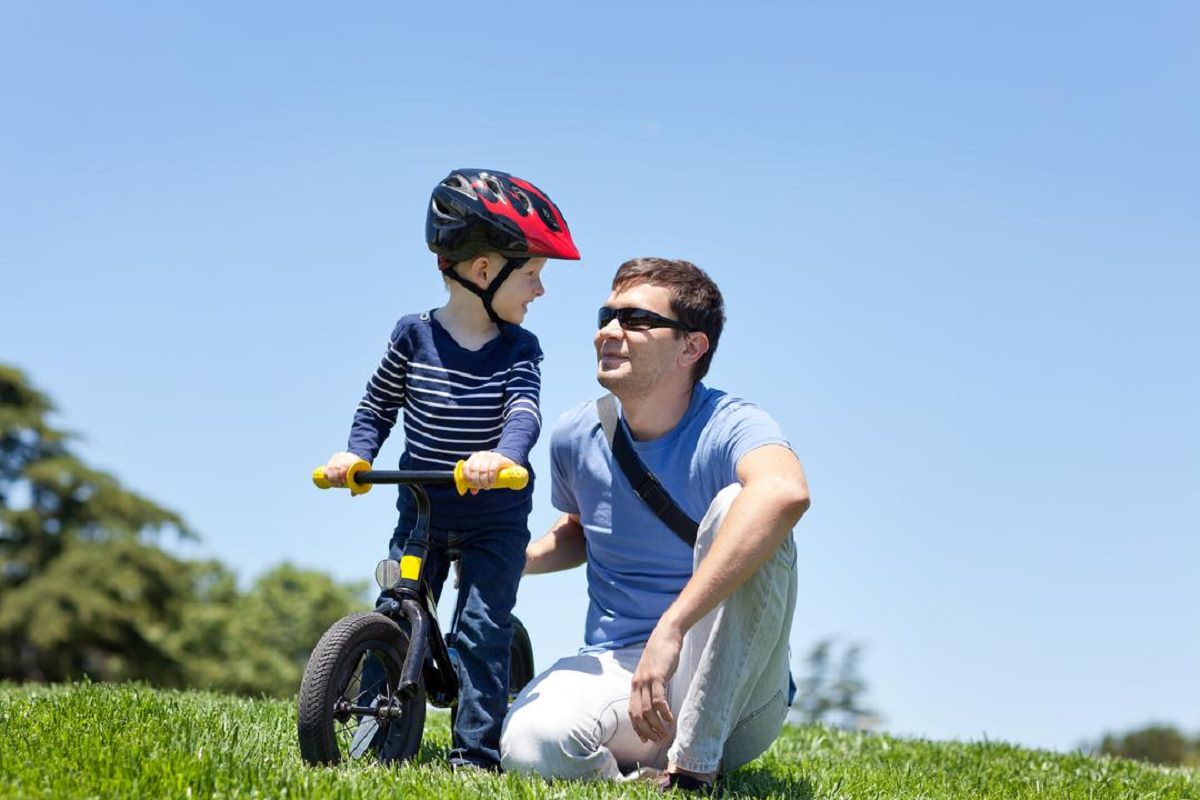 8 – Visors
Use visors to protect your child's eyes while cycling. Many bicycle helmets have in-built visors; most skate helmets come without visors. Choose the right helmets that can guarantee your child's biking comfort.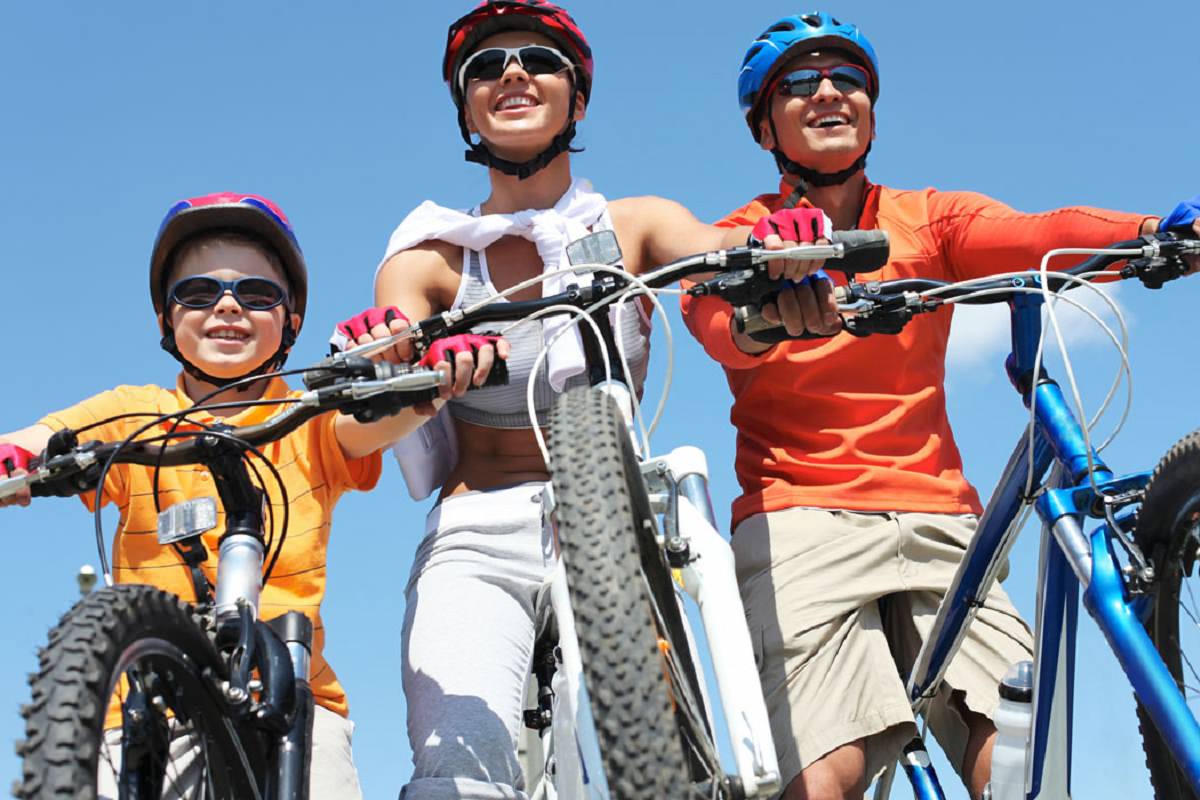 9 – Skater Helmets vs. Standard Helmets
Skater and standard helmets are slightly different from each other. Skater helmets are known to be heavy, have less vents and lack a visor and may not possess dial-in adjustments. The good things about skater helmet include providing more coverage, can fit odd-sized heads and may be dual-certified. Standard bicycle helmets have more vents, are lighter, and can be easily adjusted, but they are not dual-certified and may not fit odd-shaped heads.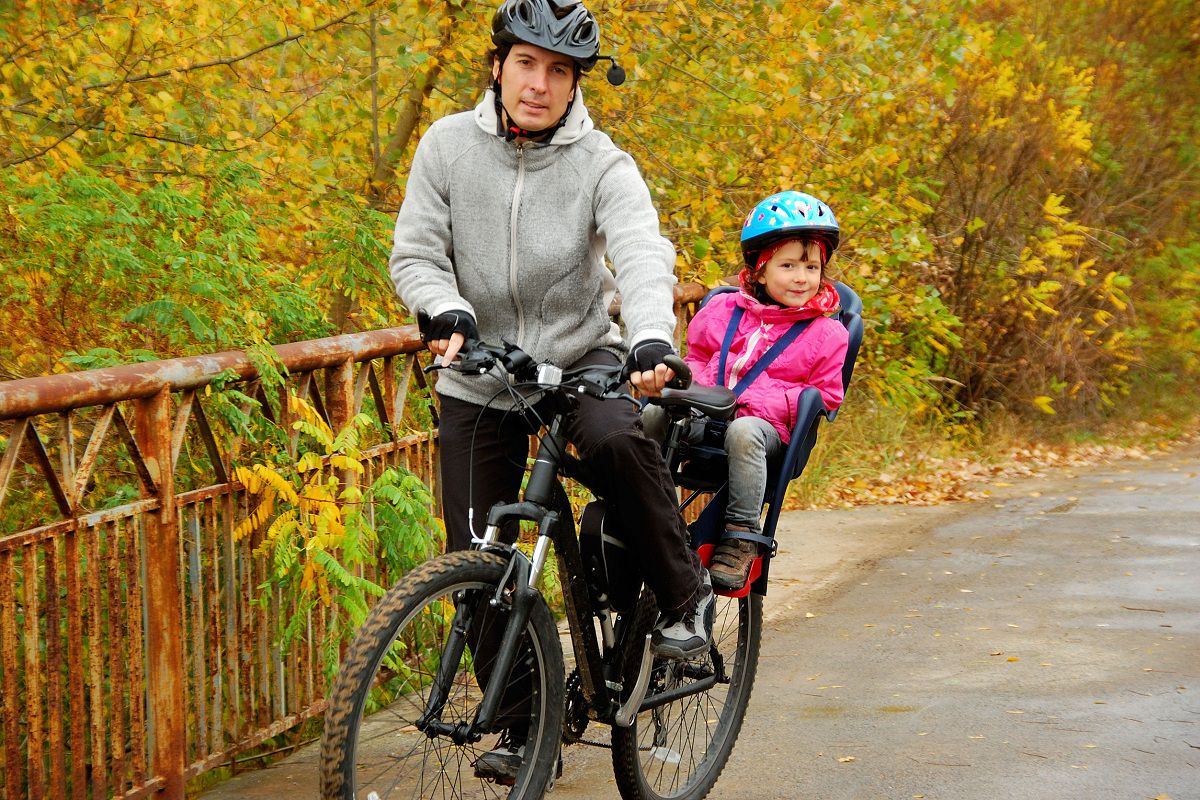 10 – Multiple Impact Helmets
Some helmets are built to withstand multiple impacts. This means that they won't crack or have holes after crashing with them once. These kinds of helmets possess segmented foam protection which prevents their foam from cracking in case the person wearing it falls down. Examples of these multiple impact helmets are EGG youth helmets and Bell Segment Jr. which are newly introduced into the helmet market.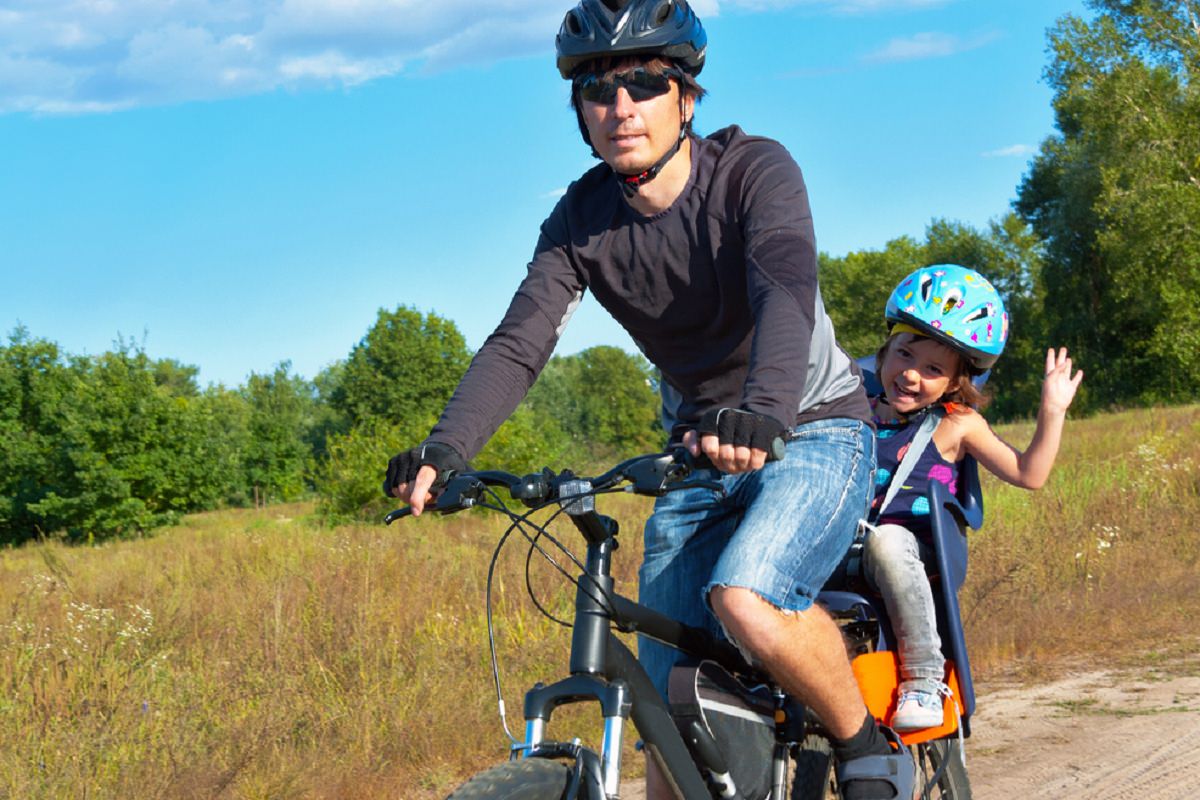 11 – Warranty Period
Buy helmets with warranties: And warranties on helmets cover from 30 days to lifetime. Choose the helmets produced by major bike companies like Giro, Lazer, Uvex, Specalized and so on because they possibly come with longer warranties you can use for a lifetime.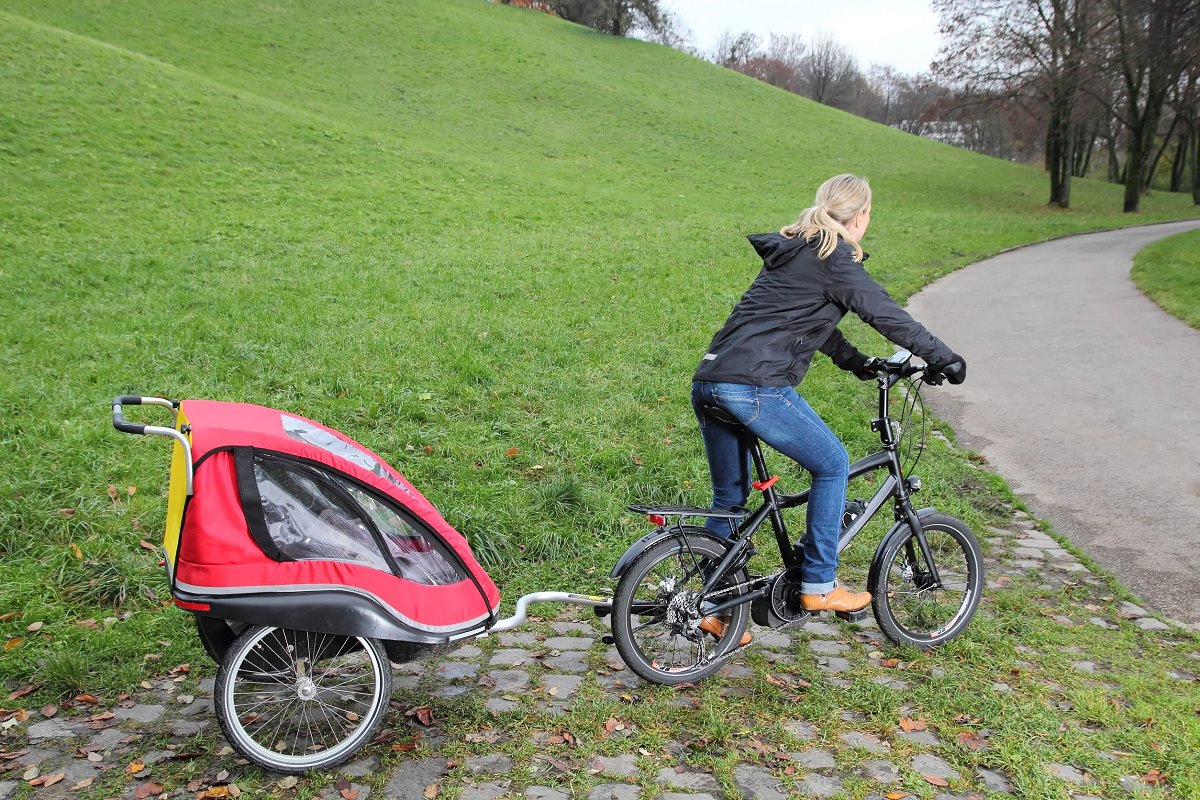 12 – Bike Trailer Use
Choose a helmet with a flat, smooth back when planning to ride with your children in a trailer. This will help to prevent it from sliding forward during a ride. Check out the Specialized Small Fry helmets, particularly made for trailers' ride and you can find them in child and toddler sizes.
Also Read: The Best Bike Bell Review And Buying Guide 2023
---