Bike shops are a time-honored business that can thrive in most local markets. Most cycling enthusiasts invest in their own bike shops, inevitably seeing it as the best way to monetize their passion.
However, being enthusiastic about cycling and bikes won't turn your bike shop into a success story. While knowing about cycling and bike models is crucial to running a bike shop, it's equally important to understand the know-how of running a business. Not just any business, a bike business in the age of e-retail.
Read below to learn all about addressing issues and turning your bike shop into the great business you always wanted it to be.
Some Facts about Bike Shop Business in General
Running your own bike shop offers many rewards. For example, you can be your own boss, and you will be working 9-to-5 doing something you are actually passionate about. You might even get to sample the latest and coolest bike models.
You will be in control of your job and you will have the freedom to change direction anytime as necessary. As already mentioned, the rewards exceed the monetary benefits.
The biking sector, in general, is also doing great right now. Cycling never went out of style even when people switched to cars. In recent years, there's been much buzz and renewed interest regarding using bicycles once more as a primary mode of transportation.
Biking has become popular once more and is actually quite hip as commuters seek more eco-friendly and less costly ways to travel. Cities, in particular, are investing in getting people to cycle to work to reduce traffic congestion and carbon emissions. This, of course, means more business for bike shops, right?
Well, don't conflate the profit potential of bike business in general with the profit potential of your independent bike shop. People are buying and renting bicycles with renewed interest for sure.
However, this demand has not translated well as big business for independent bike shops. Smaller bike shops are facing major challenges mainly because of online shopping.
Consumers can order just about anything and have it delivered to the home. Independent bike shops reached a new high in 2001, but since then the number of shops has nearly halved, according to statistics provided by the National Bicycle Dealers Association.
On the plus side, bike shops are not closing like retail stores in North America. In smaller cities, mostly, small, independent bike shops tend to thrive.
However, shop owners should expect an uphill battle to grow, scale, and remain profitable.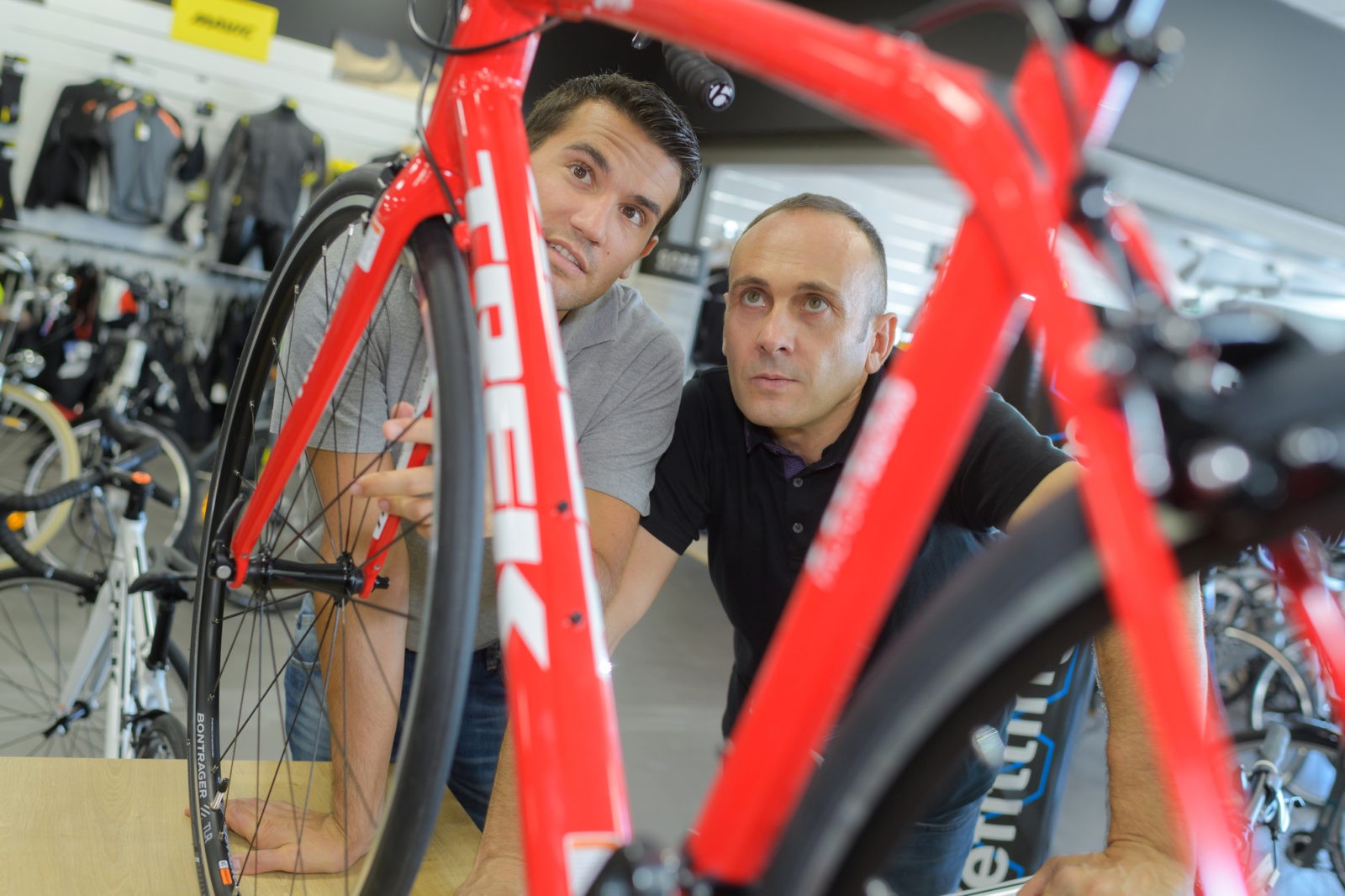 Understanding the Main Problems Bike Shops are Facing
Bike shop owners experience a host of problems and these can be typically categorized into two: problems running the shop and problems associated with the industry as a whole.
The first category refers to the day-to-day struggles faced by bike shop owners, such as separating personal finances from business expenses at small stores. Ensuring liability protection for the investor and expensive damage repairs can also eat away at the profit-making potential of an independent bike shop.
The other set of problems refer to industry-wide issues all independent bike shops eventually have to face. For example, even local stores may have trouble attracting new, young clients because of online stores that deliver the goods to the doorstep. Nearly all small town bike shops face stiff competition from bike share programs in nearby cities.
There are no quick fixes for these problems. Bike shop owners should first analyze their shops and business practices to understand exactly what type of problems the business is facing.
A bike shop in a small town may be losing customers to a bike share program, and another simply could be struggling with resource-consuming inefficiency practices. But the more common problems arise from bike shop owners' lack of business expertise.
Doing business in the modern environment is not just about offering a great product; it's also about marketing that product effectively and targeting the right audience.
Independent bike shops are highly likely to lose to the competition from larger share programs or e-retailers because of branding issues. Not adequately utilizing available technology, especially online tools for marketing, could also result in diminished sales and lost profits.
Once again, there is a bright side to all this. There are plenty of ways to get a flailing bike shop out of hot water. New owners can also start implementing changes from the beginning so that the shop doesn't run into familiar problems. Keep reading for suggestions to improve a local bike shop.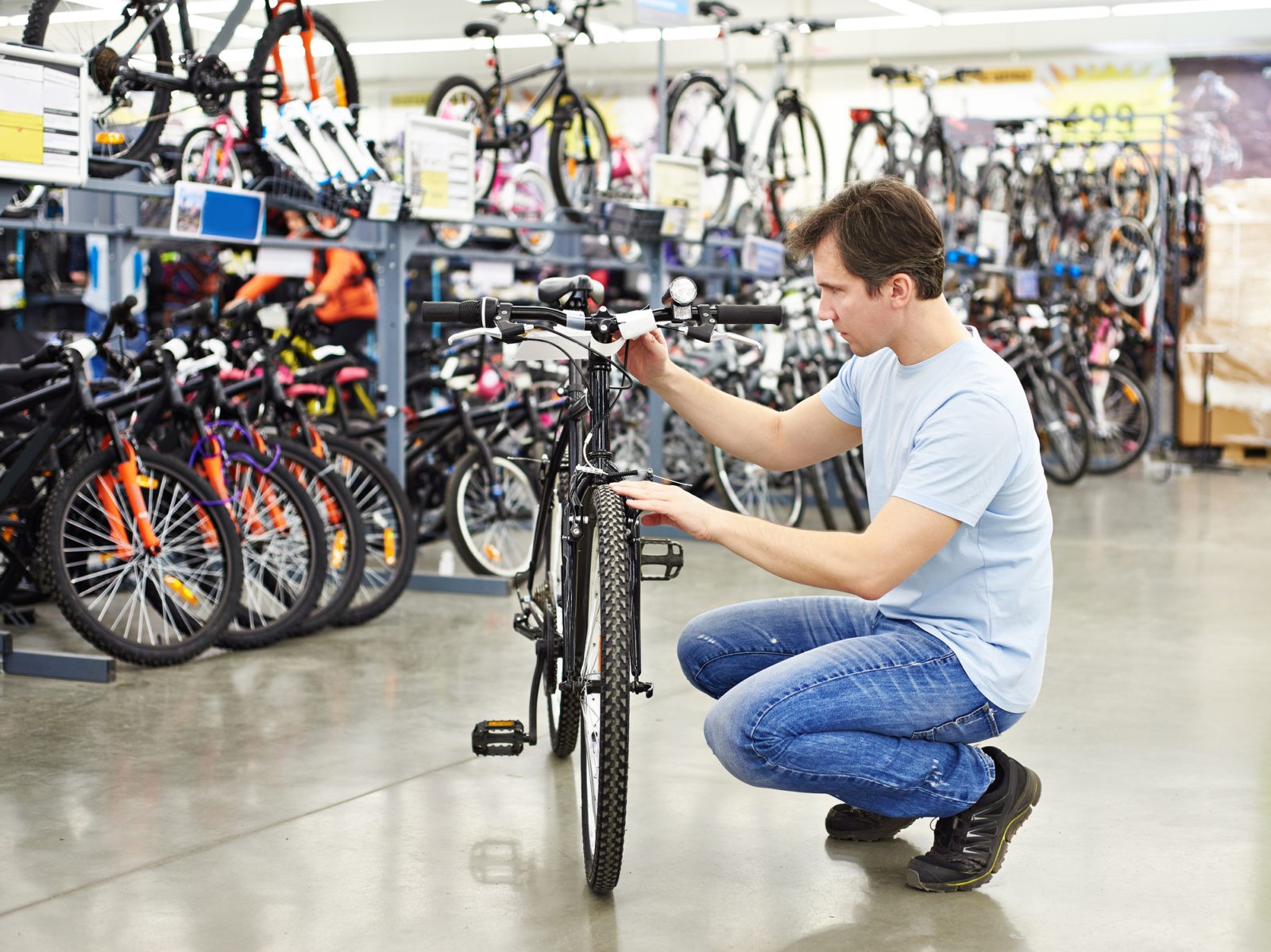 10 Ways to Make Your Bike Shop Business Great
It's important to understand that there is no one-size-fits-all package that can fix a money-losing shop. However, there are certain steps all bike shops and aspiring shop owners can take to minimize the risk of failing and increase the profit margin. Here are several suggestions that are highly likely to achieve exactly that:
1. Learn about Digital Marketing
Even if your bike shop is brick and mortar, your clients will be mainly online. Most modern shoppers research their purchases online using laptops and smartphones before actually showing up at a store.
Potential clients would also look up bike stores in the area when shopping for a model. If your bike shop does not have a digital presence, it might as well be invincible.
You will have to design an excellent, mobile responsive website and then also market it using various digital marketing techniques like SEO, CRO, and content marketing.
If you are a lifelong cycling enthusiast, marketing terms like "evergreen content" may seem quite alien. Doing a Google search for a topic and looking up the Wikipedia page is not the best option to educate yourself on serious matters like your business.
Therefore, it's highly recommended that you visit an online learning platform like Udemy or Lynda to learn more. Online courses, known as MOOCs, offer an opportunity to learn for free as you would at a college.
You can learn about anything, in any language. If you want to learn in Danish, you can go to Golearn.dk to learn all about digital marketing in Danish.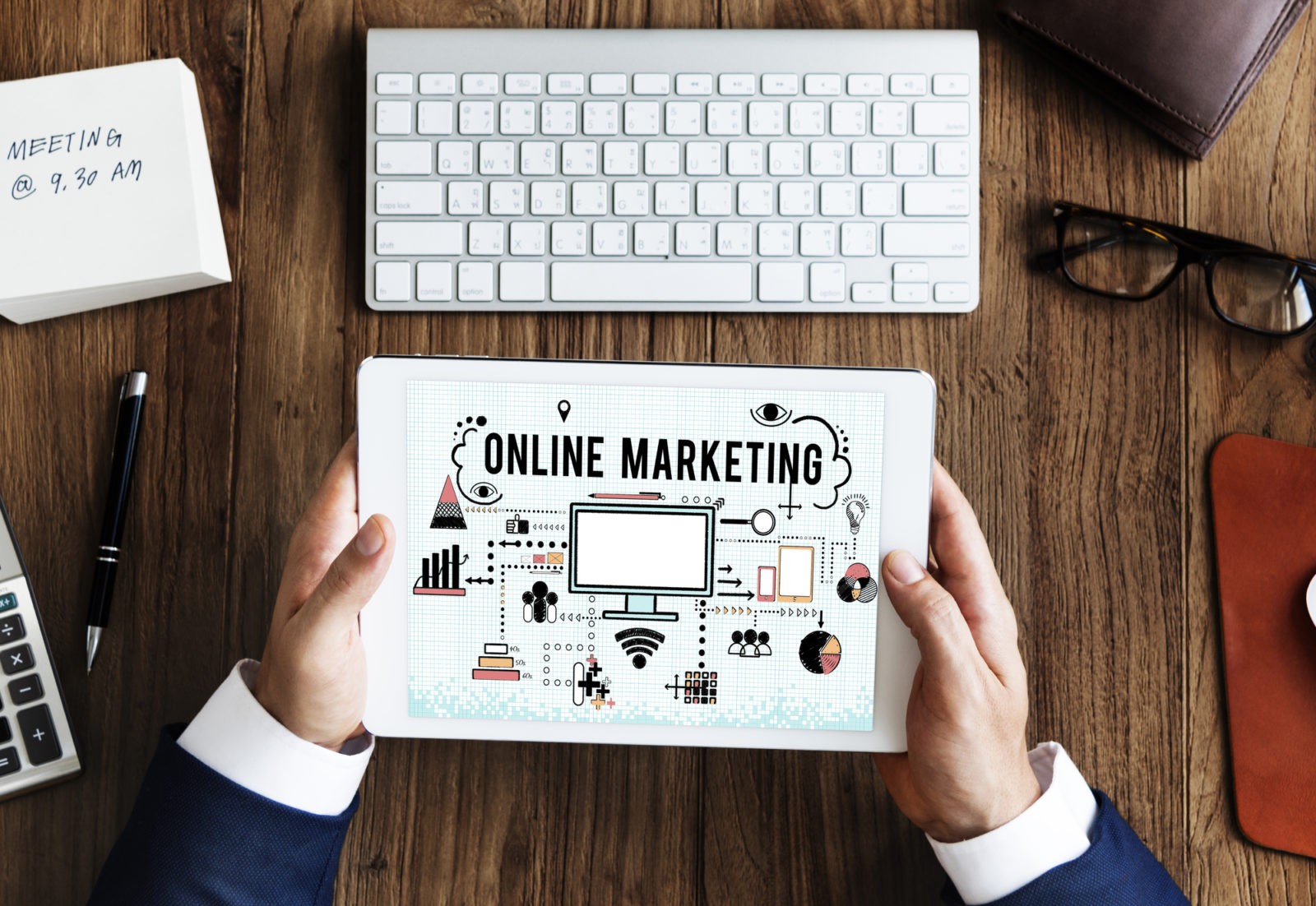 2. Specialize in one Aspect
People don't buy a bike just because it's a bike. They will consider things like brand, type, and model in advance. Likewise, people may not show up at your bike shop because it's just a bike shop.
Your store must have a distinguishing feature that makes people want to show up. For example, the distinguishing feature could be that your bike shop is the only one in the state. Since that is unlikely, your bike shop will have to find its specialness in other ways.
The best way to get people to come to your store is to specialize in something. For example, yours could be a mountain bike shop, a women's bike model store, kids' store, or a European brands-only bike store.
In any case, find a niche and cater to a specific clientele. This is how online retailers find their audience. Do your research and find out about the people most likely to show up at your store. Then, cater to that group to build a loyal following so you can thrive in the years to come.
3. Decide whether to Sell Budget or Luxury Models
This is another aspect of making your bike shop distinguishable. There are two very specific markets out there for luxury versions of things and budget version of things. Bikes are no different. Your shop can be an all-in-one store where people can find both budget and luxury models.
However, being either a "budget" store or a "luxury" store will attract a particular kind of customer, one that is most likely to stick with your shop come hell or high water.
What your bike store needs the most is a loyal customer base. So choose which end of the income spectrum you want your customer base to be.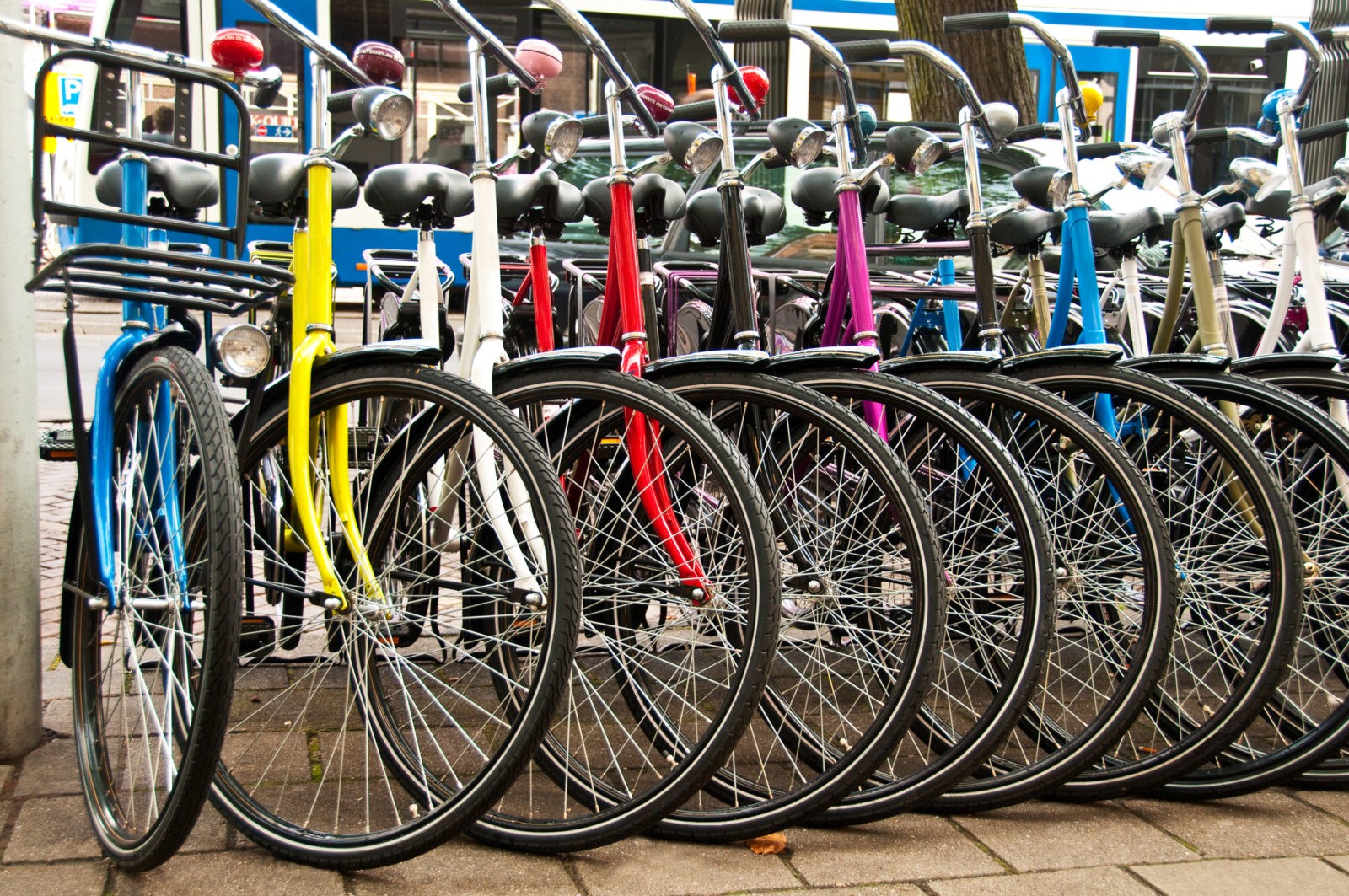 4. Allow Shoppers to Rent Bikes
Not everyone wants to buy bikes. Some people just prefer to rent bikes. A bike shop that offers both options is less likely to face shuttering. When you rent out bikes, there will be people who will be streaming in and out of your business, renting and returning models. Naturally, some of these clients will turn out to be purchasing customers.
So your shop can have a steady stream of profit with rentals as an option. Also, people will be most likely to buy and rent from your store if you have a wide selection. For example, mountain bikers may want to occasionally rent a road bike, and regular commuters will show up to rent tougher models for weekend trips. Renting out equipment does involve dealing with contracts, but it can be extremely worth it sales-wise.
5. Sort Out Business Finances
One common reason many small businesses like independent bike shops fail is due to the owner's inability to separate business finances from personal finances. When you are your own boss, it's easy to give yourself personal treats without feeling like you are taking resources away from the business fund.
Figuring out finances and making sure all business expenses are accounted for is one of the best things you can do as an owner to make sure that your store is functioning as it should.
6. Consider Investing in an App
When was the last time you searched online looking for a restaurant? You probably do it using your smartphone or handheld device. The same logic applies to your bike shop. People will be looking it up online, particularly using smartphones, and a lot.
Therefore, it can be worthwhile investing in an app that makes your brand more visible to the target audience. Developing an app can be an expensive venture. Do it only if there are calculable benefits from the investment.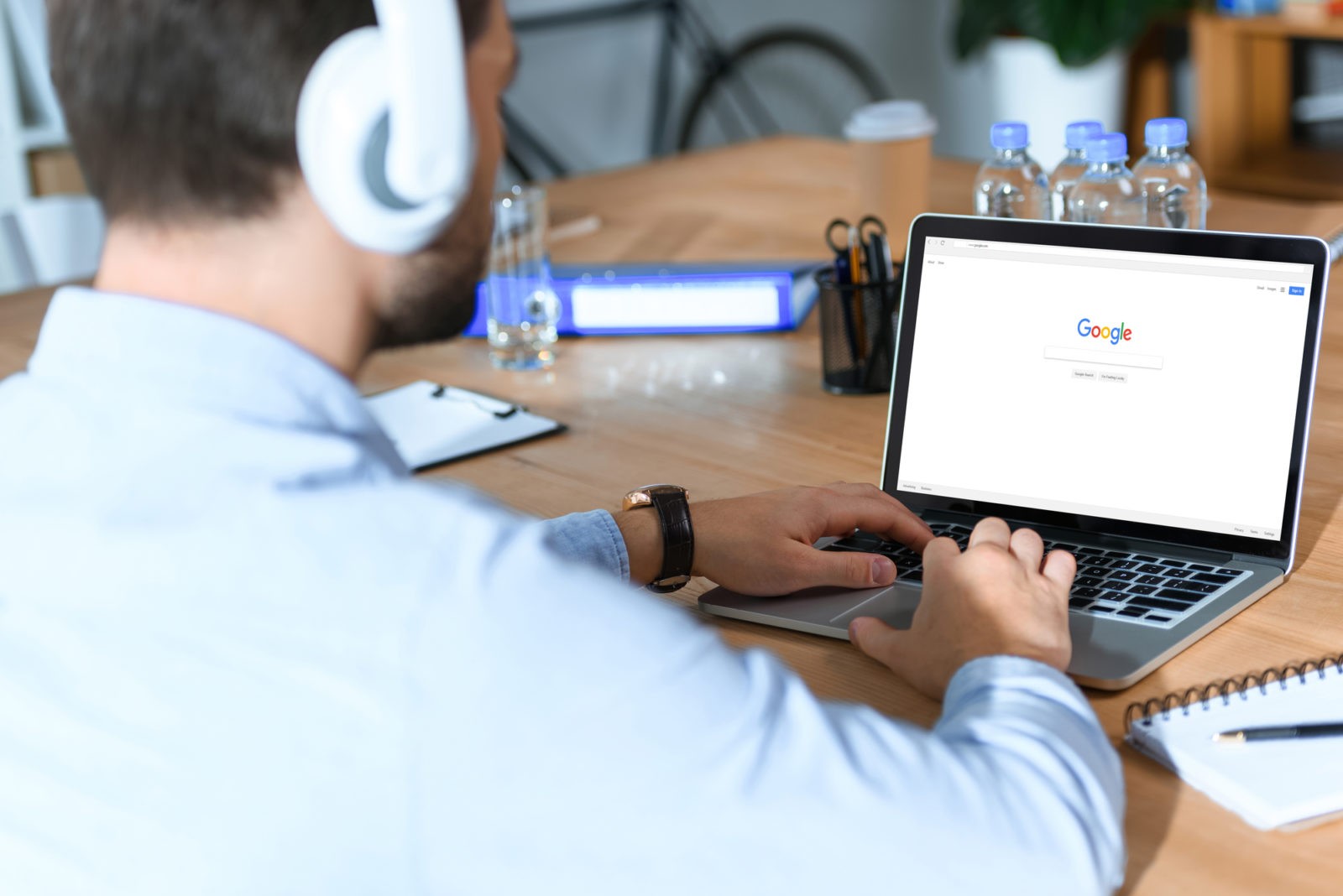 7. Get Listed on Google Business Directory and Increase Web Presence
Get your bike shop business listed in the Google business directory. There's a massive advantage here. The Google algorithm favors shops listed on Google business. That is to say, if your shop's contact information is listed, then it will easily show up in Google search results.
Increase your business's web presence to encourage word-of-mouth marketing. As mentioned earlier, if your shop is not attracting attention online, it will just die a slow death.
8. Start Social Media Profiles
There's no better place right now to advertise online than on social media. Get your bike shop social media profiles on multiple platforms that resonate with the target audience. For example, if your target audience is made up of people in their thirties, then Facebook is a great place to pay for targeted ads on sites they frequent.
If you really want people streaming into your bike shop, then there should be a great online campaign involving social media. Social media is an aspect of digital marketing. Expect to learn it as you go, just like with digital marketing overall.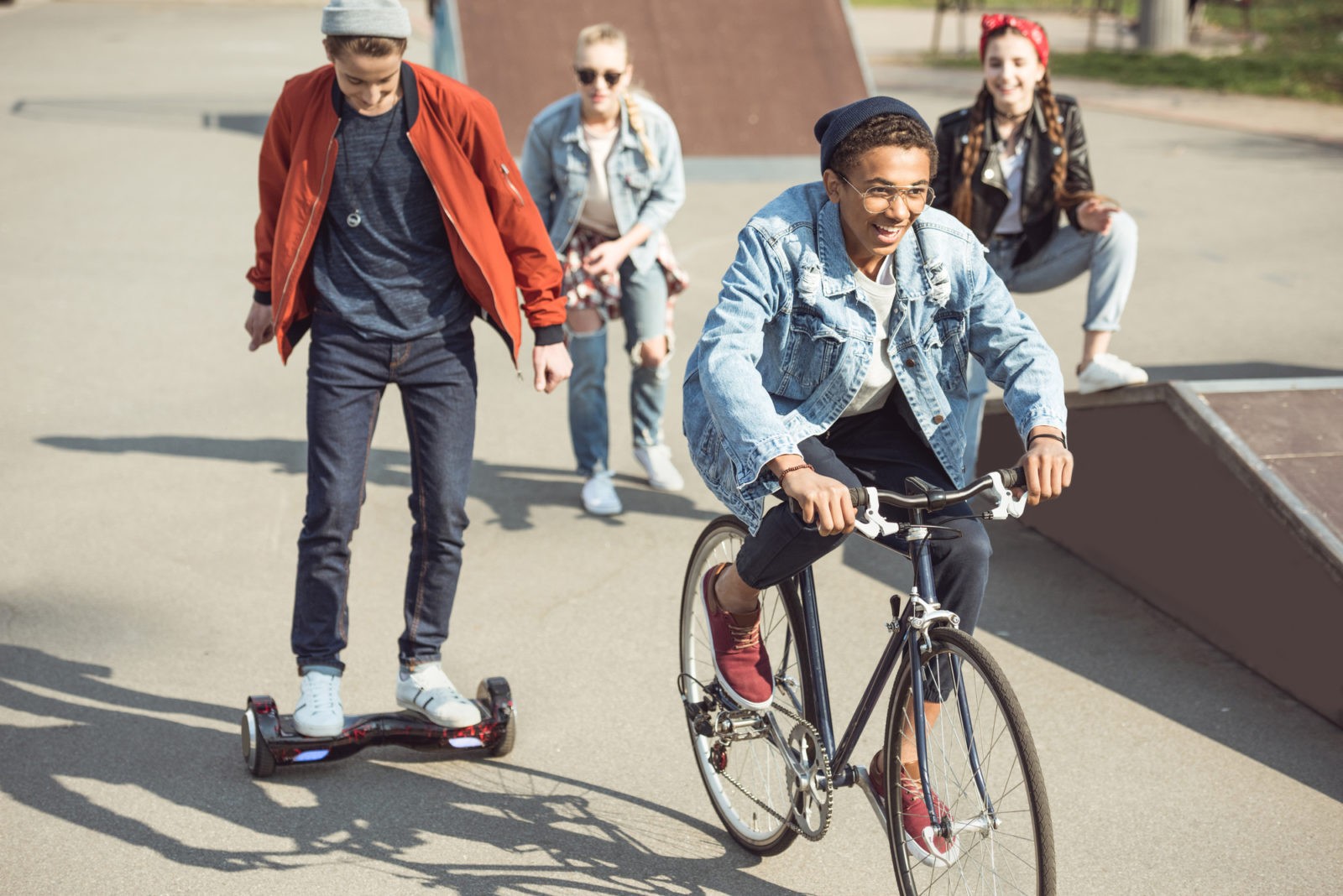 9. Offer Something an Online Shop Cannot
E-retailers are definitely taking business away from local-owned shops. But there is always a way to beat an online shop at its game. Your small bike shop could offer something the e-retailer cannot, such as free physical inspections and sample rides, to attract local customers.
Additionally, small bike shops can also partner with online stores to drive real-life and digital traffic both. The point is to get on with the connected marketplace and start incorporating digital aspects into your bike shop to keep pushing sales and not lose out to a solely online store.
10. Engage with the Local Community
Local engagement is crucial for small bike shops, even in big cities. Engage with the local community, which in turn can buy from your shop or promote it around town. Get your shop involved in community activities and events like donating free bikes. It will help promote your shop's brand and attract new clients.
Local customers are the most loyal and reliable customers all around. And the best way to make them part of your shop's target demographic is to engage with them.
You can try the above suggestions to improve your bike shop one aspect at a time. Not everything is fully guaranteed to work and some suggestions may not even be applicable to your bike businesses. Nonetheless, as the shop owner or manager, you will have to start somewhere to improve sales and meet profit goals.