Giant and Trek bikes have both been in the game for a long time. Although the Trek bike brand has grown more rapidly, there is no denying the high quality that Giant bikes provide. Since both of these bike manufacturers are close competitors, it becomes really difficult to settle for one.
I mean, we would love to buy both of the brands, and switch our rides on alternative days but that would break our banks in unimaginable ways-wouldn't it? So, despite all our wishes, we have to settle for one, and that my friend, is where our problem begins.
If you are anything like me, finding the right bike that satisfies all our cycling needs and is well within our budget is most important. But you cannot find a good bike without knowing anything about the biggest cycling brands.
One thing is for sure, we have all heard the names of Giant bikes and Trek bikes, the two biggest rivals of the bicycle manufacturing world. Now it is time that we break down these two bike brands and finally decide which one is in the lead.
Giant Bikes: All You Need To Know

Giant Bikes is mostly famous for its fabulous mountain bikes series but they also manufacture road bikes, hybrid bikes, as well as cyclocross.
Overview
Giant Manufacturing Co. Ltd. is basically a Taiwanese bicycle company with headquarters in Dajia, Taiwan. It was founded in 1972 by a man named King Liu. Initially, the company started by supplying bicycle parts for another company Schwinn (German) but in 1977, through the efforts of the chief executive of Giant at that time, Tony Lo, the company successfully negotiated a deal with Schwinn and started manufacturing their own bikes as a separate label.
The world's largest bike manufacturer, sales for Giant sky-rocketed in 1980, when the Chicago plant of Schwinn went on strike. Giant became a key supplier as well as a bike manufacturer for Schwinn.
By 2017 Giant had revenue of US $1.9 billion. In 2018, Giant had its operations in more than 50 countries. When the pandemic struck, the demand for Giant bikes increased dramatically. A 55% increase was reported in only the first quarter of the fiscal year 2021. 30% of this revenue came from the sale of E-Bikes.
Giant also has sub-brands now namely the Mosh Bmx, Liv, Momentum, and Cadex.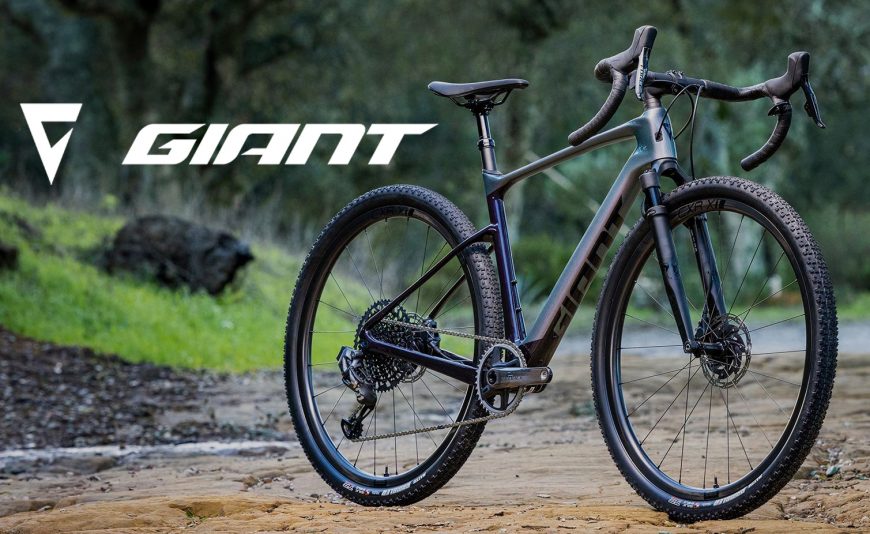 Giant's Innovations
Giant has acted as a spark plug in introducing useful changes in the bicycling world. Their vast vision and professionalism are what have allowed this mountain biking, giant to become a global leader. Some of their integrated innovations are:
Smart Manufacturing
Since Giant is a vertically integrated company, it is able to meet all the needs of its partners and private brands through its mass production, R&D, sales, warranty, and customer service services to the ultimate consumers, and its one-stop-shop operations.
Giant is already a step ahead by using smart machinery in its factories, along with smart sensors that convert traditional machinery into smart machines that are able to sense data as well as information provided through feedback. This allows them to make adjustments according to the task being carried out.
Material Technology
Even when the whole world was manufacturing bicycles using steel, Giant brought innovation by adopting much lighter yet stronger aluminum frames. By the 1980s, Giant started manufacturing carbon-fiber bicycles. Giant started to use carbon material of high-performance grade to manufacture its material which is ultimately used to create the bicycle tubes. They refer to this technology as Advanced Composite Technology.
Ecosystem
Giant is an active builder of creating an ecosystem for electric bikes. They have produced the Giant SyncDrive along with the combined research efforts of Panasonic, Yamaha, and Shimano. It is a self-monitoring electronic device that helps the frame of the bicycle remain intact even while the battery is installed.
Moreover, the efforts of Giant to connect people, cars, riding, and electricity via the internet (using channels) improve the riding experience. On the other hand, they have also made efforts to improve the indoor cycling experience for everyone.
On days when you are not able to just get out and ride your heart out, you can monitor your activity indoors on special Giant indoor bikes. Using advanced technology, Giant monitors every pedal stroke and the force put into the stroke, they analyze it with the data of other riders of different ages, heights, and weights and then provide you with a report of the findings.
This helps you to stay on top of your game even when you are cycling indoors.
Giant Bikes Performance
Giant makes high-performing products that have durable and well-made components intact. Their bikes along with the components have a long life since they use high-quality materials only in their manufacturing. Giant offers quality at reasonable pricing.
Currently, Giant is offering the following categories of bicycles:
Kids' Bikes
Electric Bikes
Road Bikes
Cross And Gravel Bikes
Mountain Bikes
Kids' Bikes

Most of us want to incorporate our cycling love into our children too. While the love for cycling passes down in heritage, a good bicycle is very important to make that love flourish. This is why Giant has a whole line dedicated to making bicycles that are for kids.
Giant does not go cheap on the material used for kids' bikes even if they are the most affordable kids' bike line. They have even subdivided the kids' bicycle line in which 12″ balance bikes are available for toddlers while 16″,20″,24″, and 26″ pedal bikes are available for kids who are little older and seasoned riders. All these sizes are available for road bikes, full-suspension mountain bikes as well as high-performance hardtail bikes.
Along with delivering the above-satisfying performance, these bikes are also very aesthetically pleasing, as kids' bikes should be. They are available in many colors for girls and boys as well!
Electric Bikes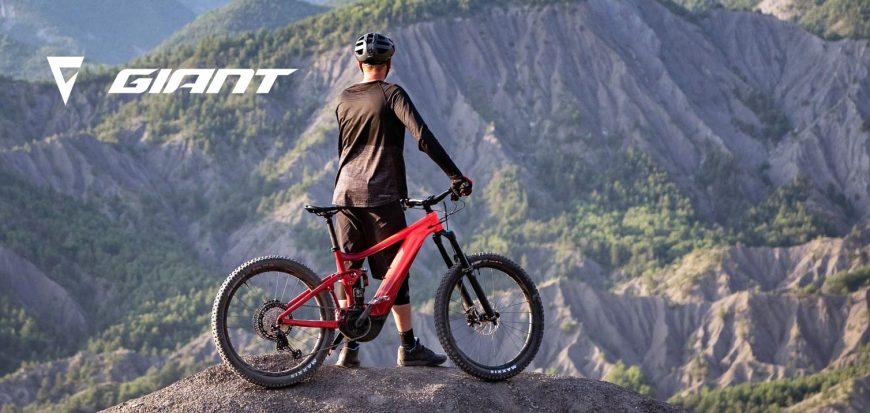 Electric bikes are the new trend and everyone wants to jump in on having one. Giant is a leader when it comes to manufacturing electric bikes. They have unlimited models to choose from offering variety but there is one thing common in all the models: Good Quality and Better Performance.
Their electric bikes are well-capable of conquering steep climbs, paved roads as well as gravel riding. Moreover, Giant offers an application through which you can optimize your riding experience on your electric bike. Some of the outstanding features offered by the Giant road bikes are:
SyncDrive Mid Motors
Integrated Batteries
Fast-Chargers
User-Friendly Command Center
Road Bikes
Giant's road bikes category is really vast since it includes cruiser, fitness, city, hybrid, folding bikes along with performance road bikes. This category is very famous throughout the world since Giant does not compromise on the materials at all.
The frames are made of aluminum or carbon and you will find them loaded with SRAM or Shimano's groupsets. Giant divides its road bikes into different build levels. These levels depend on many different things including the components used or the price point. You will find the labeling as:
Advanced
Advanced Pro
Advanced Pro Disc
SL
Giant's road bikes may be expensive but they are top performers. They deliver smooth rides on the open roads and are well capable of some serious pavement riding as well. Some top tier technology that Giant uses in the road bikes are:
Aerosystem Shaping Technology
Powercore Oversized Bottom Brackets
Overdrive Technology
Aero Cockpits
Advanced Composite Carbon Frames
Disc Brakes
Cross And Gravel Bikes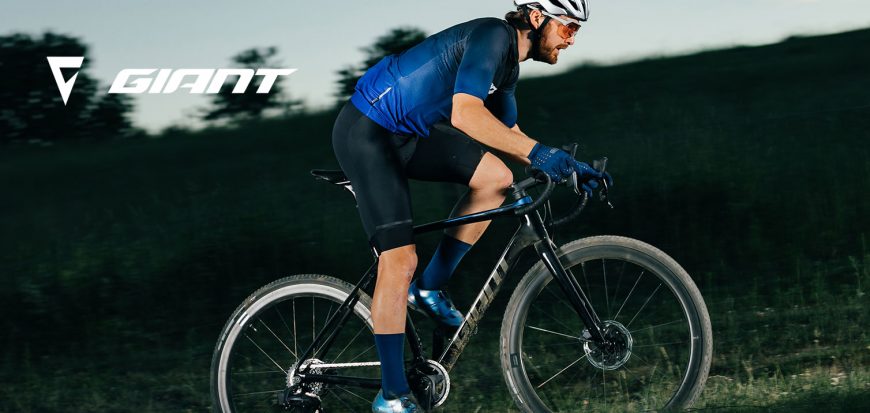 Giant was not going to stay out of the gravel world surely after conquering the rest of the bicycling world. The gravel bikes are not only comfortable but offer support for all your cycling adventure dreams. Although Giant only makes the 26″ 700C supported models, there is still some space for Giant to explore more options.
Giant also produces gravel e-bikes that go at the top speed of 28 mph. All the models are loaded with Giant's proprietary SyncDrive motor along with powerful batteries.
Giant bikes deliver what they promise there is surely no denying that.
Mountain Bikes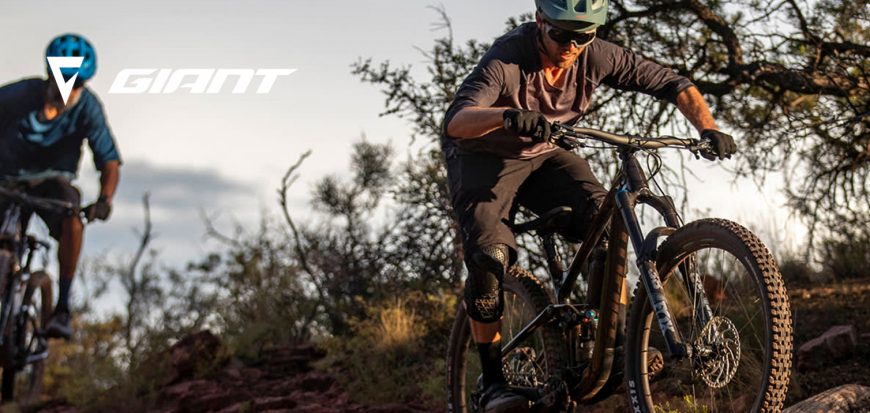 The Giant mountain bike category is a whole world in itself. You will find a bike for every type of mountain track including steep tracks, singletracks, or more technical trails. You will find all kinds of categories including hardtail bikes, rigid, fat bikes,s and so on.
These models are affordable and there are different versions available to meet the different needs of professional and amateur riders. They also accommodate recreational riders so you don't have to be a die-hard mountain rider to enjoy their bike line.
some outstanding technologies integrated into their mountain bike line are:
Advanced-Grade Composite Frames
Trunion Mounts
Boost Axles
Overdrive Headtubes
Powercore Bottom Brackets
Giant's Top Bikes 2023
| # | Giant Bikes |
| --- | --- |
| 1 | Giant Propel |
| 2 | Propel Advanced |
| 3 | Propel Pro |
| 4 | Propel Advanced SL |
| 5 | Giant Reign |
| 6 | Giant Trance X |
| 7 | Giant Liv Laura |
Trek Bicycle: All You Need To Know

Trek bikes have their own history of high-quality bikes. Let's get back to where it all started in the first place. They first introduced their bonded aluminum bike frame in 2000. The technology that Trek uses dates all the way back to 1985 when they borrowed it from the aerospace industry.
Overview
Trek bicycle was established 2 years earlier than Giant bikes in 1975. Under the guidance of Dick Burke and Bevil Hogg, Trek started manufacturing steel touring frames in Waterloo, Wisconsin. During their first year, Trek saw an outstanding outturn due to their hard work. They were able to make 900 custom framesets that were all hand-brazen. Each frameset was sold for around $200. The first OCLV carbon mountain bike frame was introduced in 1993 and it was the world's lightest mountain bike frame. It weighed only 1.29 kg.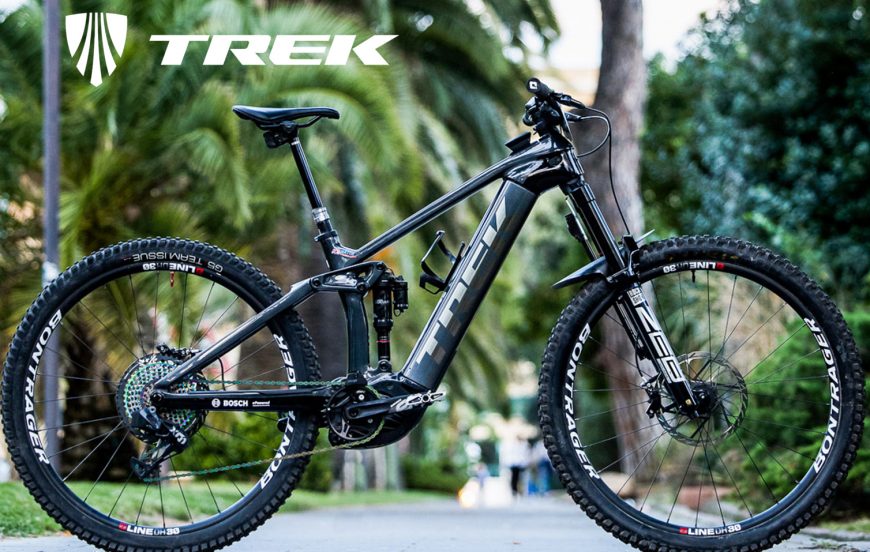 Innovations
Trek has used some top-level advanced technologies to improve the cycling experience of all kinds of riders. From novice riders to well-seasoned cyclists, Trek leaves nobody out when it comes to delivering the best cycling experience.
Frames
Trek uses carbon frames that are proven to be OCLV (Optimum Compaction Low Void) since 1991. These frames rank among the lightest frames in the world and they are also super stiff. Another innovation that Trek incorporates in its frames is the use of Alpha Aluminum.
These alpha aluminum frames have no rivals when it comes to strength and low weight.
Advanced Suspension
Trek incorporates an advanced suspension system that ensures a vital dynamic flow resulting in a great suspension system regardless of the kind of terrain you are riding on. The rear suspension also adds power to the already powerful suspension system assisting in an almost bottomless travel feel.
Trek Bikes Performance
Just like Giant bikes, Trek bikes also specialize in a variety of categories. With their mission of making the world a better place, they offer the following:
Electric Bikes
Road Bikes
Mountain Bikes
Hybrid Bikes
Electric Bikes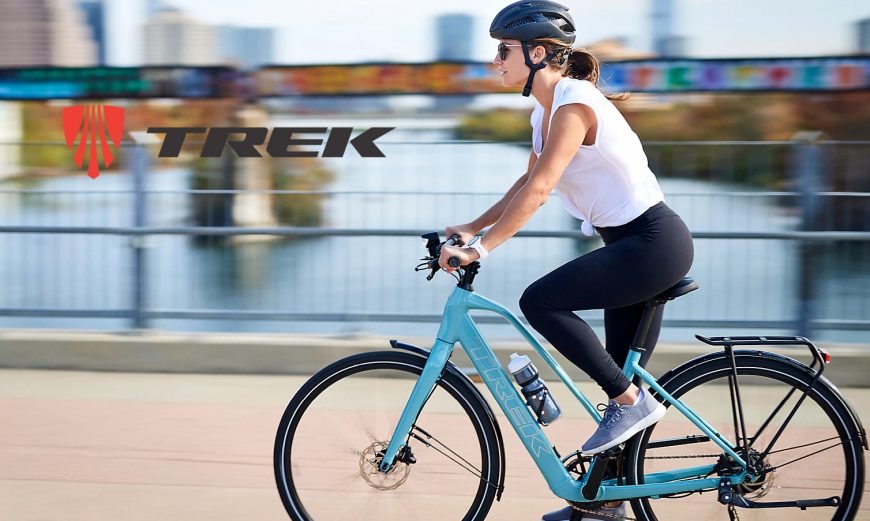 Trek acquired the electric bike-making company Electra Bicycle back in 2014. Their electric bikes are high-quality and they are ready to face all kinds of weather given their durability. They also come in various sizes so no matter what kind of rider you are, you will find one that will fit your needs.
Trek manufactures its bikes using high-quality components and frames. They are light, aesthetic, and have a vast variety of sizes. Their most outstanding features are:
High-Quality
Optimal Fit
Variety
Bosch Motors
Road Bikes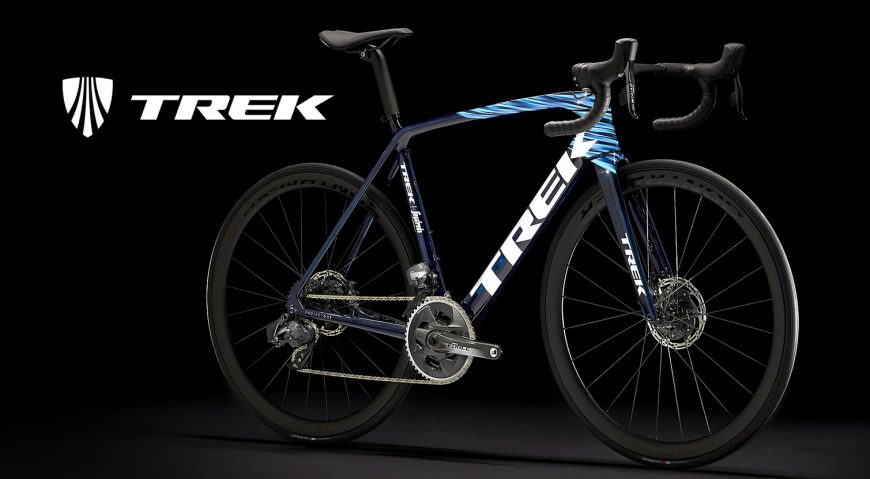 Trek road bikes are also nothing short of perfect. These models are tested vigorously before being released to the public. The men's and women's road bikes are reasonably priced. The most notable feature of these road bikes is probably the quick-release tires. These tires are not only stable on the road, but also very easy to change.
These bikes are light and easily maneuverable, which makes them perfect for beginners. This is because there are lesser gears on them as compared to mountain bikes. Their best features are:
Quick Release Tires
Lesser Gears
Stable And Sturdy
Mountain Bikes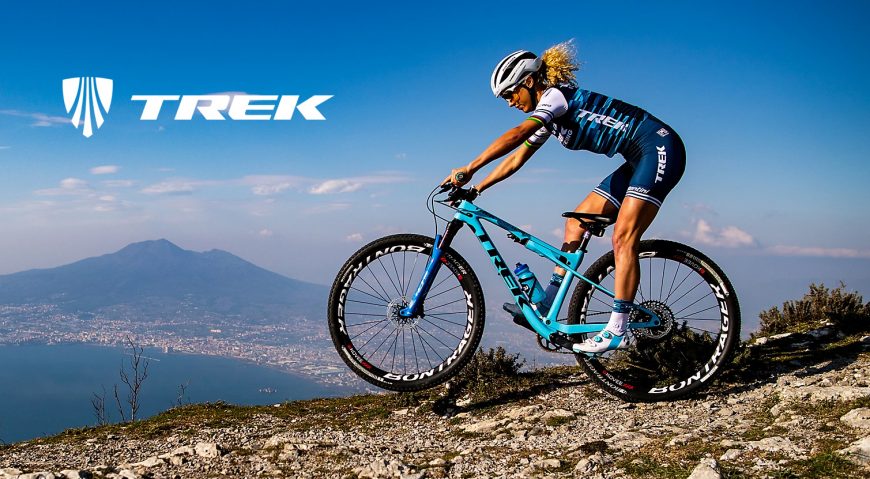 Trek has many options for riders when it comes to mountain bikes. They have high-quality mountain bikes for covering your cross-country roads as well as the downhill slopes. There is a mountain bike in store for all riding styles.
All Trek mountain bikes are made using high-technology materials such as aluminum, titanium, and as well as carbon to make sure that the best mountain bikes are not only light but also top performers.
They support a lot of different features in the mountain bike industry like the 1×8 drivetrains, front suspension forks, and high-performing brakes. Trek also uses Iso Speed, which is an award-winning technology that absorbs bumps and shocks on rough tracks. The most outstanding features of a Trek mountain bike are:
High-Tech Materials
1×8 Drivetrains
Iso Speed Technology
Hybrid Bikes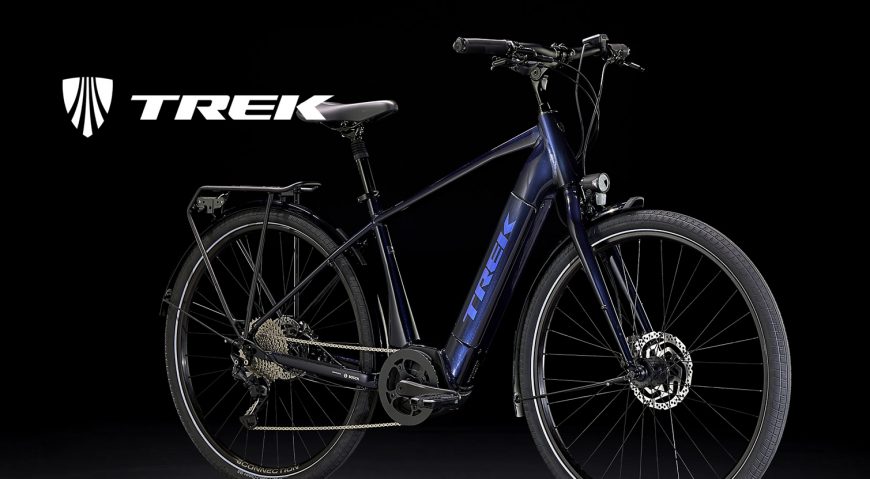 Trek is also a good producer of hybrid bikes. Generally, the bikes are good, but if you spend more dollars on their models, you can get a more high-quality component bike.
The frames are lightweight along with flat handlebars that support a more upright riding position so that you can enjoy long rides. The frame design also performs well in handling the different terrains smoothly. You can trust these bikes to run your errands or take you to work, their bikes are ready for everything.
The most outstanding features of Trek hybrid bikes are:
Foldable
Versatile
Light Weight
High-Quality Components
Trek Top Bikes 2023
Giant vs Trek The Difference?
Since both brands are offering the same product lines with almost the same features, what's the difference? Well, That's exactly what I am going to tell you. The difference may be minor but it does matter.
Performance
As we discussed, Trek and Giant both produce outstanding bikes that perform really well in the niche. However, Trek bikes are better performing when it comes to suspension because of their award-winning ISO speed technology. But if you have a bigger budget, you can find a high-performing Giant bike too. The more the price, the better the performance, at least that's the case when it comes to Giant.
Price
Giant bikes are more expensive as compared to Trek bikes. This is because Giant bikes are manufactured in Taiwan, unlike Trek bikes, which makes them costly on the whole.
Frames
Giant bike frames are more high quality, thanks to the OEM. But their frames are not very rigid or stiff for rough riding. Giant is even a supplier of some of the Trek bike frames, so we all know who wins in this category.
Components
Again, all Giant bike components are high-quality. There is absolutely no compromise on quality when it comes to components. They not only offer high-quality components, but you will also even find more components on their bikes as compared to Trek bikes.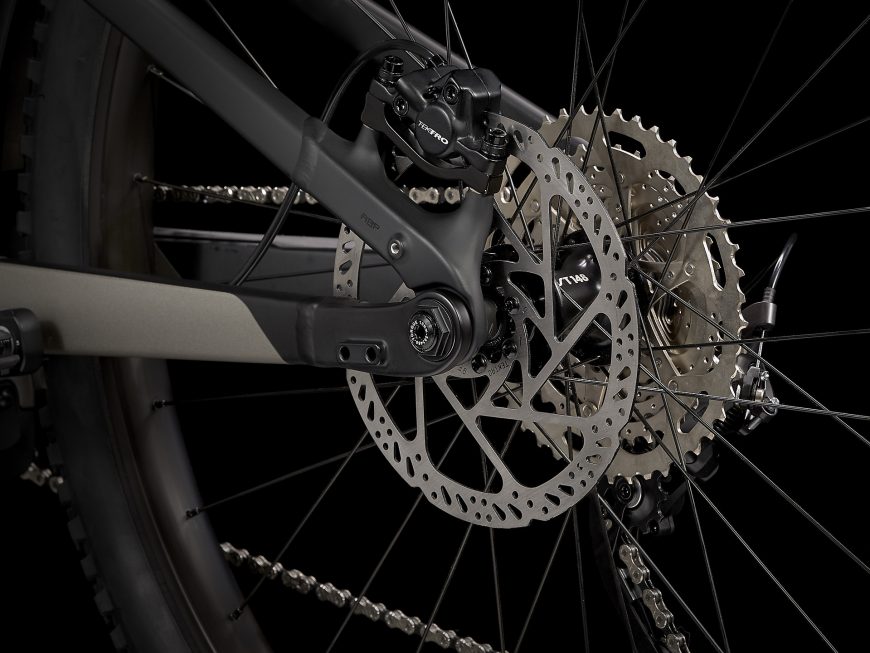 Suspension
Both Giant and Trek are using outclass suspension technologies so the competition is really tough here.
Warranty
Both brands provide warranties for their bikes. This warranty is only extended to material problems. You will get a lifetime guarantee with the Giant frames except for the downhill bikes which have a warranty coverage of only 3 years.
Trek also offers a lifetime warranty for its frames. However, the full suspension bikes have a warranty of just 5 years. The aluminum frames have a warranty of three years and the carbon frames, have a maximum 2 years warranty. For the paint finish, you will get only a year's warranty, just like Giant.
Design
While we all have our own preferences when it comes to design, I think Trek outshines Giant in this department. Trek bikes are sleek and more stylish and they even have more color variations available. On the other hand, Giant is more focused on providing high-quality components instead of compromising on quality for a high-appealing design.
Repute
Trek has a slight upper hand on Giant when it comes to reputation. It's not like Giant was caught up in any illegal activities, most of the individuals here prefer homemade goods. Also, Trek has been a Tour De France favorite for a long time. Trek bikes took the winner's podium at Tour De France 6 times which speaks volumes about its performance.
Trek vs. Giant: Customer Support
As industry frontrunners, both Trek and Giant are recognized for their outstanding customer support:
Due to its larger network of retail locations and service facilities, Trek could have a slight advantage over Giant when it comes to the speed of service delivery.
Return Policy
Trek provides you a window of 30 days to make any returns if you are not satisfied with the product. This will only be possible if you have the original sales receipt. You will have to return the item to its original place of purchase along with the original receipt.
With Giant bikes, you can return the product within 14 days but the item must be unused and undamaged. You will have to return it in its original packing (which must also be undamaged) along with proof of purchase (receipt). They will not return or refund it if the item is used or is not in its original condition. They also state that in the case of E-bikes, they must have a run time of fewer than 10 miles to be considered unused. Giant's return policy is a bit tricky as compared to Trek's.
Our Analysis
Since I've had the pleasure of riding both brands, I would say that it's a close call between the two. Ultimately, the decision comes down to your preferences. Do you prioritize quality over appearance, or are looks non-negotiable? What type of riding style suits you best? Asking these questions can help you make a decision more quickly.
As Trek has a superior return policy and is an American company, I prefer riding it over my Giant bike because speed, adventure, and aesthetics are all important to me. While Giant bikes do offer higher-quality components, they also come with heftier price tags, leaving little room for frequent upgrades.
Trek bikes are also enjoyable for beginners. Since they don't cost a fortune, you can ride them without worrying too much about potential damage. Their road bikes are particularly impressive, providing high speeds on all flat surfaces. Honestly, Trek road bikes are my go-to for exercise. I own a seventh-generation Madone SLR, and it's genuinely the best thing that has happened to me since I started cycling.
FAQs
What is a better bike Trek or Giant?
Giant typically offers more affordable options with high-quality components on their bikes, while Trek is known for its innovative designs. Both brands produce top-notch bikes across various categories. The decision can be challenging when you're at the bike shop, trying to decide between a Trek or a Giant model.
 Is Trek Better Than Giant Road Bike?
When it comes to road bikes, both brands deliver similar-performing bikes. But the answer really jolts downs to your riding preferences. Do you want to race? If yes then Trek is your answer. But if you want to try more Urban riding, then a Giant road bike is what you are looking for.
Are Trek Bikes Made By Giant?
Yes, Giant supplies bikes to many U.S based companies. It started by producing parts for Schwinn Bicycle Company and today it also manufactures bikes for Trek Bikes and other brands.
Where Are Trek Bikes Made?
Trek bikes are manufactured in countries including Taiwan, Germany, Netherlands, and China.
Recap
So, this is all there is to know about Trek and Giant bikes. Since you know all there is to know about both brands, making a decision for yourself is going to be a lot easier. Both companies have been in the game for a long now so they both are really experts in this field.
If you prefer high quality over speed and aesthetics, I would definitely recommend you to try Giant bikes rather than wasting your money on Trek because Trek has a different mindset as compared to Giant. They value aesthetics and speed a little more than the components, so you might feel a bit disappointed. Nevertheless, Both Trek and Giant bicycles have the same motto: To make riding more enjoyable and accessible!
Finally, who wins today depends on your choices and preferences. Who do you think stands out the most? Let us know in the comment section. Happy Riding!
Also Read: