Many of us know Trek, a relatively young bicycle manufacturer with over 40 years of experience. Even though it is considered a young company, many cyclists adore it, including me, but why is that so? Trek is best known for two things: They have consistent rational thinking, when choosing to produce a type of bike they actually consider the demands of their customers and also take into account the various market trends, but all of that is done in a rational manner.
Secondly, they actually do various research into the cycling field. According to the research that they conduct, they update their portfolio. Today, we will be talking about the Trek 1000, a popular road bike that has actually become so famous over the last couple of years that everyone wants to try it out!
Trek 1000 – Overview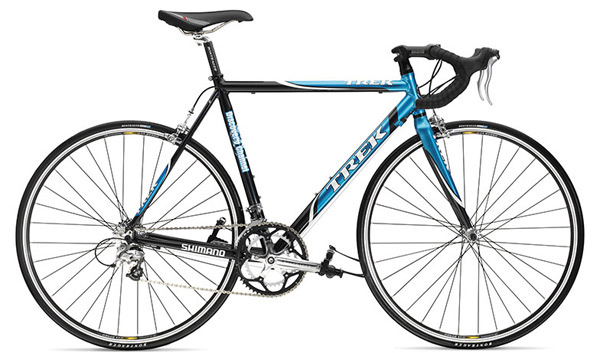 The Trek 1000 is an amazing road bike, one of the best creations of Trek so far. Although the bike was first manufactured and released in the 1980s, it started becoming famous during the mid-1990s. What made the Trek 1000 gain popularity?
If you pay close attention then you can clearly see that the exterior design of the Trek 1000 resembles the construction of modern bikes. During the mid-1990s, bike construction was advancing at an accelerated rate, and the Trek 1000 gave a beautiful version of the future, it showed people how good road bikes can look in the upcoming future.
If you are planning on getting the Trek 1000 then we want to share some tips with you. You need to forget that you will get an original bike that was introduced way back in the 1980s, that model has undergone some serious changes. Its configuration keeps on getting updated and you won't even be able to find the original information about the specifications and components. You will still come across modded versions of the Trek 1000 and that is going to be your best bet!
Trek 1000 is a really good road bike, but how does it fare in 2023? Can it compete with the advanced bikes of this generation? We will soon answer those questions!
Bike Specifications
| Component | Specification |
| --- | --- |
| Weight | 23lbs |
| Frame | Alcoa 6061 T6 Aluminum |
| Fork | Tange Cro-Moly with TIG Welded Aero Multi-Crown |
| Headset | Tange Seiki Sealed |
| Sizes Available | 18.5, 20.5, 21.3, 22, 22.8, 23.6, 24.4 |
| Hubs | Shimano Exage EX 32h |
| Rims | Trek/Matrix Titan II700c x 25C |
| Tires | 700 x 25c Trek IsoTech 3 |
| Pedals | HTI Alloy Quill |
| Brakeset | Shimano 400 EX SLR Aero Levers |
| Shift Levers | Shimano 400 EX7-Speed SIS Indexing |
| Front Derailleur | Shimano 500 EX 7-speed |
| Rear Derailleur | Shimano 400 EX 7-speed |
| Crankset | Shimano 500 RX, 42/52 teeth – SuperGlide Chainring |
| Rear Cogs | 7-speed, 12 – 28 teeth |
| Seatpost | SR TCO Sport Alloy |
| Saddle | Trek EnerGel Lycra |
| Handlebar | SR Anatomic Alloy |
| Stem | SR 90' X-Stem Silver |
| Available Colors | Electric Blue & Black Splash with White Decals |
Trek 1000 Review (2023): A Detailed Insight
Trek has created a marvel, once you try out their 1000 road bike you will get what we are talking about. In this review of the Trek 1000, we will be focusing on the construction and overall performance of this impressive bike. We will also discuss why you should get this bike in 2023 and how it compares with other models from Trek. Let's start!
The Construction
Trek 1000 is the kind of bike that made people in the 1990s fall in love with bikes, what's so special about it anyway? Take a look at the bike's construction, it clearly resembles the modern road bike, this is what the future looked like for people back then.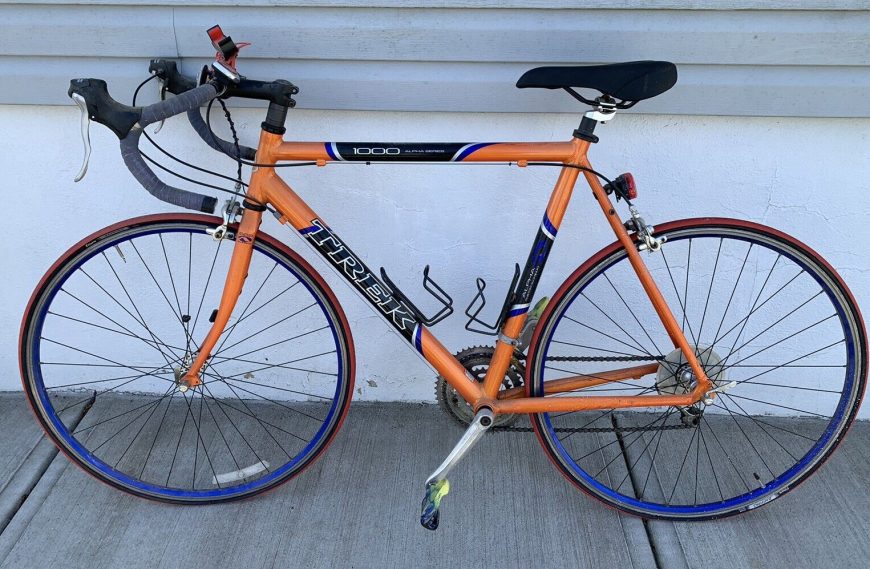 This iconic road bike features a 6061 aluminum frame, which is both durable and lightweight. You can see many bikes both entry-level and premium use aluminum in their construction, it is something to be proud of really. Aluminum makes sure that your bike is ready to handle anything, it also makes the user enjoy high speed, something the Trek 1000 is known for.
Trek started using aluminum in their construction 25 years ago, they knew that the effort was definitely going to give benefit them in the future. If you compare it now, aluminum is stronger than steel, faster, and also requires very minimal maintenance. A dream come true for any kind of cyclist, right?
There are also other highlights about this bike's construction, the Tange Cro-Moly frame and TIG Welded Aero Multi-Crown fork do a stellar job here. There is a paradox here, these components are great for the 1990s but they face a lot of competition when compared to modern bikes, the main concern people have is about the bike's weight. Road bikes need to be lightweight in order to complement the aerodynamic properties, while the Trek 1000 is great, it still feels a tad heavy, especially if you compare it with the bikes of today's generation. Other than that, I don't have complaints about the construction of the Trek 1000.
The Speed And Gearing System
The speed and gearing system of a road bike needs to be well-balanced, these and even a mountain bike requires fine-tuning for the best kind of experience. The Trek 1000 features a 14-speed configuration that gets the job done, it is adequate for any kind of long-distance riding, but nothing more than that. Yes, this kind of configuration was known to be very high-end at that time of construction but now we have seen and tried out better options.
The Shimano components are still great, cassette, mid-range configuration, and shift set are all great in their own regard. Some users have even ridden the bike for 7000+ miles and the bike still remains untouched. Vintage bikes rarely get any better than the Trek 1000, this is something that you have to keep in mind.
Tires
Road bikes and skinny tires go hand-in-hand, these tires are responsible for the fast speeds and responsive controls. While checking out the Trek 1000, I bet you have noticed that all the versions before the year 2000 have used ISO Tech Trek 3. If people wanted to go for road racing, they chose the slimmer 32C tires, and the 25C were used for normal commutes and training purposes.
All the Trek 1000 versions that came after the 2000s are equipped with 23C tires. These tires are best for road bikes and ensure higher speeds.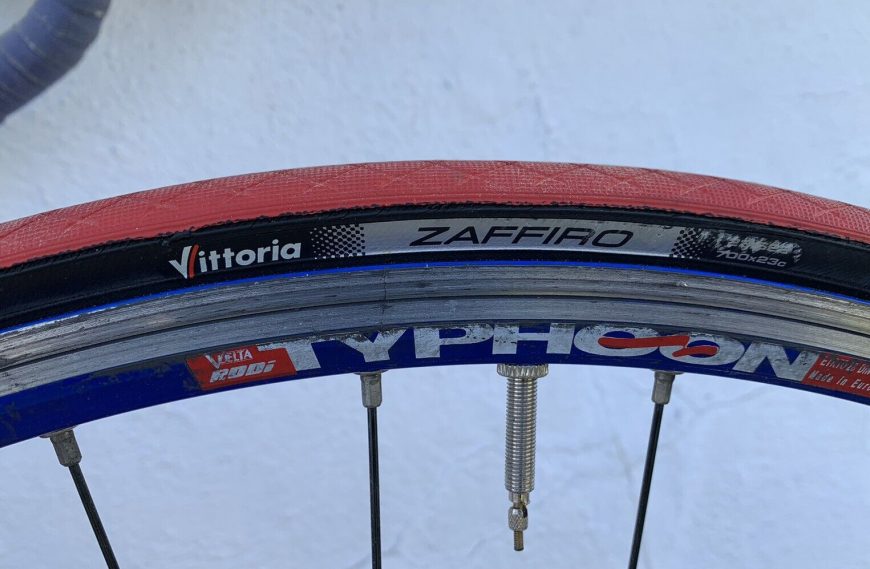 Shifting System
A great bike will offer a very responsive shifting system, this is the case with the Trek 1000. Since modern bikes have a different kind of construction, their shifters are located over the handlebars. The Trek 1000 obviously has an old design and construction so the shifters are located under the handlebars. This can be a daunting task for new users of Trek 1000.
Since you are already accustomed to modern bikes, you are going to be comfortable with bikes that have shifters over the handlebars, getting used to the Trek 1000 is going to take some time though. Still, the Shimano 400 EX7-Speed SIS Indexing does a really good job here! With a few rides, you will start getting the vibes of a good bike with the Trek 1000, you might even get accustomed to it.
Advantages of Trek 1000
The Trek 1000 is one of the best vintage road bikes, you should get it because of the following reasons.
Attractive Frame Design
The Trek 1000 features a 6061 Aluminum frame which is both durable and aesthetically pleasing. It is one of the reasons that people were attracted to this bike in the 1990s, people still love it, even though they can get better bikes for about the same price.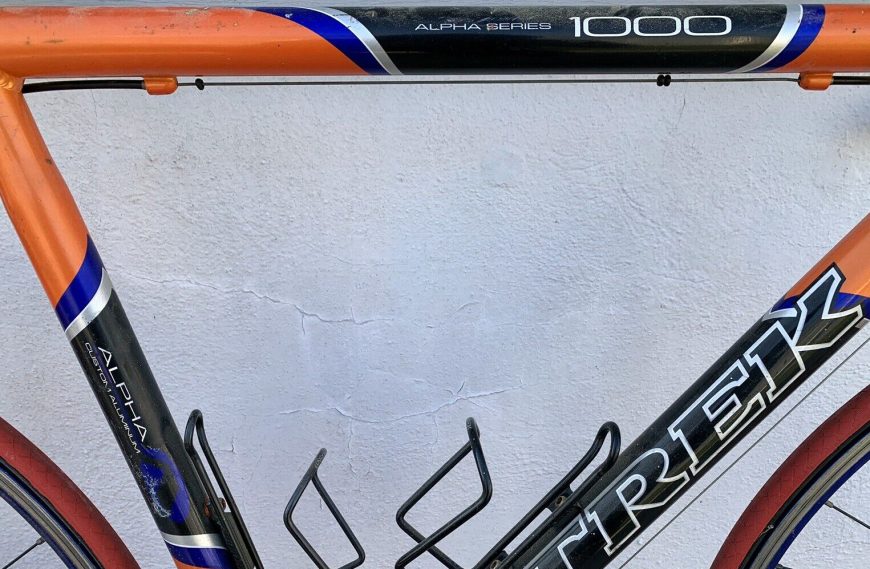 Lightweight And Durable Construction
A lightweight and durable construction is what the Trek 1000 is known for, even for a bike that was made in the 1980s. Users should have no problems riding this bike, it feels like a breeze whenever you use it.
Unique Gearing System
To this day, the 14-speed configuration of the Trek 1000 is considered very unique. Other low-cost bikes don't get this good.
Disadvantages of Trek 1000
We do have some concerns about the Trek 1000, here is what you should know.
Lack of Stability
Although the Trek 1000 feels great mostly, we felt that it was a bit unstable at times. Getting the bike to be stable is going to require a lot of work and new users will find that unpleasant.
Unfavorable Shifting Style
New users of the Trek 1000 are going to take some time adapting themselves to the new shifting style, although it isn't uncomfortable, it can get annoying at times.
Trek 1000: A Comparison With Other Bikes (In 2023)
Trek 1000 genuinely feels great to use but what about the other Trek road bikes? Here are some of the trek bikes that can compete with the vintage bike.
Trek Madone SLR 9 eTap Gen 7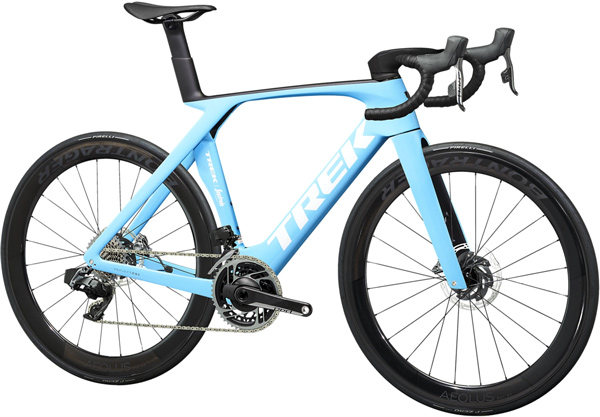 Trek has proved itself to be the maestro of inventions with the Madone SLR 9 eTap Gen 7. This is an extremely lightweight bike with amazing aerodynamic properties. This bike is actually built to win races at the WorldTour level. We think that they did a good job by ditching the IsoSpeed decoupler because the IsoFlow seatmast feels so good!
If you want to try something else than the Trek 1000, then there is going to be no better option than the Madone SLR 9.
---
Trek Domane AL 4 Disc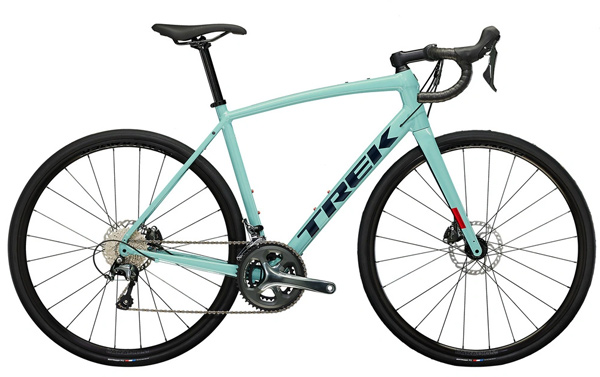 Here is another amazing bike from Trek, the Domane AL 4 Disc is a super fast road bike that is great for any kind of competitive cycling. If we compare it with the Trek 1000, then they are the same in positioning terms. This is where the similarities end though.
Since the Domane AL 4 Disc is a modern bike, it is loaded with amazing components. It features the Shimano Tiagra 2*10 (20 Speed) drivetrain which can easily handle different types of terrain. Then there is the carbon fork that is strong enough to absorb all the road vibrations but light enough to keep the user feeling relaxed and comfortable.
Riding at a fast speed is going to feel unreal, the vacuum tires with no inner tubes make sure that there is little to no drag and also allow higher tire pressure. The ergonomic aluminum frame of the Trek Domane AL 4 Disc makes it very easy to ride the bike at a fast speed.
Hows does the Trek 1000 compete against other road bikes of 2023? Let's take a look!
---
Specialized Allez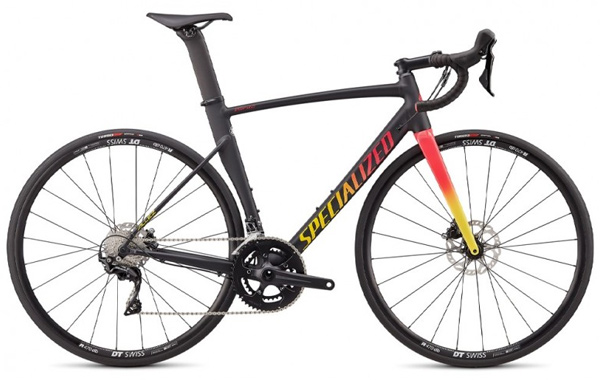 If you are on a tight budget then it doesn't get any better than the Specialized Allez. The frame is made from specialized E5 premium alloy which increases the bike's durability and performance. The bike is built in a way that allows an upright riding position, you will always feel comfortable while riding this bike.
The bike offers amazing versatility, there is enough room for mudguards and a rack. You can use the Specialized Allez for a lot of reasons, use it as a winter bike, a normal commuting bike, and a road bike. When it comes to the Trek 1000, you can also use it for different purposes. I have used both of these bikes and while the Trek 1000 is great in its own regard, it cannot match the powerful construction of the Specialized Allez which gives it a much more sporty feel.
Giant Contend SL1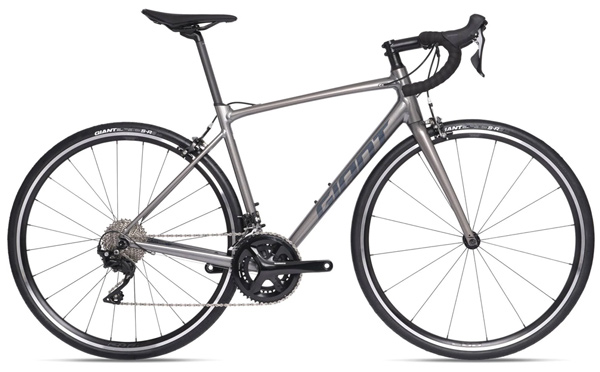 The Giant Contend SL1 is another great endurance road bike of 2023. It shares properties with the more expensive line of Giant bikes, the performance is still sleek and amazing. Constructed with an ALUXX SL-Grade alloy frame and utilizing a full carbon fork, this bike actually does wonders.
The bike also features an endurance frame geometry which provides seamless performance and comfort, users are going to love the handling of the Giant Content SL1. You can ride this bike for a longer duration without any problems. Compared directly with the Trek 1000, the Giant Content SL1 proves to be the better bike. It utilizes a full carbon fork, has amazing ride quality, and won't tire you for longer rides.
FAQs
Question: Is The Original Trek 1000 Still Available?
The vintage Trek 1000 might be very difficult to find, even if you find it, the price will be insane. You can easily get a modified version of the Trek 1000 for $400 though.
Question: How Heavy Is The Trek 1000?
The Trek 1000 isn't that much heavy as it weighs 23 lbs.
Question: Can You Customize The Trek 1000 Saddle?
The Trek 1000 features the EnerGel Lycra saddle which cannot be adjusted.
Should You Buy The Trek 1000 In 2023?
The Trek 1000 is an amazing vintage road bike but should you really buy it in 2023? It features a lightweight frame that allows for fast speed, reliable brake pads, and so much more. With that being said, this is the kind of question that only you can answer, your preferences will matter a lot here.
If you are planning on doing some commuting around town or just want leisure rides then I would definitely suggest the Trek 1000. It is filled with impressive components that compete well with modern bikes. Even similar bikes in the same price range cannot compete with the Trek 1000. The Bontrager sport crankset also does a banger job here.
On the other hand, if you are into competitive cycling then we would suggest that you go with other trek bikes, modern designs will do you good in this regard. The Trek 1000 is the kind of bike that performs really well but maintaining it can be a problem, especially since it is not easy to get old bike components. Once damaged or something else, you will have to take the Trek 1000 to your nearest bike shop for repairs or customizations.
So there you go, all your questions about the Trek 1000 have been answered. You can easily get the Trek 1000 for $300-$400 these days, not a bad price for a masterpiece vintage bike. If you have any other questions about the bike then do let us know in the comments below!
Also Read: