When talking Giant Bikes, there are many reasons Giant Bikes are popular among cyclists. They offer comparative comfort, durability, and stability. Giant bikes' standover, convenience, and performance are the primary qualities bikers look for when purchasing them.
The Giant bikes are made for almost every type of rider and ride surface. The designs of the bikes are playful, fun, and attractive.
For example, I love the Kona Bikes for their strength, attractiveness, and ease of cycling. The commonest Kona mountain bikes that you will find are the Operator, Precept, Process, Honzo, Hei Hei, Kahuna, Fire Mountain, Blast, and so on. And Kona's most loved road bikes are Jake, Esatto, Steel Road, Sutra, Rove, Dew, and so on.
Apart from being affordable, the technology of Kona bikes is excellent and durable. And if you registered as a biker with the company, you are entitled to a lifetime warranty.
Kona also produces Women's bikes as well as Kids' bikes. Cyclists have got an array of bikes to choose from. One thing that makes Kona more attractive is their affordability: Even though their bikes are top-grade, they can be bought by anyone who can spare a few hundred dollars or Euros.
Similarly, bikes manufactured by Giant Bikes are also great and popular. Most of their bikes began with lightweight aluminum frames, but their technology has changed gradually. Giant produces high-quality bikes that are at affordable prices and gives riders the opportunity to experience cycling in a new dimension.
They have advanced in both aluminum and composite engineering. In fact, Giant Bikes first introduced the affordable carbon fiber bike named the Cadex 980 C and subsequently transformed high-performance road bikes by releasing the Total Compact Road design. For mountain biking, Giant's Maestro Suspension broke a new level of performance.
It has set a new record for off-road racing and riding. Speaking from experience, it's my personal favorite. I love the extra cushioning that the suspension produces between your bike and the ground. You can go off-road riding or simply ride it on a flat surface, the performance will not disappoint. The amazing shock absorption paired with the precise handling is a must-have feature if you are a trail enthusiast like me.
Best Giant Bikes
Alright! Let me tell you about some of the best Giant bikes I have come across in my years of cycling. I have used these bikes on the road, off-road, and on every other surface:
Propel Advance SL OM
This Pro Peloton Standout is regarded as the pinnacle of Aero Road. A purported "killer in the sprints", with blue sublime overall ride quality. Team Giant-Alpecin riders Marcel Kittel and John Degenkolb have won sprints on it at the Tour de France, spring classics, and all of the world's most prestigious events.
And it's been proven through third-party wind-tunnel tests to be more aerodynamic from every angle compared to other leading aero road bikes. The stiff yet superlight Advanced SL-grade composite frame features AeroSystem Shaping Technology.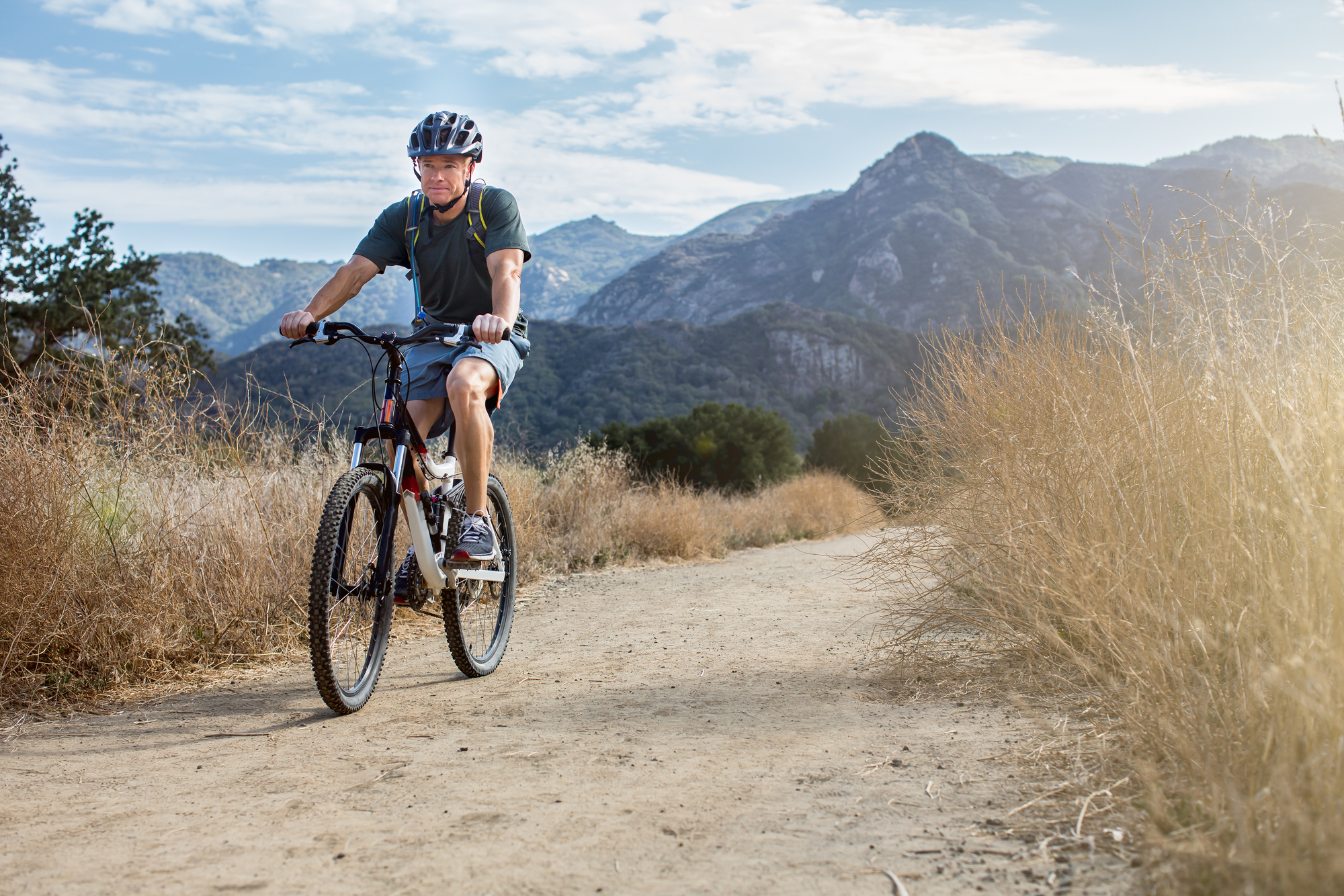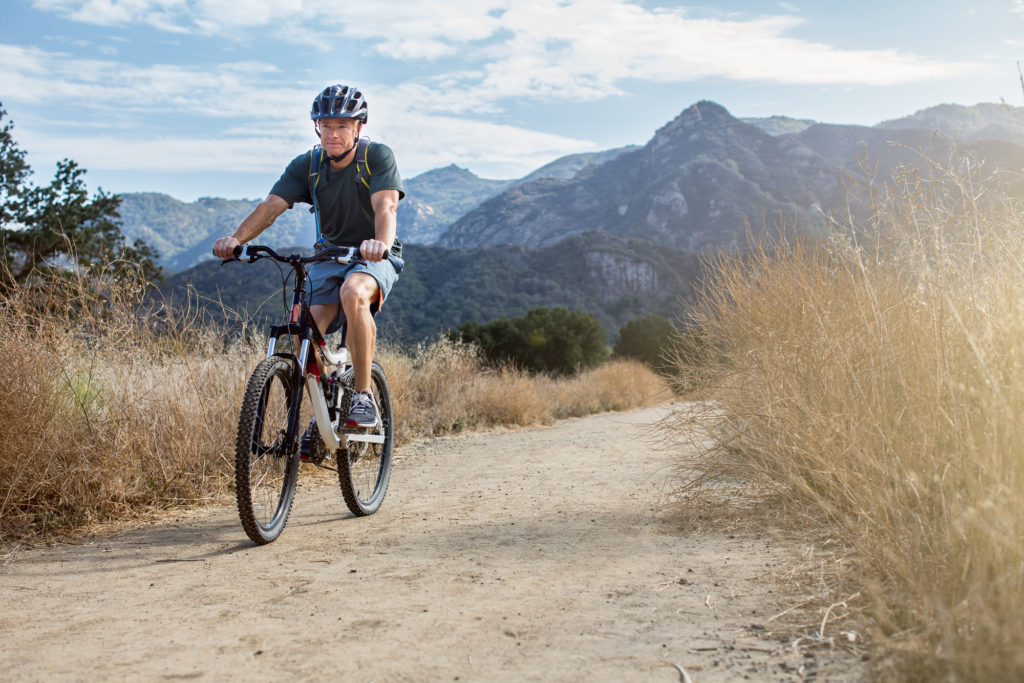 Anthem Advanced SX 27.5
This Giant Bike is built around an agile, superlight Advanced-grade composite frame with a stiff and sturdy aluminum rear triangle, this off-road dream machine does double duty. It is reportedly a fast XC racer with added confidence and control for those rough and rowdy moments on the trail.
This bike gives you the comfort of riding on any surface of your choice. A combination of its active 100mm Maestro rear suspension and a plush 120mm of front suspension gives it supreme descending capabilities that add to its climbing prowess.
If you are anxious about scaling up high mountains I would suggest you to go for Anthem Advanced SX 27.5. It is a worthwhile investment!
TCX Advanced Pro
TCX Advanced Pro is a sprint-winning bike of all time. It's my favorite Giant bike and I just cannot let it go. World Cup champion Lars van der Haar demands the best, and he has achieved many important milestones using this bike. Every little advantage counts when you're gunning for the holeshot in the most challenging cyclocross conditions.
Professionals and amateurs alike can perform wonders when riding on this bike. TCX Advanced Pro features a superlight sub-1050-gram Advanced-grade composite frame that's handcrafted with race-proven geometry and asymmetrical chainstays for optimal power transfer. The technology of this bike makes it easy to ride and its aerodynamics is just amazing.
If you are looking for a bike on the wings, literally, the speed of TCX is what you should go for.
Envie Advanced Pro
This is a proven winner with big-time race victories for female cyclists. This bike is considered to be the reigning queen of Aero road, sprint, attack, and always gets the podium. What this means is that if your priority is to win sprints or races, you don't have any other choice but Envie Advanced Pro.
This is the official bike of world champions like Pauline Ferrand-Prévot and Marianne Vos; the Envie Advanced Pro was built after years of in-depth research, development, and testing by pros including riders from the Rabobank-Liv and Liv-Plantur teams. The best way to test this bike out is to actually get on it and enjoy a speedy test-riding!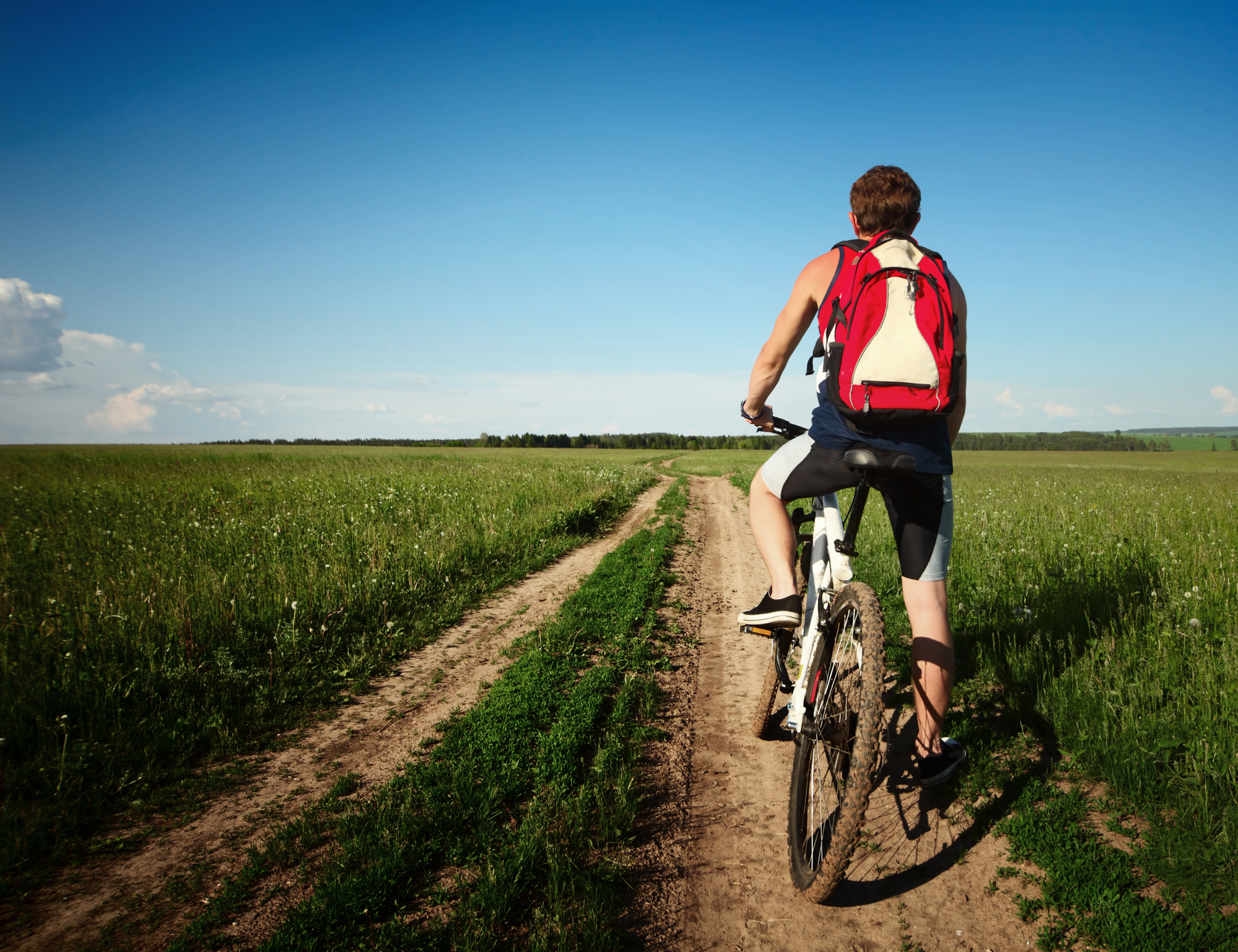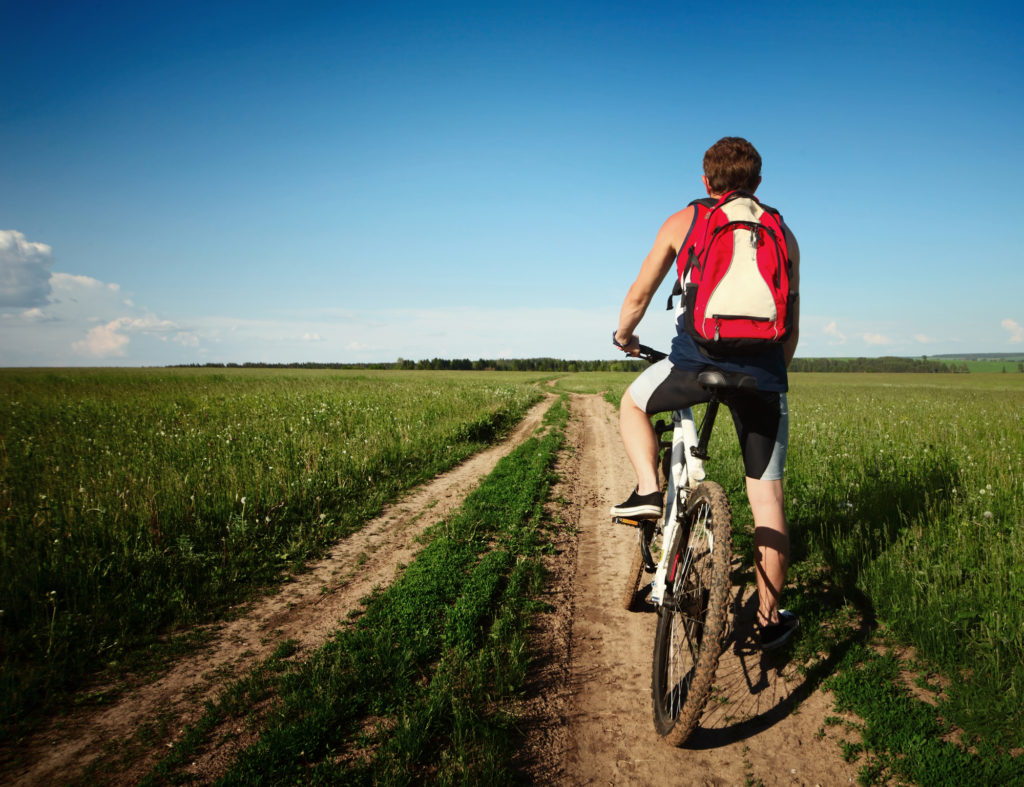 Brava SLR
You may want to buy this bike if you want to brave the elements in cyclocross races or adventurous rides. You can ride Brava SLR on any kind of surface: whether they are paved roads, mud, snow, or dirt. This superlight, women's specific cyclocross bike with disc brakes is all about performance and versatility. Its aerodynamics is great and makes riding it the most comfortable experience!
Brava SLR is an all-purpose bike: Race it during cyclocross season, commute with it in all kinds of conditions, or use it for long rides on mixed terrain. The lightweight, responsive ALUXX SLR alloy frame features an OverDrive steerer tube for precise steering. Amateur bikers also love Brava SLR!
Obsess Advanced
Are you a rider with a strong obsession with biking? Your obsession with XC Racing starts here. Your obsession is ready to tackle singletrack with precision and agility. This elite-level XC race bike is the world's first women's specific composite hardtail with 27.5-inch wheels.
No matter your biking experience, Obsess Advanced will surely add more excitement to your cycling experience. The frame is handcrafted with Advanced-grade composite frame material and purposefully engineered to maximize the advantages of 27.5. This choice of elite XC racers is famous cyclists like Pauline Ferrand Prévot and Marianne Vos. Come to think of it: Obsess is light, technically agile, and maneuverable, yet stable on technical trails.
Turn it whichever way you desire and you are right on the track to give yourself a satisfactory cycling feeling!
TCR espoir 24
This bike is for young people, but its features are clones of the adult bike category. With drop bars, 24-inch wheels, and ergonomic components designed around smaller bodies, the TCR Espoir is the perfect first-road bike for young riders.
This bike runs perfectly on any kind of surface and its aerodynamics is one of the best in young people's bike industry. If you are preparing your child for future adult races, buy him/her a TCR. It is an investment that you will never regret in the future. TCR's sleekness and speed make it popular among young riders.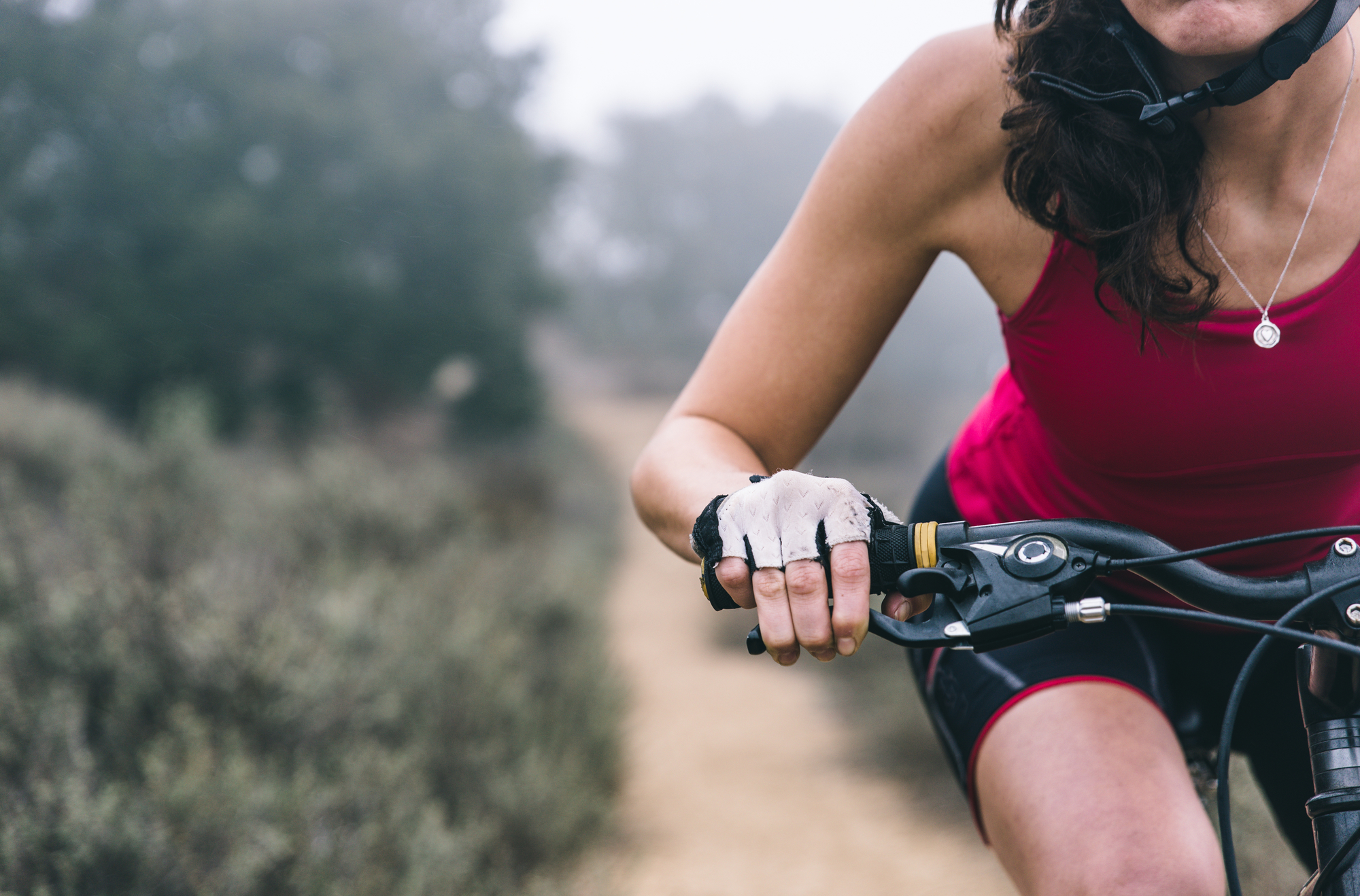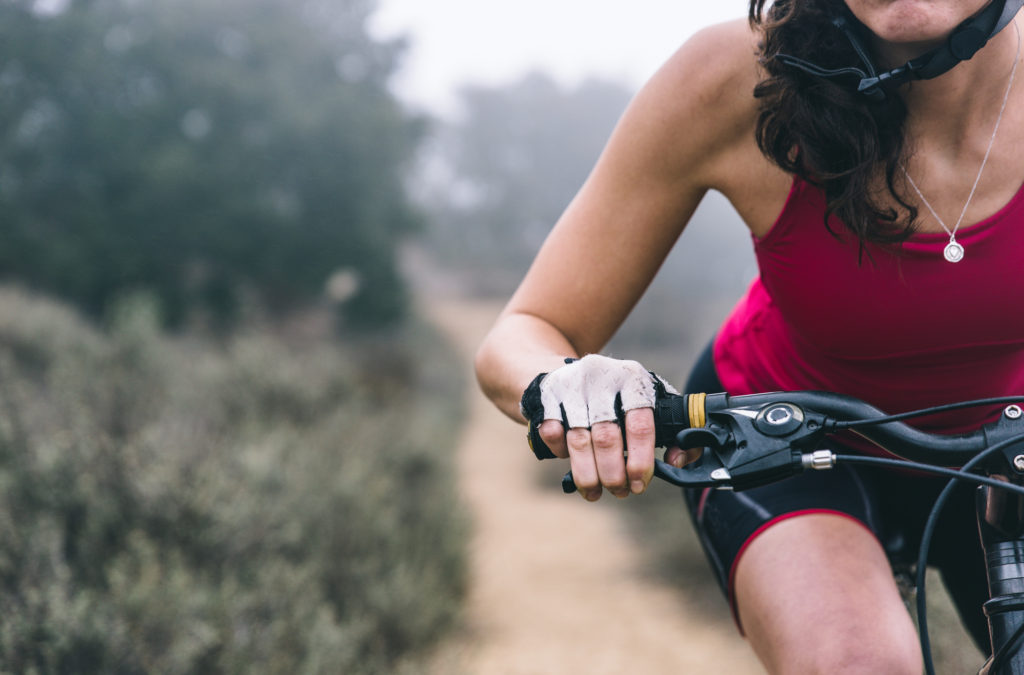 GFR
GFR is another great bike for young people manufactured by Giant Bikes. With its admirable dialed-in geometry, lightweight aluminum frame, and tough components, GFR is designed to help young BMX riders get rolling—and to grow with each rider as his skills advance. It doesn't matter what kind of surface the bike will be ridden on, it provides real satisfaction and fun.
XTC SL
This bike is inspired by a favorite in Giant's adult mountain bike family. In fact, XTC SL Jr. is designed to usher young trail riders from their kid's bike days toward more advanced adventures in the dirt. You can perceive this bike as a preparatory machine for young people that will later mount on adult-category bikes in the near future.
This bike can be used for family outings and also for a first race. One great thing about XTC is that it features a lightweight ALUXX aluminum frame, fast-rolling 24-inch wheels, front suspension, and disc brakes. This bike is a worthy trail companion and it is a machine that nurtures young riders into becoming a formidable future race and sprint winners.
Like all Giant Bikes' products, its aerodynamics and speed facilitate its motion and increase its performance!
How To Choose Your Giant Bike
Before you go on a Giant bike hunt, there are some important things that you must consider before buying one. Trust me, I have learned these things from trial and error.
Here are some important things to consider before choosing a particular giant bike:
Biking Purpose
Are you going to use your giant bike for races or sprints? Go for the bike that has the features like narrow wheels/tires, high pressure, good aerodynamics, and so on. If your plan is to use your bike to climb mountains, I would advise you to go for bikes that are made of steel, have both rim and disc brakes, and have front and rear suspension and shifting gears.
Why it is important to choose the most appropriate bike for you is to fulfill your primary goal for biking. Purchasing the wrong bike type won't only derail your cycling purpose but it will also make you hate cycling altogether.
Pricing
Each giant bike has its special price; these prices range from a couple of hundred dollars/Euros to up to 10,000 dollars or Euros. You should buy a bike that is comfortable and affordable. Do not overspend when purchasing a bike, or else you might regret making such a decision in the near future. If you like, you may decide to buy a discount or a used bike that is still in good condition and may be used for many years.
You can buy your bike online or go in person to a bike shop nearby. I always support the idea of appearing physically at a bike shop because it provides a unique opportunity to see your bike dealer face-to-face and push for a better bargain. It is also believed that physical bike dealers can offer guarantees about how to maintain one's bike in case there is an unexpected accident.
Whichever way you choose, just make sure you are buying something that won't stretch your budget and push you down the lane of worrying instead of enjoying your bike.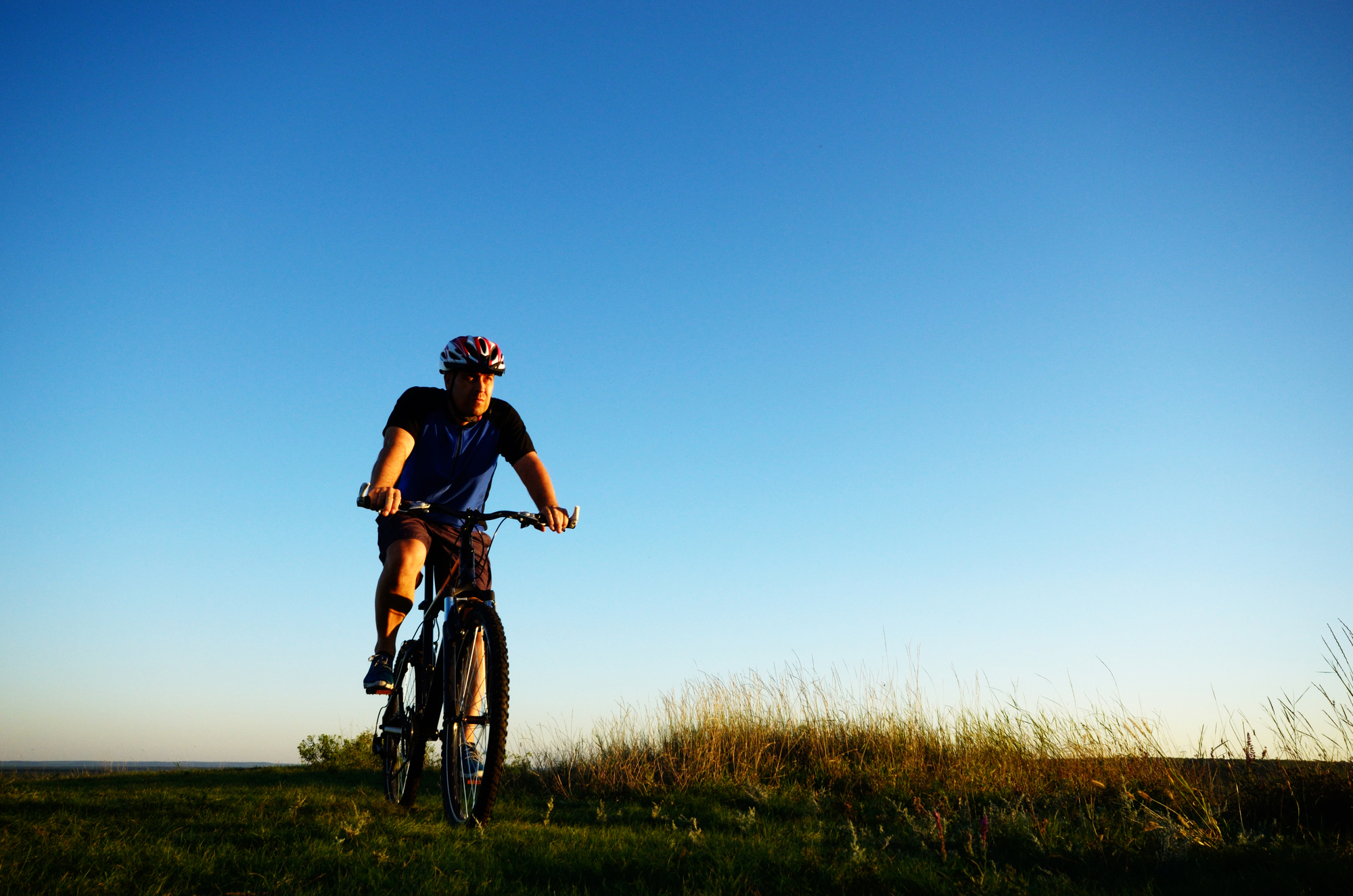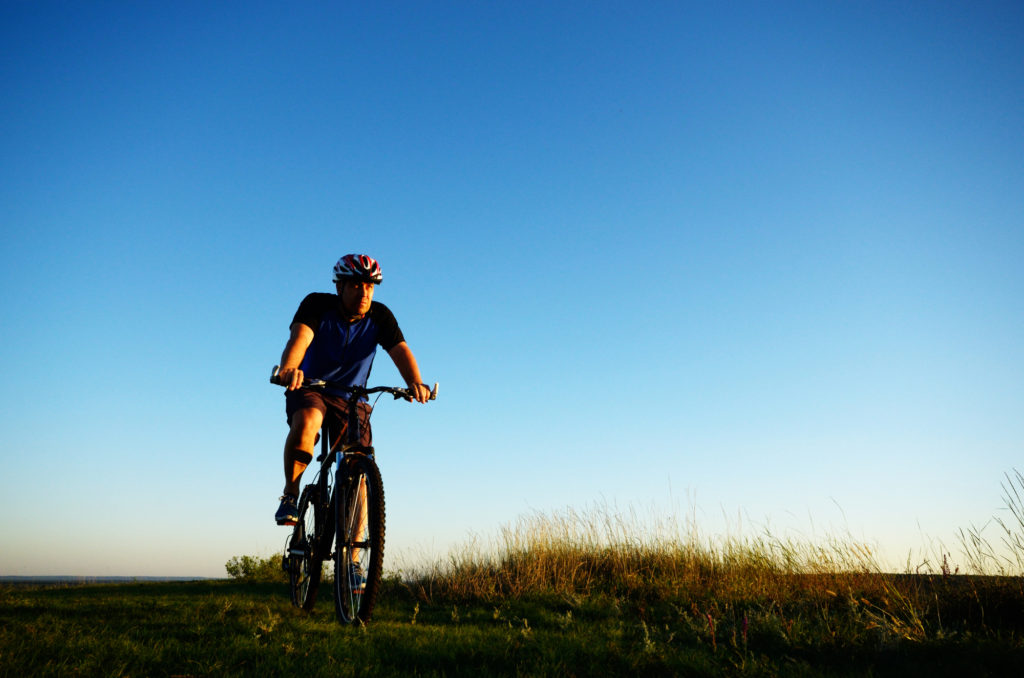 Maintenance
Giant bikes are adventure and fun-seeking machines: They can be put through all unimaginable situations—mud, dirt, rough roads, mountains, and swamps. So, you should expect your bike to break down someday.
The best approach, in my opinion, for avoiding spending a lot on maintaining your bike is to choose a very strong one that possesses enviable features. And getting a bike with all-year-round warranties can also lift the burden of repairing or maintaining your bike.
However, if your bike is a used or discounted one, you should truly set apart some money for repairing it in case it breaks down unexpectedly. If you fail to set apart a maintenance budget, you may lose your bike for a while when it eventually breaks down.
Insurance
Since most of the giant bikes are a little expensive (that is, the strongest and the most popular brands are expensive), make sure you obtain insurance for your bike. In spite of the length of warranties, you may have gotten from your bike dealer, you can still save some money from repairing your bike by signing up for an insurance policy. I do this always whenever I buy an expensive bike. It takes off the pressure from your mind while you are riding your bike.
Like every other bike insurance, you are entitled to some claims whenever your bike has an accident. The amount from the claims may be substantial enough to completely offset the cost of maintaining your bike. This is a wise move since you don't have to stretch your monthly budget to deal with the unexpected expenses of fixing a damaged bike.
Irrespective of the nature of the accident, the insurance claims may help you procure new and better bike parts that will considerably strengthen your bike.
Community
Join the community of giant bike riders in your locality. This will keep you abreast of the latest information in the Giant biking industry. You can learn about the newest methods of maintaining your bike; you can also grab information about some high-paying races if you are into sprinting.
More so, the community can also establish a kind of culture that can socially bring giant bikers together and hold periodic meetings to socialize and share ideas about cycling. In my early cycling days, I learned a lot of things from the biking community. Some cyclists even helped me out, going out of their way to solve my cycling problem and today, I try to do the same for anyone I meet who is struggling with their cycling journey.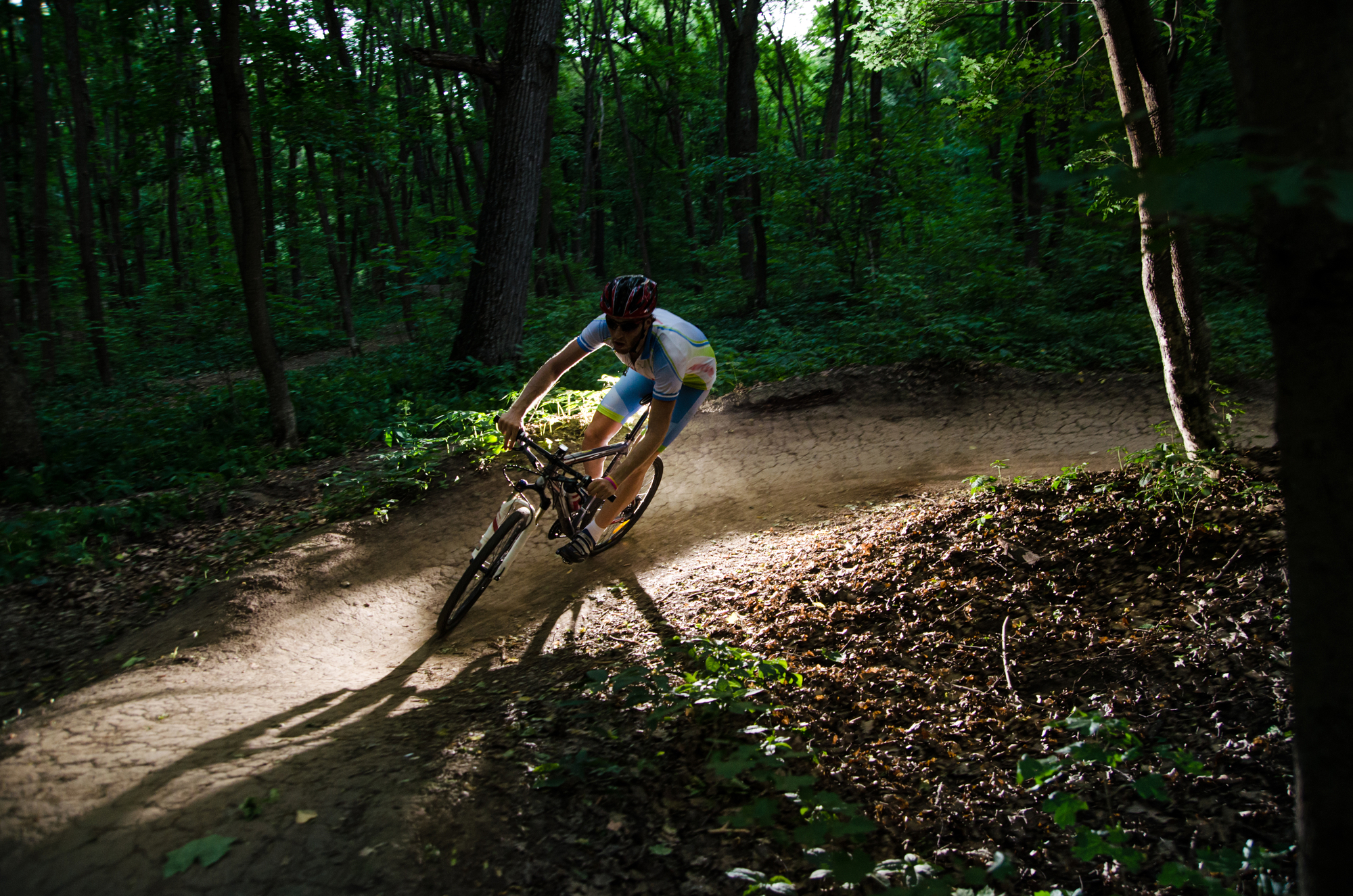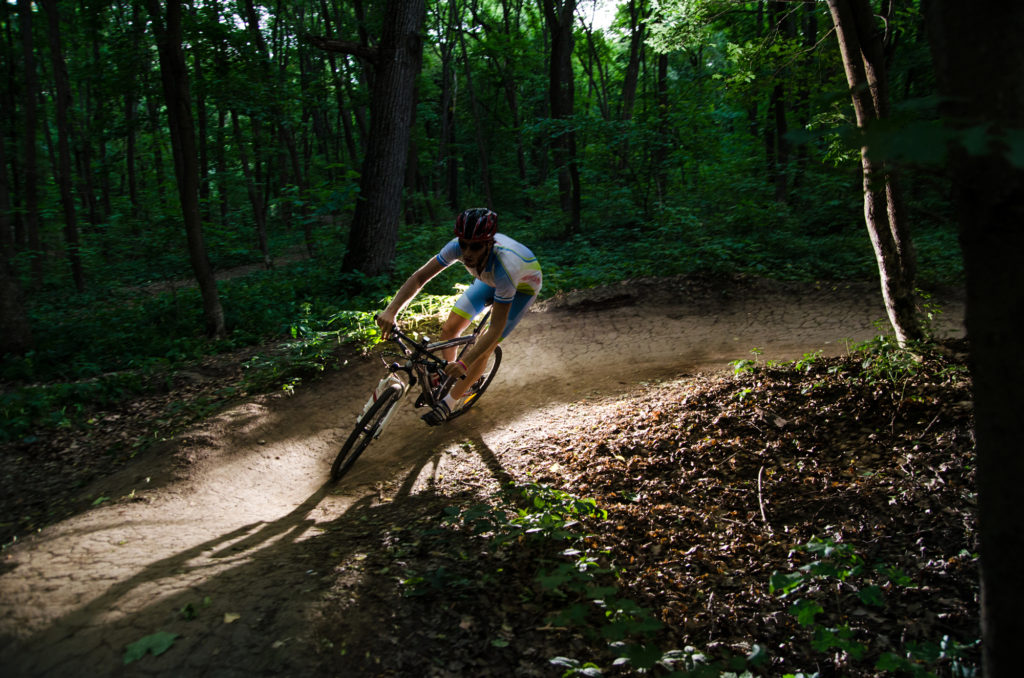 Freebies
Explore all the freebies offered by your giant bike brands. Take for instance, Kona Bikes gives all its registered bikers a lifetime warranty, meaning that you are eligible for a cheap or free repair when your bike suddenly develops any problem. Other freebies may include receiving up-to-date information about your current bike or the introduction of a new type of bike you may be interested in.
You can also learn about the changes in Giant bike racing or sprinting. Having firsthand access to the latest information about your bike brand is priceless and may save you countless of times that you would have spent on such important information.
So, sign up for your bike manufacturer's email or mailing list. Request for their newsletter and do not forget to access their website every now and then.
Bike Maintenance Tips
The simple fact that your bike is strong and possesses great features doesn't mean you should ride it roughly. More than 65 percent of giant bikes actually get destroyed from the misconception that they are strong enough to endure any circumstances.
Analyze Your Terrain
Analyze the terrain on which you will be riding your bike and understand how to ride comfortably on it. You may not need to worry about this issue if you have previously decided to choose the most suitable bike for the terrain or surface on which you will be riding your bike.
Do Not Ride A Damaged Bike
Another issue of major concern is that some bikers have the habit of riding on damaged bikes instead of taking them out for repair. This is typically a bad habit. The next thing you should do when your bike has an accident is to immediately take it to your bike dealer or an independent bike repairer shop where they will help you fix it in a jiffy.
Perform Regular Maintenance Checks
Never destroy the bike you have purchased with your hard earned money by continuing to use it after it may have been slightly damaged. This advice also goes for cyclists that are involved in a race. Do not continue to use your damaged bike in a race because of the fear you may become the last cyclist in the race.
Conclusion
Giant bikes have been around for a long time now and they surely are a perfect example of value for money. Remember, choose the bike that matches all your riding needs and you will be good to go.
Also Read