When life gets boring, we seek electrification to spice things up, the same can be said about the cycling industry. The Giant Revolt E+ is the spice that we were looking for, and it will surely spice up your bike inventory. The famous Revolt series from Giant are titans which are crushing every kind of competition there is, each and every bike in that series is dominant over the other.
What Makes The Revolt Series Special?
Whenever a bike manufacturer unleashes a certain brand or even a bike series they put a label of exclusivity on it, something their bike does that none other in the market can compete with.
The Revolt Series has something like that too, they completely destroy gravel, road, and trail paths like none other. It is a sight to behold, trust me, I have ridden a few good bikes in that series and I have never been happier.
The series has been so successful that now they have added another product to it, which offers grander adventures. We present to you: Giant Revolt E+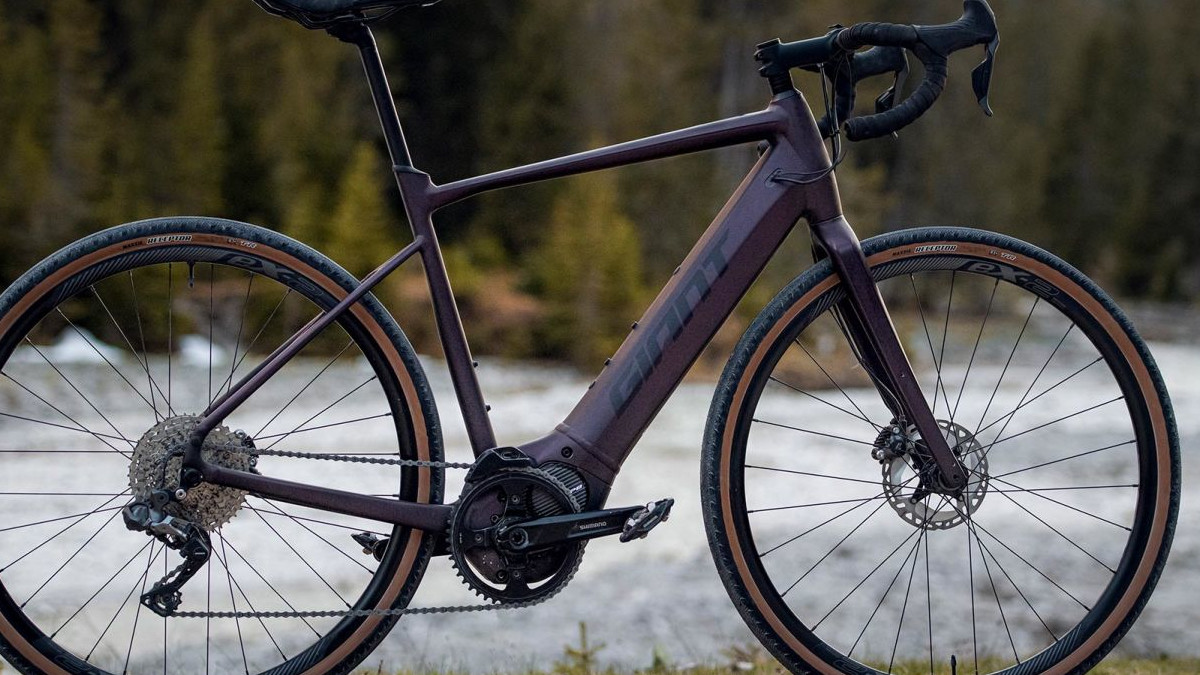 The Giant Revolt E+: Electrifying Adventures Await
We all know that all the bikes from the Revolt series are gravel crushers, these types of bikes have different types of geometry, and handling, the whole experience is something else. Now, combine all of that with an engine and battery power, and you get the Revolt E+.
Gravel bikes are growing in popularity because of their nature, they can run well on any kind of terrain, and this is something that is very attractive to riders. Although this is not all that is special about the gravel bikes, they offer adrenaline and comfort like none other.
Imagine riding the Revolt E+, you are going as fast as you can with the speed of 30-35 miles. You are trying to hold your footing against the pebbles that keep on shifting, sometimes you are riding downhill while at times you are climbing hills. This is something that riders pay big bucks for, just wait till you try out the Revolt E+.
What Makes The Revolt E+ Special?
Whenever a new bike is introduced, customers ask the question- What makes this one special? We also asked this when the Revolt E+ came to our doorstep. The magical components that make this one stand out are the electronics and construction.
There are a few bikes like the Revolt E+ that are fitted with the SyncDrive Pro motor and a powerful 500-watt-hour integrated removable battery. On a full charge, this killer machine can offer you around 99 miles which are just stellar.
Shimano is also the reason behind this powerhouse of a machine, the gearing is very smooth. The motor installed in this bike is also the Shimano EP8, this guarantees that all of your adventures are going to be seamless and relaxing.
Since this is a gravel bike, you can easily carry a good amount of cargo with you without the worry of slowing down. You can even carry extra cargo if you wanted to do that, all of these features come with no extra charge. There are fenders installed to protect the users of this bike from debris and mud, this is a very good thought from Giant.
You will also notice that the E+ has plenty of mounts installed, all of this will fuel your adventure ideas. You can carry a backpack with you, ride for a few hours and camp under the shiny sky at night, take in the view and then depart home the next morning.
What About The Price?
This is one of the High-Tier E-Bikes in the market, it is priced at $5,500. This is a hefty price to pay but think of all the adventures that you will be having. Those nights at camp and the adrenaline pumping into your body, this is priceless!
If you manage to find the Revolt E+ in the market currently then do let us know, we can't seem to find out more. Have fun cycling out there and take care! For more information on Giant Revolt E+, click here.
Also Read: Trek Presents Its Own Version Of Cheap Thrills: The 2023 FX Sport 4
Featured Image Via Giant Bikes
---