Since bikes have become one of the most famous and favored modes of transport, you can now have a bike for every activity. There are bikes for every type of surface, distance, profile, and even every day of the week, this is surely the age of bikes. With that being said, we are going to discuss a new and exciting category, known as "Gravel". These bikes are for the adventure types and can handle everything thrown at them, let's discuss what makes them truly special and why they require your attention!
It might have come to your attention that the popularity of Gravel Bikes has only exploded in the past couple of months. These bikes offer versatility like none other and actually encourage riders to try something wild and adventurous.
If you are an everyday rider then you are actually going to gain a lot of Gravel Bikes, these bikes will allow you to complete your daily tasks with the freedom to try something new on the side, it really opens up new cycling experiences. These bikes can really handle the rough stuff without the occurrence of any kind of accidents.
Key Takeaways:
Gravel bikes are designed for cycling off-road on a variety of terrain, including dirt, gravel, and singletrack trails.
It is a hybrid of a road bike and a mountain bike, with features that make it suitable for long distance rides on rough terrain, including wider tires with tread patterns, relaxed geometry, and a variety of gears.
Gravel bikes are often equipped with accessories, such as fenders and racks, to make them suitable for touring and bikepacking.
Now that we have your full attention, let's discuss what Gravel Bikes really are!
What Are Gravel Bikes?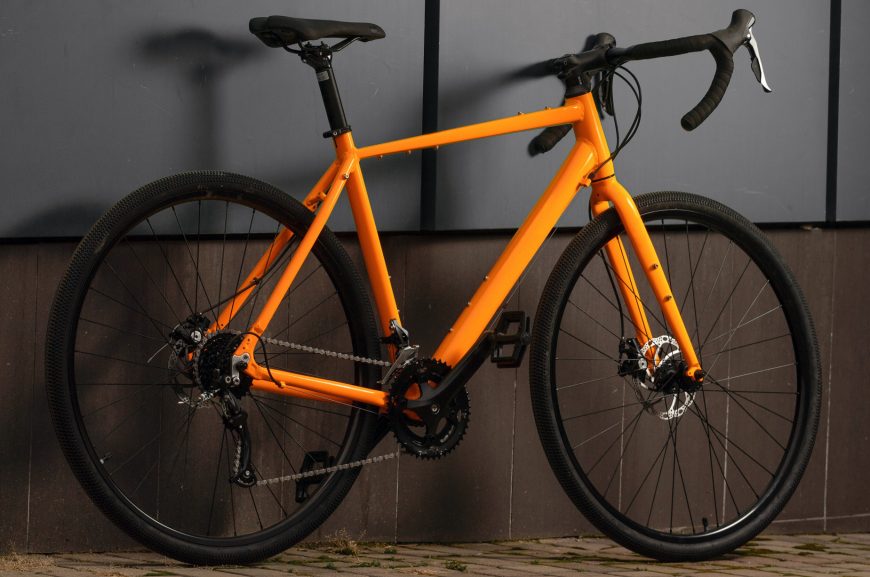 Gravel Bikes are all around us, but in order to enjoy them we must first understand them, and see how they function. These are drop-bar bikes that are made to handle every kind of surface, they actually encourage you to go off the regular path.
Since they have drop handlebars and sporty geometry they allow you to enjoy both on and off-road adventures. You can easily make great progress on the road but with the extra wide tires, stable handling, and lowered gearing, you can also ride off-road without any kind of risk.
Opening Up New Adventures
As these bikes are made for multi-terrain expeditions, it becomes very easy and fun to link gravel routes that you haven't tried before. Think of it as a new area to explore in a video game, this kind of feeling is truly special. Once you become an expert with these types of bikes, you can enjoy new sections of gravel roads, trails, forest tracks, and so much more.
There is another popular thing that you can try: You can go on a multi-day bikepacking adventure on your new Gravel Bike. Many people are doing it, trust me, it is a great way to relax from the hurdles of our daily lives.
Different Models, Different Purposes
Like any other kind of bike, gravel bikes are also going to differ since they come from different manufacturers. These different models of Gravel bikes will then have different purposes and specific unique abilities that they offer. There will be Gravel bikes that actually resemble road bikes, both by the performance standards and their looks. Then there will be some that look and feel like mountain bikes. Manufacturers will always find new ways to surprise and provide a novel way to ride, and that is truly exciting.
At the end of the day, only you will be able to choose the right kind of Gravel Bike for yourself. Decide what kind of riding you plan to do and then get that kind of Gravel Bike, simple as that!
Related: Gravel Bike Size Guide and Chart
Let's discuss the construction of Gravel Bikes, how they are built and what makes them so mighty!
Gravel Bikes: Dissecting Their Construction
Since you are here to know everything about Gravel Bikes, it would be a good addition to discuss their construction.
Frame Material
Gravel Bikes are just like any other type of bike, and their frames are made from different kinds of materials. You will mostly see bikes that have an aluminum or carbon frame since these are the common materials. Then there are Gravel Bikes that are made from titanium and steel, we will discuss them later on.
Aluminum is the most common frame material for Gravel Bikes, they are affordable, lightweight, and also durable. Almost all the budget gravel bikes would have an aluminum construction, they offer the most value for your money and the performance is great too.
Then there are bike frames that are made from carbon, these are even lighter than aluminum but are costly. Carbon allows for more customization than aluminum, they can be fine-tuned for either comfort or stiffness. Aerodynamic tube shapes also work really well with carbon, you will see a lot of Aero Gravel Bikes that have a carbon frame.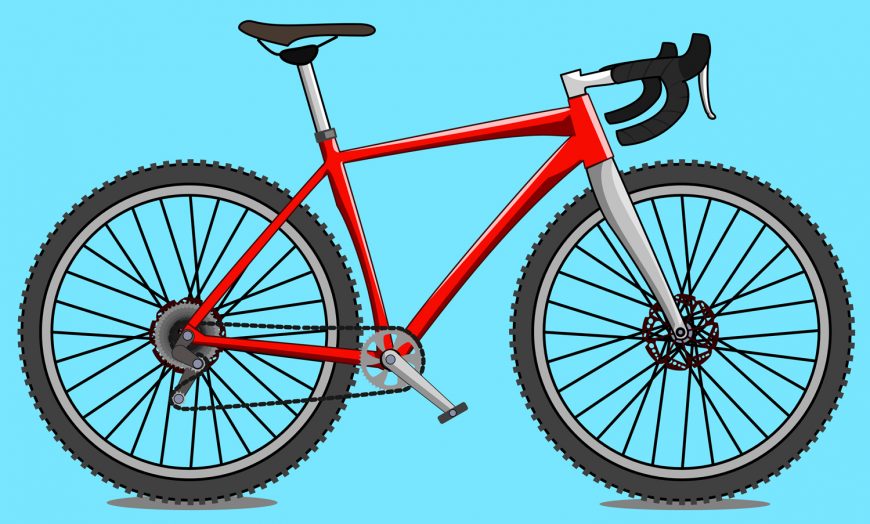 The Geometry
Gravel Bikes have a sporty geometry, but how does that actually work? They may look like everyday conventional bikes, but they are actually so much more than that. Their Special geometry allows them to perform better off-road, and the user gets to enjoy better handling and control. These bikes have a longer wheelbase and frames/forks have slacker angles.
Since we are actually discussing their geometry, a gravel bike gives you a better upright riding position than a road bike. The cherry on the top is their shorter reach and long headtubes, really, these bikes are too much fun!
If you are planning long rides then the best kind of bike for that is Gravel, these bikes also let you shift your weight around which is necessary for tackling dangers on the road and descents.
The geometry of a gravel bike is built to handle a lot of abuse, and it is sturdier than the geometry of other bikes. Let's take a look at the frame tubes, they are actually shaped to provide more cushion to the bike. There are curved and flattened sections in the chainstays and seatstays of the bike that help with saddle comfort, the structure of these bikes is truly remarkable.
One of the most important pieces of advice that we give to our readers is to look out for the terrain they will be riding their gravel bikes on. We often say to choose the type of ride but it is also essential to choose the right type of terrain for your bike. Gravel bikes are built in a way that they can handle everything but we would still advise you to practice caution!
If you will be riding mostly on roads with some off-road adventures then we would suggest that you go for gravel bikes that function like road bikes. Similarly, if you are only planning off-road riding then choose gravel bikes with geometry similar to mountain bikes.
The Tires
Gravel Bikes also have tires that just stand out from the crowd. These bikes have much more tire clearance and they can actually be fitted with bigger tires, which changes the flow of power. Since gravel bike tires have extra volume, they can run lower pressures (40psi or less), which allows more traction and comfort on uneven terrain.
Choosing the right kind of tires literally changes how your bike will perform, the same goes for gravel bikes. All tires will have a tread pattern, but the amount of tread will depend on you. Planning on riding on dry trails, then you will only need tires with a diamond tread. For winter tracks, aggressive patterns are recommended, these allow for better traction and reinforced grip.
Go for tires that are puncture-resistant, have good rolling resistance, and reinforced grip.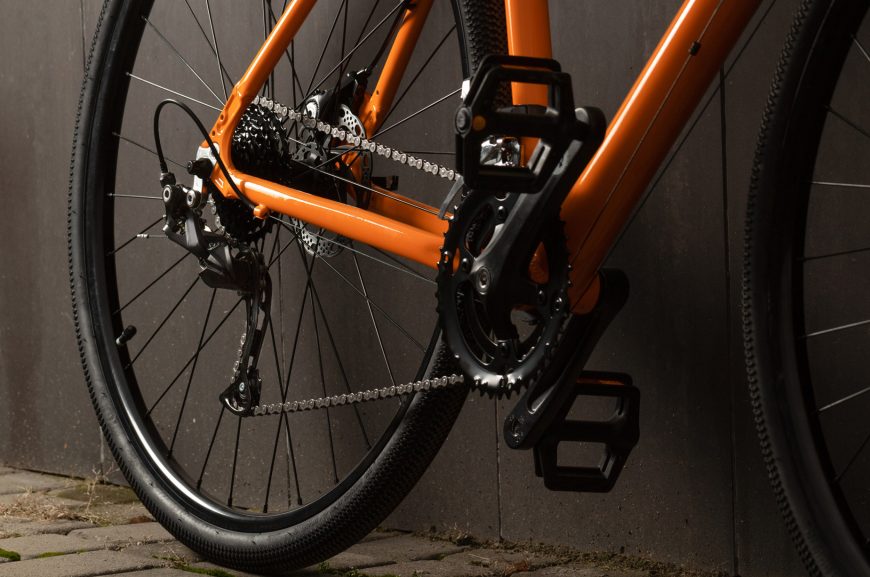 The Wheels
Gravel bike wheels come in different sizes like 650b and 700c, although 700c is the most common type of wheels. Many people still go for the 650b option, this is because they are more open to customization. The 650b wheels have a smaller diameter and can be slotted with wider tires that allow better traction.
That being said, there are more tire options for 700c wheels. You can go with either option, whichever suits you the best!
Disc Brakes
You might have seen that all the latest road bikes are fitted with disc brakes, the same is happening with gravel bikes. Even cheaper gravel bikes will be installed with mechanical disc brakes, why is that?
Disc brakes are very consistent with their exceptional performance, they are effective and work in every kind of condition. All of these attributes make them the best fit for gravel bikes.
The Gearing System
It is time to address the elephant in the room, and in the case of gravel bikes, we mean the gearing system. Lower gears are necessary for off-road adventures, they help in tackling steep climbs and tricky terrain. When riding on loose surfaces, your grip is reduced which doesn't allow you to get off the saddle that easily. This becomes a really big problem while climbing, in this situation it is necessary to spin up the gradient.
Thankfully for us, the modern gravel bikes come with gravel-specific gearing systems. SRAM, Shimano, and Campagnolo are offering the required drivetrain options, do check them out!
Gearing is necessary, that much we know but you will have to choose between a 1x setup (single front chainring) and a 2x setup (two chainrings on a double crankset). Which one should you choose? Well, that depends entirely on you!
With new bike parts rolling out almost every month, super-compact chainsets are becoming common on 2x gravel cranksets and that is all for the better. This actually reduces the size of chainrings, to 48-31t and 46/30t. Tough climbs actually become doable when you pair these chainrings with 11-32t or 11-34t cassettes.
If you are planning on focusing on gravel riding then the best choice for you would be single-ring groupsets.
What About The Accessories?
Another great thing about gravel bikes is that they are built for customization, you will find them loaded with mounts for accessories and cargo.
The mounting points will come with bolts that you can use to either hold bottles or a tool keg, whatever works for you.
What Are The Features That Make Them Special?
Gravel bikes have a lot of defining features but let us point out some of them that stand out. These bikes have bars that extend to the drops, this is a very common feature. Having this kind of construction allows them to have better handling and control off-road.
These bikes have bars with a shallow drop, which is a good feature since you don't have to reach too far down. This creates ease of usage, something gravel bikes are actually known for.
Higher-quality gravel bikes will also come fitted with a dropper seat post, a perfect component if you want to have wild adventures. Another great aspect of gravel bikes is their suspension features, almost all of these bikes will have suspension forks built into the frameset.
What Are Electric Gravel Bikes?
Since Electric Bikes have taken over the world, thanks to their accessibility and wonderful performance, we can't help but wonder: Are there electric gravel bikes?
Yes, there are electric gravel bikes and some of them are just marvelous creations from acclaimed bike manufacturers. What can you expect from e-gravel bikes though? These bikes actually provide much-needed electric assistance while pedaling. This feature comes really handy when you are tackling tricky climbs, it gives you more control and stability.
The type of motor in these bikes will decide the level of pedal assistance you will get. Of course, let's not forget about the battery, a bigger and more powerful battery will do wonders for you in the long run.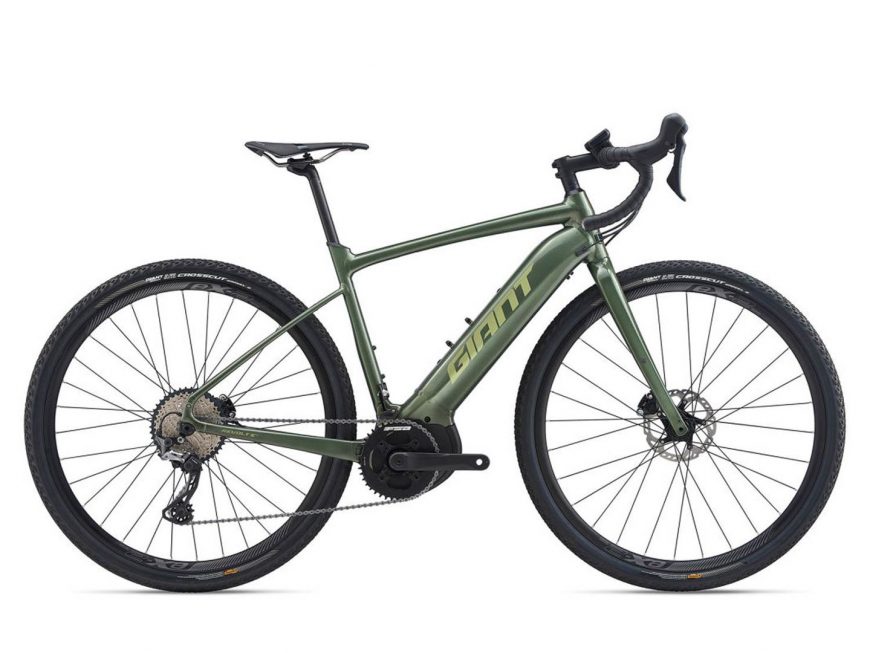 Gravel Bikes vs. Other Bikes
Gravel Bikes are great, but how do they fare against other bikes? Let's compare gravel bikes with other popular bike categories!
Gravel Bikes vs. Road Bikes
Many of us thought that gravel bikes are identical to road bikes, this is correct to an extent but the geometry of gravel bikes is actually less aggressive when compared to a road bike. Gravel bikes actually offer a much more upright riding position, this relaxes the rider and gives more comfort and stability.
Gravel bikes can also be fitted with wider tires, while road bikes cannot have that kind of leisure. Sure, road bikes are fast but gravel bikes aren't slow either. Although if you plan on riding only on the tarmac, then there is nothing that can beat the speed and efficiency of a road bike.
Gravel Bikes vs. Mountain Bikes
Gravel Bikes and Mountain Bikes are similar in many ways, they share a lot of interesting features. Both of these bikes have geometries that focus on stability, comfort, and suspension features. Another aspect common between these two bikes is their support of tubeless tires and wide-range gearing systems.
With that being said, gravel bikes are fitted with drop bars and have much more aggressive gearing, all of this makes them more enjoyable on technical off-road terrains.
Mountain Bikes excel in one regard though, their suspension systems are far more effective than you will see in most gravel bikes. Mountain bikes are king if you want to venture deep into the off-road terrains but for light-terrain, gravel bikes do a spectacular job!
Gravel Bikes vs. Hybrid Bikes
Gravel Bikes and Hybrid Bikes also have similar features, like wider tires, and lower gears. One main component which is different between these two bikes is the handlebars, gravel bikes have drop bars whereas hybrid bikes have flat handlebars.
Hybrid bikes are focused on on-road use and for commutes, which is why their tires don't have that many aggressive tread patterns. These bikes don't have that much clearance in their frames, you can still install mudguards though.
Although if you are looking for bikes that excel in off-road terrains, then your best bet is going to be gravel bikes.
Gravel Bikes vs. Cyclocross Bikes
Cyclocross bikes and Gravel bikes are more alike than you think, wider tires, lower gearing, and bigger clearing, both of them have it? Since they are so much similar, how are they actually different?
Gravel Bikes are focused on endurance riding, whereas cyclocross bikes are for intense racing. If you choose a cyclocross bike over a gravel bike then you probably want a bike with faster handling and aggressive geometry. As cyclocross bikes are built for the racecourse, they help the rider in accelerating faster and steer around tight obstacles but for a limited time.
With gravel bikes, you can be comfortable all day and have a gravel-riding epic adventure! Both of these bikes are great, you just have to go with your own preferences.
Watch Why A Gravel Bike Is The Only Bike You'll Ever Need!
Feast your eyes on this informative video, where all the benefits and unique aspects of gravel bikes are explained!
Recap
Gravel Bikes are great for multiple reasons, they allow you to be different and open up new adventures. This bike category has become so much popular that almost all bike manufacturers are launching their own versions, full of unique aspects.
Armed with the right components and spectacular features, this is the only bike that you will ever need. If you have any other questions about gravel bikes then do let us know in the comments below!
Also Read: