You might have tried a lot of fat tire bikes but you have never tried anything like the Trek Farley 9 Winter Edition. With their newest edition to the Farley lineup, Trek has once again proved that they are the masters of innovation when it comes to bicycles. As the name suggests, the Trek Farley 9 is made for only one thing: Conquering snow and becoming the ultimate winter machine. Let's see how the bike actually fares out!
What Makes The Farley 9 Winter Edition (WE) Unique?
The Farley lineup is undoubtedly different from the rest of the Trek portfolio but there is still some resemblance, and we have all the love for Trek because of the newest addition. These little monsters are made for hardcore off-road adventures and exploration, if you want that, you know exactly where to look. The Trek WE lineup is made to accommodate your exploration needs, they are still built around the same concept but are now more powerful than ever and are installed with fat tires.
This isn't where the uniqueness ends though, Trek is now using "extra-wide" tires with a 4.5 in cross-section. How does this affect performance? These tires make sure that traction is great on every kind of surface, especially snow!
You might be thinking a lot about fat tires now, and why shouldn't you? Every manufacturer in the industry is using these tires. They are mainly known for their astounding capability and unmatched comfort. Fat tire bikes usually don't have suspension, and that's okay. We mentioned above that there are 4.5 inches of space between the space and rim, which makes rides plusher than usual.
Did you know that fat tires are usually more elastic than MTB tires? Although being elastic is fine, there is a downside that we need to discuss with you. As these tires are softer, they are easier to pop and hence you will encounter a flat tire frequently. There's no need to worry though, some amazing manufacturers like Trek apply an array of different materials and weave patterns when creating these tires. This makes sure that you don't get stranded, so relax!
The softness of these tires isn't all bad, a softer pressure actually allows the tire to relax more than usual. When the tires relax more, it creates a larger contact patch. Although this isn't appreciated in the cycling world, this is actually the main reason these bikes are so effective against snow and sand. You won't experience a flat tire in these terrains so there is nothing to worry about. The carbon fiber front fork also does wonders for your comfort, the fork does a great job of eliminating the vibrations and shocks you could experience during your rides.
Jumping Onboard The Bikepacking Craze
Just like the other manufacturers, Trek has also devoted itself to the bikepacking craze, and we love it! More companies need to do this, they need to be on the fun side, and this makes their bikes sell like crazy. The Trek Farley 9 has a reinforced frame that is included with mounts all over the main triangle. This isn't all, the fork and seat stay can also take cargo racks. Actually, one of the best things about the Trek Farley 9 WE are that all the racks and cargo bags are added as a bonus.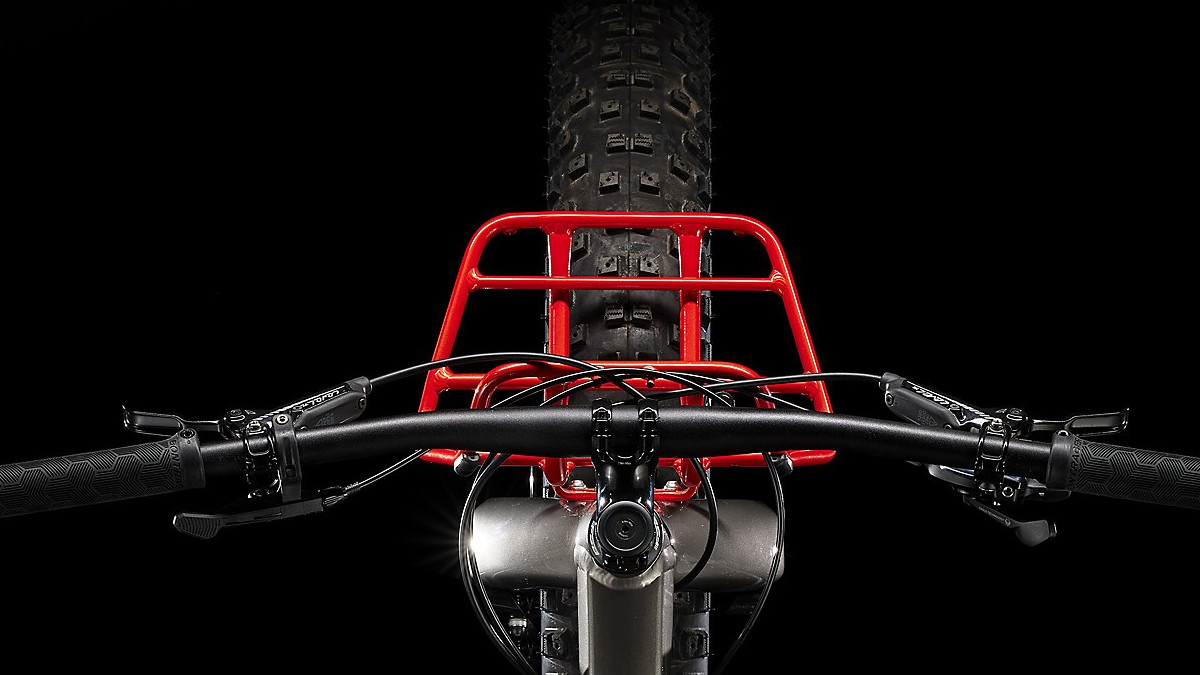 Drivetrain and Other Components
For maximum performance, Trek has installed an SRAM drivetrain on this bad boy. This makes it very easy to transfer power to the rear wheel. In the front of the bike, you will see an X1 1000 Eagle ring with 30T paired with an NX Eagle chain over a PG-1230 cassette with 11-50T. Enough with the technical bits, what does all of this mean though? This bike is on par with a powerful MTB capable enough of conquering any type of terrain and even flying downhill.
There are also some bonus components that riders will get to enjoy: a dropper post is installed, and the bike is also installed with CenterLine brakes (160mm). You can also opt for the 180mm (7.1) rotors option.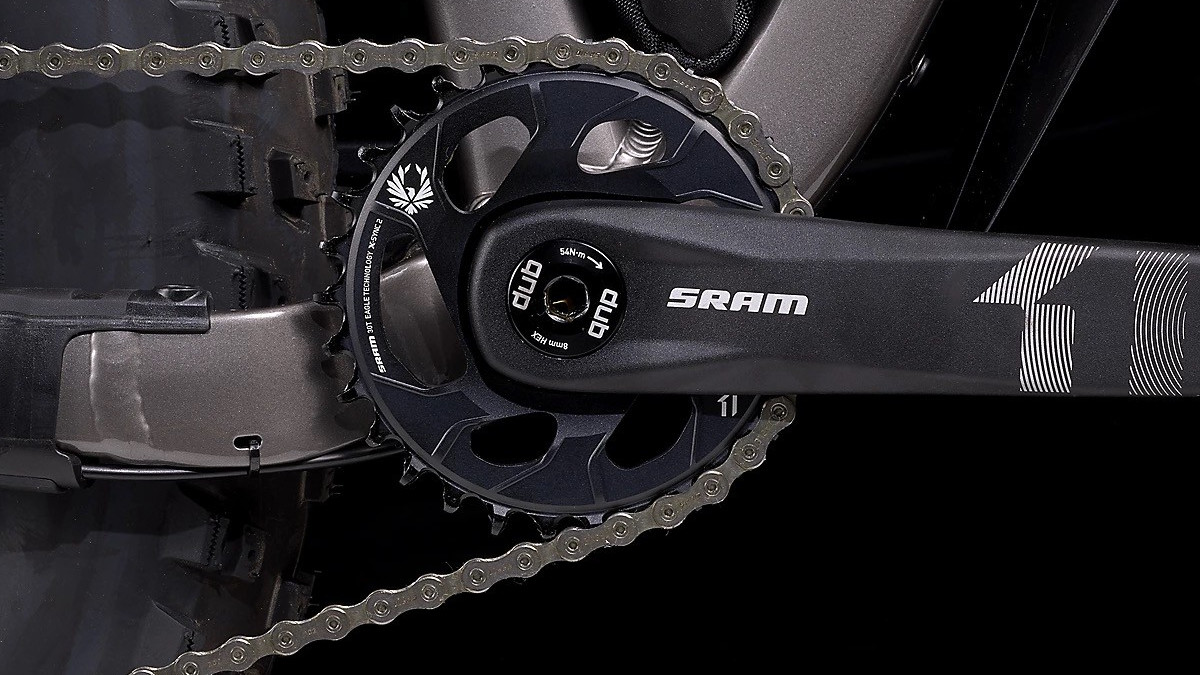 How Much Does It Weigh?
The bike's frame is aluminum so it doesn't weigh that much, with all the components, the Farley 9 weighs 18.3 kg (40.3 lbs). The total weight capacity of the bike is 136 kg (300 lb), which should be enough for the rider and the attached cargo.
How Does It Feel To Ride?
If you are anything like me, then you must love to ride, and I mean under any weather condition. In some parts of the world, winter has not ended, there are still places where it is snowing. The best thing to do in a situation like this would be to go cycling while the sun warmly radiates on your face. Yes, you can take a snowmobile for this kind of activity but where is the passion in that?
Bicycles are just tools to feed the need for speed and exploration, when you think about it like that then the Trek Farley becomes a must-buy instantly. The Trek Farley 9 Winter Edition costs $3,999. You can get more information about it here.
Also Read: Propain Does It Again! What Could The New MTB Mean For You?
Featured Image Via Trek
---