Propain has done it again! Yes! I am talking about its all-new kid's mountain bike that has just been added to its range of children's mountain bikes. The 2023 member of the mountain bike kid's series is surely a delight to look at!
Barney! The 16″ single-speed stands tall among other Propain bikes like the 20″ Frechdax Full Suspension, 20″ Dreckspatz Hardtail, and the 24″ Yuma Full Suspension Bike. Let's take a quick over-look of the newest member!
Age Bracket
Barney is aimed at an age bracket of 3-6-year-old children. But if your kid's height is between 95 cm-115 cm (37.40-45.28 in) they can enjoy a ride on the Barney easily.
Key Features
The Barney has a lot of features that we all look forward to in a good mountain bike. It has mechanical disc brakes to ensure that your child enjoys maximum control over their stopping power. Although they could have done better by choosing the hydraulic disc brakes that outperform the mechanical ones nonetheless, the bike is marketed as a high-end children's bike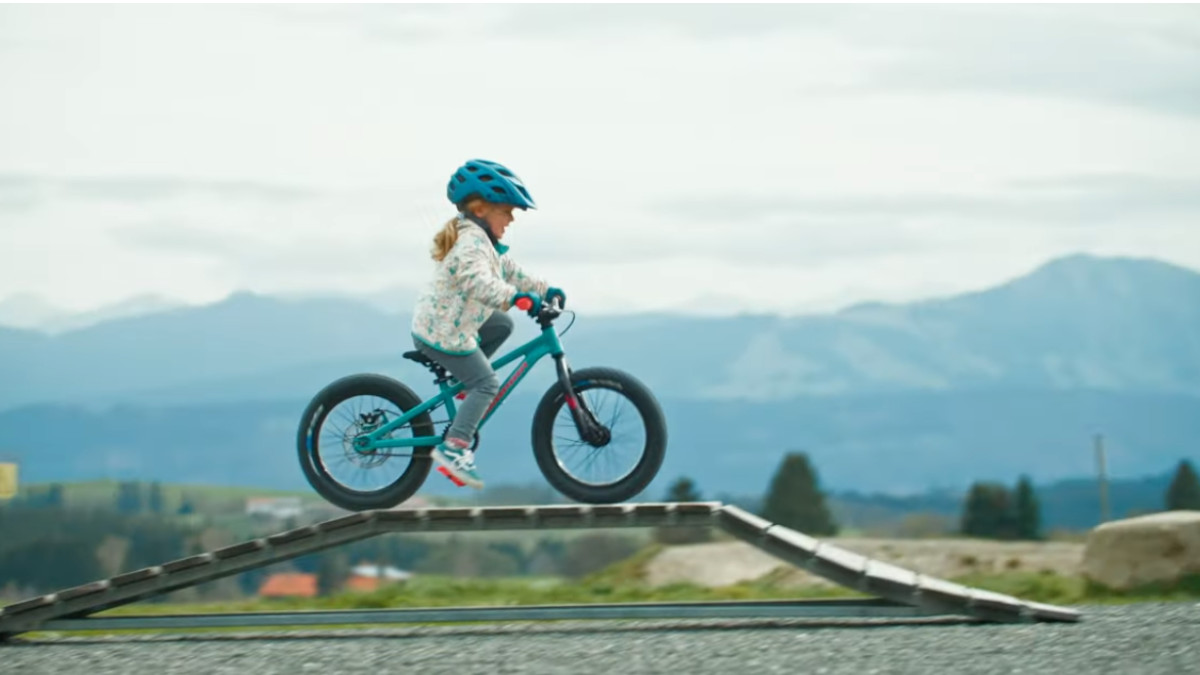 It also features Sixpack's contact point components and an ergonomic design that is specially designed to accommodate these tiny humans. Although there is no say on the actual weight of the bike, coming from experience, the Propain bikes are usually lightweight since they use an aluminum frame.
The bike looks sleek and overall neatly finished due to the internal cable routing.
David Assfalg, the CEO of Propain shed some light on the mission that went behind in creating such masterpieces:
Our Kids Bikes are an important and integral part of PROPAIN. The Frechdax was originally developed in 2012 as a special project for my own son, but pretty quickly it became clear that not only our own kids have a need for a real mountain bike in the right size. We are very happy to now pass on the knowledge from 10 years of kids mountain bike development to the next generation
Availability And Pricing
The Propain Barney will be available for purchase in the middle of June 2023. It can be yours for a price of $532.18 which is just the starting price.
Conclusion
The Propain Barney is a really exciting bike that you can introduce to your kids. With the perfect braking system and its outclass suspension, your kid can enjoy the mountain rides with you without you worrying too much.
Just make sure that you have the right safety gear, including a helmet and biking knee pads to avoid any mishaps. Did this bike make it to your wish list? Let us know in the comment section!
Also Read: "RX8" New Gravel Race Shoes By Shimano: Go Tropical This Summer!
Featured Image Via Youtube/ PROPAIN Bicycles