The gravel shoes by Shimano are the new talk of the town. Although these were just recently updated, Shimano has yet again upped them again with a really neat finish along with a reinvigorated look! The shoes may be a special edition, but their price has not changed at all.
Shimano has not gone cheap with the material for making these "Out of the world" designed shoes. They host a special BOA li2 dial along with an upper breathable synthetic leather layer. The stiff carbon composite sole is perfect for riding on the roughest gravel tracks. The outsole is scratch-resistant so you don't have to worry about the design fading out any time soon.
The shoes fit perfectly around the toes with their toebox fit but the most eye-catching feature of these shoes is their design. The tropical leaves graphic printed on them gives such a refined feeling, making you feel all ready for some serious summer riding.
View this post on Instagram
The shoes weigh only 268 grams (I tried size 42) and will cost only $275! You can either purchase them through a dealer or buy them online. These shoes will definitely last you longer than just a couple of years! Don't believe us? Check out this review:
To complete the tropical look, Lazer has rolled out its own edition of tropical-printed helmets. The Strada KinetiCore gravel/road helmet is perfect to go with the RX8. These helmets have received 5-star ratings all thanks to the Lazer's new KinetiCor rotational impact system.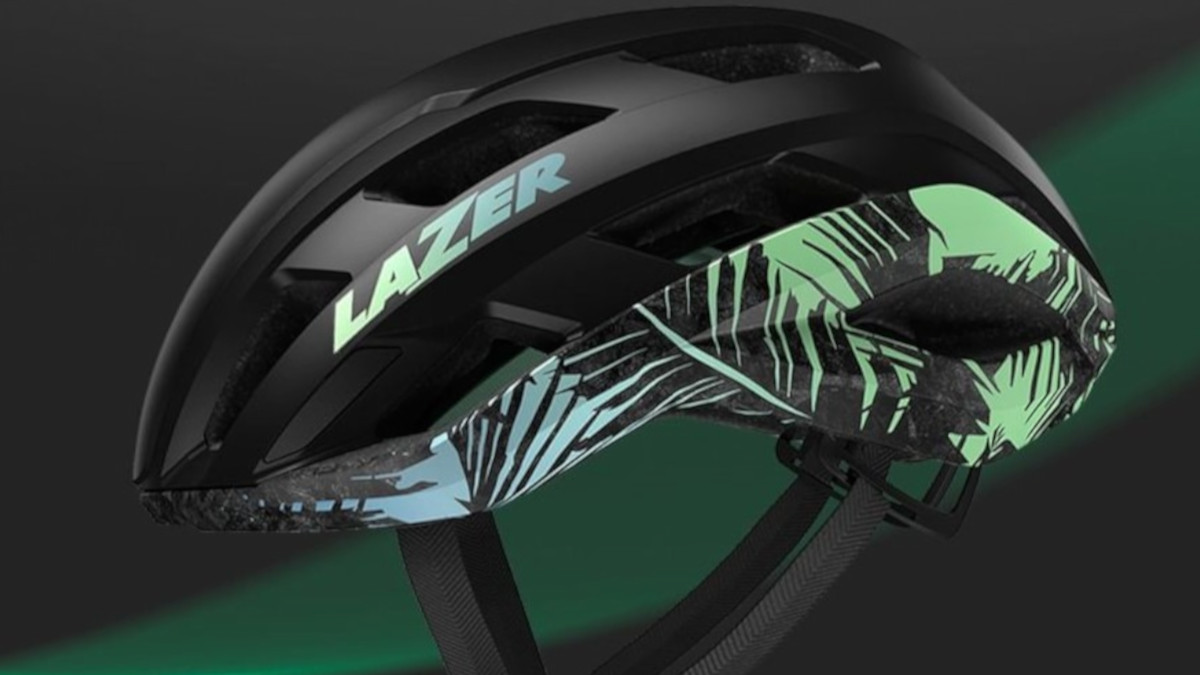 It not only makes these helmets 6% lighter than MIPS+Blade but also makes them 1.3% more aerodynamic than MIP+Blade. Because instead of adding a second layer to the helmet the system is installed inside the EPS foam.
Along with the added benefit of being more aerodynamic and lighter, the helmet is also 1% better at cooling than MIPS+Blade. Available in all four sizes (S, M, L, XL) this helmet can be yours for just $109.99. You can either shop it online or get yourself a pair from a dealer.
View this post on Instagram
Also Read: Guilty As Charged: Pedestrian Charged Rightly In Killing A 77-Year-Old Cyclist!
Featured Image Via Shimano
---