49-year-old Aurilo Grey was found guilty of creating circumstances that lead to the death of Celia Ward, A 77-year-old cyclist. The sentence will be handed down on 2nd March while the dispute initially began over the cyclist riding over the pavement, the police are still unable to determine if the pavement was actually a shared-use path.
Just the past week, the court heard the statement of Ms. Grey. Even though she is proven to have cerebral palsy and an eyesight issue, one thing that cannot be overlooked is that she did not consider herself to be mentally challenged. Ms. Grey could be heard swirling some indecent remarks towards the cyclist before she gestured for Celia Ward to get off the pavement. She was very aggressive and hostile in her manner and stated that the presence of Celia Ward angered her.
CCTV Footage- What Really Happened
The whole incident was recorded on CCTV with very clear audio in which Ms. Grey can be heard shouting "Get off the *censored* pavement". While the prosecutor justified that Ms. Grey was only angry because Mrs. Ward was riding on a footpath. He argued that no physical contact was seen in the video, although it is clear that Mrs. Ward fell off of her bike after Ms. Grey got hostile towards her and got sadly hit by a car.
The jurors did conclude, after seeing the video, that the oncoming car had no time to stop and avoid the incident. Although the prosecutor also made sure to point out that Mrs. Ward was not wearing any helmet, even if she was, it would have been of no use given the account of injuries that she suffered.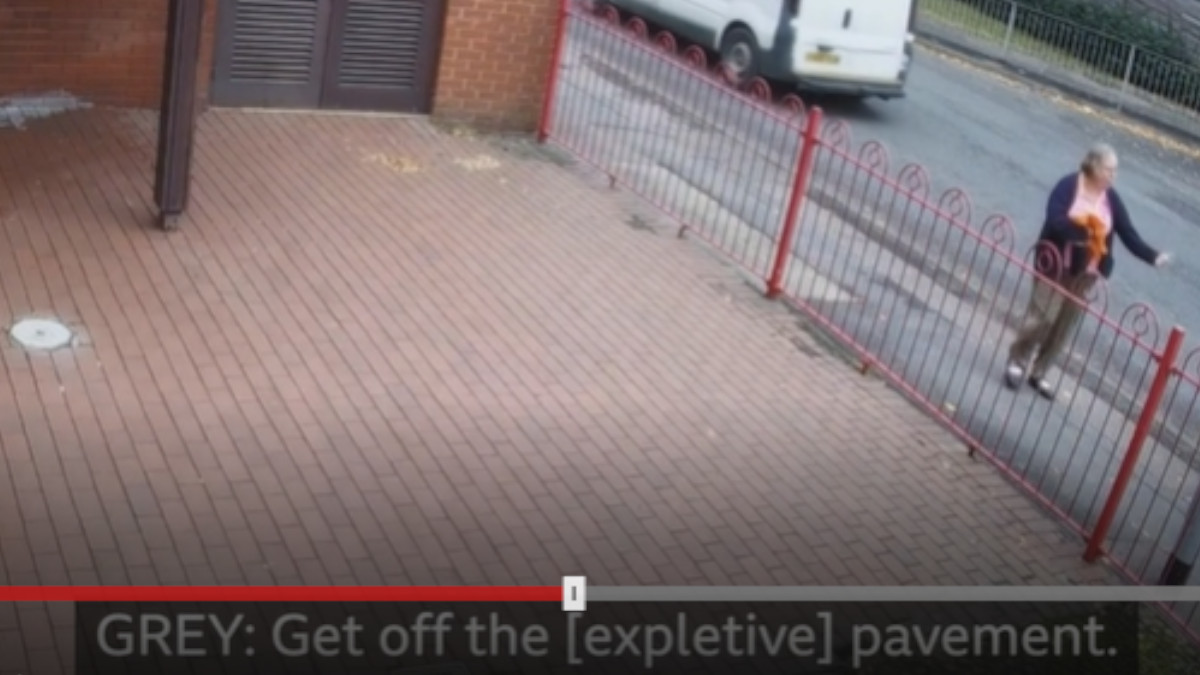 What's even more heart-wrenching is that instead of helping the victim, Ms. Grey fled the scene of the accident even before the emergency services arrived. She preferred to continue her shopping trip!
Following the court hearing, Det Sgt Mark Dollard shared his say on the tragic incident:
This is a difficult and tragic case.Everyone will have their own views on cyclists, pavements, and cycleways but what is clear is Auriol Grey's response to the presence of Celia on a pedal cycle was totally disproportionate and ultimately found to be unlawful, resulting in Celia's untimely and needless death.
Mrs. Ward is survived by her husband, who describes her as a capable and skillful cyclist. He said that she was an angel by nature who did not deserve this kind of treatment.
Meanwhile, here is a video that shows you complete cycling safety tips that you must follow while you are out there. Stay Safe!
Also Read: The Princeton Carbon Alta 3532: A Revolutionary Lightweight Wheelset
Featured Image Via: CCTV footage of pedestrian found guilty of killing 77-year-old cyclist in pavement cycling dispute (Cambridgeshire Contabulary)