Biking is a great way to explore the world, no matter what the season is but not everyone has a suitable spot nearby. The good news for hiking enthusiasts is that hiking trails in the US and Canada offer perfect weather, stunning views, and convenient cycling all year round
One thing all cycling enthusiasts wonder is where one can find the best winter cycling conditions. However, there are those who prefer a colder ride and are willing to take the risks for the experience because when riding a bike, even a slight increase in temperature can quickly make a person forget about their discomfort.
City
State
Month
Average Temperature
(High To Low)
Rainfall (Per Month)
San Diego
California
December
January
February
19° / 10°
19° / 10°
19° / 11°
2-4 Days
Tucson
Arizona
December
January
February
19° / 3°
20° / 3°
20° / 3°
2-3 Days
Fruita
Colarado
December
January
February
5° / -9°
3° / -11°
8° / -7°
3 Days
Orlando
Florida
December
January
February
24° / 13°
22° / 11°
24° / 12°
3-4 Days
Sedona
Arizona
December
January
February
15° / 1°
15° / 1°
18° / 2°
2-4 Days
Salt Lake City
Utah
December
January
February
4° / -3°
4° / -3°
7° / -1°
5-6 Days
San Diego, California
San Diego's climate is widely considered to be the most favorable in Southern California, with consistently mild and pleasant temperatures throughout the year.
In addition to its scenic appearance, this city also highly values cycling. The reason why many cycling enthusiasts try to move here is that they want to explore the seasonally varied trail options that allow them to take their cycling to the next level. The southern tier bicycle route which begins in San Diego and travels westward has many trail options where people can easily spend a day exploring the city.
From the most dedicated cyclist who wants to log the most miles possible to the casual rider who prefers a more laid-back, vacation vibe, this city has something to offer everyone.
If you want to have a memorable trip to a new place like San Diego, you should be prepared to spend a little more money as the high cost of living is the only drawback here. There is a slight surcharge for all of this pleasant weather, but it shouldn't be too much of a problem.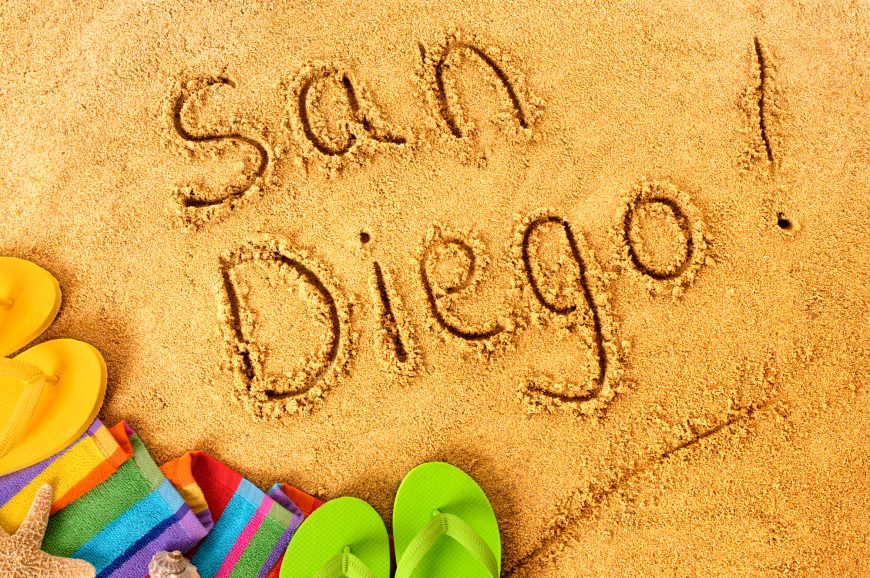 Fruita, Colorado
Fruita, Colorado, is a hidden gem for mountain bikers seeking a quieter and less crowded biking experience. Despite being small and quiet, the town offers a vast network of trails suitable for riders of all levels.
Fun riding can be had all over Fruita as it has varied topography to keep things interesting. In fact, Fruita is known for having the highest altitude on this entire list, making it a unique destination for mountain biking enthusiasts.
If you're planning a winter riding trip, Fruita's season is shorter than other destinations and the best month to go is April. Although the town itself is quiet, there are plenty of distractions to keep visitors busy. There are numerous bike shops, ample lodging options, and delicious dining options in town, making it ideal for mountain bikers.
One of the town's most popular dining spots is the Red Tomato pizza place. Many visitors have praised its delicious post-ride pizza and beer. It also has a very high rating of 4.8 with lots of positive reviews. This place is on my list of places that are a must-visit! The region's mild weather makes it a great destination for mountain bikers who want to enjoy the outdoors year-round.
Tucson, Arizona
Tucson, while not a particularly large city, has established itself as a haven for cyclists visiting the southwestern United States. It has mild winters, which are particularly appealing for visitors who don't want to bundle up.
So, if you want to enjoy the outdoors while not having to worry about the cold, then this is the place for you as you won't miss out on the fun. The dry air and the unusual landscape make it a great place to visit.
If you're a cycling enthusiast and haven't explored Arizona yet, get ready for a unique experience as you will notice some subtle differences from riding anywhere else in North America. Although the trails may not be as charming as those in other parts of the world, they still have a special kind of attraction that locals seem to appreciate.
This expanding region, conveniently close to Phoenix, offers year-round opportunities to explore much of Arizona on two wheels, except for the scorching summer months days.
If you're looking for an exhilarating mountain biking adventure and crave a change of pace from regular cycling, then Mount Lemmon is the place for you. This place has beautiful landscapes, and even the most experienced riders will find it to be a formidable test.
It is a perfect test for adventure-loving cyclists who are looking for an exhilarating experience. Keep in mind that there are significant temperature fluctuations throughout the day, so dressing in layers is recommended if you want a comfortable ride.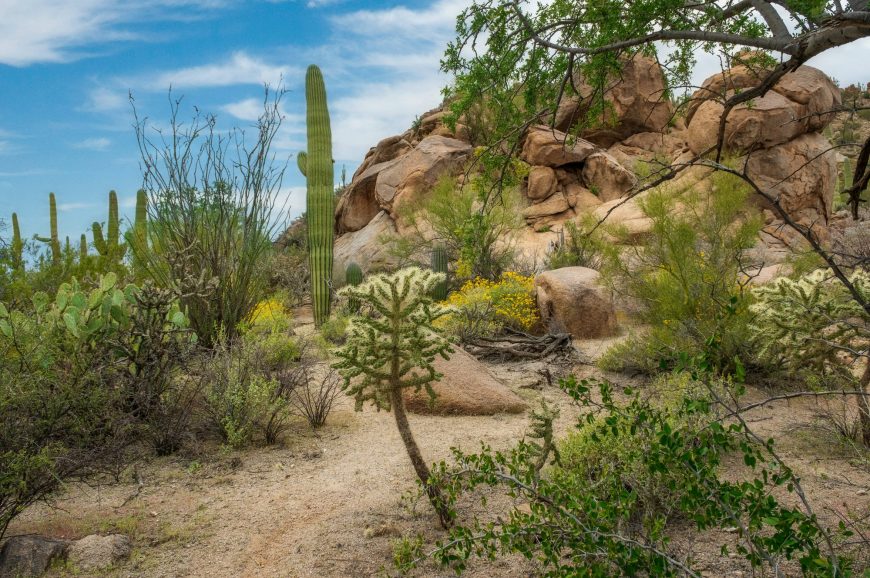 Sedona, Arizona
Known for its long winter riding season, Sedona has been a popular mountain biking destination for decades. It also offers a wide variety of services for mountain bikers. The biggest advantage it has as a medium-sized city is that it has all the perks of a big city while retaining the quaintness of a small town.
This place is going to be a memorable visit If you're interested in spirituality. You'll be glad to know that Sedona is also famous for its many spiritual retreats and other related activities.
Sedona offers a warm and welcoming escape in the midst of winter. It is not only an ideal destination for cyclists, but it is also a fun-filled place for non-cyclists.
Orlando, Florida
Orlando is not just about amusement parks. It has also gained a reputation as a top destination for fitness enthusiasts seeking an exceptional workout experience.
Some winter days restrict people from going out and enjoying outdoor activities such as cycling, but these are just a few days. One of the attractive things about Orlando is that it's constantly growing to accommodate the increasing number of people who commute by bike. It is possible to travel from one end of the state to the other starting in Central Florida.
While this does require some time on roads rather than local trails, it is still easily accomplished in a day. One thing that amazed me is that you can begin your journey on the East Coast to watch the sunrise and then continue on to the West Coast in time to watch the sunset. I'd definitely recommend that you try this.
The only downside of riding in Florida is that summer months are difficult for bike commuting. This is because of scorching temperatures and high humidity. You can carry liquids and take frequent breaks but the winter months make up for this time. You can easily enjoy the state's beauty to its fullest. I would recommend going there when there is snowfall everywhere else.
While other parts of Florida, such as Miami, Tampa, and Jacksonville, may have more naturally beautiful beaches and appealing landscapes, Orlando is making up for it with an increasing number of bike lanes. You'll be amazed to know that all the Florida cities put in a lot more effort to make sure that their residents have a well-rounded experience.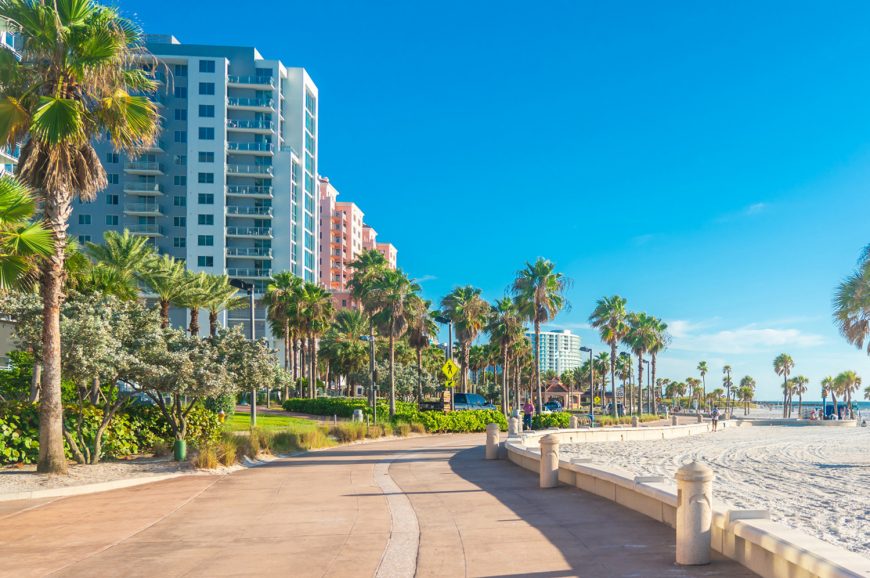 Salt Lake City, Utah
Whether they stay in Salt Lake City or travel to Park City, both residents and tourists find Utah to be an irresistible winter destination.
While snowfall is a challenging reality for cyclists, there are still options for those who are determined to get their rides in. Utah's dedication to maintaining its trails is evident. The trails in Utah are favored by riders from around the world due to their reliable upkeep, and hospitable nature. What I loved about riding these tracks was the minimum crowd. It's obviously easier to enjoy your ride and take in the sites when you are not busy navigating the crowds.
Utah is one of the United States best-kept gems because of its impressive five national parks. The greater Salt Lake City area is where the majority of residents live, making it the best place for sightseeing and other activities.
Where Can I Cycle In December In the USA?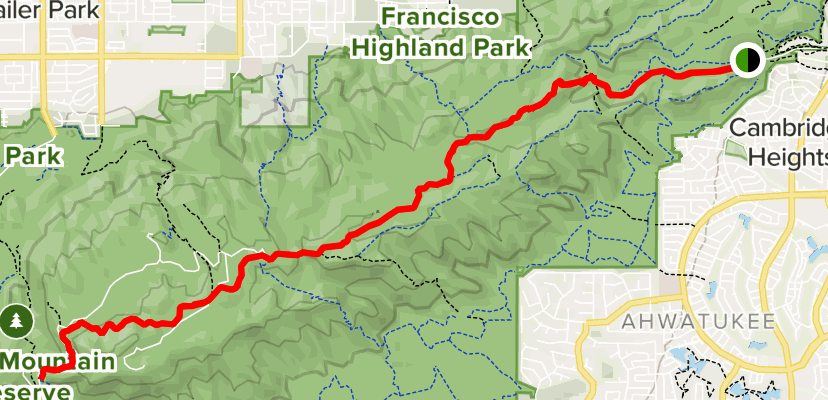 Some of the top winter cycling destinations across USA are:
Beaufort, SC: Spanish Moss Trail.
Phoenix, AZ: National Trail.
Everglades City, FL: Everglades National Park.
Hawai'i, HI: Hawai'i Volcanoes National Park.
Hurricane, UT: Snow Canyon State Park.
San Diego, CA: The Bayshore Bikeway.
Best Winter Cycling Location- My Pick
One of my personal favorite destinations for winter cycling is Austin, Texas. It is among the most fascinating destinations in Texas and has consistently mild temperatures all year. This is what makes it a popular place for winter riders. In fact, Austin's residents are so passionate about biking that they're known to be more dedicated than cyclists in any other Texas city!
Even though it may snow and get chilly on occasion, the climate is generally mild throughout the year. In winter, people can bundle up and complete a fairly strenuous bicycle ride without ever having to ride on a road.
Austin's extensive trail system offers a diverse range of rides suitable for cyclists of all levels. In addition, the city's challenging terrain, with numerous steep slopes, provides an extra thrill for riders looking to take their cycling journey to the next level.
Furthermore, Austin takes great care of their riders by taking care of their trails. They ensure that their trails are in top-notch condition for riders to enjoy.
Last but not least, for those of you who have never been to Austin, I can assure you that it is one of the most enjoyable cities in the United States. What makes it enjoyable is its unique character. It is also among the fastest-growing cities in the world.
You can have a great time riding your bike or checking out one of the many attractions in the area, no matter your interests.
Where Is America's Cycling Capital Located?
As the first nation to convert former rail lines into bicycle paths, Spartana, Wisconsin, is known as the capital of American bicycling.
Which State In The US Has The Best Infrastructure For Bicyclists?
Boston, Newton, and Waltham are just a few of the 15 communities in Massachusetts that are bike-friendly. Thirty-five businesses in the state are bike-friendly, and they include John Hancock and Boston Children's Hospital. Massachusetts is home to seven universities that are bike-friendly, including the prestigious Ivy League institutions of Harvard and MIT as well as Boston University's Charles River Campus.
Also Read
Winter Cycling Guide- A Short Map
If you started in California, you'd head east from San Diego and soon find yourself riding through dry, sparsely populated deserts where every town will be a welcome sight.
Beginning your journey in California, you would head towards the east from San Diego and soon find yourself cycling through dry and sparsely populated deserts, where each town you encounter will be a welcoming sight.
Approximately one-third of the Southern Tier bike route stretches through Texas, while Louisiana stands out from other states in the US due to its unique history, language, culture, and cuisine. Additionally, rural cycling routes provide an enjoyable ride from Mississippi through to Alabama.
In Alabama, the route crosses a bridge to an island. From there, you can take a ferry across the bay to Gulf Shores, which has some of the world's whitest beaches. The route ends in Florida, which is a breathtaking place. The Southern Tier Bicycle Route is the most popular long-distance bike route in the United States because it runs through the south of the country.
It is also the country's shortest cross-country bike route. But if you want to take this well-known bike tour in the winter, you should be ready for both hot and cold weather.
During the day, the weather can fluctuate from extremely hot to extremely cold, and at night, the temperature can drop below the freezing point. So brace yourself for just about anything.
Recap
If you get the winter blues, you know what to do! Pack a bag and head on to any of these destinations to keep the biker in you alive and happy! While these may be a lot of options to explore, they all have one thing in common. They offer interesting different trails and great weather.
Next on my list of places to explore is Tucson, Arizona. I can't wait to ride my mountain bike and explore the area. Would you be interested to embark on a literary tour of the area with me?
You can also contact the adventure cycling association and find out if you can join a riding group. Nevertheless, which cycling destination do you plan to visit? Tell us in the comment below!