There are numerous road bike wheelset manufacturing brands out there. Sometimes it can be very confusing to know which is best and which isn't. Each brand offers unique features, such as stability, reliability, or affordability. When going for a road bike wheel brand, you need to be very careful, it can either make or break your whole experience.
Best Road Bike Wheel Brands: Industry-Leading Behemoths
Road Bikes are amazingly powerful machines, you can be fast and furious with them. Although they are already great machines, they can always become better than the base version. Those looking to upgrade or just replace their existing road bike wheelsets can take a look here. We have added some of the best wheelset brands that you can go for.
Rest assured, these brands offer the best wheelsets but so much more than that. You can count on these brands to have the best products, services, customer support, and specialist programs. We took our time with these brands, and did the best research only for you! Make the best out of it!
1. Shimano
Shimano is a brand name practically synonymous with the best road bike wheels. This brand is at the forefront of making bike wheels with wide rims. Most brands do that now, but not Shimano. If you want to upgrade your existing mountain or road bike wheelset to a high-performing version, go with Shimano. Some of the varied products they offer are rim brake wheels, carbon wheels, and disc brake wheels. I even tried out hookless rims from Shimano and was really impressed with the performance.
Parts can be a bit pricey at times, but it's well worth it. There are less expensive Shimano parts for budget riders as well. Shimano wheelsets are known to be durable and highly stable. The brand has great lines like RS, C, and Dura-Ace which are really the best in the industry. Our Score: 9.5/10.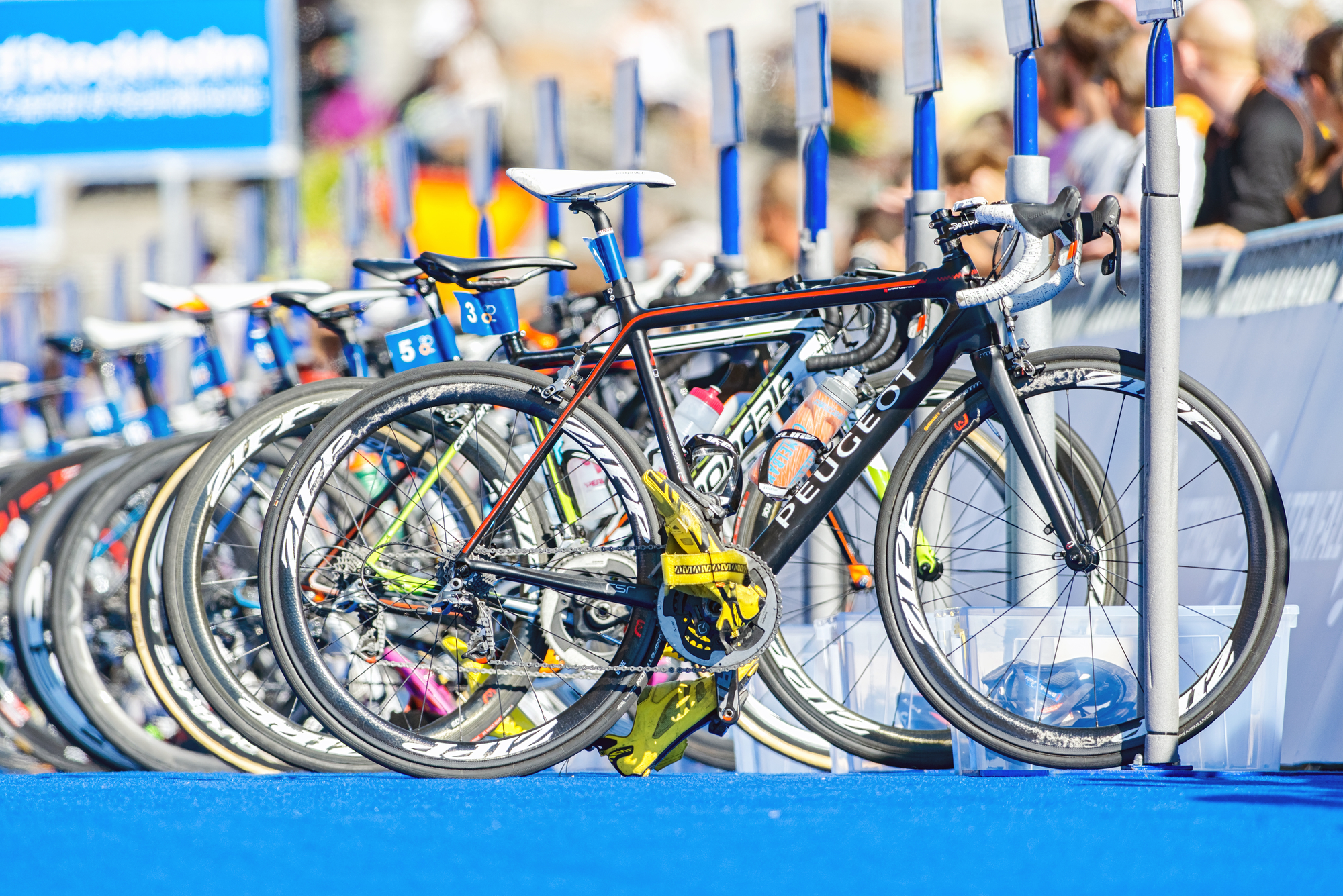 2. Campagnolo
Campagnolo is well known for making high-end wheelsets that professionals crave. The Italian manufacturer is practically revered in the industry. Campagnolo wheelsets can be a bit expensive, but they are of very high quality. The Italian brand makes a wide range of wheelsets suitable for many types of bikes. So if you are looking for road wheels or just hooked rims then you have to try out Campagnolo. For those looking for some diverse options, they also have the option of tubeless tyres, you can check them out too!
However, Campagnolo mountain and race bike wheelsets are the best known. If you hope to own a pro bike, then investing in Campagnolo wheels will generate excellent returns. If you own just a beginner's bike or a training one, it doesn't make good financial sense to buy Campagnolo parts unless you can really afford it. Our Score: 9.5/10.
3. Zipp
Zipp is a bike parts brand known for making elite carbon clinchers specially designed to improve aerodynamic performance. Wheelsets like Zipp 404 are widely considered one of the best road bike wheels an aero rider needs. Zipp makes both conventional and wider-rimmed wheels. Zipp wheels are some of the best options that you can go for your road bike right now, don't worry about the lack of options though.
The brand's main appeal is aerodynamic performance. You can buy truly excellent lightweight wheels under this name. Performance is generally well-reviewed for Zipp, but it can vary between the different product lines the company offers. But when it comes to aero bikes, Zipp goes toe to toe with legacy names like Shimano and Campagnolo. Our Score: 9/10.
4. Knight Composites
This brand is closely associated with the "World's Fastest Carbon Bicycle Wheels," and it is no exaggeration. If you want an ace wheelset for a racing bike, Knight Composites is the brand name to look for. The company makes these wheels with speed, durability, and responsiveness in mind. Products like the Knight 65 Carbon Fibre clinchers are at the top of the market for offering high-speed performance. They have other carbon road bike wheels options too, separate carbon spokes can be purchased too from them.
Stability is also a big feature of the brand. As any experienced racer knows, racing wheelsets must offer good responsiveness and stiffness to stay on the road when speeding against the wind. Knight Composites is the brand that offers it all. Our Score: 9/10.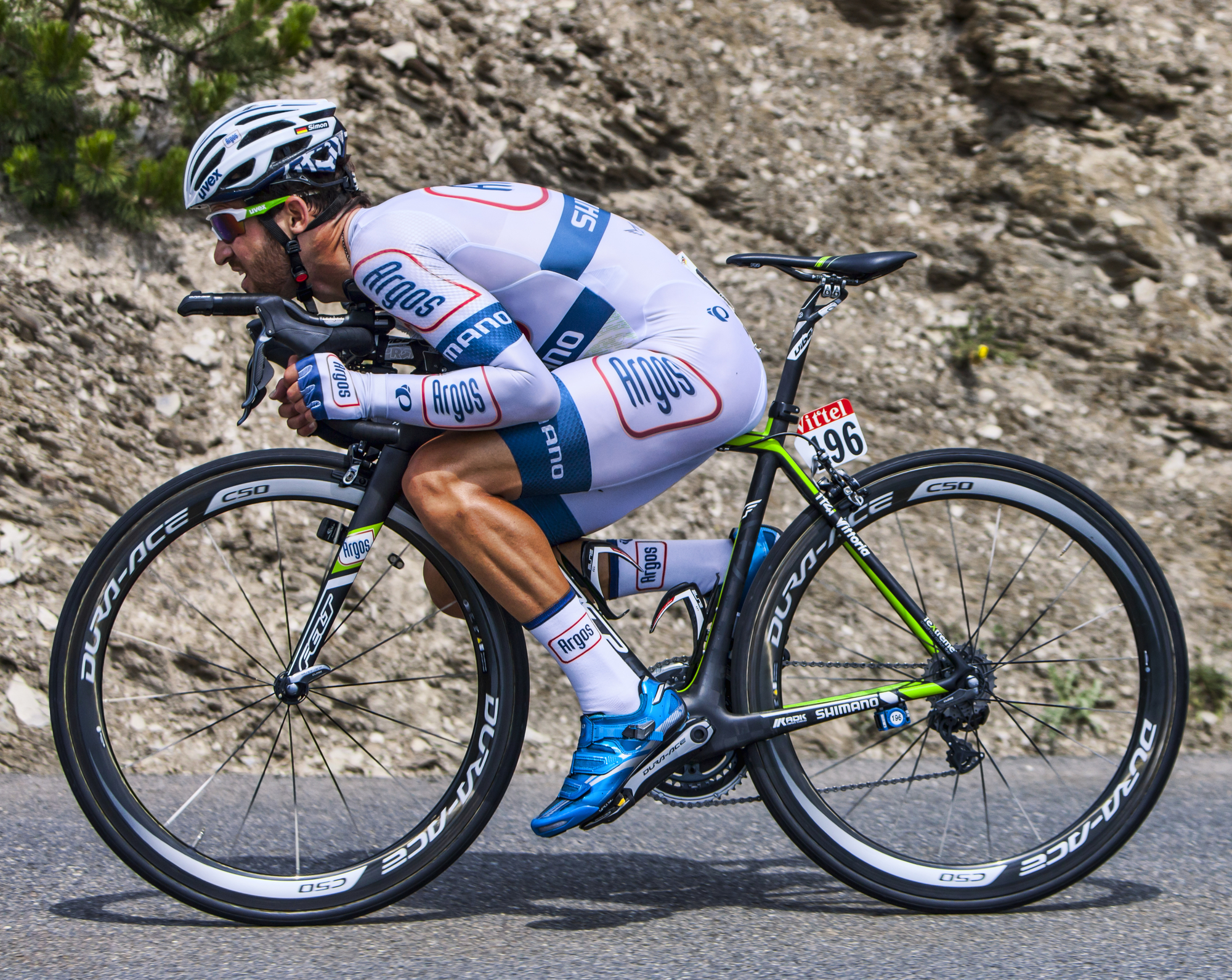 5. HED
Serious cyclists will immediately recognize the HED name. This is the brand that first introduced wide rims to the world. HED's Ardennes line is really what got everyone so into wide-rim wheels. While other brands have caught up, HED is still a frontrunner in making wide-rim wheelsets suitable for riding on a variety of terrains. Almost all of their products are compatible with rim brakes, hardcore cyclists can rest easy after discovering that.
Ardennes is quite popular for withstanding roads, tracks, and even gravel terrain. HED wheels offer superior comfort and stability. If you are looking for wide-rim wheels, HED should be one of the first brands to consider. Our Score: 9/10.
6. Cosine
Cosine is an in-house brand name under Wiggle.com, the famous online bike parts seller. Cosine is known for its alloy clinchers that offer excellent value for money. The brand makes carbon clinchers as well, such as Cosine's 55mm carbon wheelset that received rave reviews upon release. Almost all of their products are compatible with rim brake bikes, and there is never a compromise on performance. Apart from their awesome wheelsets, they also offer stellar disc brakes.
You can buy a good pair of Cosine wheels for under $1,000, so this brand is recommended for budget riders looking for the best returns on investment. Cosine wheels are known to be versatile. Performance is on average quite superb. These wheels are best suited for race bikes intending to gain speed. The brand's aluminum wheels are quite wonderful for lightweight riding. Our Score: 8/10.
7. DT Swiss
DT Swiss is a road bike wheelset brand that makes premium-quality products. What sets this brand apart is the hub and spokes construction. The brand has a unique way of designing spokes so the wheel overall maintains high levels of stability. With the spokes combined, DT Swiss offers some of the fastest wheelsets available in the market.
The brand really pays attention to parts of the wheel other than the rim, such as braking power. While most other wheelset makers are obsessed with rim width, DT Swiss has slowly mastered a stable race wheelset with superb braking power. DT Swiss wheelsets are highly recommended for downhill racing mountain bikes. Our Score: 8/10.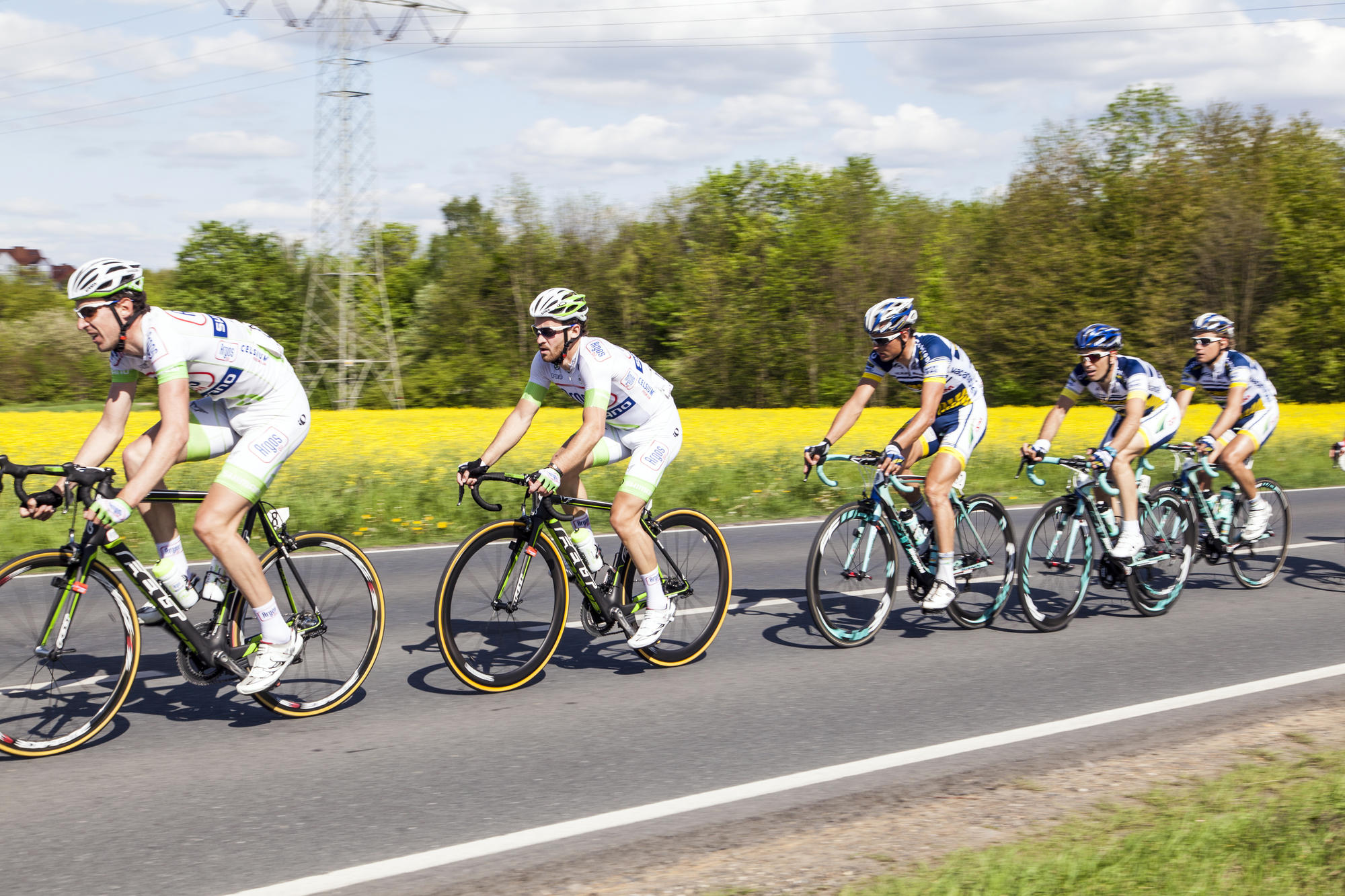 8. Prime Components
Prime may not be a brand as well known as Zipp or Shimano, but this line of wheelsets is known among experienced riders for its lightweight and tubeless bodies. Prime has mastered wheel-building technology at Chain Reaction Cycles, but the two are separate entities now. This brand makes signature carbon rims with 25mm "Tear Drop" profiles. The result is highly improved aerodynamic performance.
Prime is quite popular among cyclocross riders for this reason. The brand makes really sturdy, puncture-proof wheelsets suitable for riding even on gravel roads. Toughness and light weight are hard to combine for bike wheels, and Prime is one of the few brands that truly excel in this technology. Our Score: 8/10.
9. Mavic
Mavic makes high-quality wheelsets for many different types of bikes. The brand's defining quality is comfort. Whether you want a comfortable set of wheels for a commuter bike or a mountain bike, Mavic's got you covered.
Mavic offers both low-cost and high-end products. This brand, in fact, makes some of the most popular wheelsets in the world. Mavic Ellipse is particularly loved, thanks to being able to fit into a bike without the need for a mechanic. Mavic wheels offer excellent stiffness while ensuring maximum speeds. Mavic is also a great brand for those shopping for all-purpose lightweight wheelsets. Our Score: 8/10.
10. Vision
Vision is known for making budget wheelsets that are slim and have deep rims. The brand is most famous for its race wheels. The company makes both carbon and alloy clinchers. This brand offers two big advantages: durability and affordability. Performance-wise, Vision wheels don't necessarily impress. However, each product delivers as promised. More importantly, Vision wheels can take a beating and last a very long time. The brand has a good selection of wheelsets for leisure cycling as well. If you want to upgrade a casual commuter bike to something more sturdy and reliable, a good set of Vision wheels will be all you need. Our Score: 8/10.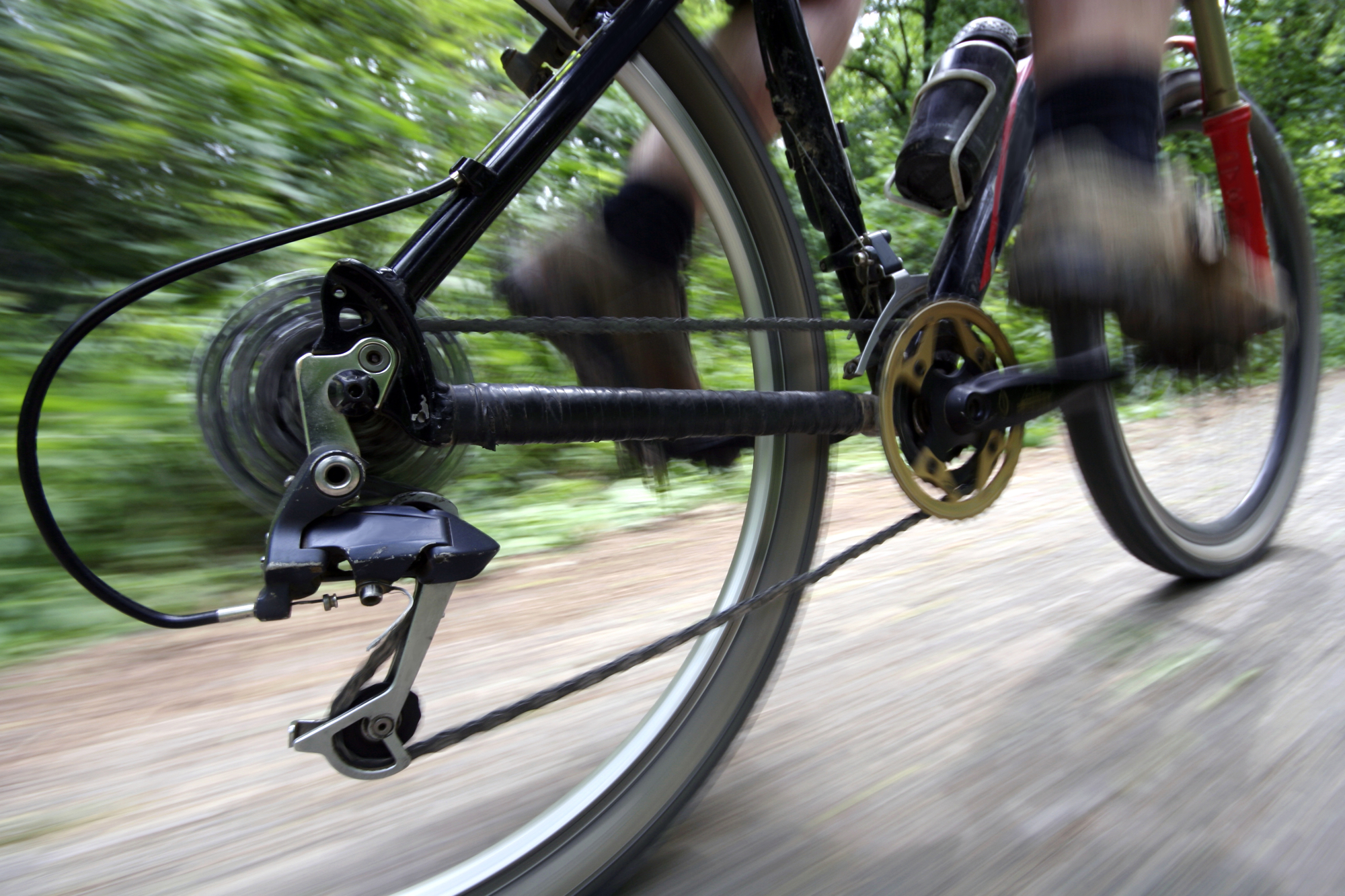 11. Fulcrum
Fulcrum makes racing wheelsets mainly for pro riders. The brand has cornered a niche market in making ultralight wheels out of carbon and alloy. Fulcrum wheels are not for the faint of heart. Depending on the product line, you will have to spend significantly on a set.
Keep in mind that this brand makes wheelsets for professionals. So spend money only if you intend to race professionally. These wheelsets are known for their innovative design with highly refined profiles with emphasis given on stability and speed. The wheelsets come with the necessary braking technology as well. For pro racers, Fulcrum should be a top choice. Our Score: 8/10.
12. Fast Forward (FFWD)
As the name suggests, Fast Forward makes wheelsets for riders who want to speed like the wind. This brand makes unique wheelsets for speeding just about anywhere, whether on a straight-up dirt track or uphill. The brand has been making wheels in tubeless, asymmetric designs with extra spokes. This approach ensures stiffness without compromising the ability to gain speed.
The brand also has several wheelsets that are suitable for larger-than-average riders. For example, the company's F6C wheelsets are intended for racers in the heavy category. Weight is not an issue when speeding on a Fast Forward wheelset. Our Score: 7/10.
13. 3T
3T is definitely a low-profile bike parts manufacturer. This brand's wheelsets do not promise anything fancy, but they can guarantee a light and speedy ride. 3T makes super lightweight wheels for racing and pro aerodynamic performance. The brand's Orbis II wheelsets are highly regarded as one of the best in the market for aerodynamic performance.
3T makes alloy and carbon-mixed wheels. The advantage of mixing is that the parts that need to be light are made from alloy, while the parts that require stability and stiffness are made from carbon. 3T wheels are unique in this regard. Plus, the wheels do not cost an arm and a leg either. Our Score: 7/10.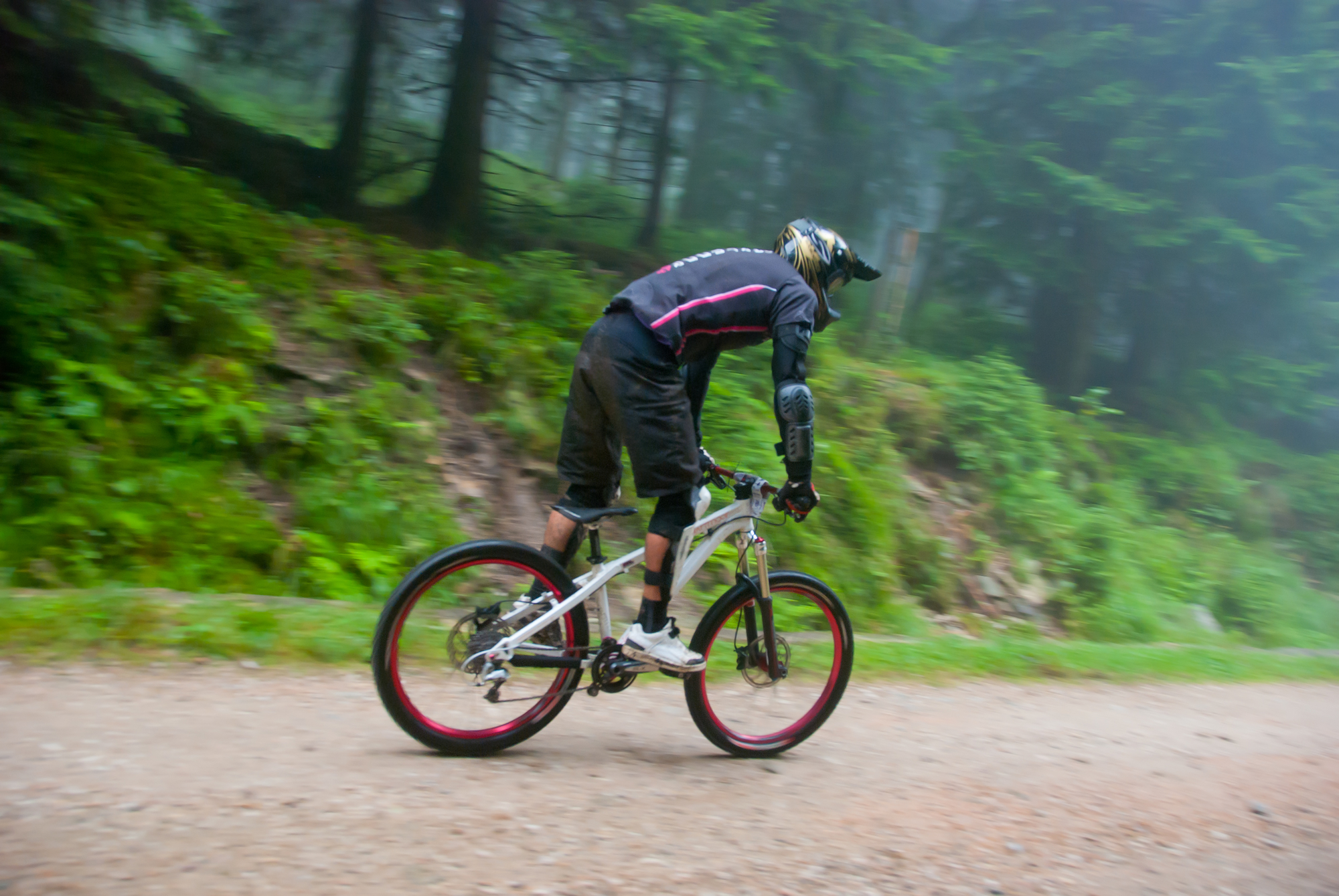 14. Pro Lite
Pro Lite makes budget alloy clinchers that offer a very lightweight ride. The brand was considered rather unremarkable until it unveiled the Garda line of wheelsets. Garda was a tough competitor in the wide-rim market. Unlike many other products, Garda wheels have lower rolling resistance and are highly comfortable.
Though pros can buy similar wheelsets for higher prices, Garda is highly recommended for beginners who want to upgrade a stock set of wheels. Pro Lite's wide-rim wheels are not light so none are recommended for speeding. However, these wheels are great to ensure a stable ride. This brand is highly reliable and offers excellent returns for budget riders. Our Score: 7/10.
15. Miche
Miche is a very proud "Made in Italy" wheelset brand. Riders can depend on Miche to offer well-built and top-quality wheels. In fact, Miche offers some of the best-built wheels on the market. The brand is best suited for track cyclists who want to upgrade to a stable and unique set of wheels.
The brand makes both full alloy and full carbon track wheels. The alloy wheels are recommended for those who want lightweight wheels. Some Miche wheels offer depth for gains in aerodynamic performance. The brand has wheelsets intended for both, gaining speed and aero performance. For superb performance and solid products, go with Miche. Our Score: 7/10.
16. Industry Nine
Industry Nine is a little-known brand, but some of its products are widely popular. The American manufacturer is popular for products like Industry Nine i45, which offer solid performance on both wet and dry terrain. The brand makes wheels with rims equipped with hubs that roll fast.
The specs are by no means fancy, but they guarantee performance. Industry Nine Ultralight is also a notable wheelset that combines unconventional designs such as atypical spoke lacing and tubeless rims. Ultralight is also one of the least weighty wheels on the market. You can rely on this brand to provide high-performance wheelsets with interesting designs. Our Score: 7/10.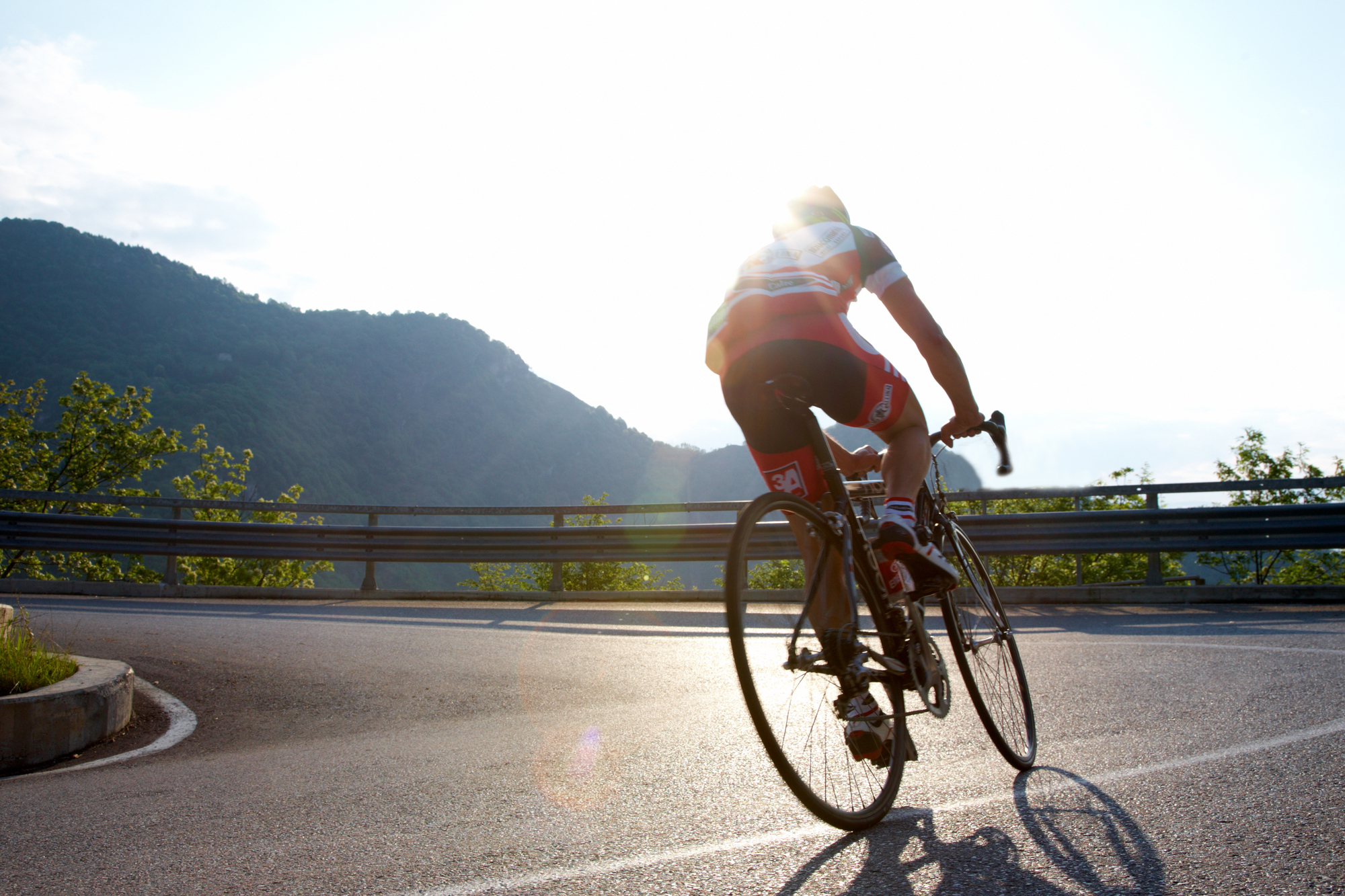 17. Forza Cirrus
Forza is a massive wheels manufacturer. The company also makes the Cirrus clinchers. Cirrus wheelsets are highly affordable. The biggest appeal of this brand will be to beginner riders and trainers.
Cirrus wheelsets are designed to ensure maximum aerodynamic performance. While performance may not meet professional standards, Cirrus wheelsets are truly wonderful for training. This brand is suitable for everyday racing bikes used mainly for leisure. Also, Cirrus wheels pair really well with Ridley bikes. Our Score: 7/10.
18. Rolf Prima
Rolf Prima is an all-American brand that offers handbuilt wheelsets made in Oregon. The brand offers both carbon and alloy wheels for road bikes. The company has a number of notable product lines, such as Vigor, which offers fast and light bike wheelsets.
Rolf Prima is also a reliable brand of mountain bike wheelsets for leisure riders and trainers. The brand produces popular climber wheelsets like Ares 3. If you want a reliable and well-performing set of wheels for a reasonable price, go with Rolf Prima. Our Score: 7/10.
19. Supra
Supra makes excellent wheelsets for road and race bikes. This brand is highly recommended for casual and trainee riders. If you want to upgrade from stock wheels but without spending too much money, Supra is a good brand.
Supra is an in-house brand of the Dutch bike maker Sensa. The company is known for making high-end mountain bikes. Some Supra wheels are highly suitable for high-performing mountain bikes as well. But this brand is mostly useful for everyday riders. Our Score: 7/10.
20. Vuelta
Vuelta is an American road bike wheel manufacturing brand. It's not a well-known brand, but it does offer affordable and well-performing wheelsets for everyday riders. There are no fancy specs that would confuse leisure cyclists.
This brand is great for upgrading from stock wheels. The wheelsets on offer are lightweight, stiff, and more importantly reliable. This brand is highly recommended for budget cyclists. Our Score: 7/10.
What Should You Look For In A Road Bike Wheel Brand?
We have talked about the best road bike wheel brands but how would you actually choose one? What are the specific aspects that you should look for in a brand that makes it worth considering? It isn't easy investing your hard-earned money in a brand, but we made the process easier for you. Here are the important factors that you should look out for:
Quality and Durability
The first and most important aspect is the quality and durability of the products that are being offered. Assess carefully what the brand is offering, and then go with your preferred choice. If the brand is using premium materials, advanced manufacturing techniques, and rigorous testing to ensure long-lasting performance then you have already come to the right place.
Rim Type and Depth
What about the rim type and depth? This aspect determines whether the brand offers a range of rim types and depth according to riding preferences. If you didn't know, different rim profiles affect aerodynamics, handling, and stability. You also need to consider factors such as rim material (Like carbon, aluminum, etc).
Performance
You need to consider the brand's track record of delivering exceptional products that have amazing performance. If the brand offers aerodynamic designs, lightweight construction, low rolling resistance, and stiffness.
Technology and Innovation
Always make sure to go with a brand that keeps up with modern technology and innovation. Tubeless valves are all the rave right now, and if the brand offers tubeless compatibility, hub designs, and advanced braking surfaces, then you have already made the right call. Brands should be able to use technology in such a manner that reinforces performance and makes the wheelsets maintenance-free.
Reviews
Prior to purchasing something, you always check the reviews right? Well, the same concept applies to a road bike wheel brand. You check out the reviews from the customers and even your friends that are using road bikes. Ask your friends which brand is the best, and make sure to check out which brand is performing the best in the market. Positive reviews from both customers and your friends are always a good sign, it shows that the brand is trustworthy.
Price
You are going to come across brands that offer both cheap and expensive wheelsets. Cheap products should be durable enough and if a wheelset has a premium price tag then the price should be justified. Don't go for brands that offer premium products that fail within the first month of usage.
Customer Support and After-Sales Service
Just like the product itself, customer support and after-sales service matter a lot. Make sure that the brand that you are going for is offering the best customer support, warranty, and other services. Customer service can make or break the whole experience for you, so keep that in mind.
Recap
There are a lot of brands out there that offer amazing road bike wheelsets but which one is going to be the best one for you? We have listed down the best brands in the market that are at the forefront of the industry but you still need to be careful. No matter how good a brand really is, it cannot satisfy the needs of everyone. So if you are going with one of the brands that we have mentioned, make sure that you consider the aspects that we have listed for you.
A good brand will always be the one that fulfills all of your wants and needs. It is the brand that you can go back to every time you need a new rear wheel or a brand-new wheelset. So which one of these is your favorite brand? Let us know in the comments below!
Also Read: