Norco bikes are Canada's biggest bike manufacturer, they are also the oldest. With time, they have honed their skills, added amazing variety, and have been one step ahead of their rivals. Norco bikes have an amazing fan following all over the world, people know them because of their brands, and brand loyalty is exponential. Norco has an amazing portfolio, they produce more than 150 amazing models, all of them which are different. Within their lineup, you will find different kinds of bikes ranging from mountain bikes to urban and kids.
These days, bike manufacturers try to limit their creativity when it comes to design and production. This is what makes Norco bikes very unique, Canada is a huge country, with different kinds of landscapes and weather. Their arsenal of bikes is different from each other, they can operate under each and every kind of weather, which makes them very popular.
In our guide, we will be giving you the ultimate tour of Norco bikes, how they started, what makes them unique, and what kind of technology they use, we will also be discussing their portfolio. Let us start!
Norco Bikes – Humble Beginnings

Every big brand has humble beginnings and that is the case with Norco bikes, they have been a famous and prominent brand since their establishment in 1964 in Port Coquitlam, British Columbia, the headquarters is still there. Most of the bike companies out there have rough and simple beginnings but when it comes to Norco bikes, their foundation was even rougher. Bert Lewis, the founder actually started this brand from his coop, this showed the ultimate motivation.
The company went through great odds, they had many problems but they prevailed through all. They grew bigger and bigger, and with each step they achieved everything. Did you know that Norco was one of the first manufacturers to introduce the 10-speed bikes, they also influenced the popularity of BMX bicycles. This showed that not only they were producing amazing things but also promoting them.
Norco bikes manufactured their impressive BMX bikes in 1973 and their 10-speed drop bar road bikes started production in 1975. They started their production in North America with the introduction of mountain bikes in 1984. During that time, they also introduced the first front-suspension mountain bike in North America which was the Norco Rampage.
The progress and efforts proved beneficial and in 1995 they started producing worldwide. Everything worked like a charm and as of today, they manufacture more than 150 unique models. This shows their level of genius and competitiveness.
What Makes Norco Bikes Unique?
Every brand is unique but what makes Norco bikes unique, the design approach they follow is something quite off the charts. The whole process they follow is unique, from the materials they use for the manufacturing of bikes to the complicated engineering, and even the amazing technology they use. The technology they have is used to optimize the feel and rating of their bikes, to make them durable enough for the riders.
Let us discuss the highlights of Norco's famous design approach:
1. Gravity Tune/Geometry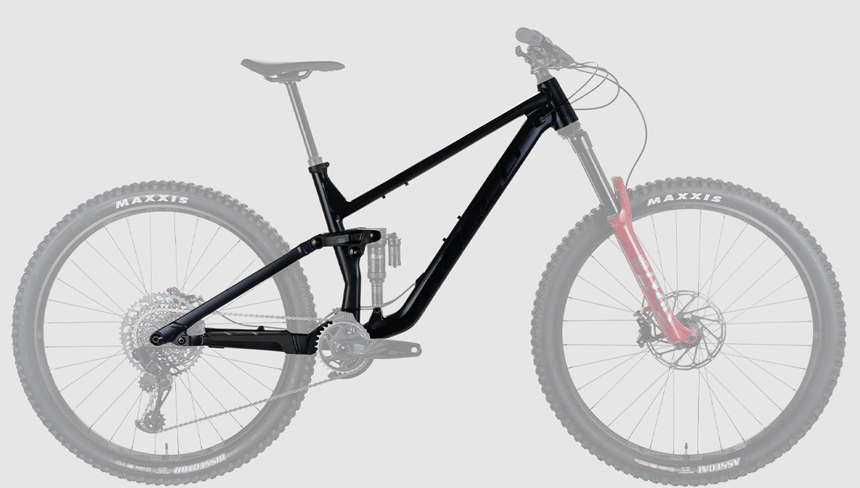 Constructing the perfect bike is no way job, you have to look for the perfect design. Bike frames act as the skeletons and the easiest way to make them is to design the geometry first in a single design. After that, you can scale it up and down for different models, although this approach isn't necessarily the best one.
Norco uses a very different kind of approach, they fine-tune the reach and rear-center length, which ensures that there is the best weight distribution in their bikes which is best suited for every kind of rider. The bikes from Norco are very much fine-tuned, the rear and front center of the bikes will shrink with different sizes. As a result, these bikes have amazing handling, grip, and control, these qualities are very attractive to rides that Norco prioritizes.
2. Suspension Technology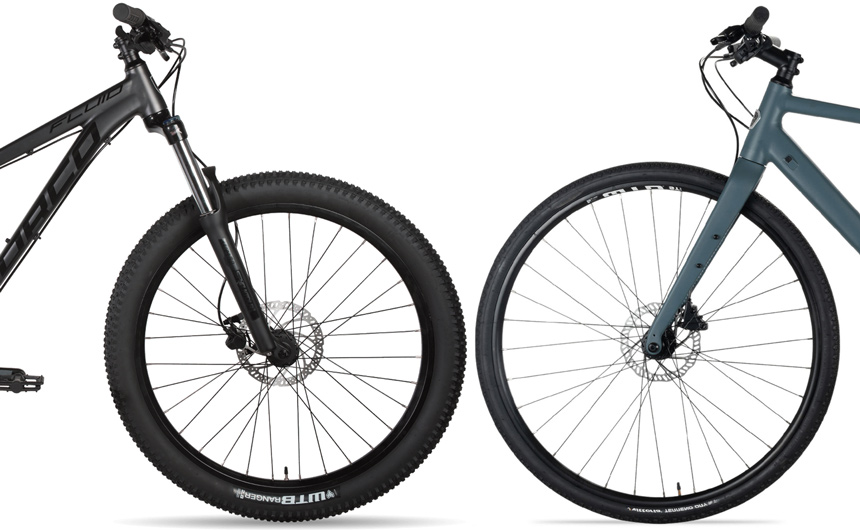 Norco has some amazing suspension mountain bikes in their arsenal which are developed with unique layouts. All the different series of bikes are unique in their own manner. When a rider decides to go through terrain, they are going to feel the difference between a trail and a euro bike. That is just how Norco makes their special bikes that everyone loves.
The main thing that makes their design and performance special is their Horst hanging link, Horst Rocker link, and the High Single Pivot, with these components in their bikes, they definitely give an amazing feeling that is unmatched. All of these are suspension technologies, that result in amazing handling, grip, climbing, and descending experiences. No matter what kind of bike you get from Norco, may it be an Enduro, XC, or trail, you will be getting the best possible performance from them.
3. Quality Assurance
Norco bikes have amazing quality assurance as all of their products are thoroughly tested out during the development process. Canada is a vast country and its wilderness is quite diverse, which makes it the best testing ground for bikes. It is also the best playground that professional riders can ask for, they can fully test out and fine-tune their bikes before jumping into something serious.
Let us now discuss and review some of the bike types from Norco!
Norco Bikes Range- Something For Everyone
As we discussed before, Canada's terrain is very diverse and expansive, this makes it a perfect test ground for Norco. That is why they have a lot of bikes to test out. This particular advantage that they have made them win big awards and you would be surprised at that. In 2005, the bike of the year award went to Norco VPS Six, the design of the year award in 2015 went to Norco Sight.
There are many changes they made after that, Norco's Advanced Ride Technology (ART) is a high-tech suspension system that was introduced way back in 2011, it was meant to be as an upgrade to their popular Horst link system.
Norco Mountain Bikes
Let's start with Norco's mountain bikes first, they are the only category in Norco's portfolio where they actually make a lot of models. You could say that mountain bikes are the unique selling point of Norco, they offer more than 120 models. The sub-categories that you would find in Mountain bikes from them are:
Cross Country
Fat
Trail
All Mountain
Enduro
Downhill
XC Race
Dirt Jump
Urban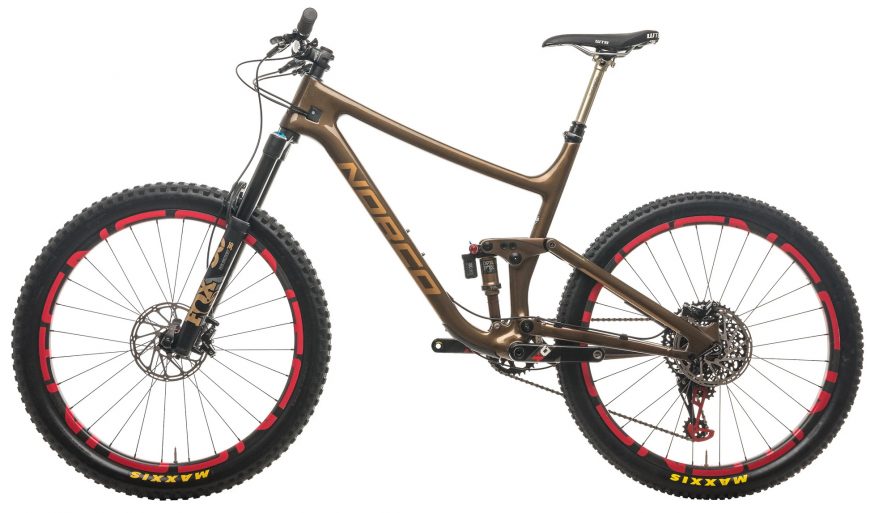 When you go with Norco's Mountain Bikes, you don't have to worry about anything. With these mountain bikes, you can ride and discover forests, go through rigorous off-road tracks and you will actually love the amazing performance that you will be getting.
There are tons of models to choose from and there's a chance that you will get lost in their sub-categories but they have an amazing system that will help you find what you need without any kind of confusion. Let me give you an example here, their high-quality models will always be denoted with low numbers, and their entry-level models will be denoted by high numbers. Their most famous flagship model is denoted by 1, this shows their system algorithms. They even add S, A, and C to show off what kind of construction the bike has like steel, aluminum, and carbon frames. This system keeps everything easy and precise!
Let me give you an example for categories, if you are a casual rider, looking for some fun over the weekend then I would suggest that you go for their Revolver, Storm, or Fluid series. They are trusty aluminum bikes that won't break the bank and they come with amazing components.
Looking for something really competitive, Norco has got you covered! Try out their Sight, Aurum, and Optic series. They are amazing FS bikes that won't let you down, you can easily complete trails and any kind of downhill courses.
How about bikes for backpacking and all-year riding, Norco has a sub-category of fat bikes called bigfoot which is best for those purposes.
Editor's Choice: My favorite choice out of all Norco mountain bikes is the Norco Aurum, it is exclusively made for professional downhill racing, once you get your hands on it, there is no going back. True, this bike is expensive, but the value that you get out of it is completely unmatched. It is built with a carbon and aluminum frame, with 29'' tires and HSP technology. The bike is also fitted with a RockShox suspension and SRAM X01 DH drivetrain.
Read also: Bike Frame Size Calculator.
Norco Road Bikes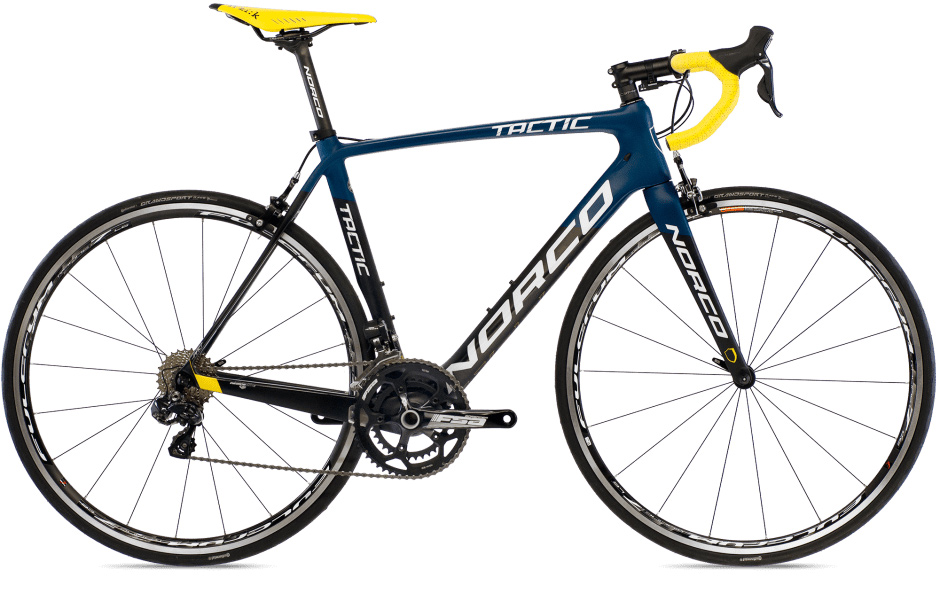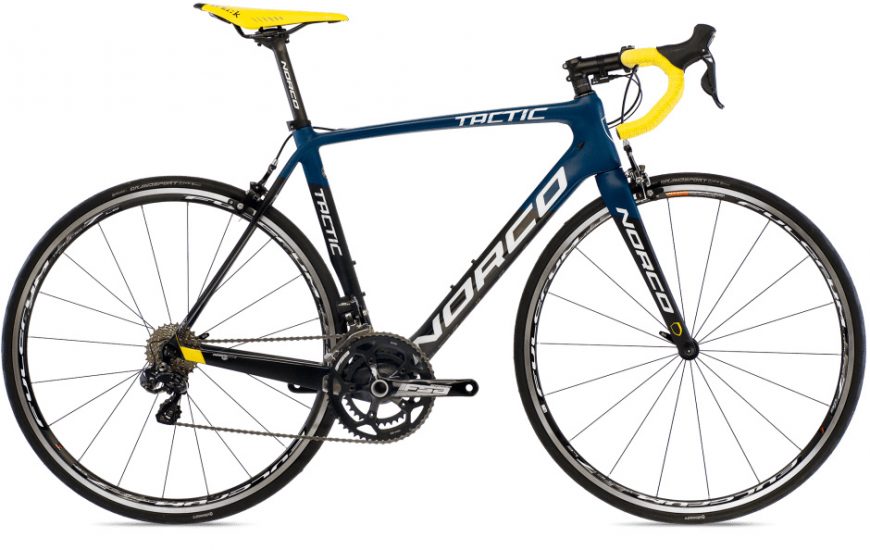 Norco has a category of Road bikes that aren't actually road bikes, although it is mentioned on their websites, it isn't the real thing. They have drop-bar bikes which are best for all-road riding, gravel, and cyclo-cross. Although do know that these drop-bar bikes won't be enough for people that want the original road bikes, because simply they can't handle pavements as the road bike does.
They do have something that closely matches the description of road bikes, they are the Section bikes. They are constructed with 32mm tires and you can find them in carbon, steel, or aluminum frames.
If you want something hardcore, then we have the Search models, they are fully compatible with the 700c and 650b wheels, you can find them with aluminum, steel, or carbon frames. They even have a model that comes with a front suspension, it is called The Search XR A.
You want something for Cyclocross racing, try out their Threshold series, with these bikes you can pursue aggressive racing. Their lineup of amazing CX bikes is impressive.
Editor's Choice: The Norco Tactic Ultegra Di2 has got to be my best choice when it comes to road bikes. It comes fitted with electronic shifters and the Shimano Ultegra groupset, all of these components enhance the performance of the bike to the next level. When you use the bike, you can see that it is super responsive and the thin ARC race system can withstand any kind of shock. The frame of the bike is fitted with amazing Power Chassis technology, it is very durable and resistant.
Norco City Bikes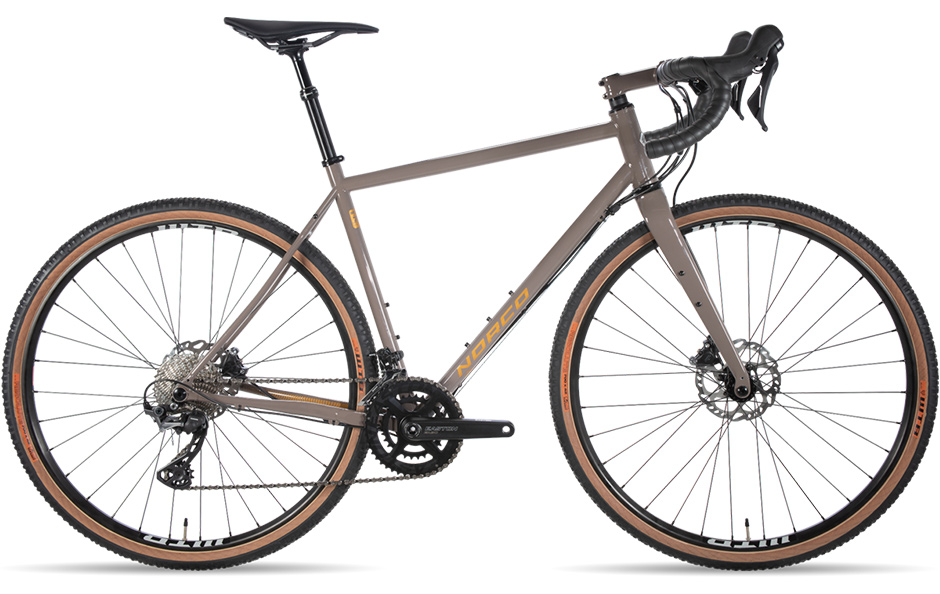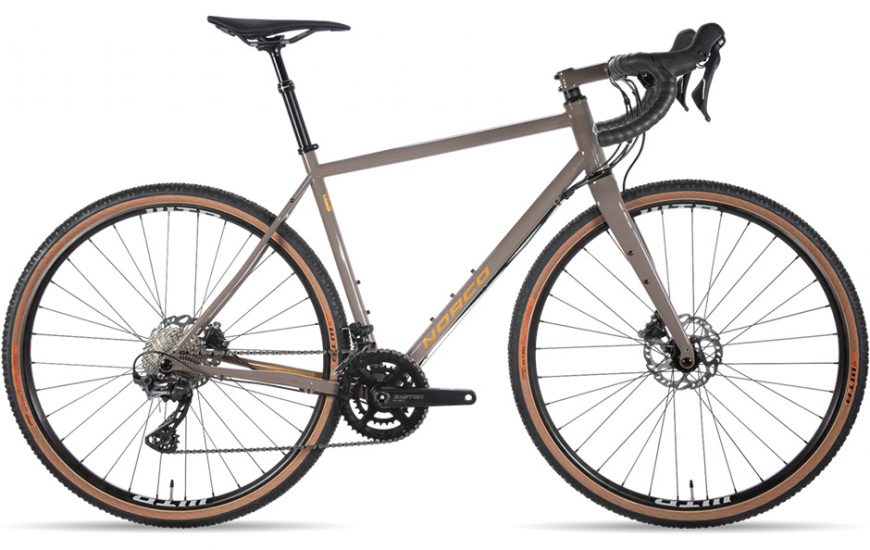 Norco also manufactures some amazing Hybrid and City bikes that you certainly won't be disappointed with. These are inexpensive bikes that are for fitness purposes, weekend warriors who love to go on long rides, and commuters. You can find both entry-level and mid-level bikes without any kind of confusion. Their XFR models are amazing as they come with a front suspension and wide tires, perfect for cities!
You want an amazing bike for your urban adventures, look no further than the Scene series. They are step-through bike models with comfy tires, amazing design, and handlebars. Norco's urban selection of bikes has amazing construction, they are built with aluminum frames. The tire sizes are a bit limited though, you can choose from 650b, 700c, and 29" models.
Trust me, you can't go wrong with Norco's amazing Urban bikes.
Editor's Choice: City bikes are fun to use, my favorite choice amongst them all would be the Norco Search XR S1. Its speed and versatility make it very comfortable to ride on, you can also use the bike for a variety of other reasons as well. The bike comes fitted with a Reynolds Chromoly frame.
Norco Youth and Kids Bikes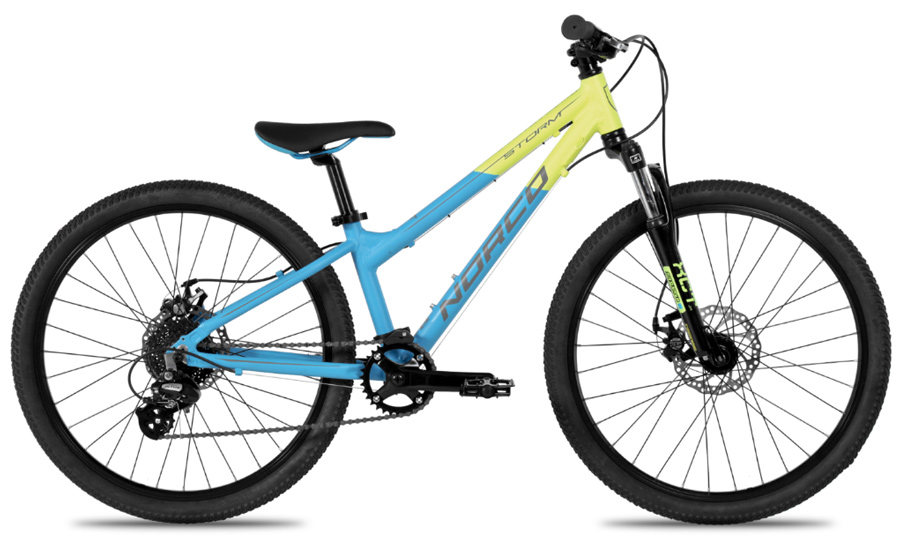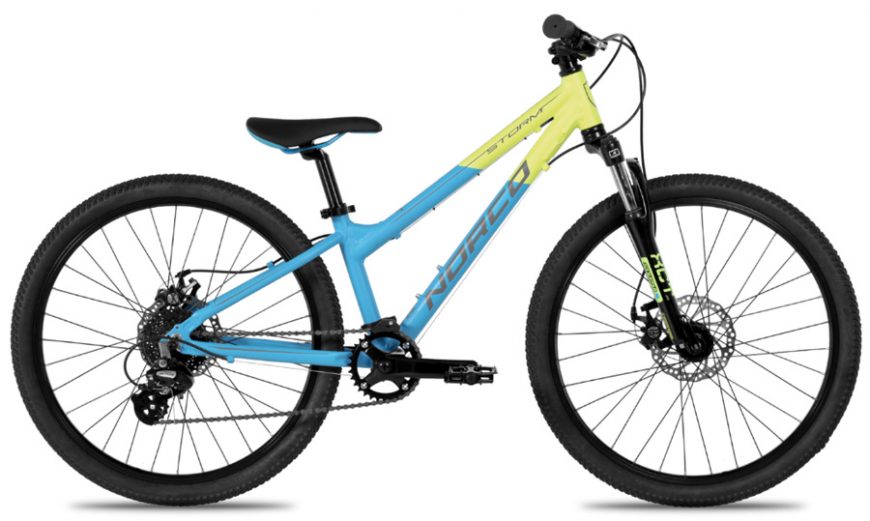 Apart from the amazing Adult bikes, Norco also makes bikes for the young. They are not dedicated young kids bikes, they are adult bikes that have been scaled down to fit for kids, they are fitted with 24" and 20" wheels. Some young kids' bike models are Rampage, Check, Fluid, and Storm. Kids also have some options over here, they can choose from the hardtail and FS bikes.
Norco's kid's bikes have the varying sizes of 16", 14", 12", and 10". You can find them in both pedal and balance bikes, you want a comfy bike for your toddler? Norco has got you covered! These kids' bikes come in different and attractive colors, and don't worry, they are completely safe with front and rear suspension and stable tires.
Editor's Choice: My personal favorite kid's bike from Norco would be the Storm, it is just amazing. The aluminum frame and exceptional performance top it off our list.
Read also: The Definitive Guide To Kids Bike Sizing.
Norco VLT E-Bikes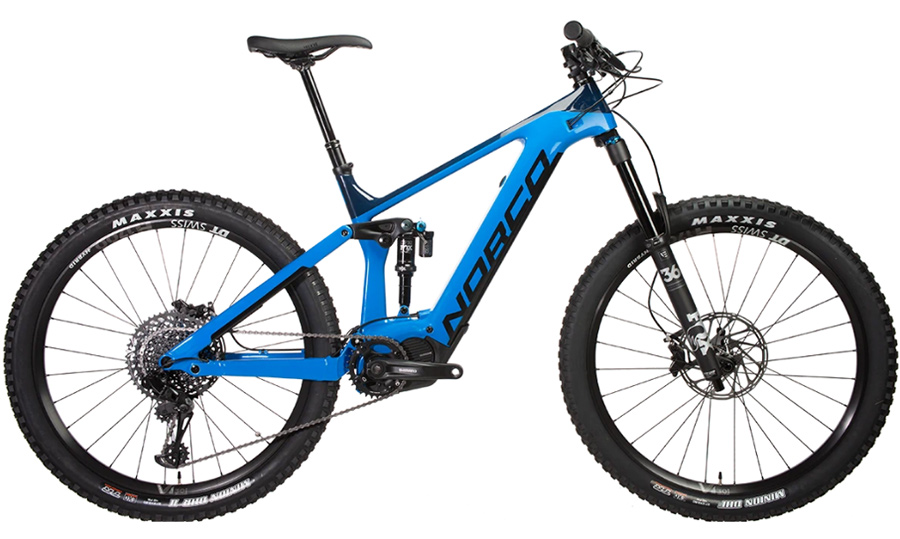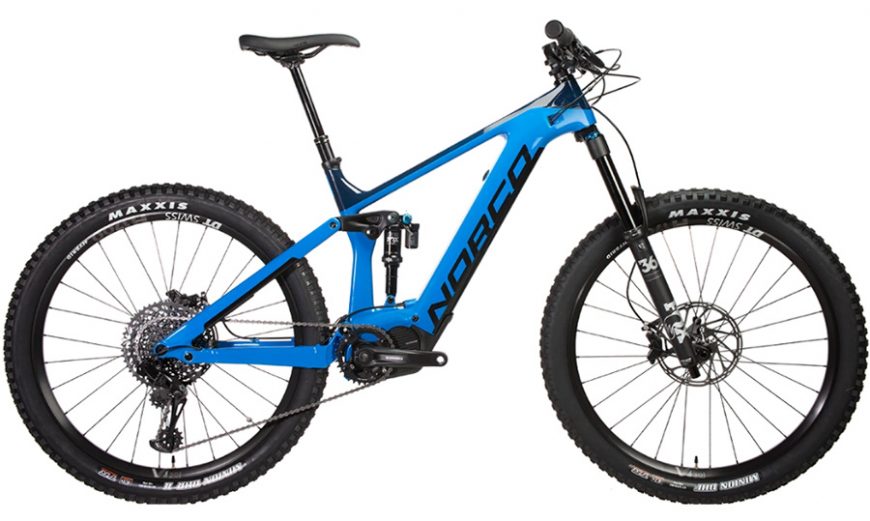 With technological advancement, electric bikes have been gaining immense popularity, they are now being used more than ever. People in the past used to refrain from E-bikes because they thought they weren't good enough or if they used them it would be considered cheating, that is not the case now.
Norco's E-bikes are there if you are in recovery mode, or want to get a bike for the elderly, their design and performance also make them very impressive. You can easily find the electronic versions of Sight, Range, Fluid, Charger, and Bigfoot. You can also choose from XC, Enduro, trail, and fat bikes.
Norco E-Urban Bikes
The E-Urban Bikes from Norco are the best in the business, they are the perfect substitute for a car. Just park your car in the garage and take the E-Urban bikes from Norco for a ride. These bikes are faster than anything that you have experienced before. Armed with powerful motors/batteries, and slim tires, these bikes are built to quench your need for speed!
The specifications of these bikes are going to vary from one model to the other. Take a look at the Norco E-Urban bike category here.
Norco E-MTB
We can only expect the best from Norco, this proves to be true when it comes to the electric mountain bike range. These are powerful machines that can be used in the trickiest of terrains, they are built for the most hardcore adventures.
Unlike other bike manufacturers, Norco just didn't install a motor and battery into their existing lineup of bikes, they designed and manufactured everything from scratch. Check out their full lineup here.
The construction of their E-bikes is very impressive, they are fitted with Shimano STEPS batteries and motors which makes them top-of-the-line.
In their arsenal, they also have one amazing Urban E-bike called the Scene VLT. It is perfect for people who live in the city and want an amazing e-bike.
Editor's Choice: The Norco Sight VLT C1 is without a doubt my favorite choice when it comes to E-bikes. The bike comes fitted with the Shimano STEPS E8000 motor, combined with a 630Wh battery. You definitely cannot go wrong with it. The 12-speed SRAM GX Eagle enhances the performance even more.
Norco Ride Aligned (TM) System – Technology Profound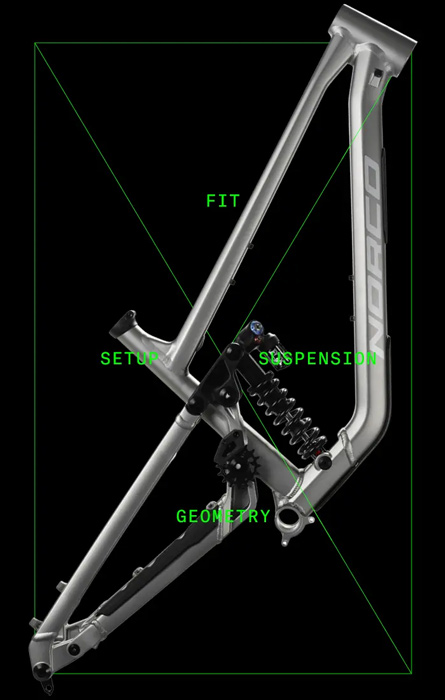 Every bike manufacturer has its own unique technology, the same is the case with Norco bikes. Their Ride Aligned design system is a very unique approach. With it, they can match every kind of bike design with the individual that rides it, think of it as an amazing algorithm.
The features that are taken into account with the Ride Aligned design system are weight, gender, skills, body type, and most importantly height. All of this information will then lead to the perfect bike suited for you.
The models that take full advantage of the Ride Aligned system are:
Optic
Sight
Revolver FS
Range VLT
Sight VLT
Do you have one of these models? You can try out Norco's bike setup guide, just fill in your information. Norco claims that once you fill in your information, you will get the best possible results. Do try it!
How Long Can Norco Bikes Hold Their Value?
Norco is one of Canada's Biggest Bike Brands and it took them a lot of time to earn that privilege. All the bikes from Norco are built from high-quality materials and feature top-grade features, which results in the bikes having amazing durability. There is one question though, how long can Norco bikes hold their value?
The answer to that question cannot be definite as it will vary from user to user and bike from bike. High-quality bikes have great durability, but if it is not used properly or not taken care of properly then their lifespan can be negatively impacted.
Getting an amazing bike is great but the bike needs to be maintained and used properly, otherwise, you will have to get it repaired or worse. Norco Bikes stand the test of time, but they also need to be maintained properly.
FAQs
Where are Norco bikes made?
Norco bikes have its headquarters in Canada, all of the design and manufacturing is done using the top and best vendors. They are designed at the HQ but assembled at local retailers.
Where can I buy Norco bikes?
Norco bikes can be purchased both in online and offline stores. You can check out their website for more information.
Who owns Norco bikes?
Norco bikes are owned by the founder Bert Lewis.
Recap
Norco Bikes is Canada's biggest and oldest brand that excels through its amazing products. They have a huge portfolio of over 120 models and their categories take into account the needs of everyone. They even have amazing kid's bikes.
Their bikes aren't that expensive, and you can definitely get an amazing bike with high-quality components without breaking the bank. Visit their website for more information on their products and the technology they use.
Also Read: Best Mountain Bikes Under $500
---