What is it with single-speed mountain bikes? What's the temptation, and why would you bother in the first place? I mean isn't that why the God of Bikes invented gears, so we could all make it to the top of the hill without having a heart attack?
Why would you want to go slower, as you inevitably must have to do both uphill and downhill? Surely there's no advantage to having one other than wanting to be ridiculed by everyone else on the mountain?
Oh, so many questions and seemingly without any answers. And yet, despite the seeming oblivion that must await the single-speed resurgence, more and more people seem to be switching on to the idea of single-speed. Why?
Of course, I am already a convert. I rode a single-speed mountain bike throughout the 80s and through most of the 90s, but back then, no one ever batted an eyelid at me.
Now when I mention to my cycling buddies I'm thinking about building myself one again, they all look at me like I've just gone face down in the mud full-on nuts crazy.
When I say, 'But I owned one for years….' They reply, 'Your BMX wasn't a mountain bike. It doesn't matter you used to ride it like it was…'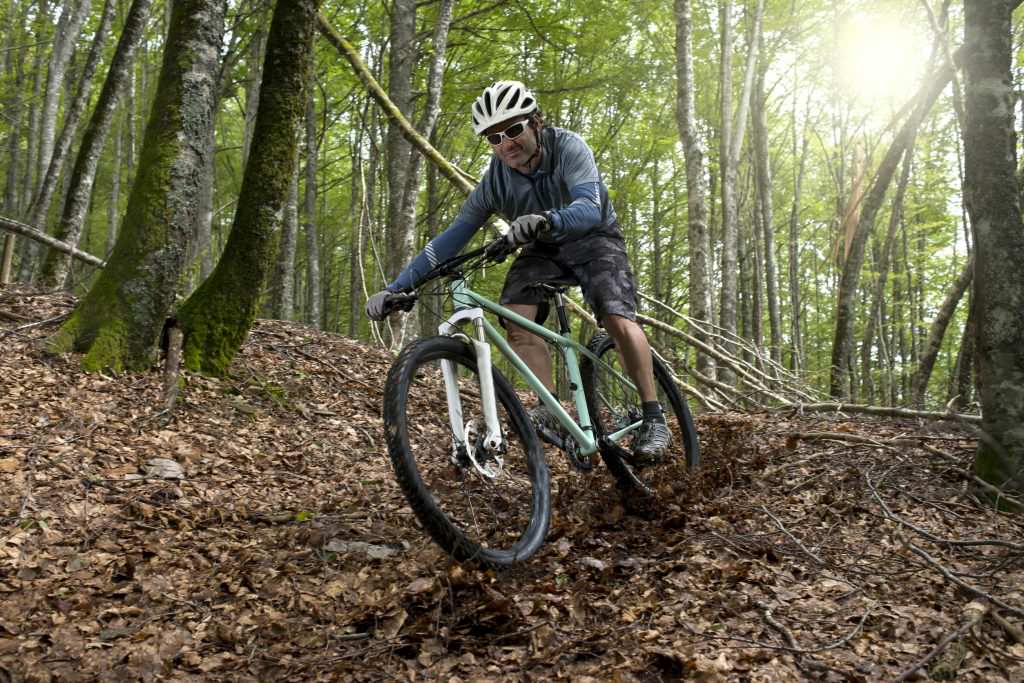 But they have a point. If single-speed gearing on a mountain bike was as good as its proponents said it was, and gears were not all that most people think they are, then more people would have them, wouldn't they?
And yet, almost all of us learned how to ride our first bike with just one gear. But aside from that, you know Single speeds actually have quite a lot going for them.
Now, don't get me wrong, I'm firmly in the 'everyone should own one of every type of bike, or more,' category, depending on their situation. That's why I have a 29" mountain bike so I can keep up with my friends, and also my trusty 26" Kona Shred for when I go out on my own.
The point I'm trying to make here is that no matter what it is that others say when it comes to bikes, the only thing that matters, is what you think. Nothing else matters.
Don't listen to what you read on the forums, or hear from clueless Lycra-clad morons out on the trail. Just go with what you feel yourself. And here's the thing that really gets me. Why are people so surprised when they ride a single speed and find they actually like it?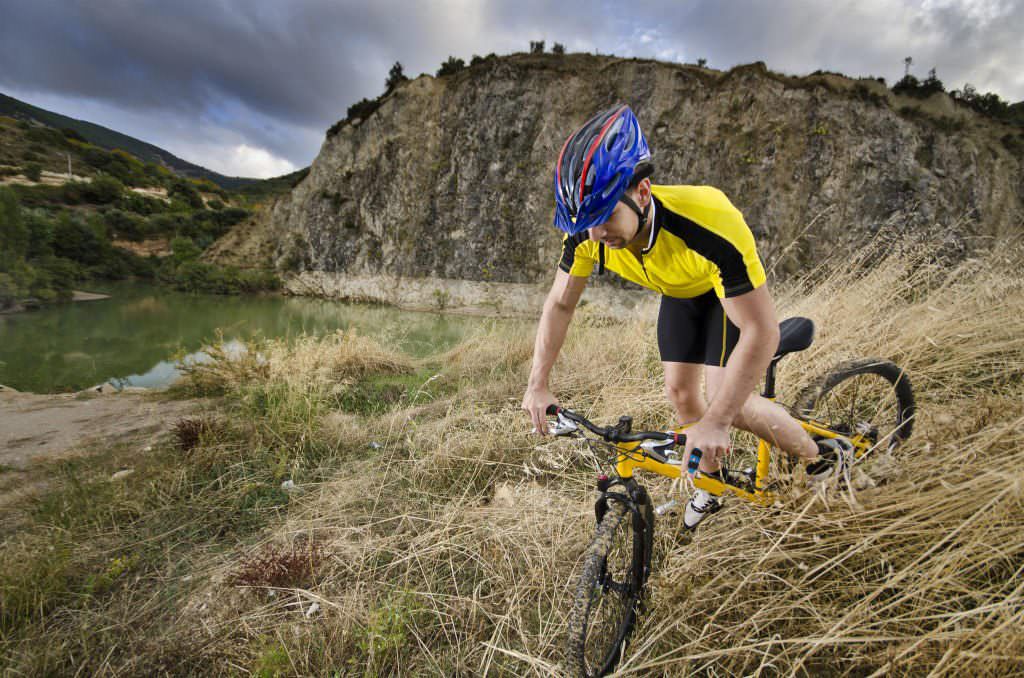 Benefits Of A Single-Speed Bike
Well, so here's a light-hearted list of 28 reasons why single-speed mountain bikes are the best thing to have hit the mountain bike community since they invented gears…
The New "IT"
The single-speed bicycles are the new "IT". I should begin by saying I've never really understood the concept of things being 'in vogue.' Nor does anyone else, especially when it comes to mountain bikes. Things in the cycling world don't really move at the same pace as fads do in other walks of life.
Just google "26" vs 29" and see what comes up. So the whole single-speed bandwagon has started. More and more people are trying it so maybe there's something to it. Maybe the revolution will die soon but we can still try it to see what's the fuss all about, can't we?
It's Simple
Pedal and ride and there's no need to be mucking around with gears, wires, derailleurs, etc. Pedal and ride. You don't have to worry about gear selection as you go into a tricky downhill section, you can just hammer in thinking about what's coming at you instead.
Not that worrying about your gears is that much of an issue anyway, but it's only when it's no longer a concern you realize how much time you spend thinking about shifting up and down the gears.
Do You Really Need Multi-Geared Cycles?
In truth, most people couldn't tell the difference between 10 speeds and 50 speeds when riding in the first place. Yeah, I know, you can. Of course, you can. It's everyone else we're talking about here, especially the Sunday gearheads who spend their working week googling mountain bikes and only get out for a few hours on Sunday.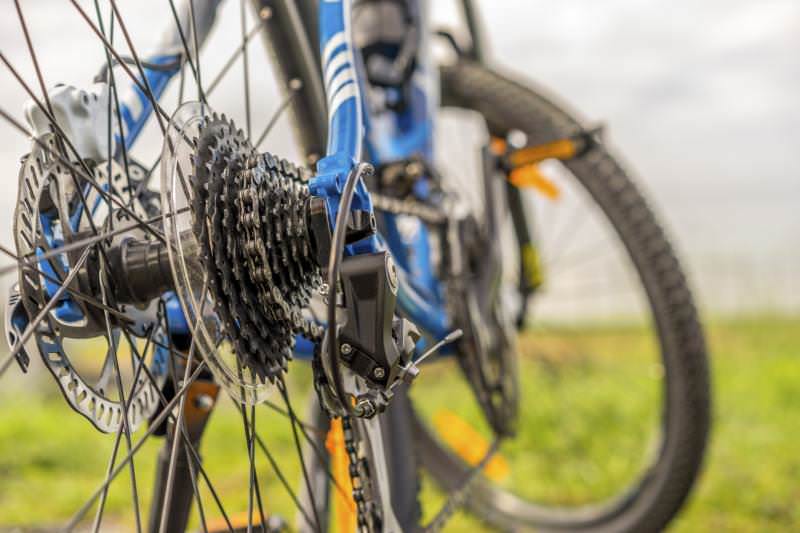 It's Cheaper!
Oh Hell yes, it's cheaper. That's especially if you can do it yourself. I was about to say that downgrading any mountain bike to a single speed is quite an easy task, relatively speaking, but that would be the wrong choice of word. Customize! That's the word. Let's start again. Customizing any mountain bike to a single speed is quite an easy task, and also quite cheap to do.
A Simple Ride!
It's just you and the bike – And it can all get really Zen really quick. No tech, no nothing; just you, and the bike. There is nothing more that I enjoy than a smooth ride on my bike without the hassle of worrying about the gears. The thing is, you have to be super focused on changing the gears all the time when you are on multi-speed bicycles. For me, it's the opposite of relaxing
More Aggressive Riding
You'll have no choice but to be aggressive. There is none of the spinnings to get around obstacles. You will be riding faster and with better control. It makes things more challenging and if you are a mountain riding junkie like me, more challenging means more fun.
A Lighter Bike
Single-speed bikes are much lighter since they host fewer components as compared to multi-speed bikes. They lack components such as multiple chainrings, derailleurs, and shifters. The smart zealots who build their own custom build do have this niggling tendency to leave their bikes with the option of reattaching or leaving their rear derailleurs on, just in case though.
Even if they don't, how much weight can be saved by removing a cassette in the first place? Well, that is the reason some people spend thousands on carbon bits and bobs for their bikes to save grams, and here's some uppity maniac saving the weight for free.
Easy Build
It's a great way to build a mountain bike on a budget. Several years ago, after I busted my nice expensive (for me, at the time $400 would have been a fortune.) Kona did some stupid stuff on the downhill, I couldn't afford to replace it.
Had I known that single-speed mountain bikes were a thing and that I could have built a better bike on my own, for next to nothing just by having a semi-decent frame, I would have done. I curse the internet for not really being a thing when I was young.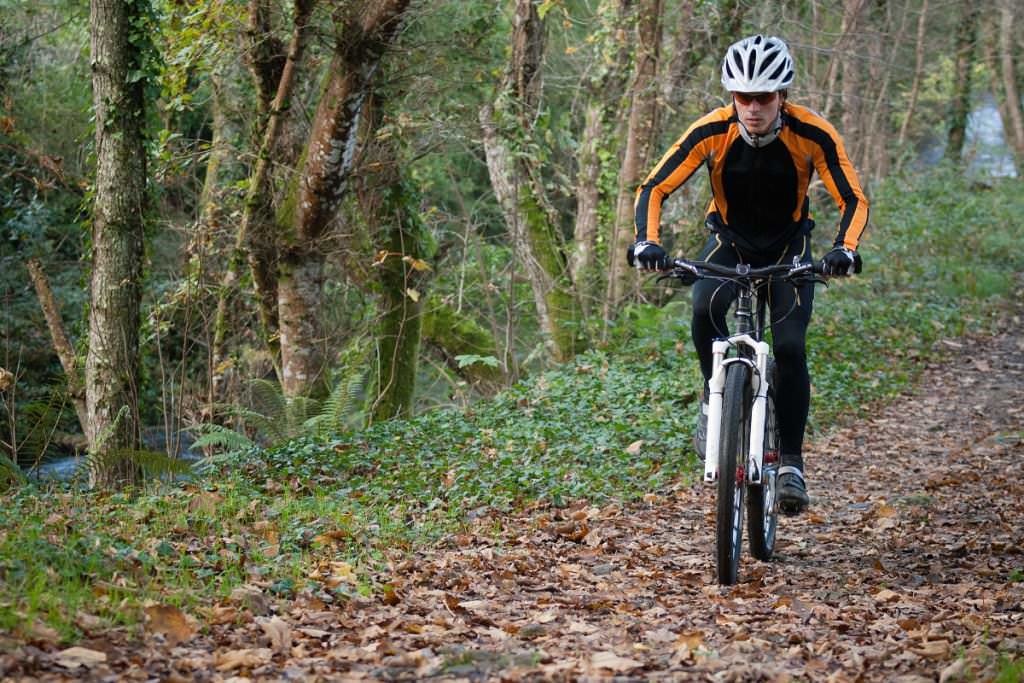 Simple Maintainance
Maintenance isn't a hassle on a fixed-gear bike. The more stuff you have on a bike, the more tech. you cram on it, the more likely it is to break and the more time you're going to spend tightening stuff and maintaining it. You won't have to make trips to the local bike shop just for maintenance.
Get this: Single-speed mountain bikes have next to nothing to look after apart from a chain, and two cogs. It's also really easy to see what's gone wrong when it goes wrong. For someone like me, who likes the friendly and easy path through life, it's a bit of a no-brainer.
Keeps Life Interesting
You've decided to try something new. Why not? Sometimes constantly shifting up and down gears and rising the same trails again and again, going down the same hills. No matter how fast you get up there doing it, pulling the same jumps can get boring.
Let's be honest, that's what most of us do in any case. We get out there and we ride the same stuff again, and again, and again. Well, except for me. I spent most of my time traveling Europe in the last summer. For the last year or so, I was traveling around in a camper van with my bike strapped to the back just moving from trail to trail. That was the summer of my life!
The point I'm really trying to make is that most of us have to work for a living. Therefore we ride the same stuff week in and week out. By getting our hands on a single speed, every trail suddenly becomes new again. How you approach every corner, every rock garden, and every berm is a brand-new experience. At least that's what I learned on my short trip. Try it.
You'll Look Like A Pro!
You'll look like you know what you're doing, even if you don't. That's true. People will either think you're crazy or really know what you're at. Either of these options works for me. But in truth, this works really well.
If anyone questions your ability, you can just tell them, 'I was after a new challenge, I've done everything else.' At this point, you should look out across the trail with a thousand-yard stare like you are remembering all the comrades you used to ride with who didn't make it.
Improved Mountain Biking Skills
You'll be a much better mountain biker at the end of it. You have to be. Even if you're not, you won't be able to admit it to anyone. If you ever talk to anyone who has devoted themselves to the crazy world of single speed, they will swear blind they are a better rider because of it.
There's some truth to those statements of course. Because you have no gears to fall back on you will have to force your way through the more challenging sections of the trail and just deal with the pain afterward.
Without a doubt, you will question the insanity that had you choosing a single speed at the time as you power your way up a hill, but you will feel stronger, fitter, and more developed as a rider afterward.
That's because going uphill you will be standing the whole way up the hill, and having to rely on your skill and technique more. You will have to anticipate what is coming up ahead in a way you don't have to on a geared bike.
Better Than Walking!
Of course, it is better than walking. Anything beats walking, except golf. Golf never beats anything. It's a terrible sport and should be made illegal everywhere. One of the downsides of single speeds is that you may find yourself walking uphill a lot, especially near the end of the climb when your legs just give out. Because it is possible to get up a mountain with one gear.
A Perfect Excuse
It's the greatest excuse, for everything. If you struggle with anything, you can just say: 'Ahh, one gear.' It works in any situation, even in a nightclub or while fishing.
Feels Special
It feels special. There is something rather nice looking and elegant about a nice well-made single-speed mountain bike. There are no bits hanging off it, and the lack of shifters up on the handlebars or errant gear wires will give your bike a nice aesthetic overall feel. It may also make you look more like a pro. It might not though.
No Pain- No Gain
Feel the pain. Pain is good. Expect the first few weeks of adjustment to a single speed to be absolute Hell. Going up hills will see you up on your feet the whole time. On the plus side, you can expect to burn a lot more fat. You will love the feeling of tired, exhausted muscles at the end of the day though. Feel the grind. But it will be quiet.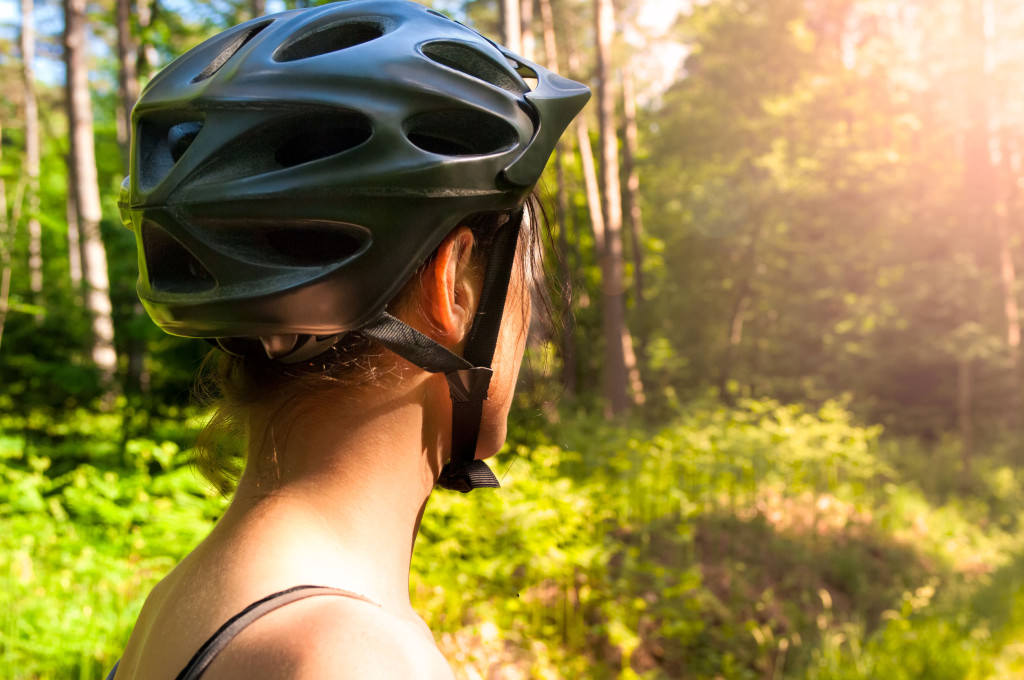 Enjoy The Noiseless Ride!
Is there any worse sound than that of a slapping ticking annoying chain, or gears crunching when they shift? No there is not. That might be the single biggest thing you notice, after the pain in your legs.
It can make a real change to notice the sound of your tires on the ground over and above everything else. It can almost make you feel kind of Zen-like.
Ready To Ride
Get on and go. This comes down again to the whole maintenance thing. Just get up and go. Pedal and ride. It can be really nice to just be able to get up and pedal away the moment you unhitch the bike from the back of the car. All you need to do is pedal.
Pushing Harder!
You will have no choice but to push hard. Because if you don't, you'll be walking. To be honest, I sometimes prefer to push my bike up a mountain anyway rather than sit there and spin my way to the top case.
Great For A Workout
Do as much workout in 1 hour as you might in 3 on a geared bike. Since you have to push harder, you'll be burning more calories as compared to the calories you would burn on geared bikes.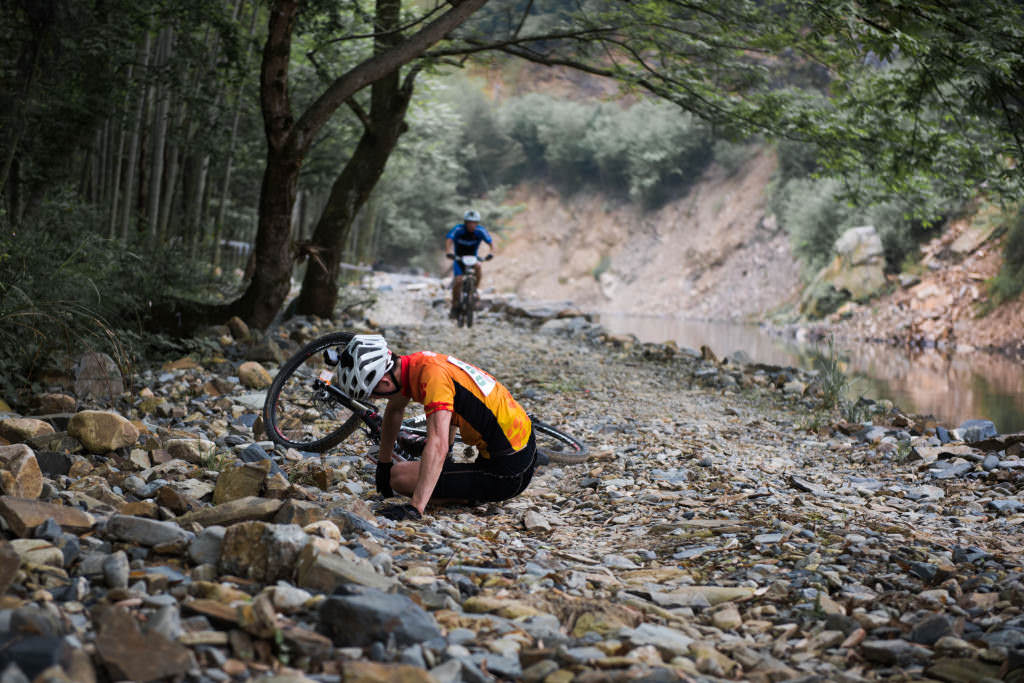 A Worry-Free Ride
No need to worry about the bike or which part of your bike you're going to rip to shreds. Because there's very little to tear off the bike. If you wipe out, there's more of a chance the bike will all still be there when you get back up.
Feed Good Vibe
It makes you feel good. Isn't that nice? Everyone should feel good about themselves. It really feels like you've really accomplished something good when you manage to hard pedal your way to the crest of a bitch of a climb. People will respect you, although grudgingly if you manage to get to the top of a trail at a single speed.
Feels Nostalgic
It's like finally being able to ride a grown-up BMX. Could this be the real reason behind single-speed mountain bikes? Are the single speeders really just nostalgic for their childhood, for a simpler time when movies were good, and we all knew that Communism was the enemy?
Ride Like A BMX
You have to ride it like a BMX – There's none of this going down the gears and spinning like a circus hamster all the way to the top. On a single speed, you get up on your pedals and you stand all the way to the top. You will use more energy, but you will be faster because of momentum, and you know that if you stop, you're going to be pushing your bike all the way to the top.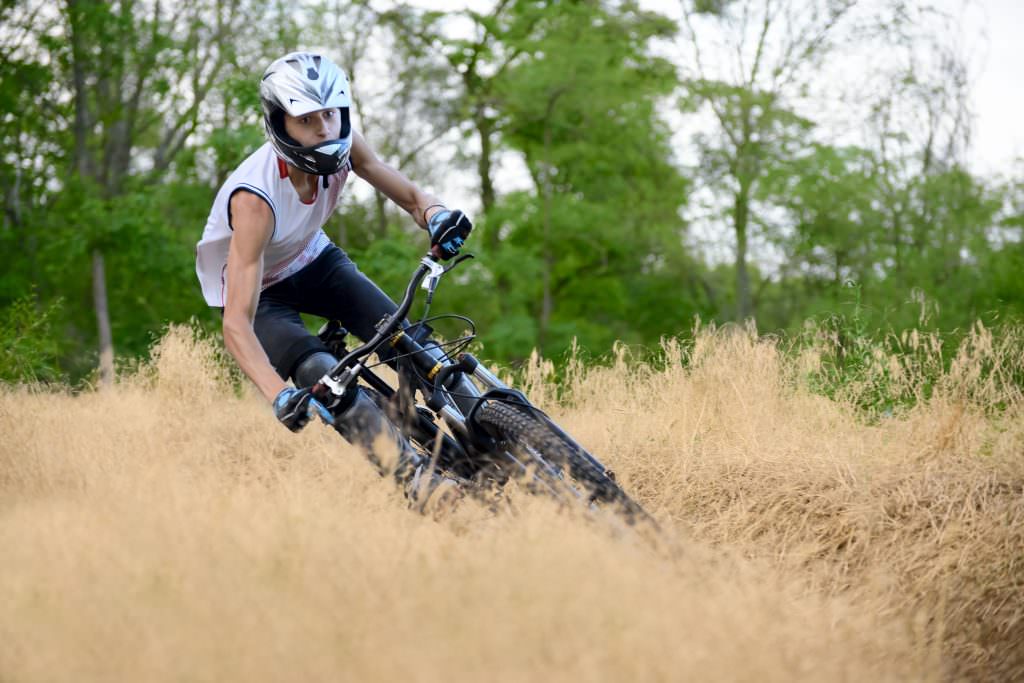 Stronger Legs
Your legs will get really, really strong. You will look like you work out constantly after just a few weeks. Of course, you won't need to go to the gym when you ride a single speed, because you'll be working out on the trail. All that side-to-side movement you generate up in your pedals will also give you a really good upper body workout too.
It's Efficient
Well, obviously. Your chain doesn't have to sneak its way around gear pulleys that are at an angle, so all the power you put in is transferred directly from your legs to the ground. The chain will also loop straight back around the rear cog so the force can also be applied directly to the wheel.
Conclusion
Most people who own an FS MTB will wear armor and probably have more money than knowledge in any case. Some of the best MTB riders I ever met, were the ones who rode singlespeed bikes. It's a great leveler. Too many riders rely on their bikes to get them out of trouble, instead of relying on themselves. Which one are you?
Also Read: 15 Best Bikes For Heavy Riders