For me, there are 5 different types of bikes you should know. I left off a few from this list because they might be a subcategory of one of these others or they may just not be super important. For example, beach cruisers may be a fun way to ride on Saturdays down at the boardwalk, but they are pretty simple to spot and hardly get enough miles to warrant any thought time. In the same way, bmx bikes are very important in some circles but didn't make my list because they are very simple, and it is easy to understand the differences between them and other bikes.
Mountain Bikes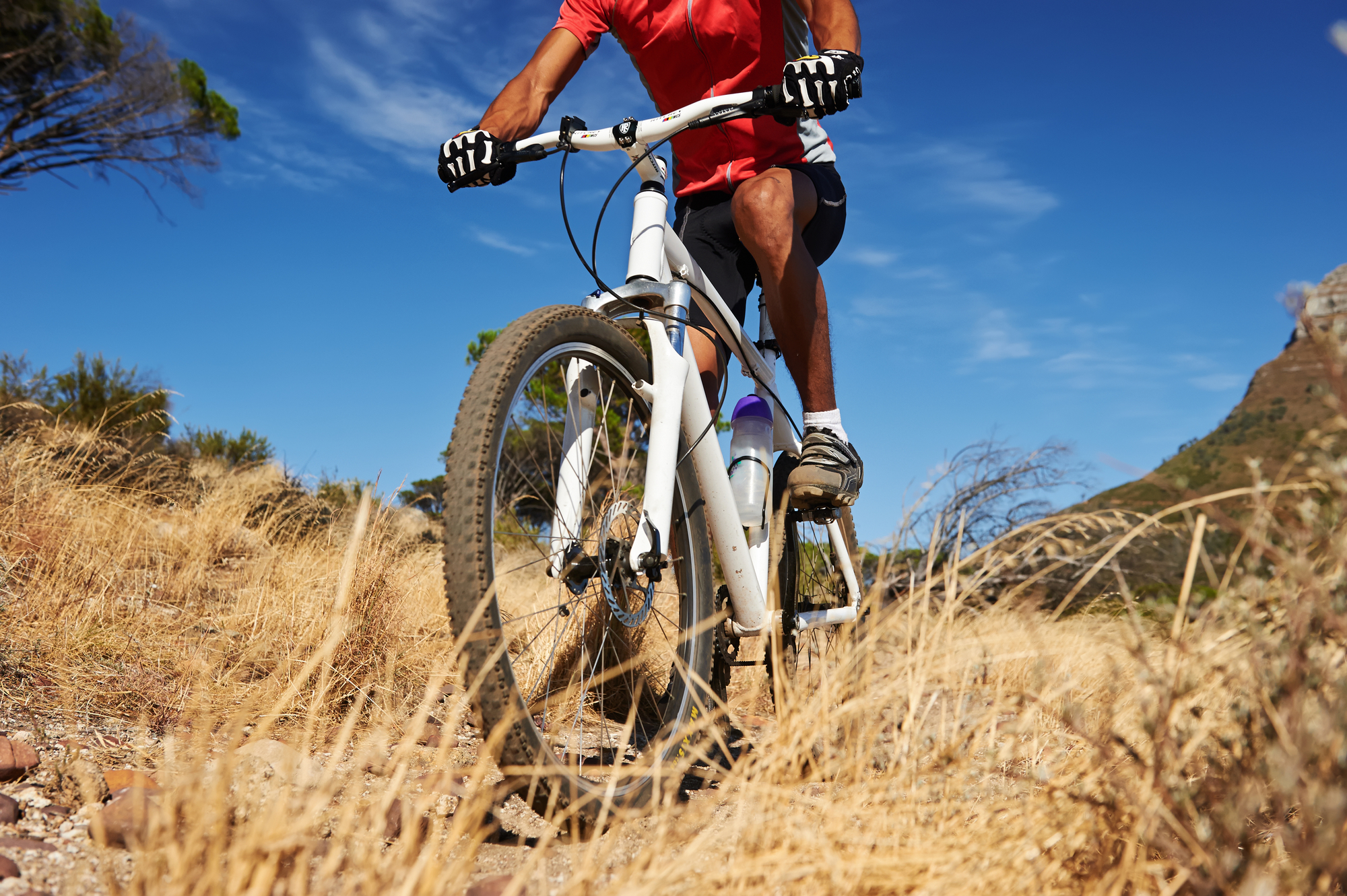 Mountain bikes have been around since the late 1970's early 80's when people just started throwing wider knobbier tires on commuter or road builds. Then builders started giving them more clearance, homemade shock systems, higher gear ranges, and everything in between. Today they are made with the highest quality highly engineered materials and components; Front and rear hydraulic shocks, incredible hydraulic disc brakes, and so much more. There are so many subcategories including 29ers, 29+, fatbikes, street trials, downhill bikes, and enduro bikes.
Mountain bike pricing begins around $400 here in America for your basic department store bikes; at least that is what would be the limit of what I would take out on the trails. You could buy a nice mid level aluminum 26in tire mountain bike for around $800 depending on how old it is. From here things can get really expensive really quickly. Things that matter in pricing are the make of the fork (suspension), the groupset (shifters, deraileurs), and the gearing options. Typically price will go up when weight comes down. You end up paying more and more to shave off less and less weight. For example, the difference between an aluminum bike and carbon bike can be $1200 dollars or more.
Other things that matter are if it is rigid or has suspension. You might find that you like the feel of a rigid or hardtail bike because you don't end up riding a lot of downhill trails. My suggestion would be to buy only what you need and as always, check the classifieds if you are looking for a price break.
The last thing I wanted to mention is custom made bikes and other brands. Obviously custom made bikes are going to have a more precise fit and the exact components you want. This will typically cost you $1000-$2000 more than buying a complete build from a retailer. Just keep that in mind. Brands to consider for mountain bikes are the big 3 (trek, giant, and specialized.) These manufacturers sell more bikes than any other. Other specialty brands include Yeti, Santa Cruz, and Chumba. These brands specialize in mountain bikes only. Other good mid level brands (of course the quality is just the same as the others) are Cannondale, Fuji, Norco, Novara, Ghost, GT, Redline, Niner, and too many others to count. Do some research, ride your friends' bikes, and as always have fun.
Roadies: How Fast Can You Go?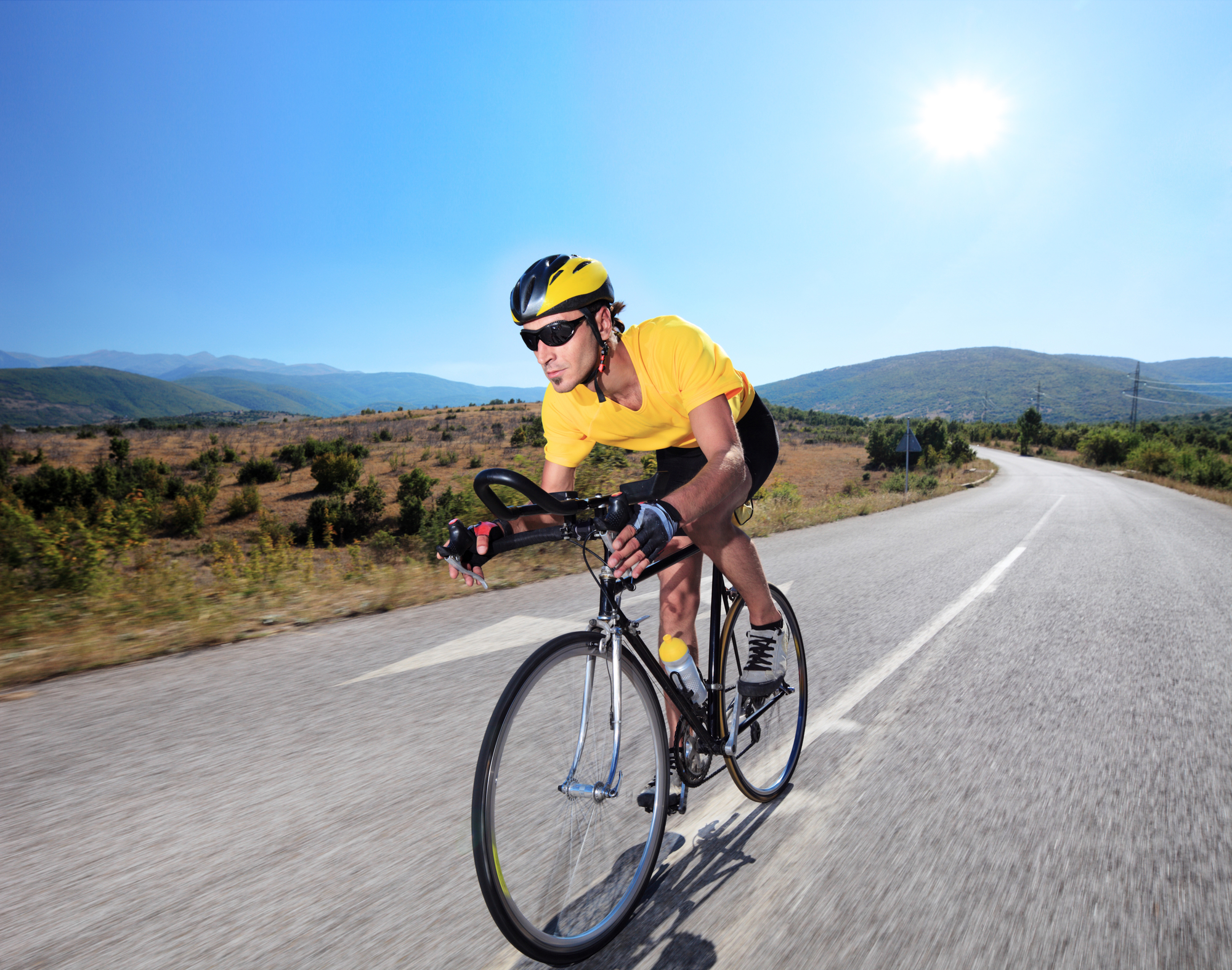 Another essential type of bike with which most people are already familiar are road bikes. With an "A frame" design as old as cycling itself, road bikes are the most common type of bike you will see around town. Their thin tires, lightweight builds, and more aerodynamic handlebars are what usually set them apart from other types of bikes. Today they are made with everything from steel to titanium, carbon fiber to graphine. Engineers are always interested in creating lighter and faster designs to push the boundaries of cycling as a sport.
Road bikes may take other forms like time trials bikes, touring bikes or cross bikes. They may have disc brakes or even now, lefty forks. Older bikes will have a threaded headset and newer ones will be press fit. They look sleek and trim. The UCI (Union Cycliste Internationale) is the governing body of professional cycling and determines what road bike specifications a bike can have in order to participate in a race event. Typically road bikes will have caliper brakes because the UCI will not allow people to race with disc brakes. They also do not allow highly aerodynamic designs for safety or an unfair advantage
The top road bike manufacturers are the big 3 (specialized, trek, and giant) along with so many others including Fuji, Cannondale, Scott, Norco Bianchi, Pinarello, Scatante, Cervelo, and Raleigh. There are so much more. A good price for a competitive road racing bike will be around $1600 new. You can obviously find some cheaper if you are looking used, but be careful and be sure to do a full thorough inspection. Steel bikes will be cheapest but heaviest. They will last much longer and have a much lower chance of catastrophic failure. Titanium bikes will last the longest and never rust but they will be very expensive because not every manufacturer works with TI and they are often made custom. Carbon Fiber and Aluminum are main stays in the road market and definitely worth the extra money if you want a light bike to haul your butt up those long steep climbs. They can also be stupid expensive as the bike listed above. I'm sure it is a dream to ride.
Commuters: The Everyday Bike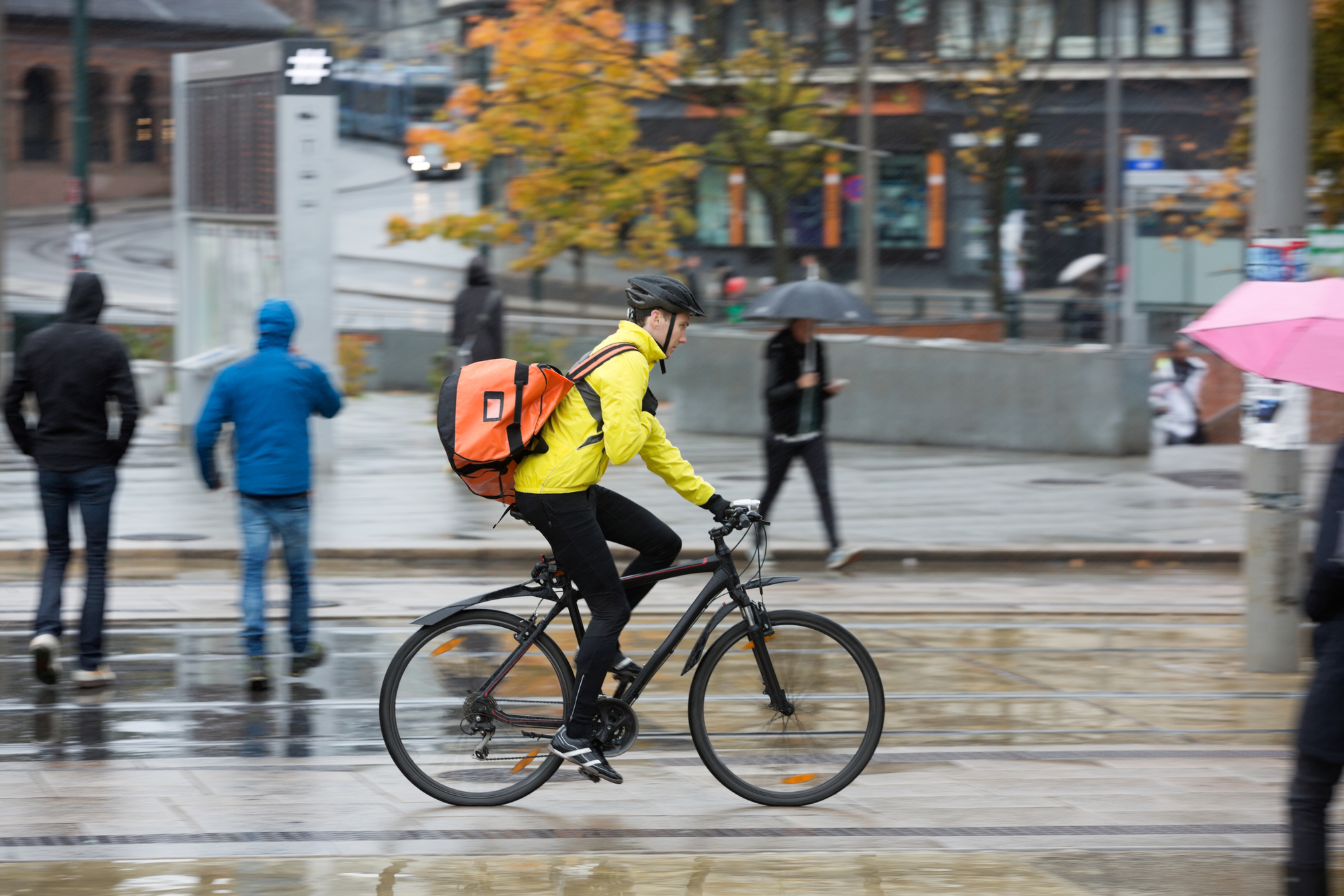 You may not think of commuter bikes as very specialized for their purpose but actually they are. Often fitted with wider rims for wider tires that provide stability on wet slick city roads. They also come with disc brakes for better stopping power and fenders to keep water and debris from being flung up onto you. Finally, they are also geometrically different from other road bikes. They have shorter top tubes to put you closer to your handlebars but longer stays so you can run a rear rack and not clip your panniers every pedal revolution. The geometry is meant to keep you upright for two reasons; so you are visible to drivers that you share the road with and so you can see over the hoods of parked cars and everything else. Some commuter bikes have shocks to dampen the road but most models don't come with them.
It is also important to mention that commuter models do not look the same all over the world. The model I described earlier is what manufacturers are putting out here in the US. In Europe the commuter looks more like a cruiser with a sloping top tube and wide set handlebars. They often come with an internally geared rear hub which is less susceptible to the elements and maybe even a dynamo front hub for a front light or to charge your usb devices. There are also several cargo models built for hauling kids or whatever else and in some places there is big push to do away with cars and replace the family minivan with a cargo bike. Folding bikes are also a type of commuter bike that can fold up to fit in your trunk or on any form of public transportation.
Brands to look into are Specialized, Trek, Brompton, Liv by Giant (Female specific models), Xtracycle, Dahon, and so many others. Good basic models should cost somewhere between $400-$600 with folding bikes and cargo bikes being around $1000 or more depending on the features. A cheaper option is to buy a good older frame off of the classifieds and build it up with specific parts that fit your commuting style. Here in Portland, old 1990's 26in mountain bikes are really popular. People just add fenders and a porteur rack and take off. It is a bike that can take a beating from the rain and keep on ticking.
Touring Bikes: The Go Anywhere, Do Everything Type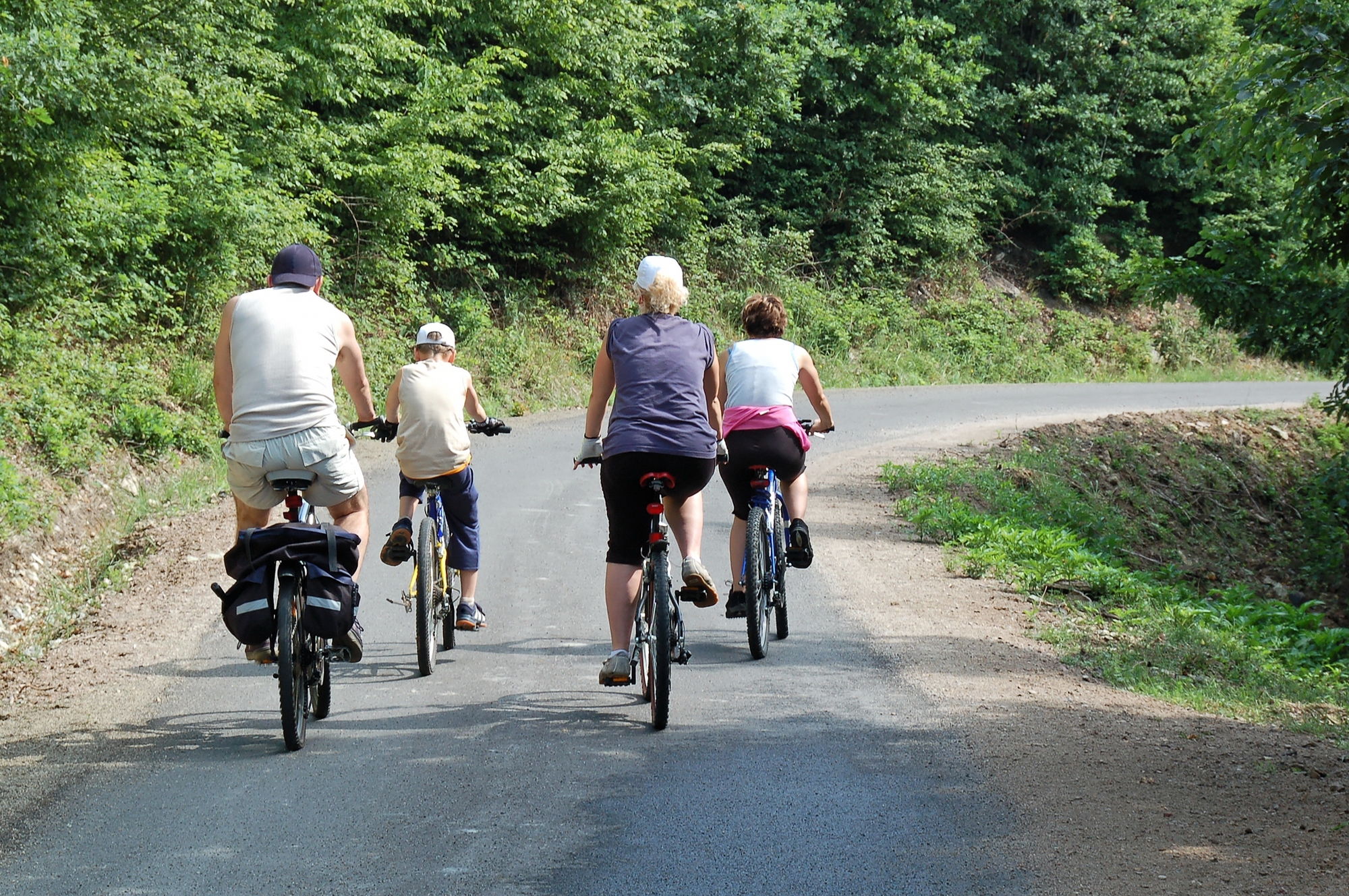 There is nothing like traveling by bike. It is far cheaper than any other mode of travel, you see more of the places in between, and plus you get to exercise every day. Touring bikes have similar geometry to commuters but often a wider gear range, mounts for all kinds of racks and bottle cages, and bar end shifters with a friction or indexed mode. They are almost always made from steel or titanium but that does mean you can't tour on an aluminum bike. They have wider tires and disc brakes to give you good stopping power for the heavier load you will be carrying.
I would also consider bikepacking bikes in this category. They are basically just touring bikes that are meant for more intense roads. They often have more of a mountain bike geometry with a angled top tube instead of it being level across. They will have mounts for everything, but often won't include fenders because there is no point. Gearing will not include the higher ranges of road touring bikes because there really isn't a need to be going 20+ mph (30+ kmh) with the trail conditions as they are. They will also have knobbier wider tires and sometimes a front suspension.
Good brands to consider are Surly, Salsa, Co-Motion, Trek, Specialized, All City, Jeff Jones Cycles, Gunnar, Kona, Novara and so many more. Look for steel, wide gear range, wide rims, and handlebars you will be comfortable with. These can cost you anywhere from $800-$4000 depending on the features you go for and how new the bike is. The Surly Long Haul Trucker is the essential base level touring bike and new they can cost around $1400. This bike will last you a lifetime and you can put some serious miles in that saddle. Get out and see the world.
Cross Bikes: Surprisingly Versatile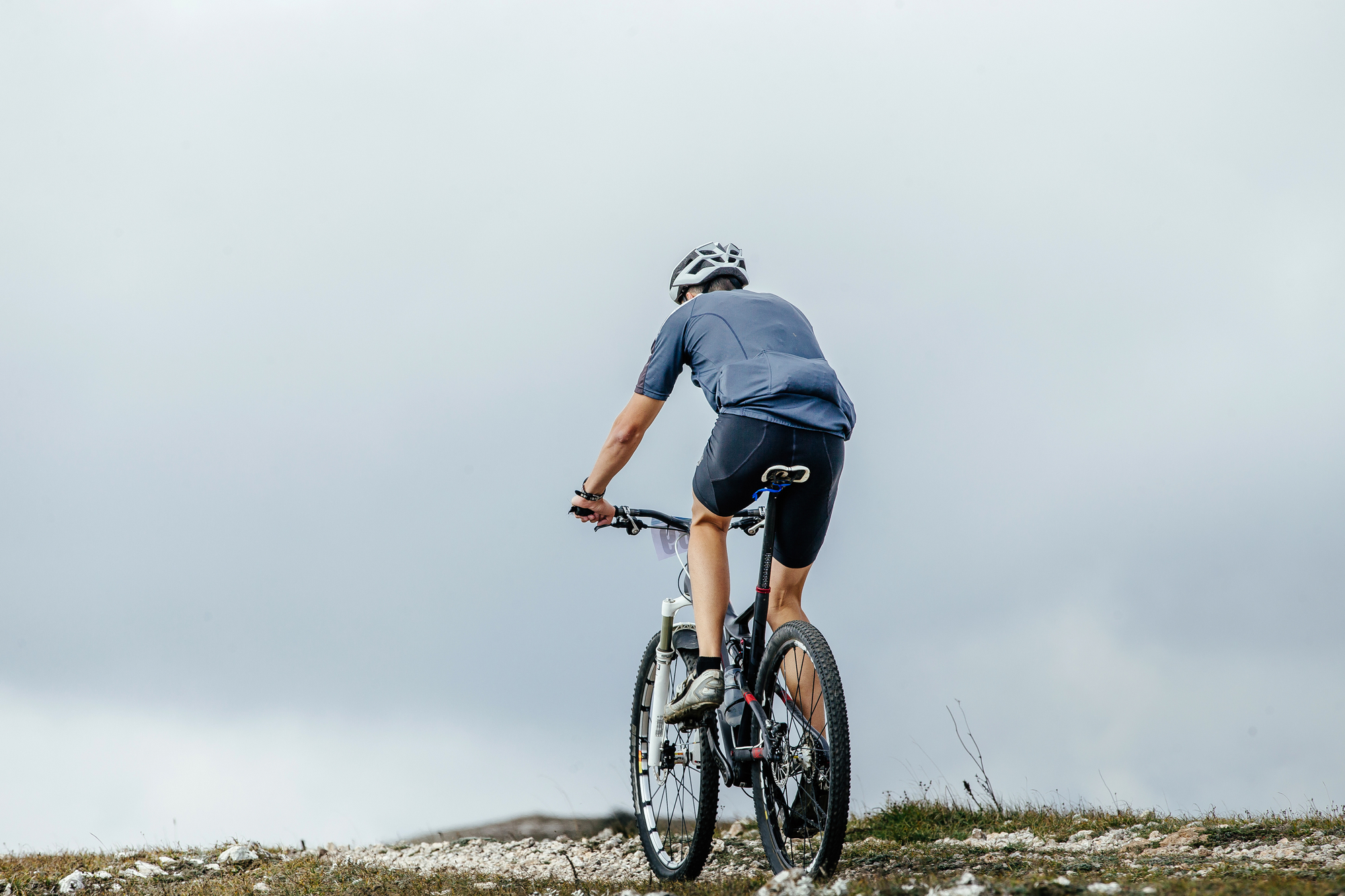 Finally, Cross Bikes are the most versatile bike. Cross races haven't been going on that long but they have certainly gotten more popular in the last few years as a way for pros to stay in shape in the offseason. Cross bikes have a wider tire clearance than road bikes and usually disc brakes, but maintain a geometry that is very close to road bikes. They have shorter stays and cranks. They are also often made from lighter materials like carbon and aluminum, but of course you can find steel out there as well. If you want a bike that you can slap some knobby tires on and ride the trails, this is the bike. If you want a bike that you can move from the trail to doing long distances on the road, this is the bike. For that reason alone I think this type of bike is really important for people who are trying to get the most out of their bike.
Not to mention, there is a whole culture to cross racing that is similar to trail running or racing. Waking up early, putting on weird costumes, drinking beer and gourmet coffee, and getting absolutely covered in mud while you race other people. You don't necessarily need a cross bike to compete but I will say that it makes it that much easier.
Look into brands like Scott, Norco, Kona, Salsa, Specialized and Trek. Look to spend anywhere from $1200-$4000 for a new bike and somewhere around $800 for a good used one.
Conclusion
There are so many types of bikes out there. Bikes that didn't make the most important list are recumbents, beach cruisers, cargo bikes, fatbikes, tandems, Randonneurs, street trials, tri bikes, and more. Some of these are close enough to other types that I included a little about them in their respective sections but wasn't able to include a specific breakdown of their details. Each type of bike provides a different type of riding sensation and I would wager that each one is equally fun in different ways.
Bike designs are changing all the time. Check out these cool projects for a look at what might be coming next.
Also Read: Is Riding A Bike Good Exercise? 7 Exercise Benefits Of Real Bikes Vs. Stationary Bikes