The Salsa Journeyman line has bikes that are made for adventures. They have reliable parts and strong frames that can handle gravel riding, all-road, and touring rides. Each model has a geometry that makes the ride comfortable and responsive, a drivetrain that makes shifting easy, and tough tires that give you more grip. The Salsa Journeyman series has the right bike for you, whether you're looking for your first bike or want to improve the one you already have. All the bikes that we are going to mention are already available at your local bike shop, so if you are planning for a new bike, you already know where to look!
Let's explore the key components and performance before giving our final verdict on the Salsa Cycles' Journeyman. Find out how it compares to the competition by reading our guide to the top gravel bikes.
Salsa Cycle Journeyman Models
The Salsa Cycle Journeyman models are available online as well as at local bike shops. Let's take an overview of the Salsa Journeyman Review and see what all of them have to offer individually. Ready?
Salsa Journeyman Claris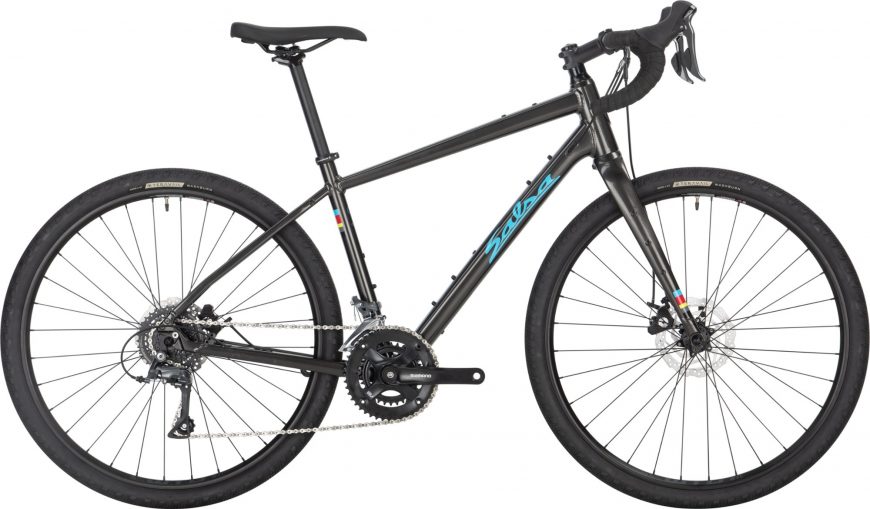 Price: MSRP $849 – $1149
If you like drop bars instead of flat bars, the least expensive Journeyman model you can buy has Claris parts. You can get it with either 700C or 650B wheels, so you can pick the size that works best for you. If you want to ride on both roads and trails, I suggest 700C wheels. But 650B is a good choice if you only want to ride on gravel and dirt. On the Salsa Cycles website, both 2019 and 2020 models are listed, but REI only sells 2019 models right now. But these are basically the same.
The only difference is that the hubs and tires are not the same. All of the models have 16 gears and flat-mount mechanical disc brakes. The entry-level Shimano Claris parts are reliable. The 2020 models have Formula hubs and WTB tires, while the 2019 models have Novatec hubs and Teravail tires.
Highlights
Claris Components
700C Or 650B Wheels
Formula Hubs And WTB Tires
---
Journeyman Apex 1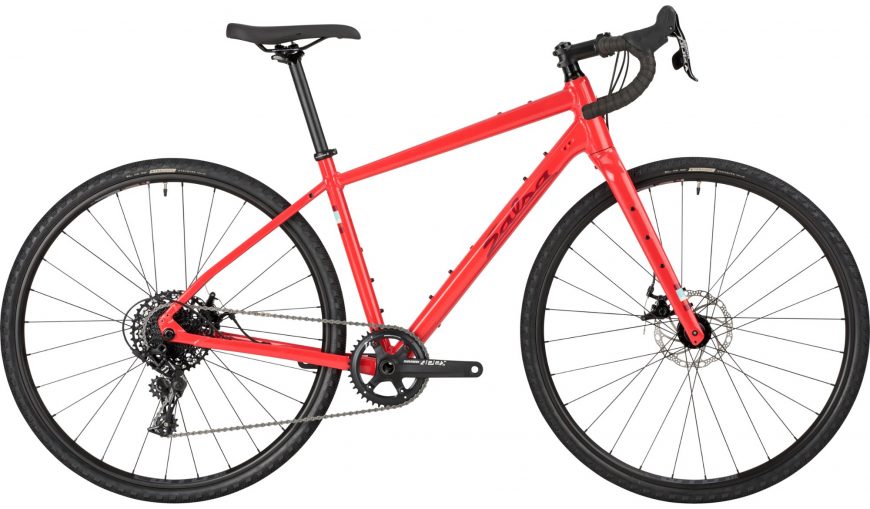 Price: MSRP $1,499
The SRAM Apex 111 groupset is good for riding off-road, but the Salsa Journeyman Apex 1 can also be used on paved roads because it has a 40T crankset.TRP Spyre-C flat mount disc brakes with 160mm rotors are included, which are an upgrade from the brakes included in the lesser Sora model. They give you even more stopping power and make it easier to slow down in a smooth way.
The aluminum frame of this gravel bike is matched with a carbon fork of the highest quality, which is zigzagged with an abundance of mounts. You can add front and back racks, fenders, lights, cages for water bottles and other cages. The Salsa Journeyman Apex 1 is a great choice if you plan on logging significant miles, visiting multiple countries in a short period of time, or competing in gravel events and races.
Highlights
Deluxe Carbon Fork
Mount Disc Brakes
40T Crankset
---
Salsa Journeyman Flat Bar Claris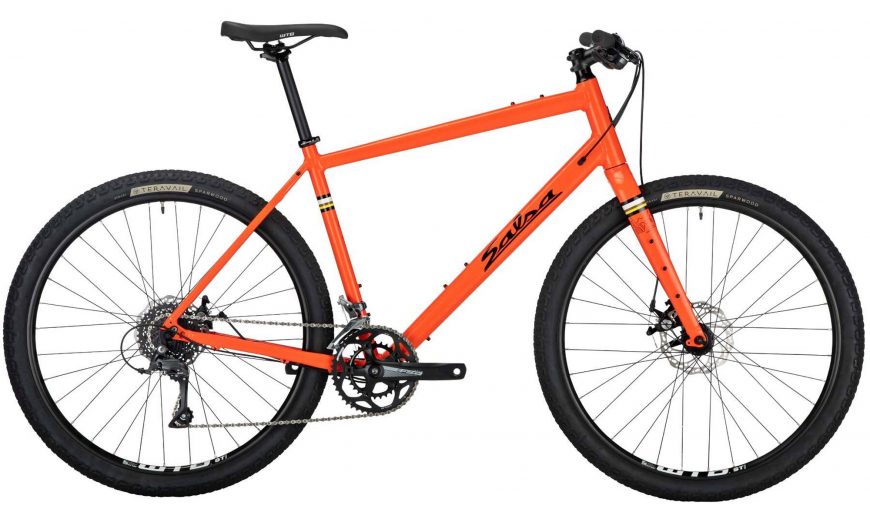 Price: MSRP $699
The Salsa Journeyman Flat Bar Claris is an all-road bike that looks good and has the right balance of speed, utility, and comfort. It's made with an aluminum frame and a fork made of aluminum. The cables are routed inside the frame, and there are lots of places to mount racks, fenders, and cages. The Salsa Journeyman 700C is a beautiful all-black color, while the 650B is copper. Only the tires are different between these two models.
The 700C Journeyman has WTB Riddler 37mm tires, while the 650B has WTB Nano 2.1′′ wide tires. As the name suggests, these bikes have 16 gears and a full Shimano Claris drivetrain, making them a good choice for beginners. The 160mm rotors on the mechanical disc brakes give them enough power and accuracy.Salsa Journeyman Claris Flat Bar is a good choice for beginners and people who ride for fun. If you want a fast, cheap, high-quality, and comfortable bike, you shouldn't think twice about getting it.
Highlights
Aluminum Frame
Aluminum Fork
37mm Tires
2.1″ Wide WTB Nano
Shimano Claris Drivetrains
Mechanical Disc Brakes
---
Journeyman Sora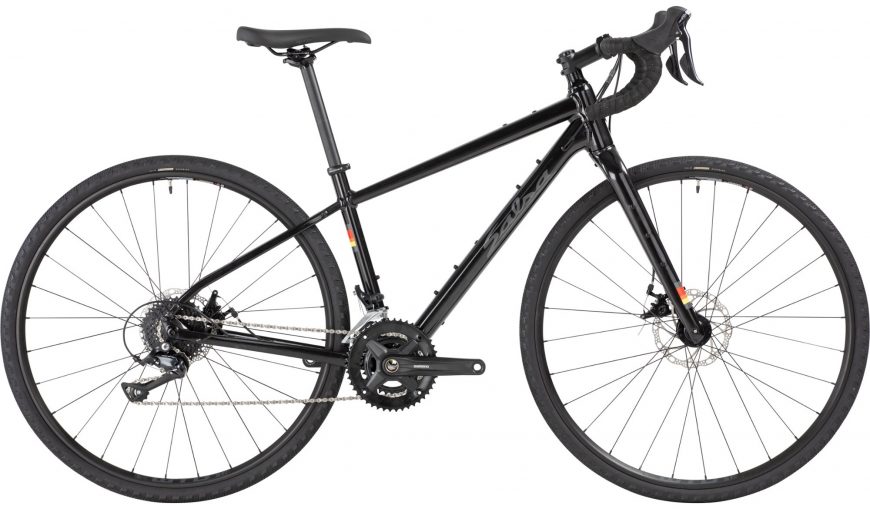 Price: MSRP $1,099-$1499
The Salsa Journeyman Sora is one of the best-looking bikes in this line. Plus, it's a great deal for the money, as shown by the Sora parts. Even though this bike is meant for beginners, I think that the Shimano Sora can be used for more advanced riding. Even though Sora only has 18 gears, it shifts well and lasts a long time.
Salsa Journeyman Sora gives you a lot for your money if you are a beginner or an intermediate rider who likes both paved and unpaved roads. Journeyman Sora has the same WTB STP wheels with Formula hubs and WTB Nano (650) and Riddler (700) tires as Journeyman Claris.
The fork is a big difference between these bikes. Journeyman Sora is the first model to have a carbon Fantail Deluxe fork, while Claris models have aluminum forks. The weight is another difference between these two. The Journeyman Sora 700 weighs 24 pounds, which is almost 2 pounds less than the 650B version. If you ride often and for longer distances, it's worth it to pay a little more for a Salsa Journeyman with Shimano Sora parts.
Highlights
WTB STP wheels
WTB Nano (650) Tires
Riddler (700) Tires
Fantail Deluxe Carbon Fork
---
Salsa Journeyman Flat Bar Sora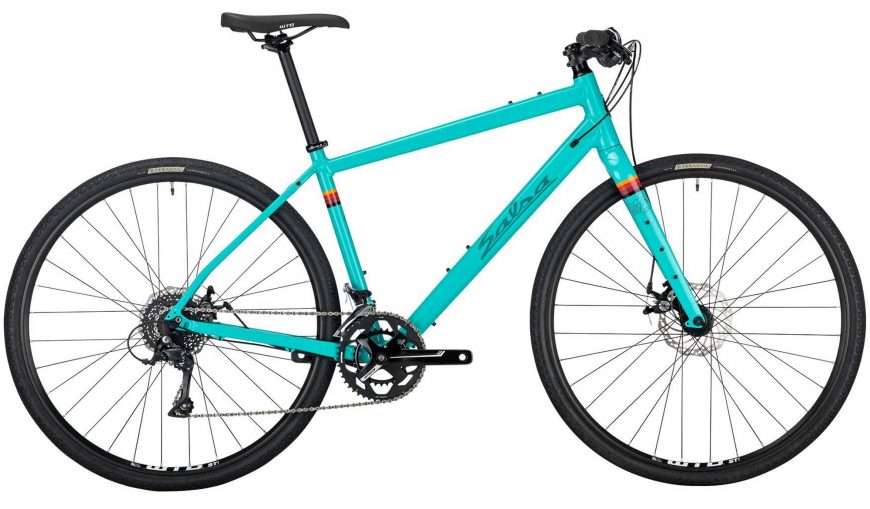 Price: MSRP $899
Even though it's an old bike, both the way it looks and how it works hasn't changed at all. Flat handlebars and Sora parts are two (obvious) features of these bicycles. Flat bars are easy to get used to and cost less to keep up than drop bars, so many riders prefer them. With an 11-34T cassette and a 46-30T crankset, the Sora groupset on the Salsa Journeyman gives you access to 18 wide-range gears. A great pair for riding up and down hills.
Promax brakes with 160mm rotors are used to stop the bike. They aren't very impressive, but they can definitely stop you on a dime if they have to. You may have to change them more often, though.
Highlights
WTB ST Wheels
Promax cable-actuated brakes
Sora Components
---
The Likeable
The Salsa Cycle Journeyman models are great for people who want to get out into nature. The Journeyman models have strong, lightweight aluminum frames and a geometry that strikes a good balance between speed and comfort, making them easy to ride and capable. The majority of favorable reviews give the bike's geometry and general construction high marks. People also say that the comfort of the frame and the fork are good points.
The Journeyman models also have high-end parts like hydraulic disc brakes, 1x drivetrains, and wide-range gearing, which make for a reliable and fun ride. Journeyman models also come in different sizes and colors, so you can find one that fits you well and looks great. Salsa's customer service team's quick response to problem handling is also very liked among riders. may arise.
The Unlikeable
The Salsa Cycle Journeyman Models have a lot of great features. They are a great value for the money because they have high-quality parts, come in a wide range of sizes, and have many features that let you customize your ride. But some people might not like that they are more expensive than some other bike models and that you can only get them in a few colors. Salsa Journeyman bikes do not come with tubeless tires. But they are made with rims and hubs that are ready for tubeless, so they are easy to change to tubeless.
Some people have also had problems with the shifters and brakes, but these are common problems with all bikes and can usually be fixed quickly with a tune-up. Also, some people might not like the Journeyman's geometry because it might not fit the way they ride. We also wished that some of their bikes would have more tire clearance.
Other Options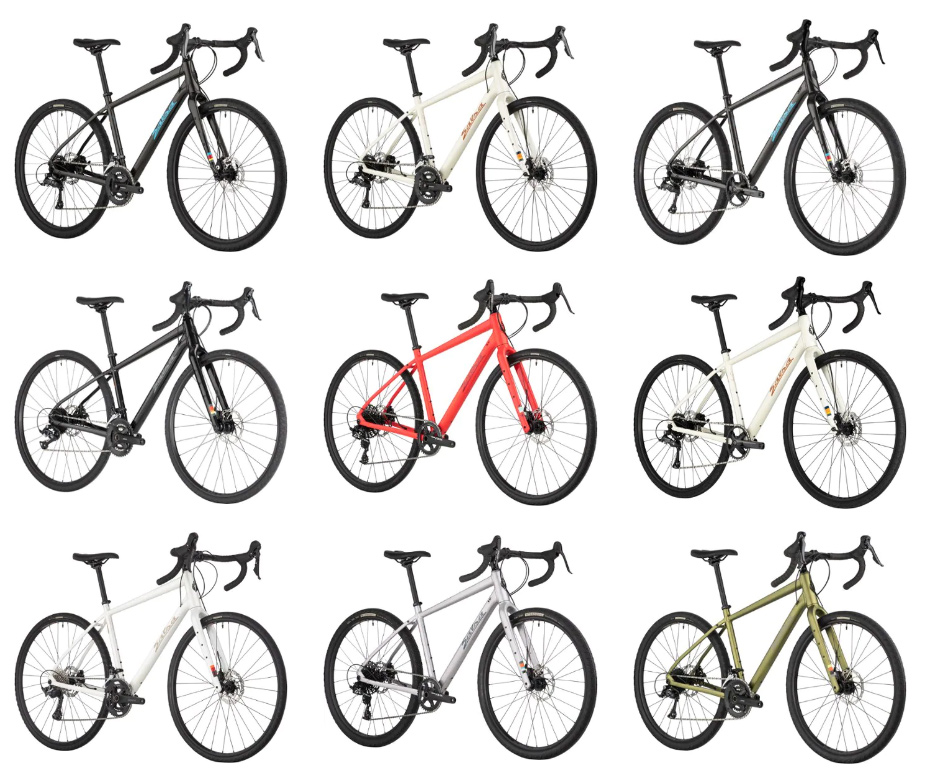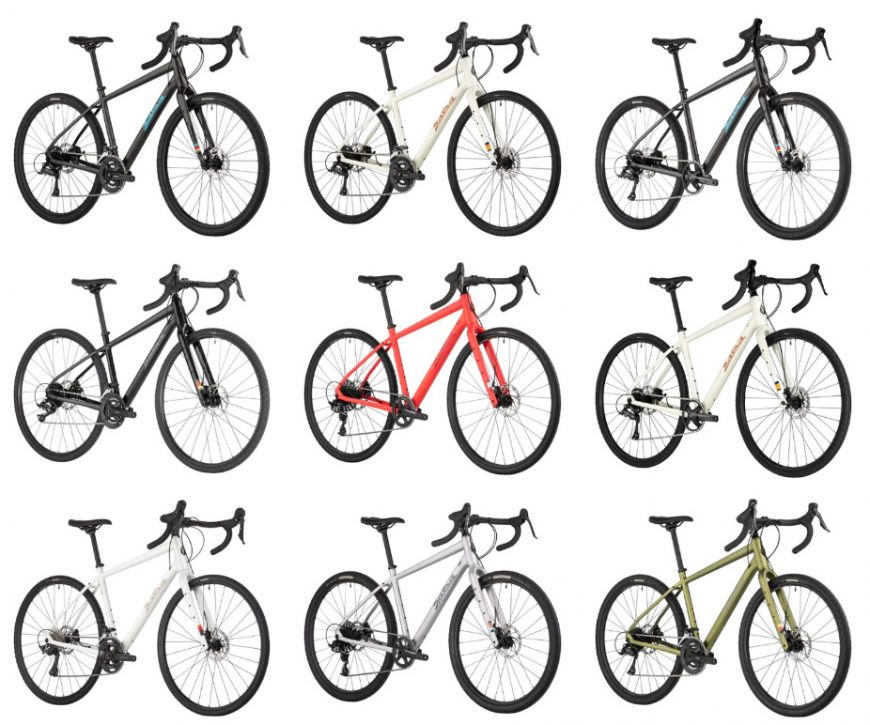 Gravel bikes are great. I've been riding them for a while, and I can tell you that these are the bikes you need. The Apollo Gravel is another cool place to check out. Since 1978, Apollo has been making amazing bikes, and the newest one is by far the best. The Apollo Gravel bike is a great choice for people who are just starting to go off-road and want to get the most out of their bikes. Trying something new takes a lot of courage. This bike will not only give you great performance, but it will also boost your confidence.
The bike's frame is made of lightweight aluminum, and the fork is made of carbon. This makes sure that the bike stays strong and stable while riding.
The Shimano Alfine 11-speed gear hub on the Apollo Gravel makes it one of the most unique bikes on the market. Not many bikes have this much power. So, you're probably wondering what this bike can do. The first thing it does is increase your gear range by 409. This is very important when climbing steep hills. You don't have to worry about anything because this is a great bike for beginners.
The TRP Spyre mechanical disc brakes are another great thing about this bike. They are easy to keep up with and work well in both wet and dry conditions. If the bike is acting up in any way, you can take it to a local mechanic. You can fix the bike yourself without much trouble.
Because of the WTB i23 ST 700C rims, the bike does very well on hard trails. The Apollo Priority Gravel is a great bike for people who are just getting started.
Sizing Options
The Salsa Journeyman series is available in two variations: one with a flat handlebar and the other with a drop handlebar. Each variation is available in a range of frame sizes to accommodate riders of different heights.
These flat-bar models are available in five different frame sizes and are designed to be similar to mountain bikes. They can comfortably accommodate riders who are between 147cm and 188cm+ in height. In contrast, the drop-bar models are available in six frame sizes and are designed to resemble road bikes. The models are suitable for riders who measure between 152 cm and 188 cm in height.
To determine the right frame size for your height when considering the flat bar Journeyman models, you should refer to the following specifications:
Extra Small (XS) – 4 feet 10 inches – 5 feet 3 inches (147cm – 160cm)
Small (SM) – 5 feet 3 inches – 5 feet 8 inches (160cm – 173cm)
Medium (MD) – 5 feet 8 inches – 6 feet (173cm – 183cm)
Large (LG) – 6 feet – 6 feet 3 inches (183cm – 191cm)
Extra Large (XL) – 6 feet 2 inches and above (188cm – UP)
When selecting a frame size for the drop bar models, the following specifications should be consulted:
50 cm – 4 feet 12 inches – 5 feet 3 inches (152 cm – 160 cm)
52 cm – 5 feet 2 inches – 5 feet 5 inches (157 cm – 165 cm) 5
4 cm – 5 feet 2 inches – 5 feet 9 inches (165 cm – 175 cm)
55.5 cm – 5 feet 8 inches – 6 feet (173 cm – 183 cm)
57 cm – 5 feet 11 inches – 6 feet 3 inches (180 cm – 190 cm)
59.5 cm – 6 feet 2 inches and above (188 cm – UP)
FAQs
What Is The Difference Between Salsa Journeyer And Salsa Journeyman?
The difference between Journeyman and Journeyer is that the latter is much larger in stature while the former is much shorter. Smaller variants of the bikes feature shorter seats and top tubes, making them suitable for a wider range of riders.
Is Salsa Journeyman A Good Gravel Bike?
Yes! these gravel bikes are both affordable and useful. If you want to try gravel riding but don't want to break the bank, this is a great entry-level bike that will work well.
What Kind of Bike Is A Salsa Journeyman?
Journeyman is Salsa's all-terrain adventure bike that gets the job done. It can be a 700c or 650b gravel bike, a drop bar or flat bar gravel bike, or an all-road bike that can do anything.
Conclusion
Overall, the Salsa Journeyman Series is a great choice for cyclists who want a bike that is reliable and can do a lot of different things. The Journeyman Series has different models and sizes so that riders of all sizes and skill levels can find one that works for them.
For the Salsa Journeyman, the frames are strong but at the same time, they are not too heavy. You can enjoy long rides since light bikes climb better and are easy to accelerate as compared to heavy bikes. The parts are reliable and make it easy to change how the ride feels. These bikes can easily pull double duty which makes them versatile enough to travel (commute, tour, gravel). You also get a lot of extra parts, which makes them great for going on longer rides. There are many different colors and styles of bikes, so it's easy to find one that fits your needs.
But if you turn over the bikes and look at how the cables come out of the internal cable routing. Some might say it's a plus, but I don't like that the down tube isn't finished. If someone isn't actually bike-packing, there are so many better bikes out there in a closer price range like the Giant TXC SLR 2 105 with hydraulic brakes. If we compare TXC SLR with the Sora Journeyman ( the most liked in the series) it is priced at $1,250.For just $250 more, it has a lot more to offer.
On easy, non-technical float trails, the Journeyman series might be great to ride. But they are not designed like mountain bikes for excessive gravel roads. What makes the Salsa Journeyman Series a great choice for riders of all skill levels is that they are not only a fun ride but also very reliable. So order your new salsa bike online or head to your nearest bike shop!
Also Read