The New Look 765 Optimum road bike is made to take you on longer rides, no matter the weather. This completely new version of the 765 takes the place of the old ones. It has a new, lighter frame and fork, new geometry, and new standards. With room for 700x34mm tires and endurance geometry (higher stack, shorter reach), that gives the option to ride in a more upright position with fewer spacers, but that's not even the best part.
The 765 makes use of Look's expertise in carbon fiber manufacturing to its advantage by including an ultra-high strength carbon fiber compound and an endurance-specific carbon fiber layup that effectively reduces vibrations. According to Look, the new 3D wave carbon fiber frameset tubes are 20% more compliant than the previous model. For secure and efficient power transfer, the 765 Optimum employs the threaded T47 bottom bracket standard.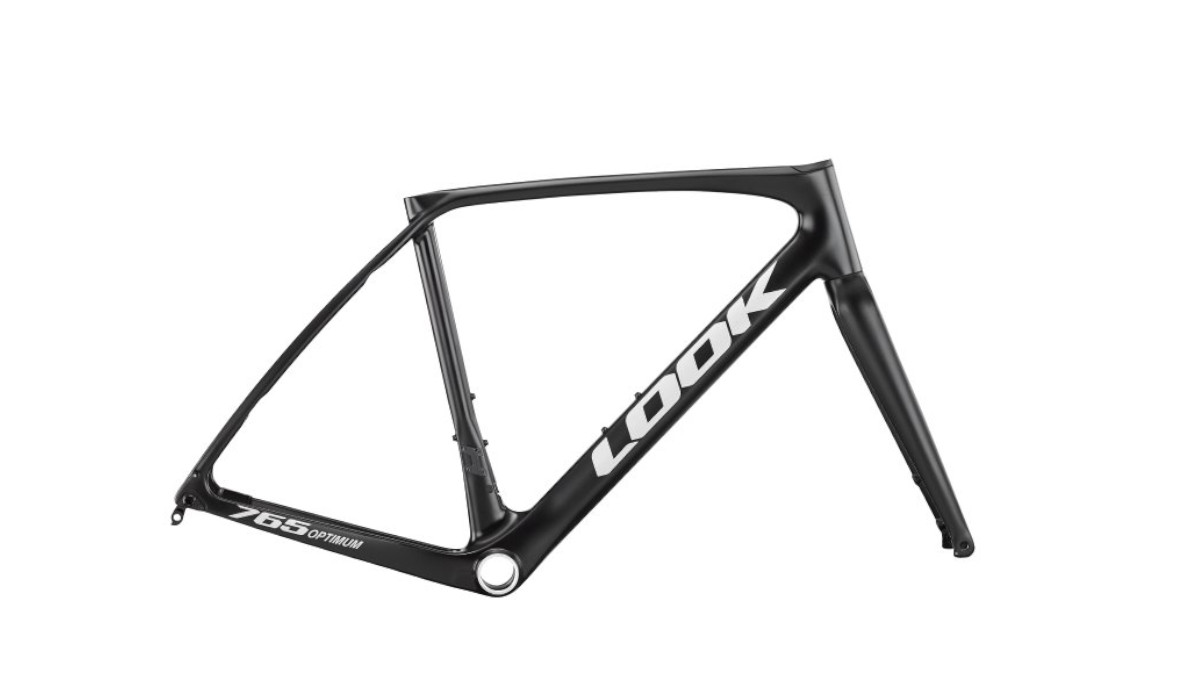 The combined weight of the frame and fork is only 1.4 kilograms, and the frame's maximum tire width of 34 millimeters means that wider road or light gravel tires can be installed for greater rider comfort and versatility. The cables enter the frame below the handlebars, which makes servicing the bike easier.
So, you won't have to worry about taking the hydraulic brake hoses off before you take off the handlebar and LS3 stem. Fenders from Look, which can be used to protect the rider from the elements, will be sold separately beginning in 2023 and will fit the frame.
Availability
The 765 Optimum will come in sizes ranging from XS to XL. In total, there will be five unique choices for full bicycles and two for frames.
Three of the five available complete bicycles will feature Shimano components, including either an 11-speed Ultegra mechanical, 12-speed 105 Di2, or 12-speed Ultegra Di2 drivetrain. One is constructed with Sram Rival eTap components, and the other uses Campagnolo Chrous. The chainset is included with every full bike purchase.
Pricing
Shimano Ultegra 2×11 mechanical – $4,300
SRAM Rival eTap – $5,500
Shimano 105 Di2 – $6,400
Shimano Ultegra Di2 – $7,300
Conclusion
The Optimum is marketed as a road bike for long rides. It is the next step in the evolution of the 765 range of road bikes. It has been redesigned to offer a less aggressive rider fit, balancing rigidity, and flexibility to make the rider as comfortable as possible for long days in the saddle.
The 765 Optimum road bikes come with the new CARBOFLAX technology, which combines carbon with flax fibers and is available in both rim and disc versions. The main benefit is that it absorbs road vibrations better. The 765 Optimum, made by the French company Look, is a new endurance-focused road bike that can be bought as a complete bike or just the frame.
Also Read: The New 3D-Printed Titanium Stems By Mythos- Travel In Style
Featured Image Via Look
---