Tubeless bike tires have come to stay, but the questions most cyclists are asking are: Will tubeless bike tires become the norm for future bikers?
It is fair to state that the tubeless technology is still in its infancy, there are plenty of updates and innovations tire makers can make on the existing types.
With the invention of tubeless tires, there is a number of options and standards you can choose from, and there are some misunderstandings bikers have to struggle with in order to pick the right tubeless tires for their bikes. If you are one of them, this article is designed to simplify everything you need to know about tubeless tires.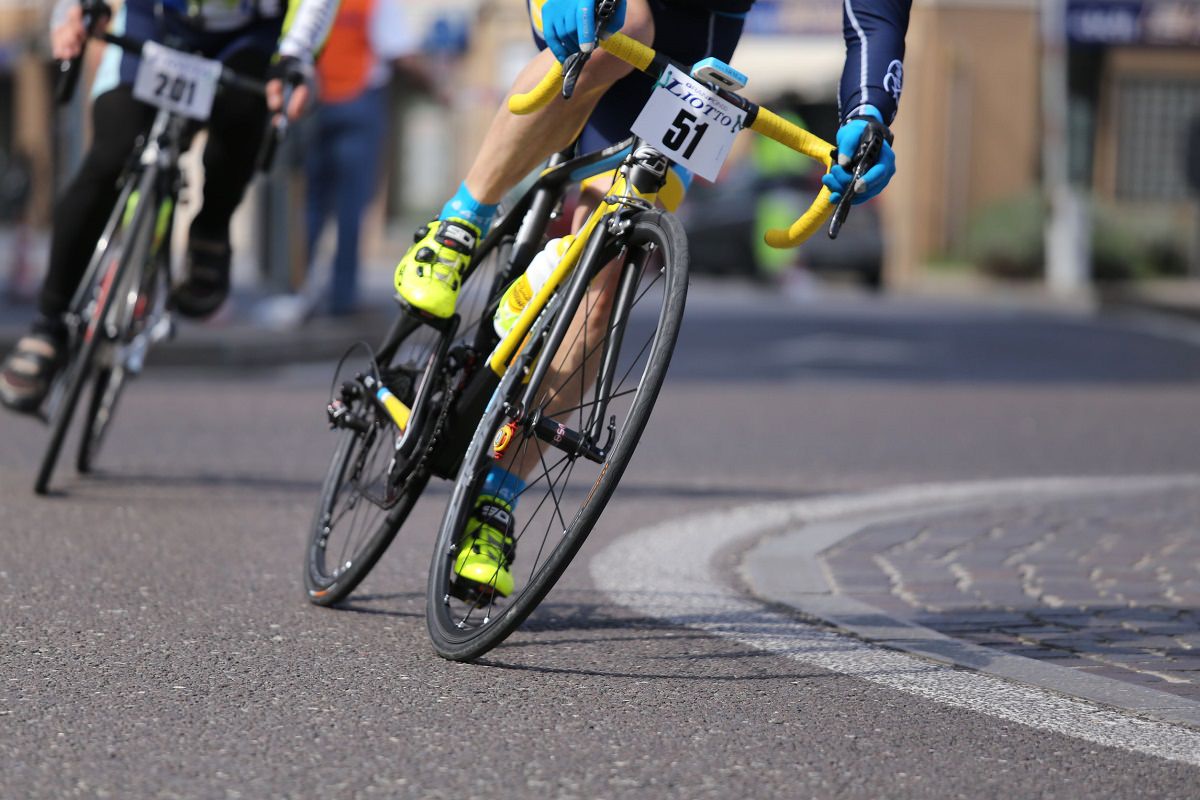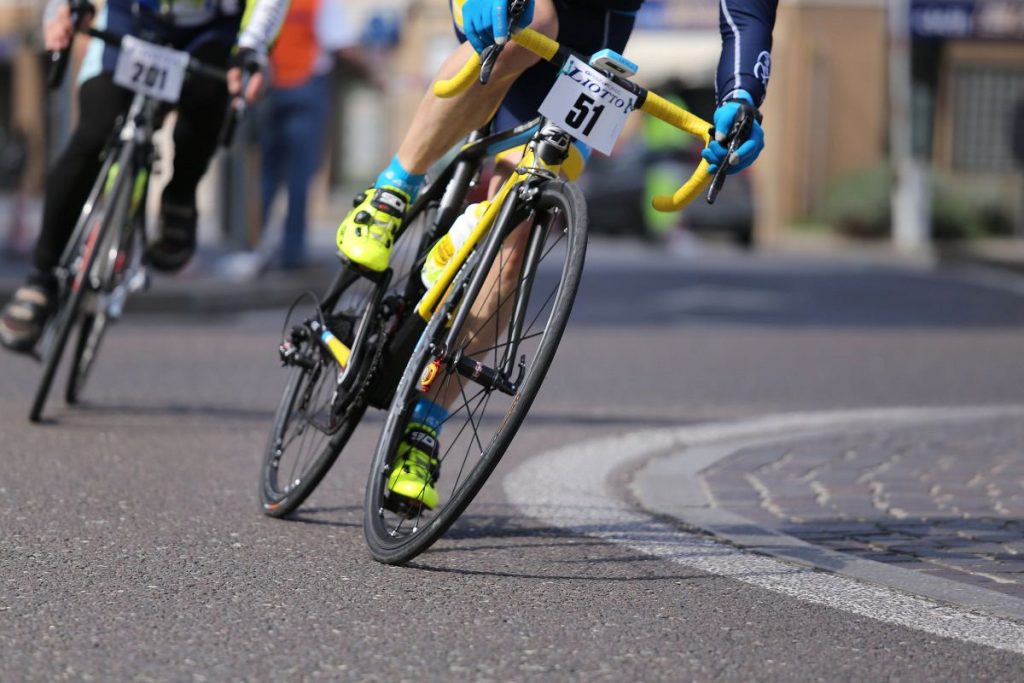 Tubeless clinchers are a type of road bike tire, and they are relatively new in the bike tire market. They were first adopted for mountain bikes but their usage has been expanded lately and they are used on the road and on other surfaces. Some of the recognized merits of tubeless tires include but are not restricted to:
Making your bikes run lighter and faster with reduced rolling resistance
Allowing lower tire pressures and subsequently removing the threats of pinch flat
Making tire punctures less frequent when coupled with a certain liquid sealant
The possibility of working incompatible with various rim and tire standards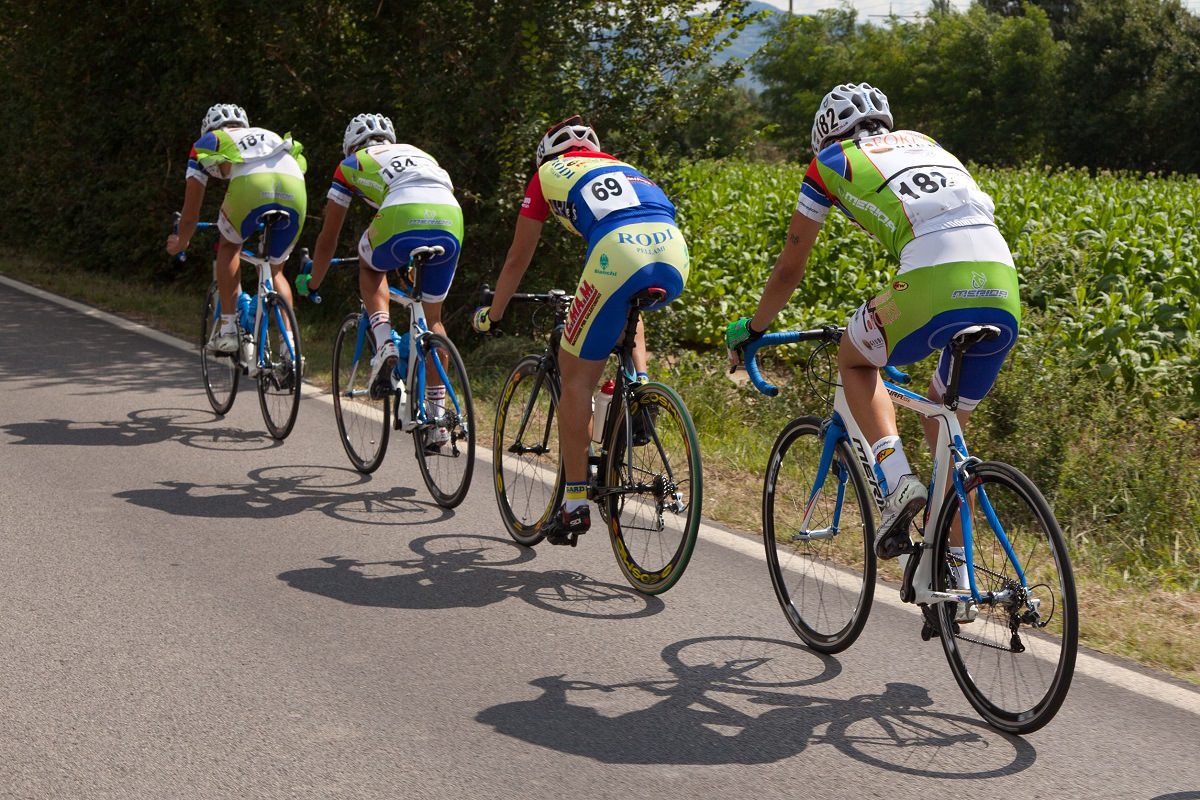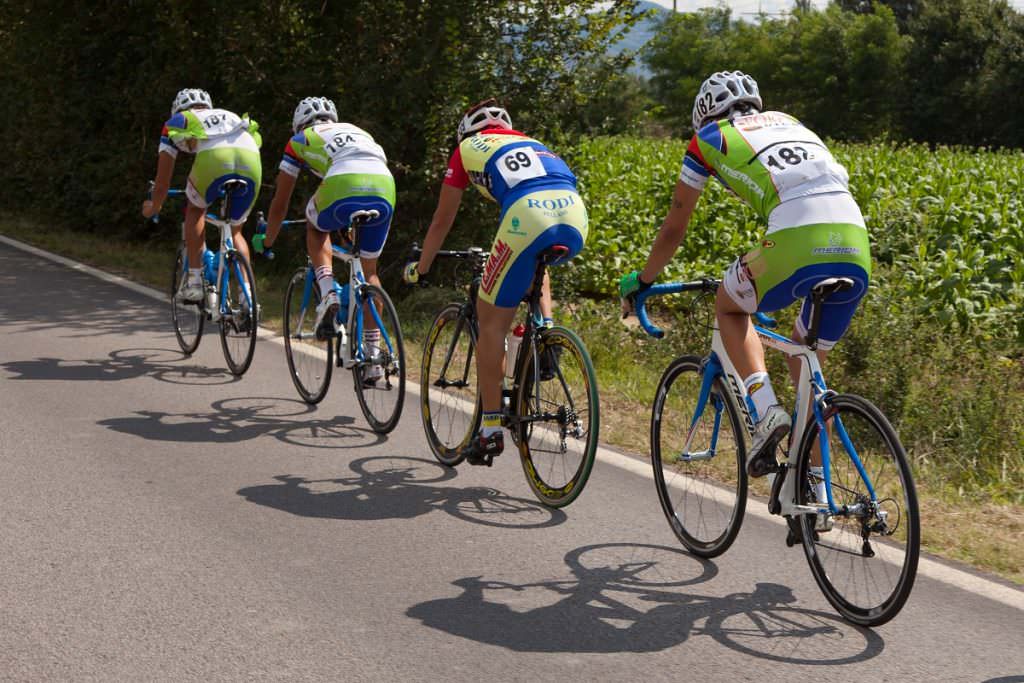 The History of Tubeless Tires
Looking back at the interesting history of bikes, the first set of tubeless tires was officially released for mountain bike usage in 1999, tubeless mountain bike tires were a new dawn of these bikes. This sensation of its release has caused Hutchinson, Mavic, and Michelin to collaborate on creating a modern standard for mountain tires and wheels popularly referred to as Universal System Tubeless or UST.
Applying this new standard, some significant changes were made to the traditional tires. For instance, the casing becomes all-around thicker, making it possible to transfer material and weight to the tire itself. Similarly, the tire beads were made to conform to a certain diameter and shape and diameter so as to make them fit properly into a rim with a particular shape and diameter.
It was also imperative that the rim should possess a smooth-bed feature without any spoke holes. More importantly, the inflation valve holds onto the rim through a rubber gasket on one side while a nut used for tightening stays on the other. If the appropriate specifications are strictly followed, the UST tire and rim combo perform perfectly by keeping constant air pressure and not requiring the use of liquid tire sealant. This doesn't mean it is forbidden to add extra liquid tire sealant.
The UST was immediately challenged by the introduction of a second group of tubeless products led by Stan's NoTubes. This happened just after two years UST became the standard for tubeless tires. This didn't mean UST had stopped performing, but it has become heavier and stiffer, which caused higher rolling resistance and speed.
To enjoy their cycling, they had always been looking for an opportunity to use a standard, tubeless tire. It is strongly believed that this would be more flexible, lighter, and rolling faster. So, Stan's NoTubes gave bikers some preliminary hope, which was reflected in its high sales when it was first revealed to the market. Stan's combined both proprietary features and the ability to use converted rims as would a traditional tire.
Ambitious cyclists ordered a lot of Stan's products until the company ran out of supply. This was encouraged by many successful athletes and Olympic and World Champions who had used Stan's NoTubes to win many contests!
Stan's products are not without some problems. A handful of the headaches that come with using Stan's are highlighted below:
Stan's installation is not as simple as UST or like that of other inner tubes. You will often need an air compressor which is required to force the tire beads into place because Stan's lack of stiff sidewalls and beads is known for UST.
It is imperative that you use a latex-based tire sealant. You can dry these sealants in place and assist with the tire bead seal. This kind of step is unnecessary for UST because the beads are normally dry and sealed.
Finally, you are required to maintain the above-mentioned systems all year round. If you are using Stan's for the first time, you will discover that the sealants dry out as expected and you should top them off every few months.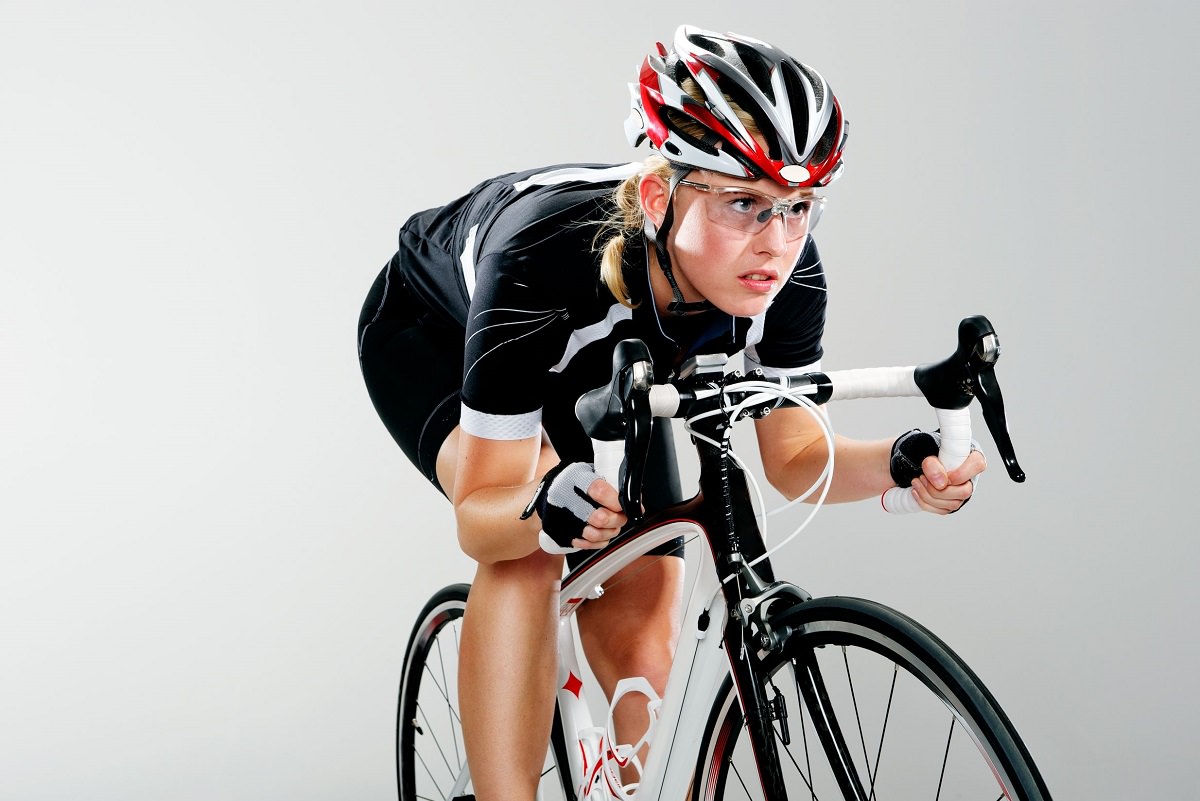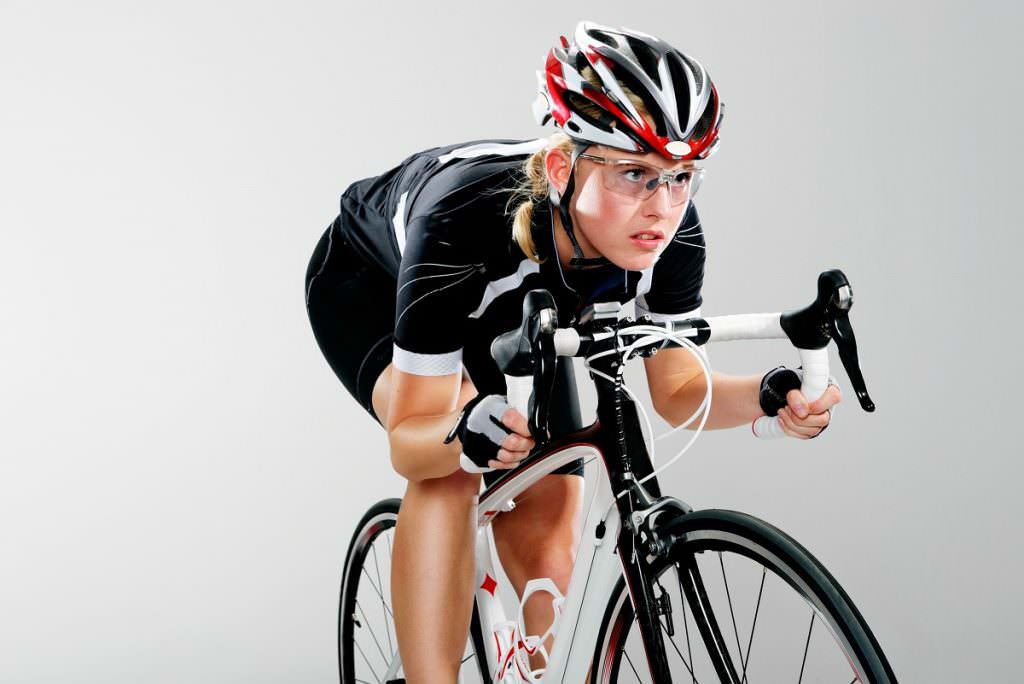 Generally, you should pay attention to the conversion kits: it is not easy to convert an old wheel set into a tubeless tire setup. You will have to do a lot of experiments until you can eventually this feat. This may be time-consuming, but you will need to determine how many layers of tape and foam you will need to get a perfect rim-to-tire conversion. Getting a tubeless valve or tubeless rim tape isn't an issue here, it is figuring out how much you need them. A Tubeless setup is definitely hard to configure but it is definitely worth it.
The tubeless bike tire industry is a virgin industry that is susceptible to disruption anytime. This is why a third set of tubeless products have hit the bike tire market. These new products do not conform to well-known UST and Stan's standards.
They are manufactured by big names in the industry which have their own standards, like Geax TNT, Specialized 2Bliss, and Bontrager's TLR. Although a number of these tires possess UST-like beads and a non-UST casing to confront rolling resistance and maintain weight. But they are not capable of holding air for a long time without sealant. However, they are easier to install than a normal tubed tire, but with the help of a compressor. The good news is that the majority of these tires can work on all types of rim, be it standard, Stan's, or UST.
Nothing comes easy: do not forget that changes are still a lot more challenging for tubeless tires as well as traditional tubed clinchers. As a road-based triathlete, you must choose the right tires for yourself: Riding Xterrans, you must be ready to change your tires all the time. Riding on Kenda tires, you can, for dry days, utilize their smooth tread Small Block Eight.
If you are looking for something of a relief, go for the intermediate tread Karma; and Nevegal may be helpful on a muddy day! If you utilize inner tubes, it won't be much of a hassle for you to change your tires. But using a tubeless tire, you can't escape dealing with things like sealant and handling the sometime-difficult process of seating beads in your tires.
It doesn't get better if you are a very busy athlete who has little time to spare: this is why choosing the right tubeless tire will be a wise move. But remember that you have limited time if you use a tubeless tire; you are going to be stuck on using only one tire.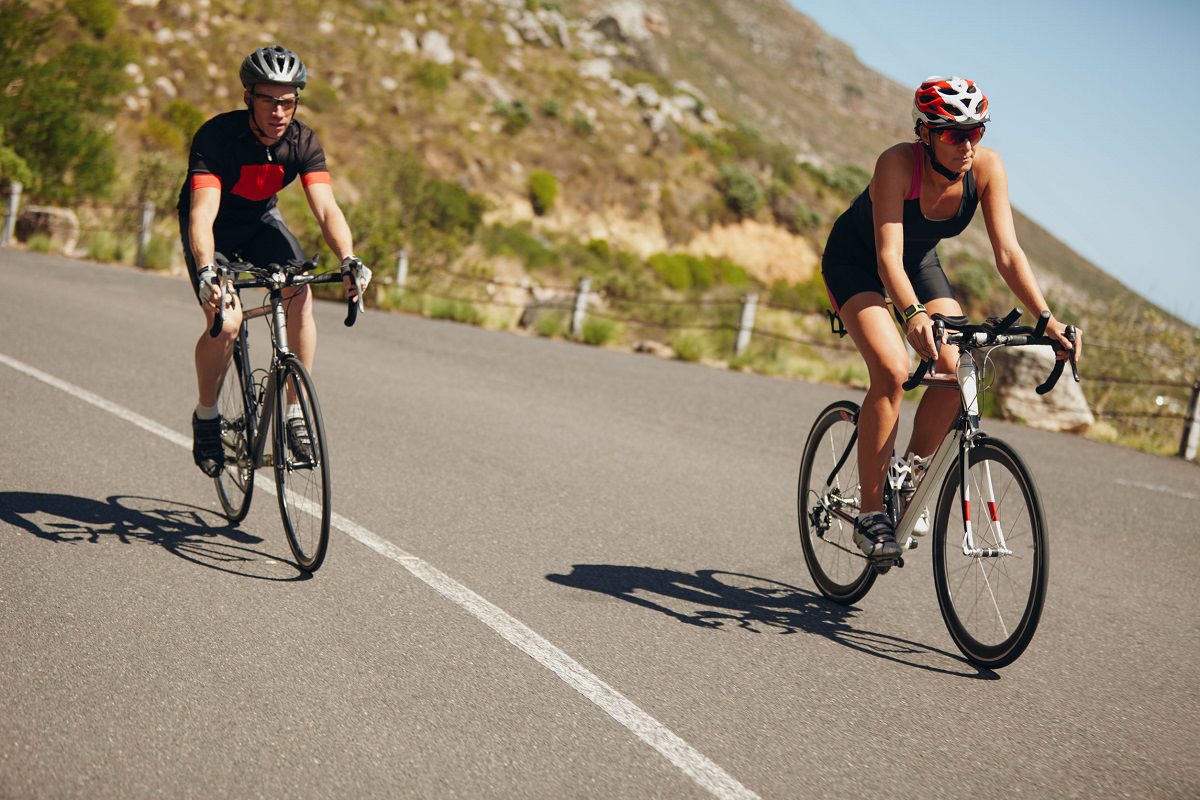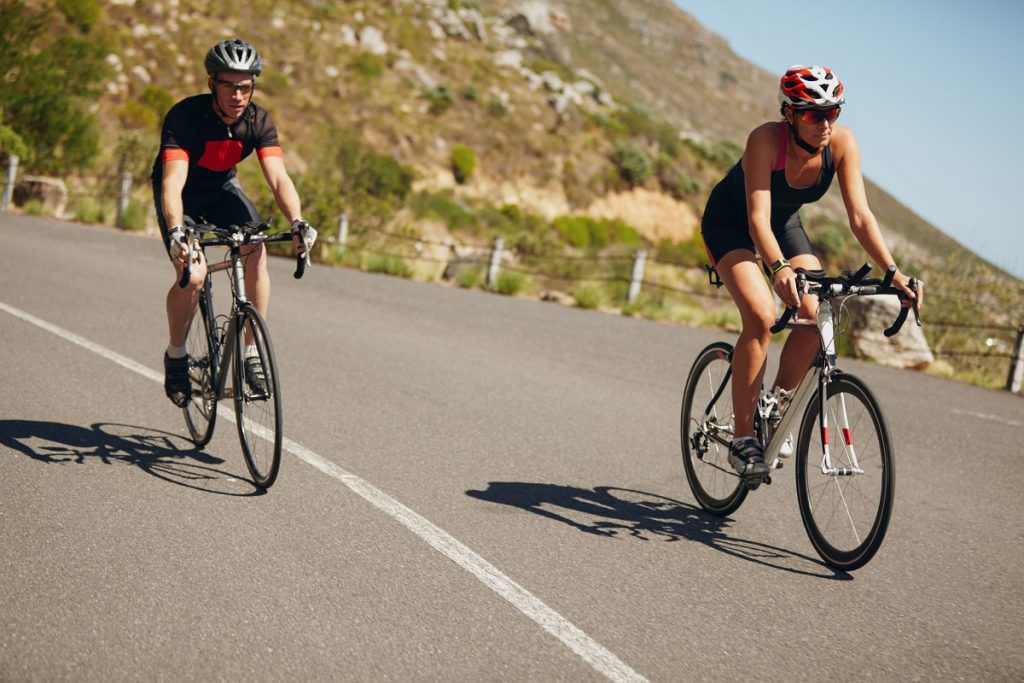 What Are Tubeless Bike Tires?
Tubeless tires were used by elite racers back in the day, and now they have transitioned to the normal rider. These tires are being used in cars for a very long time, now that the shift is finally happening to bikes, it would be very fun to see the results.
A tubeless system surprisingly has no tube present, so in order for it to function properly, the base of the rim needs to be airtight, so it can be as simple as putting some tape around it to seal it. In addition, there are some tubeless tires that are also impermeable as well. In order to set them up, you literally have to put nothing inside, whatsoever, and it will be airtight. Some of them though will have a requirement of a liquid sealant that will then coat the inside of the tire, which will fill all the tiny holes and make them airtight. There is a bonus here, that sealant will also seal most of the punctures while you are riding the bike. It is your choice to apply the sealant, as without it there would be no impact punctures but it will still make you vulnerable to sharp objects.
The most crucial part of a tubeless road system is the interface between the bead of the tire and the wall of the rim. Both of these components mentioned need to be tubeless specific otherwise they won't be compatible or safe. In terms of physical appearance, they may look completely like normal road tires but that isn't the case, they are processed differently. One of the things that makes them like normal road tires is the need for a special wheel, otherwise, they won't work. This shouldn't be a problem though, because most of the wheels that come in the market are tubeless-ready.
Although you should know that this type of technology isn't the first to hit the market as it has been present for a while now, cars have been using tubeless tires for a decade. Tubeless bike tires and car tires work almost the same way, the only difference that there is, is the steel mesh. Mountain bikes have used tubeless tires for a decade too, with the usage of these tires in road bikes, they are gaining immense fame.
With the introduction to tubeless tires out of the way, let us now discuss the pros and cons.
Advantages
No More Punctures Or Flats: Did you know that tubed tires are the most vulnerable to flat punctures because they are too fragile? Whenever these tires hit a hard object like rocks or something else, they will be deformed. If there is a really big impact the sharp objects will cut through and forcefully choke the tire enough to tear the tubes within. When that happens, you will have no other choice but to fix them up, in order to avoid this situation, switch to tubeless tires asap. Tubeless tires are protected from these punctures because of the sealant present in them, which basically covers all the tiny holes.
Tubeless Tires Mean Amazing Rides: Having a tubeless tire installed in your bike means that you will be enjoying the best rides possible. With tubeless tires, you can never go wrong, you don't even need that much pressure to ride them, and there are also no worries about punctures or flat tires. You also get great traction with these bikes. When the bike is running at low pressure the momentum increases, and the tires also become more resilient to obstacles. Overall, the tubeless tires allow you to enjoy your ride more as they absorb all the small obstacles and trade them off for a smooth and comfy ride.
Enjoy A Lightweight Bike: Transitioning to a tubeless tire from a tube true will make the bike very lightweight. Although the weight cut will vary from bike to bike, the average weight cut that we recorded was about 250 grams. Tubeless tires will also make you exert less pressure so your legs will feel more refreshed and comfortable for the ride.
Disadvantages
They Are Quite Expensive: Tubeless tires don't come cheap but their expensive cost is more than justified, the value that you get out of them is just unmatched. More and more modern brands are offering tubeless-ready bikes or cars. You will also notice that the wheels for these tubeless tires are very lightweight and strong.
Repairs Will Require A Tube Replacement: Having a tubeless tire doesn't fully protect you from a puncture or flat tire. If the tire does fall flat, that means the damage was too much, the only way to repair it on a ride would be to put a tube. So you better make space for an emergency tube!
Assembling Takes Up Some Time: Installing tubeless tires can be a bit tricky, especially if you don't have the experience. You have to make sure that the tire bead sits correctly on the rim, if it doesn't then none of it will work, you also have to make sure that the seal is super airtight. The process also tests your reflexes because you have to add a sealant and then air really quickly, no mistakes are allowed!
Applying The Sealant Can Become Very Messy: In order to make the tubeless tires work, you need to have an airtight seal between the tire and the rim. Achieving this is no easy process as applying the sealant becomes very messy. You will also need to apply the sealant at times when it has dried out, many times annually if you live in a hot country, and once annually if you live in a cool country.
Getting Your Tubeless Bike on the Road
There are some merits to using tubeless tires for mountain bikes. What every cyclist may be interested in is the possibility of repeating similar success on the road. And you can do exactly that! This revolution began with Hutchinson's and Shimano's introduction of Road Tubeless in 2006. Although the concept of a road bike's tubeless tire has been generally accepted because some bikers have doubts about its following features:
Not weighing less than the regular inner tube and clincher tire
Limited variety of tires and wheels to select from
Higher Coefficient of Rolling Resistance (CRR)
The observations highlighted above may be true to some extent, but the good news about tubeless is that you can someone prevent a permanent flat tire by using your sealant on the single layer of the tubeless. When compared with the tubular or inner tube type which has two layers that must be sealed, tubeless seems a better choice. But if tire puncture was not preventable, you can still continue on your trip by inserting a tube into the rims.
More manufacturers of tubeless tires are required in order to make the technology competitive. At the moment, only a handful of makers are in the field, producing tubeless-specific tires that are mainly made of aluminum with a shallow section. These include Shimano's Dura-Ace, Fulcrum 2-Way Fit Wheels, and Ultegra.
Another company named Corima made a prototype of the tubeless version of their carbon "Aero+" wheel which has a medium depth, but it has long been discontinued. Fulcrum's newest aluminum/carbon aero wheels are said to be tubeless compatible and can be chosen as the deep section. Disappointingly, only a few tire modes have been produced by Hutchinson, IRC, and Maxxis. Remember to check all our road bike wheel reviews (and price comparison.)
In case you have no access to a tubeless, you can decide to convert your current wheel set employing a conversion kit from Effetto Mariposa or Stan's. What you will discover is that these kits normally contain a certain type of sealing tape that will be used to cover the special valves, a sealant injector, and spoke holes. If you have a wheel with certainly deep section, you should utilize a valve extender that will finally replace the core of the valve. This conversion kit is supplied by Zipp and Stan's NoTubes.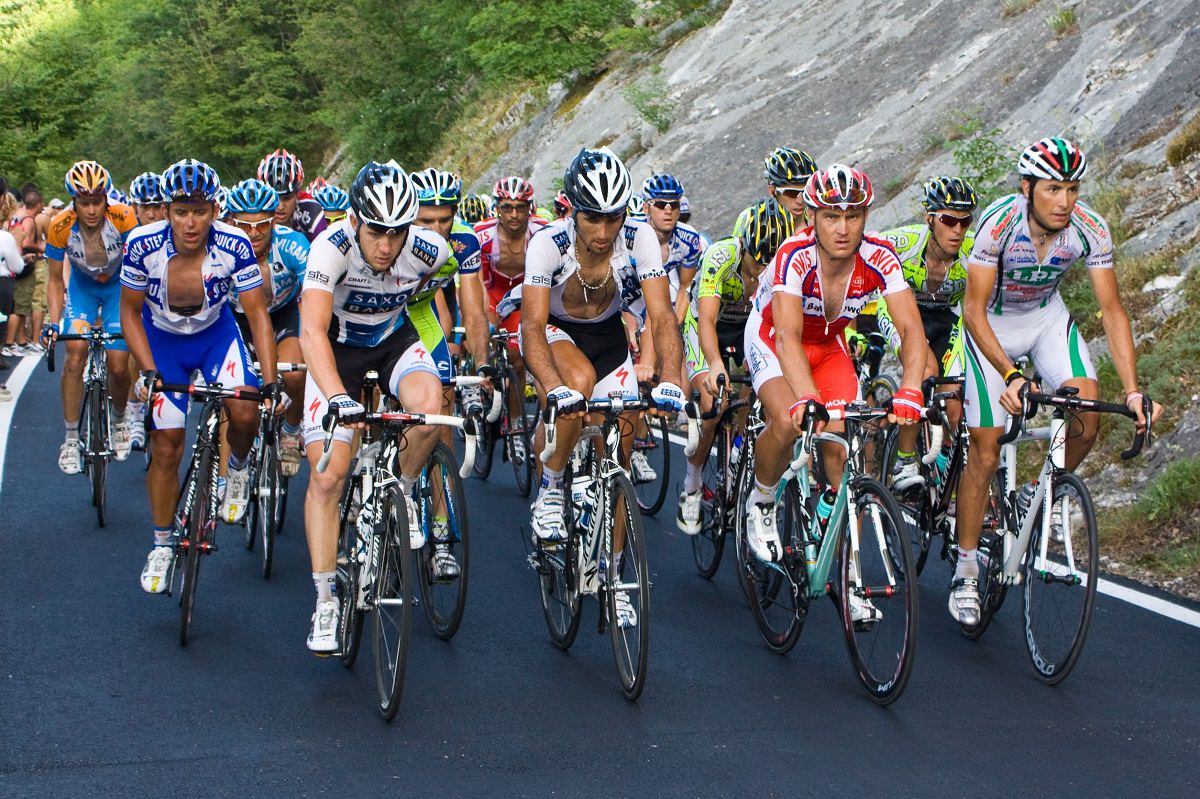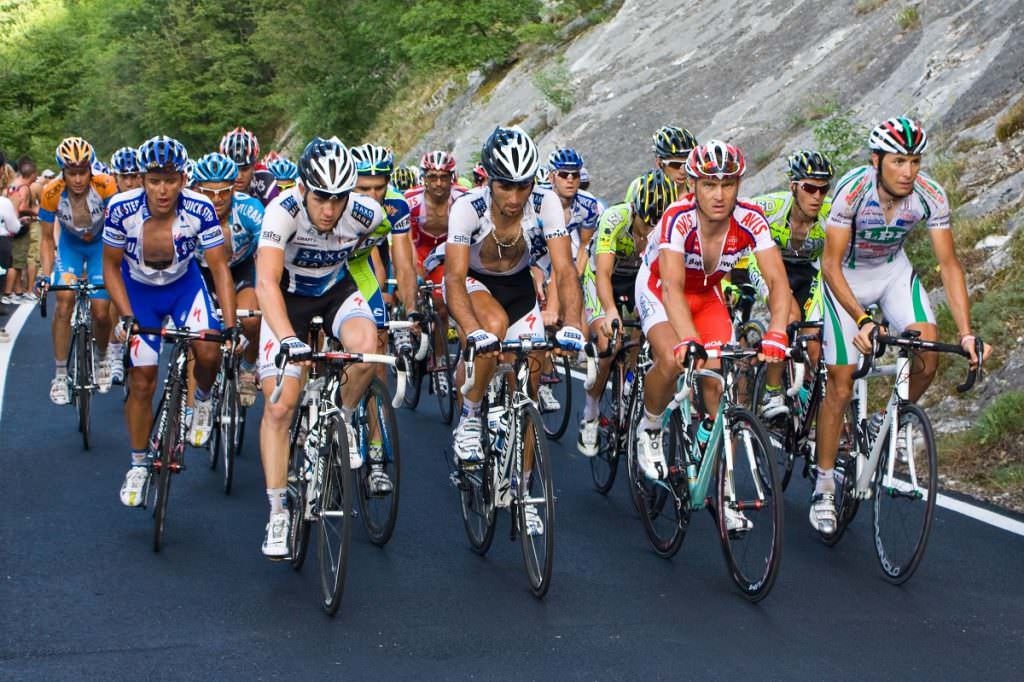 The Future Belongs to Tubeless Tires for Sure!
The explanations given above show clearly that tubeless technology holds some promise for future development. If you use your bike mainly for training and you reside in an area where there is plenty of debris on the road and you can do some work on the front-end, tubeless tires will be your best bet! You will be able to enjoy your cycling without worrying about the hassles of changing tires.
If your bike is for racing, you may enjoy some great benefits like less rolling resistance, better aerodynamics, and almost puncture-proof possibility. You can also use inner tubes for your Xterra's wheels and apply some sealants to guarantee a long-term flat-proof experience. So, concentrate on UST as your best option to have fun racing with a tubeless tire. You will be able to avoid punctures and feel low pressure in your tires.
As many players come aboard and produce high-quality tubeless tires, this competition will be able to do some good to the tubeless tire industry. These great expectations include but are not limited to the facts:
Tubeless tires will be cheaper, and come in different sizes, shapes, and forms
The tires will be able to be run on all manners of surfaces, be it road, mountain, mud, swamp, and rocks
The tubeless tires will possess better aerodynamics, less rolling resistance, better puncture-proof quality, and improved speed
The tires will be able to remain inflated for a longer period of time
Whatever the purpose you use your bike for, racing, leisure, training, mountain climbing, or otherwise, a day is coming when you will be able to pursue your cycling dream without worrying whether the surfaces are smooth and good for your wheels. No one can tell exactly when this is going to happen. Still, the recent development in tubeless technology until now shows that tire manufacturers aren't done with this idea, and we can only look forward to having more fun cycling.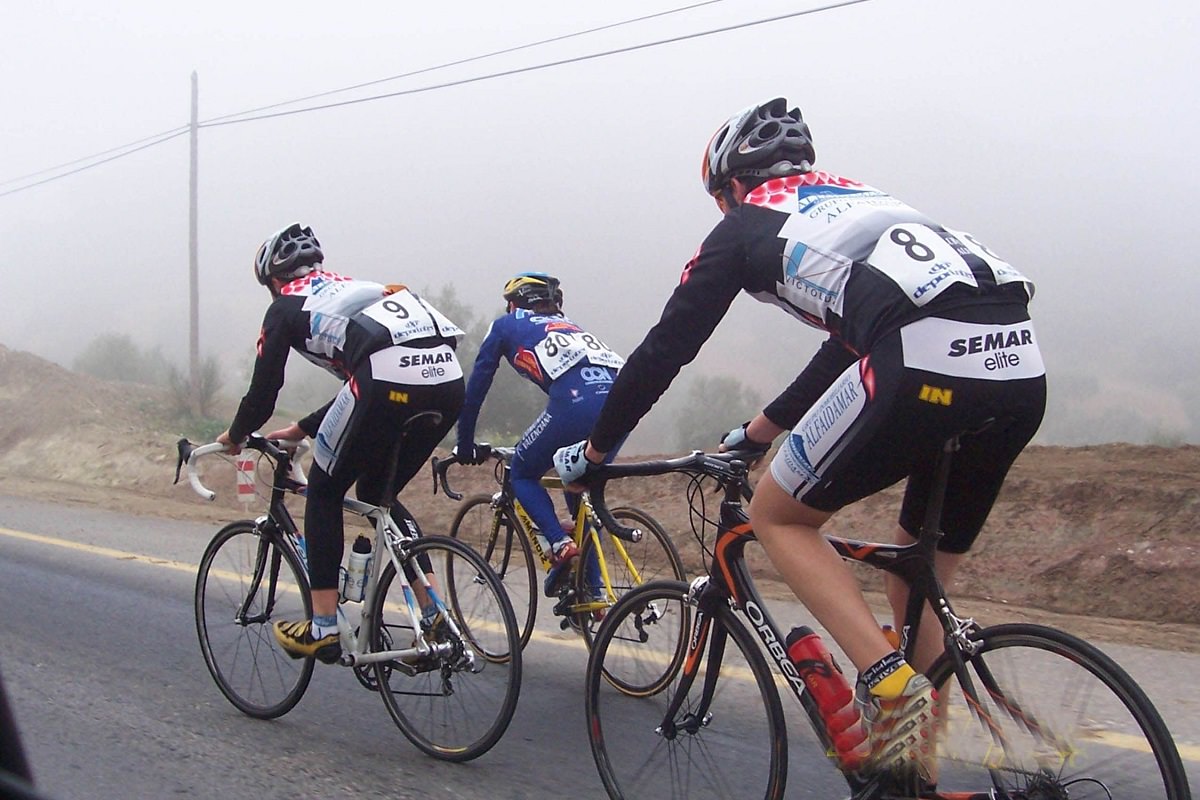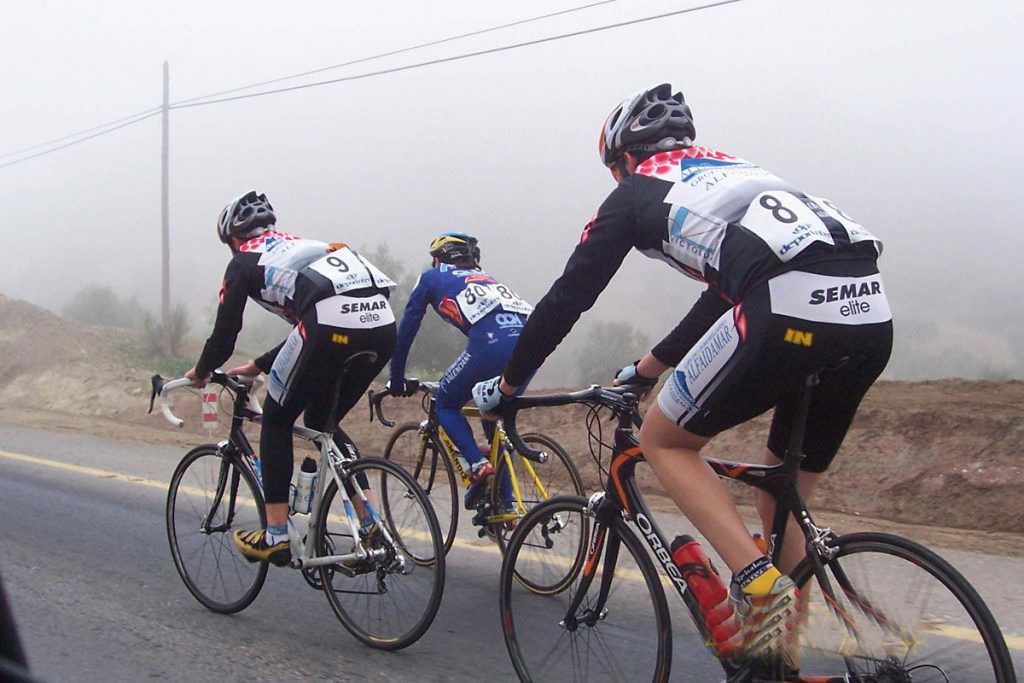 No matter how soon or how long this wait may be, one this is very clear here: the tubeless tire concept has come to stay, and we can only expect more variety of them in the near future. Here are some of the things your tubeless bike's tires can do for you in the near future:
Run on any surface without losing its pressure and inflation
Create fun riding through highly efficient aerodynamics
Become more portable and replaceable with inner tubes when the needs arise
Run for months on end without experiencing any puncture or flatness
Possess a longer usage lifecycle: meaning you don't have to keep throwing it away to acquire a newer one every few months
The future is bright for every cyclist or biker who dreams of a day when cycling becomes more of a pleasure rather than a hassle when the weight you carry on your bike has nothing to do with the pressure in your puncture-proof tire!
Untold Facts About Tubeless Tires That You Need To Know
You may think that you know all about tubeless tires but you have just scratched the surface. Here are some untold facts about tubeless tires that you need to know about.
They Are Not Invincible
Yes, it is very hard to get flat tires with tubeless road bike tires but they are not going to be invincible. Even the best tubeless bike tires will get damaged one day and you would have to replace them. You need to know that a sealant won't actually seal all holes above a certain size (6mm). It can be very overwhelming by the speed of the air that is rushing out. I have seen the combination of both a flat tire and sealant busted out, and trust me, it ain't a pretty sight!
If you get plagued by really big holes in your setup then you are going to have two choices. You're going to either get a tube in or use a tubeless repair kit, I would suggest that you go with the second option.
You Will Still Need To Carry A Spare Tube
When it comes to tubeless wheels or tire levers, I would suggest that you always carry a spare tube with you. Sometimes a sealant won't be able to plug a hole, which is why the spare tube will come in extremely handy.
Tubeless-Ready and Tubeless Rims Are Not The Same
If you are planning on upgrading to a new wheelset then you need to know the difference between a tubeless-ready rim system and tubeless rims. The main difference lies at the rim bed and where the tire bead sits. For tubeless tires, you will need to use hookless rims, you can still use them with an inner tube up to certain pressures.
If you go with tubeless-read rims, they offer a wide selection of tires that you can use, such as tubeless-ready and clincher tires.
It Can Lead To A Mess
With all that sealant in your tubeless tires, it can all lead to a horrible mess. So, if you get a puncture while you are riding and you don't have mudguards equipped then the sealant will spray all over. Your frame, your clothes, and everyone riding behind you can get messy. Tread with caution!
I would suggest that you get a professional mechanic to make the tubeless installation, this way you will be protected from puddles of sealant.
How To Go Tubeless?
There are two main ways to enjoy tubeless tires, let us discuss them:
Purchase Tubeless Tires/Wheels
The first and most easy way to go tubeless is to purchase tubeless tires or wheels. The main terminology that you need to look out for is tubeless-compatible, but that applies to some brands. Most of the modern brands already have tubeless-ready tires/wheels. Getting these tubeless tires and wheels is the most expensive yet easy way to go tubeless though, this method comes with its own set of pros and cons.
Convert Your Tires To Tubeless Tires/Wheels
Converting your current tires and wheels to be tubeless is the least expensive but most difficult method. You will need to find a compatible conversion kit though which will cost around $60-$70. Although if it is your first time doing this conversion then it would be better to employ the services of a professional.
Recap
The age of tubeless tires is now, and all the pros are using them, so it only makes sense that the transition is made soon. Tubeless tires offer great performance, great traction, and fewer accidents, well you can't go wrong with them. Although if you don't want to go tubeless then that is fine as well.
Generally, the pros of going tubeless outweigh the cons, so that makes it a great idea. If you do go along with it then employ the services of a professional to make the change, secondly, you would have to change the sealant a few times a year (Depending On Your Location). Both options are good but the future is tubeless, the decision ultimately falls to you!
Also Read: