The Filante SLR is already an amazing carbon road bike, but now it is getting the historical Ramato copper chrome paint job. Although that is not all, apart from the new paint job, it is also getting the ultimate Italian road bike finishing kit with an all-new Campagnolo Super Record Wireless update.
All of this was once a limited edition retro finish only reserved for the iconic made-in-Italy lugged steel Superleggera to commemorate the 100th anniversary of the Giro. Now, the carbon road bike can be enjoyed in the Ramato edition without any strings attached.
Presenting The Upgraded Wilier Filante SLR Ramato
For the people that didn't know, Ramato is the name of the rugged steel road bike that Wilier used as a canvas for its new bikes, the effort certainly paid off. This allowed the company to manufacture amazing carbon road bikes which would become the industry standard one day. You can actually see the stunning glossy copper and chrome finish on these bikes.
Wilier was planning this for a while now, they actually used this high-gloss copper paint job for their new Cento10AIR Ramato. This was done to celebrate the 100th anniversary of the Giro d'Italia, I always wanted to get my hands on one, and my wish might actually get fulfilled very soon.
If you want the best from Willier and are also a fan of Ramato, you have to try the Filante SLR. It is an all-rounder carbon road bike, which will make you feel like a speed demon.
The New Filante SLR serves as a homage to Wilier's history in Italy, from the copper front end, and chromed seatstays to the modern gloss black in between, everything is there to stand out. Want to fully upgrade the bike? You can go all out with the wireless electronic shift 12-speed, hydraulic disc brake, and the Campagnolo Super Record groupset featuring all-new shifting dynamics and the new generation of compact gearing.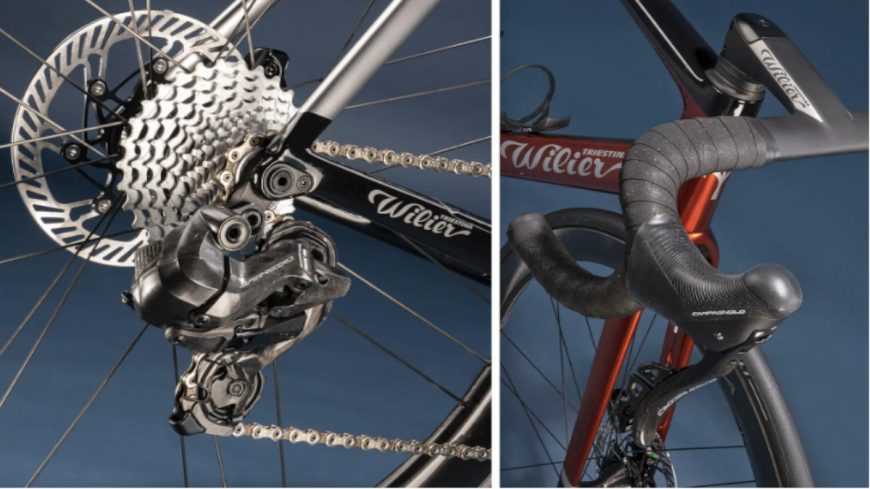 Pricing and Availability
In a surprising turn of events, Wilier hasn't exactly mentioned the price of their new Filante SLR Ramato with all the upgrades. We had to do the math ourselves and it seems that this newly upgraded bike will retail for around $15,477 (With the current exchange rate).
Expect to hear more about the Filante SLR in the coming months, it should be available in the fall of this year. For more information, click here.
Also Read: Komoot's Tour Discovery: Travel On The Tapestry Of Popular Secrets
Featured Image Via Willier