The MYTHOS ELIX stem is the first of its kind, constructed from Scalmalloy® using cutting-edge SLM Additive Manufacturing, a material, and production method usually reserved for the highest levels of the aerospace and motorsport industries.
Mythos' stems, which come in two varieties (the road ELIX and the mountain bike IXO), are created in-house in the UK and printed by METRON Advanced Equipment. The stems are reportedly more rigid in both torsion and bending than their alloy counterparts.
Measurements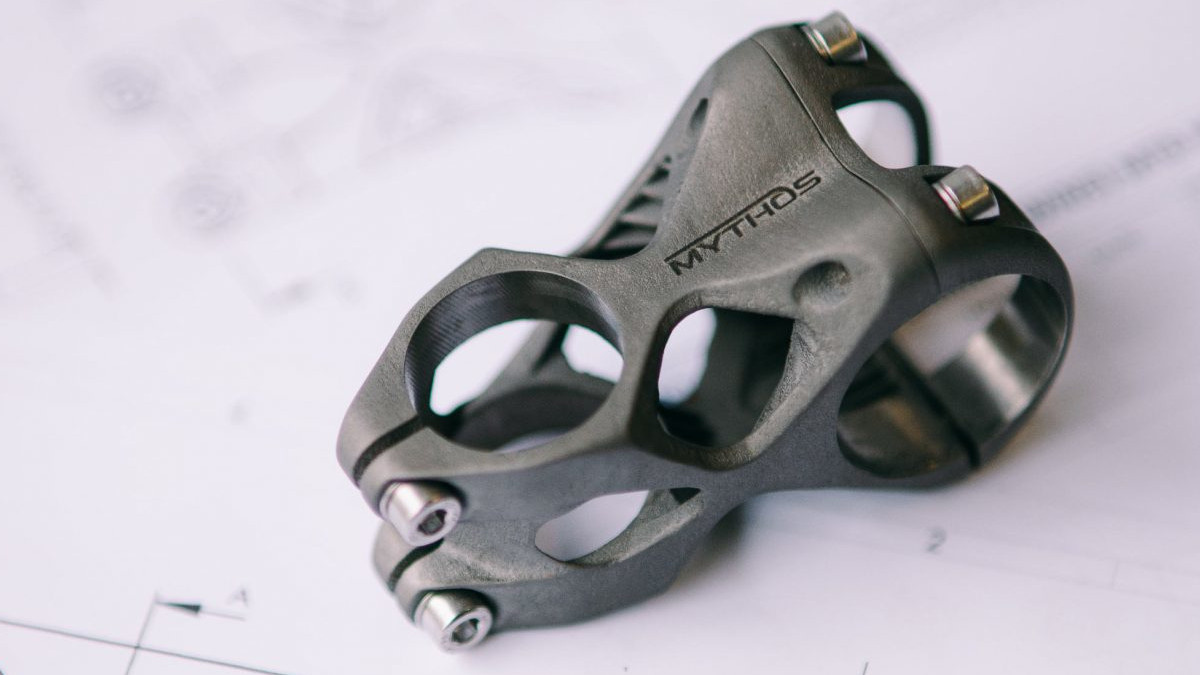 Having a 0-degree rise and a 38-millimeter stack height with a flush faceplate, the IXO can be purchased in 40mm and 50mm lengths for $250 (VAT included). In addition to being lighter (147g) and supposedly 16% and 11% stiffer (in torsional and bending, respectively) with ti hardware, the main selling points are the former.
Manufacturing
Scalmalloy, a combination of Scandium, Aluminum, and Magnesium, is used to construct the ELIX (above, £500 incl. VAT) road bike stem, making it a suitable alternative to 7000-series aluminum and considerably more durable than titanium. It has a +/-8 degree rise and is available in 100mm, 110mm, 120mm, and 130mm lengths.
It has three different surface treatments and can weigh as little as 150g with titanium fasteners. It's been reported that it's 15% stiffer in torsional terms and has the same bending stiffness as a good alloy stem. The SLM Additive manufacturing technique, used to make the stems, consists essentially of melting metal powder into a solid, layer by layer.
Compatibility And Testing
The stem is compatible with an FSA ACR Integrated Cockpit System. Furthermore, it has been tested following the fatigue testing procedures specified in ISO 4210-5.
Properties
| Lengths | 100-130mm |
| --- | --- |
| Angle | +/- 8 degrees |
| Weight | 150g (Including hardware) |
| Stack height | 45mm |
| Handlebar Clamp Diameter | 31.8mm |
| Steerer Tube Diameter | 28.6mm (1 1/8") |
| Material | Scalmalloy® |
| Hardware | Titanium M5x0.8 x 16 mm |
Conclusion
The Elix stem is 15% stiffer in torsion compared to an equivalent alloy stem while maintaining the same bending stiffness, allowing you to put down more power when you need to while still feeling comfortable on the rough stuff, thanks to its design being centered around the most extreme load-paths experienced by a stem.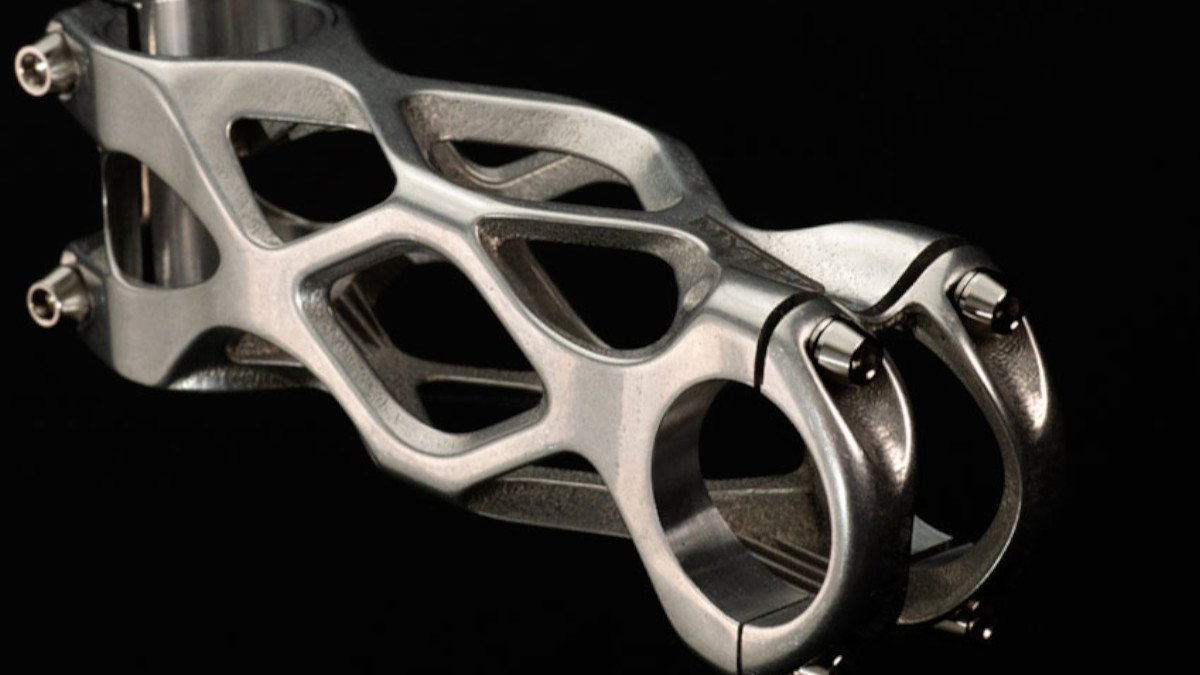 The ELIX road bike stems are on sale right now, and the ELIX mountain bike stems are available for pre-order.
Also Read: HovBeta 2.0: The Perfect Solution To Your Winter Cycling Woes
Featured Image Via Mythos
---