Discovering new bike manufacturers can go either way, they could turn out to be amazing and full of surprises or they could just disappoint. We recently discovered a Canadian Bike Brand by the name of HOVSCO and were stunned by their products.
HOVSCO takes pride in making exceptional electric bikes and since these type of bikes are not cheap, they beef up the specifications and sell it for a reasonable price, which is amazing. We tried out their HovBeta 2.0, which is a fat tire electric bike made especially for the snow. There are not a lot of electric bikes that work best in snow so we were really excited to try it out.
Visual Impressions
Visually, the HovBeta 2.0 isn't anything spectacular, it looks good but nothing out of the ordinary. When you take a first look at it, you can notice some striking similarities with Chinese bikes, that isn't a bad thing though. Most electric bikes are made in China, I mean just look at the components, they are so powerful. If HOVSCO actually went to professional Chinese manufacturers, then I am glad that they did so. Just wait till you try out this bike for yourself!
View this post on Instagram
Motor and Battery
In order to ride through the snow and other dangerous conditions, you need a powerful motor and battery. With the HovBeta 2.0, you really don't have to worry about any of that. This is a winter-ready machine, and it is powered by a Bafang 750-watts motor with a maximum torque output of 85 Nm (62.5 ft-lb). Bafang is one of the godfathers of the bike industry and no one makes better motors than them, you can rest easy knowing that you will have amazing adventures with the HovBeta 2.0!
What about the battery? You have to applaud the manufacturers for the Step-through frame of the bike, it makes mounting very easy and seamless. The battery is carefully installed at the downtube section of the bike, a good design choice, it also makes the bike look neat. The HovBeta 2.0 is powered by a 720-watt-hour battery, on a full charge it offers 60 miles (96.5 kilometers). It comes with both pedal-assist and throttle modes, so there are plenty of choices for the users. If you don't want to pedal, then you get 40 miles range which is really impressive. Don't forget that you can ride this bike in the snow without any problems, which makes it even more tempting!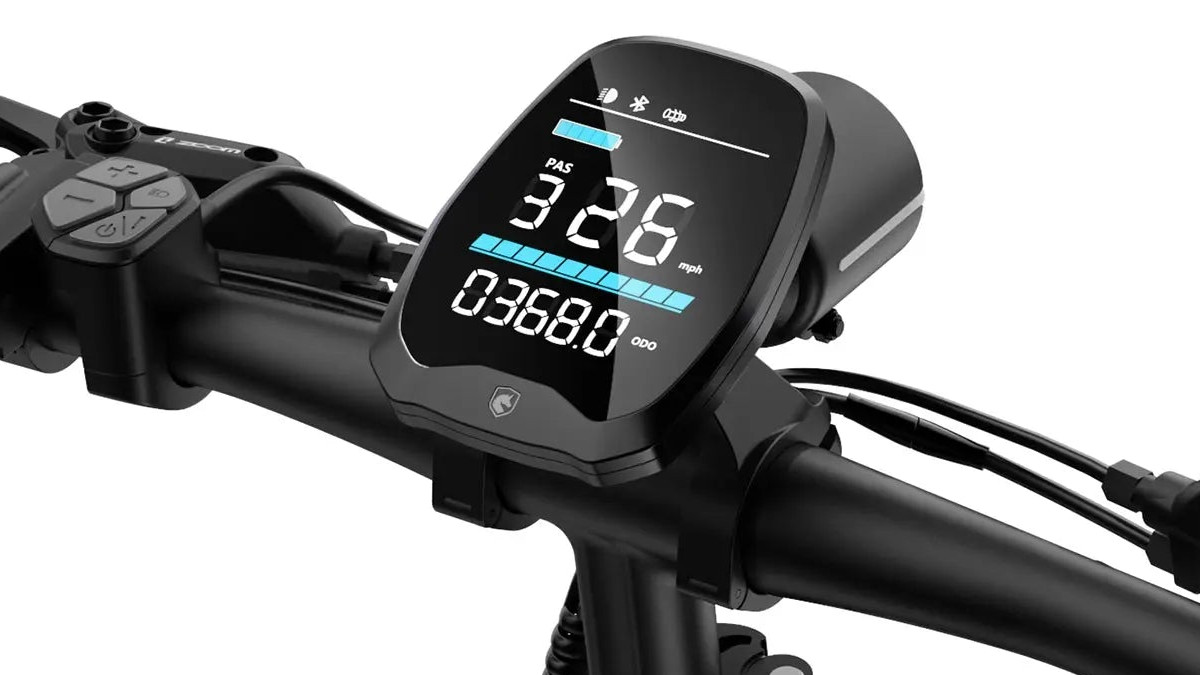 Tires and Riding Impressions
This bad boy is made for urban travel and that is where it should be used, the roads could be covered in snow but don't expect amazing performance on hills or uneven terrain. The HovBeta 2.0 comes installed with 4-inch cross-section tires and you can achieve a lot of stuff with that, under the right circumstances of course!
We tried this bike almost everywhere and were very happy with the results. Do you live near a beach? Or a mountain town? You will be pleased to know that tires do a really good job of gripping loose snow. Even if you hit any bumps, the front suspension will keep you protected.
Exciting Add-Ons
No bike is complete without an amazing set of accessories right? You can complete the package by getting cargo racks, fenders, and even a backpack if it fancies you. If you plan on grocery shopping, then the cargo racks and fenders will come in extremely handy.
This electric bike doesn't weigh much, with 66.4 pounds, it still feels lightweight. It can still support a carrying capacity of 450 pounds which is just what we need.
Now that you know about the brilliance of the HovBeta 2.0, will you be getting it? Still hungry for more information? You can find more information about the bike by clicking here.
Order your HovBeta 2.0 HOVSCO directly, if you don't like the experience then you can always avail the 15-day return policy. Have fun cycling in the cold winter months!
Also Read: The New Cross 50th Steel CX Frame By Ritchey Swiss: Celebrating Golden Jubilee In Style
Featured Image Via Instagram/hovsco_ebikes