Sometimes you may need to fly from one location to another with your bike in tow. Don't worry: you will gain two approaches to flying your bike without any hassles here. There are some preparations you will have to make if you don't want to experience any difficulties in achieving this aim.
At the end of this article, you will be able to select which of the two approaches will be better for you, in terms of convenience and cost.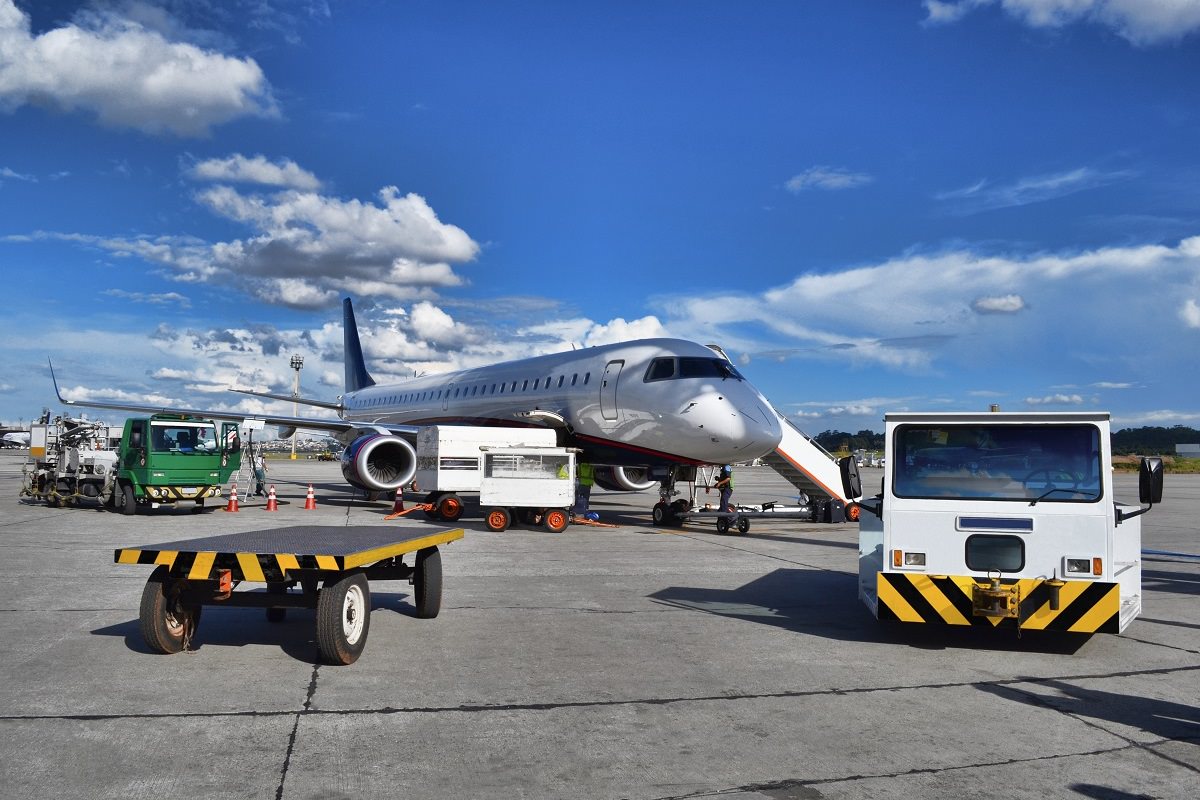 Packing your bike in a cardboard box
Don't worry yourself about buying a hard case, or a soft case. Just use a cardboard box. This can be any kind of cardboard, and you can get it free from your favorite store. A hard case or soft case may give you some troubles. Here are some of the important reasons why you should always go for the cardboard packages:
Storage: Storing a bike box inside a hard case can be a pain in the butt when you get to your destination. Offloading it is cumbersome, because its size will occupy anywhere you put it. But using a cardboard box, you can just easily trash it and your bike parts will be ready to be joined together for a ride. If you need another cardboard for your next trip, there is always a store or bike shop nearby that can give you free cardboard.
Size: No matter the type of bike you have, a cardboard is big enough to accommodate all your bike parts. Unlike most hard cases, it is unnecessary to remove your rear wheel, derailleur, cranks, stem or fork. All you need to do is to take out the pedals, front wheel, bars and pad your frame. Then secure the wheel and bars while arranging them into the cardboard box. When you reach your destination, it won't take you more 5 – 10 minutes to assemble your bike.
Weight: The weight of a cardboard box is lighter compared to a hard case. When flying an airplane, you probably won't have any headache explaining the weight of your package to airlines clerks. You will also not be charged much, since a package with cardboard will surely weigh under the 50 pounds expected maximum weight.
Cost: From all indications, you will be paying less for flying your bike using a cardboard box. There could different charges for all airlines, but major airlines like Frontier, Virgin and Jetblue only charge $50 for a bike. Southwest's current charges are $75.

You don't have to worry about labeling your package 'art supplies' or 'massage table' to avoid being manhandled. Just inform the airline staff you are carrying a bike in the package and they will handle it properly. You can put your shoes, extra tubes, kits, helmet, tools, and so on in your bike box.

Once the arilines know you are flying with a bike, they will give you airline's insurance for damaged goods. Even though the insurance won't cover all the cost of your expensive biking kits, but renter's insurance plans will also, at least, protect your bike if damaged in-flight.
But you don't need to worry about this at all because, unlike hard cases, airline baggage officials will never put a cardboard box on its side or pile luggage on top of it. They could do that for a hard or soft case. You don't necessarily need to fly an expensive airlines to get insurance coverage. Delta, American or United airlines all have some insurance for all the baggage on their planes.
Some bikers like folding their bicycles because they hate having them totally disassembled. This will take a lot of place and you may be required by the airlines to pay more. The good news is that most international flights will fly your bikes for free! Just make sure you check this out with the airline first.
So, plan your trip in advance: ask questions from your chosen airline, whether Southwest, Jetblue, Virgin or American. Once the questions about airline's package policies and insurance have been settled. Grab your cardboard box and put your disassembled bike parts in it. And off you go! Safe trip with your bike safely packed!
Packing your bike in a clear plastic bag
Some bikers have already used the cardboard box to pack their bikes while flying them. But they had confessed that even though the method is fast, safe and quick, it is still somehow expensive. Read on and detect for yourself if packing your bike in a clear plastic bag is better or not.
4 Facts you should consider about using this technique.
Simplicity: All you need is just a clear plastic bag. Put your bike in the plastic bag and off you go. An example of these plastic bags is the CTC Plastic Bike Bags whichis specifically made for this purpose. You should order one before your trip. It is also possible to carry it in your panniers; the good news is that it is reusable.  Making adequate preparations before your flight will take away the headache of rushing things at the last minute. But if you are not interested in order a plastic bag, you can as well make your own.  You can use a home-made version by folding over clear plastic sheets and sealing their edges with duct tapes.  Then slide your bike into the newly made plastic bag, fold down its top and tape it.
Quickness: This is typically a fast process. It has been discovered that the total time for packaging/unpacking, which includes the removal and reinstallation of pedals etc. is approximately 15 minutes on either end of your trip.  This is great compared with the one hour it will take you to do similar packing and unpacking per bike when using a cardboard box.  With the plastic bag technique, almost all the entire bike remains intact—meaning you don't have to disassemble many bike's parts.
Inexpensive: Making enough preparations prior to your trip will make everything go smoothly. You may decide to use the CTC Plastic Bike Bag or the one you have made by yourself. If you are settling for the Plastic Bike Bag, it sells for just $13.50 in US stores.  If you are making your own, then it becomes cheaper. Though considering the time it will take you to run around, find plastic sheeting and seal it with a duct tape, you may want to avoid that stress and just buy one. Whatever your choice, you will still discover that it is inexpensive.
Your bike is handled more carefully: First, because your bike will be visible in the plastic bag, airline baggage handlers will likely handle it with utmost care. When you deposited your bikes at the luggage desk, you can watch how baggage handlers will carefully lift it off the desk while carrying it to the loading area. This shows that your bike won't be thrown around like an ordinary luggage. Second, the odd shape of the bike inside the plastic bag makes will discourage handlers from stacking it under other luggage in the cargo carriage. This reduces the risk of getting your bike damaged during the loading or the entire flight.  Hence, no need to worry that your bike will be crushed.  Your bikes will emerge at your destination in a perfect condition, despite the number of connections or overnight lay-over you may have had in the course of your journey.
How do you pack your bike in a plastic bag?
This may be the next question you are interested in asking: how do I pack my bike inside a plastic bag? If you use a clear plastic bag to pack your bike onto an airplane only basic disassembly is needed.  First, make an effort to check with your airline because carriers have differing regulations.  Most airlines will accept a bike packed in a plastic bag and only expect you to turn the handlebar in a parallel position, deflate the tires and remove your bike's pedals.  As simple as that seems, you still need to take some precautions while doing this. You should be a bit more careful in the process of adding padding to the front derailleur, lowering the saddle, removing the rear derailleur from the frame, and securing the front wheel from flopping about.
For your convenience, the following procedures are required in order to successfully disassembly your bike:
First, remove your pedals and turn the handlebar parallel to the frame. It is a good idea to lower the saddle of your bike.
Secure the front wheel by preventing it from flopping around. You can use some spare line or thread for this. There is no restriction on what you can use as long as the front wheel is secured before putting your bike in the plastic bag.
The rear derailleur is a big headache of the bike while packing it.  You should carefully remove it from the frame so as to prevent any damage to the frame or derailleur. You can use a duct tape and a 'disposable' water's pet bottle to hold the rear derailleur in place and protect it while in transit.
Once you have carefully placed your bike in the plastic bag then fold over the top flap and seal it with heavy tape, like duct tape or packing tape. To be sure nothing will fall out of the plastic during flight, you can wrap the bike from one end to another. This will secure the plastic bag and prevent it from snagging in-flight.
Will my bike arrive safely?
If you are flying your bike for the first time, the thought that will surely occupy your mind will be whether your bike will survive the flight or not. But you will find out that baggage handlers are actually human beings after all. Once they had seen your bicycle in the plastic bag, they had done everything in their power to treat it with respect. So, instead of throwing an anonymous cardboard box around and piling hundreds of pounds of suitcases on top of it, the plastic bag compels them to handle your bike with plenty of care.
While it is impossible to make a fool-proof of anything, there is every possibility that flying your bike may end up the best decision you have made in your life.  When you consider the time and effort required to put your bike into the box, you may see why the plastic bag technique is the favorite among time- and cost-conscious bikers. To do this successfully, you should always check with your airline, because there are different regulations according to different carriers.
Whatever approach you are going to utilize, always remember that time, money and the length of preparation matter. Some bikes are not just comfortable seeing their naked bikes being shown to the entire world in a plastic bag. For example, riders of expensive bikes will feel more comfortable concealing from the public eyes. But if you believe you have got nothing to worry about, the plastic bag method may be your better choice. It would only compel the baggage handlers to deal respectively with your bike, it will also give you the power to complain immediately once you noticed any damage on your bike at the baggage claim area when you arrived at your destination.