Getting a new trek bike or a mountain bike from the bike shop for yourself can be very exciting, there is this urgency to take it out for a spin and test it out, but there is something that you need to do before all that. You need to do a Trek Serial Number Lookup as it is a very important feature. No matter if you have a mountain bike, trek bike, or simply a road bike, all bicycle frames have these numbers.
Did you know that the Trek Serial Number Lookup is the most important feature of your bike regardless of the components? If your bike gets stolen, unfortunately, the Cannondale serial number lookup will play a very critical role in retrieving it. According to various law reports from the past decade, less than 20% of the owners know their bike's numbers.
What Are Bike Serial Numbers?
"These are a series of digits between 6 to 10 digits under the bottom bracket. Alternatively, they are also called bicycle frame numbers".
We can't emphasize this enough but your bike serial numbers are very critical, and you will have to rely on them a lot in case they go missing or get stolen. Knowing the frame size or having pictures won't be enough as the authorities will use the bike's serial number to track it down.
An example of Bike Serial Number: BS 6102-1:1992
Where To Find The Serial Number On Bicycle
Trek bikes serial number lookup is easy, they are located under the bottom bracket, simply the area where the two pedals join up. They will be a series of numbers ranging between six and ten digits under the bottom bracket, although if you can't find them, there is no need to worry. Apart from the bottom bracket underneath, there are plenty of areas where this number can be located.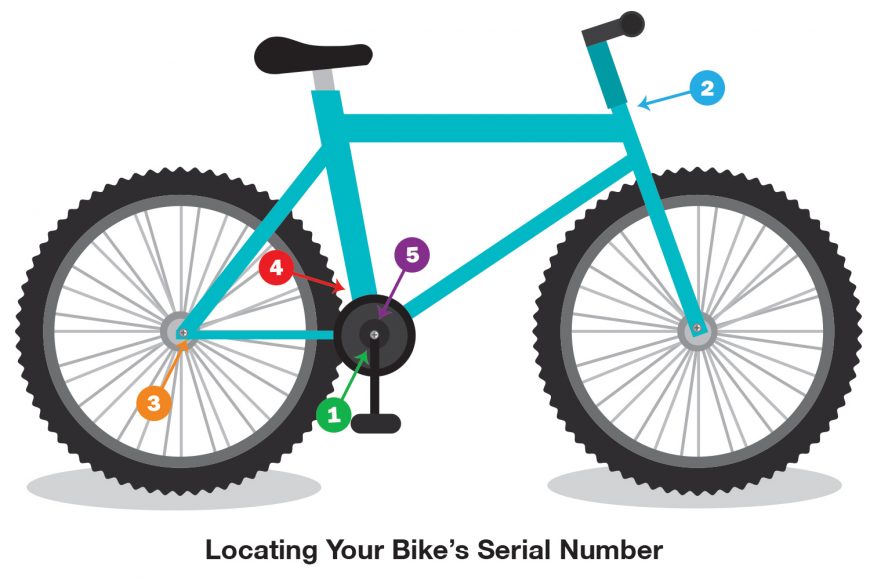 Locating Your Bike Serial Number
Try checking the seat tube, the rear of the bike, and the front, or the bottom bracket, you are bound to find it somewhere on the frame. Don't panic thinking about where is a bicycle serial number or that your bike doesn't have one. The 5 most common serial number locations are:
Underside of crank
Headset
Rear stays
Seat downtube next to the crank
Top of crank
Under the bottom bracket
Once you have managed to find the serial number at the bottom bracket or elsewhere, you have to make a backup of it. There are plenty of ways of doing it:
You can email this number to yourself and save it under the priorities
Save it to your iCloud
Take Pictures of it and make backups of it
The pictures will come especially handy if you have to hand them over to the police if your bike gets stolen. Chances are that you will also find a sticker next to the trek serial number wtu. These stickers are proof of warranties that are put there by the manufacturers, if there is a need for replacement or repairs, the stickers will be the verification you need.
How Warranty Claims Actually Work?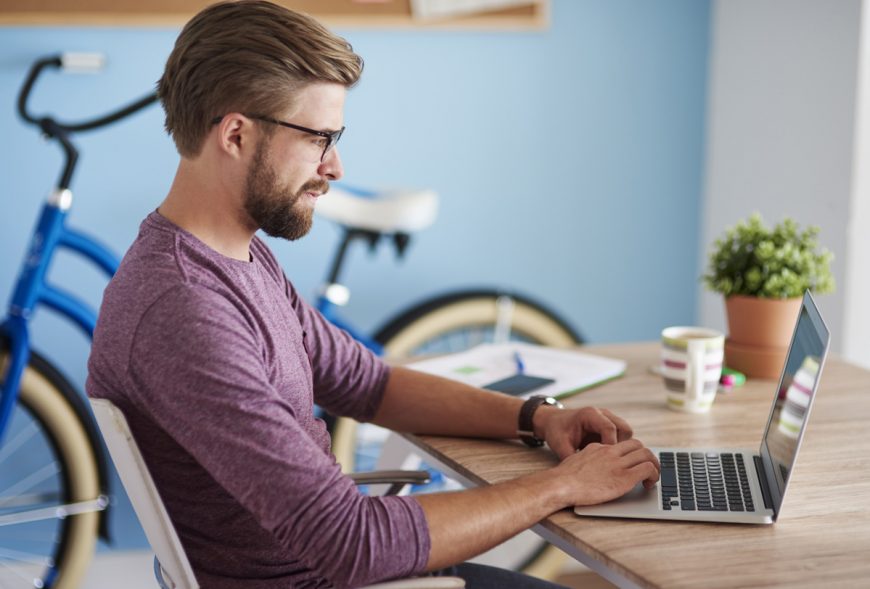 Warranty Claims
Claiming your warranty against your bike is very important, and you need to know how it all works before we can get started with that. Manufacturers only need three important bits of information to process the warranty claim:
Bike Make
Bike Model
Bike Serial Number
You should know that the bike make and model are very important and the manufacturers consider them first, the reason is that sometimes, some models get discontinued thus it becomes very difficult to gather information about them. Road bike serial numbers wtu are also very important, nowadays you see that many people are using fake/counterfeit so authentic serial numbers help manufacturers track their bikes.
Plus, these numbers sync with the production and shipping dates, making the manufacturer's job easier. The last thing that the manufacturers would want from you is a receipt or proof of purchase. The receipt shows whether the bike was purchased new or second-hand. The time frame of purchase can also be known, so the warranty can come into effect.
Do E-Bikes Also Have Serial Numbers?
Some people have a misconception that E-bikes don't have serial numbers, but that is certainly not the case. E-bikes have trek serial number wtu at the same places where the normal bikes have them. It is usually at the bottom bracket and you can check them out there.
The Importance of Bike Serial Numbers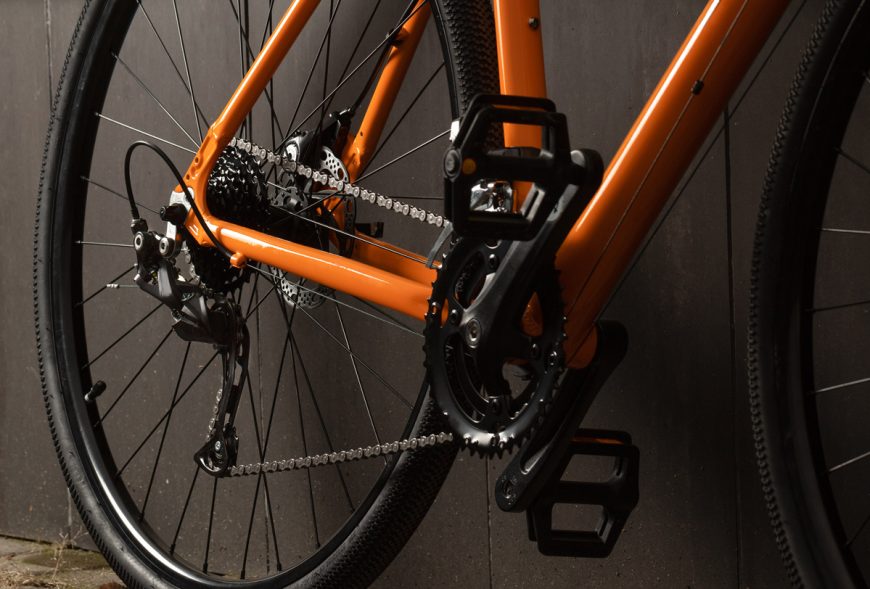 As per law reports, less than 20% of bike owners know about their bike's serial numbers, this is because they think they would never need it or they aren't necessary. Although the truth is, unless you know the importance of them, you will never know what might actually happen in the future.
The bike's serial number acts as an identification number and is very useful for tracking it down in case it gets stolen or goes missing. Trek serial number wtu is more vital and important than device trackers so keep that in mind. The sales receipt does not contain information on your bicycle serial number.
Here's an example of your bike's serial number importance. There are hundreds if not thousands of identical bikes as yours out there with the same frame size, what will be the main thing making them different-Serial Numbers? These numbers won't be the same and will stand out in the crowd!
The serial numbers also fasten the search for missing bikes and you need to keep that in notice because most of the time bikes don't get stolen for re-use. They get stolen for scrap and extra parts that can be sold at premium prices.
With the knowledge of trek serial number wtu, you would be able to stop criminals and protect your bike before it's too late.
The Importance of Registering Your Bike
After you have made the backup of your trek bike serial number you need to get it registered ASAP. Registering it will prove through the database that you are the owner and in case it gets stolen, it can be traced back to you without any kind of problem. Don't have the thought that you will register it someday, you need to do it as soon as you get the chance.
Having this kind of thought can result in serious problems, what if it is too late and you still don't know about your bike's serial number wtu, surely you will regret it then!
If you think bike registration is a chore then you are mistaken, now you can get bikes registered almost everywhere. Although do make sure that the registration services are national or international.
Examples of great bike registration services are Bike Register and 529 Garage.
Apart from dedicated service providers, you would be able to register your bike with the police department. Although this is limited to some cities like New York and Chicago. After successful registration, you will get a sticker to put on your bike which will act as proof of registration. These stickers will work as charms for warding off spells against robbers.
How To Register Bikes In The Absence Of Serial Numbers?
You have looked everywhere for your bike's serial number but it is nowhere to be found! Fret not, there is no need to worry. Fortunately, you can still get your bike registered. You can contact any bike registration company and get a registration kit, in it you will find a sticker to put on your bike. The sticker will then act as proof of ownership, fun thing is that the stickers are also waterproof so they won't get washed away.
Alternate Ways For Bike Protection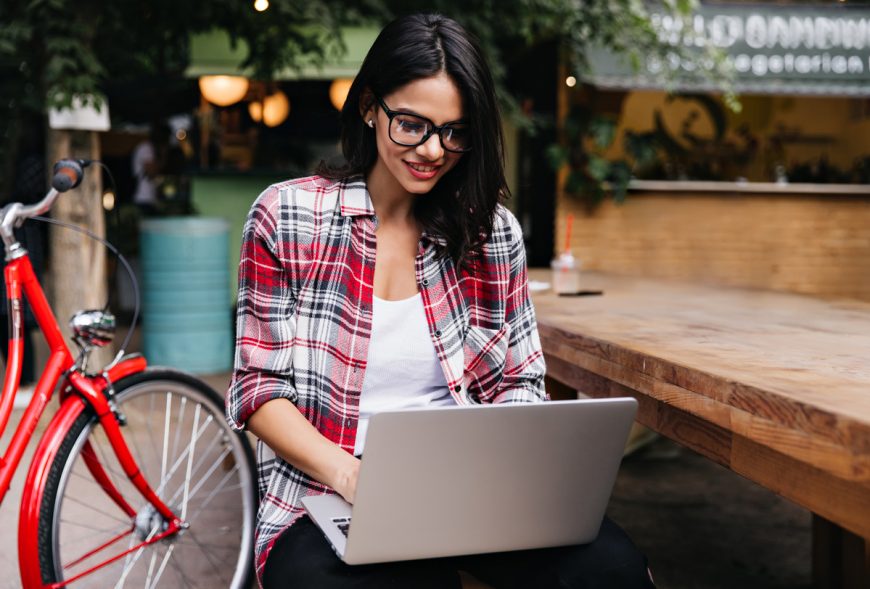 Bike Protection
Bike serial numbers are great tools for protection and tracking down your stolen bike but there are also some alternatives you can use. The first thing that you can do is have an amazing bike storage area, no one can steal it if they can't access it right? Check out amazing storage ideas here.
Another method is to get a bike tracker, with these you can have unlimited surveillance on your bike. You can find amazing trackers here.
How To Check If Your Bike Is Stolen?
Getting a bike secondhand is always risky, you cannot tell if it is the real genuine thing or if it is stolen. That is why you need to be very careful when getting second-hand bikes. What if by some chance the bike that you got is stolen and how can you confirm the suspicion? We get second-hand bikes for the sake of saving money but still get amazing products, and sometimes we overlook some things that we shouldn't.
You need to be careful and check out some things before finalizing the deal, be on the lookout for these things:
Look up the bike serial number wtu, all the tracking sites would be able to show if the bike has been reported missing or is genuine. It will be under your bike's bottom bracket.
The bike's price could be way less than the market, and if there isn't anything to justify the price cut like damage or missing component then know the bike is stolen.
If you can't seem to locate the trek serial number like it has been damaged or scratched then know it is stolen.
The seller could have less or no information at all about the bike, be on the lookout for these kinds of sellers.
FAQs
where to find serial number on bicycle?
Yes, you look up your bicycle serial number. They are usually situated under your bike's bottom bracket.
How can I check if my bike is stolen?
You can tally your bike's registration number, if it is crossed out then it means that it is stolen.
Do police find stolen bikes?
Yes, police are very effective at finding stolen bikes.
Recap
Getting to know your bicycle serial number wtu might have come as a shock or something that you never expected to do but they are of utmost importance. Purchasing a bike and then protecting what is yours is very necessary. After going through this article, you might have gotten the importance of memorizing the serial numbers, after all, they are for your benefit.
Keep your eyes open and be very familiar with your bikes!