A velomobile, for those who don't know, is a human powered vehicle. Also known as a bicycle car, these things are based off of the recumbent bikes and tricycles, and have a full, aerodynamic outer shell that protects them from weather and crashes.
Most of these devices are three or four wheeled, though two wheeled versions exist. Bicycle car really is the most accurate name for these things, since they are pedalled and steered like a bicycle.
There are multiple kinds; hybrids that have both pedals and a motor, streamliners made for racing, models both with the head of the rider exposed and with the head covered.
30 iconic velomobile designs
In the past 85 years, we've seen velomobiles pop up time and time again. So to celebrate the many different models, we have a big graphic with 30 of the most iconic velomobile designs since the 1930's.
A closer look at the different designs
The Milan MK2 and its brother, the MK1, are speed demons. Their aerodynamic shell and electric assist allows them to get up to speeds reaching 60 km/h. The MK2 is a little larger than the MK1, and uses a little more energy. It's made for a wider variety of riders.
The Mulsanne is CyclesJV-Fenioux's second velomobile to hit the market. The Mulsanne was designed to be used in every kind of setting; it works well for casual and urban use, however it also has incredible speed and aerodynamic superiority over many other velomobiles. It can tackle hills without too much trouble and is incredibly comfortable, but it's also made to leave other velomobiles in its dust on tracks.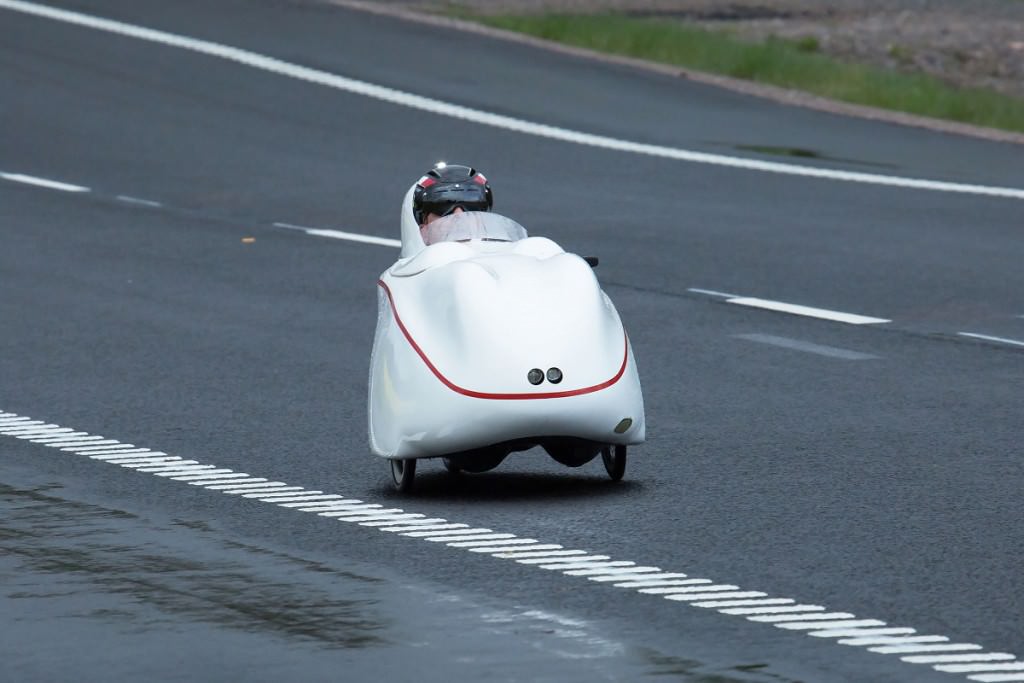 Why choose a velomobile
There are three good reasons for choosing a velomobile instead of a normal bike:
First of all, velomobiles are more comfortable than normal bikes. No matter how far you go, you can't get uncomfortable since your weight is carried by a long seat instead of a small saddle. You also don't experience any pressure on your wrists and arms, which means that there is less change of stress related injuries.

Most velomobilists also think it's very nice that the outer shell protects them from rain and bad wheather (I definitely thought so when I tried a Leitra while it was raining a lot. It was very enjoyable to sit protected from the rain – and the feeling didn't decrease when I looked out and saw all the normal cyclists get more and more wet).

Velomobiles are also safer than normal bikes. In a velomobile, you sit protected by the shell and the frame of the bike, which means that they will get hit before you if a car clown drives into you.
Finally, velomobiles are faster than normal bikes. Almost all the fastest bike records are set using velomobiles.

If you thread with a 100 watt, you will go around 13 mph (21 km/h) on a normal bike. Are you threading the same 100 watt in a velomobile, you will go around 21 mph (34 km/h).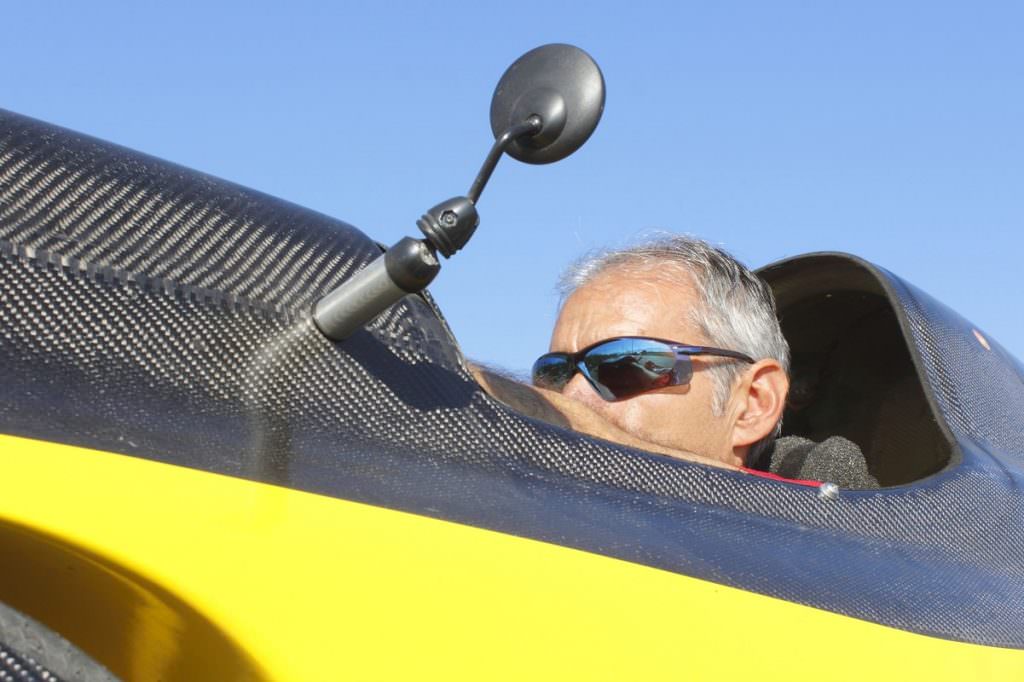 Why there aren't more velomobiles
Considering the advantages, it might seem strange that there aren't more velomobiles. In most places they are a very rare sight.
The reasons velomobiles are so rare are:
Velomobiles are rather big and take up a lot of space on the bike lanes. They are therefore rather unpractical in the cities and best used if you are going long distances outside cities with lots of traffic and narrow bike lanes.
Velomobiles are heavier than other bikes, so they can be difficult to get started when the light turns green. They can also be difficult to bike uphill. These difficulties are the main reason that some velomobiles are equipped with an engine.
Another problem is the price. Velomobiles are rare and there aren't any companies that mass-produce lots of these bikes. Even the cheapest models cost around $5,000 USD – or around 6 times as much as a nice normal bike.
Velomobiles vs. electric bikes
As much as I like velomobiles, I don't think they will ever become mainstream. Instead, I think we will see more and more electric bikes since they offer some of the same advantages:
First of all, electric bikes also allows you to go faster than on a normal bike. And because you use less energy, you can also go longer distances on an electric bike than on a normal bike (just like you can in a velomobile).
Electric bikes aren't as heavy as most velomobiles and they always have an engine, so they are easier to get started when the light turns green and they are also easier to bike uphill with (actually it is easier to do both things on an electric bike than on a normal bike).
Most electric bikes are also cheaper than the average velomobile. Because there are several companies mass-producing electric bikes, you can find several good models for around $2,000 USD.
For most people it makes more sense to invest in an electric bike than a velomobile, but that doesn't mean I don't like velomobiles. I really do like them a lot and if we didn't live in the middle of Copenhagen, I would definitely consider buying one.