More people are now conversant with hybrid bikes and fitness bikes are always looking for the best deals. As a result, popular brands are designing and manufacturing more hybrid bike options. Over time, hybrid bikes have experienced plenty of changes in speed, efficiency, comfort, and simple use. Hybrid bikes are widely loved because people find them easy to ride – not minding the roads – and they enable a straight riding posture.
A hybrid bike mustn't be specific for females before they'll ride it. However, as a woman, if you get a hybrid bike or road bike that's specific for your gender, you'll be saving on additional expenses in the future; you'll not change some parts of the bike, enabling you to have a convenient riding experience for a long time.
You can find plenty of the best deals on women's hybrid bikes on the market today; most of them serve different purposes – some are used as mountain bikes and some as road bikes. As a lady searching for a rode bike to maneuver around, ride for the fun of it, or simply for normal exercise, pick from the choices listed below.
Best Women's Hybrid Bikes
| Best Feature | Bikes | Price ($) |
| --- | --- | --- |
| Best Overall | Co-op Cycles – CTY 1.1 | 599 |
| Best Ride | Electra – Townie 7D | 630.00 |
| Best Saddle | Priority Cycles – Turi | 949.00 |
| Best Built | Pure Cycles – Classic | 639.00 |
| Best Geometry | Trek – Verve 3 Disc Lowstep | 949.99 |
| Best Responsiveness | Specialized – Sirrus 3.0 | 949.99 |
| Best Suspension | Cannondale – Quick Disc 3 | 765.00-835.00 |
| Best Riding Position | Cannondale – Althea 1 | 1,250.00 |
| Best Gear Options | Co-op Cycles – CTY 1.3L | 799.00 |
| Best Performance | Trek – FX 5 Sport | 2,099.99 |
| Best Lights | Cannondale – Canvas Neo 2 Remixte | 4,000.00 |
| Best Power | RadPower – RadCity Step-Thru 3 | 1,599 |
| Best Stopping Power | Electra – Townie Go! 7D | 1900.00 |
Note: All prices mentioned are subject to change.
We have categorized the best hybrid bikes for women into three parts:
1. Best Women's Step-Through Hybrids
1. Co-op Cycles – CTY 1.1
Price: MSRP $599

Over the years, this bike brand has produced various Co-op Cycles. Having personally owned the Co-op Cycles bikes, I can vouch for the versatility of their designs. They are best for dealing with various purposes – whether for mountain biking, road biking, or city commuting. Additionally, the brand has tailored its CTY 1.1 to be for ladies, irrespective of their level of professionalism – whether amateurs or experts.
What gets Co-op Cycles a step ahead of its competitors is that they have both mid- and entry-level cycles that make them unique from other bike manufacturers. Their bikes are mostly hybrid, mountain, road, and adventure cycles.
One of the reasons why I love this brand is because they're responsible for both the assembly and retailing phases. The bikes are manufactured within the organization before they're shipped. This permits them to chop down their cost, which makes it affordable for buyers.
Co-op Cycles – CTY 1.1 is constructed with a 6061 aluminum frame and fork. The 24-speed drivetrain is smooth and precise and the bike hosts mechanical disc brakes by Shimano. Full fender and rack mount compatibility is a wonderful add on but what I liked the most about this bike is the royal saddle. It makes your rides so comfortable that even after a long ride of around 2 hours, my muscles were not aching!
Another feature to look forward to is the 700 x 40c puncture-resistant tires. If you are just starting out riding, this feature might not appeal to you much but if you are a biking junkie like me, you know the true value of these puncture-resistant tires!
The bicycle's total weight limit is 300 lbs with the additional racks, but it is a good enough weight limit for a hybrid bike.
Advantages
Durable
Comfortable
Versatile
High-Speed
Efficient Braking
Safe
Disadvantages
Limited Availability
User's Reported Derailleur Failure
Large Pedals
Editor's Choice: This bike is my top suggestion to you if you are starting out your cycling journey. It's a great built and I have already put over 2,000 miles on mine but I still love riding it. The sizing instructions help you get a perfect fit making your rides more smooth. It's a great value for the price!
---
2. Electra – Townie 7D
Price: MSRP $630.00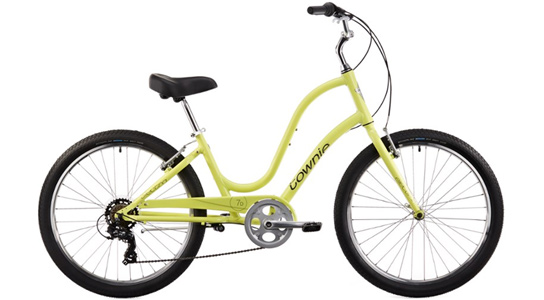 The Electra – Townie 7D could be a huge bike that suits urban dwellers and regular riders. The manufacturers make sure that they design it with quality components so users will enjoy a comfy riding experience.
This brand is affordable for ladies of various preferences. Looking at the design, I can say that the manufacturers had it in mind to suit an urban lifestyle. This might be the reason why it comes with a chainguard and a kickstand. You can park it in any space without fear of the chains ruining their clothes.
What makes Electra Townie 7D the second best is that this bike owns a laid-back seating position and agile balloon tires that ensure a nice riding experience. The flat foot Technology geometry supports an upright riding position. This also enables the rider to place their booth feet on the ground when at a halt!
A low center of gravity and full leg extension add comfort to the ride along with the ergonomic saddle with elastomer bumpers. It also has a Shimano Revo shifter and rear derailleur and linear-pull brakes. The Platform pedals deliver total convenience so no special shoes are required.
The only reason this bike ended up in second place is its size availability. The one size fits most is not a practical option if you are above or below the average height. The bike ends up being uncomfortable in most cases. Nevertheless, if it fits your size, it is a good option to go for!
Advantages
Easy to ride
Keeps Things Simple
Disadvantages
Heavy
Brakes Need Adjustment
Why I Like It: The bike feels amazing to ride with its smooth gear shifting and easy handling. You can ride casually while you take in the sights. The step-through frame makes it easier for you to mount and dismount the bike.
---
3. Priority Cycles – Turi
Price: MSRP $949.00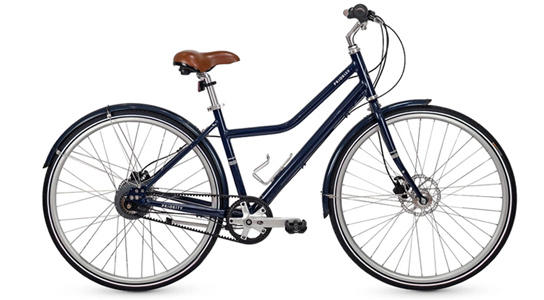 During its first design, this brand was meant to be a low-maintenance, stress-free, and safe bike for riders. As you ride the Priority Cycles – Turi, you'll feel confident to cycle anywhere you desire, especially if you're a lightweight or weekend rider. What's best is that it is created with components of high quality to ensure the protection and safety of users.
In my experience, the bike has no gearing issues. You can ride up and down hills with little effort with this brand. The brakes are reliable since they're made of dual-piston hydraulic disc brakes. This gives you the confidence to ride whenever you like. They even have tires that are resistant to punctures.
The Turi is durable and cozy to ride. Users have reported that they can travel during every weather condition without experiencing any damage because it comes with a weather-resistant saddle.
Their composite fenders are immune to rusting, making it impossible for the bike to induce damage as a result of dirt, liquid, and debris. The Turi comes with Tektro hydraulic disc brakes that perform in any kind of weather condition.
The Ultralight low-step aluminum frame is paint-matched with durable composite fenders. that keep you dry on rainy days. The gear shifting is made smooth with the infinity enviolo City CVT rear hub (310 percent gear range). Users have reported that they can easily shift the bike even when they are on climbs.
Advantages
Weather-Resistant Saddle
Durable
Comfortable
Easy Maintainance
Disadvantages
Wheels Do Not Run Smoothly
Why I Like It: The bike is also pre-drilled for most rear and front-side accessories and includes a sturdy double kickstand and water bottle cage. It has a twist shifter, which makes shifting smooth and it's super easy to put together. Plus, it's also perfectly suited for senior riders because of its comfort level.
---
4. Pure Cycles – Classic
Price: MSRP $639.00
The Pure Cycles – Classic is created with lightweight materials and incorporates a durable frameset. I generally recommend it for those who are just learning the way to ride. It's also great for professional riders that want to race, tour, or ride around town. This brand guarantees an efficient riding experience.
You can get this hybrid bike brand at different stores worldwide. It has 6 different size ranges for ladies of various categories, per their preferences.
The versatile rear rack with fenders adds to the aesthetics of the bike. It uses a super-strong high-tensile steel frame and fork with alloy caliper brakes. The chain guard protector keeps your chain free of dirt even on the muddiest tracks.
Many users have reported that the leather grips and leather saddle with springs are one of a kind.
Advantages
STI Shifters For An Easier Ride
Extra-Large Size Available
Affordable
Strong Built
Disadvantages
Heavy
Paintwork Is Vulnerable
Why I Like It: The manufacturers provide a Fully-Assembled option in which your bike will arrive assembled, all you will have to do is just ride. It's perfectly capable of even hosting a baby seat.
---
5. Trek – Verve 3 Disc Lowstep
Price: MSRP $949.99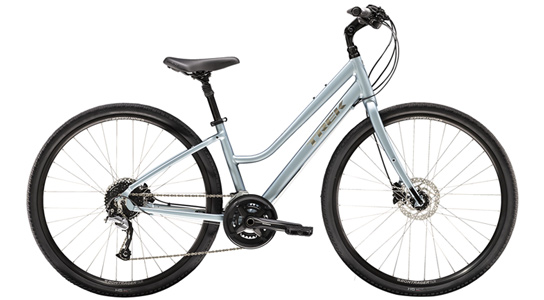 Women will enjoy riding the Verve 3 Disc Lowstep on roads, paths, and concrete streets. Users can easily mount and dismount this model due to its low step frame.
You are guaranteed a comfy riding experience thanks to their handlebars that are created to face up to all varieties of vibrations. It also includes a quality braking system using hydraulic brakes that will bring the bike to a stop – even during weather conditions.
Puncture-resistant tires come with a tough Bontrager hard case. The handlebar is provided by IsoZone along with the grips. What's unique about this bike is that it even offers suspension for your hands along with the seat post.
I prefer hydraulic disc brakes over mechanical ones because they simply perform better in all weather conditions.
Advantages
Low Step-Through Frame
Versatile Geometry
Powerful Brakes
Disadvantages
Why I Like It: Its perfect geometry puts you in the perfect position to see your environment while allowing users to attach a trailer for extra use. This bike is geared for maximum performance.
---
6. Specialized – Sirrus 3.0
Price: MSRP $949.99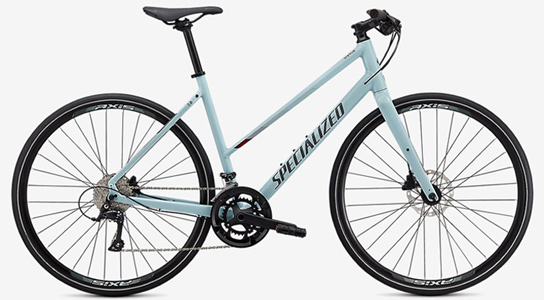 Most users love bikes that will ride anywhere, whether on the road or within the city – thus the look of these bikes – is versatile enough to suit various preferences of riders.
What's best about these bikes is that they are best suited for cycling around the city – especially to the office or for a weekend out with friends and family. The Specialized – Sirrus 3.0 has different models for riders to settle on – either those made with alloy, carbon, or aluminum stand.
Since most riders consider this brand to be best fitted to understanding and keeping fit, they're largely used for a city commute. They allow riders to own comfortable riding with an upright position thanks to their long stem, enabling a cushy riding experience.
It has an A1 Premium aluminum frame FACT carbon fork. The Shimano Sora/microSHIFT 9-degree drivetrain allows a smooth gear shift. It is fun to ride on little rugged tracks because of the maximum control by Tektro HD-R280 disc brakes.
Advantages
Lightweight
Good Fitness Geometry
Excellent Responsiveness
Affordable
Disadvantages
Tires Might Need To Be Switched
Why I Like It: If you are looking for a bike with a wide range of gears for commuting on pavement and the one that fits you well, Sirrus 3.0 is the option to go for.
---
2. Best Women's City/Sport/Fitness Hybrid Bikes
7. Cannondale – Quick Disc 3
Price: MSRP $765.00-$835.00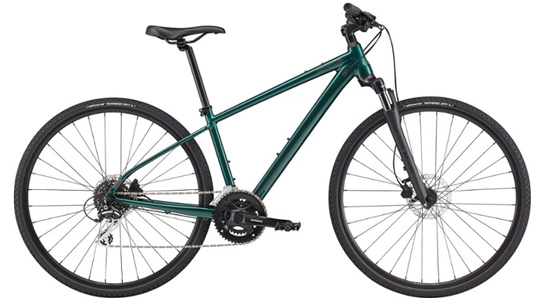 Cannondale – Quick Disc 3 is one of a few hybrid bikes that are known for their reasonable prices, fast momentum, wide range, and coherent steering.
Made with Cannondale's recent vibration elimination technology, this fitness bike doesn't only have a lightweight frame, but it's also very comfortable to ride on urban roads and terrains. Due to the technology utilized in their design, it easily absorbs shocks from the surface. The 2 x 8-speed shifting and responsive hydraulic disc brakes permit a snug riding experience.
As you ride, your head is upright enough to produce vision, command, and support. This makes it possible for you to experience leisure as you commute. Another added advantage of this brand is its StraightShot internal cable routing.
What makes this bike stand apart is its integrated wheel sensor and an Intellimount stem mount with an integrated kickstand.
Advantages
Light Frame
Great Suspension
Disadvantages
Lacks Women Specific Contact Points
Why I Like It: Although lightweight, the bike is stiff enough to support quick acceleration. It is a good value for money keeping in view the amazing paint job done on the bike.
---
8. Cannondale – Althea 1
Price: MSRP $1,250.00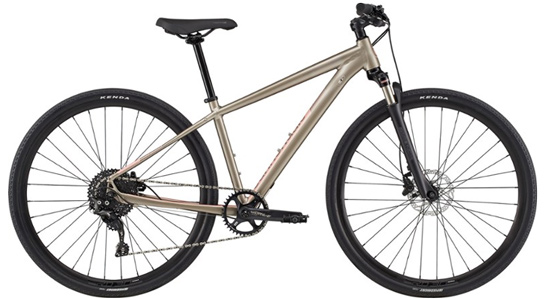 Althea guarantees that riders will enjoy good outdoor conditions! This smooth-riding bike provides both speed and efficiency during road cycling, supplying you with a bike you'll like to ride irrespective of your destination.
They have smart-size wheels and multi-surface tires capable of moving fast on both pavements and crushed gravel roads. Also, their 11-speed drivetrain and hydraulic disc brakes with 160mm rotors keep riders riding with sufficient control and gearing.
What sets this brand apart is its outstanding suspension. You'll be ready to ride for an extended distance because it takes the vibration off rough paths. With the Cannondale Althea 1 women's hybrid bike, you will be confident that you will get the worth of your money.
Advantages
Upright Riding Position
Knobby Tires
Best Suspension Fork
Disadvantages
Does Not Perform Well On Downhill
Why I Like It: The Bike has some seriously big multi-surface tires that can take you from pavement to dirt, to gravel, and back. It's remarkably light aluminum frame is one of a kind and makes the bike aesthetically pleasing.
---
9. Co-op Cycles – CTY 1.3
Price: MSRP $799.00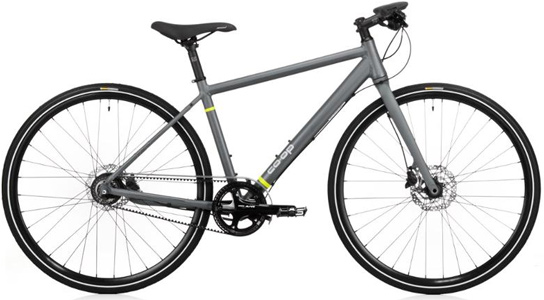 The CTY 1.3 model is great for riders that do not want to spend lots of their time on maintenance and need a no-fuss bike to ride and commute within the city.
Even though this model is dearer than others, its great improvements will offer you value for your money. Rather than having a sequence, the Co-op Cycles – CTY 1.3 includes a belt drive with an 8-speed internal-gear hub found at the rear.
You don't need regular maintenance with this hybrid bike because it's made with a quality belt drive and quality gearing options that allow efficient gearing options for city riders. Despite its relatively heavy weight, it'll not feel massive as you ride. You'll easily maneuver the bike on busy roads and terrains.
You will also get Fender and rack mounts. The handlebar is flat so you can even turn the bike into a time trial bike. All you will need to do is clip on the bars. It has a sleek look with the Internal rear brake cable routing and platform pedals.
Advantages
Smooth Riding Experience
Plenty Gear Options
Lightweight
Disadvantages
Squeaking Brakes
Uncomfortable Seat
Why I Like It: With its reflective decals and reflective tire sidewalls, the CTY 1.3 has increased visibility even in dim light. The bike delivers a consistent performance irrespective of the weather.
---
10. Trek – FX 5 Sport
Price: MSRP $2,099.99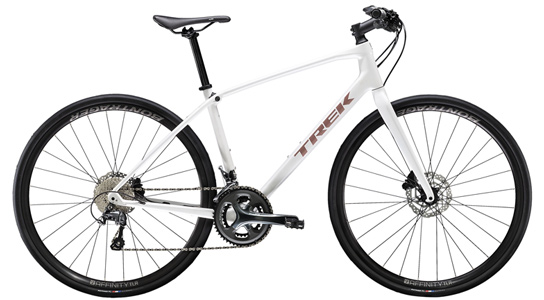 The Trek – FX 5 Sport incorporates a lightweight frame that's best suited for city and long-distance rides. That frame gives the bike sufficient stability – even on sharp bends. Because of its light design, you'll be able to use it to fiddle town. It easily rides on ascents and descents.
This hybrid bike is made with carbon fiber with a Bontrager alloy hub that permits users to comfortably speed on light roads, without fearing losing control of the handlebar. The majority of components like the 2×10 drivetrain, RT10 160mm brake rotors, and the B01S Resin disc brake pads are all by Shimano.
A lot of individuals that ride for an extended time prefer their hybrid bikes to possess flat handlebars instead of flat ones. They offer the best deals which is often why this brand could be a great option. The Trek – FX 5 Sport ensures that you simply have a comfortable riding experience and it performs to a maximum.
Advantages
Comfortable
Efficient Controlling
Higher Performance
Disadvantages
Why I Like It: You can easily add more accessories such as fenders, lights, and more to the FX 5 Sport. What's even best is that you can pair it with your smartphone and send your ride data to a fitness app. It's even capable of taking on speedy group road rides!
---
3. Best Women's Electric Hybrid Bikes
11. Cannondale – Canvas Neo 2 Remixte
Price: MSRP $4,000.00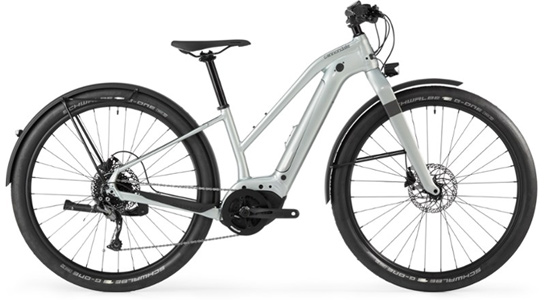 Due to its various features that are desirable for town life, the Cannondale Canvas Neo is the most fitted city bike. If you're in the marketplace for a motorbike that has battery-powered to give you a better morning commute, then this may be an excellent option.
What sets this bike apart is its SmartForm C1 alloy frame with a Bosch performance line CX 250W. Combined with a 500 Watt-hour of lithium-ion battery, you get a range of up to 64km. The maximum speed of this bike is 28 miles per hour. The bike also has Shimano Deore hydraulic disc brakes.
Since it comes with an upright but sporty position to ride and massive, bump-erasing tires, you'll enjoy taking rides on this hybrid bike. They are available with a covered battery that's weather-resistant, rack and fenders, and lights that are bright enough for night cycling.
This e-bike has all the features of an excellent urban bike. Those features make it ideal for a city commute, taking your rides to an entirely new exciting level. It also has pannier racks that are mounted on either side of the rear wheel.
Advantages
Lightweight
Bright Lights
Disadvantages
Expensive
Low-Quality Display
Why I Like It: What I love the most about this bike is it's so easily maneuvered. Despite hosting a motor and a battery, the bike is not too heavy. It's an excellent option to start urban e-bike riding.
---
12. RadPower – RadCity Step-Thru 3
Price: MSRP $1,599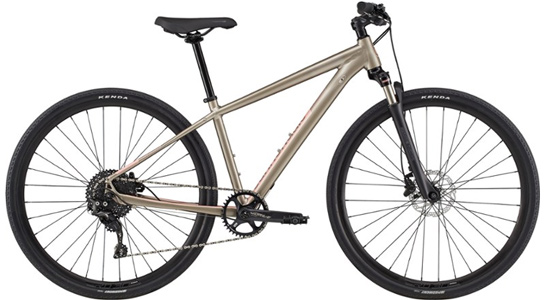 For the past few years now, the RadCity brand has regularly upgraded its bikes according to the recent trends in cycling technology – and this contemporary brand is one of such improvements.
RadPower bike guarantees both comfort and efficiency. RadCity Step-Thru 3 has a 672Wh lithium battery with a 750W integrated hub motor. The charging time is just 5-6 hours and it will give you 25-45 miles per charge. It also has front and back 180mm rotors
The low-step 6061 aluminum frame hosts puncture-resistant tires that perform optimally, a quality braking system, and other accessories like an integrated rear rack and automatic brake light.
Advantages
Easy To Ride
Smooth,
Powerful
Quiet
Affordable
Disadvantages
Medium Quality Components
Difficult Service And Repairs
Why I Like It: This comfortable bike was made for urban riders because it comes with several user-friendly features that promise to bring a brand-new experience to your daily urban commute.
---
13. Electra – Townie Go! 7D
Price: MSRP $1900.00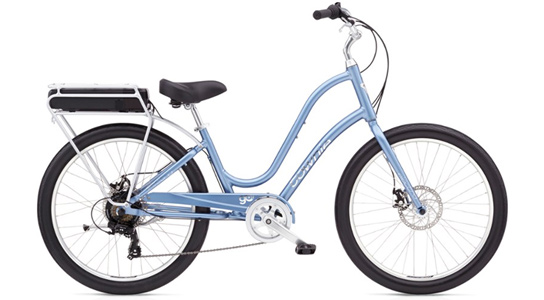 Experts consider this brand one of the cheapest electric bike brands on the market today. Its price competes with online e-bikes but provides dealer assembly, fitting, and post-purchase support, and has two frame styles and 7 color options.
The Electra – Townie Go! 7D has two gender-neutral colors for those who aren't tall enough or have bad hips and knees. It also comes with three levels of assist on its display and minimalist buttons that are easy to control. The bike has limited clutter with internally routed cables and a straightforward grip shifter that operates it.
The battery pack offers a modest 250-watt-hour capacity with an efficient Hyena 250W geared hub motor. It also has large 180mm mechanical disc brakes and an extra-wide saddle with elastomers. The USB port on the display can also charge portable electronics.
Advantages
Great Stopping Power
Comfortable
Stable
Highly Efficient
Disadvantages
Short Gearing
Tires Need Replacement
Why I Like It: The bike feels sturdy and can handle a ride on the beach patches quite well. What's best is that it supports an upright Flat Foot body position and Torque-sensing pedal. It's comfortable and gives you the confidence boost that you need to go the extra mile.
---
How do I pick the right hybrid bikes for women?
Before you get a hybrid bike for ladies, you have to contemplate your goals and choose what you want from your hybrid bike. You'll have an honest idea of what you desire. Bikes are naturally versatile; however, some are designed for a selected purpose and specific group of individuals.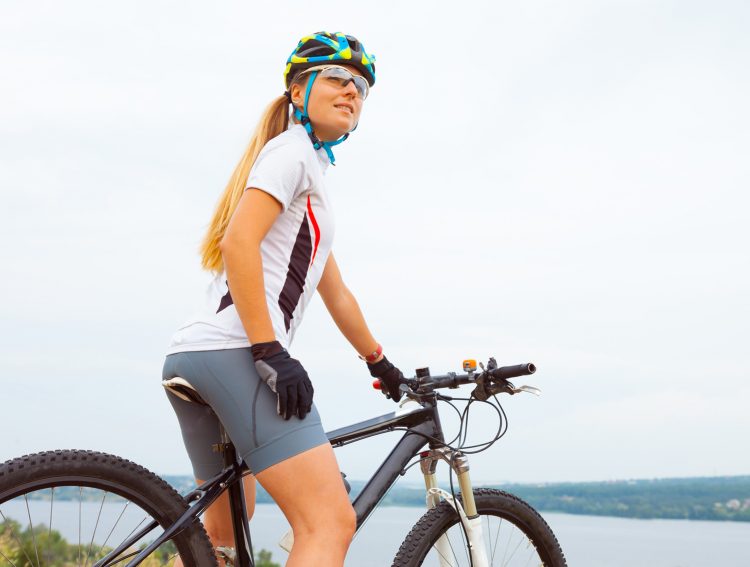 Some are designed to travel across snow, some are best used for commuting, some are for getting a touch fitter, and others are only for having fun. Consider these points before you go shopping for a hybrid bike for women.
Frame and material
One of the most important things to contemplate is the frame and material the bike is made of. Which material and frame will best suit you? Generally, there are three options to decide on – aluminum, steel, and carbon.
When it involves hybrid bikes, most people don't opt for steel materials. The e-bikes fabricated from carbon materials are more high-end, making them the costlier option. Those made with aluminum are cheaper and feel cozier due to their lightweight property.
Tires
When it involves any kind of riding, the tires on your hybrid bike are almost as important as life itself. Tires make a straightforward but massive difference to your bike.
Most hybrid bikes, irrespective of the dimensions of the rim, will include a 700cc wheelbase and tire. 700cc tires are essentially designed to roll across pavements, small bumps, and cracks within the road without you noticing. They enable easier acceleration and uphill traveling.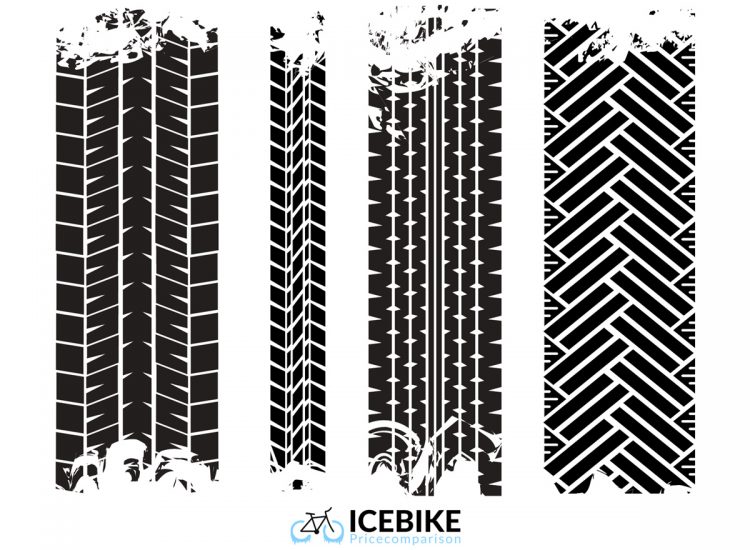 Size
It is important that you get the correct bike size for your body shape. This is identical to buying a shoe that's either too small or big; after a while, it'll be uncomfortable and dangerous to put on.
Also if your bike isn't comfortable, you'll find reasons to avoid using it, defeating the aim of shopping for it in the first place. Bikes that are too small are uncomfortable and larger ones are ungainly and wobbly.
[Related: Bike Size Chart: What Size Bike Should I Get?]
Convenience factor
Although comfort could be a personal choice, most riders prefer bikes that have no extra suspension. One of the most common convenience factors comes with the front suspension forks.
They work by compressing to take the shock and absorb the consequences of bumping up and down sidewalks or going into potholes. But if you're working with a limited budget and do not intend to spend more than $700, get yourself a bike that has no suspension.
Handlebars and brakes
Most women prefer the flat bar. They ensure a more confident ride because you'll easily control them. These best deals are for ladies who are just getting down to joining cycling groups.
You also have to consider the brakes when choosing a hybrid bike for girls. This mostly comes with the rim brakes. But you ought to select the one that has disc brakes if you favor the dearer option.
Pedals
It is advisable to select bikes that have flat pedals. This can enable you to cycle with any style of shoe. A pedal system that's clickless is helpful if you get stuck in traffic or on a busy road.
[Also Read: How To Pick The Best Hybrid Bicycle For Both Men And Women]
FAQs
What kind of riding are hybrid bikes best suited for?
They are best fitted for casual riding. You'll be able to use hybrid bikes to pedal through your neighborhood, have a ride within the park, have a fun ride with your kids, or ride for a meal with friends and colleagues.
Most hybrid bikes are popular for their comfort due to their upright riding position. This quality makes them ideal for shorter rides. For long-distance rides, it is best to go for something lighter and faster.
What are the advantages of hybrid bikes?
The major advantages of hybrid bikes are their comfortable riding position and therefore the medium-sized tires that provides them with stability. Hybrids are great for moving through the occasional rough spot within the road or cutting across the grass.
Can I use hybrids for street and mountain biking?
Not Really. Although when they were first introduced, hybrid bikes were seen as being both street and trail bikes, they never made much of a trail bike.
Are hybrids good for commuting?
Absolutely! Hybrid bikes are great commuter bikes. Due to their tire size, they are ideal for the streets. They're very comfortable bikes and they create room for fenders, luggage racks, and lights, all needed for bike commuting.
Conclusion
If you're in the marketplace for a straightforward, cheap, and very good-looking bicycle, then you may not make an error if you get a hybrid bike, especially a Co-op Cycles – CTY 1.1. It's the best deal if you're new to cycling. It will go reasonably fast over various terrains and remain comfortable as you ride.
Hybrid Bikes are the perfect all-around bikes. However, make sure that you do your homework before you make a purchase. Remember that the most effective hybrid bikes are simple, functional, and fun, and also buy from reputable brands because they guarantee better quality.
Also Read: Women Vs Men Bikes: What's The Difference?
---