In a time of heroes…no hold on.
In a time of legends…no that's not right either.
Ah, got it.
In a time where over 300 hours of video are uploaded to YouTube every minute, it can sometimes be tough to find the exact action you're after on the internet. The same can be said for finding videos of the best downhill and free-ride mountain biking videos.
With the advent of YouTube and HD-quality cameras light enough and small enough to be shoved on top of helmets, there are literally thousands of MTB videos out there. At times it can seem like anyone with a bike and an internet connection will load just about anything to the Interbike for people to view. Some are good, some are decent, and others you wonder why they bothered in the first place.
Once upon a time in my own youth, a very long time ago when words like DVD and Google had yet to be invented, I thought myself quite a courageous and daring MTB rider.
There was nothing I liked better than throwing myself and my bike off the sides of hills and slopes and just going for it. But I was never up for the kind of thing you're about to watch in the upcoming videos.
But that's the thing about downhill Mountain Biking. It's about exhilaration, adrenaline, and it's also a great way to keep fit without feeling like you're trying. It's about pushing edge of your own abilities. It's about going as far as you can go to the limits of your own competence and skill level, and being able to pull yourself back in when you go too far over that edge. At least it was when I was younger.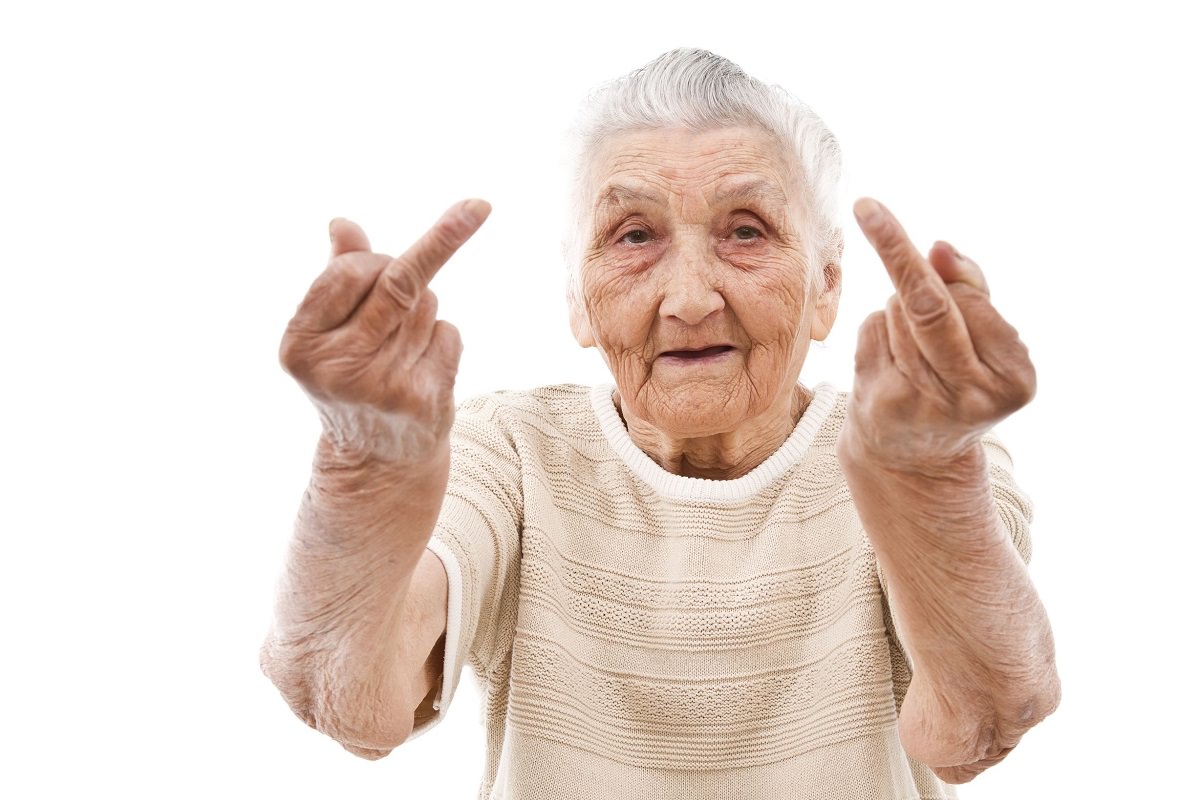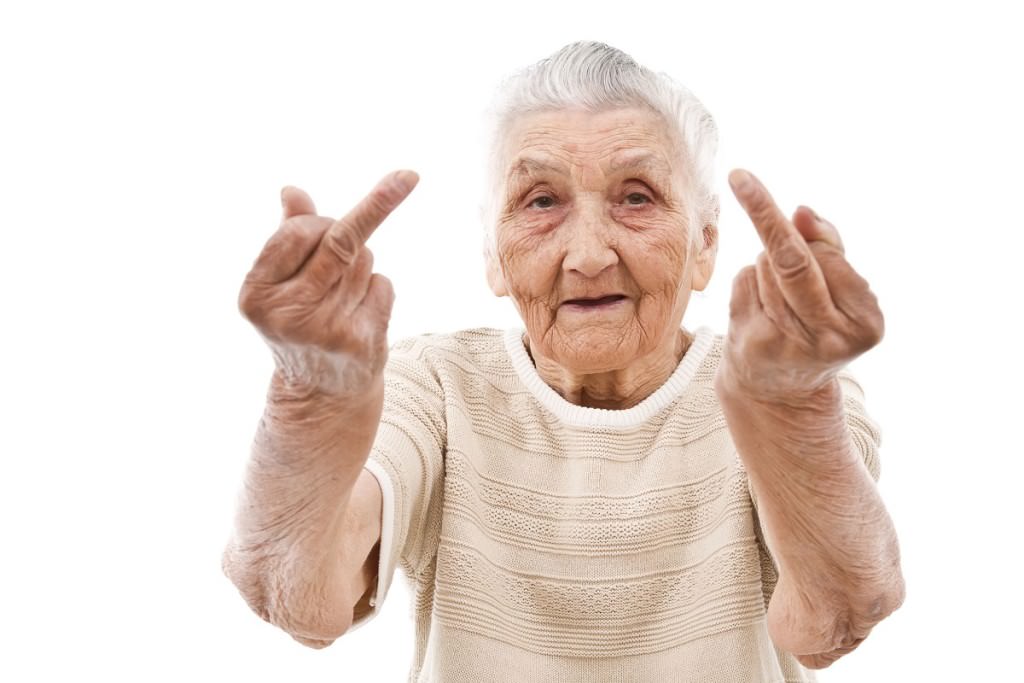 Getting Old
These days, I find it's more just about passion for the sport, for the bike, and just being outside as it is anything else. Of course, everything I ever did was tame compared to some of these guys in the videos below.
What follow now are some of the best, most incredible riders and trails you will ever see.
Disclaimer
I know I don't really have to say it, but most of these riders are either pros or at the top of their game. So please don't try to copy them, unless you really, really, really know what you're doing and have the gear, the equipment, and the health insurance to deal with the consequences.
So here we go:
World Record Crash
If you are an adrenaline-fueled junkie who also has a nick for mountain biking, this video is something you have to watch. Within just 4 seconds, you will be rippling your seats as you see the rider taking on some of the most insane downhills. These are some of the most insane freeride courses ever recorded.
I would literally not be able to watch this live, even though I have tried my share of some crazy jumps. But this is beyond amazing. Seeing the rider tackle the deadliest obstacles with no fear makes one dizzy. Be warn, this video is not for the faint hearted!
Insane Downhill Bike Race in Valparaiso, Chile
I don't know if insane covers what this video shows.
Insane just isn't the word. It is insane and then there is this video. And is the rider wearing a suit? Look at the start of the video when he looks down, that looks like a pinstripe to me…Of course, it's Red Bull that seems to have sponsored the event; who else, right?
I would be scared walking down the course, let alone riding a mountain bike down it at breakneck speed. It's crazy enough that any rider would dare to do it in the first place, let alone have to negotiate a stray dog, people crossing the street in front of him, and whizzing by others just seemingly going about their everyday business.
Shot on the GoPro cam from the point of view of the rider, it's a manic urban downhill twisting course that just never seems to end. I don't know whether it's the sheer speed of the rider or the blind corners, steep stair verticals, spectators who at times seem to be that little too close to the action for my liking, but whatever it is, the race, and this video is nuts.
I mean, who builds a town on what seems like a cliff?
Red Bull Rampage From Start To Finish
Here we go with another completely nuts video from Red Bull using yet another word that in no way can describe what you're about to watch. The word of the day here is, 'extreme.'
This video shows some of the highlights of the 2013 Red Bull Rampage, mountain biking's biggest, scariest, and craziest big mountain freeride competition.
Essentially, each year, 3 of the best mountain bike riders in the world are located at the top of a mountain in Utah, then ride off cliffs, ride ridges most people wouldn't dare walk and do stunt moves while doing ridiculous things.
I mean, I now think twice before I Ollie over a branch on a flat trail…one of these guys can be seen quite calmly chatting away to his pregnant partner before attempting to ride off something a Base Jumper would think twice about doing.
This video is incredible and shows 3 riders who are at the zenith of their careers. Take a special note of the shot of the guy's bike after he wipes it out. How did he walk away from that….
Downhill Mountain Biking, Freeride & Dirt Jumping BEST OF Queenstown New Zealand
And then there's this video of the best of the 2013 Queenstown Bike Festival 2013. New Zealand seems to have it all going on, doesn't it?
For me the main thing to take from this video isn't the outrageous stunts, but the location itself. That bit where someone drops them off in a helicopter…that's a real thing. It's called heli-biking, and it wasn't just shot for the competition, there's a company out there that actually does it…
The other thing you can take from this video is fun. Doesn't everyone just seem like they're having fun? Even the guy who wipes out at 3.52 and just seems to walk away.
This film is the perfect blend of stunt action, awesome downhills, and a beautiful location.
Extreme Downhill Trail Descenso Del Condor In La Paz Bolivia
What was anyone thinking when they built these places in South America? Who builds a town on this much vertical angle?
If you thought the Valparaiso video was one of a kind, well, you were wrong. It turns out Bolivia has it all going on as well. I lost count of the number of times I found myself watching this video and thinking 'Well where the Hell is he supposed to go now?' The other constant thought was: 'What person, in their right mind, would even contemplate doing this, let alone actually do it?'
I wouldn't mind doing the downhill part of this race in a much slower and safer manner; much slower…and maybe stopping for lunch halfway down. But spare a thought for the guys who have to cycle both ways…
Incycle DH – 2014 Down Hill Taxco – Jon Buckell's Race Run GoPro Video
So I've watched this video and I've decided that I would struggle to complete this trail walking. I mean just look at it from 1.05 where he passes by 2 locals. It seems like such an ordinary occurrence that the bikers come across as a minor irritant as they pass by.
But even more to the point, what kind of a race lets members of the public just carry on with their everyday life as normal?
Ultimately however this video is about speed and having a sublime mix of urban and trail riding. The video is completely unedited and deserves way more views than it currently has.
Kelly McGarry's 72ft Canyon Gap POV – Red Bull Rampage 2013
Another Red Bull Rampage video, and why not. On a personal level, I think it should be renamed the Red Bull Suicide Fail Contest.
This is some of the scariest 1-minute and 52 seconds video footage I've ever seen.
Yes, some of the videos we've seen above do at times seem foolhardy, and out there extreme, but this one blew me away. My hat goes off to anyone who would dare to do this. Even before he gets to the canyon jump- look at the narrowness of the ridge he crosses at the beginning and the drop-off on either side….
I need to sit down. Oh, yeah, I already am because otherwise, you wouldn't be reading this. Moving on….
Aaron Gwin Blazes A Downhill MTB Trail In California
Look at that at 0.22. I love this guy. Just a guy, pushing his bike up a hill, just like I do.
That's where the similarities end though. I can't tell for certain, but this guy really seems to know this trail like the back of his hand. The amazing thing here is that the rider, Gwin isn't dropping off cliffs or trying to jump 72ft canyons doing a back flip.
He's riding a trail almost anyone with a pair of wheels could go down. The difference is he's doing it at some serious speeds. I mean, just look at him go. This video is proof you don't need insanely dangerous or out-there trails to do some truly exciting riding.
But don't be going out there and getting ideas, Gwin is one of the best downhill mountain bikers in the world. He started off on BMX when he was 4, so take it easy out there, OK?
Brandon Semenuk's 1st place run – Red Bull Joyride 2014
Red Bull, again. Watch how this guy makes it all look so easy. That's the trick when you're at the top of your game. Some riders make things look exciting, Semenuk makes it look like 'What, did I just win, something? Dude, I was like, only going out for milk…'
The man just seems so relaxed and in control of everything that at no point in watching this video did I fear for his life. It's almost possible to forget the sheer incredible technical prowess he exhibits as he flips and twists his way around the course. Honestly, you have to look again at some of the heights this guy is doing around this course.
This was the run that won Brandon Semenuk's 1st place run. If you can get over the ridiculous skinnies he's wearing then this is the quintessential freestyle video.
Of course, the best thing about this ride isn't the ride itself, but the rider. Semenuk is the typical example of the guy who got on a bike when he was a kid, fell in love with riding, and then just never got off the saddle.
Extreme Toys | MTB & BMX | Playmobil StopMotion
If only. Everything is awesome. I have no idea how long, and how much time it must have taken to shoot this, but whoever made it obviously knows something about Stop-Motion technology, and a lot about mountain biking because this is done really well.
While many of the other videos in this list can make your heart stop beating, and bring on vertigo, this one makes me laugh. I almost broke my ribs laughing. If you look really carefully, you might notice it's not even a real mountain bike this guy is riding.
But that said, check out the speed at which this dude crosses the log at 1.00, and then that drop-off jump at 2.34, it's insane. He literally has no fear. My only concern is that sometimes it does look like maybe the action has been speeded up to make it more exciting. I really hope they haven't done this, as the video stands quite well on its own.
Danny Macaskill: The Ridge
35 million YouTubers can't be wrong. I love Danny Macaskill. I don't know if it's because like me he comes from one of the most beautiful countries in the world, or if it's the video itself, but this is one of the most beautifully shot mountain bike videos ever made.
Unlike all the other videos on the list, I've actually walked this mountain. And there is no way I would even have thought it possible to even get a bike up there let alone ride one down the other side. Most people who climb this mountain do that last part at 4.10 attached to climbing ropes. Not only does Danny do it freestyle, he does it with a mountain bike hung over his shoulder…
This may well be the most technical mountain biking I have ever seen.
Best of Mountain Bike Crashes – Mountain Bike Crash Compilation
Downhill Mountain biking at The Lookout (Swinley Forest) with Amber the Downhill Dog filmed on GoPro
Now I appreciate that was a bit extreme, so to finish off, here is a mountain bike video featuring one of the best freestyle downhill specialists I have ever seen. Her name is Amber, and she is amazing to watch….So until next time….
Final thoughts
Well, that's it. That's my pick for 10 of the best Freestyle/Downhill mountain bike videos going. I hope they've impressed you, and I hope you've enjoyed them, certainly, they are ones I keep coming back to watch again, and again, and, again.
If you can think of any yourself that I have just missed out completely here, then feel free to comment below and throw in a link. I would love to hear about it. If they have in any way inspired you to get out there and do some riding yourself, or pick up your old bike again, well, I hope you do.
Just make sure you don't try and do something too extreme without knowing what you're doing. To prove this point, here's a bonus video of people wiping out when things do go wrong. Be inspired, but be safe….
Also Read