Most people are satisfied with the stock set of wheels that come with bikes. But if you are a serious cyclist, you might consider upgrading your road bike wheels depending on your needs. A new wheelset can add extra capabilities to your bike. For example, if you have a road bike, you can buy a new wheelset to improve aerodynamic performance. If your bike's wheels are getting old, replacing the wheelset can save money than buying a new bike altogether.
If you have a good frame, a quality wheelset will meet all your needs to get the best out of your bike. Choosing a good wheelset, however, can be a bit tricky. You will have to make your choice based on the best features. Like Keith Bontrager said, you will have to "pick two" of the features you like the best. This guide will help you understand bike wheelsets better, explain the basics of purchasing a good wheelset and answer commonly asked questions about bike wheelsets.
Parts of Bike Wheels
Let's begin by understanding the basics of road bike wheels. Knowing the parts is important for understanding the specs and what to look for when you are shopping for a new set of road bike wheels.
Bike wheels spin around a hub that is placed at the axis. The hub differs in the rear wheel from the front wheel. Rear wheel hubs have a mechanism called freehub. (All bikes except fixed wheel bikes have freehub mechanisms.) This mechanism is what makes the bike go forward when you pedal. Also, the freehub mechanism makes bikes capable of coasting. The hub also features the axle, which is the part that connects the wheel to the frame of the bike.
When buying road bike wheels, you will frequently come across these terms: rim, spokes and nipples. The rim is the outer part of the wheel that holds the tire. The rim also provides the surface for the braking mechanism, if the bike comes with a rim-equipped brake. Spokes are the hard wires pieces that you see inside the wheels and makes patterns when the wheel is rolling. The number of spokes each wheel has can determine the performance, so it's important to pay attention to this seemingly mundane feature. The spoke material can play an important role as well.
Nipples are a type of special nut that connects the spokes. Nipples basically thread the spokes. Nipples can be used to adjust the spoke tension, and thus alter the performance of the bike. The hub, rim, spokes, and nipples are the most important parts of the wheelset that you should know about. The quality, build and material of these parts are important when determining the performance of the wheelset.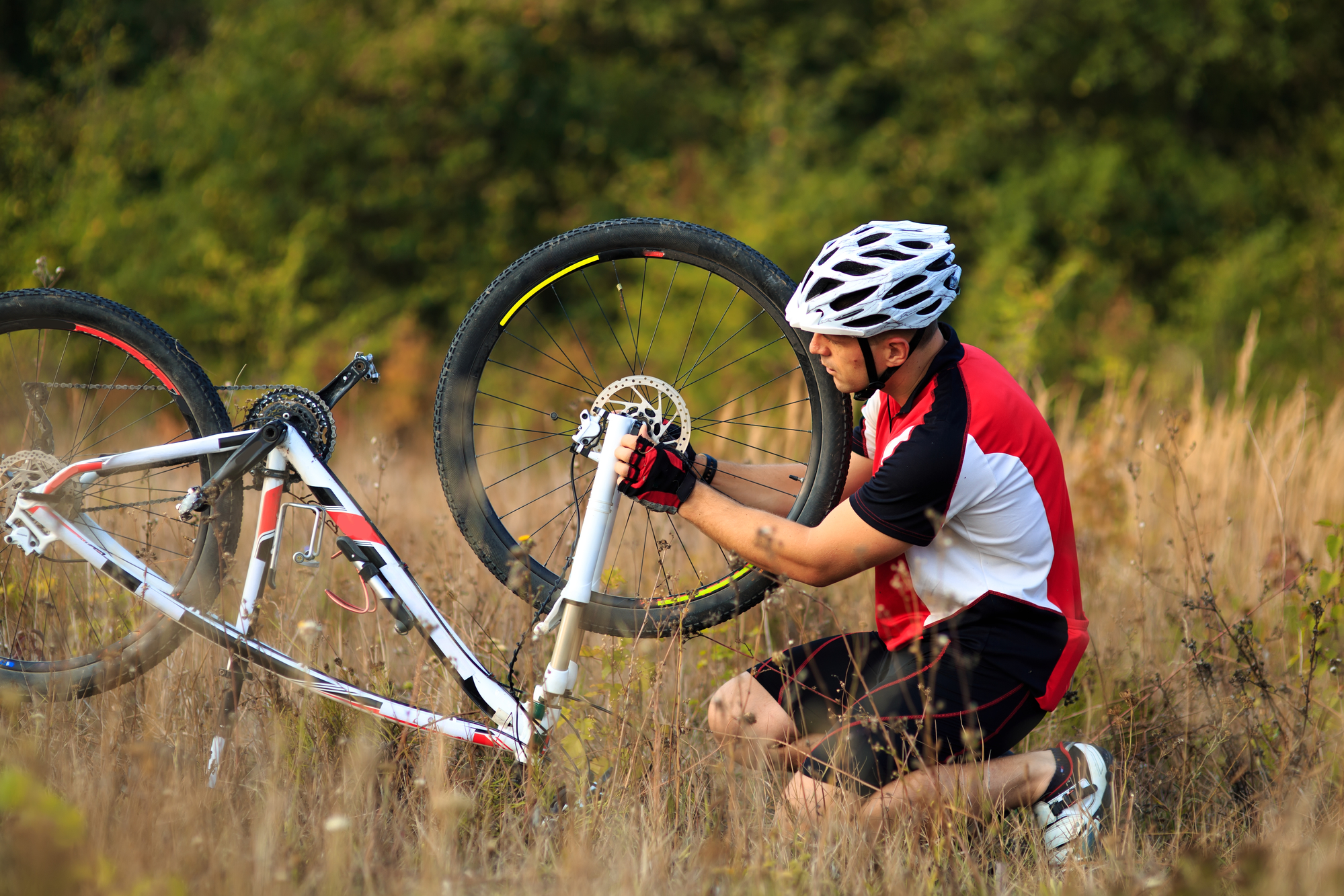 What kind of road bike wheels do YOU need?
Bike wheels fall into two main categories: clincher and tubular. Lately, you can also get tubeless wheels. These terms refer to the type of rim on the wheels and the type of tires it can support. For example, if you buy a clincher wheelset, you can only equip the bike with clincher tires. This is often a very important distinction as clincher, tubular and tubeless wheels don't always perform similarly.
Clincher Wheels

Bike rims very commonly tend to be of the clincher type. This rim is so called because of the way the tire adheres to the rim. The tire is supported on a ridge that is on the inside of the rim in a manner that makes it "clinch" on a bead that runs alongside. This is similar to how tires are fitted in cars. Clincher wheels are known for not moving or shifting when the tire is fully inflated and is mounted on the rim.
Clincher rims allow tires to stay attached firmly, so these rims are known to be quite safe. Many clincher wheels need a tube inside the tires to perform safely and properly. You may need to buy these tubes separately. If you do have to, make sure that these tubes are made from high-quality material and have a good build. However, the most recent clincher wheelsets do not require these tubes. So, if your mind is set on buying a clincher wheelset, make sure the model is recent.
Tubular Wheels
Tubular rims have a cupped foundation on the surface covered in wax. The rim surface is glued to the metals parts of the rim. The tire is glued onto this sticky surface. Notably, the tires have the tube inside, instead of the rim. They are sometimes known as "sew ups" because the tire is closed around the inner tube by sewing the sides together so the tube is completely inside the tire.
The advantage of this design is that it makes the tires less vulnerable to puncturing or flatting. With clincher tires, the tube can get crushed between the rim and the tire. This doesn't happen with tubular wheels. As a result, many riders claim that tubular wheels are smoother than clincher wheels. Tubular tires may also lower rolling resistance as it is more lightweight in design. Tubular rim wheelsets can generally be extremely lightweight much more so than clincher wheels.
Tubeless Wheels
As you may have suspected, tubeless wheels do not have inner tubes. The rim is specially designed in a way for the tire to lock onto it with an airtight seal. Tubeless wheels have tires installed with sealant which also protects it from mini punctures caused by debris. Tubeless tires are a rather recent invention and everyone is still getting used to it.
Clincher vs. Tubular vs. Tubeless
Each of these rim types has their advantages and disadvantages. Clincher wheels are common, easy to install and are generally considered to be safe. Clincher wheelsets also deliver superior aerodynamic performance compared to other types. Thanks to the ubiquity of these rims, you can buy any type of wheel clincher. Advanced cyclists can customize performance on a clincher set. The downsides are that clincher wheels are vulnerable to flatting and punctures, clincher rims can be a bit weighty and buying the inner tube can be expensive.
The pros of tubular wheels are that they are lightweight and are less prone to flatting. These rims can continue to support tires even if there's a flat tire. The cons are that tubular wheels are generally more expensive, and aerodynamic performance can suffer. Also, it takes time to glue to tires to the rim, which is also a bit of a messy process. These tires are also difficult or impossible to repair if there are problems.
Tubeless tires have improved rolling resistance. Also, the tires are pretty much flat proof. The lack of inner tube means that the tire pressure is also lower. These tires, like clinchers, are good for aerodynamic performance and for training purposes. However, these tires can be expensive and you may not get a wide selection of tire choices. Tires for tubeless rims are heavier than for clinchers. Repairs and replacements can be difficult.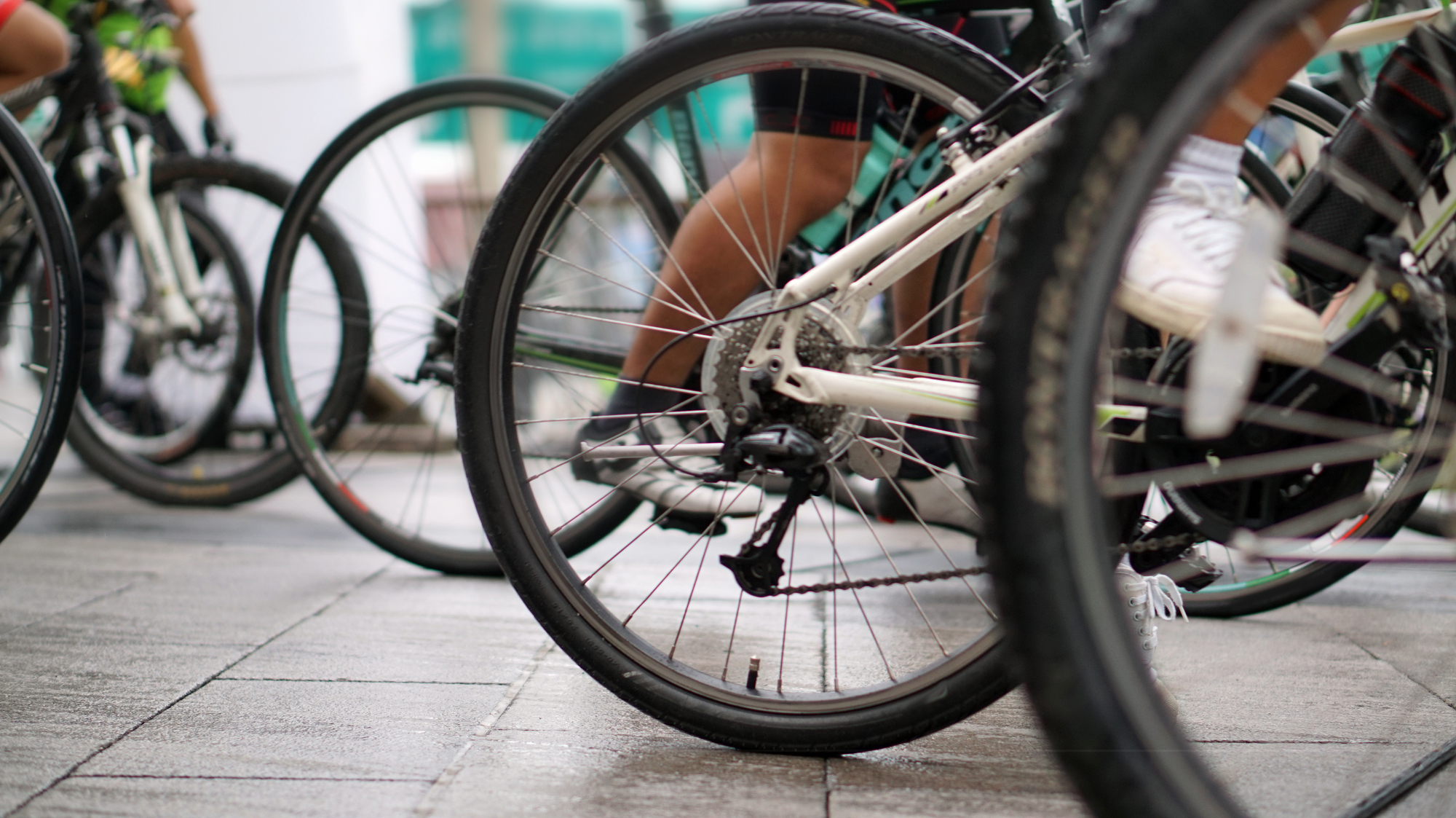 Do you really need to buy a pair of carbon wheels?
Road bike wheels are made from two types of material: carbon and alloy. Carbon wheelsets tend to be more popular and more expensive. Carbon is the material preferred by professional racers. You will not see alloy wheels on any of the recent Tour de France races. Before you buy into the hype, however, you may want to think about whether you really need a carbon wheelset.
Carbon wheels have been upgraded in recent years, so now they perform with fewer errors and braking performance is better than ever. The biggest advantage of carbon wheels are aerodynamic performance. Carbon provides a very significant edge for aero riding over aluminum, mostly because these wheels reduce drag. So, carbon is the ideal choice for racing. Carbon also performs much better than aluminum at higher speeds.
Carbon wheels are also known to be lightweight. Deep section aluminum rims are very heavy, unlike the carbon ones. Carbon wheels combined with tubular rims are particularly lightweight and are the most preferred for aero and racing performance. Carbon vs. aluminum stiffness to weight ratio is also better for carbon. Plus, carbon wheels simply look better than the alloy ones. These wheels are quite sleek and stylish.
But carbon wheels are not without their downsides. Mainly, braking can be notoriously bad. Early carbon wheels could not brake properly at all. Though braking power has been improved, carbon wheels still fall behind alloy when it comes to stopping ability. Aluminum is simply better at handling braking heat unlike carbon, so alloy wheels provide the best stoppage power.
While carbon tubular wheels are lightweight, carbon clinchers are about the same weight as alloy ones, and in some cases can even be heavier. So, don't think that carbon wheels are generally lightweight than alloy, because they are not. Also, take the aerodynamic performance claims manufacturers make with a grain of salt. Real world aero performance of these wheels may differ from marketing claims.
Carbon wheels also don't bend, unlike alloy. That's a downer for durability. Carbon wheels are more vulnerable to impact damage or damage from sharp objects. Also, carbon wheels can be very expensive.
If you are looking for a lightweight and affordable set of road bike wheels, carbon may not be for you. Consider the pros and cons mentioned above, and choose the material that best suits your needs and budget.
So carbon wheels are faster. But how fast?
It will depend on the brand of the wheelset you buy. Generally speaking, carbon wheels are significantly faster than aluminum ones. Carbon wheels are stiffer than alloy ones, so a powerful rider can really sprint cutting through the wind. Carbon wheels are more responsive in this manner than alloy ones. Also, carbon offers smoother rides than standard aluminum wheels.
Carbon is good for gaining speed and maintaining control at high speeds. But all this will depend on the other specs of the wheelset as well. The frame design, tire size, and wind conditions when riding can affect how fast carbon wheels can go. You will need to decide after taking all the specs into consideration.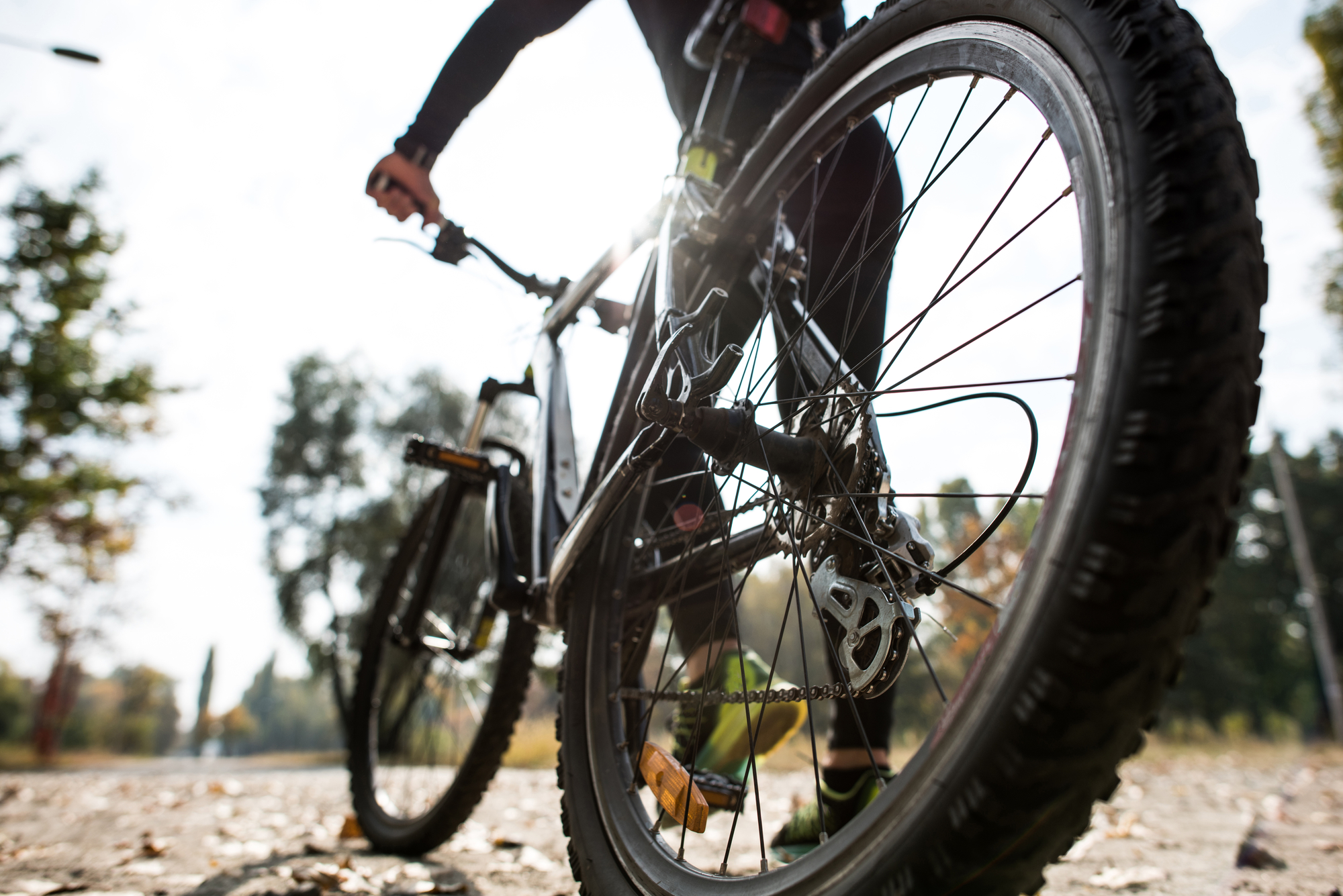 I love to ride on the mountains — what kind of wheels should I pick?
You will need different types of wheelsets for mountain bike riding than road racing. For mountain bikes, the size of the wheel matters a lot. The wheels you choose should be able to fit well on to the bike. Mountain bikes usually have wheels in 16, 27.5 or 29 inches. The rim width and axle fittings may vary in size as well.
The most common issue many mountain bikers face is whether to buy a tubeless wheelset or not. Tubeless wheels are less prone to flatting, which makes them particularly appealing to mountain bikers. Tubeless wheels also roll at a lower pressure which improves comfort and traction. However, there can be drawbacks too. Therefore, it's recommended to buy a wheelset with the option to have an inner tube or not. Then you can try riding both with a tube or tube free and choose the way that works best for you.
Also, consider buying a wheelset with a wider rim for your mountain bike. Wider rims improve tire stability, especially if the inflation pressure is low. Wide rims also provide more air volume and footprint size, both of which improves traction. Wide rims can add weight to the wheels, so be careful when choosing.
Also, it's advantageous for mountain bike wheels to have quick engaging hubs. Lower rotation numbers are also good as less pedaling will be required to create forward motion. As you will be riding uphill often, a lighter set of wheels can reduce strain and make climbing easier. It's best for mountain bikers to buy lightweight alloy wheels with great braking power than lightweight carbon wheels with problematic stopping power.
Don't waste your money! Which wheelsets are the best considering the price?
Here are some of the top wheelsets that deliver the best performance for the price:
Shimano RS-330
This is one of the best alloy/carbon wheelsets. It's commonly preferred by pro riders. These wheels are notable for having either low profile and lightweight rims or deep carbon rims optimized for aerodynamic performance. Shimano RS-330 alloy wheels are the purest aluminum the brand offers. If you are looking for top aero performance plus weightlessness, this model will be a good choice. Shimano RS-330 wheels are suitable for riding on most types of terrain, including dirt road, gravel road and mountain tracks. Thanks to 300mm rim profiles, you get an advanced aero advantage. The wheels have extra large alloy nipples to equalize the spoke tension. Thanks to differentiated spoke design, this wheelset has good stiffness. Overall weight of the wheels is quite heavy, but they are definitely best performance wise.
Campagnolo Eurus
Campagnolo Eurus wheels deliver great value for the price. These wheels are made from alloy and are stiff and lightweight. Eurus wheels are highly recommended for mountain bikes. These wheels can handle uphill riding quite well and can handle sprints as well. More importantly, these wheels are the best for taking hairpin turns on mountain tracks. Overall weights of these wheels do not exceed 1,500 grams so they are genuinely lightweight as well. This is a clincher set of wheels that does not require any rim tape.
Shimano WH
WH wheels are made for racers. If you are looking for a durable set of wheels that will last years, then invest in Shimano's WH wheelset. You will not regret the money you pay for years afterwards. These wheels are amazingly designed for both racing and training. The wheels are quite sturdy and do not require much assembly right out of the box. The alloy wheels have wide flanges that improve stiffness and balance much better compared to similar wheelsets. The rims are ready for tubeless tires if you prefer. Interestingly, these wheels have brake surfaces that facilitate progressive stopping so they are truly ideal for racers.
Campagnolo Shamal
Campagnolo's Shamal wheels are one of the most popular aluminum wheelsets ever. This is a classic model notable for wheels with wider rims that facilitate wider tires. The latest models of the design come with rims to support 25 to 28mm tires. Wide rims are advantageous because they reduce rolling resistance and drastically improve rider comfort. Wider rim profiles are also good for gaining an aerodynamic advantage. These wheels are filled with features that definitely justify the price.
Shimano RS11
These wheels are known for being durable and strong. Designed for training, RS11 wheels are relatively affordable and can be used during the winter season as well. These aluminum wheels are best suited for road bikes and also for gaining an aero advantage. The wheels have stainless steel straight pull bladed spokes to improve rigidity. Power transmission between wheels is also smoother thanks to this design choice. Friction is lowered too. This is one of the most cost-effective road bike wheelsets you can buy.