This New Year, it's probably time to upgrade the factory wheelset on your bike. Just about any wheelset will offer huge perks over the existing aging wheels on your bike. You can improve performance and durability of your bike with a new wheelset. If you are a cyclist short on cash, don't worry, this year has seen a number of budget wheelsets that deliver. Here is a list of the best road bike wheels for budget riders in 2017:
1. Pro Lite Bracciano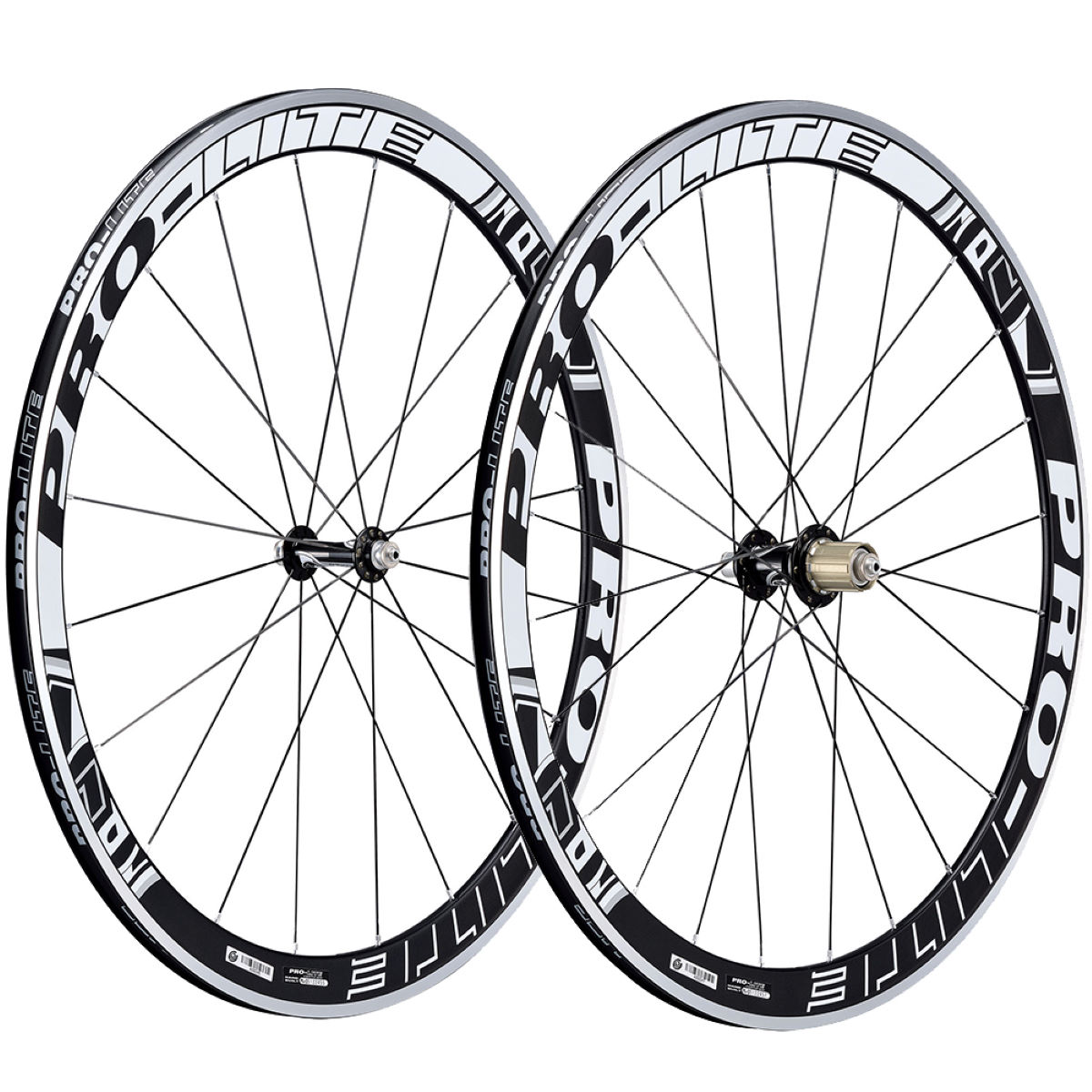 Pro Lite's Bracciano lines of wheels have both alloy and carbon offerings. As expected of Pro Lite, many features are hand designed as not to overlook even the tiniest detail. Both alloy and carbon wheels are in the budget range. So you get great value for the products overall. These wheels are all lightweight and highly responsive. Accelerating, even uphill, is no issue. So, Bracciano wheels are best suited for mountain riders and riders who often encounter slopes. The well-built wheels are hardy, so you can expect them to suffer abuse for years and not break down. 9/10. Prices between $374 and $575.
2. Zipp 404
Zipp 404 wheels are the ultimate aerodynamic wheels you can buy this year. These wheels are keenly designed to accelerate to top speeds on flat terrain. Don't be surprised to see Zipp 404 wheels on pro bikes. You can practically use these wheels to convert your bike into a mighty racer. The design has been widely praised as superb by many professional reviewers. The ability of these wheels to perform against crosswind is well noted. Beginners may require some time to get used to these classic wheels. But once you do, nothing will beat you on the aerodynamic field. 9/10. Prices between $499 and $3,100.
3. Fulcrum Racing Zero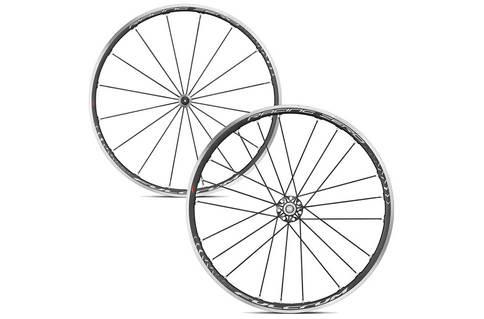 Fulcrum's Racing Zero wheels are one of the best sets available right now for race bikes. The prices vary for the wheel titles under this brand, and some, like the C17, can be purchased relatively cheap. In any case, these wheels are worth every penny you pay. Racing Zero wheels are incredibly light and are designed with aero spokes to offer the maximum performance to reach top speeds. Thanks to added rim depth, accelerating and maintaining speeds are very easy as well. The wheels also adapt well to different terrain. Overall, you can increase a race bike's performance significantly with these wheels. 9/10. Prices between $596 and $2,023.
4. Shimano Ultegra 6800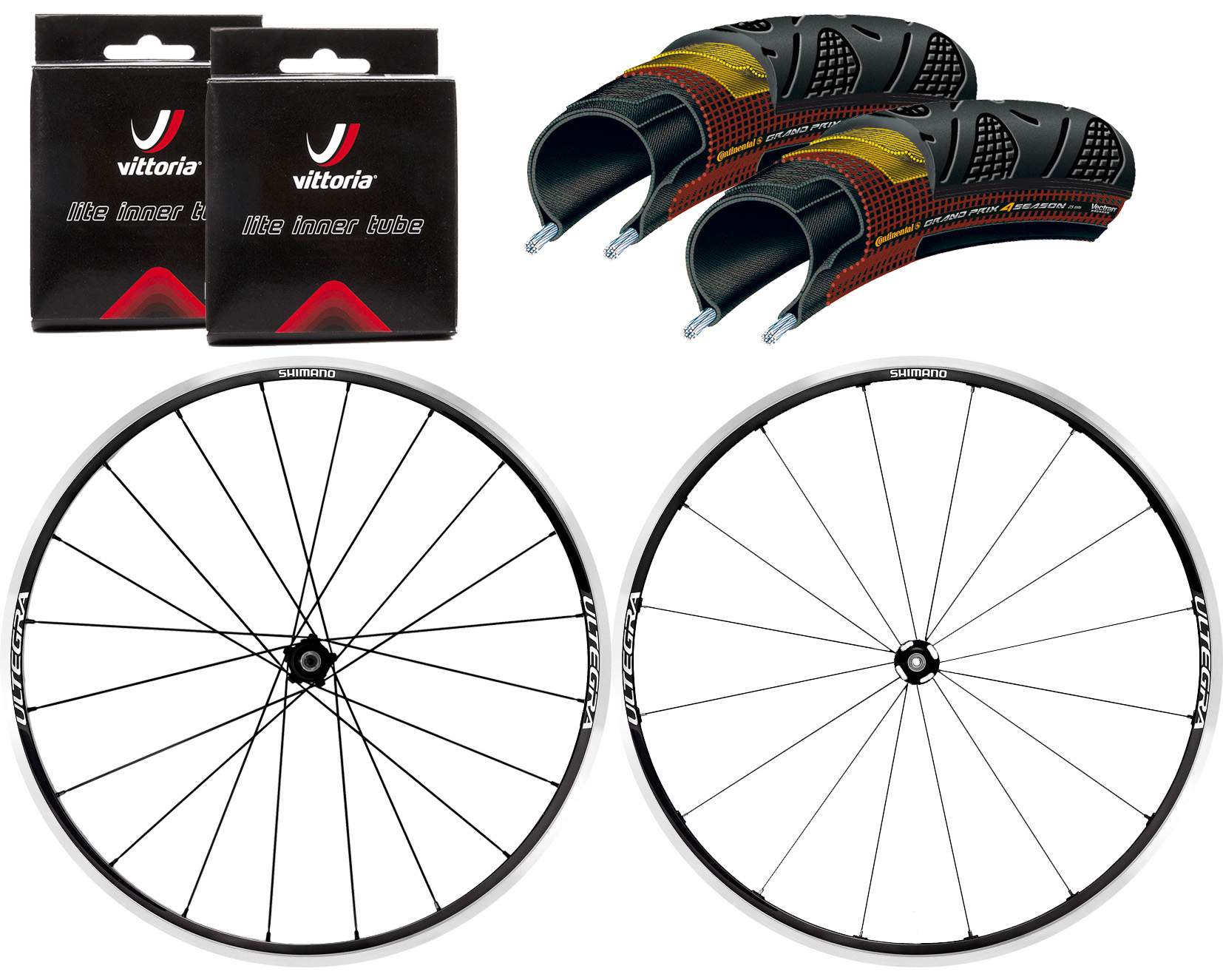 Shimano has always been a great brand that cyclists can rely on. The Ultegra 6800 is all about the details. This lightweight wheelset sports a freehub body and is incredibly durable. Some racers may be disappointed by a little bit of extra weight, but the specs are still worth considering. These wheels are incredibly stiff and highly responsive. They also come race ready. The braking capability is quite impressive as well. The Ultegra 6800 wheels are recommended for professionals, but trainees can try them as well. 8/10. Prices range from $296 to $437.
5. Campagnolo Scirocco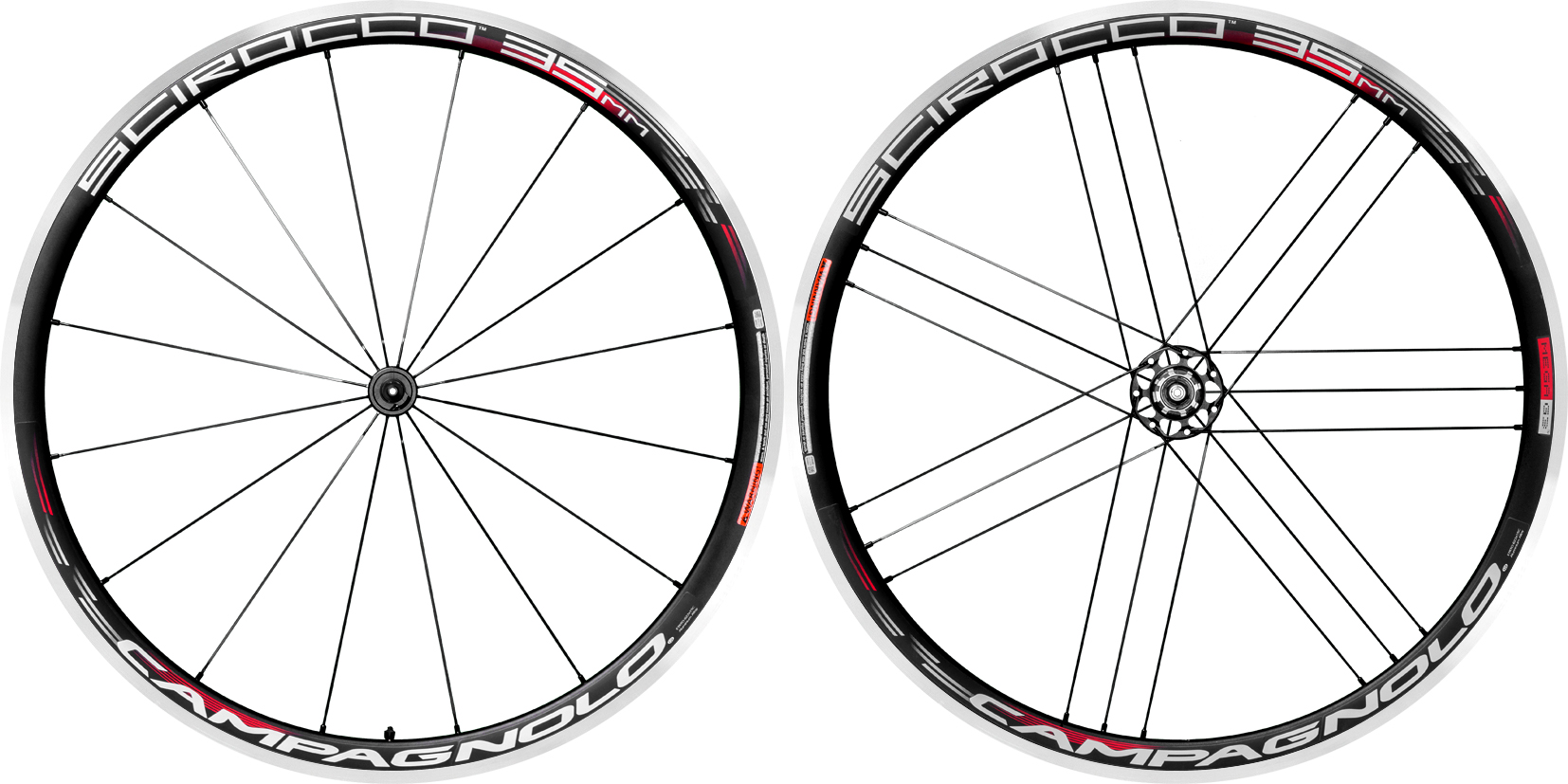 Campagnolo is known for making expensive wheelsets. The Scirocco wheels are surprisingly affordable as they are shockingly lightweight. This alloy wheelset uses special aluminum pins on hubs that keep the overall weight down. The wheels have stainless steel aero spokes and an anti-rotation system to increase aero performance as well. More importantly, these wheels pick up speed real fast. Acceleration is quick and pain-free. The wheelset can transfer power smoothly thanks to its unique design, which delivers excellent performance perks to the rider. These wheels are great for training and also for long cycling trips. You can expect great value for your money in terms of durability as well. 8/10. Prices between $221 and $575.
6. Fulcrum Racing Quattro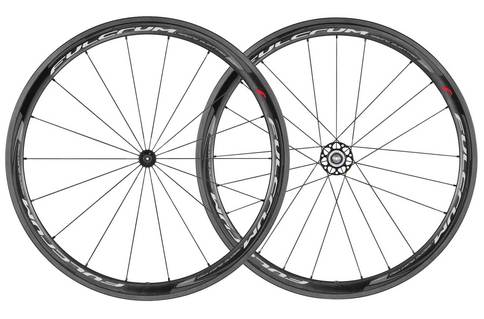 Fulcrum Racing Quattro may not be one of the bestselling wheelsets in the world, but they deliver truly top-notch performance that deserves recognition. The wheelset is very affordable and comes with decent specs that casual cyclists will appreciate. This wheelset is not exactly lightweight, but it's not too heavy either for picking up speed. What's really outstanding about the Quattro wheelset is its stiffness. The design with a deep rim makes these wheels stiffer than most wheels you find on the market. These wheels are great for downhill riding as a result. 8/10. Prices between $311 and $2,035.
7. Mavic Cosmic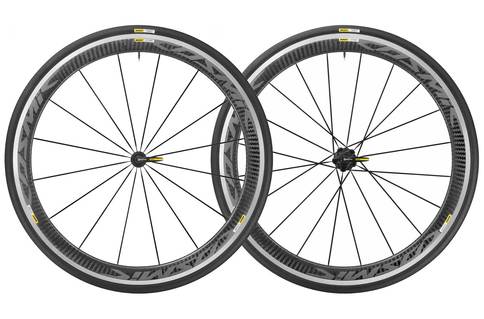 Mavic Cosmic is one of the best-designed aero wheels out there. It's known for delivering consistent performance. You can expect these wheels to be lightweight and stiff as well. Some brands under the Cosmic title, such as Pro and Carbon SL, are incredibly lightweight. Cosmic wheels overall offer faster speeds and quicker acceleration rates. It is definitely as expected of a top-notch aero wheelset. Riding is very smooth, and there's little to no drag on any terrain. The wheels are great for racing against the crosswind. The wheels are also highly resilient and can withstand most wear and tear. 8/10. Prices between $279 and $2,200.
8. Shimano C35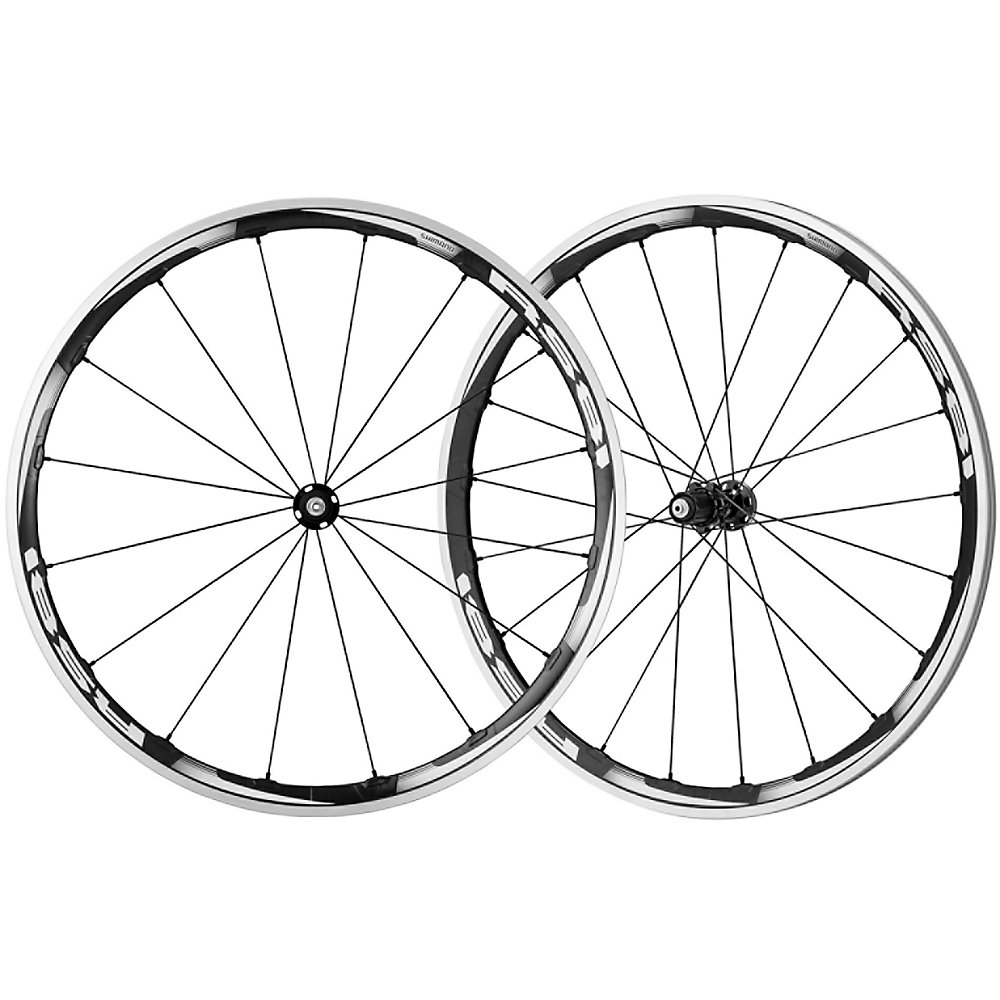 Shimano C35 is a Dura Ace model wheelset. These wheels are defined by their bigger than average rims and a balanced spokes ratio. The result is that cyclists get a wheelset they can particularly rely on. The design of these wheels favors aerodynamic performance. The rotational weight on wheels is less that what's normal for many bikes. So you can expect a truly superior aerodynamic performance. These wheels can accelerate quickly than most as well. The wheels have improved torsional strength and lateral rigidity thanks to super wife flanges. The laminate carbon body is handmade. Considering the price range, it's practically a steal. 8/10. Prices between $262 and $2,919.
9. Novatec Jetfly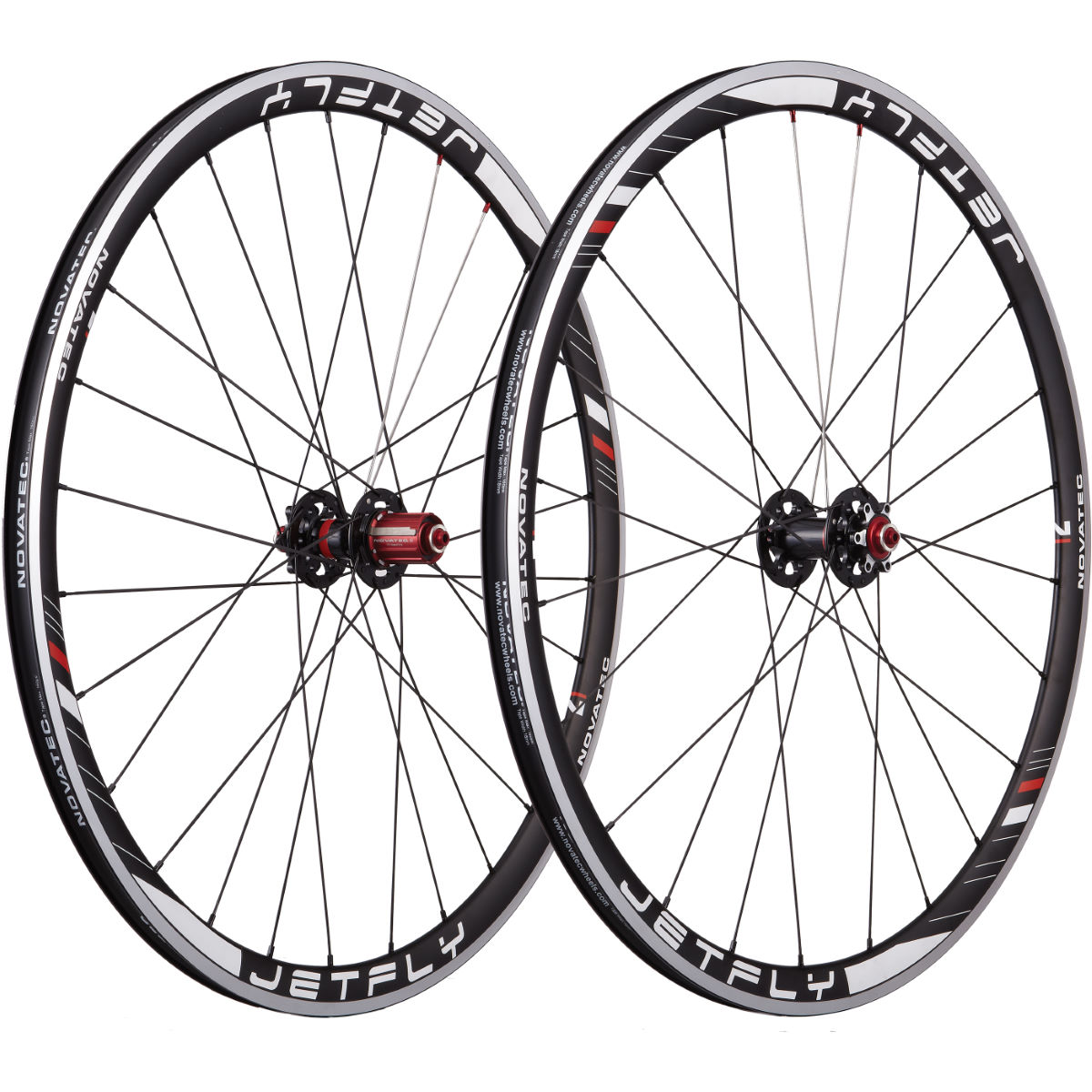 This is a highly cost-effective and lightweight wheelset best suited for track cyclists. The wheels sport all the defining features and attention to detail the Novatec brand is known for. Some wheels are priced mid-ranged, not budget, but are still worth the value. You can expect the Jetfly wheels to weigh under 1,500g. So if you are looking for something lightweight, then these wheels will service you well. The wheels also have partial aero capabilities. You can accelerate easily without a hassle. The wheel design is rigid, which results in improved responsiveness. The front wheel is very flexible so controlling the ride is made easier. 8/10. Prices between $353 and $441.
10. Token C55A
Token C55A aero wheels don't have the rep like Zipp, but these wheels are some of the best in the market for aero performance. Plus, they are highly affordable. Shockingly enough, these wheels are quite heavy for aero wheels. However, the extra weight is there to give the rider an advantage in a crosswind and bad weather. These wheels make it possible to keep the bike going straight even in the worst wind conditions. The rims are also specially shaped to conquer windy terrain. As expected, the specs are paired with wonderful braking capacity. 8/10. Prices between $500 and $759.
11. Shimano RS81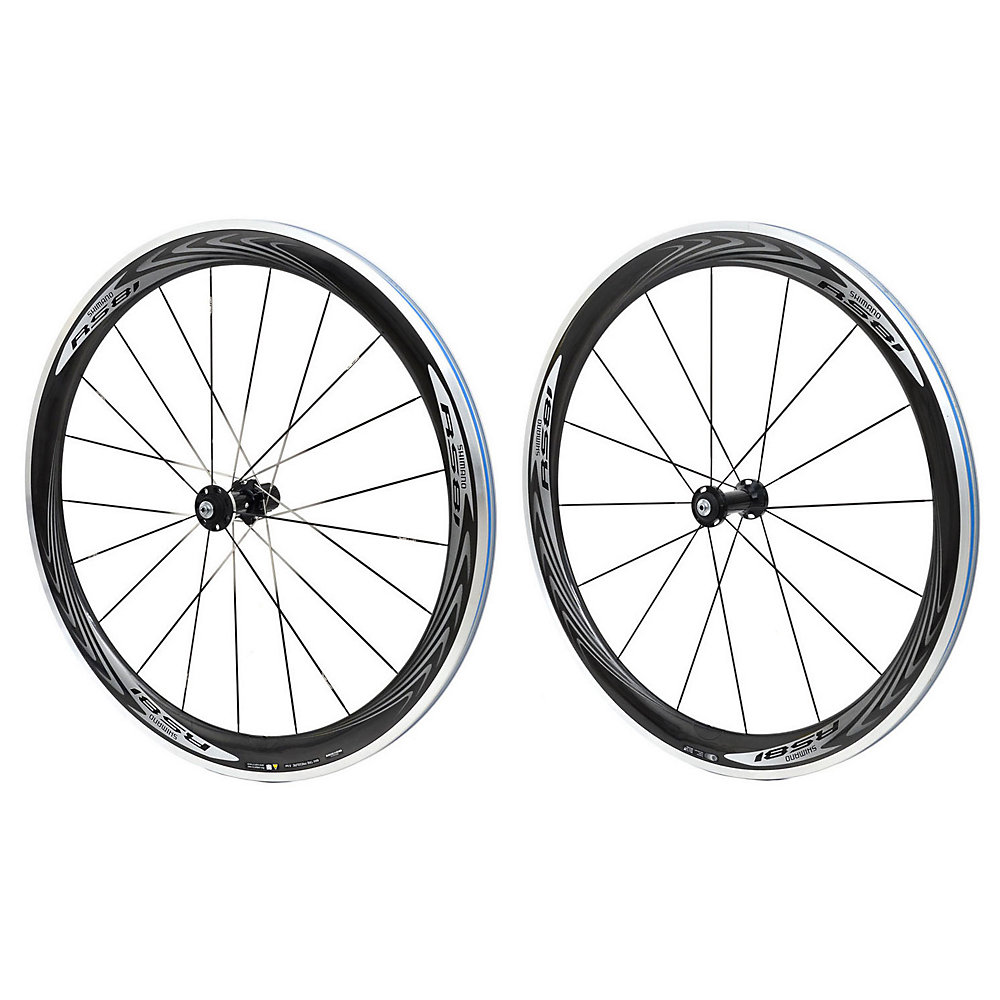 Shimano RS81 is a highly versatile set of wheels ready for racing. These wheels are best suited for cyclocross bikes, though commuter bikes can also benefit. You can expect high levels of comfort with RS81 wheels. By no means are these wheels lightweight, but they are designed well for gathering speed and maintaining riding momentum. You can use these wheels to safely ride at top speeds. RS81 boasts quality just like the Ultegra line of wheels by Shimano. There's a high level of stability and durability. This is a great wheelset to rely on during long rides. 8/10. Prices between $429 and $775.
12. Mavic Cxr Ultimate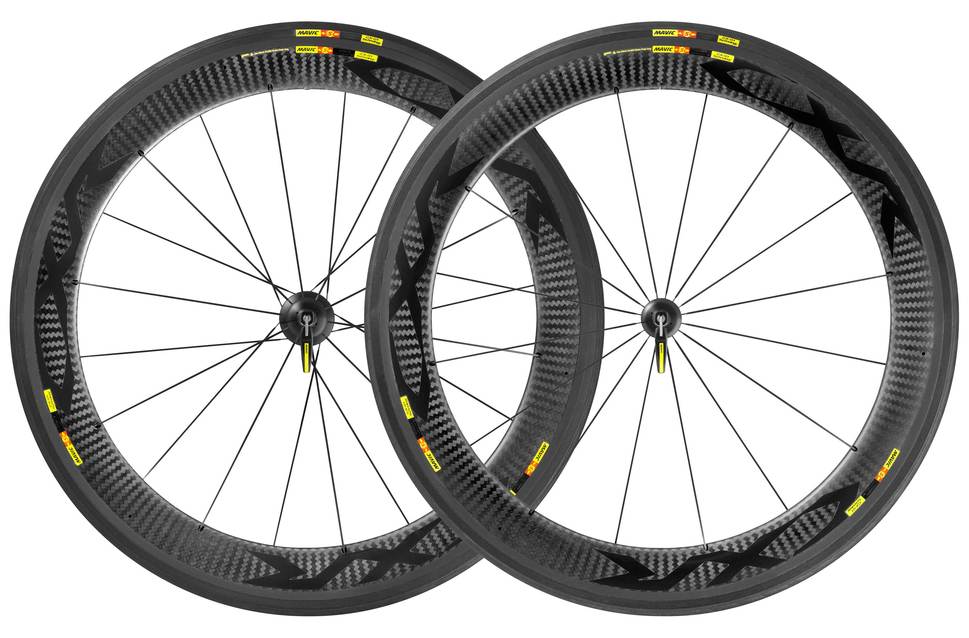 There's no glossing over the fact that Mavic's Cxr Ultimate wheelset weighs over 1,800 grams. It weighs even more with the tires. But the weight can be advantageous to certain riders who prefer a particular form of aerodynamic style. The weighty wheelset is not supported by lightweight rims. The wheels are designed according to the Blade system to reduce aerodynamic drag, so you can enjoy a superior aero performance even with the extra weight. This wheelset may not be for everyone, but it is undoubtedly one of the best quality set of wheels you can buy this year. 8/10. Prices between $45 and $1,665.
13. Vision Team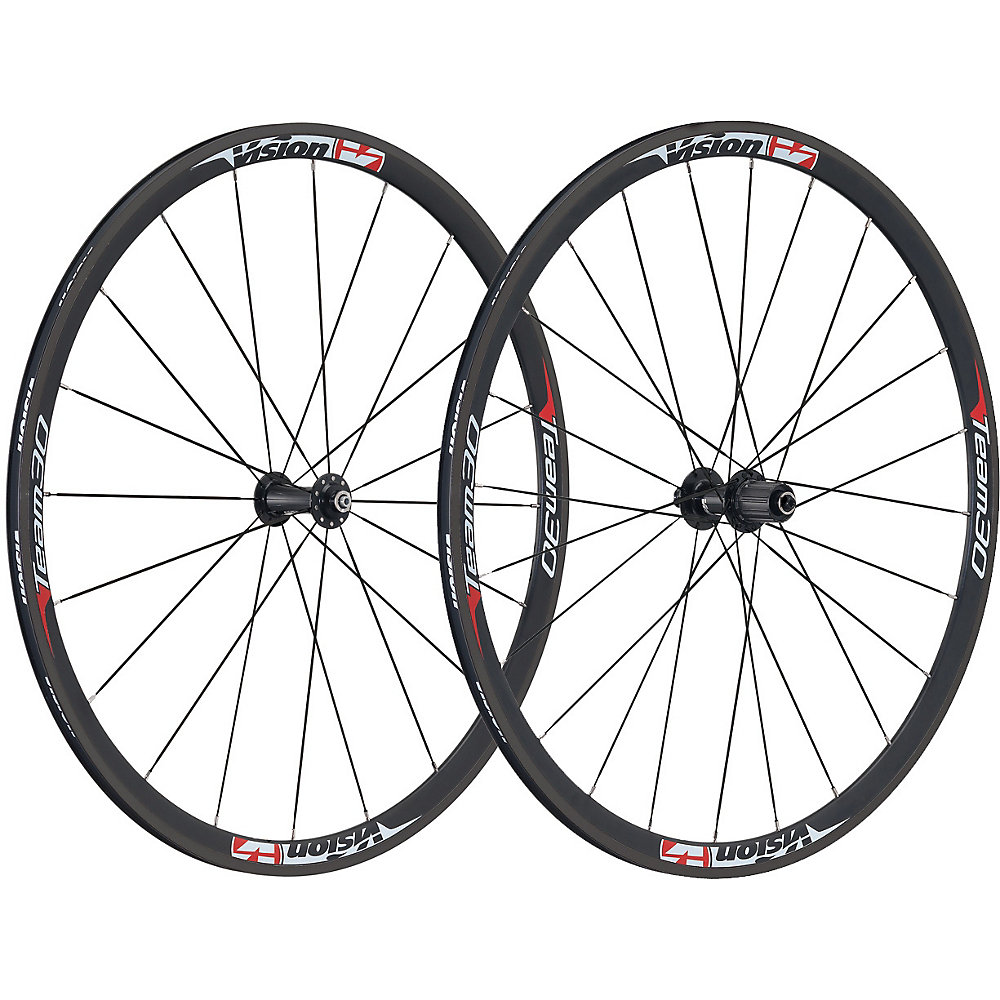 Vision's innovative Team wheelsets are astoundingly affordable and perform like a high-end product. Some riders disregard Team wheels because of the weight. The average Team wheelset can weigh over 1,800 grams. However, these wheels are very well built. As for the weight, it does not actually hinder speeding. Accelerating might lag a bit but it's not hard to reach top speeds. The advantage of this wheelset is that you can race even when the wind conditions are bad. Some lightweight wheelsets are hard to control in a tough crosswind. That issue doesn't exist with Vision Team wheels. 8/10. Prices between $165 and $348.
14. Shimano WH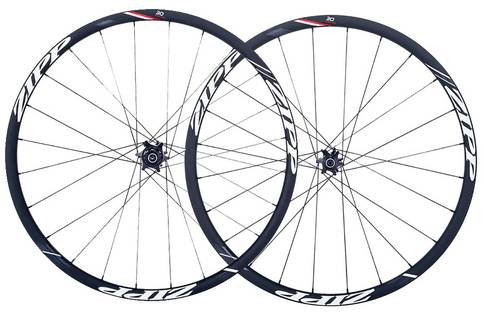 The WH wheelsets by Shimano are quite ideal for racers. These wheels offer an excellent aerodynamic advantage and boast resilient profiles. WH wheels uniquely have deeper than average rims. So power is evenly distributed among the spokes, which makes it easier to maintain top speeds. You can enjoy solid versatility, sturdiness, and endurance as well. You can expect high levels of durability out of these too. Plus, these wheels are known to be very easy to maintain. 8/10. Prices between $107 and $1,499.
15. Miche Excite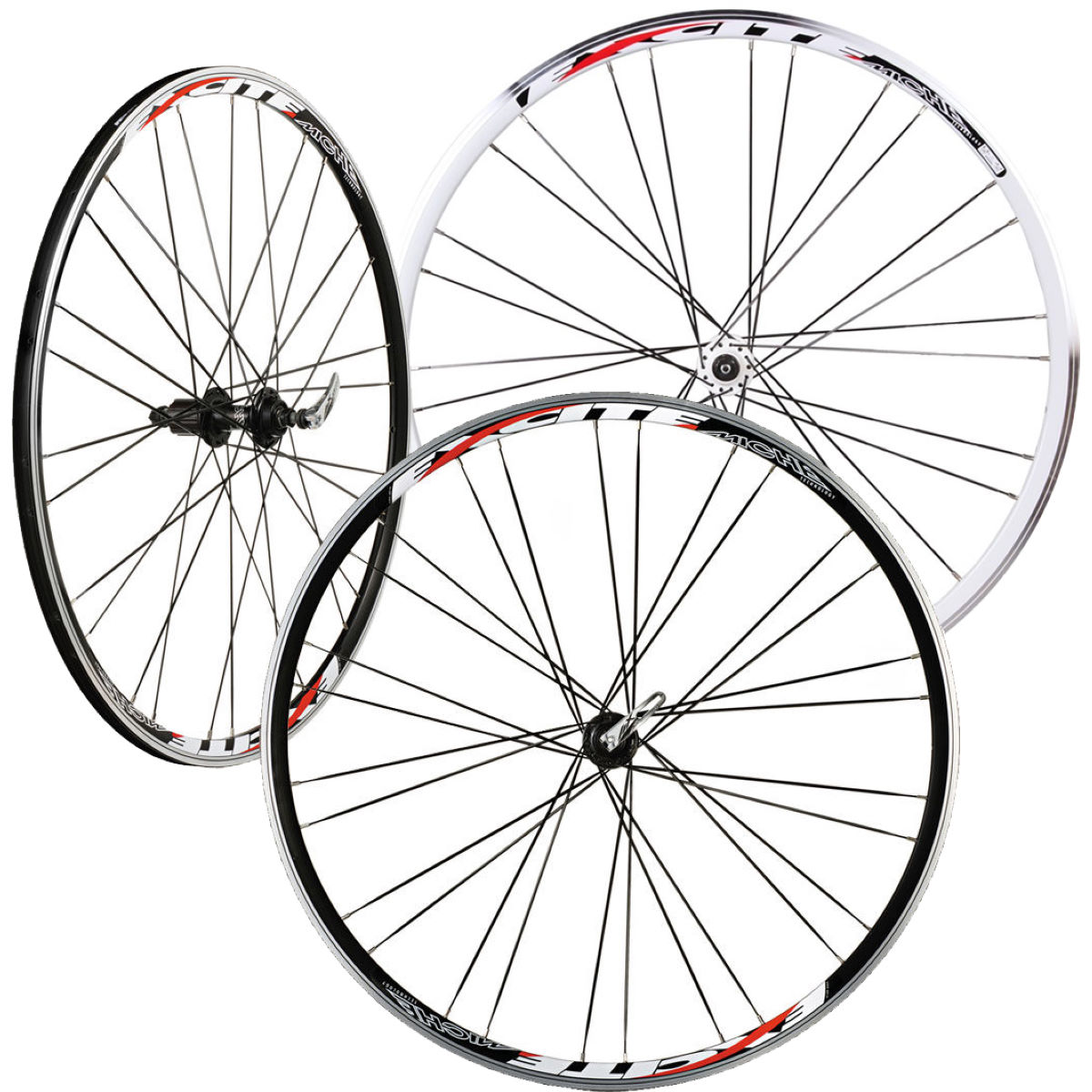 Miche Excite are some of the cheapest wheels you can buy this year. Cheap, however, does not mean low quality. The Excite wheels are best suited for the average or casual cyclist. These don't promise anything fancy but are still a great upgrade over the stock set of wheels that come with bikes. These wheels will guarantee a very comfortable ride, even though you might not reach super top speeds. It's great for commuter bikes and for road trip bikes. 7/10. Prices between $81 and $128.
16. Campagnolo Vento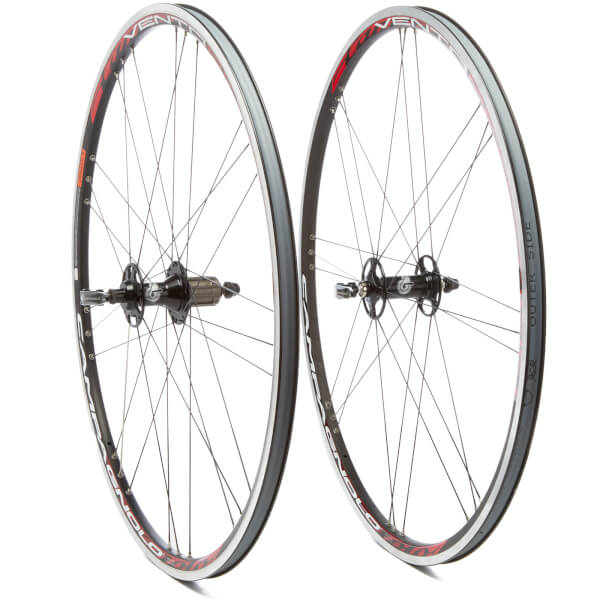 The Vento wheels are some of the most affordable Campagnolo wheels you can buy in 2017. As with other wheels offered by the brand, Vento wheelsets are very light. They also come packed with plenty of pro-aero features. There is no drag with these wheels, similar to higher priced Campag wheels. Vento wheelsets are well balanced and there is a good amount of rigidity to support the frame. Also, the braking system is really superior. The downside is, though, Vento wheels are not as durable or resilient as the other Campag wheels. 7/10. Prices between $178 and $429.
17. Mavic Aksium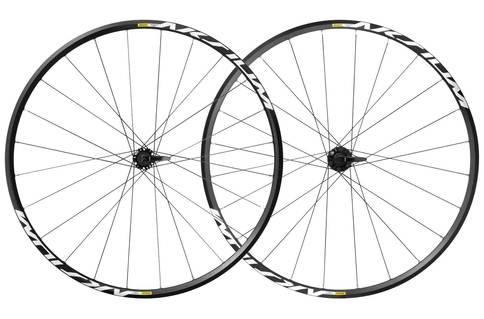 Mavic's Aksium is a classic wheelset upgrade that practically every cyclist has gone through in their career. These wheels are well known for balance and responsiveness on the gravelly terrain. The lightweight wheelset supports light tires, so you can enjoy a speedy ride on almost any track. The wheelset also sports wider than average rims to support wider tires. You can definitely rely on these French engineered wheels on rather rough tracks. 7/10. Prices between $109 and $311.
18. Pro Lite Garda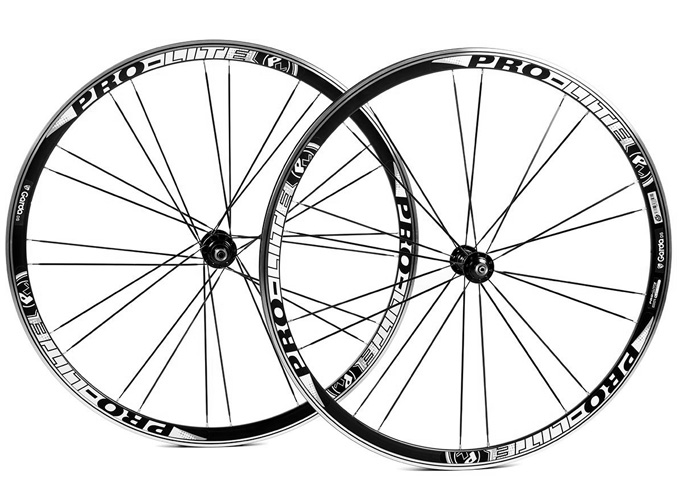 These highly affordable wheels are a great upgrade over stock wheels on commuter and racing bikes. These wheels emphasize comfort when riding. Garda wheels can lower the rolling resistance a bike has to face on the road. These wheels are not light, but that's not an issue for commuting and casual cycling. The wheels are also highly reactive as they allow bikes to pick up speed almost instantly. 7/10. Prices between $137 and $172.
19. Campagnolo Neutron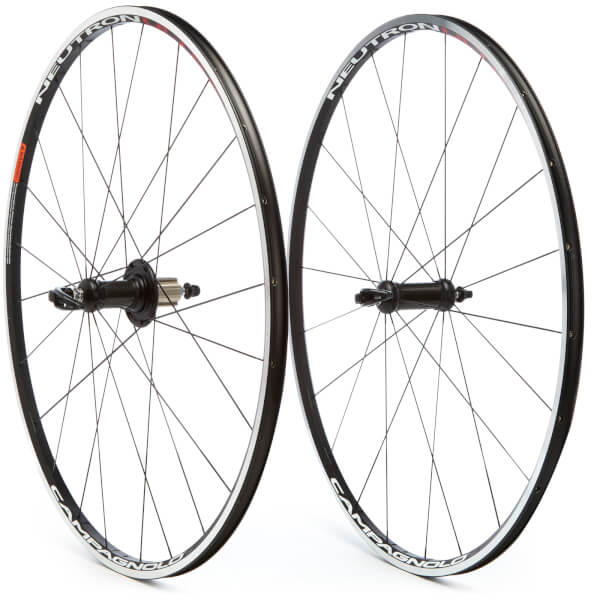 Both pros and beginners can love this alloy wheelset. Neutron also has highly wallet-friendly offerings for cash-strapped cyclists. Neutron wheels are lightweight despite the low price tag. The design favors lateral rigidity based on the finite method. So you can enjoy a rather reliable set of wheels suitable for everyday cycling as well as some racing. 7/10. Prices between $150 and $1,060.
20. Fulcrum Racing 7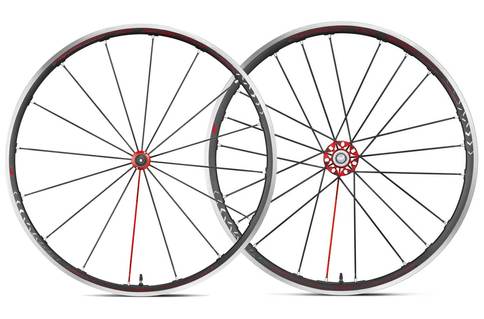 This wheelset is quite popular among budget racers. The newest Racing 7 models available this year are more lightweight than older versions. The design has also been improved to offer better performance on long tracks and uphill roads. They sport wide rims too. Overall, these wheels are great for casual cyclists who want a solid racing upgrade over stock wheels. 6/10. Prices between $150 and $162.
Which one of the above wheelsets do you hope to buy this year?
Also Read: