Christmas is fast approaching and you know what that actually means? Gift shopping! It is both a stressful and exhilarating experience. Whenever Christmas rolls around every year, we run to stores to get the perfect gifts for our loved ones, including cyclists!
Since you want to get the perfect gift for the cyclists in your life, you might be wondering what really fascinates them. Cyclists tend to buy everything that makes their adventures swifter and comfier, which means every bit of new tech here and there. Since it can be very difficult to buy gifts for cyclists, we have compiled this guide for you, here we have included some amazing gift ideas. In this guide, you will find really good options that cyclists will love and use all-year-around!
If you are not a cyclist but are shopping for a cyclist, you might think that this is the most difficult task to accomplish. We at ICEBike totally understand you, which is why this guide has been created just for you! You might think that there are a lot of unwritten and obscure rules of what you can and can't buy a cyclist, but in reality, it is nothing like that!
We promise you that with these gifts, you will put a big fat smile on the face of your favorite cyclist and they will use those items for the rest of the year. There is no chance that any of these items will just retire to the back of the cupboard by New Year.
Note: In this guide, you'll find a range of gifts that are not only useful and practical, but also affordable. We've carefully selected items that will make the life of a cyclist easier and more enjoyable, without breaking the bank. Our list includes everything from handy tools to essential accessories, and even a few fun items for the cycling enthusiast. Whether you're shopping for a beginner or a seasoned pro, we've got something for everyone. So if you want to show your support for a loved one's cycling passion, or just surprise them with a thoughtful gift, this guide has you covered.
Christmas Deals 2022: Active In The United States
Here are some of the amazing Christmas deals being offered right now in the United States. You can research and explore your options however you please because these deals will be active for a while. Enjoy!
Christmas Gifts For Cyclists
Here is our guide for some of the best Christmas Gifts Ideas for cyclists, we hope that you enjoy going through them!
Books and Magazines
Books and magazines can be amazing gifts for cyclists, these often contain experiences of legendary cyclists. We have selected some influential and exciting books and magazines that you can choose from!
1. 'A Race for Madmen', Chris Sidwells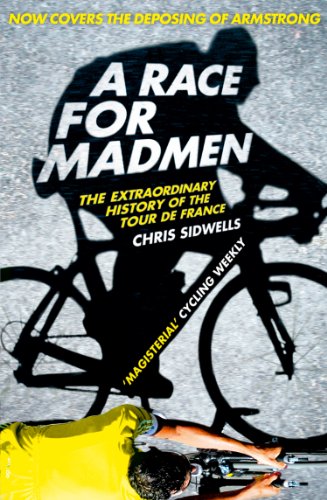 For cyclists, there cannot be a more important event than the Tour De France. This is where hundreds of racers clash, show herculean strength, and make a name for themselves. It is surely one of the most grueling races of the year and every cyclist wants to experience it at least once in their lives. "A Race For Madmen" By Chris Sidwells can be a really thoughtful gift as it includes tales from historic Tour De France races. What can be a better inspiration than this?
---
2. The Rough Stuff Fellowship Archive Book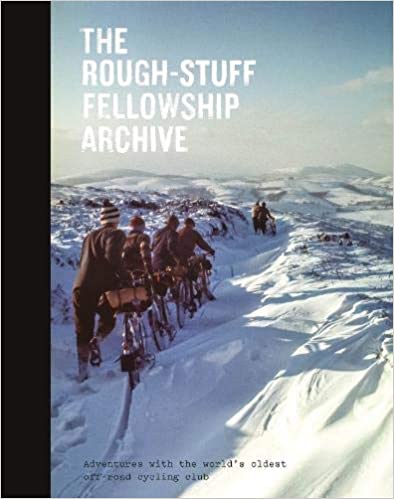 Remember the Good Old Days? When the world's oldest off-road cycling club started? Many cyclists don't know about this and those that do only wish to experience that. If your better half or your loved one is a cyclist that is craving that sort of adventure then you should really get them the Rough Stuff Fellowship Archive Book!
This archive book contains amazing images that are split into different seasons, the presentation is quite humorous too. It will make you think about what a bike can really do once it comes into contact with an experienced rider.
---
3. 100 Greatest Cycling Climbs, Simon Warren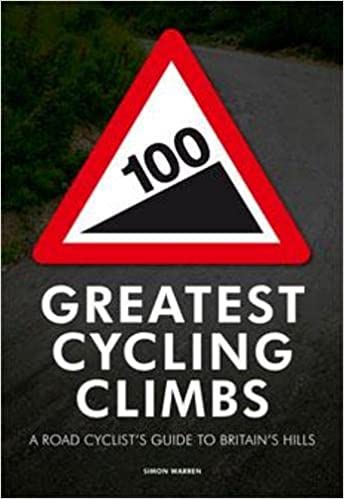 Cycling is perhaps the biggest booming sport of Britain and rightfully so. Road bikes over there have seen a new lease of life, as riders have inhibited them into their daily lives. While some are just getting started, many are climbing hills with their trusty iron steeds for the perfect adventure!
If you have someone like that in your life then it would be a great idea to gift them the "100 Greatest Cycling Climbs" By Simon Warren. This is a pocket guide that contains all the hardest hills in the UK, they can prove to be very inspiring for cyclists. This could be the perfect gift for cyclists looking for the right kind of challenge.
---
Fun Items and Functional Tech
Christmas just cannot be complete without fun and tech items, especially for cyclists. From lights to chamois butter, we have selected quite the necessary items for cyclists.
1. Cateye Orb Bar End Lights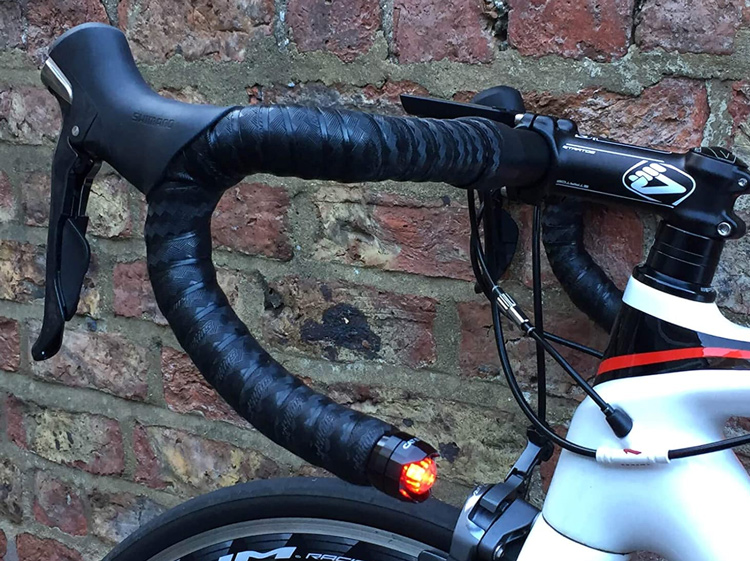 Price: MSRP $23.95
Cycling is great but cycling at night is even better sometimes! If you plan on giving your loved ones a sense of adventure at night then gift them the Cateye Orb Bar End Lights, with these their night adventures will be well-illuminated!
These are battery-powered lights that actually replace the handlebar end plugs to serve as extra lights, how fun is that? This improves road safety and provides a trusty source of light.
---
2. Primal Flamingo Socks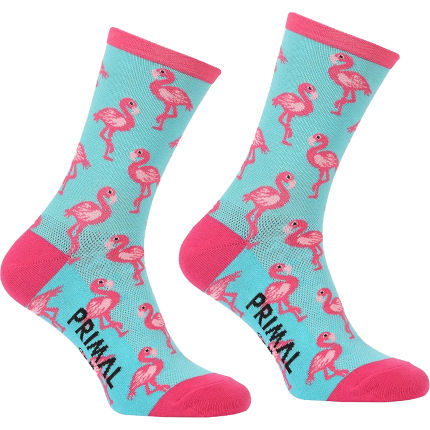 Price: MSRP $14.70
A pair of socks might seem like an okayish gift for us, but they are really important for cyclists. They are enough to keep the cyclists warm and cozy during extremely cold rides and also show a spark of personality. This pair of Flamingo Socks from Primal can be a great gift for him or her. It is also available in a wide range of patterns so you have some options to go through.
For the money, they provide the bang for the buck. Do try them out!
---
3. Paceline Chamois Butt'r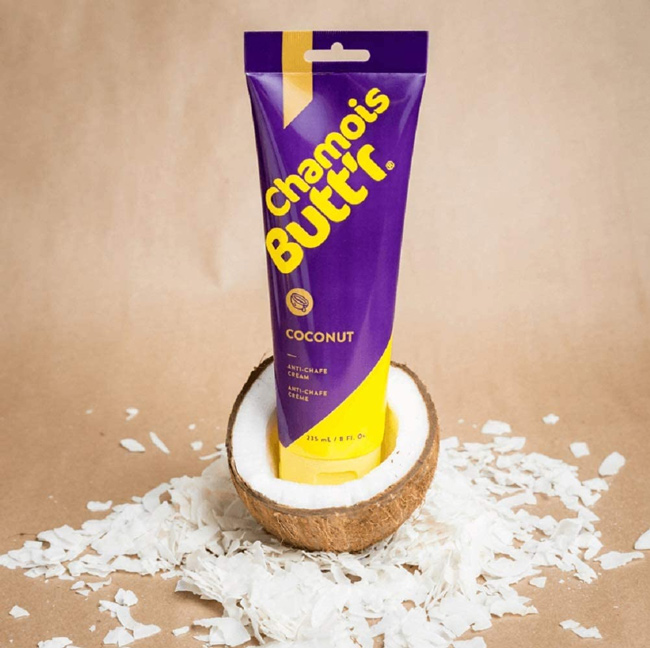 Price: MSRP $17.93
When it comes to comfort during long rides, there can't be a better option than the Paceline Chamois Butt'r. When the need arises, it can even be a lifesaver for cyclists. Made from tea tree extract and aloe vera, it drastically reduces chaffing and guarantees maximum comfort.
It is not something a cyclist might actually buy for themselves, but it can always be gifted to them to safeguard their well-being. Comfort should be the priority when it comes to cycling!
---
4. Park Tool Heavy Duty Shop Apron – SA-3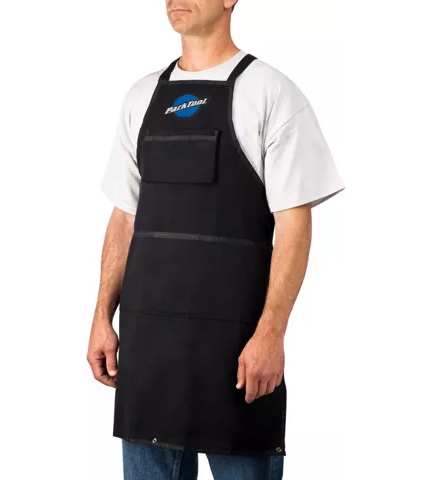 Price: MSRP $39.71
Planning on getting dirty with your bike or know a mechanic? This Heavy Duty Shop Apron from Park Tool could be a pretty amazing gift. This apron comes with a lot of pockets, enough to carry all of the essential tools. It keeps the clothes protected from oil spins and sprockets so there is nothing to worry about.
The apron is made from a durable cotton canvas that is highly durable. Do consider this apron!
---
Other Christmas Gifts For Cyclists
Featuring different categories, we think that these Christmas gift ideas are really going to interest you. From BlueTooth speakers to armbands, we have made quite the selection for you!
5. JBL Clip 4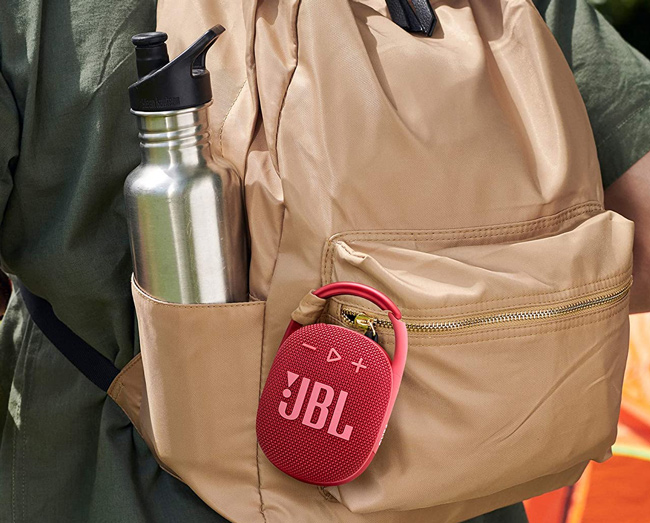 Price: MSRP $43.99
Whether the cyclist in your life loves to cycle solo or with a group of friends, the JBL Clip 4 will prove to be an amazing gift for them. This handy BlueTooth speaker can clip onto various parts of the bike to play soundtracks. In just a short amount of time, the cyclist in your life will become a fan of this speaker!
---
6. Wahoo Tickr Fit Heart Rate Monitor Armband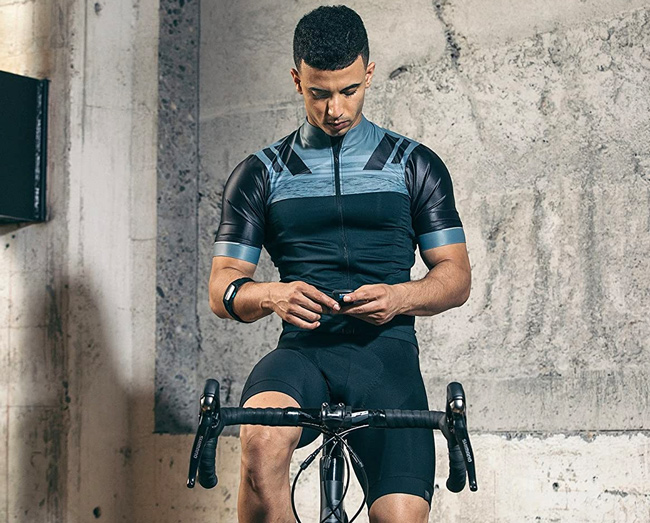 Price: MSRP $63.99
Fitness should never be taken lightly and if you really believe that then your focus should shift to the Wahoo Tickr Armband. If you know a cyclist that likes to track their heartbeat during rides then you should probably gift them this armband, it will be of great value to them.
This armband is unlike the other options in the market, it doesn't move or bounce like a chest band. The tracker also comes with two different-size straps to accommodate cyclists. On a single charge, the armband can go for "Over 100 hours" which is just amazing!
---
7. POC Omne Air Spin Helmet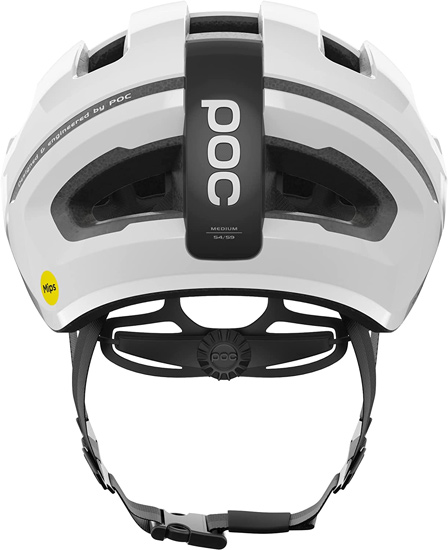 Price: Starting From $154
The cyclist that you are currently shopping for could have a cycling helmet but that doesn't mean that you can't get them a better one! There are a lot of helmet brands in the market but a few come close to POC. This brand's main focus is on the rider's safety while other brands for performance.
Their helmets are made from the latest impact-absorption technology, they are also very stylish though!
---
8. Muc-Off Essentials Case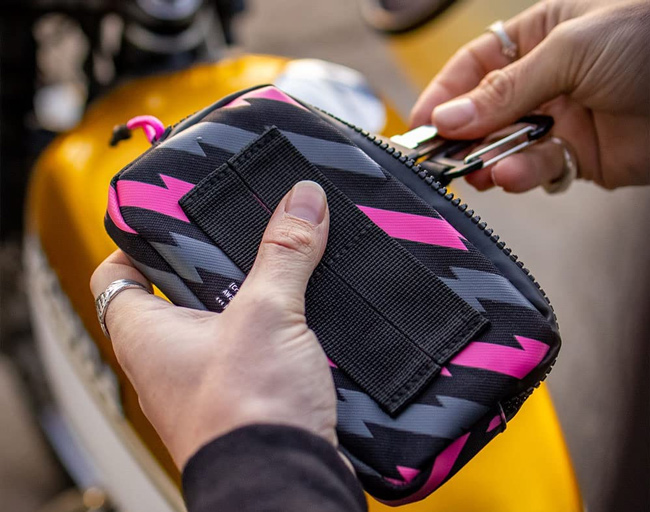 Price: MSRP $17.54
No cyclist can feel complete without a bicycle kit, and what better option is there than the Muc-Off Essentials case? It can be the perfect gift for the cyclist in your life, trust us on this one! This one isn't size specific and will suit any kind of cycling style.
This essential tool is designed to go into the rider's pocket containing all of their valuables, even a multi-tool. These cases are also capable of providing protection from rain and sweat.
---
9. Muc-Off Ultimate Bicycle Kit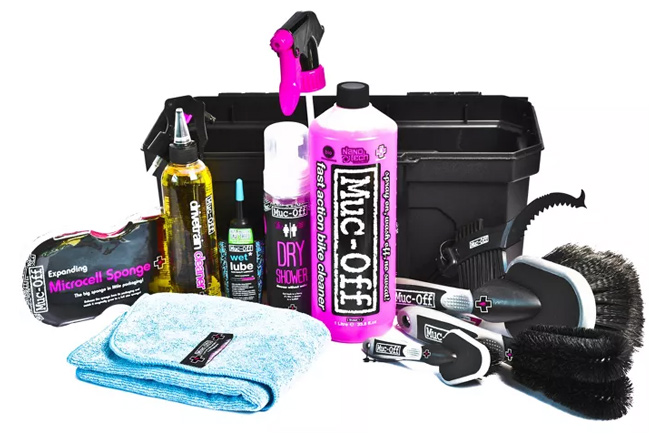 Price: MSRP $59
If the cyclist in your life treats their bike as the pride and joy of the household then there is no better gift than the Muc-Off Ultimate Bicycle Kit. With this kit, their bike will be running for a longer duration of time, and will even have better performance.
It contains all the tools needed for bike maintenance, there will be no need to get the bike cleaned or fixed from anywhere else. Here are some of the items this bicycle kit contains: Drivetrain cleaner, biodegradable bike cleaner, spray wash, microfibre cloth, several specialist brushes, and much more. All of this comes packed in a heavy-duty toolbox!
---
How To Find The Best Christmas Gifts For Cyclists This Year
Getting Christmas gifts for cyclists can prove to be very difficult if you don't know where to look. Although with the help of IceBike, you won't have to be confused because we will bring all the amazing gift ideas to you. It still doesn't mean that you have to go with all the options that we give you, choose what suits you best!
Prior to choosing any kind of product, you must do your research carefully. Since you are shopping for the cyclist in your family, make sure that they don't have the product that you have already selected, you don't want your gift to sit at the end of the closet by the start of the new year.
If you are really confused about what to get, you can always take the suggestion of cyclists. You can extract the information in hints or use indirect methods. How great it would feel to get the gift that you always wanted! There could also be chances that the gift you choose ends up being discounted, now that would be really great!
Also check our Black Friday/Cyber Monday deals some are still Available!
It really is the most wonderful time of the year! Christmas is a time of happiness and giving joy to each other. Since it is all about happiness, Christmas can't be complete with gifts, whether you are shopping for kids or your others, it just feels so special!
Since there are cyclists in your life and you wanted to make them happy, what better time is there than Christmas!? The cherry on top is New Year's Eve, the start of new beginnings and new adventures, it can be the perfect time to make someone special feel special. So what are you waiting for? Start shopping!