iGO Electric joined the electric bike manufacturing world in 2006 and ever since they have grown to become a giant in the cycling world. Their aim is focused on two points, quality, and accessibility. They are also among the few bikes that design all of their models in-house.
The Discovery series by iGo falls nothing short of an amazing e-bike range, namely, Atwater, Bonaventure, and Berri. These models accommodate riding in three categories, commuting, leisure rides, and an explorer. Although you will not find much difference among these three kinds when it comes to performance, the main difference lies in their style and framing.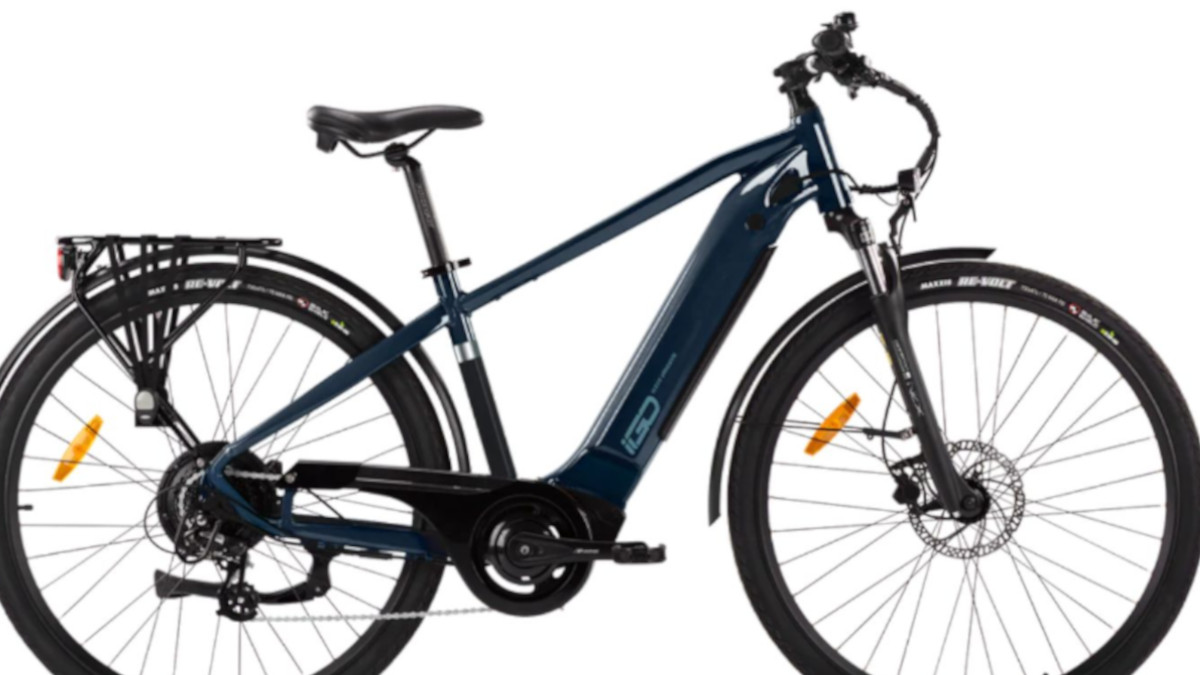 The Atwater and Berri have step-through frames while the Bonaventure will give you the traditional top tube. All these models are available at a $2,500 starting price. Since iGo claims these models to be all-purpose bikes, let us see how much of it is true. An all-purpose bike should be comfortable but it should also be capable to take on all kinds of tracks.
Motor And Battery
The bikes in this series have a 672Wh battery powered by Samsung. The batteries are removable so you can dislodge them using a battery key whenever you want. You will find a 110/220V charger inside the box but the battery does take some time to charge.
Coming to the motor, the bikes support a 750W rear hub motor, although it is average for an electric bike, it is powerful enough to make your rides enjoyable. Combine the battery power and the motor, you will get a top speed of 26 mph and a range of 90 km.
Brakes And Tires
These electric bikes are supported by Maxxis Overdrive Excel. You will get them in 24″ or 26″ according to the kind of model you choose. Tektro hydraulic brakes provide the shortest stopping distance with their 180 mm rotors.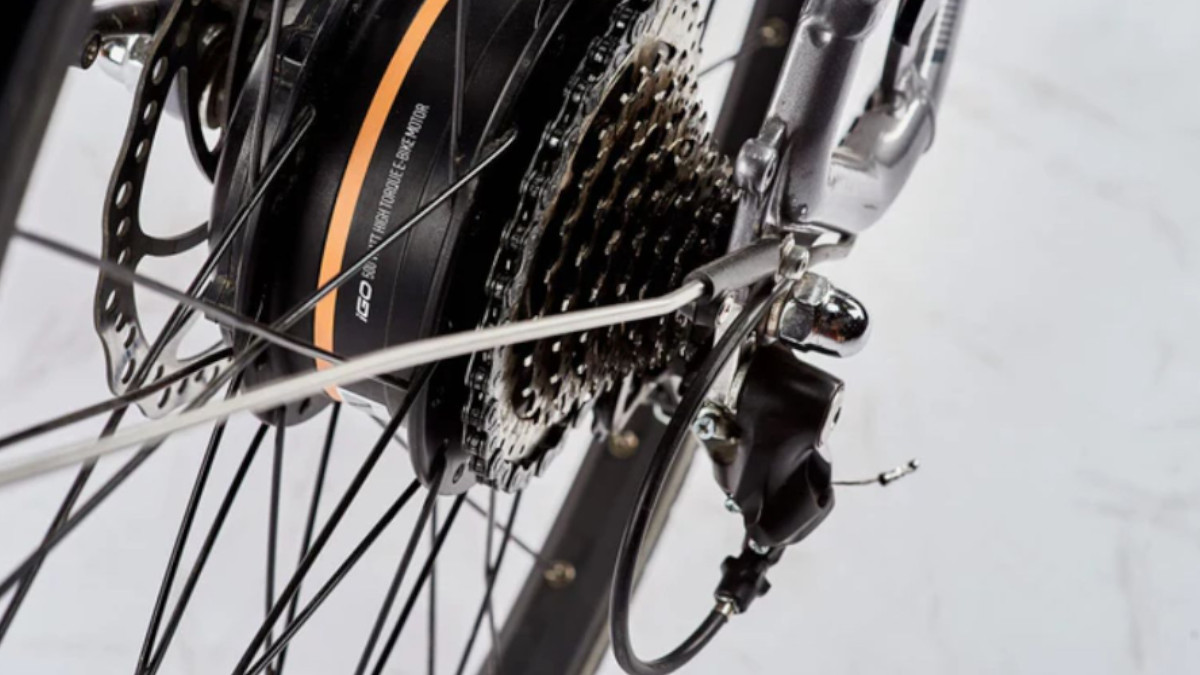 Other Features
Some other features also include a Shimano 8-speed drivetrain which you will find very useful if you tend to go on sloppy tracks a lot. You also get a thumb-to-throttle mode if you ever get tired of all the pedaling and want to take a break.
The bikes have an integrated display that shows you the battery life, your speed, and other information. iGo Electric also offers an app to its riders through which you can customize your riding profile.
Unlike other e-bikes, these bikes come loaded with plenty of features. They have rear and front fenders, lights, and even chain guards.
The Verdict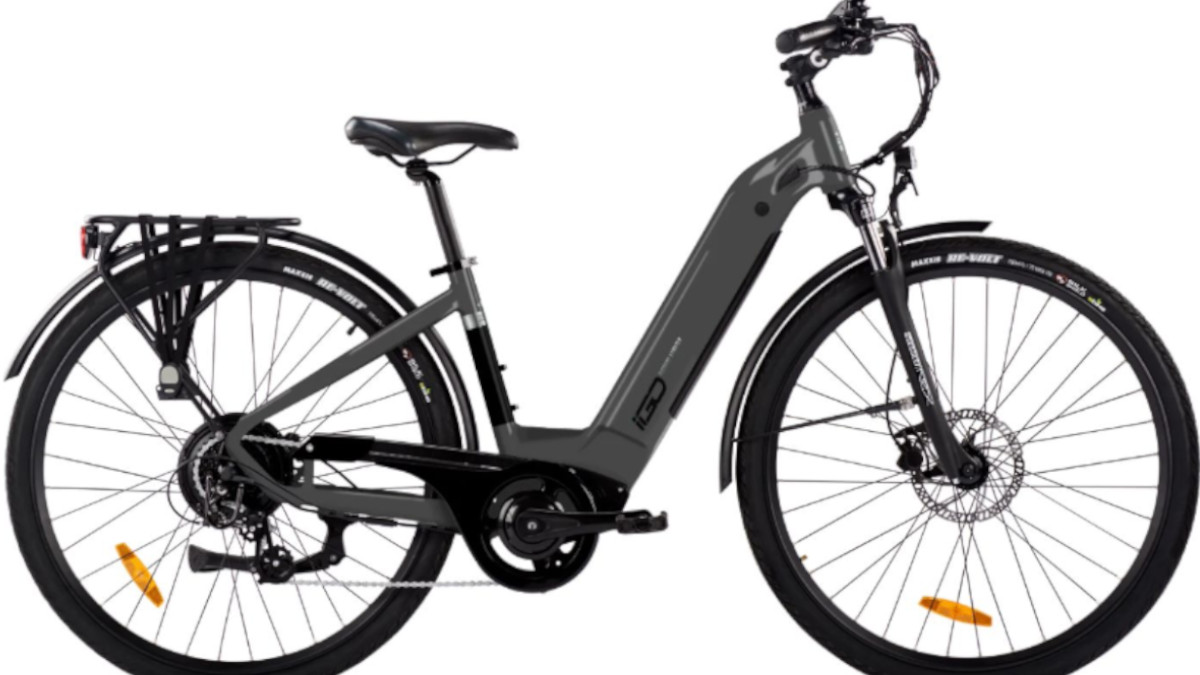 The Discovery series is really an all-performance bike. So whether you need to get to work or just enjoy a casual ride in the city, or even if you want to go out for an adventure, the iGo Discovery Series makes up a perfect choice. The price is also very reasonable, given the so many features that the bikes have. Click here if you are wanting to explore a bit more about the iGo Discovery Series.
Also Read: The 2022 Philly Bike Expo: Where Bike Artisans And Activists Came To Meet
Featured Image Via/ iGo Electric
---