Today bicycles are more than just a medium of transport, they are a symbol of sustainability and freedom. And of course, with freedom, there is always a responsibility to make use of it. That's where bicycle laws join the picture.
There is something quite charming about bicycles. With each great revolution, they push us a step forward in the orchestra of motion. If bicycles are a symphony, then bicycle laws are the notes that compose this melodious tune. But the web of rules is quite complicated. They have their challenges and just like everything else, a group of critiques too.
Our journey today is to explore these rules and peel their layers of complexity to find out the true safety impact of bicycle laws. Are you ready?
Bicycle Laws In The USA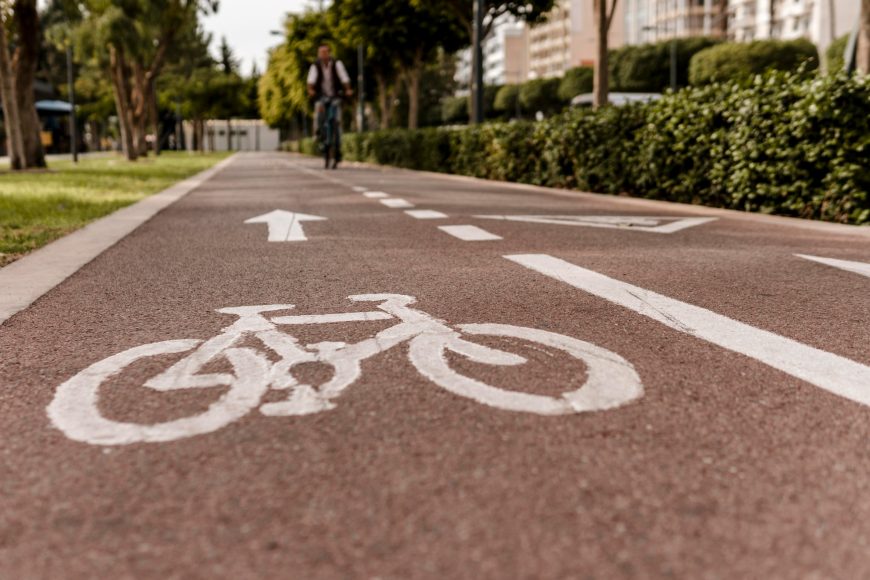 In the US, bicycle laws vary from state to state and sometimes even from city to city. Nevertheless, here are some common bicycle laws that apply across different jurisdictions:
Traffic Laws
As a cyclist, you are legally bound to obey all traffic laws just as a motor vehicle driver. This means that you have to stop at a red light and stop signs. You also have to yield to pedestrians and give proper signaling at turns.
Passing Distance
In some states, there is a law that you have to maintain a safe passing distance. This distance is to be maintained primarily while overtaking other motor vehicles or cyclists. You have to keep a distance of at least three feet.
Helmet Laws
In some states, it is mandatory to wear a helmet if you are a young cyclist or under the age of 16. Whereas, in a few states, adults don't need to wear a helmet but they are encouraged to do so for safety reasons.
Bike Lanes
Some states have special bike lanes or bicycle lanes that are specially designated lanes for cyclists to ride in. These lanes have special marks pointing out the space where bicyclists should ride. In the areas where there is a bicycle lane, a bicyclist is restricted by law to ride only in them.
Texting While Riding
It is illegal to use any handheld device while you are riding your bicycle. It is known as destructive cycling and this law is much like distracted driving laws.
Using Lights And Reflectors
Many states restrict cyclists by law to use reactors and lights on their bicycles especially while riding at night. This is to make sure that the cyclist is visible enough for passing by vehicles to avoid any accidents.
Ridding Under Influence
In most states, it is illegal to drive your bicycle while you are under the influence of alcohol or drugs. Just like you cannot drive a motor vehicle, you cannot drive a bicycle also.
Cyclist Positioning
Some states also have cyclist positioning laws. In some states, you are required to ride as far right as possible while in others cyclists are allowed to ride in full lanes.
Electric Bicycles
When it comes to electric bicycles, the laws are different in every state. In some states, electric bicycles are classified as motor vehicles based on their top speed. Thus, the rules of motor vehicles are applied to them instead of bicycle rules.
Safety Impacts Of Bicycle Laws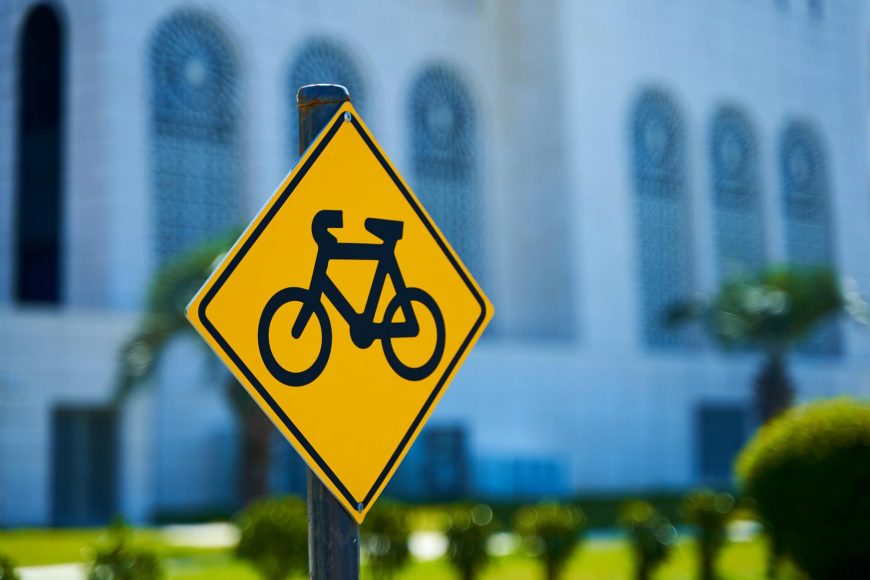 Bicycle laws have a significant safety impact. These laws create a structure for a safe riding environment that everyone can enjoy. Let's take a look at how these laws influence the safety of cyclists and those around them.
Improving Road Safety
Traffic laws give a clear sense to cyclists and other drivers around them of what is expected from a cyclist when they ride on the road. When everyone follows the rules, there is a lesser chance of collision on the road because someone took a wrong turn. The reduced confusion helps everyone reach their destination safely.
The Impact Of Safe Passing Distance
These laws impose a minimum passing distance that is considered safe for cyclists as well as motorists. When you pass dangerously close, there is a risk of side-swapping or even clipping incidents.
Head Injury Protection
Helmet Laws have made it safer for young cyclists and studies have proved that helmets have significantly reduced the incidents of head injuries among those who wear them. Helmets add a layer of extra protection so that in case of any fall or accident, there is a reduced risk of head trauma.
Safer Commuting
Bike lanes ensure that cyclists have a designated space in which they can ride safely. This space separates them from other traffic and this reduces the risk of collision. It's safer for cyclists as well as motor drivers to ride in their own designated spaces.
Setting Priorities
The law that binds cyclists from texting or holding any handheld device while riding helps set priorities. While on the road, your top priority should be your safety and the safety of those around you. Any distraction can cause you to lose control. While cycling, failure to react promptly can lead to serious injuries.
Using Lights For A Safer Ride
Legally requiring cyclists o use lights and reflectors when they ride ensures that they are properly visible to passing vehicles. This ensures their safety, especially in low-light conditions. Using lights and reflectors significantly reduces the chance of colliding with other vehicles as well as pedestrians.
Sober Riding Restriction
By prohibiting people from riding while they are not sober or are under the influence of drugs, laws ensure safety. If your senses are impaired and you are riding your bicycle, you will not be able to judge properly. Failing to react timely increases the risk of having an accident.
Cyclist Positioning Impact
Cyclist positioning helps a lot in case of riding your bike in heavy traffic. When you take a full lane or drive on the extreme right, motor vehicle drivers know that the space is designated and they tend to avoid driving in it.
Regulations For E-bikes For Road Safety
Laws Provide clear regulations regarding e-bikes. Being able to classify according to their power capabilities makes sure that the usage of such powerful monsters aligns with their capabilities and the rules. Proper classification of these bikes makes sure that they do not interfere with other road cyclists.
Bicycle Safety Tips
For your safety on the roads, here are a few bicycling safety tips that can help you be safe on the roads. I make sure to remember all these tips whenever I am riding on the road.
Do not ride against traffic. Vehicle drivers are not watching out for cyclists who are going against the flow. This can result in serious injury.
Make sure to follow the lane markings. Make sure not to turn left on a right-marked lane.
Do not pass a vehicle from the right side. Many drivers are not watching out their right side and this can result in an accident.
Do not ride your bike with one hand. Make sure that you grab your bicycle handle with both hands so that both of your hands are ready to brake. This allows for efficient braking, especially in circumstances where brakes do not work properly.
Avoid riding with your earphones. This cancels out any exterior noise and makes you unaware of your surroundings.
Do not forget to use hand signals. Hand signals tell other people on the road about your intentions.
If the traffic is slow, try to ride in the middle lane. If you are moving in a busy intersection or navigating the traffic at the same speed, try to stay in the middle lane.
Maintain your bike and make sure that your brakes and everything else are working properly while you are going out for a ride.
Watch out for road hazards and if possible, use a mirror on your bicycle to see the traffic behind you.
How To Ride In A City
Here is a video that further demonstrates how you should ride in a city:
Conclusion
Bicycle safety laws are important for promoting road safety. Many people today are still unaware of these important rules that can save their lives as well as the lives of others. These laws encourage responsible behavior and teach awareness about the rights and responsibilities of everyone using the road.
While the laws may differ from state to state, they all have one common goal, your safety. So be sure to follow your state rules when on the road and do not forget to wear your helmet.
Also Read: Tips To Enjoy Your Bike Trip With Kids- Create Unforgettable Memories