Bike gears are there to help you out, they make sure that you reach the full potential of your muscle power. When you shift gears, you choose the level of power you have to exert for a pedal stroke, start from the easier gear and then work from there.
Once you start trying these things out, you would be amazed by the type of gear combinations that you can master. The more you understand about the bike gears, the more you can push yourself with your bike, that is why this guide is for you!
Bike gears are not that complex, once you get fully familiar with them, they will help you unlock your full potential. Let us start with dissecting the bike gears and exploring the drivetrain fully.
Exploring The Bike' Drivetrain
In order to get started with the gears, we will be discussing the bike's drivetrain in detail. If we talk about a conventional multi-speed bike, then it will have the following components. Although, do know that the same pattern will be suitable for these kinds of bikes:
Hybrid Style Bikes
Road Bike
Cranksets
The bike's pedals are attached to components and then those components have several parts. Those important components also include chain rings that are very important for pedaling and to change gears. Depending on the type of bike you have, there could be multiple chain rings, ranging from one to three.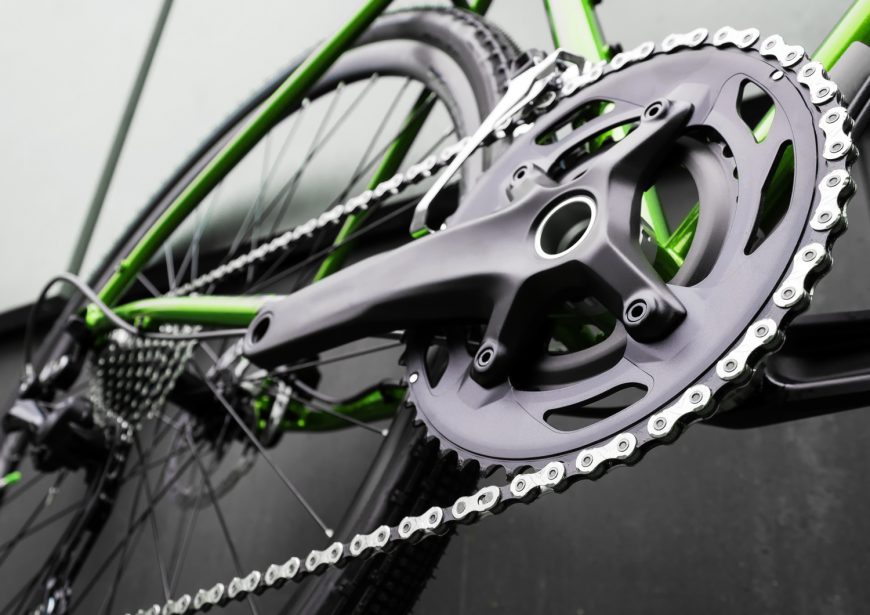 Cassette
Let's talk about the cassette now! The bike's rear cassette is a hoard of cogs- you can also call them gears, these cogs (gears) are mounted on the rear wheels, the right side to be exact. The cassette component is also very crucial in maintaining easier gears.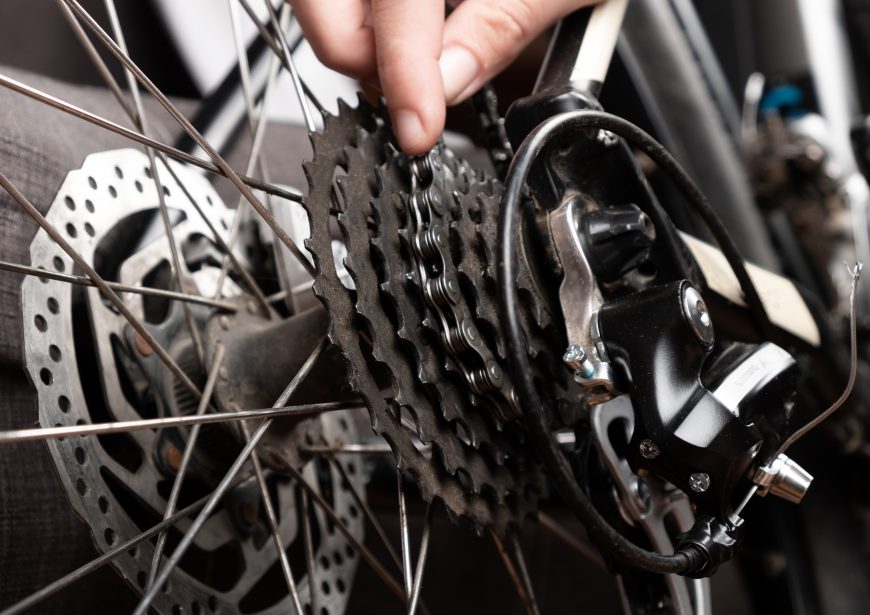 Chain
A bike's derailleurs are made from many important components and each of them is equally important. The bike's chain is very important when it comes to pedaling and grip shift. The chain actually connects the front chainrings and the rear cogs of the bike. This connection makes sure that the wheels turn when you turn the pedals of the bike, even the brake lever is connected to this.
There is a number of teeth on the chainrings and the cogs, they combine to make the pedaling easier. The more teeth there are, the more you will be able to pedal lightly.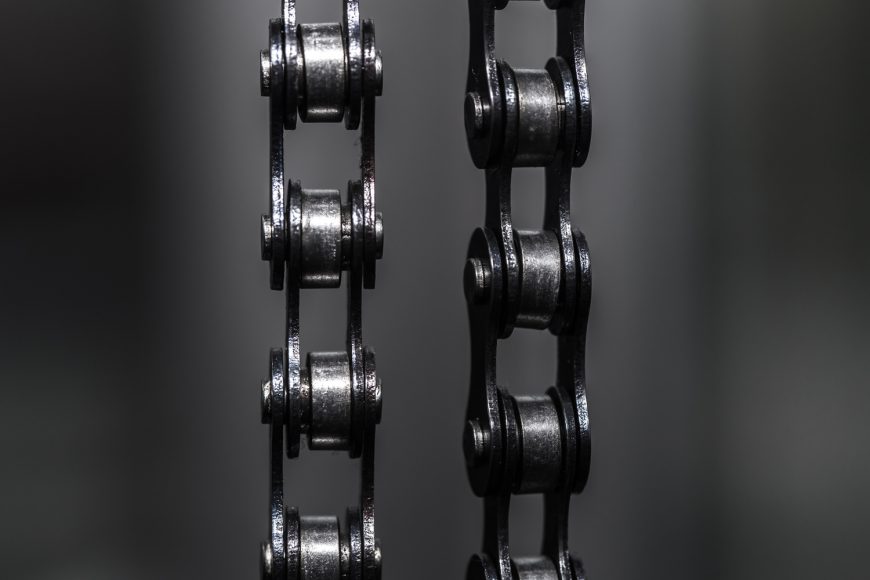 Shifters
Let's talk about the shifters now, or the shift levers. These shifters actually control the twist grips, levers, or brake levers that operate the derailleurs, both the front and rear derailleurs. Shifters also control power output in electronic shifters, that's why they are very important.
In the majority of the bikes, the right hand shifter controls the rear derailleur and the left hand shifter controls the front derailleur, that is how these mechanics work.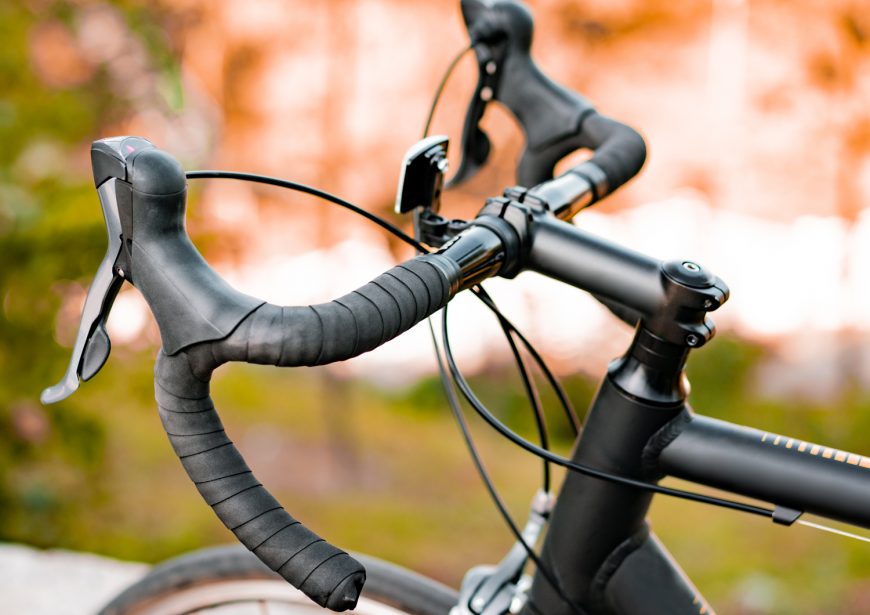 Derailleur
The derailleur is that mechanism of your bike that guides the chain ring and cogs when you shift gears. In the majority of the bikes, there will be a rear derailleur but not a front derailleur. From the front chain rings to the rear cogs, everything is controlled by the derailleur.
So if you are climbing a steep hill perhaps, make sure that your derailleur is in really good shape!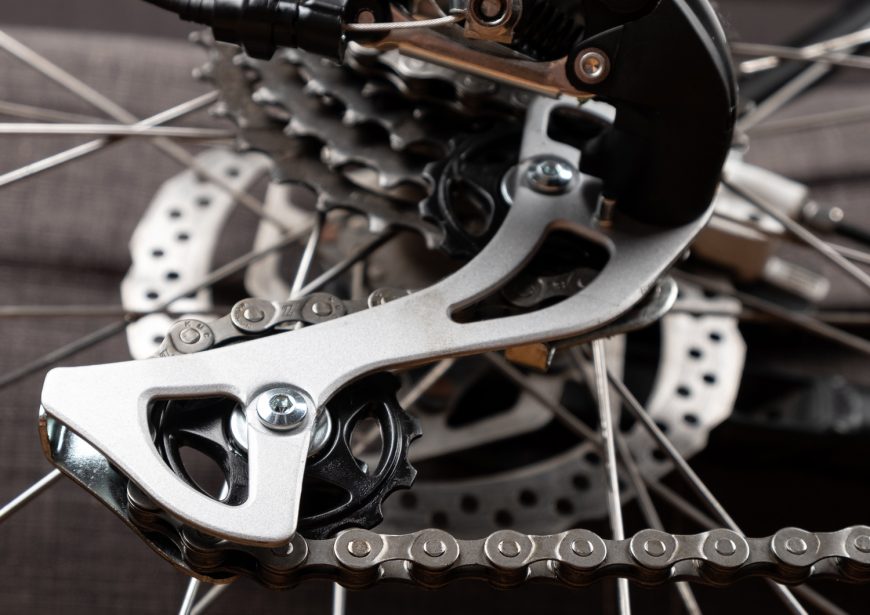 What Are Drivetrains With Hub Shifters?
Most of the modern bikes that are produced, especially high-tier ones they are built with an internal hub, this basically kills the need of having derailleurs, cassettes, or chainrings, this transition makes shifting bike gears easy. While there are fewer gears, this also makes the overall maintenance of the bikes very easy.
They are very easy to use and they will make you feel that shifting gears has never been this easy and fun!
What Are The Different Gear Ranges On Bikes?
Different bikes have different levels of gears in them that help in achieving varying traits. Road bikes have higher gears that actually allow them to achieve those top speeds that are known for. Mountain bikes on the other hand are constructed with lower gears that allow them to climb steep hills.
If a bike has more gears then it means that the ride can achieve more with them, but that also increases the technicality. As a result, most of the bikes that are produced today have 1X drivetrains, meaning that there is only a singular chainring at the front.
Although if you want to go for different types of road bikes or hybrid bikes then you can certainly do that! Too much power sometimes is harder to control.
Now that we know the fundamental mechanical functions of the gears system, it is time to discuss how to use/shift the gears.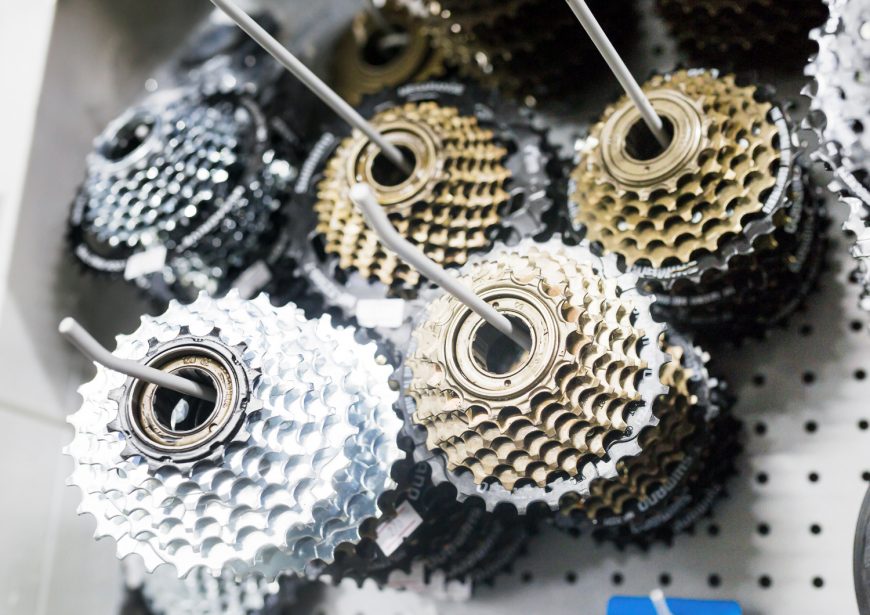 How To Easily Use/Shift Your Bike's Gears
Are you tired of that grinding noise whenever you try to use your bike's gears? They occur because you are not using the gears properly. Although in this guide, we will teach and guide you exactly how easily you can use the gears and shift properly!
We will guide you through two different sections, in one, you will learn to cater to a conventional drivetrain and in the other, you will learn to cater to the hub system.
Using Gears In A Conventional System
In order to reach that perfect pedal stroke, you would have to follow our instructions. Achieving that perfect gear is not easy but with our help, it can become easier than usual. As we discussed before, the left shifter of the bike will control the front chainrings.
The cycling industry asks this question many times, how can they make gearing easier in a conventional system? In the case that there are three front chainrings, you have to start the chain which is actually in the middle. You can make the necessary adjustments that are needed.
Whenever there is a big climb ahead, you would want to make the pedaling easier. Increased power output would definitely help you, that is why you need to move your chain to the smallest front chainring, this will ensure that your strokes are easier to pull off.
In order to archive steady cadence and to make pedaling harder, you need to move the chain to the largest front chainring. This even helps you in controlling your bike's speed and slowing drastically.
Using Gears In A Hub System (Non-Conventional System)
Many riders think that using gears in a hub system is actually harder than the conventional system but that is not the truth here. They are easier to control and to adjust to, just wait till you try them out yourself. As we discussed before, the right shifter of the bike will control the rear cassette.
In order to achieve that perfect gearing even on the flat handlebars, just follow in on our steps!
If there is a climb and you want to make pedaling easier then just move the bike's chain to the larger cogs in the rear. This will make sure that you make those climbs very easily.
If you are looking to make your descent slower and make the pedaling harder then move the chain to the smaller cogs in the rear. This will make sure that you have a safe and steady descent.
We all know that remembering all of these details to achieve that pedaling pace is hard but you won't get it until and unless you try everything on your own. Try experimenting and you will get the hang of it soon!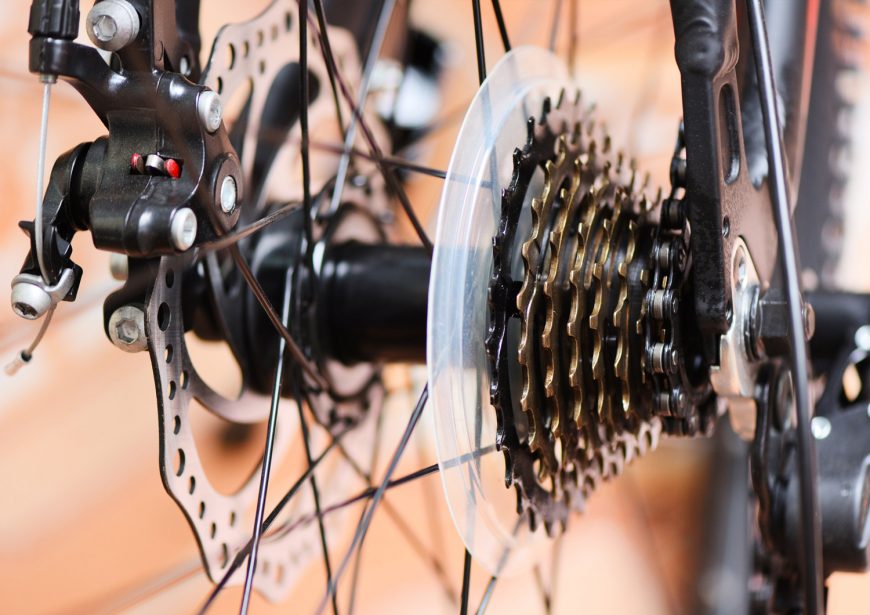 Our Professional Tips For Perfect Shifting
No matter what kind of bikes you have, these tips and tricks will help you achieve that perfect gearing.
Anticipation Of The Terrain Is Your Biggest Strength
In your cycling adventures, you would be going through all sorts of terrain. You would be climbing steep hills and descending them, so you best be ready. Some riders are confused by the middle ring but there is nothing to be confused or worried about.
It is recommended by professionals that you should shift before you start the climb, not during the middle. If you shift in the middle then it would waste all the pressure that you have exerted so far. Some riders can't help shifting on a hill, if you really want to do that then just shift one gear at a time, that will make things nice and steady.
Although if there is some grinding then it means that too much pressure is being applied, take it easy and slow. Terrain will matter, on flat surfaces you can shift through more gears so there is freedom in that.
Conclusion: Shift according to the terrain and anticipate everything. If you take things nice and slow, the drivetrain will have more life in it, and that way you can enjoy your bike for more years to come!
Try The Easiest Gears When Doubtful
Most of the riders have trouble with rear gears and the rear wheel, but we will figure out their fears and troubles soon. Some people suggest shifting till you are comfortable but that is not what we will recommend.
Switching from easy gear to hard to gear and then back to easy might seem fast and resourceful but that will wear you out very quickly, it will suck your energy so you need to be careful about that. We don't want you to hurt your knees so you won't be able to cycle for a week or something.
It is better that you use easy gear for yourself at a higher cadence, that would be far better than wearing yourself out. Afterward, try and maintain a high speed that YOU are comfortable with, that way you will build your stamina up quickly.
Is Drivetrain Maintenance Necessary?
No matter what kind of rider you are, you have to always keep your bike in the best shape and that includes the drivetrain. Clean and lube it often, that way you will always enjoy top performance.
Don't shy away from professional services like mechanics when things get hard for you like rust and other damages. Check the chain and other components for damages at least once annually!
Read More Bike Maintenance Tips:
Recap
You will not achieve the best performance that you can muster or your bike can muster until and unless you fully study your bike. Bike gears are a necessary tool to achieve top performance, as they work in direct contact with your muscles.
With our guide, you will be able to master gears in no time and that is why you should be fully familiar with that. Achieve the best performance by learning each and every aspect of your bike! Happy Cycling!