Trek Bikes has been around for almost half a century, and its expertise in bike manufacturing is evident. No matter what type of bike you may need, Trek bikes have a product in store. Its assembly line keeps expanding with more up-to-date products every day and they have just outdone itself with its latest addition, The FX 1 Disc 2023.
The FX 1 Disc is a jack of all trades and a master of fun. You can ride it as an everyday commuter bike or turn it into one of those cargo-hauling beasts, the FX 1 Disc is ready for it all. It is built using a stylish aluminum frame which makes it as good to look at as it is to ride. Let's break down this and take a look at how exactly is it going to improve your riding experience.
FX 1 Disc: The Construction
As mentioned earlier, the bike is built using an Alpha Gold aluminum frame which makes it lightweight. All the cables are internally routed to give you a clean look and to protect the cables from other elements as well. The frame is Duo Trap S compatible and with Its rear triangle and front fork you even mount a front and a rear rack for carrying extra cargo.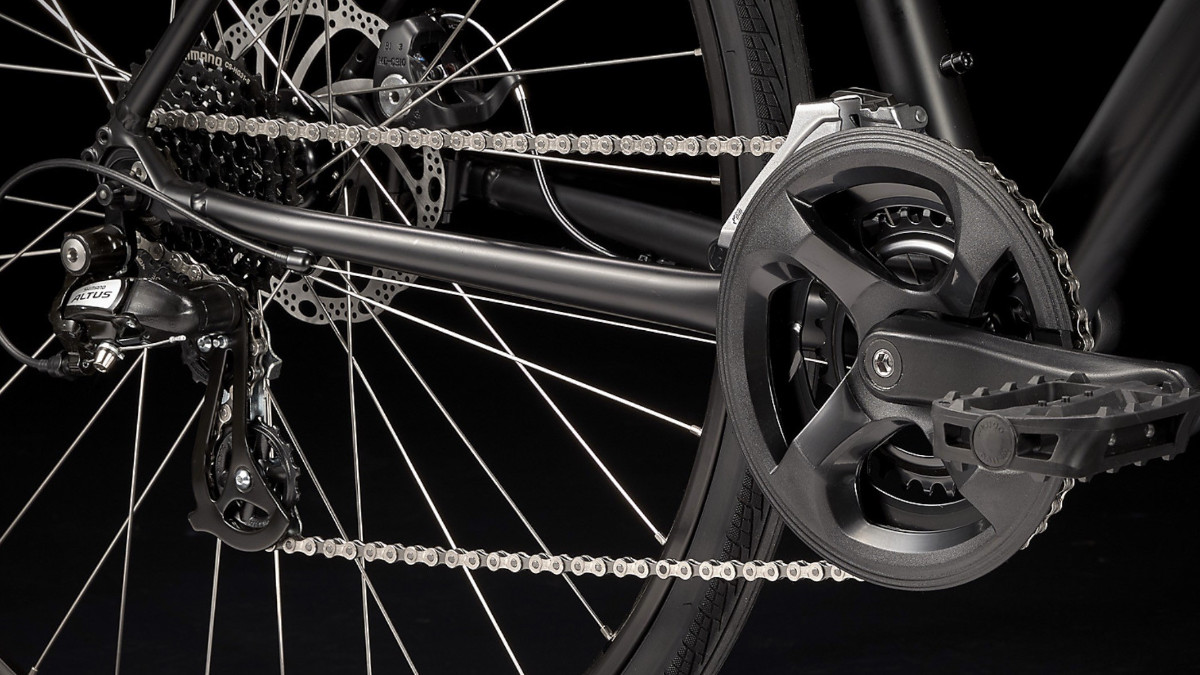 The saddle is by Bontrager Sport and so is the handlebar but you get an option to choose from extra small, small, medium, and large when it comes to the handlebar. It also has the same size option in choosing the bike stem.
Looking at the drivetrain the bike has an 8-speed drivetrain. A Shimano Tourney front derailleur and a rear derailleur by Shimano Altus. The maximum tire size is 38c without fenders and 35c with fenders. The formula dc tires are ready to take you on all kinds of terrain.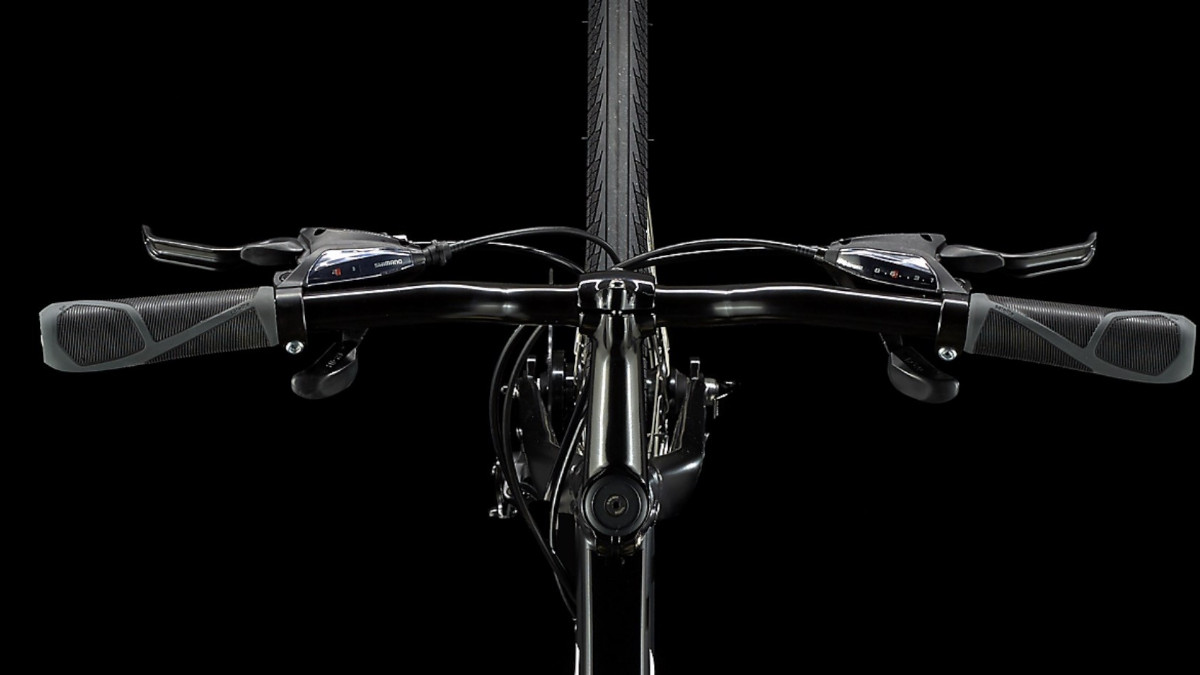 The Brakes
This Trek bike stands out in the crowd, and the main reason for that is its Brake. Unlike its predecessors, the FX 1 Disc has mechanical disc brakes. These flat-mount, 160mm rotor brakes deliver the ultimate braking power making sure that you get the shortest stopping distance.
Other Accessories
The bike does have some tricks to maximize its performance but the best is its compatibility with the DuoTrapS. The DuoTrapS is integrated as a Bluetooth sensor in the frame. Using this feature you can log your routes on your devices and keep track of your fitness process without the help of any external sensor. What's best is that it works with all major ANT+ wireless players.
The DuoTrapS is sold separately.
The Final Say
If you are looking for a bike to enjoy your everyday rides with your family, then this is the bike you have been looking for. Its improved braking system will make sure that you can get over any kind of terrain in all kinds of weather without a worry in the world.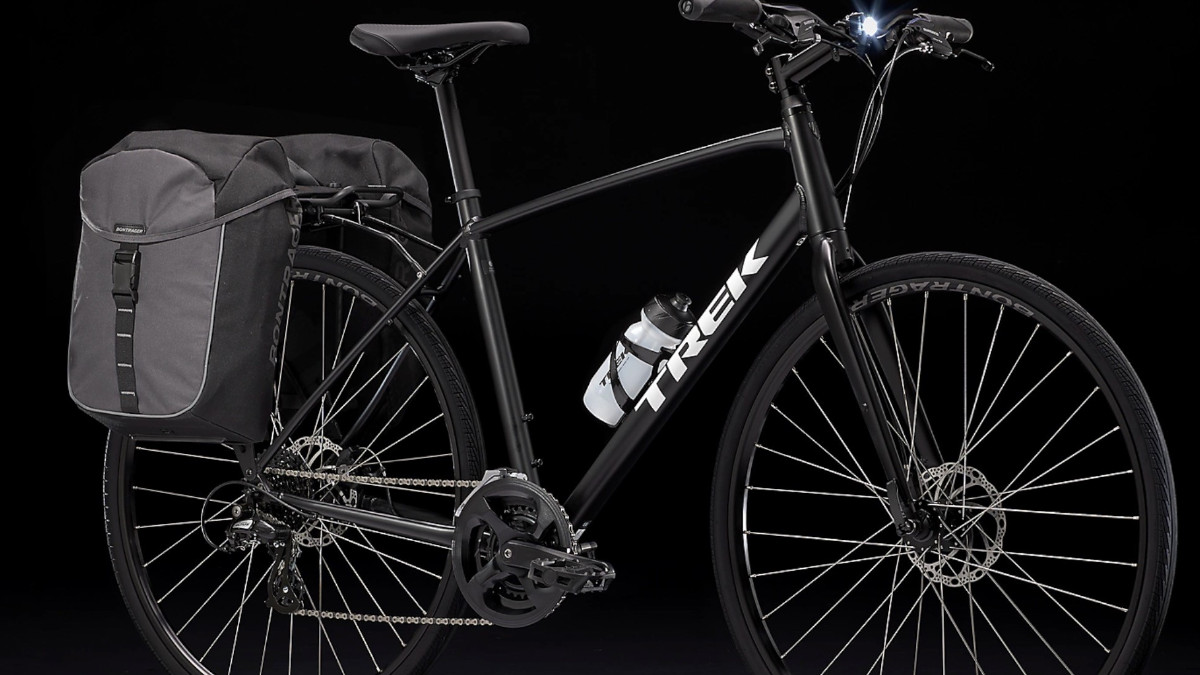 Moreover, the bike is versatile. You can use it for good exercise, to transport your cargo, or just to enjoy a simple bike ride. Pair it up with your smartphone and track your performance, the FX 1 Disc gears are powerful enough to deliver a satisfying ride. The bike is available for shipment at a price of just %699.99.
Trek is also offering free shipping and assembly from any Trek shop of your choice with a 30-day unconditional guarantee and a lifetime warranty. Click here for more information on this product.
Also Read: Rieju E-City Scooter: The Era Of Sporty Scooters Begins