You might have heard about Rieju, big-shot Spanish Bike Manufacturers that started way back in 1934. They had humble beginnings as they only manufactured bicycle accessories initially but then moved on to producing a bicycle. Fast forward to 2021, they just entered the electric scooter market with the Nuuk, a distinct scooter aimed to please everyone.
The Nuuk did exceptionally well, actually, it was too good considering this was the first product from a well-known manufacturer. Rieju has now updated its 2022 lineup with the E-City electric scooter. What makes this one so unique though? It is just like a conventional scooter but has a very sporty design, which makes it instant eye candy.
We can't ignore how good the E-City scooter looks, there is no denying those small wheels, angular lines, and flat floor. In order to protect the rider against the wind, it also comes with a small screen.
What's Beneath The Board?
For an electric scooter, the Rieju E-City is remarkably lightweight, it weighs only 90 kg (198 lbs). Featuring a 1,308 mm (51.5-inch) wheelbase, it is meant to give users the ultimate comfort and maneuverability. The scooter's overall body is also very sturdy, the tubular steel frame does wonder when it comes to actual performance. The steel frame is also supported by an aluminum alloy swingarm.
There are other elements too that will catch the user's attention. The dual gas shock absorbers are there, 12-inch rims, and let's not forget the 33 mm hydraulic telescopic fork. All of this combined with top-of-the-line performance makes sure that users will have an unforgettable experience.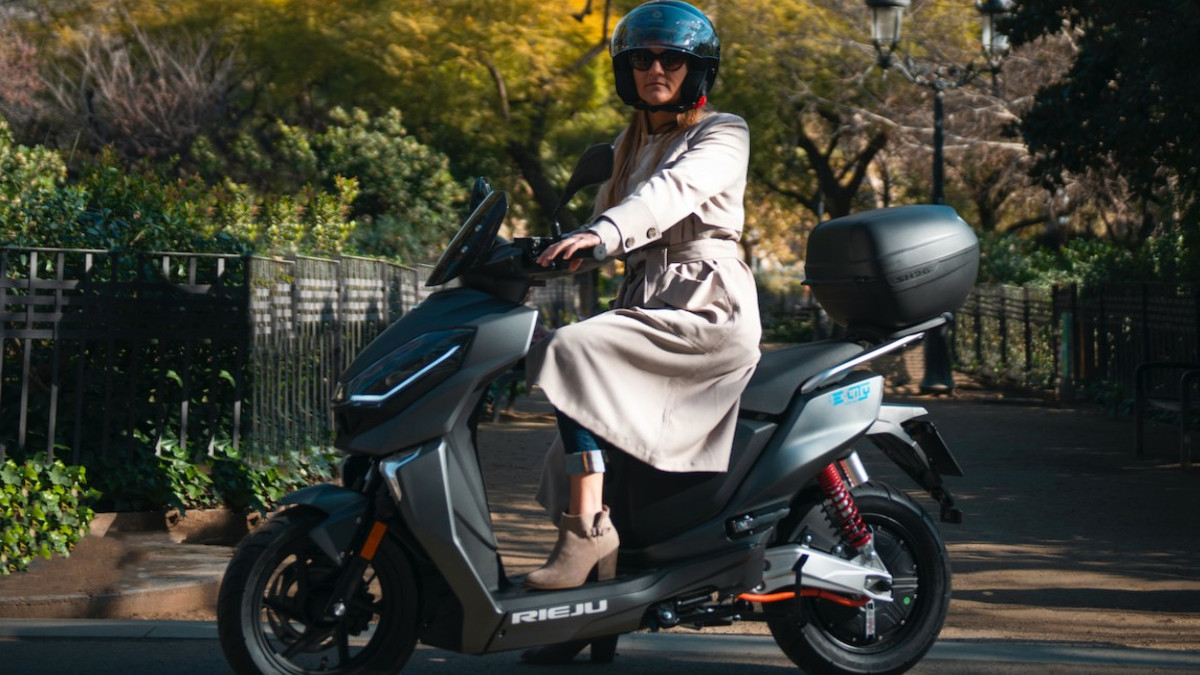 Different Variants
The Rieju E-City comes in two different variants: one is the 1.2kW (Similar To A 50cc Scooter) option, and then there is the more powerful 3kW (Similar To A 125cc Scooter) option. The only difference between these two variants is performance, whereas the design and parts are similar.
Motor and Battery
You must be wondering, what kind of motor and battery is powering the E-City Scooter, we have one word for you and that is impressive. This scooter is installed with a Bosch motor that comes with a Field Oriented Control. Since there are two variants, there is also a difference in their overall performance.
Let's talk about the 1.2kW variant first. This scooter produces an output of 110 Nm torque and 1.9kW nominal power. The maximum speed that you can expect from this variant is 28 mph, pretty impressive for an electric scooter if you ask me!
Then there is the 3kW variant, and this is a beast, you have been warned! This scooter produces an output of 147 Nm torque and also offers a maximum speed of 47 mph.
Both variants are powered by different batteries, the choice is made pretty clear for you. If you choose the 1.2kW variant then it will come with either one or two removable 1,560 Wh batteries. If you go for the other option then it will come with two 2100 Wh batteries.
We tried out both of these versions and were impressed thoroughly. The design and overall construction are the same, the only difference is in performance.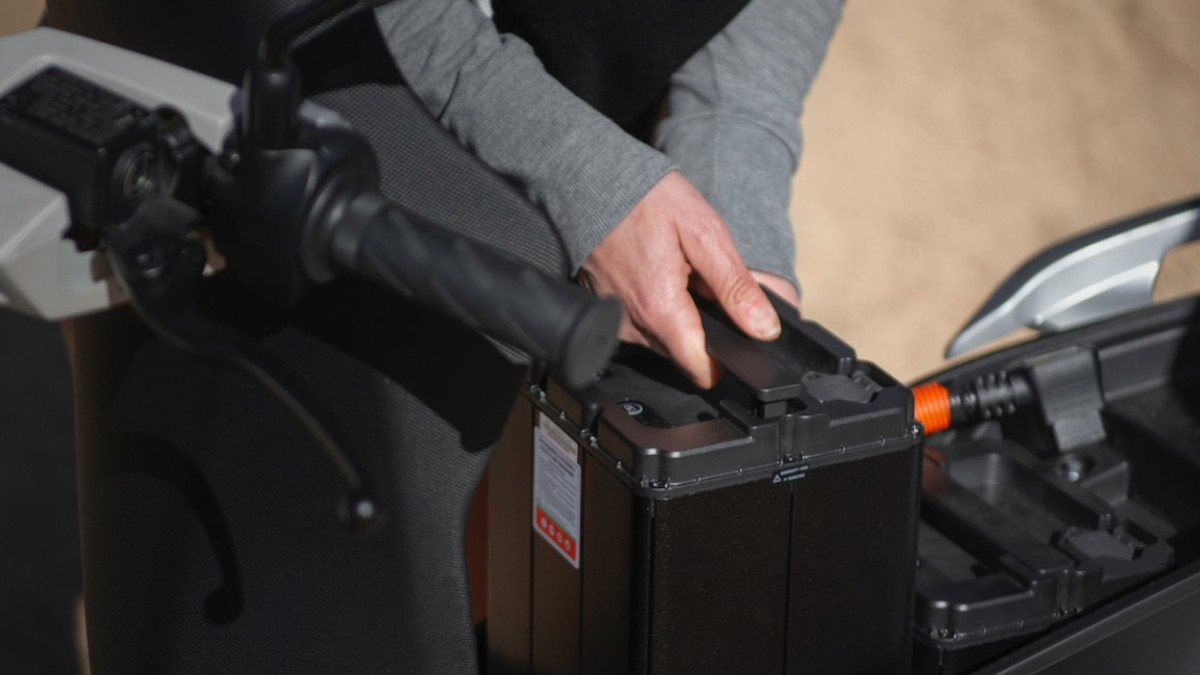 Different Riding Modes
What good is an electric scooter if it can't even have different riding modes? Thankfully, the Rieju comes with three distinct riding modes- Eco, Sport, and Dynamic. Users can experiment with all of these modes and then go with the one that suits them the most.
The balanced mode is Eco, on average it will provide a range of 43 miles on a full charge. Let's not forget the vibrant and smooth LCD Display, it shows different kinds of information- battery level, speed, and much more!
What About The Price?
If you have decided to go for the base version then it will cost you $3,313 (€3,299). Although if you have your eyes set on the more powerful version of the scooter then it costs $5,553 (€5,529). We love how the scooter comes in two different colors, you can choose from black and white colors. Our favorite is the white one, as it requires less maintenance.
Hungry for more Rieju information? Click here!
Also Read: World's First USB-C Rechargeable Scooter: As Close As You Can Get To Formula Racing
Featured Image Via Rieju