When we talk about cycling as a means of transportation, what goes through your mind? What do you exactly think about cycling? We know that they have become an effective and fantastic source of transport but the reality is bigger than that. We are being enrolled in a new world, where bikes will triumph and change the course of the industry.
Do you remember watching the Jetsons when you were little? They showed a fantastic future, with robotic maids, flying cars and so much more. How do you envision the future of bicycles? I mean, we already got amazing electric bikes, but what's next?
The State of The Global Bicycle Industry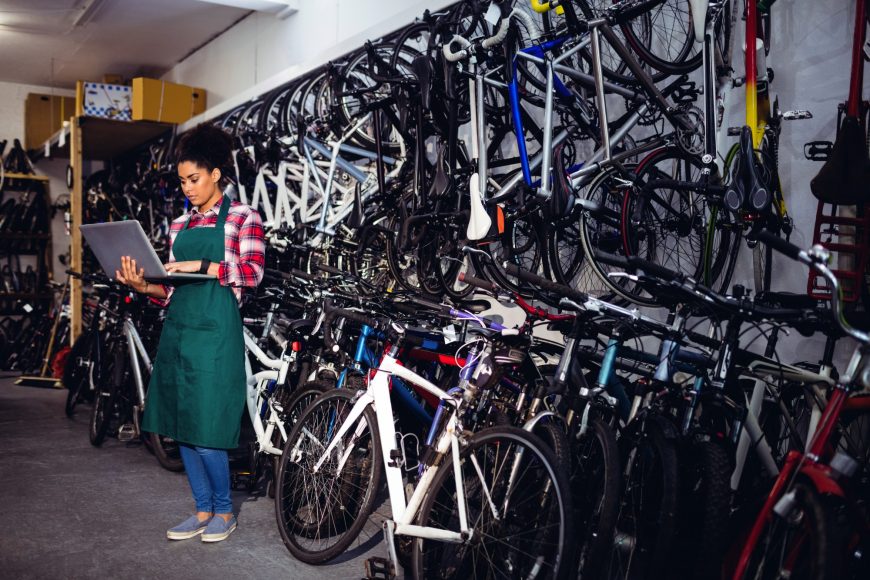 We are going to witness a lot of exciting things by the end of this decade, the future of cycling has never looked better than this. The Global Bicycle Industry is going to lead in terms of sales and productivity, even now we are witnessing a huge amount of sales of electric bikes as compared to electric cars or even hybrid cars. As per the forecast, by the end of 2023, the value of the Global Bicycle Industry is going to increase to $40.98 billion. These statistics are more than enough to make you excited about the future of cycling!
As per the reports of the Light Electric Vehicle Association, the United States imported more than 790,000 electric bikes in 2021, this number has only gone up since then. In Europe, things are looking even more exciting. The sales of electric bikes in Europe will exceed the sales of cars (Which includes both electric and gas-powered cars), we can see this by the end of 2025 or early 2026. Asia still remains the World's Largest E-Bike Market, tens of millions of electric bikes are sold every year, and the number goes up when we talk about traditional bikes. While Asia remains at the top, Europe is in second place and the United States retains the third position.
The COVID-19 Pandemic changed a lot of things for us, and one of those things is transportation. I mean, we are never going to be the same and neither is transportation going to remain the same as before. Even before the pandemic, people flocked to bikes, even electric bikes, and their growth rate was alarmingly good. When the world changed, and we couldn't use public transport for a while, it increased the sales of bikes even further, even cars and other means of transportation were left behind.
Switching to electric bikes meant being free from a lot of expenses. People saved and continue to save on fuel, car insurance, parking fees, car registration fees, various taxes and so much more. Electric bikes have proved to be the ultimate family vehicle.
Apart from saving money, cycling itself is a very fun and healthy activity. When the pandemic was raging on, and tourism wasn't a thing anymore, people used bikes to move around and have adventures. Now that Tourism is once again on the rise, it has promoted the sales of bikes. No matter what kind of bikes there are, people are craving to have at least one bike in their household. Things are looking better than ever for bikes and all bicycling-related activities!
Technological Advancements
Just like cars are other modes of transportation are benefitting from the advancements of technology, so are bikes. Have you noticed that bike frames are getting lighter by the day? Manufacturers are busy at work finding new ways to bring you innovative designs and products.
Expect more from the Bicycle Industry in the near future!
What Are The New Trends In The Bicycle Industry? 2023 and Beyond
As we gave you an overview before, you can expect a lot of exciting new trends in the Bicycle Industry. Let's take a look!
Electrization of Bikes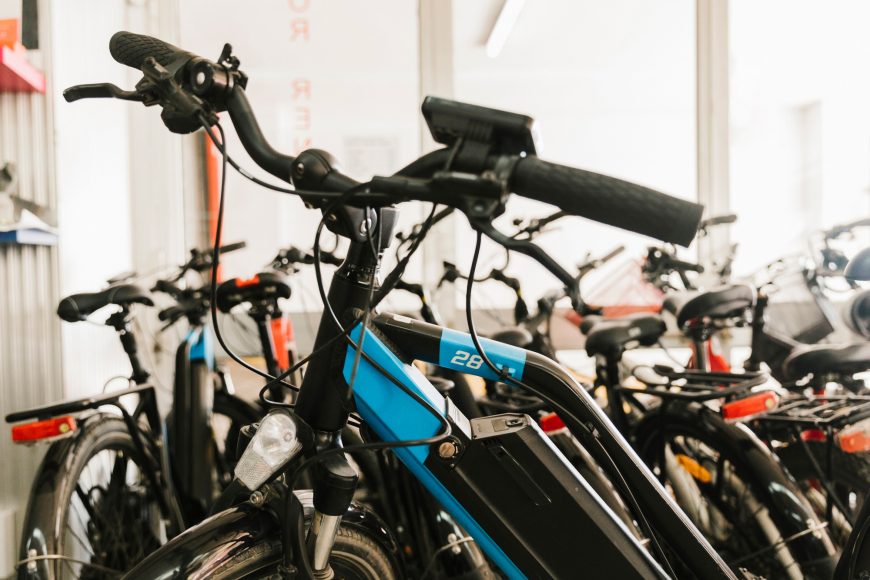 The future is bright, the future is electric! We can easily say that electric bikes have now swarmed the whole industry, from their gigantic sales to their impressive performance!
Why are these bikes so popular though? These bikes are fast, save energy, have no carbon emissions, and are very easy to operate. They can also easily replace cars in the future, they just need quality-of-life adjustments. In Germany alone, there were historic two million sales of electric bikes in 2021, the number has only gone up by now. Although the demand in Europe is growing at an alarming rate, Asia will still be the largest marketplace for Electric Bikes!
Even Electric SUV bikes are on the rise, they will soon be replacing our cars and other vehicles. What do they offer? These are your everyday electric mountain bikes, but they have a luggage rack, powerful batteries, motors, and so much more. You can also think of them as electric touring bikes, perfect for long adventures on any kind of terrain.
Smart Bikes In The Works?
You might have heard about smart bikes, but what are they really? With the significant advancements in technology, electric bikes are going through new and intelligent designs. The Bicycle Industry is large at work to create smart bikes that will benefit us in all fields of life.
Smart Patrol Bikes are being used by the police, which is proving to be very beneficial even over electric bikes. I think that a future is very close, where bikes will be used for more than transportation and sports. We can get crazy results when intelligence, bikes, and the internet are combined!
Community Growth
We know that bicycles are getting amazing designs and different models by the day, but did you know that they are also increasing networking in communities? Bicycling has now become an effective and efficient riding lifestyle, it has also promoted the formation of shared services in the industry, and in our communities. May it be a mountain bike or e-bikes, once you are riding a bike regularly, people will just join you!
What happens when bicycles make communities grow? Well, we interact more with people, we become a part of something bigger than ourselves. With cycling, we can be a part of a community that grows constantly, we can share resources, protect each other, and even bring brand awareness to others. This is just the start though, I bet we can achieve so much more in due time!
Creating A Sustainable Future
You might think that once you make the switch from a car to a bike, everything starts getting better, and the environment starts to heal, the reality is far more complicated than that. Bicycles are made all over the world, and that definitely leaves a mark on the world, we are talking about what happens to the environment.
Bike production cannot be ignored, and we are talking from an ecological point of view. We know about the positive effects of the bicycle boom, but also take a look at the negative outcomes:
Energy-Intensive Production
Long Transport Routes
Rare Raw Materials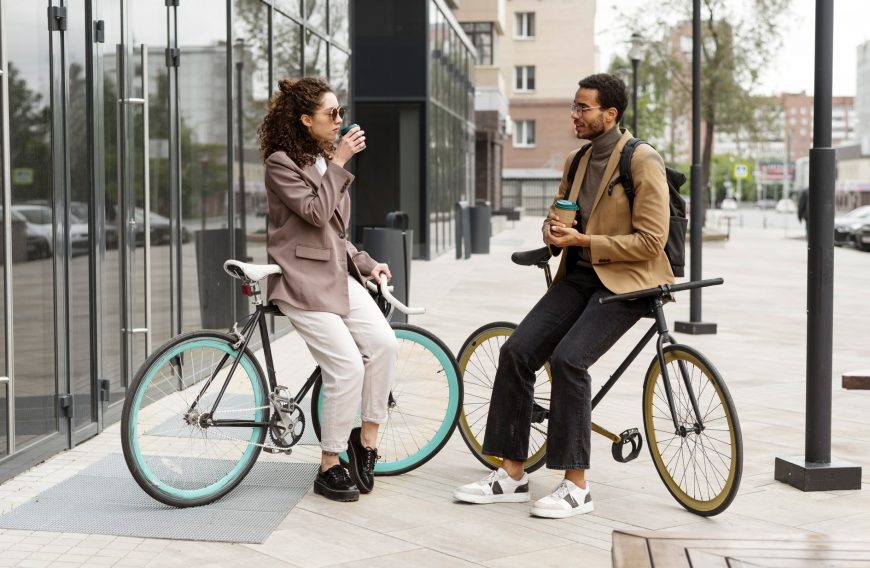 What we have outlined for you is just the beginning, and it is only going to get worse. We must also find ways to stabilize the harmful effects and contain them before they get out of hand. Luckily, many bike manufacturers are getting better with production, which could lead to a better future.
Let's take the example of Riese & Müller, a notable bike producer. They want to become the "most sustainable company in the electric bike industry" by the end of 2025. Another example is the tire manufacturer Schwalbe, they are developing a recycling system for old tires.
Then comes Rose, a mail-order bicycle business. They recently announced that the future of bicycles will be fully carbon-neutral, what does that mean though? It means that you will be able to fully switch from a car to a bike without any kind of problems.
Increased Bike Production In Europe
During the events that proceeded in 2020 and 2021, it became very hard to find a bike for sale. Well, we had the pandemic to thank for that and the bike boom, everyone wanted to have a bike. There was also a shortage of raw materials because most factories were closed, and bike production was a rarity. It was very tough to meet the global demand for bikes that only kept on increasing. How was this threat countered? Now you can actually see a plethora of electric bicycles, road bikes, mountain bikes and so much more.
Many bike brands shifted the production of bike frames and components (Especially bottom brackets) from Asia to Europe. As per the investigations of Pressedienst-Fahrrad, there has been increased bike production in Poland, Hungary, and Portugal.
Bike Leasing Is A New Thing Now: Leases Paid Easily
If you ever worked at a multinational company at a higher post, getting a company car was a status symbol, at least it was treated as one. You would be amazed to know that a company car doesn't seem that much luxurious as compared to a premium bike now, well according to bike leasing.
Bicycles now develop more into status symbols, because not only executives get a company car now. Let's take the example of Germany, there was an increase of more than 300,000 leased cars on roads in 2020, it is triple now. The bike lease rate is paid from the gross salary of employees in some companies, this is before the deduction of taxes and duties. In return of that, 0.25 percent of the sales price is taxed each month in the form of a non-cash benefit. What do people get from this though? This results in attractive monthly installments, which are normally calculated over a usage period of three years and beyond. After that period, the bike can either be returned or purchased at a residual value price.
Don't worry, all bicycle dealers now work in collaboration with large leasing providers. Now let us explain the process to you in four simple steps:
Choose the bike of your dreams
Get an attractive leasing offer
Sign the agreement
Ride away!
Seems easy enough, doesn't it?
The Future Is Meta?
We all know that the internet is going to play a very big role when it comes to the advancement of the bicycling industry. The whole cycling infrastructure, even the automotive industry is going to be impacted by the internet and that is why Meta wants to stay ahead of the game.
More people every day want more benefits, and that is what cycling manufacturers are trying to do, they are filling up the bikes with a lot of benefits and features. Meta, the company which was formerly known as Facebook is trying to include cycling in the metaverse. What does the future hold now? We might have some answers for you about this topic!
Take a look at this Meta ad which showcases the story of Team Amani. Now what is Team Amani, you might be wondering? Team Amani is a bike racing team that was actually created by the power of the Internet, which means that Meta is trying to do something like that.
Maybe we can see some racing possibilities from Team Amani or some collaboration with Meta.
Meta and Zwift- A Successful Partnership?
In this ad, you can see the person using Zwift although we were hoping for a virtual environment or something like that. Zwift seems to be the perfect tool for proto-metaverse in Web 3.0, this shows that the two of them are actually brewing something together.
Meta is known for acquisitions, maybe they are planning on acquiring Zwift. Both of these companies were asked about a possible acquisition but they refused to comment.
As revealed by Crunchbase, Zwift has received $619.5 million in venture capital funding. Isn't it interesting? We all know that the goal of this type of funding is only because of a possible return on investment. Maybe a possible acquisition can justify that!
Recap
The future of bicycling is getting exciting with each passing day, but why is that? They are cheap and improve our lives in every possible way. Since they replace cars and other modes of transportation, a lot of investment has been made in the bicycling industry. We are not just talking about bikes, but everything about bikes, which even includes applications and virtual headsets. Take Meta and Zwift for example, we are sure that a possible acquisition is in process.
These trends that we have mentioned are only the start, and they will only keep on increasing from now. This is surely an exciting time to be a cyclist!
Also Read:
---