Bikes are simultaneously the coolest thing about being human and at times the most frustrating. Did you remember your lock, your lights…your rain gear? These are things cyclists are constantly forgetting or worrying about.
In this article I am going to give you the best ideas for protecting your bike from all the would be bike thieves and some of them don't even involve locks!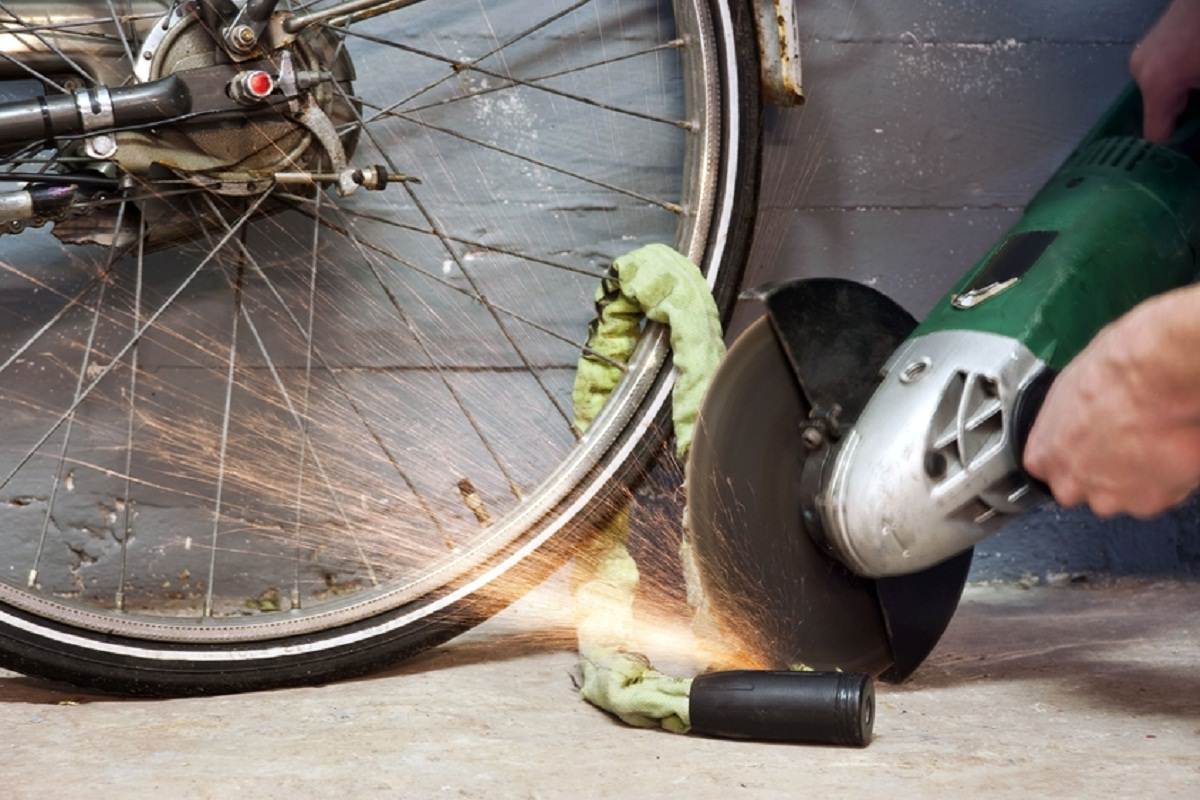 Bike Theft Strategies
I want to talk about a few strategies that bike thieves use to separate you from your baby. Hopefully arming you with a little more knowledge will help you prevent bike theft against you. So, the most brash and drastic form of theft is taking the bike directly from you. More often than not, bikes are not registered and most thieves bank on this fact.
Desperate thieves may try to corner you or threaten you with violence so you hand over the bike. This is pretty rare as most local law enforcement would be aware of a thief who operates multiple times in the same area.
Another popular strategy is casing and locking. This is when a bike thief knows a certain area and the regular patterns of the bike riders in it. They may know where you work, how long you take to get coffee or shop for groceries. Once they are aware of these things they will simply take one of their locks and lock your bike up.
This will prevent you from taking the bike once you have removed your lock. They will then come back at a time when no one is there and use a power tool to remove your lock because you did not want to leave it unlocked obviously.
This method is actually very common especially in big metro areas like New York, London, Chicago, Tokyo, and Los Angeles. The best way to prevent this is to register the bike and call the police if this happens. With the registration you will be able to prove to the police it is in fact your bike and then they should help you cut the lock.
If you do not register the bike then you will end up having to cut the lock yourself and you will likely be met with hostility from bystanders and local police. Bike theft is often not the main concern of local law folks.
Once a thief has stolen your bike it will be on the move pretty quick. They know it is dangerous to hold on to so it will often change hands to other thieves or they will try to unload it using craigslist or other public sales forums. If your bike is not registered then your best chance at tracking it down is checking these forums religiously. Portland (my city) has an independently operated forum where people can get the word out on stolen bikes and rely on the community to help return them.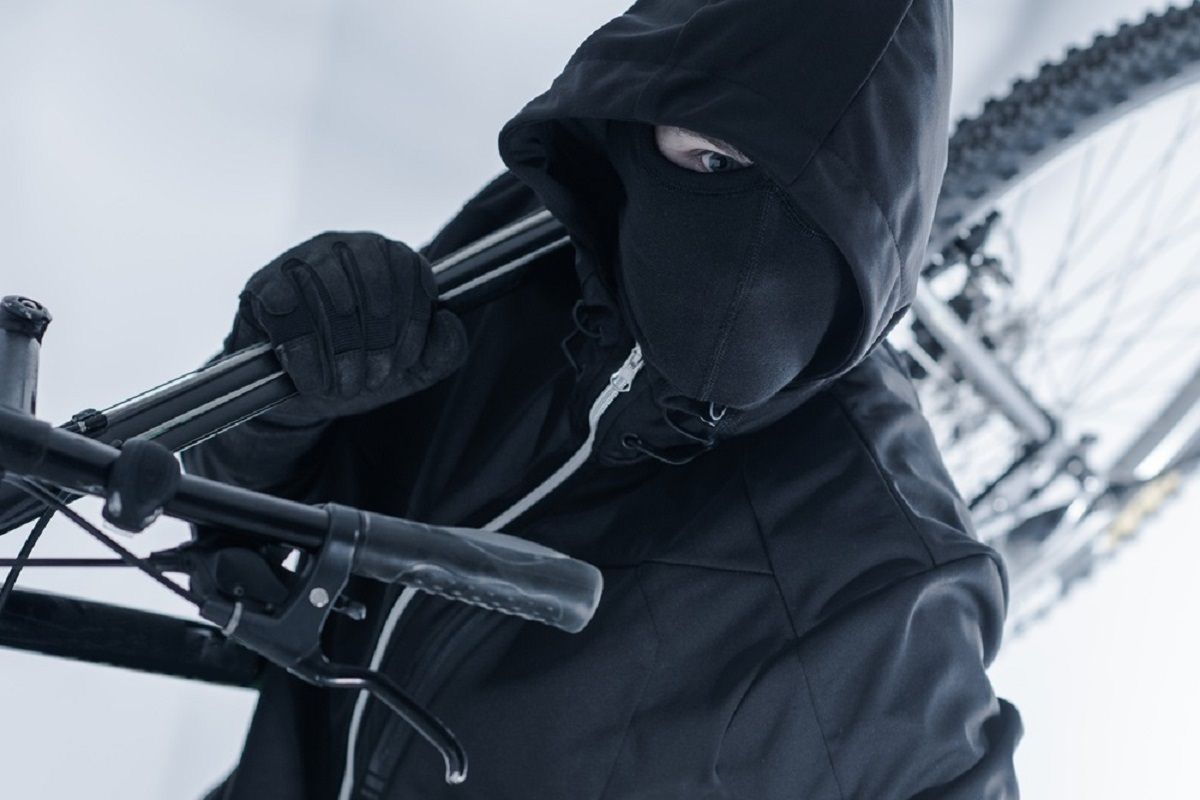 Protecting Your Bikes
The absolute best way to protect your bike is to keep it in your sight at all times. Even if it is locked up you will know if someone tries to mess with it. I know this may not work for you in every case but it might be something people forget from time to time. Take it inside your work with you, take it inside your home with you, and it will put your mind at ease if you just get a window seat at your favorite burger joint.
The second easiest way to protect your bike is to get an insurance policy on it. This is so simple. I have renter's insurance which covers my bike even if I am not in my home, and just to be sure I set up a single article policy with $1200 of coverage. My insurance payments are $20 dollars a month. Not so bad for a little peace of mind. My bike may get stolen but at least it can be replaced.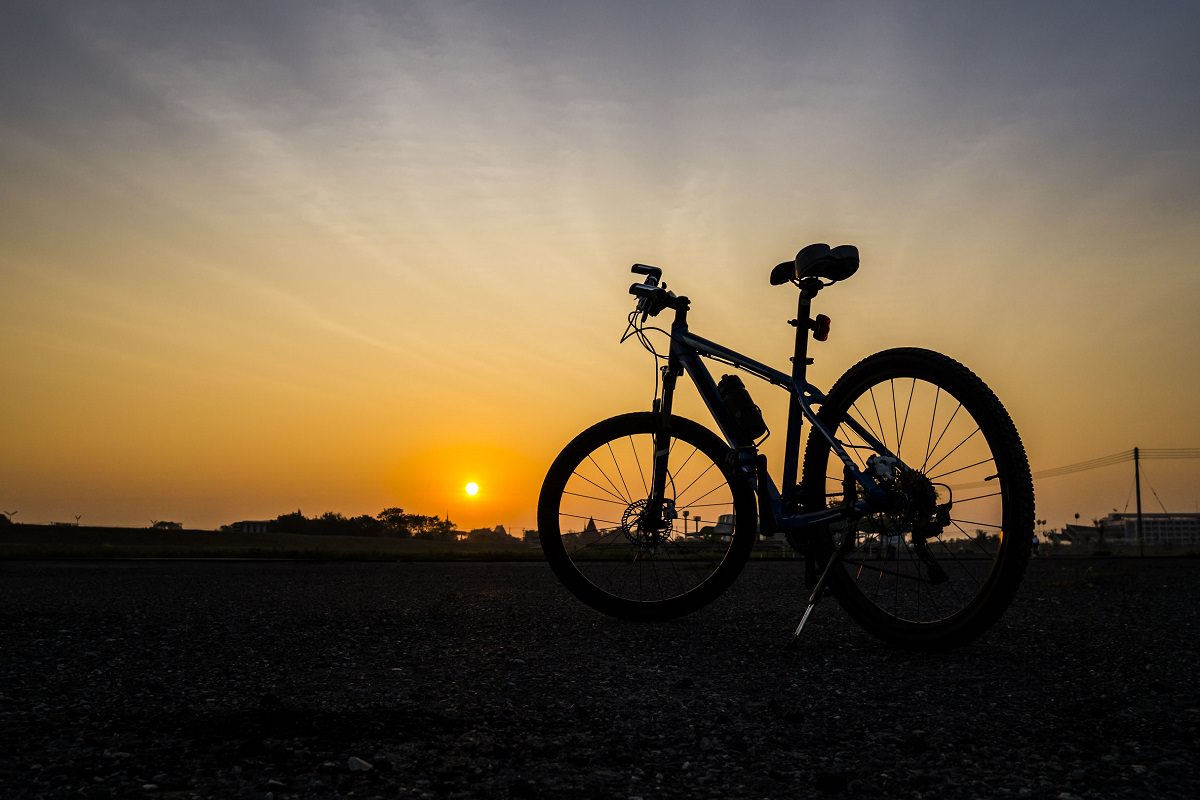 Leave the Nice Bike at Home
Now, if you commute by bike like me and inevitably have to get a lock and lock up your bike in various places at least be smart about it. I think it goes without saying that you should leave your Trek Speed Concept 9.9 at home.
Bike thieves, at least those who have been in the business for a while recognize nice things just like the rest of us bike nerds do. You have to remember that not only are the frame and wheels expensive but the components are very nice and sometimes easier to remove because no one locks up their handlebars.
Just the other week I was in my local bike shop listening to a guy complain about how he went in for coffee and came out to his handlebars being gone. Someone had removed the face plate on his stem, cut his cables, and stole his bars and the Shimano 105 shifters he had on there. These things are not cheap to replace.
Be Aware
The next thing you should be aware of is your surroundings. If you know an area is primed for bike theft then perhaps lock somewhere else. I live in an area with a pretty good sized downtown area where many bikes are stolen. Sometimes it is just a matter of parking on the right block or next to the wrong bike. Bike thieves don't always go out looking for the nicest bike, sometimes it is just a matter of which bike is easier to steal.
Where I live there is high population of vagrants and homeless people. I hate to single out one community especially based on economic circumstances but to be realistic they are usually good candidates for bike thieves here so I make sure to be aware of the types of people hanging around my bike. That is not to say they are the only bike thieves or that there aren't some extenuating circumstances but just be aware of where you park your bike.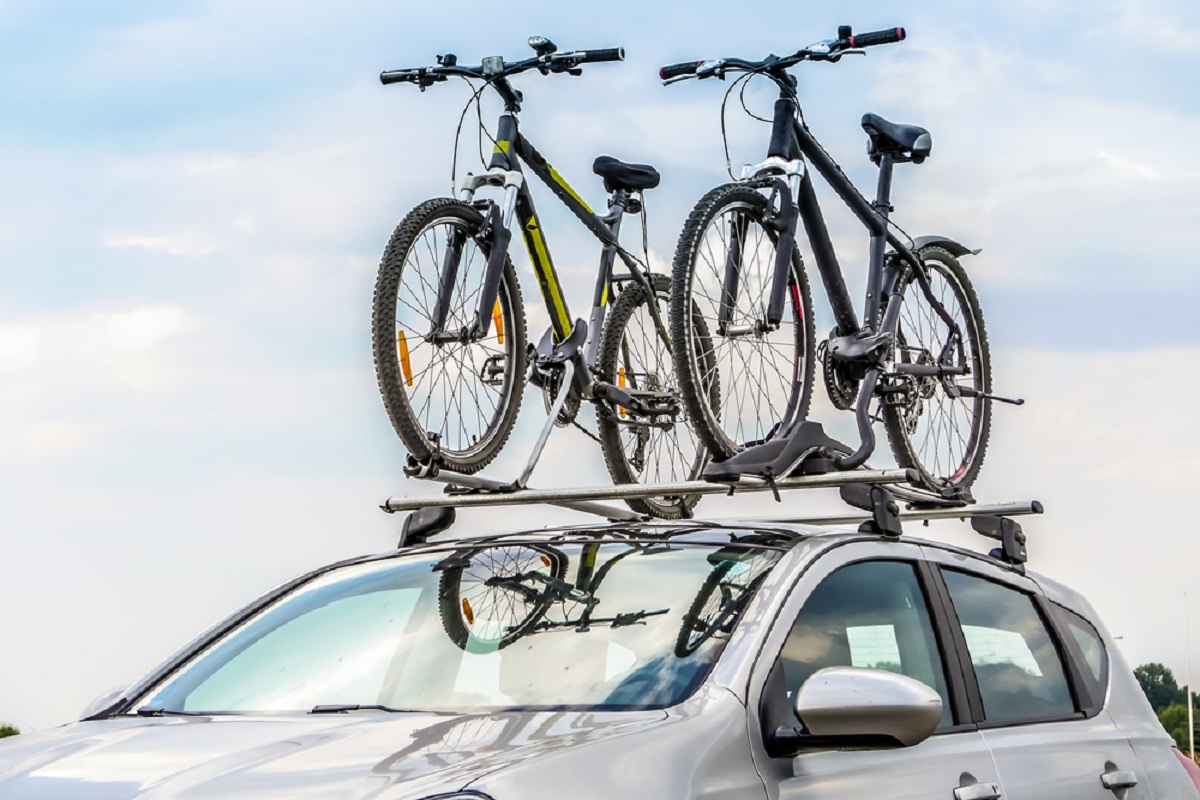 Roof Racks
Another thing to be aware of is when your bike is on your roof or trunk rack. Just because it is mounted up there does not make it impervious to theft. When you make a quick stop at the grocery store on the way to a ride, make sure someone is in the car or that the bikes are locked. You would hate to be on the way to some gnarly single track and have your bike get stolen when you run in to pay for your gas. It has happened.
So far these have all been pretty logical things. Now let's talk about locks specifically. Even though companies design and make cable locks, they should never be your main line of defense. I have personally cut through a half inch cable lock with a pocket knife just to show it can be done. Most bike thieves carry around bolt cutters which are meant to cut through tensile strength steel and these make short work of feeble cables.
There is a market for cable locks that is why manufacturers continue to make them. Every manufacturer specifically warns against their own products saying that cable locks are not the safest way to lock your bikes. They rate their locks 3/10 on average and admit that they are easily cut. I repeat, do not use only a cable lock when locking your bike.
Sometimes it is a good idea to use a cable lock to lock your wheels while using a u lock to lock your frame. I do this whenever I leave my bike at the airport when I travel. The area is well lit, I lock my frame, my wheels, and my seatpost. The airport is pretty far away from downtown and it has pretty high security presence. I would prefer a bike locker but unfortunately there are none available.
Let's take look at the top 10 best bike locks:
So, there are the 10 best locks you can buy. I posted the links to REI's web store but you can certainly fine them anywhere. It is important to remember to be smart when locking your bike. Although you may have the best lock on the market that won't stop a thief if you give him enough time and the right tools.
Above all else, do not leave your biked locked up in an unfamiliar area overnight, if it were me I would always take my bike inside anyway.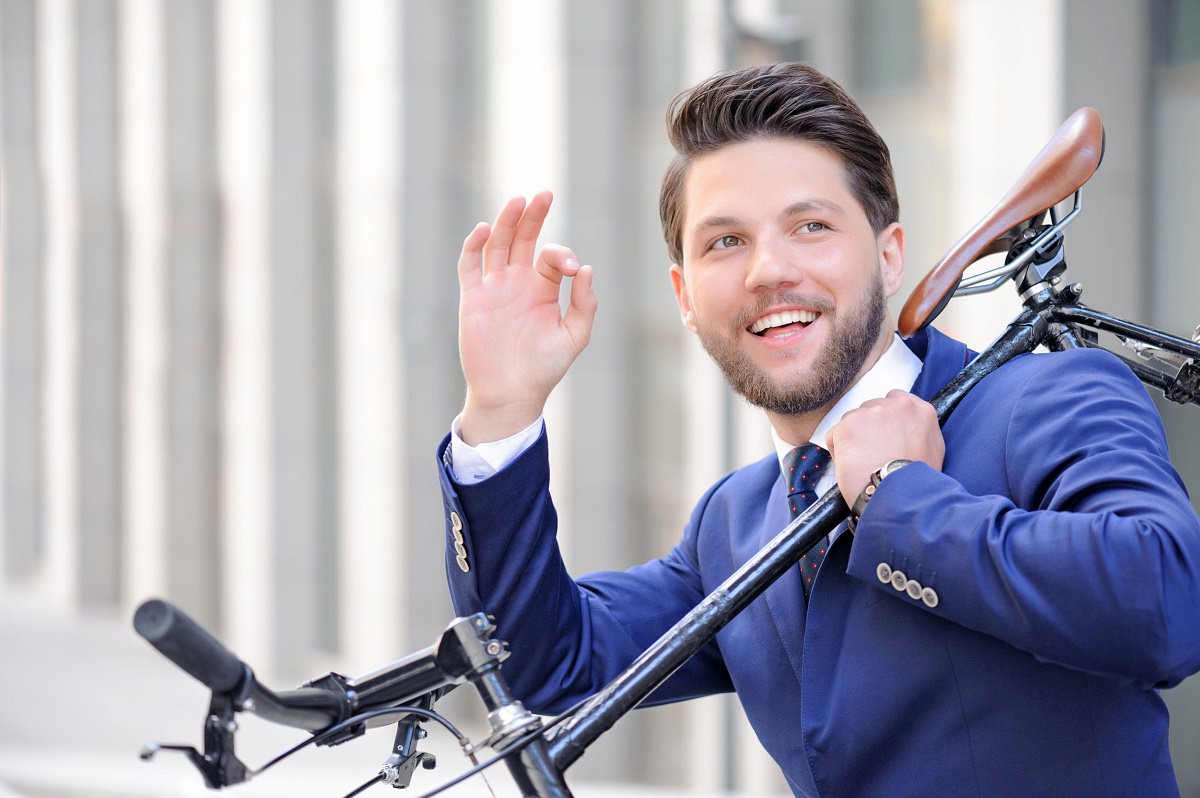 Technology
Now that we are well into the 21st century, technology is making leaps and bounds in the form of bike security. I just wanted to give you a few examples that might be worth researching on your own. There are some great gps tracking devices out there now. A chip is places in the seat tube under the seat post and as long as a thief doesn't know how to remove it or turn it off then they have a very high success rate of returning your bike to you.
Gps devices are coming standard in aftermarket electronic front wheels like the Copenhagen wheel and smart devices like Smart Halo. These devices help you navigate, plan, and go up steep hills with little problem.
That isn't all, companies have even created a digital app that lets you use your smartphone as your key. Isn't the future wonderful?