An essential part of biking is getting creative, and going beyond your usual routine. Sometimes you just have to do something daring and that is where BMX bikes come into the fray. These bikes are meant to push your skills and limits to the ultimate test, they allow you to stay balanced while they flip around, making them the ultimate machines for stunts and tricks.
I personally think that BMX Bikes are the only kind of bikes that have evolved so much in the past decade. You can see various designs, and hybrids, there is just so much variety nowadays. Since brands are busy manufacturing bikes of all designs, it can be extremely overwhelming and difficult for people to find the best product for themselves.
What Is A BMX Bike And Why Do You Need One?
We have seen BMX bikes all around us but what is BMX actually and what does it stand for? BMX is a cycling sport that revolves around doing different kinds of stunts and tricks on your bike. BMX actually stands for Bicycle Motocross, this is an off-road activity full of adrenaline-fueled disciplines.
Some of the best examples of this kind of discipline are flatland riding and dirt jumping. Although these are just some of the examples that we have mentioned, BMX riders are always trying ways to embark on new challenges and push themselves to the absolute limit.
Now you must be asking this question- What Are BMX Bikes? Why You Should Try BMX Riding?
If you are into motocross bicycling, then getting a BMX Bike is going to be the best approach. These bikes are just chaotic fun, they let you do all types of stunts, tricks, and so much more. You need to be careful using these bikes for normal commutes, they are not built for that kind of traversal. Although when it comes to skating parks or being a daredevil, there is no better option than the BMX Bikes!
BMX Bikes are also great options for kids, since these bikes support all ages, it is a nice way to let kids have some fun. Adjustable handlebars and seat height help out a lot in having the kind of adventure you really want. Even though kids can use BMX bikes, it doesn't mean that you should always give them a free hand about it. Make sure that you supervise them every time they use this kind of bike.
The Best BMX Brands of 2023: Experience The Masters Of Creativity
There are a lot of BMX brands out there, in the past decade we have seen a rise of more than 50% in emerging bike brands and that is just huge. It is very easy to get overwhelmed trying to find the best kind of BMX brand for yourself but that is what IceBike is here for!
While choosing the best BMX Brands, we took a precise look at the Brand Reputation, Quality Of Products, Price Range, Portfolio, Customer Service, and much more. We will dive into these details at the end of our guide, so stay tuned! For now, let's start with the best BMX Brands of 2023.
1. WeThePeople

There is no comparison when it comes to German craftsmanship, take a look at BMX and Mercedes-Benz. We know you want the best when it comes to BMX Bikes so we present the brand WeThePeople. They are the manufacturers of amazing high-end bikes, you can expect them to offer innovative designs and bikes that are out of this world.
One of the best things about them is that they offer their products at competitive prices, all of this combined with high-quality products makes them much desired. You can try out WeThePeople if you are planning on getting a brand new BMX bike or replacing your old rig, it works out both ways. From race bikes to freestyle bikes, you can expect a lot from them!
You can expect to get a huge variety of BMX bikes from this brand, from beginner-level bikes to professional ones, they have almost everything.
Some of the best BMX bike series from WeThePeople are:
20-Inch: THRILLSEEKER, NOVA, ARCADE, CRYSIS, And Much More.
12-18 Inch: PRIME, RIOT, SEED, And Much More.
22-27.5 Inch: ATLAS, AUDIO, And Much More.
2. Diamondback


You might have heard about Diamondback bikes, you might have even tried them out. If you have also tried out the Mongoose brand then know that Diamondback is of the same quality, they are just priced a bit better. Located in Newbury Park, California, there cannot be a better operation point for Diamondback.
One of the main things that you need to know about Diamondback is that their bikes have amazing durability and are also priced economically. Well not all of them are priced low but even a person with a limited budget can get a very good quality BMX Bike.
Their BMX Bikes are also exceptional, featuring innovative designs and exceptional build quality, you just can't get enough of them. Apart from BMX essentials, you can also try out their amazing mountain bikes.
Some of the best BMX bikes from Diamondback are:
3. Mongoose

Mongoose is one of the best bike manufacturers in the modern bike industry, there are few brands that come close to it. Although they had humble beginnings in 1974, no one thought that they would evolve so much from California's SoCal garage into something spectacular. Wherever there are BMX Bikes, there is Mongoose, both of these terms are directly related. This can also be considered one of the cheap bmx bike brands that don't compromise on quality.
They have BMX Bikes for all ages and sizes, and the best part is that most of their bikes are unisex. No matter what your skill set is, whether you are a beginner or a pro, you will always find the best kind of BMX bike at Mongoose. Even limited by a tight budget, you will still be able to find plenty of high-quality options at Mongoose.
Some of the best BMX bikes from Mongoose are:
Legion L500
AXIOS PRO
TITLE PRO XXL
HOOLIGAN
4. Haro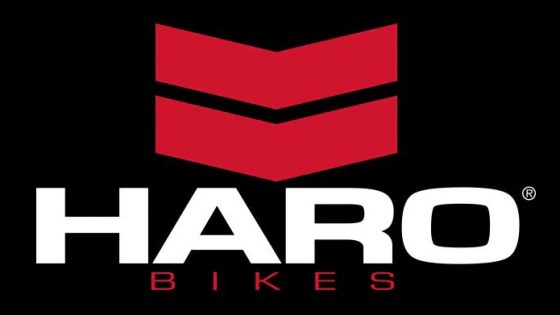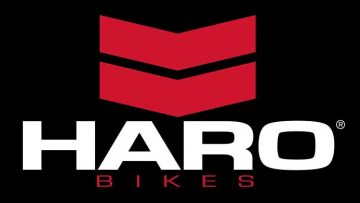 Haro represents the highest standard in freestyle BMX bikes, and everyone knows that. Nobody makes bikes frame as Haro does, even the top brands look up to Haro for inspiration. The quality of their components is unmatched, which makes them the top choice among riders automatically.
If you are not a fan of lightweight frames then Haro gives you the option to be flexible and upgrade. Even your old bikes can be upgraded to stronger newer models (With some adjustments). No matter what kind of BMX bike you are looking for, Haro already has it!
Some of the best BMX bikes from Haro are:
Race (Micro Mini To Pro XL): BLACKOUT, PRO 24, PRO XL, EXPERT
Big Wheel BMX (24, 26, and 29-Inch Bikes): B.M.F 26, BOB HARO FREESTYLER 26, DMC 24
Kids: SHREDDER
5. Eastern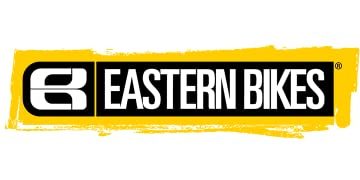 With an experience of over 20+ years, Easter Bikes are favored for all types of bikes and that includes their BMX category. From complete bikes to frames, tires, and forks, they have everything at your disposal.
We love Eastern Bikes for the love that they put into their products, the price is affordable but the quality that you get is unmatched.
Some of the best BMX bikes from Eastern are:
Paydirt
Cobra
Traildigger
Nightwasp
6. Fitbikeco.


Fit Bikes is yet another amazing BMX brand that you need to put on your radar. Operational for more than 20 years, Fit bikes is putting amazing BMX bikes on the streets. Based in California, Fit bikes has a humongous fan following, thus proving the point that they are the masters of their craft.
From complete BMX bikes to frames, they offer a lot, and that too at affordable prices. You can check them out and see what kind of bikes they have in store for you!
Some of the best BMX bikes from Fitbikeco. are:
2023 STR Freecoaster
TRL (Different Sizes)
PRK (Different Sizes)
7. Cult Crew

If you are just getting into the realm of BMX biking, then you might want to check out Cult Crew, they make astounding bikes. From complete bikes to cycling apparel, they have it all, you really need to check out their impressive portfolio.
Don't have enough budget? You don't need to worry about a thing! For just under $1000, you can get a premium high-quality BMX bike. They even offer complete after-sales service, you won't need to have about your bike breaking down or anything like that.
Some of the best BMX bikes from Cult Crew are:
JUVENILE
GATEWAY
CONTROL
DEVOTION
8. Kink


Want to go beyond the average BMX experience, you might need to try out Kink! The BMX bikes from Kink are unlike anything that you have tried out before. These bikes are lightweight yet their durability and performance are off the charts.
Exceptional BMX bikes at affordable prices, this is what Kink offers! Just like Cult Crew, they have a whole lineup of amazing bikes, clothing apparel, and just so much more. You might think that you have seen these kinds of bikes before but they find new ways to surprise you, such is their expertise. Featuring Casey Starling and Harrison Arcari, you need to check out their Kerosene BMX.
Some of the best BMX bikes from Kink are:
Coast
Roaster
Pump
Drifter
Williams
9. Mafiabikes

I'll make you an offer you won't refuse! This is what Mafiabikes stands for, making exceptional BMX bikes that you just won't stay away from. They are a new BMX brand but you can't deny that high level of quality, it makes you come back for more.
What makes them so famous though? Premium-quality products, excellent pricing, and the option to fully customize your ride. Check out their huge portfolio, you won't be disappointed!
Some of the best BMX bike series from Mafiabikes are:
Freestyle BMX: Soldato, Gusta, Kush, Pablo, and so much more.
Big BMX/Cruiser: Medusa, Chenga, Chonky, and Bomma.
10. Elite BMX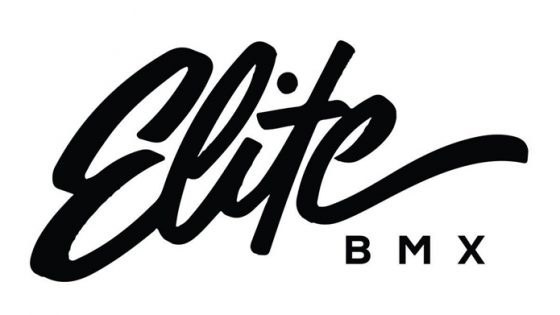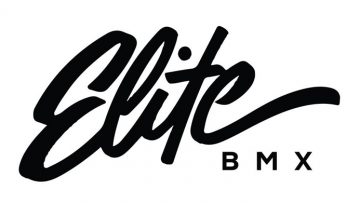 Professional BMX racers choose Elite as their personal preference, and that says a lot. If you want the best kind of BMX bikes at your disposal then there is no better option than Elite BMX. Since they cater to professionals, they know how to make high-end machines that never compromise on quality but are light on the pocket.
Founded by David Greenfield and Richie Cortez, located in Philadelphia, Elite knows how to provide the ultimate BMX biking experience. This company is known for offering bikes in various color options, top-of-the-line quality, and easy assembly. You must be asking this question- Why is easy assembly something to brag about? Most BMX bikes come 60%-80% assembled, part of the whole experience is assembling the bike. If you can assemble your bike easily and in a short time period then you are good to go!
Some of the best BMX bikes from Elite are:
Stealth
Destro
PEE WEE
Outlaw
11. Redline

Redline is one of the finest BMX brands that you should try out, operational since 1970, they know how to create amazing machines. They create BMX bikes for both amateurs and professionals, and once you try them out, they will become extremely hard to replace.
What's the best part about Redline bikes? There are a lot of them but let us highlight the main reasons why they are famous. Redline has in-house riding teams that test each and every bike, which also improves upon the deficiencies. You can expect only the best from Redline so make sure to try them out!
Some of the best BMX bikes from Redline are:
ROAM
ASSET 24
ROMP
RIVAL
RECON
How We Chose The Best BMX Brands?
Choosing the best BMX brands isn't a piece of cake, especially when you want your readers to experience high-quality machines. Since there are a lot of BMX brands out there, it can be a daunting task to choose the best and stick to it. We checked the above-mentioned brands in different aspects, and once we were satisfied with the results, we stated them.
Here are the aspects that we considered:
Brand Reputation
Brand Reputation matters a lot, you need to know how much a brand is capable of and how much they actually deliver. Having the right portfolio is one thing but the actual execution of operations takes the cake. All the brands that we have mentioned have been operating for more than 20+ years, we made some exceptions for new brands bye they too have amazing reputations all across.
Strong Portfolio
You cannot be a competitive brand if you don't have an impressive lineup of products ready to sell. Diversity is the key nowadays, brands need to adjust according to the market demand and that is what these BMX brands are doing. They don't just offer amazing BMX bikes but also every other sort of bike, from racing bikes to powerful mountain bikes, they have it all!
Affordable Pricing
In order to be a successful BMX brand, you must cater to people of all living standards. There will be people that can afford high-quality premium bikes but then there will also be people that are very tight on budget. These brands have bikes that can cater to both of these people, which makes them successful and famous. More sales lead to more success!
Strong Customer Service
Offering great and durable bikes is one thing, but having strong customer service is where the challenge really is. If you can offer great after-sales support to your customers then that is great. Whether it is customer support or just tips and tricks, these brands are doing the best they can to satisfy their customers.
Innovative Designs
A very important part of being successful is following the trends. Being innovative from time to time will lead to more sales and recognition. You can expect these brands to have all the latest and innovative designs.
Why You Should Stay Away From Cheap BMX Brands?
Cheap means good, right? Right? In the world of BMX bikes, you should stay away from cheap brands because here cheap means "Bad." Since you will be performing different tricks and stunts on your bike, you want the bike to be reliable and durable. Brands that only make cheap products will have inconsistent bikes with poor-quality materials, you can even have an accident while riding those kinds of bikes. In the case of freestyle riding, you should never go for a cheap bmx bike, you really don't want to get in trouble there. Freestyle bikes needs to be of the top quality!
Once you try out a premium BMX bike, it will be very hard to go back. You won't have to spend a lot on BMX bikes, but make sure to invest in a really good one since you won't be paying for it every day!
Recap
You can never go wrong with BMX bikes, no matter if you are planning on performing stunts or doing tricks, these bikes always deliver. The market for BMX bikes is becoming extremely competitive, as new brands are emerging almost daily. It can become extremely difficult and overwhelming to choose the best kind of BMX brand, but that is why we are here for you!
From Diamondback to Elite Bikes, we have tried to fill up this guide with only the best brands that are available right now. They offer a huge and exciting portfolio, from BMX bikes to cycling apparel, they have it all. We hope that with the information we've provided, you can now choose the best bike for you. If you have any questions, then do let us know in the comments below! Get any bike from these bikes and you will be able to enjoy seamless bmx racing.
Also Read: