Winter is almost here and you know what that means! Cozy environments followed by spectacular rides, you can go for rides outdoors or tackle some challenges in virtual reality all thanks to Zwift Worlds. Just like the weather is changing, so is the virtual world of Zwift and you are going to love what they have in store for us. Zwift users will now get to experience 19 km of fresh and never-before-seen roads in Watopia and that will be a sight to behold. Let me tell you this, although it was teased a while back, the new Coastal Causeway was completely off-limits until now. If you are a fan of the Watopia Universe then you are going to love what the new update has in store for you. Plus, you cannot ignore that view!
Just look at that! Beautiful work done by Zwift and I cannot wait to jump back into it.
What To Expect From The Coastal Causeway?
I know that many of you are really excited about the new Coastal Causeway region, well it offers five unique environments. Zwift has created an impeccable network here, the new roads also connect with existing Watopian roads, giving you seamless exploration. For example, the Fuego Flats are now connected with the Mayan Jungle.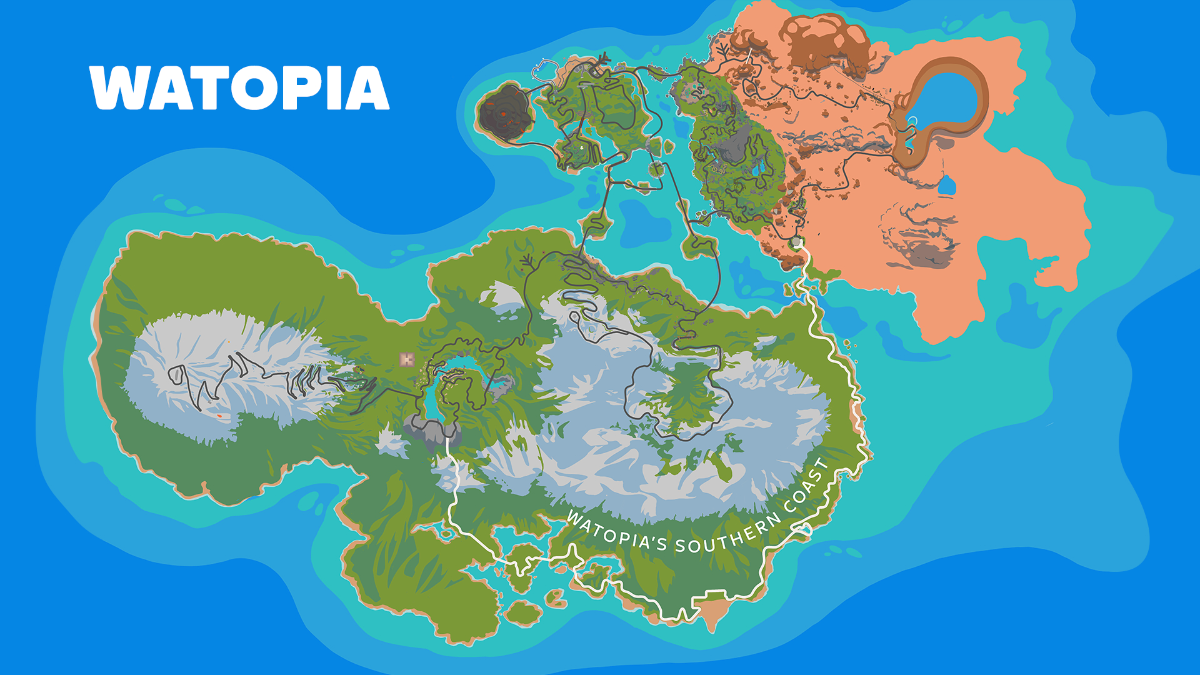 Longer Than Ever Before
I have to say, the way the Engineering team at Zwift has created a seamless network of roads is appalling. I love it! I have never experienced something like this in virtual reality, almost brings tears to my eyes. Eight new routes have been connected and you will get to try them very soon.
Coast Crusher (34 kilometers and 172 meters of ascent)
The Big Ring (48 kilometers and 268 meters of ascent)
Accelerate to Elevate (41 kilometers and 1,152 meters)
Shorelines and Summits (46 kilometers and 776 meters of climbing, including the Epic KOM)
Sugar Cookie (33 kilometers and 250 meters of climbing)
Going Coastal (16 kilometers and 63 meters of climbing)
Temple Trek (6 kilometers and 25 meters of climbing)
Canopies and Coastlines (22 kilometers and 124 meters of climbing)
Enjoy New Sprint Segments
With the newly furnished roads, you can easily enjoy Watopia's coast without any problems or delays. Thanks to the update, users will be able to enjoy these new sprint segments:
Stoneway Spring
Acropolis Sprint
Sadquatch Sprint
Woodland Sprint
How To Get The Coastal Causeway?
With the new 1.51 game release, you will be able to enjoy the Coastal Causeway. If you are already a Zwifter then your game was already updated yesterday (25 October), all access will start rolling out on Saturday (28 October). Make sure to keep an eye out for the new easter eggs in Watopia. Have fun!
For more information, click here.
Also Read: Introducing The Sno-Go Ski Bike: The Perfect MTB For Winter Adventures
Featured Image Via Zwift
---