Bikes are great in all shapes and sizes and we just cannot live without them! Riding a fixie bike is great, but trying out a pedal-powered Lamborghini is even better that is why we will be discussing some of the weirdest bikes that have been designed.
Unusual bikes exist all around us, while many of them are used for fun reasons, some of them also serve a purpose. In order to understand that purpose, we must take a deep dive into them, why they exist and what was the reason behind their invention. The bikes that we will be sharing with you today are all out of this world, but we have to applaud the designers who took this daring step to defy all odds.
Let's look at some of the bikes that are out of this world!
The STOOPIDTALLER Tallest Bike In The World
Some bikes serve a purpose, and then there are some bikes that just exist for pure entertainment. Meet the STOOPIDTALLER made by the brilliant inventor Richie Trimble. Richie had humble beginnings, as he was a night rider. Seeing hoards of bikes rip through the night inspired him to build something bigger and better and then years later, the STOOPIDTALLER came into existence.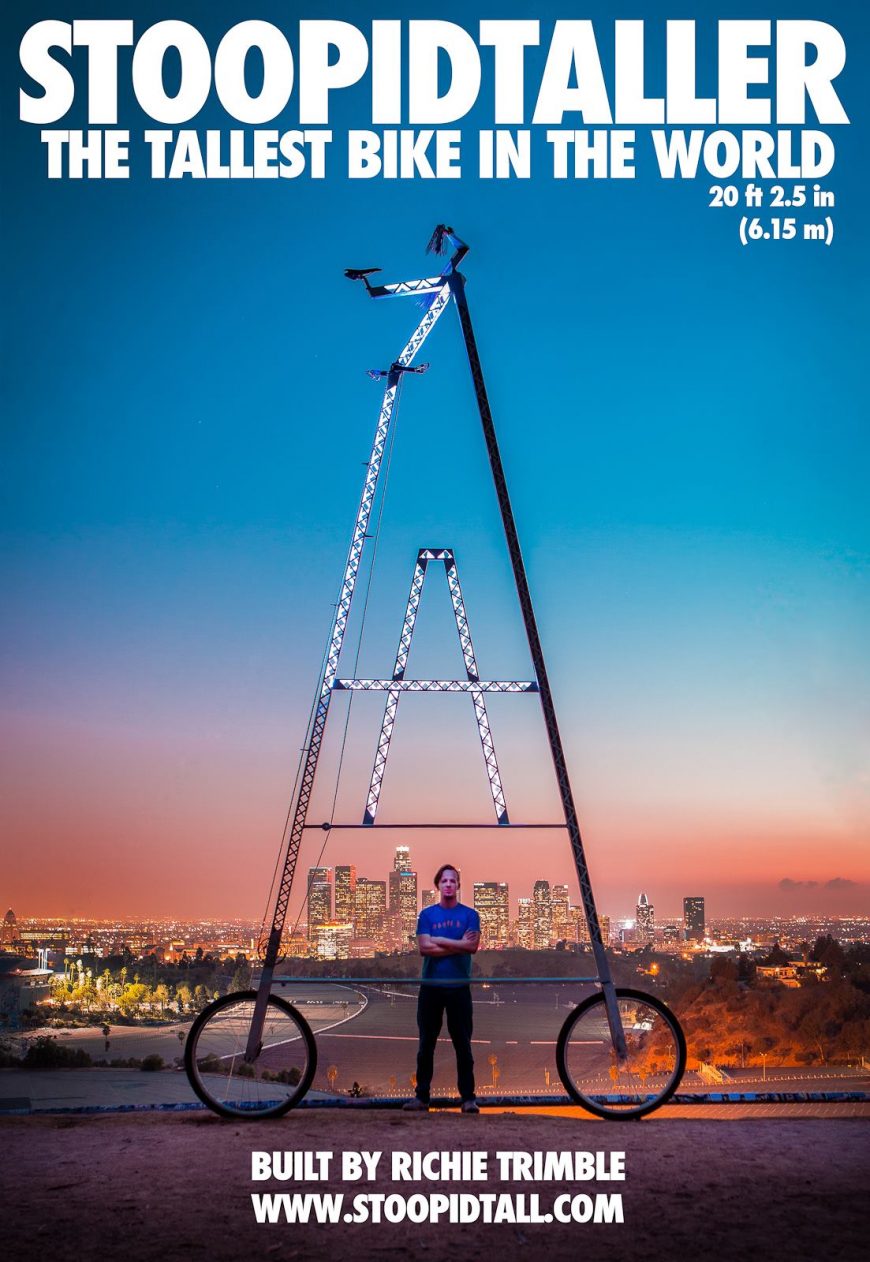 Guinness World Records
Richie's invention- the STOOPIDTALLER has won the Guinness World Record for being the World's Tallest Bicycle, you can even call it the Burj Khalifa of bikes if it suits you better. The measurements of the bike are 6.15 m (20 ft 2.5 in).
Abici Velocino Tiniest Fron Wheel You Have Ever Seen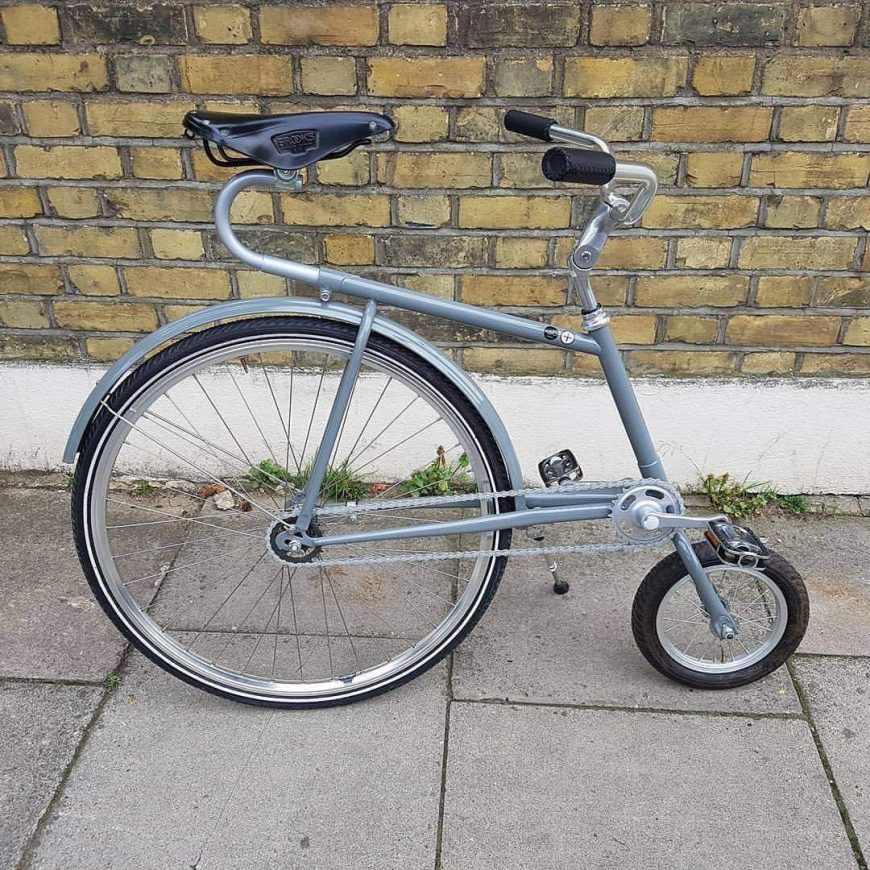 Let's take a look at the Abici Velocino, one of the funniest bikes that we have come across. This bike has a really tiny wheel, and it looks like it belongs in the museum rather than on the road. This one has a seat post that resembles a curving tail and has handlebars that are placed well below your knees.
Some might even think if the bike is fit to ride thanks to its design, you need to try it to find out! This bike is certainly an antique piece, it will bring back memories of the early 18th century when bikes were just discovered. Take out your best waistcoat and ride this bike, you will not be disappointed.
Why the small wheels though, does it has any cycling benefit? Apart from the aesthetics, there is a really good advantage of the tiny front wheel. You can control the bike effectively, when the speed gets out of control then you can just throw your arms out and save someone from colliding with the bike.
The Dursley Pedersen – A Unique Classic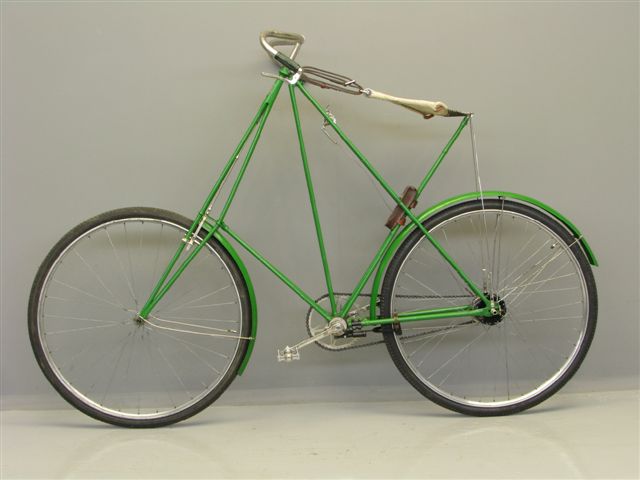 There is no going through this list if we don't add the Dursley Pedersen, it is one of the cult classics. It is a unique mix between a bicycle and a chopper motorcycle, from that combination you get something that seems very weird but looks promising.
The Hammock seat is one of the best things about the Dursely, it gives the bike extreme comfort and any rider can use it without any kind of problems. We did not though that the Dursely could have a spiderweb for a seat post, some might like this idea while others will stay away from it. The original Dursley Pedersen was made in the early 1920s by Mikael Pederson- a danish designer and inventor.
Pederson's idea of the hammock seat was that it could save the rider from shocks and jolts from the bumps, it would serve as a suspension. If you look back at the 1920s, when the Dursley Pedersen was invented, looks like it was much needed back then.
The Viks Bicycle – A Bike Without Seat Tube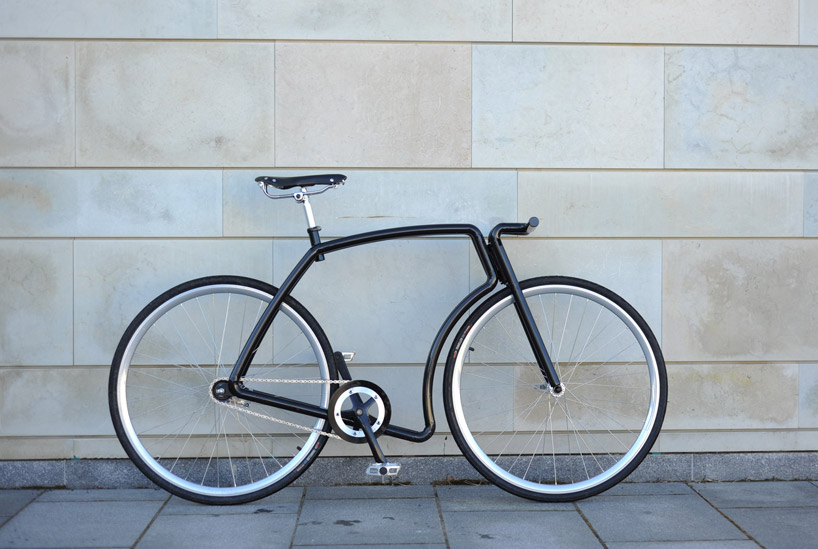 What if we told you there was a bike without a seat tube? Yeah, that would be the Viks Bicycle. This one has a diamond frameset which just removes the seat tube from the picture. It looks utterly gorgeous. This frame is double-reinforced, making it stronger than others. There is a fork and handlebars, seriously just take a look at the bike yourself.
In the end, there is a unique cutaway for the wheel, you have not seen a modern and sleek bike like this before. Apart from the aesthetics, this bike is great to ride too!
The Roundtail: A Frame That Turns Heads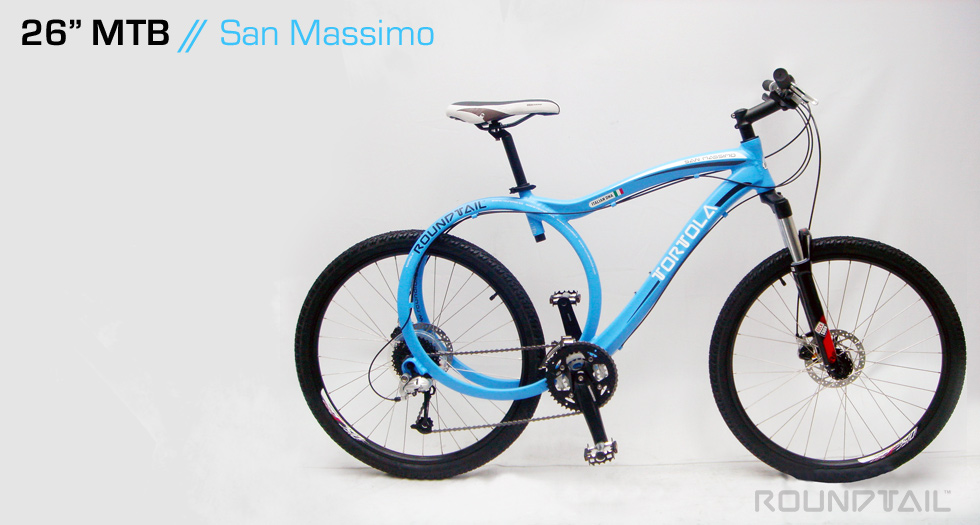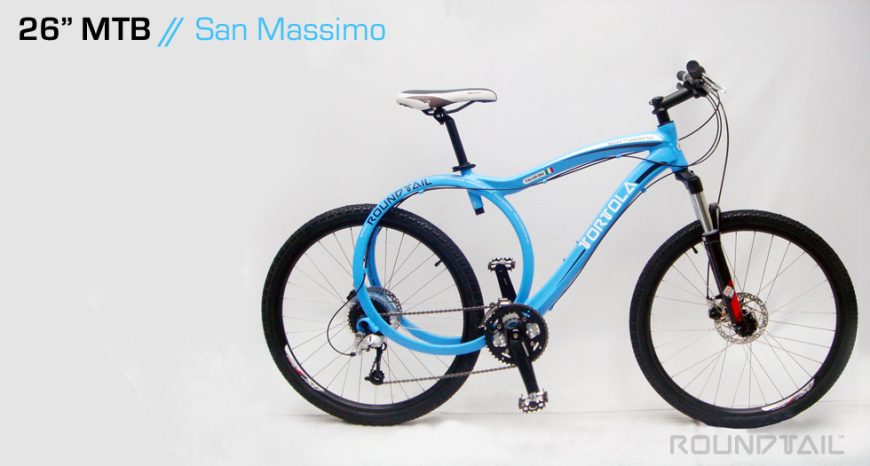 Diamond frames are great and they offer a lot of exciting advantages, but there are still many problems with them. The first thing is that they are not comfortable at all, the pedaling efficiency isn't that great and it does not even absorb the vibrations as it should. All of this was experienced by Canadian Lou Tortola so he decided to change it.
What came after was the Roundtail, a unique and weird bike that has a conspicuous frame. Tortola thinks that having a seat tube results in spinal pain as the vibrations from the bumps are passed through the tube. The Roundtail has dual rear forks, this reduces that pain by a whopping sixty percent.
Strida – The Folding Bike That Looks Like A Golf Bag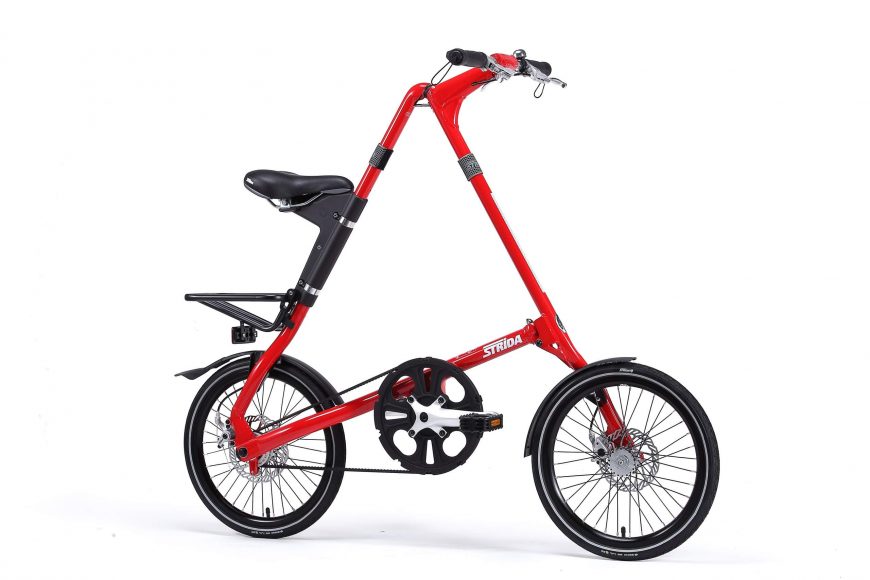 You must have seen countless folding bikes and even used them, but you have never seen anything like the Strida. Now, this is a folding bike that looks exactly like a golf bag, the best kind of bike to get if you don't want to worry yourself with bike locks. May it be San Francisco or Miami, with the Strida you will never have to worry about anything. It has a powerful construction, especially the rear wheel.
This one feels like a normal bike, the bike turns into a golf bag within seconds. The frame looks like a diamond and that is where the uniqueness starts. This is a comfortable bike, with those tiny wheels you won't be able to get top speeds but the agility is unmatched.
The Fliz: Rider Becomes The Pedal Itself
You might have heard of different types of pedals, but you have not seen a bike where the rider becomes the pedals of the bike. Yeah, the Fliz is exactly that kind of weird bike where you push the bike forward. This is just the concept of the bike as it has not started production, designers Tom Hambrock and Juri Spetter made a prototype to show how the bike would actually work.
If you have seen the Flinstones and want to feel like Fred Flinstone then this is the bike to get. Yaba daba doo!
The Jogging Bike – Sneakers For Wheels
If you love to combine both jogging and cycling then you need to get the Jogging Bike. It has 12 amazing high-performance sneakers installed on two wheels. Now that is something really weird!