Let's face it, electric bikes have made commuting on longer routes much easier and hassle-free but not all of us want to go out of our way to own an electric bike. There may be several issues like the cost, attachment with your old bike, or just the big battery size that pulls us back on route as soon as we start contemplating upgrading.
But what if I tell you that upgrading is not an issue anymore and it is now easier than ever to own an electric bike? Swytch has introduced its new electric bicycle conversion kit. This conversion kit is a fun way to bring your old bicycle to life again.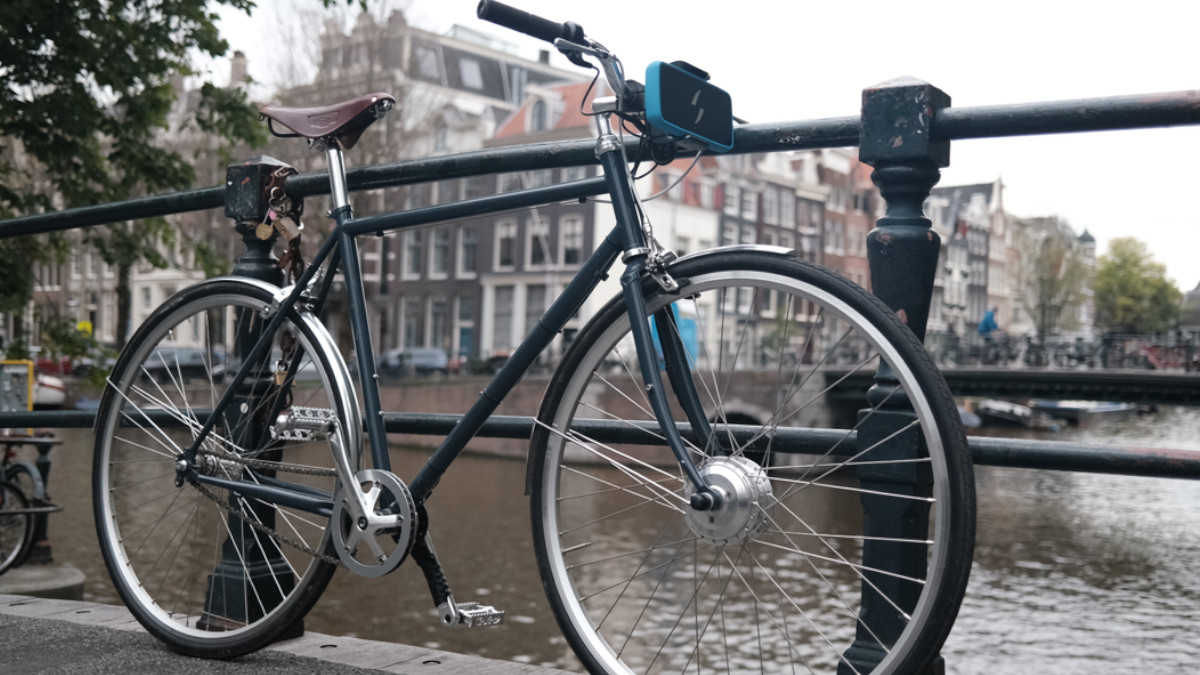 Inside The Conversion Kit
The updated version has a handlebar mount that fastens to the rigid plastic case that holds the battery. What is best about this kit is that this kit is backward compatible. This means that if you are using an old version of the kit, you do not have to renew all of the kit to upgrade your battery. All you have to do is just replace the battery and you will be good to go.
The kit also includes a geared hub motor wheel powered at 250-watt, a charger, pedal sensors, a bracket, and a mount.
Battery Size And Weight
Unlike other electric bike batteries, which are huge enough to be spotted from a distance and very difficult to carry, the Swytch Electric Bicycle Conversion battery is small. It is so small that it can fit into your pocket just like your mobile phone. It weighs only 1.5 pounds.
Battery Power And Range
The battery is powered at 36V, 98WH. It is a lithium-ion AIR battery. All it takes to charge is an hour only and it can give you a range of 9 miles but the battery is also available in a larger size which will give an average range of 19 miles.
Installation
The kit is very easy to install as it follows the one-step installation process. Together, the motor and the wheel make a single unit. To install it you will have to remove the old wheel and install the one you got with the kit.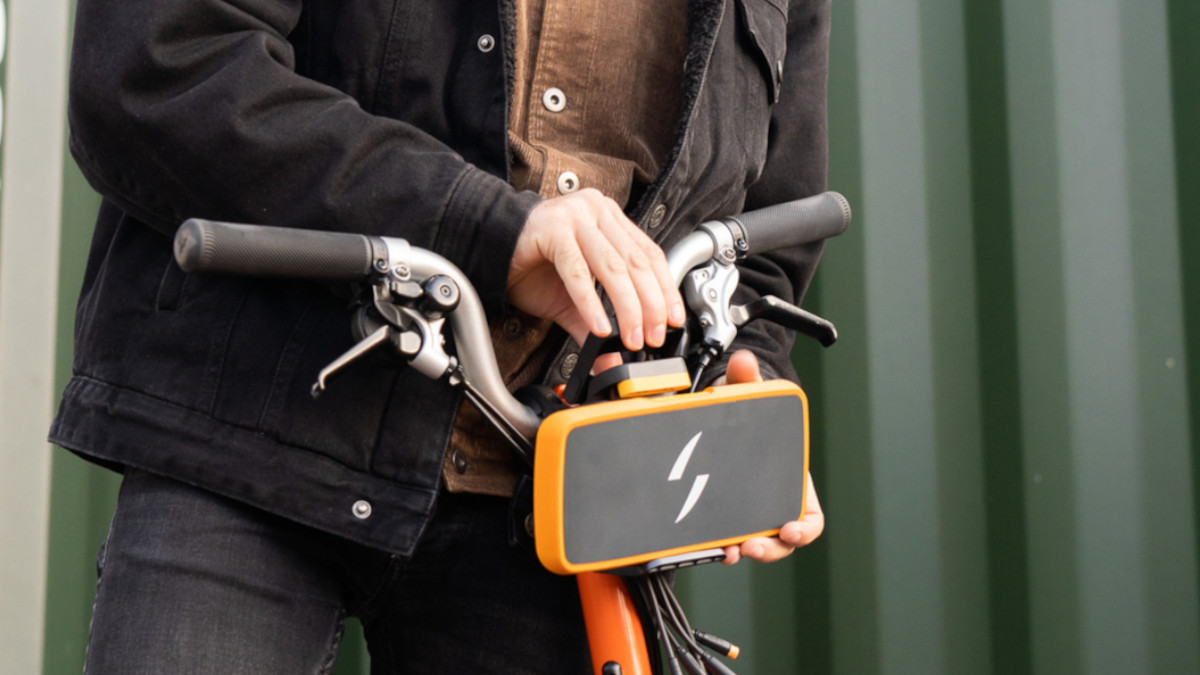 The pedal sensors will clip on near the pedals and the motor bracket will be attached to the handlebars using a hex key. Once you have installed all these pieces, just plug them in and place the battery.
The Verdict
The Swytch Electric Bicycle Conversion Kit can be all yours for just $499-$599. Currently, it is not available in the market due to its very high demand it has been sold out. But you can pre-book it from their website.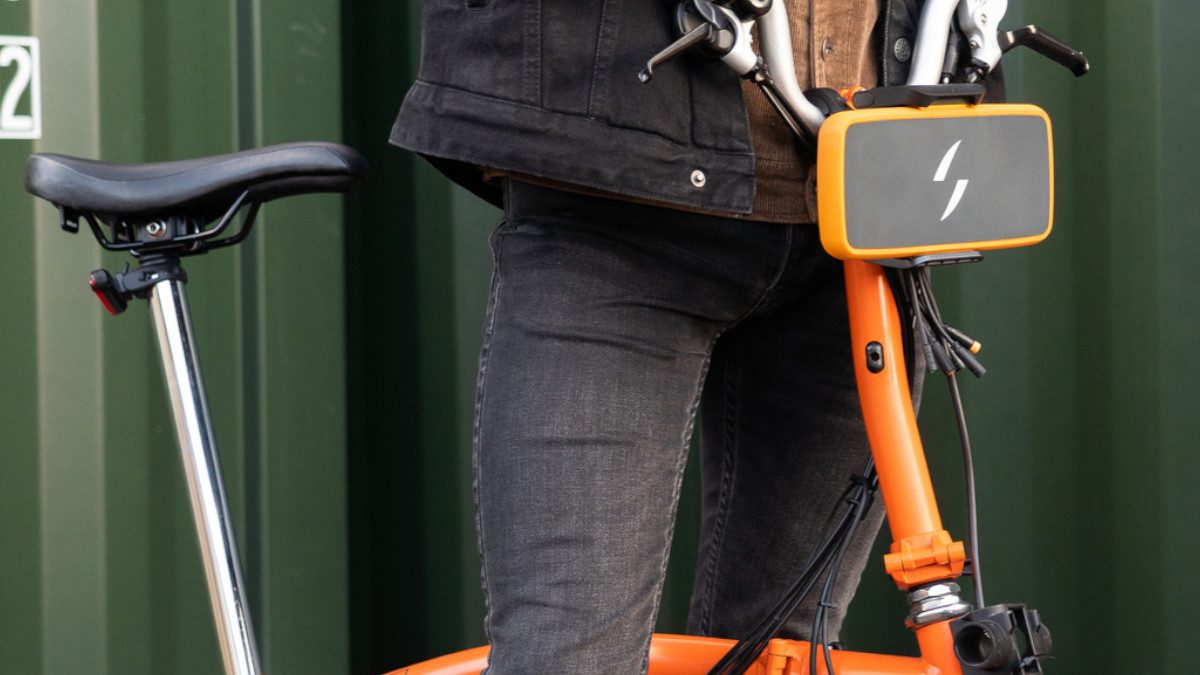 Swytch Electric Bicycle Conversion Kit battery is not only powerful but also user-friendly. Moreover, these batteries are slim and beautiful. A study has revealed that an average American commutes only 3-4 miles daily, so this kit is more than enough to do that job.
If you want to get your hands on this conventional kit, you can pre-book it here.
Also Read: Say Hello To The New Discovery Series By iGo: Are You Ready To Take On That Extra Mile?
Featured Image Via Instagram/Swytchbike