Of course, this is a problem on a website about, and for bikes. There's a real possibility the list could end up with nothing more than why cyclists rule the world, and car drivers are all morons. But nothing could be further than the truth.
Because when you think about it, there are assholes in every walk of life, whether it be cyclists or circus clowns. Now if I were a circus clown I'm sure there would be an entire category of stereotypical clowns who only smile when the face paint is on.
As cyclists ourselves however we all know too well the personality rage transplants that seem to happen to people when they get behind the wheel of a car. But it's not just motorists who can change. It happens to cyclists too.
Don't Think That's True?
See if you've changed your mind by the time you get to the end of this list, and see if you recognize someone you know. Was anyone on the list, you?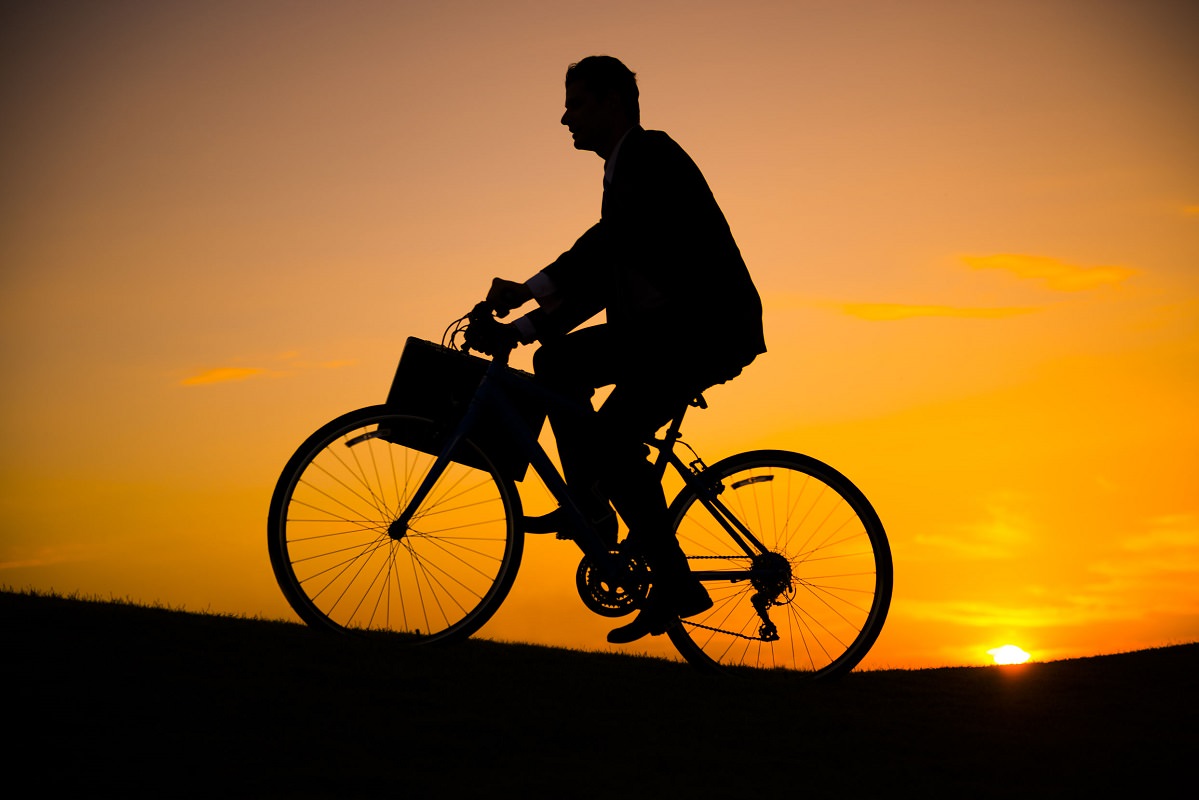 The 15 Annoying Cyclists We All Hate
Let's get started with the one who annoys everyone!
The One Riding Without Lights
The cyclist riding without bike lights, at night. Why do we hate them? For me, it's because the cyclist riding without bike lights, at night seems like they want to die. They literally have a death wish.
Anyone who chooses to ride out on their bike at night without adequate lighting is looking to die. And you know, it's not just the bike riders that will get knocked over.
Take a minute and think about the poor motorist who just knocked them over. Is it fair to them? I don't know, maybe I'm just being like crazy reactionary about it, but we cyclists are vulnerable road users enough as it is. It's not like you're a freeriding stealth ninja. Get a set of lights!!!
And if you have to ride at night, get yourself some high Vis clothes as well. Sure you won't look cool, but at least you might get home alive. If you don't want to use lights, at least stay in the cycle lanes. No wonder motorists hate cyclists!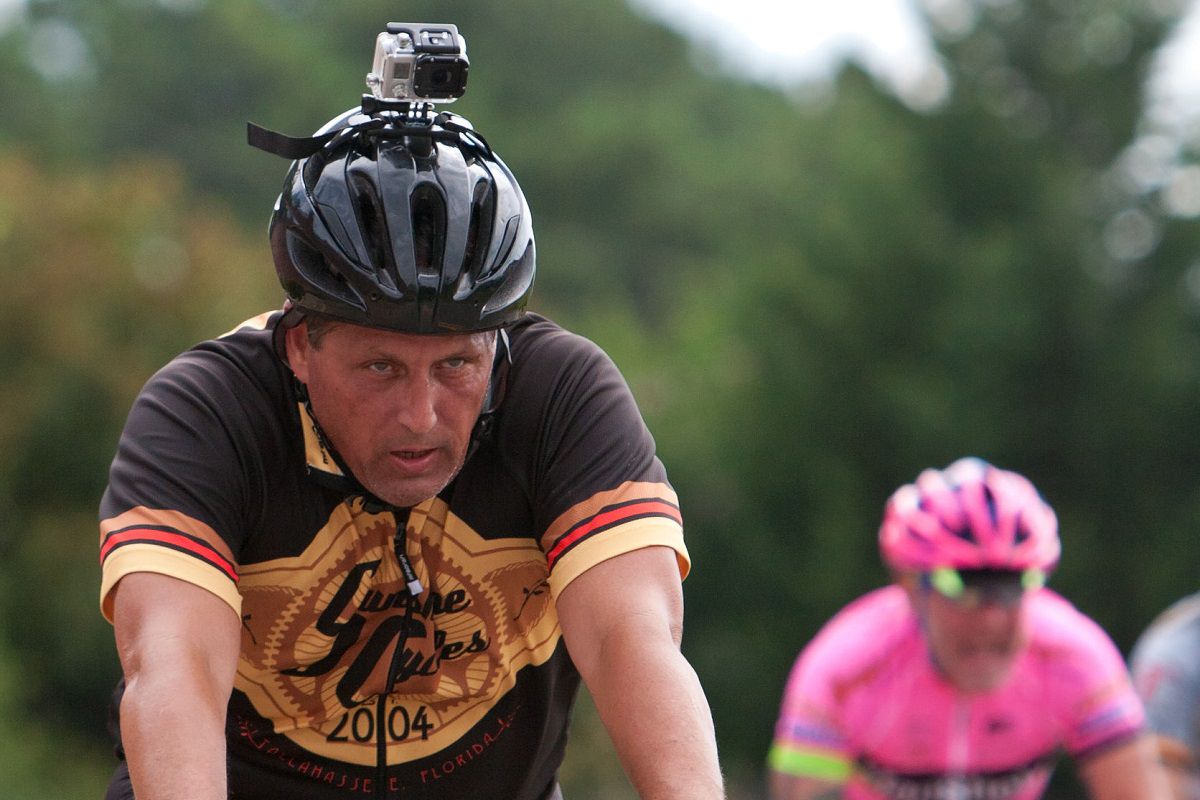 The One With Go Pro
The Go Pro rider giving you weird looks because you cycled through his shot. Sorry.
No really. I'm really sorry.
Did my just having to be going down a public trail at speed get in the way of your latest 'Crazy Fast Wipeout Video: Racing Bike!!!!' YouTube movie. Aw shucks.
Here is a suggestion. Maybe next time, don't choose to try and make a video of your ride on a public trail on a Sunday morning. You know when it's like really busy. Just saying!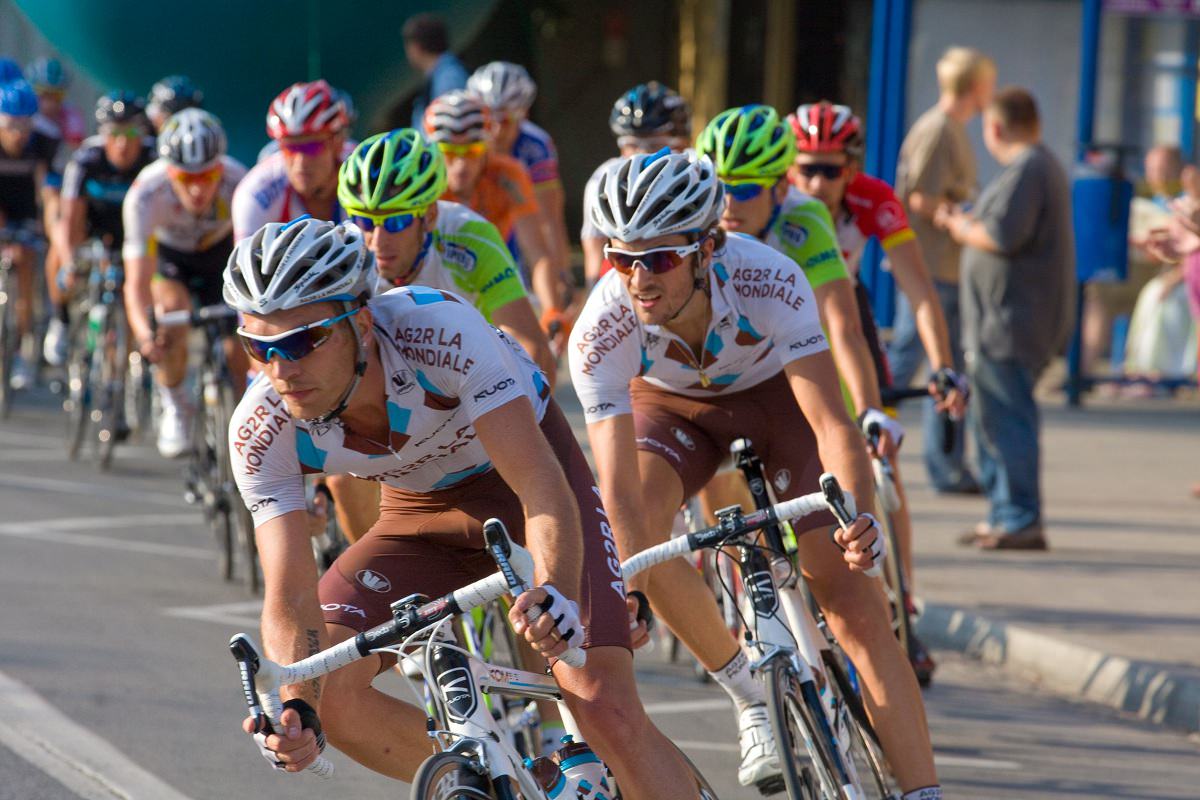 The Ones Who Think Charity Rides Are Races
Next on the list are cyclists who think charity rides are races. Oh, these people annoy the Hell out of me, make no mistake. I took my nephew to one last year. It was his first big collective ride with others.
There we were on the start line, local press taking photo after photo of the cute kid on the Spiderman BMX, asking the scruffy-looking bloke on the beat-up mountain bike beside him to get out of the shot. That was me by the way. They were asking me to get out of the shot.
Then all of a sudden, up comes the local 'pro' bike riding club jockeying for position at the front of the race. Did I say race? I meant a charity ride. They have got no speed limit, really!
These guys all had matching jerseys and kits and almost all of them had identical bikes. They looked like extras from a badly shot science fiction movie. Not only did one of them nearly knock Spider-Man off his bike as he set himself up for his race, but then they openly started mocking my 10-year-old Kona and said:
'Dude, you'll never win a race on that thing.'
No shit Sherlock. I am surely not a fan of people who turn everything into a competition.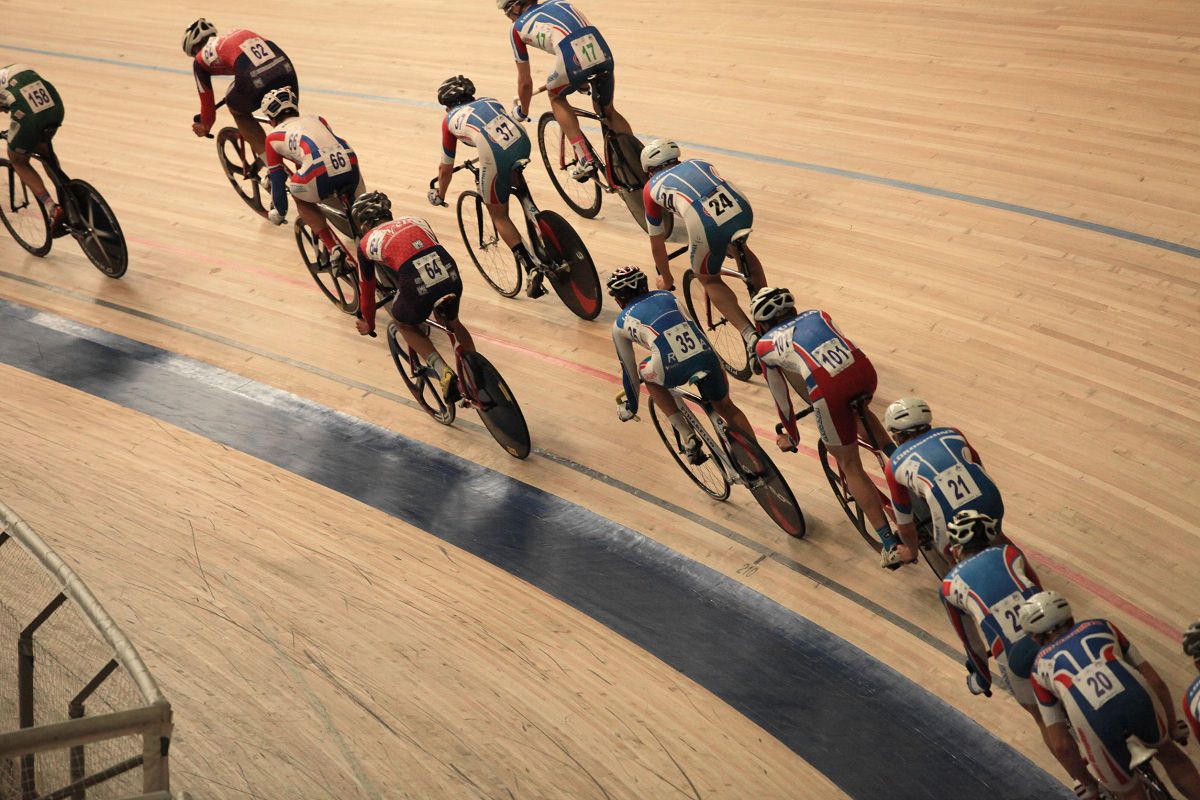 The Ones That Are Stalkers
You know the type I mean. I'm totally cool with drafting other riders if you know them, or you're on some club ride or something. It's the done thing. It's kind of expected. These days whenever I head out on the road bike with my buddies, I literally spend all my time drafting.
It's the only way I can keep up with them. I tend to take the lead on the downhills because of the extra weight I'm carrying. But that's cool. Because we all know the score.But you know when it's not expected? When I'm out there on my own on a Sunday afternoon, and all of a sudden I have a stalker sitting right on my back wheel.
A free lift home is totally fine. But random strangers? Give me a break. At least say hi, or something. If you are this rider. It's really not cool. Stop it.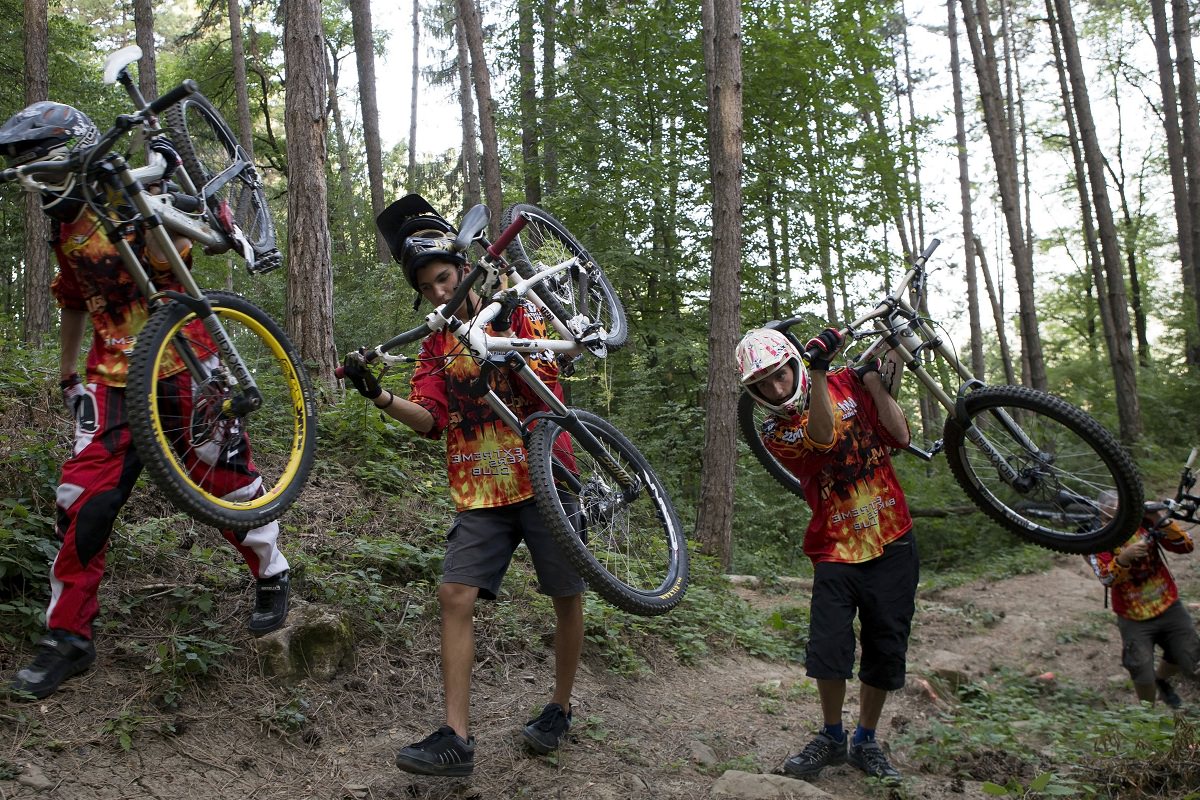 The One Who Is A Crap Video Uploader
The one who post aimless, pointless videos on YouTube with misleading titles, like "MAD CRAZY WIPEOUT on a Mountain Bike" when all that happens is someone falls over, 6 minutes into the video. They ain't got the road rage and someone is just stumbling in the bike lanes!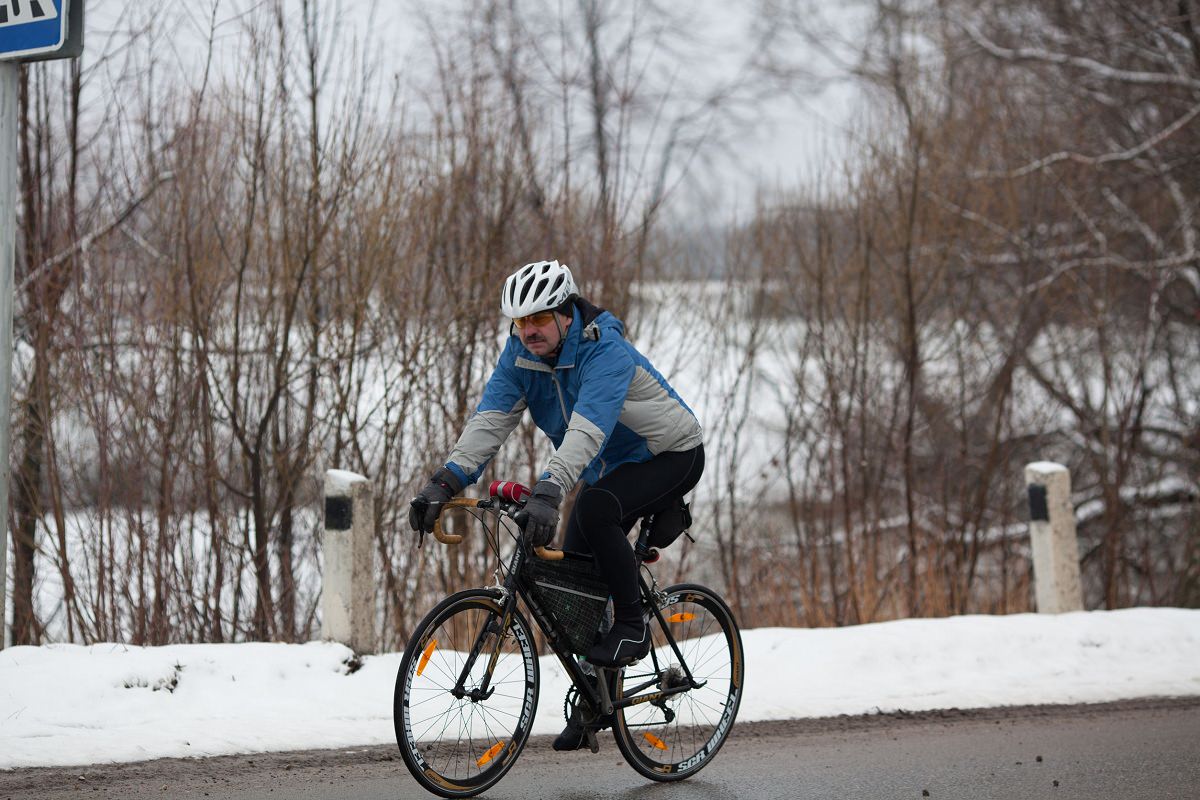 The guy who 'used to be really fit/good/an expert' (me)
Oh, don't worry. I'm on this list too. Yep, that's right. I'm the guy on the mountain bike trail who says at the end of the ride:
'That was a good ride. Of course, ten years ago, I would have nailed that jump/beaten that guy/not fallen off/ wouldn't have injured myself/ made it to the top first'
I know, I know. You don't have to say it. I'm an asshole too. The tragedy? I was never that good, even at my best. Well actually, ten years ago I was. Apart from anything else, no one can compete or compare their performance with another rider based on ghosts. So what if ten years ago I rode X number of miles at an average speed of Y? That doesn't help me or you, today.
Again, if this is you, please, just stop.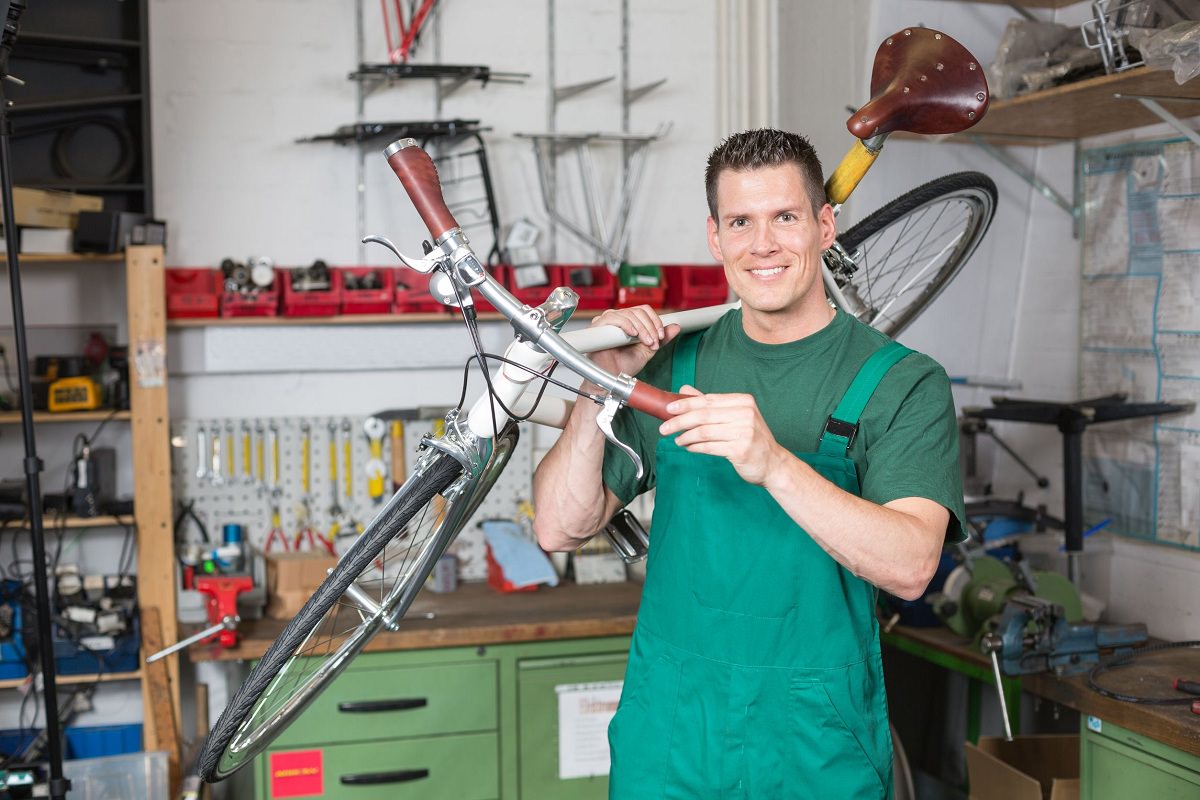 The Ones Who Adopt Their Bike
The cyclist who thinks their bike is their baby It's a bike. It's not a baby. I have two of each. There's a Hell of a difference. What I mean here, of course, is the guy whose entire day is ruined if his pristine bike frame gets a scratch and who when they clean their bike, has a set of individual brushes for each part.
Just so you know, the pro mountain bike teams take pressure washers to their bikes after races. Get a life.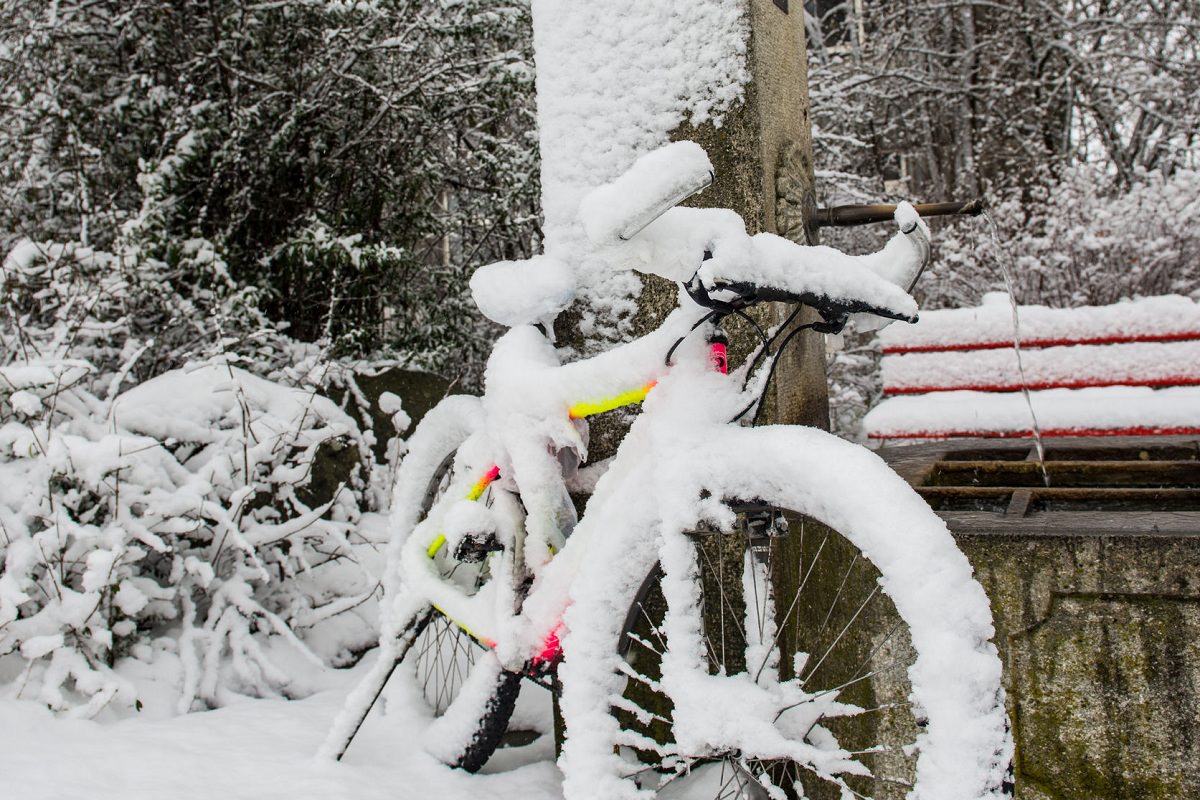 The Ones Who Don't Look After Their Bikes
This is just as annoying as the ones above. It's not like there's loads to do. Watch for rust, occasionally lube the chain, check the brakes, and give it the occasional clean. Do you have any idea how little effort is involved in keeping a bike clean? Just do it.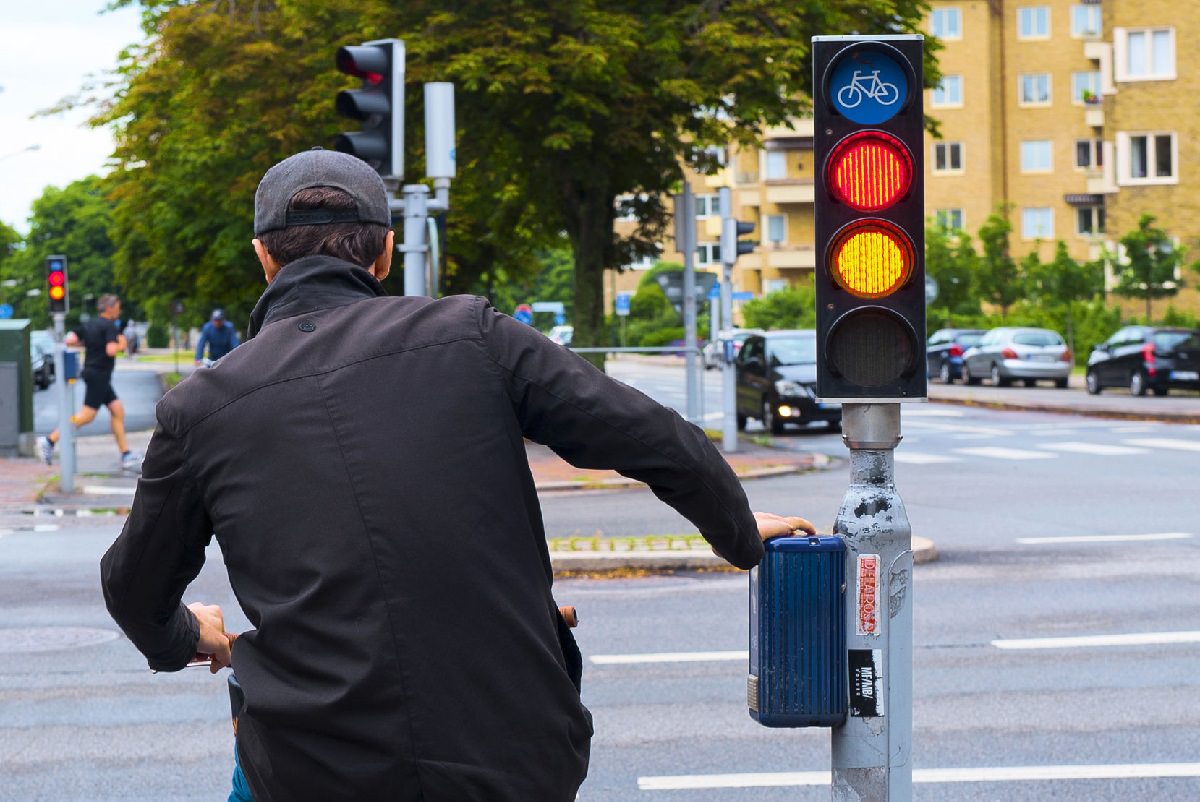 The Ones Who Are Shoaling
The cyclist who was behind you stopped in front of you at the traffic lights.I looked it up. It's referred to as 'shoaling,' apparently. That's right, it has its own name. Go figure.
Here's how it works:
You're riding your bike on the way to work. There's another guy on a bike behind you. You stop at the traffic light because it's red. The guy behind you rolls on up, and stops in front of you. Not alongside, not half a wheel didn't pull the brakes hard enough, but a full two wheels in front.
I'm sorry, but there is no planet where this is acceptable behavior. It's bad enough when it's not all that busy, but in rush hour when space is at a premium, this can become a pretty serious issue pretty fast.
Seriously, if you are this person you need to stop, like right now!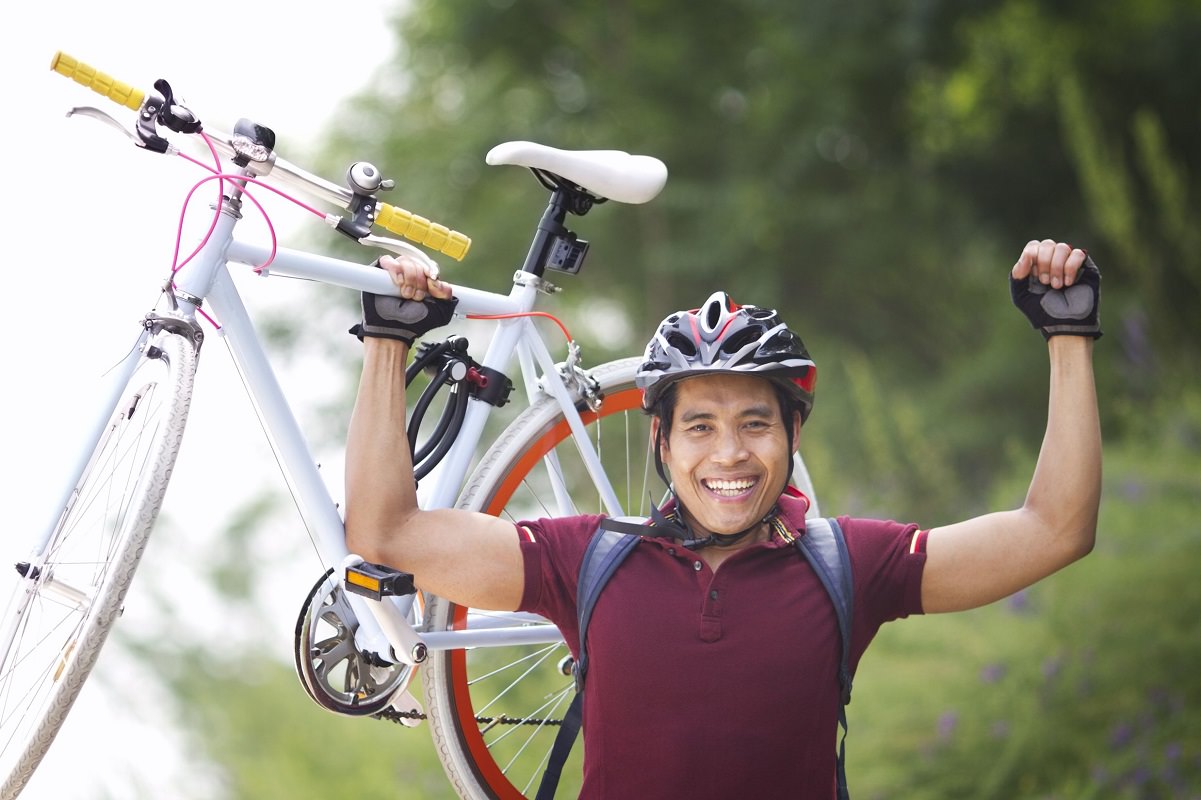 The Ones Who Just Have To Be The Best
Yep, there's one in every club, in every bike shop, and on every trail. This typically is the person who after the end of a long day on the road, or the mountain will only ask you how your day went, so he can tell you all about his, and how much further he went than you.
It doesn't matter to this guy that you might have just beaten your previous best by a minute and a half or went down a black run without falling for the first time ever. It really doesn't, because this person will just have beaten his best by two minutes while simultaneously having just done some black run down the side of Mount Everest.
My Advice? Ignore them.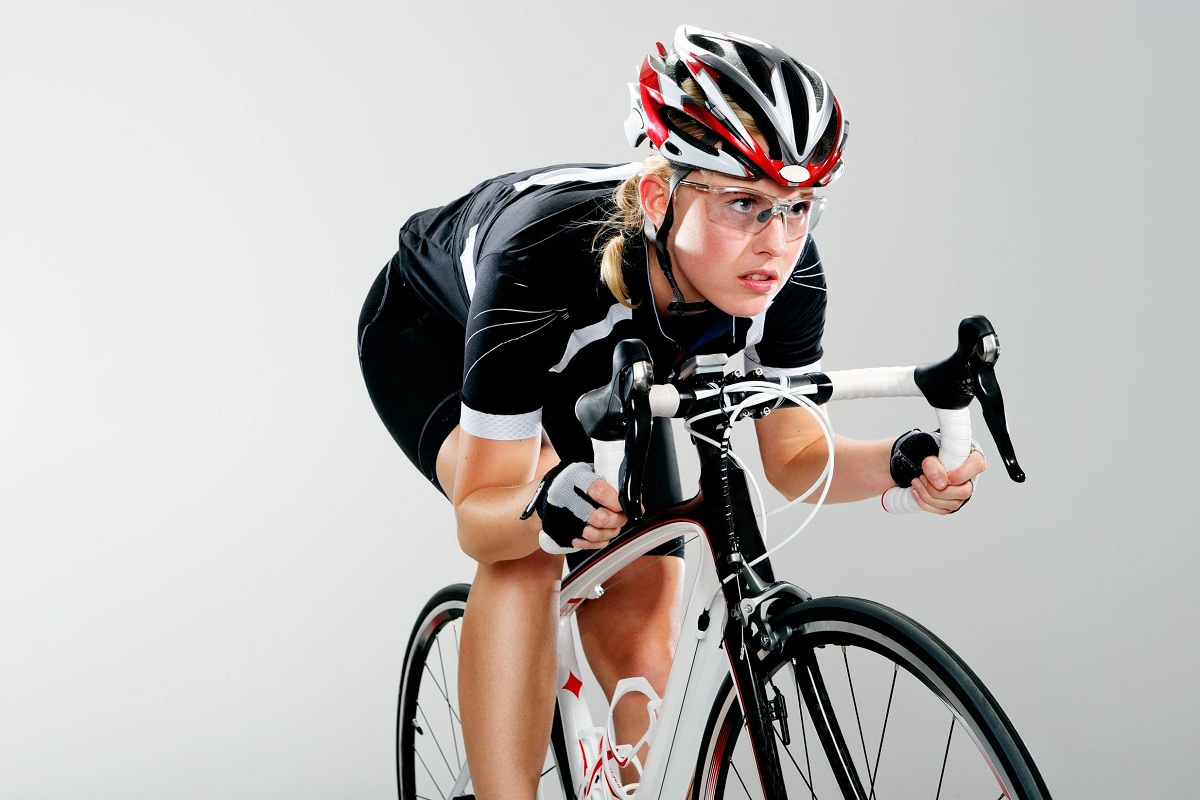 The Ones Who Are A Misogynist!
Ladies, this one is for you. You're out there on the mountain or the road just spinning away enjoying your ride when the unthinkable happens. You cycle past a male member of the human species. Who knows what you do, but more than likely you just say hi, and move on with your life.
But the male, the male can't handle it! And less than thirty seconds later up he comes, spinning like he's in the final sprint of the Tour de France trying to keep up with you. After a while, they sprint past, because after all, they're a man, and men, are faster than 'girls.' I don't know why. Maybe it's the ego.
But I have been guilty of it myself over the years. I have tried to catch up with the sprinting Goddesses too! Although in my case, whenever I saw someone of the opposite sex on a mountain bike on an actual mountain, I was usually trying to catch up to them to ask for their phone number.
Hey, we were all eighteen once.
Right?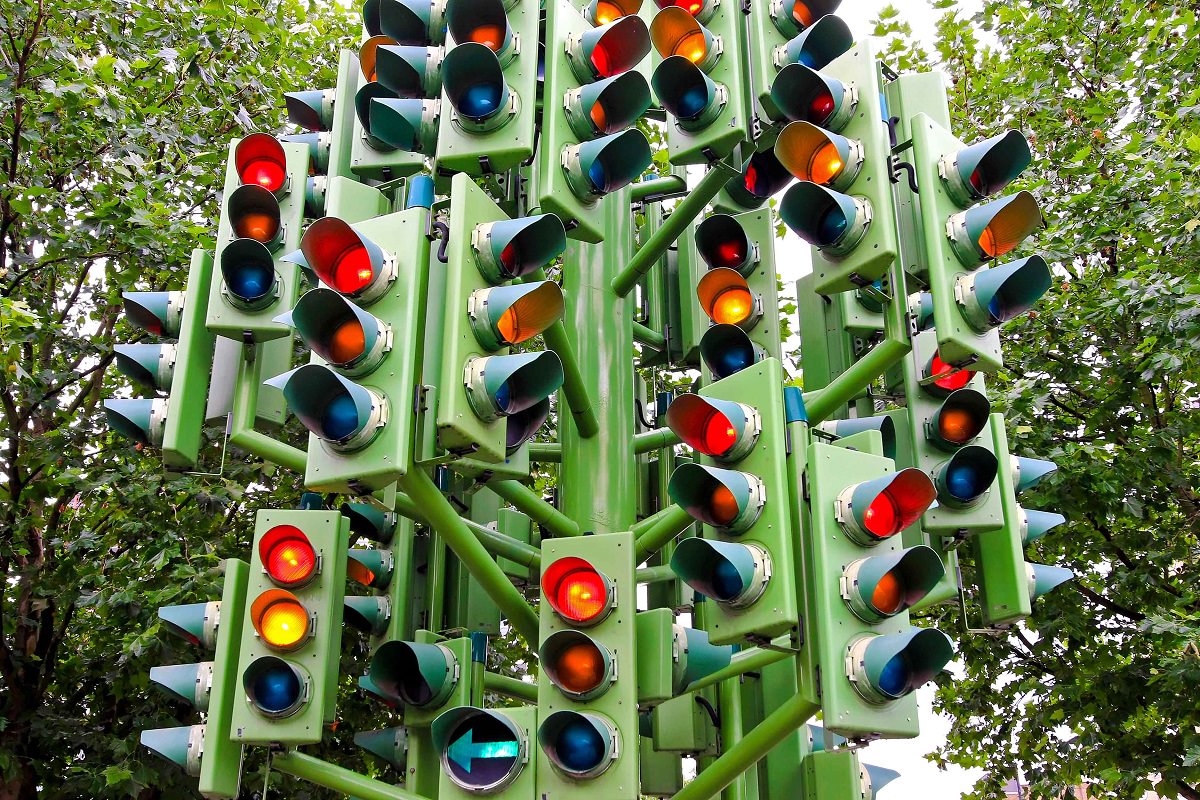 The Ones Who Ignore Traffic Lights
Cyclists who go through red lights. There you are, stopped and patiently awaiting the traffic light to turn green so you can move ahead with your commute to work or whatever. But then two or three other guys just zip past you and take their chances with the steel coated monsters also just trying to move ahead with their own commute.
The horns start blasting, voices and middle fingers are raised, and one day you're just sure you're going to see someone getting wiped out on a permanent basis. Just stop at the red lights.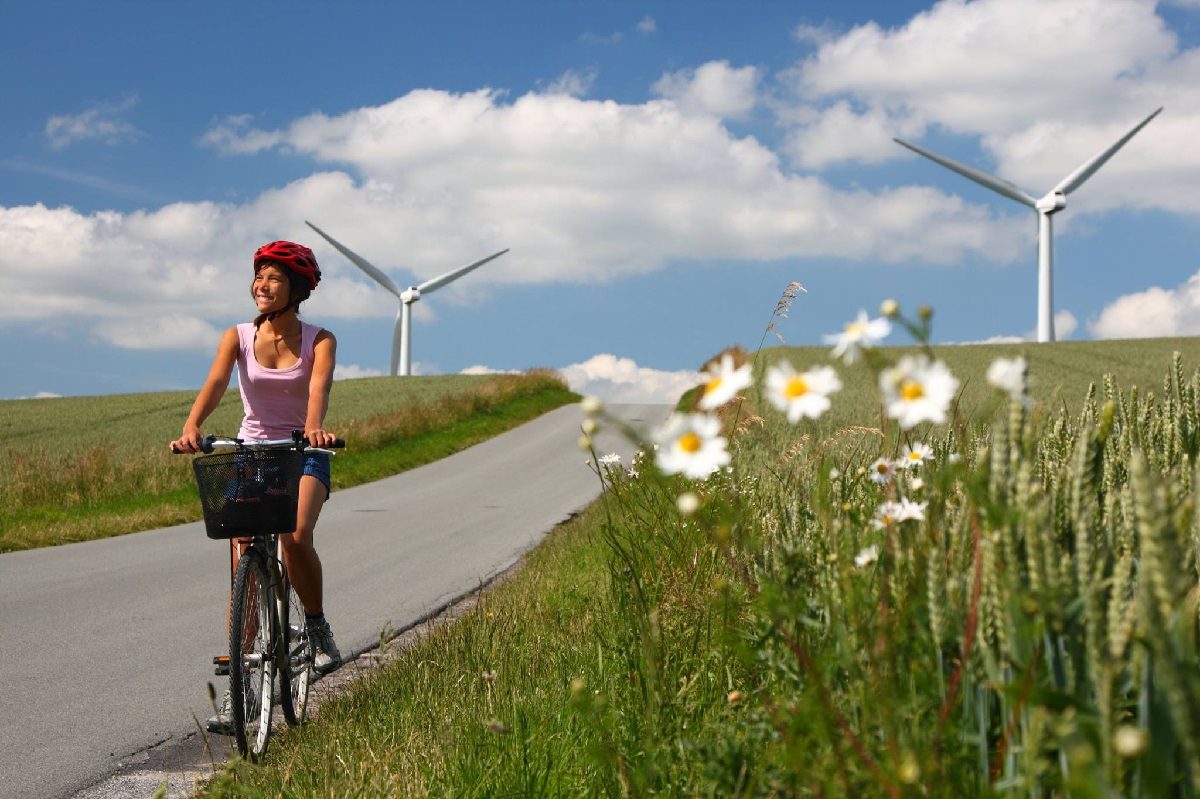 The Ones With A Cycling Basket!
Being passed by cyclists with baskets on the front of their bikes is worse. This happened to me earlier this year. It was January, and I was still carrying a little holiday weight from Christmas a few years back.
Anyway, I was out there burning up the miles, looking like a dayglow condom in cycling gear, when out of nowhere, this old farmer guy comes out on a bike from 1967 right in front of me, and then for the next mile and a half, not only could I not catch up with him, he actively managed to increase the distance.
This was also the day I quit riding my bike in favor of running, for quite a long time.
All credit to the guy though. He must have been fit. Either that or my best days really are behind me.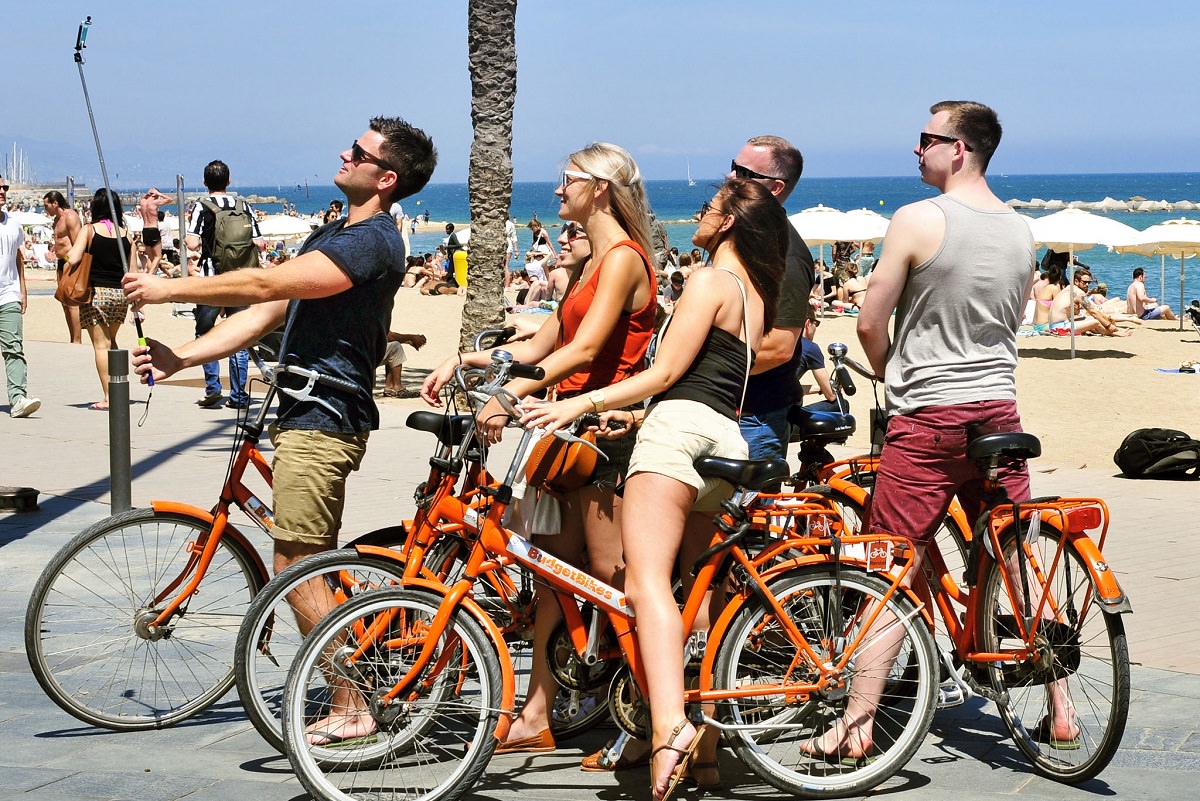 The Ones Wearing Go Spin 360's
This has to be seen to be believed. Seriously, go check it out here. Don't get me wrong, I think the 360 is a great idea, but please note just how much of an idiot you look wearing one.
Plus, and this is a minor point, people using the GoSpin look like people with selfie sticks attached to their helmets, and that's not a good look for anyone.
Not only that, it comes with some pretty serious health warnings, and I can see why. The damn thing is just a broken neck waiting to happen. That or at least the end of your GoPro.
If nothing else, if I ever find the guy who clotheslined me with one back in June, I'm going to have some serious words with him.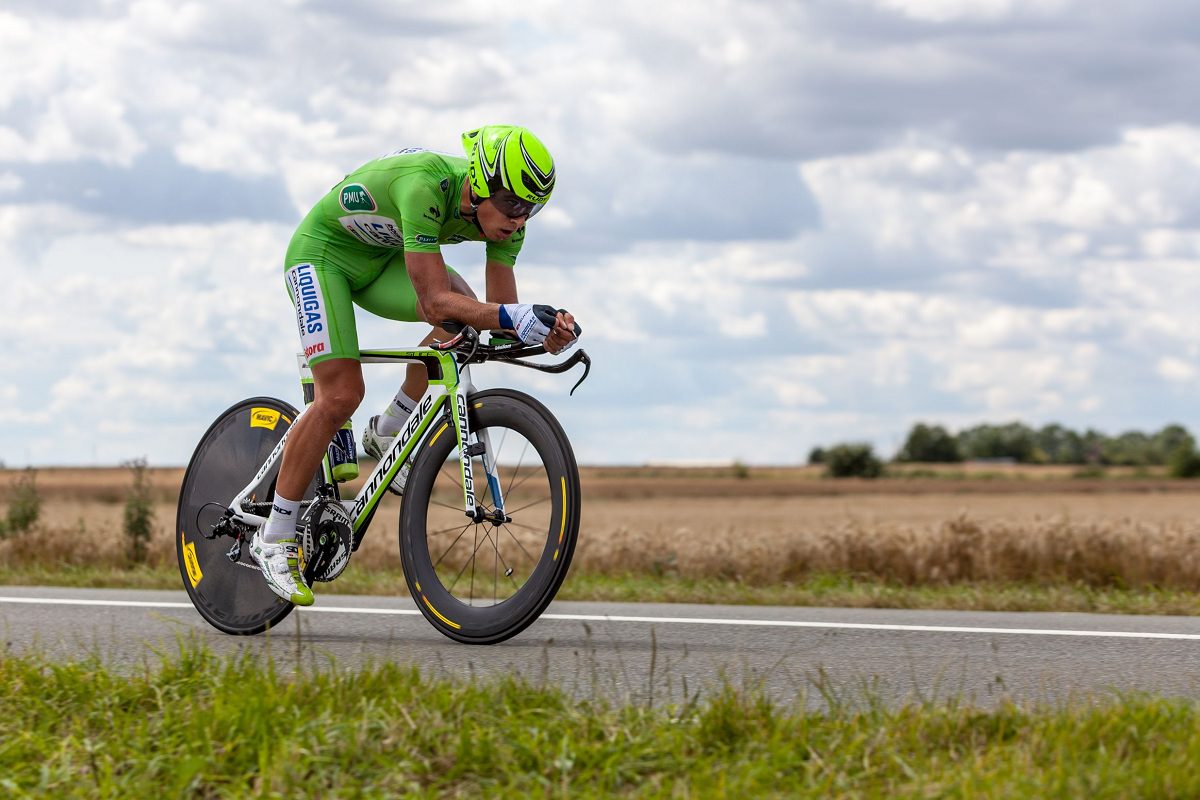 The Ones That AreUber Fit Cyclists
These are the riders that have no body fat, shave their legs, and look like sponsored professional riders with all their branded matching clothes. But they're not.
They never are. But they are incredibly focused. These are the guys who go out there and spend $6-800 on handmade wheels so they can beat their best on Strava by another 10 seconds.
What's really annoying about them though is the fact that most of them only took up cycling at some point in the last 3 years. Coming this late to the sport also makes them super focused, and super-fast. Even on a Sunday ride they always look like they're training for a triathlon.
What's even more annoying about them is the fact they only got started because you let them borrow your bike a while back. This was when you were handing out advice to them, and now there's nothing they don't know. It's true.
This type of rider also tends to gather in packs and will look good doing it.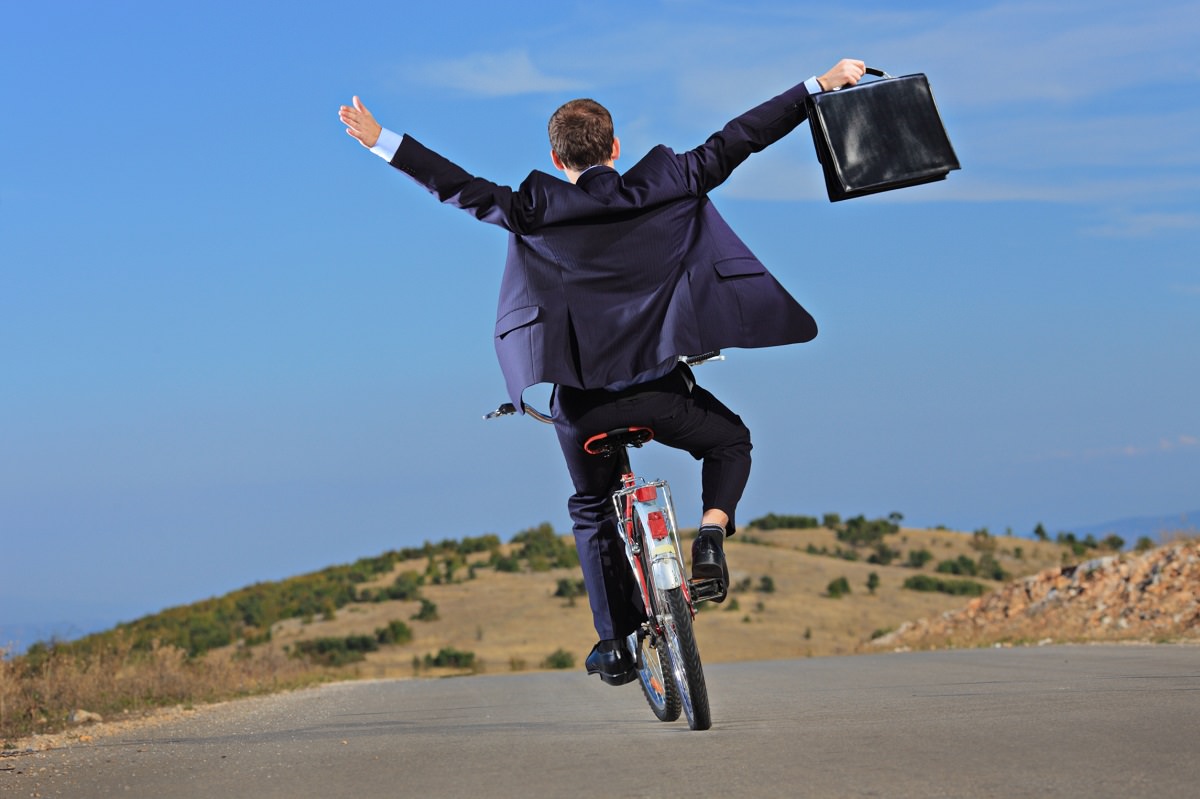 The Ones That Are Chronically Unprepared
This is the rider who never has everything they need for the ride. And they never learn. It's funny the first time they ask to borrow your multitool and your spare tube.
But this is also the same person who hasn't bothered to check their tires before heading out, only to discover they're both soft, and everyone else has to hang around while they try and find the right pressure. If it rains, they've no wet weather gear.
If it's cold they ask if you have any spare gloves. Do not give them your spare gloves. You will never see them again. But at the same time, you kind of seem honor bound to help them out. Because if you don't, you'll spend the whole ride wondering what you should have done. You can't win.
Recap
If you find yourself mentioned on this list you know what to do. Don't take it to heart and stop. Seriously just stop!
Also Read: Is Riding A Bike Good Exercise? 7 Exercise Benefits Of Real Bikes Vs. Stationary Bikes